Moonlite ICO: An ICO With An Ecological Conscience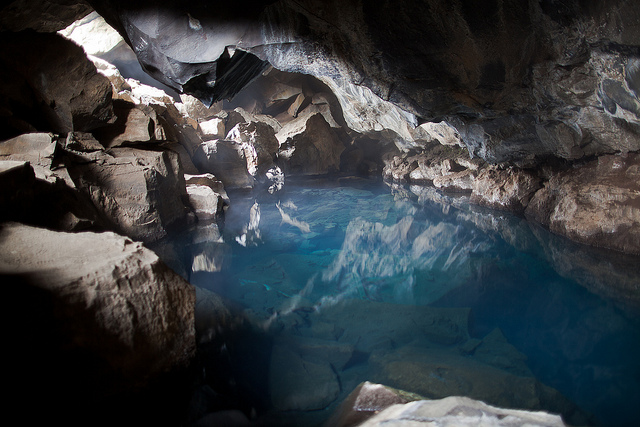 One of the major concerns when it comes to cryptocurrency mining is the ample electricity resources it needs to mine a single cryptocurrency. Previous studies have shown that the bitcoin mining industry consumes more electricity annually than mid-sized countries such as Ireland, Argentina, or Nigeria. In addition, the Digiconomist found that a single bitcoin transaction requires as much energy as the average American family home needs for one day.
Since these studies, the numbers have been debated, and not without merit. It is not easy to create a statistic which is applicable to all cryptocurrency miners, especially since each cryptocurrency's energy resource needs is different, and so is the needs of each miner. Electrical consumption can be influenced by several external factors, such as their hardware, their mining location, etc.
While the exact numbers are debatable, the indisputable fact remains that cryptocurrency mining, especially bitcoin and ethereum mining is taking its toll on energy resources. While some cryptocurrencies have tried to resolve this issue by switching from a proof-of-work (PoW) to a proof-of-stake (PoS) algorithm, it does not entirely solve the problem. At the moment, cryptocurrency mining seems unsustainable and almost irresponsible practice, especially in the light of growing ecological concerns.
This is where Moonlite comes in. Moonlite is the brainchild of a South African team with an ecological conscience that wishes to console a love of cryptocurrency as well as a love for the environment. Moonlite aims to provide the industry with a more sustainable means of crypto mining by setting up mining operations in Iceland and using 100% green and sustainable energy resources.
What is Moonlite
The Moonlite project is dedicated to providing the cryptocurrency mining industry with a more sustainable method of operation. The project aims to set up a large-scale mining farm in Iceland that is capable of profitably mining DASH, litecoin, bitcoin, and bitcoin cash.
The team has chosen Iceland as it headquarters as Iceland shares the vision of using only green and sustainable energy. The country is politically stable and is capable of providing cost-efficient geothermal and renewable electricity that is reliable and capable of meeting the demands of cryptocurrency mining.
Mining Strategy
According to the Moonlite whitepaper, the team will only focus on mining cryptocurrencies that they consider stable enough to remain profitable. While they will initially focus on litecoin and bitcoin, they do have plans to expand their operations to include bitcoin cash and DASH.
The team has devised a mining strategy that divided into three phases that will use mining rigs from manufacturers such as Bitmain, and Bit Fury.
| | | | |
| --- | --- | --- | --- |
| | Bitcoin | DASH | Litecoin |
| | | | |
| Phase 1 | 28,000 Ths | | 504,000 Mhs |
| Phase 2 | 56,000 Ths | 15,000 Ghs | 504,000 Mhs |
| Phase 3 | 120,000 Ths | 30,000 Ghs | 1,008,000 Mhs |
By focusing on stable and popular cryptocurrencies that demonstrate popularity in the market, the Moonlite team is confident that they will be able to fill a growing gap in the market and appeal to an audience of environmentally concerned crypto enthusiasts.
The Moonlite ICO
The Moonlite ICO project will launch their own sale for the Moonlite Token (MNL). The ICO will generate a total of 100 million MNL and will make 87 million of this total available to investors during its token sale.
However, any leftover tokens that were made available for purchase during the ICO will be destroyed. This will limit the MNL supply even more. The team has also suggested an interesting buy-back program where repurchased tokens will be 'burned' every six months in order to maintain a constant increase in value on the ICO market.
A single MNL tokens' value as priced by the team is 1 ETH to 500 MNL, which currently puts the MNL price at $2.10 per token.
The MNL pre-sale is already active and is in fact in its second phase, after raising a little more than $3,5m in its first phase. Investors are offered various incentives to invest as early as possible. For example, during phase two, investors can get up to 100% token bonuses.
The minimum accepted investments start at 0.1 ETH which is a great incentive for the casual investor. However, the big investors are not forgotten, as big spenders stand a chance to earn up to 300% in token bonuses.
Interested investors can also contribute using their bank cards. Once you've invested the ERC-20 tokens will be sent to a wallet of your choice. The ICO sale will officially conclude on March 15, 2018.
Future Development of Moonlite
Moonlite was conceived in February 2017, and since then the team has progressed in leaps and bounds. According to the official Moonlite roadmap, the team will open up their mining operations on August 1st, 2018.
What sets the Moonlite team apart is their sheer ambition. The team's whitepaper, clearly states that they intend to become the world leader in industrial mining operations, something which becomes less far-fetched when considering how quickly the team worked to get this massive undertaking off the ground ever since its initial conception.
Future notable milestones for the team include the closing of their entire ICO campaign which will close on March 15, 2018, as well as the commencement of setting up their center for operations which will occur on April, 2nd 2018. For a more detailed look at the future of Moonlite, please view their roadmap on their website.
What makes this project exciting stretches far beyond its environmentally friendly approach. The Moonlite project radiates a sense of social conscience and transparency that infiltrates every single aspect of their business and ICO. This is the perfect investment opportunity for crypto enthusiasts who are also ecological warriors. Moonlite promises to be a unique startup where integrity and transparency play key roles in their business and is sure to benefit all investors.
For more information on Moonlite, you can visit their website, or read their official whitepaper.
Disclaimer: This article should not be taken as, and is not intended to provide, investment advice. Global Coin Report and/or its affiliates, employees, writers, and subcontractors are cryptocurrency investors and from time to time may or may not have holdings in some of the coins or tokens they cover. Please conduct your own thorough research before investing in any cryptocurrency.
Image courtesy of Eric Montfort via Flickr
Bitcoin Cloud Mining Startup Miningzoo Receives Strategic Investment from Institutional Investors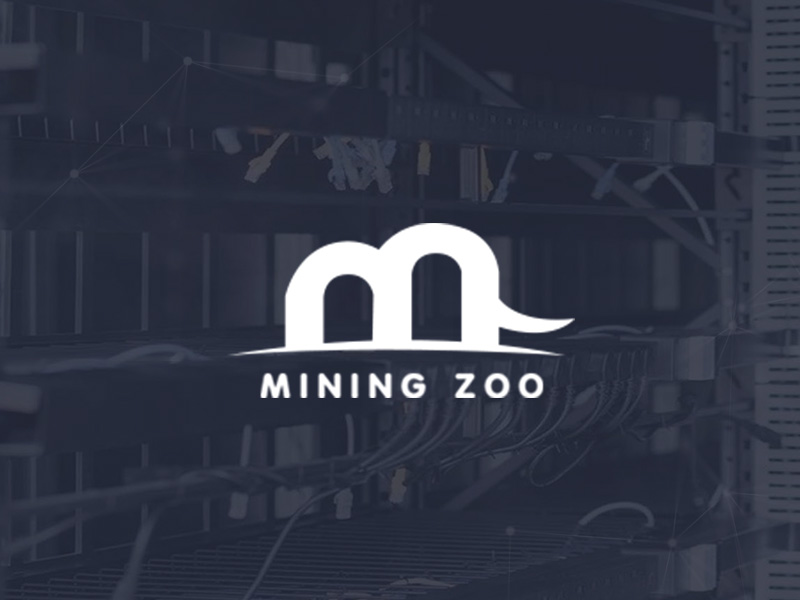 -Long crypto, short fiat!
Looking for an easy and smart investment solution for the crypto market? Cloud mining of bitcoin at Miningzoo.com is the answer for you. This cloud mining provider, though newly launched, has already gained a solid reputation for its convenience, efficiency, and stability. Miningzoo, a rising start in cloud mining, is on its way to become one of the best cloud mining platforms, gaining attention from global investors.
Already in a strategic partnership with Lpool and Li De United Co. Ltd, over the past few months, Mining zoo has obtained new funding from Ceyuan Ventures, a high-tech focused VC and United Capital, adding to its existing investors' list of Longling Capital, Consensus Fund, etc.
Miningzoo boasts large-scale miners based in distributed locations across the globe, equipped with professional operation and maintenance teams, and top-of-the-line miners. Miningzoo provides users with a one-stop efficient bitcoin mining service. At present, the Miningzoo platform focuses on bitcoin mining power for rent. Miningzoo is committed to creating the smoothest experience in cloud mining for clients.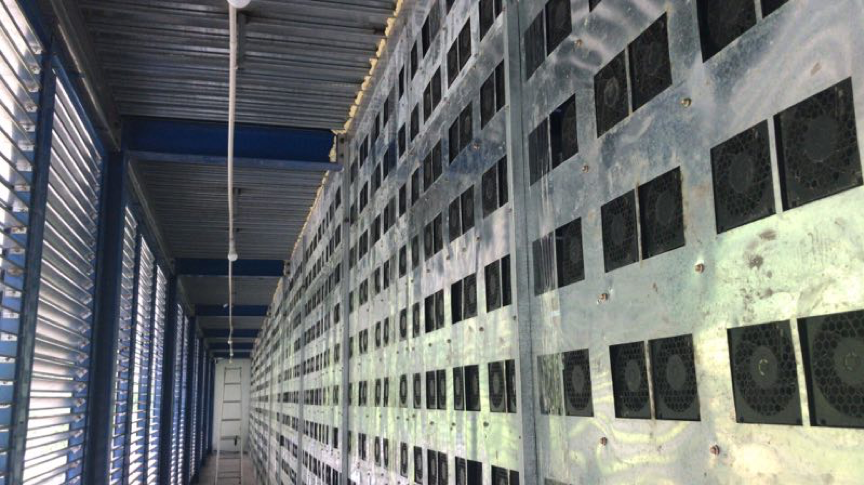 Continue Reading
MicroBT – The Most Trustworthy Bitcoin Miner Provider
About MircroBT
Shenzhen Bit Microelectronics Technology Co., Ltd. (also known as "Bit Micro" or "MicroBT") was founded in 2016 and has its main office based in Shenzhen, China. The company is specialized in producing and designing high-end 28nm/16nm/7nm dedicated chips, as well as providing developments in sectors such as blockchain technology, cloud computing and artificial intelligence.
The MicroBT company has independent intellectual property rights over its dedicated chips and ancillary products. The company also deploys cloud computing data centers and platform processes, catering to areas such as cloud computing, artificial intelligence, blockchain, where big data processing is required.
MicroBT Founder
Yang Zuoxing is the Chairman, General Manager, and CTO of MicroBT, establishing the company back in July 2016. He holds a Ph.D. from the Tsinghua University, and is accredited with founding the full-custom chip design methodology, which is the core technology of the dedicated high-performance computing chip.
A serial entrepreneur with more than two decades of experience in chip design, technology management, business and company management, Dr Yang aims to use his full-customization methodology to bring forth the greatest innovation in the field of technology.
What Miners Can You Purchase at MicroBT?
MicroBT's miners can be used to mine cryptocurrency that runs on the SHA256 algorithm, such as Bitcoin and Bitcoin Cash. The five ASIC miner models, M20S, M10, M10S, D1, M21, can be purchased directly from their…
Is CCRB's New App The Latest Big Shot In E-Tail And Mobile Mining?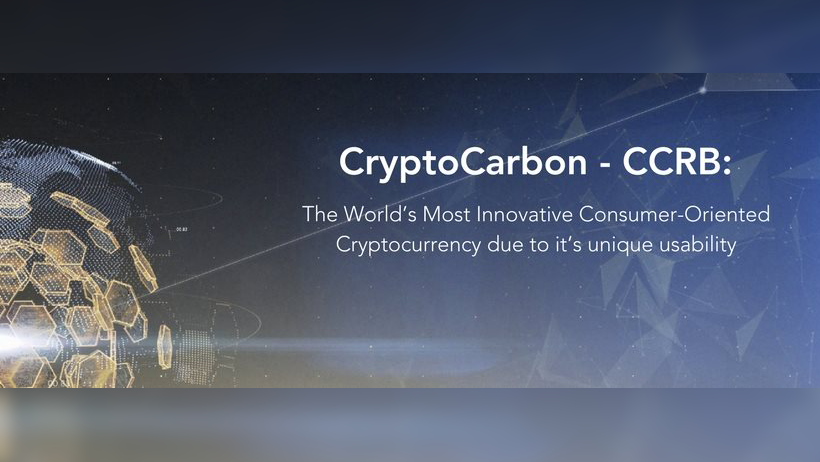 CCRB to launch a dedicated consumer-oriented app allowing users to Shop, Trade, and Earn. While companies like Coinbase with their e Gift cards are just about to knock the doors of this multi-billion dollar market, CCRB has already unlocked a host of opportunities for thousands of consumers from all across the world – including mining through their mobile device. 
Cryptocarbon, a UK based, consumer-driven Blockchain venture is proud to announce the launch of its power-packed CCRB App. The new Crypto Carbon App is particularly designed for crypto lovers all across the globe – it allows users to shop with 100% payments made in cryptocurrency – there is no getting a new card or paying in fiat. The new app is loaded with features as it also allows users to swap between 6 major cryptocurrencies and allows for crypto mining right from their mobile devices.
The cryptocarbon platform is exclusive and unique as it genuinely allows its users to make valid purchases from over 35,000 partner outlets spread across 200 countries using their crypto assets. The exciting new app is a promising development. Big names like Coinbase are coming with typical eGift cards to allow crypto users to directly use their crypto assets to purchase limited products at select retail stores. The team is already working on an advanced version of the app – CCRBXPRO. The pro version will…