Streamex Brings Democratized Trading to the Crypto Industry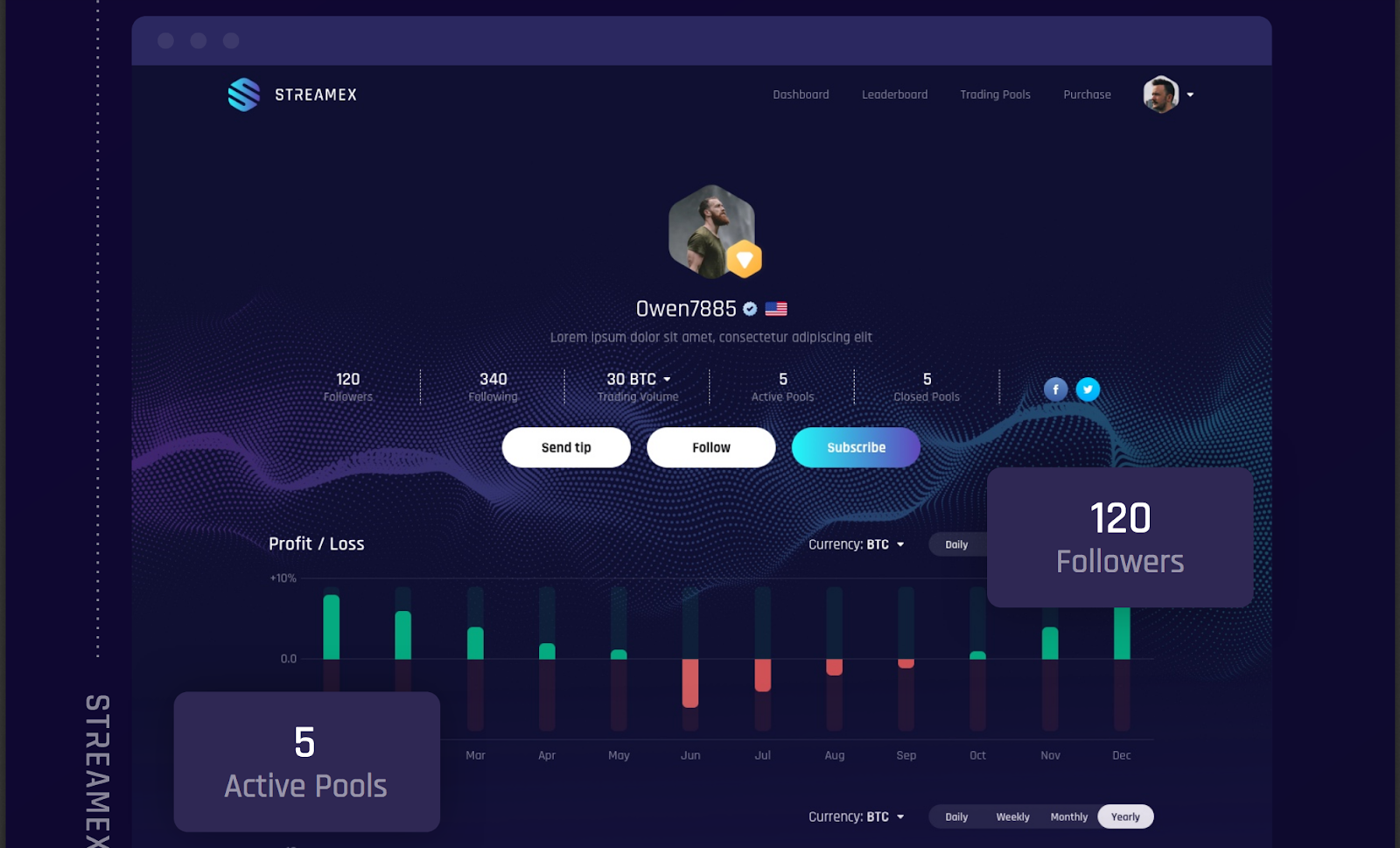 The crypto market continues its extended down period, despite consistent advancement in tech, partnerships and global adoption. While followers of the market speculate on the reasons for this, signs point to barriers between seasoned traders and new entrants to the market as a significant blocker to wide-scale progress.
As existing platforms cater to those already present in the market, Streamex.io is here to do something different. It addresses the issues stopping crypto trading from entering the mainstream, with a range of features to deliver greater levels of both user acquisition and retention. Streamex's fresh new "social trading" platform gives crypto trading what it needs to break out of the bear market, and reach new heights.
Crypto Needs to Embrace Traders of All Levels
Before and during its rise, crypto has seen many traders come from nothing to make huge gains. Yet today's trading platforms offer a high barrier of entry to new traders trying to make their way. So much so that it stunts the industry's growth, only prolonging the bear market.
It's easy to get overwhelmed as a new trader. Trading data is hard to decode, and much of the knowledge is siloed and hoarded by experienced traders. It's not ideal for these high-level traders either. It's in their interest to keep their trading activity to themselves, as there is no clear incentive to share their knowledge with the community. Professional traders and crypto influencers that are able to amass large numbers of social followers have few ways to profit off this.
For crypto to take a step forward, it needs to bring the community together. This is where Streamex.io comes in.
Streamex Bridges the Gap Between Novice and Pro, With a Next-Level Social Trading Platform
Social trading is the initiative that Streamex.io offers the crypto market. Connecting traders in a community setting, this model incentivizes growth in a way no trading platforms have done before.
Streamex allows its users to create profiles, showcasing their trading performance. They can build a following from other Streamex users, send and receive tips and create an additional income stream off of their market knowledge. Newer traders have the ability to follow successful traders, learning from their activity until they can make the same returns.
The other key feature of the platform is community trading pools – benefiting those who want to get into crypto but lack the knowledge or time to devote to trading, as well as those who have the skills but want to put it to use on a larger scale. Any verified trader can create a trading pool, and any user can contribute to that pool. Users get returns proportionate to their contributions, and pool creators get back between 5-30% of the total pool profit.
All this is supported by Streamex's high-frequency matching engine, capable of processing orders at 5,500,000-6,600,000 orders per second – the fastest in the market today. Streamex is a trading platform first and foremost. A fully customizable trading dashboard makes traders feel at home on Streamex.
Social trading features are optional, and with a sleek UI, native iOS and Android apps, USD/EUR fiat gateways and the latest security features, it is more than enough to satisfy the needs of today's trader.
Other features offered by Streamex include:
Trade alerts

Gamification and a global leaderboard of "master traders"

Advanced chart layouts

Reliable 24-hour online support
The exchange's native STE token covers trading fees, offering discounted trading fees, up to 100% discounted on trades in the STE market. STE tokens are also used to allow access to various P2P interactions, such as trading alerts, portfolio insights and community trading.
Streamex Launches Soon
The Streamex platform, as well as the STE token, are set to launch in Q2 of 2019. Private sale and pre-sale begins in Q1. At the time of writing, UX/UI development and initial testing are complete.
Crypto advancement is outpacing the tools available for traders. The Streamex team, lead by Founder and CEO Vedran Sisak, brings us a trading experience that promises to disrupt the industry as it stands today.
Learn more about the project at https://streamex.io/, or by viewing their whitepaper.
Playbetr: Bitcoin and Litecoin and Cryptocurrency Sportsbook and Casino

When it comes to online casinos, cryptocurrency, bitcoin and litecoin sportsbooks, www.playbetr.com is a premier site in the industry, offering only the best in gaming and entertainment. With more than 1,000 casino games of a wide variety, there's no reason for users to look elsewhere. Top-rated experiences and positive reviews all around have put Playbetr on the map, marking it as the best place to play. A quick look at their features will only help to solidify this ranking.
History
Seasoned vets of the cryptocurrency casino and sportsbook industry worked hard to develop Playbetr and get it to where it is today: the #1 licensed site. Because of their intuitive ideas and expertise, this group of professionals was able to bring together only the best of cryptocurrency, casinos, and sportsbooks to engage with their users on a heightened level.
With entertainment at the forefront, this pbr-based online casino and sportsbook is 100% cryptocurrency and is tied to U.S. dollars. This unique take on cryptocurrency eliminates the concern for the unstable market that online currency can sometimes bring about. With zero worries on the user's end, Playbetr makes it possible for them always to have an accurate view of their winnings with the ability to immediately withdraw them.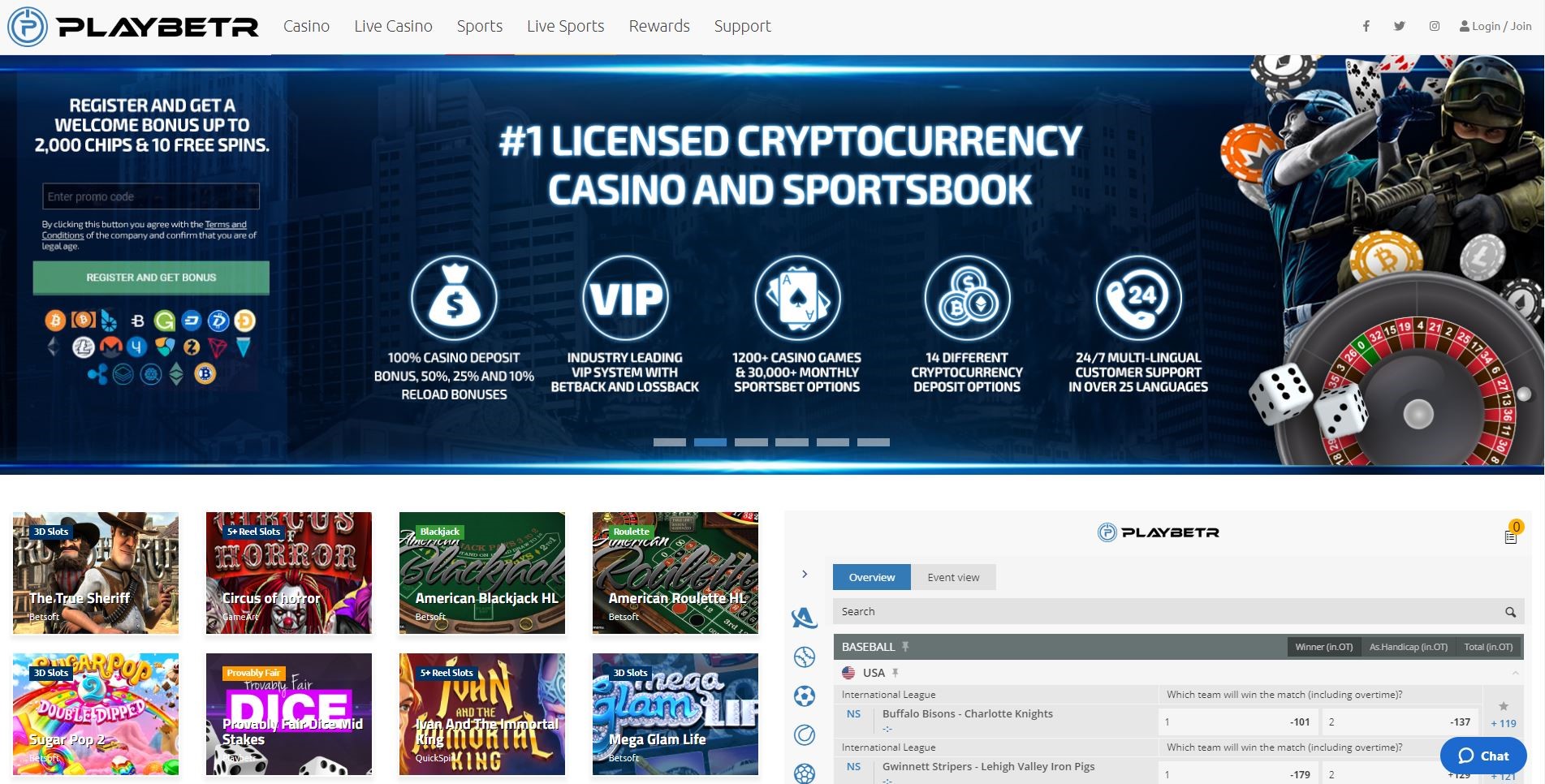 The Stability is Here: USD Tether Comes to 1xBit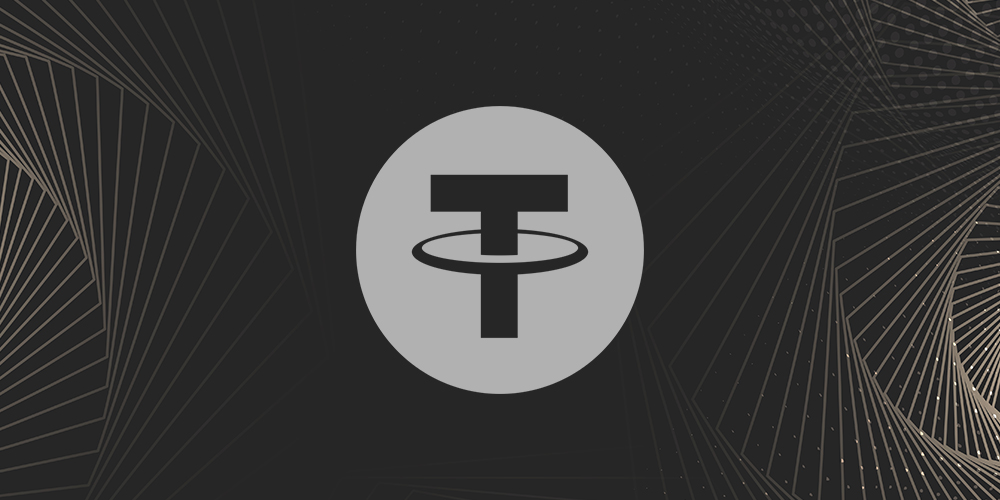 Cryptocurrencies have been stirring the interest of the general public for the last several years, mostly because of the wild price swings that yielded massive profits for the dextrous speculators. The unprecedented level of security, almost complete non-traceability, superior speed of transactions, and substantially lowers fees are among the factors that facilitated the embracement of cryptocurrencies by the millions around the globe.
But on the flip side, high volatility, inherent to digital currencies, has oftentimes dissuaded traditional investors, traders, and common users from entering the space. However, things have changed after the emergence of stablecoins, the type of cryptocurrencies explicitly designed to provide holders with a hedge against severe volatility, thanks to their direct binding to the so-called "stable" class of assets or commodities. Those assets come in the form of the traditional fiat currencies (USD, EUR, CNY) or the traded commodities (gold and other precious metals, crude oil, rubber). Over a short period of time, stablecoins became a cog in the crypto machine, with one coin currently dominating this niche.
USD Tether: stability amidst the total volatility
Similar to Bitcoin, the dominance of which has already surpassed the 70% mark, USD Tether (USDT) currently holds the upper hand among the peers. The idea concerning the issuance of a cryptocurrency that would be pegged to the US dollar, along with a basket of other traditional currencies, to provide…
Now is the Perfect Time to Become a BitStarz Affiliate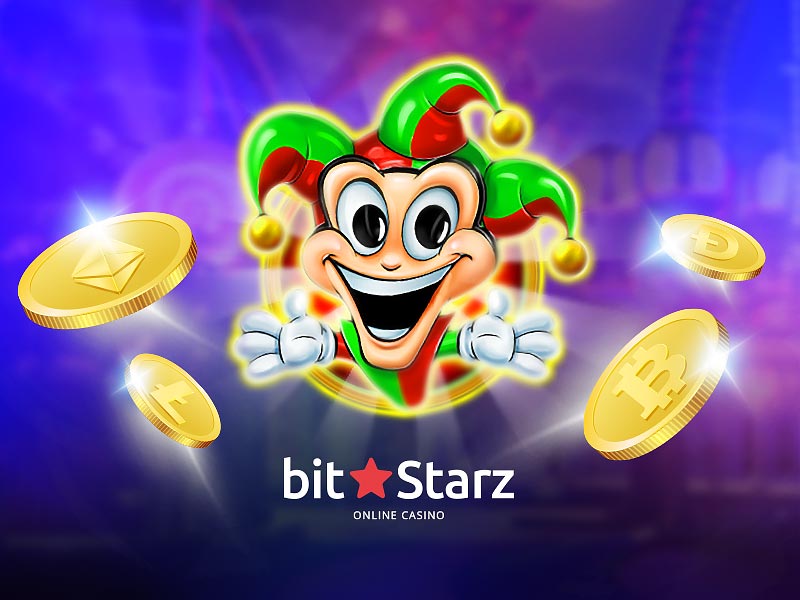 Cryptocurrency isn't just a passing fad or get rich quick scheme, it's an innovation that is changing the world as we know it. No industry has benefited more from cryptocurrencies rocket to the moon than iGaming, as it's grabbed onto the digital coin revolution with both hands.
What was once something offered by just a few niche casinos has actually catapulted the likes of BitStarz to industry superstardom. The growing benefits of Bitcoin and other cryptocurrencies used in iGaming simply can't be ignored, with affiliates now also able to reap the benefits – there simply is no better time to become a BitStarz affiliate!
Affiliate Marketing is a Money Maker
Affiliate marketing has a hand in almost every industry, even if you don't see it. In fact, from retail all the way through to ICOs, affiliate marketing has a role to play in generating business and brand awareness for companies around the globe. This certainly isn't a one way street relationship either, as affiliates under the right scheme can generate huge revenues.
Where there is iGaming there is affiliate marketing, the two just seem to go hand in hand. Long before other industries woke up to the value of affiliate marketing, iGaming was already ahead of the curve. Now, take a new innovation like crypto, which commands headlines, and mesh it with the ever popular online casino industry…