Streamex Brings Democratized Trading to the Crypto Industry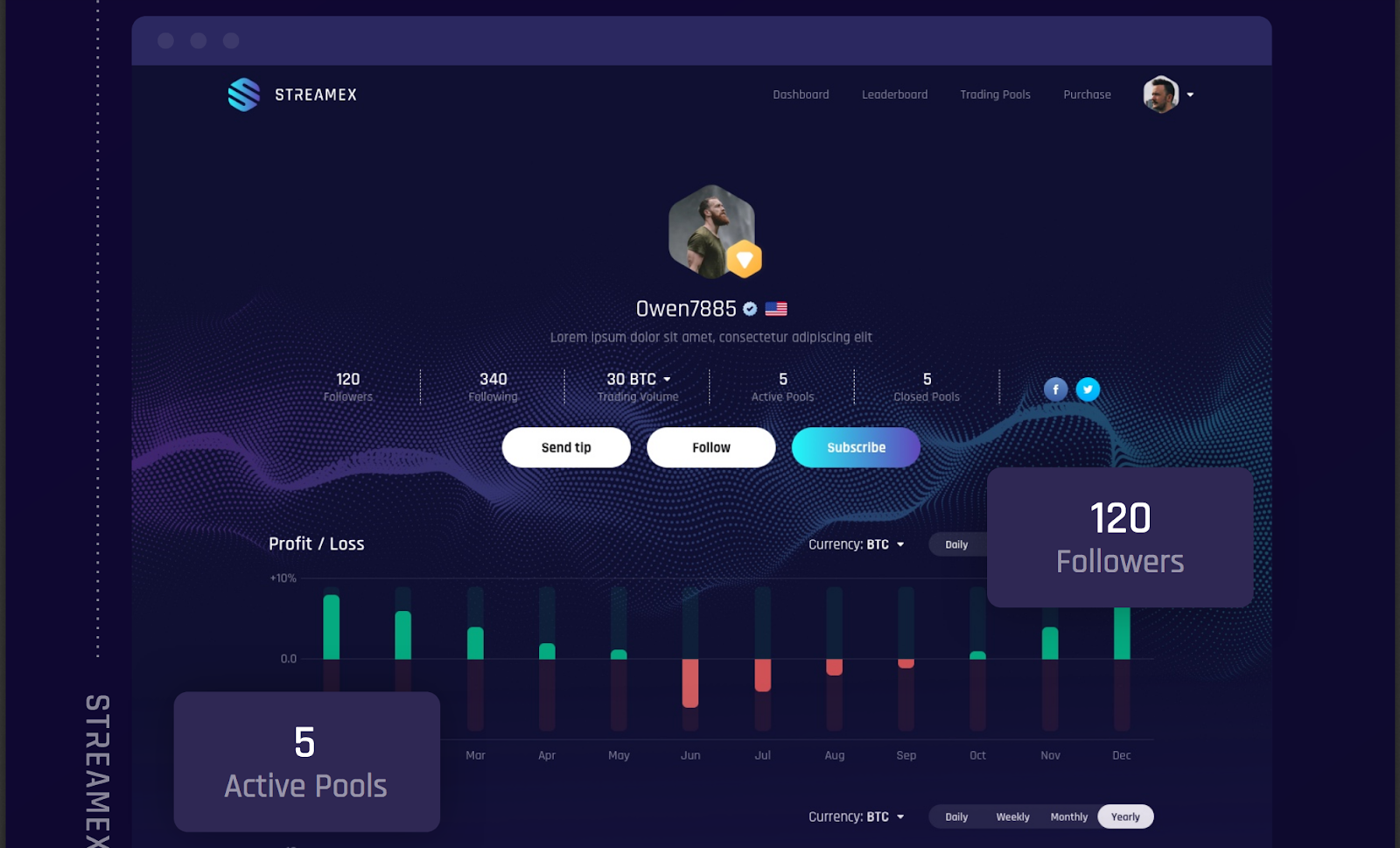 The crypto market continues its extended down period, despite consistent advancement in tech, partnerships and global adoption. While followers of the market speculate on the reasons for this, signs point to barriers between seasoned traders and new entrants to the market as a significant blocker to wide-scale progress.
As existing platforms cater to those already present in the market, Streamex.io is here to do something different. It addresses the issues stopping crypto trading from entering the mainstream, with a range of features to deliver greater levels of both user acquisition and retention. Streamex's fresh new "social trading" platform gives crypto trading what it needs to break out of the bear market, and reach new heights.
Crypto Needs to Embrace Traders of All Levels
Before and during its rise, crypto has seen many traders come from nothing to make huge gains. Yet today's trading platforms offer a high barrier of entry to new traders trying to make their way. So much so that it stunts the industry's growth, only prolonging the bear market.
It's easy to get overwhelmed as a new trader. Trading data is hard to decode, and much of the knowledge is siloed and hoarded by experienced traders. It's not ideal for these high-level traders either. It's in their interest to keep their trading activity to themselves, as there is no clear incentive to share their knowledge with the community. Professional traders and crypto influencers that are able to amass large numbers of social followers have few ways to profit off this.
For crypto to take a step forward, it needs to bring the community together. This is where Streamex.io comes in.
Streamex Bridges the Gap Between Novice and Pro, With a Next-Level Social Trading Platform
Social trading is the initiative that Streamex.io offers the crypto market. Connecting traders in a community setting, this model incentivizes growth in a way no trading platforms have done before.
Streamex allows its users to create profiles, showcasing their trading performance. They can build a following from other Streamex users, send and receive tips and create an additional income stream off of their market knowledge. Newer traders have the ability to follow successful traders, learning from their activity until they can make the same returns.
The other key feature of the platform is community trading pools – benefiting those who want to get into crypto but lack the knowledge or time to devote to trading, as well as those who have the skills but want to put it to use on a larger scale. Any verified trader can create a trading pool, and any user can contribute to that pool. Users get returns proportionate to their contributions, and pool creators get back between 5-30% of the total pool profit.
All this is supported by Streamex's high-frequency matching engine, capable of processing orders at 5,500,000-6,600,000 orders per second – the fastest in the market today. Streamex is a trading platform first and foremost. A fully customizable trading dashboard makes traders feel at home on Streamex.
Social trading features are optional, and with a sleek UI, native iOS and Android apps, USD/EUR fiat gateways and the latest security features, it is more than enough to satisfy the needs of today's trader.
Other features offered by Streamex include:
Trade alerts

Gamification and a global leaderboard of "master traders"

Advanced chart layouts

Reliable 24-hour online support
The exchange's native STE token covers trading fees, offering discounted trading fees, up to 100% discounted on trades in the STE market. STE tokens are also used to allow access to various P2P interactions, such as trading alerts, portfolio insights and community trading.
Streamex Launches Soon
The Streamex platform, as well as the STE token, are set to launch in Q2 of 2019. Private sale and pre-sale begins in Q1. At the time of writing, UX/UI development and initial testing are complete.
Crypto advancement is outpacing the tools available for traders. The Streamex team, lead by Founder and CEO Vedran Sisak, brings us a trading experience that promises to disrupt the industry as it stands today.
Learn more about the project at https://streamex.io/, or by viewing their whitepaper.
Is it legal to gamble in Bitcoin casino?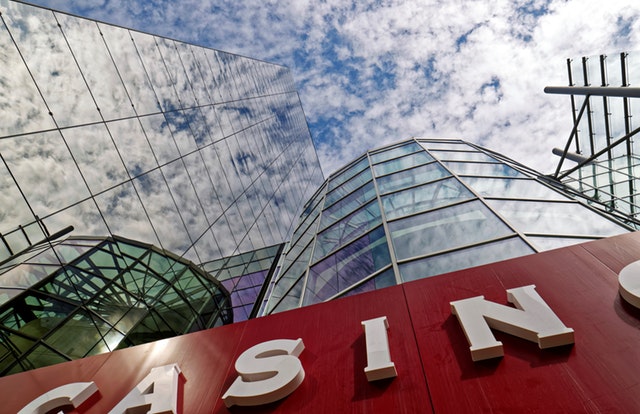 Bitcoin entered the world in 2009 and immediately begun a revolution on the cryptocurrency market. Presently, there are more than 700 different digital currencies, but Bitcoin still remains the most used one. However, despite the large business activity around Bitcoin, there is still no international legal law to regulate it.
Key facts on Legality in Bitcoin casinos
Laws and obligations concerning online gambling legislation vary from country to country. There are many jurisdictions that can issue gambling licenses to online casinos. But, these licenses are issued only after the online casino business meets the requirements of the chosen jurisdiction.
The necessity of Gambling License for Bitcoin casinos
In order to make it clean and clear, a reliable online casino will obtain an online gambling license. Among other things, it allows running a legal activity and assures the casino operator's trustworthy behavior, fair gaming policy and transparency in business operations and gaming software offered to customers. A representative of this kind of casino, such as FortuneJack for example, will have good reviews and reputation, and stable business that is constantly growing and expanding throughout the years. You can also feel the stability by checking the website, and important details such as casino withdrawal time and the number of games offered for playing, as you can examine on Fortunejack.
There is a difference between Bitcoin and Bitcoin gambling legality. There are countries…
Double Tops and Bottoms Pattern in BTC Futures Trading – How Can We Profit?
In last few weeks, Bitcoin price traded to a new 2019 high close to $5,500 but disappointed most investors who were anticipating a break above $6,000 with a downside correction and declined below the support at $5,200. Though some traders believe the crypto winter will come to an end soon based on the previous bullish momentum over the last week, Bitcoin is still in danger of another drop.
During the bearish to bullish transition, it's easy to find double tops and bottoms reversal patterns, which give us the signals of the short-term market trend. BTC futures trading with 100x leverage might be the only way to profit in double tops and double bottoms pattern. Read on and see how to earn money with BTC futures trading.
How to Recognize and Analyze Double Tops and Bottoms?

Short BTC in Double Tops Pattern
When the BTC market performs an uptrend, its price hits a high position, and then pulls back. On the next rally momentum, the price will climb near the prior high, then drops below the pullback low. Double tops pattern signals the bull to bear reversal. It's suggested to open short positions when the pattern…
Decibet – The Best of Crypto Betting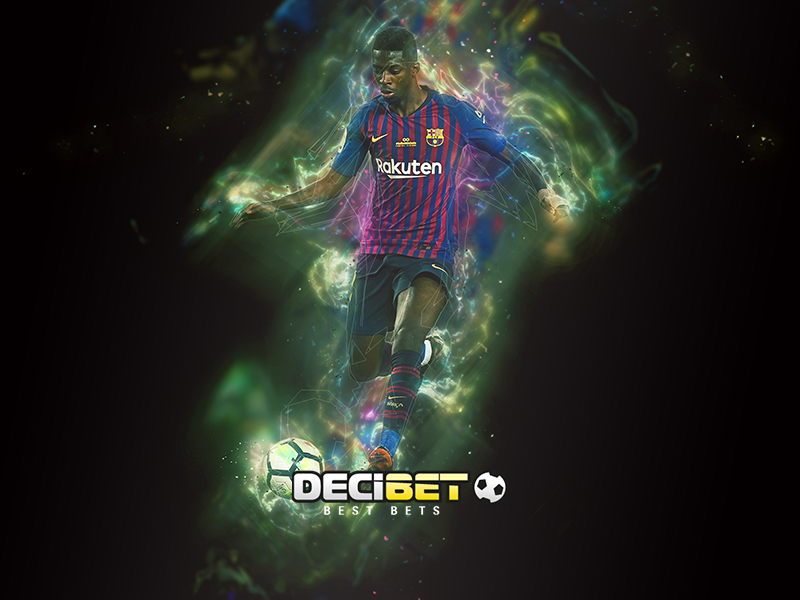 Decibet in Brief
Out of the sea of sports betting sites, a new crypto-focused betting platform – Decibet– has emerged. The platform enables players from around the world to place bets just as fast as they can cash out. Apart from the advantages brought by blockchain transitions, this bookie also delivers the best quotes that increase the user's chance of winning.
Decibet's Key Features
Straightforward Interface
Sports betting platforms should be easy and simple in order to give users an easy time when using them. The Decibet website is tidily arranged to provide anyone with access to its features without encountering any problems.
Three sections are displayed, with the middle one having three tabs above it: "Bets," "Today's matches," and "Cash."Bets is for checking the available bets and features information such as country, odds, score stake and payout. If you want to make deposits and withdrawals, the cash section is the appropriate tab. You can also use it to select the cryptocurrency you want to use.
The left section displays a list of countries. You can click on any of them to see the leagues and matches. The far left corner has a language settings dropdown menu that you can use to change the website's language. On the right side, you have Past Events and Your Picks. Your Picks reveal the bets you have made, their stakes, odds, and payouts.
Many…