Streamex Brings Democratized Trading to the Crypto Industry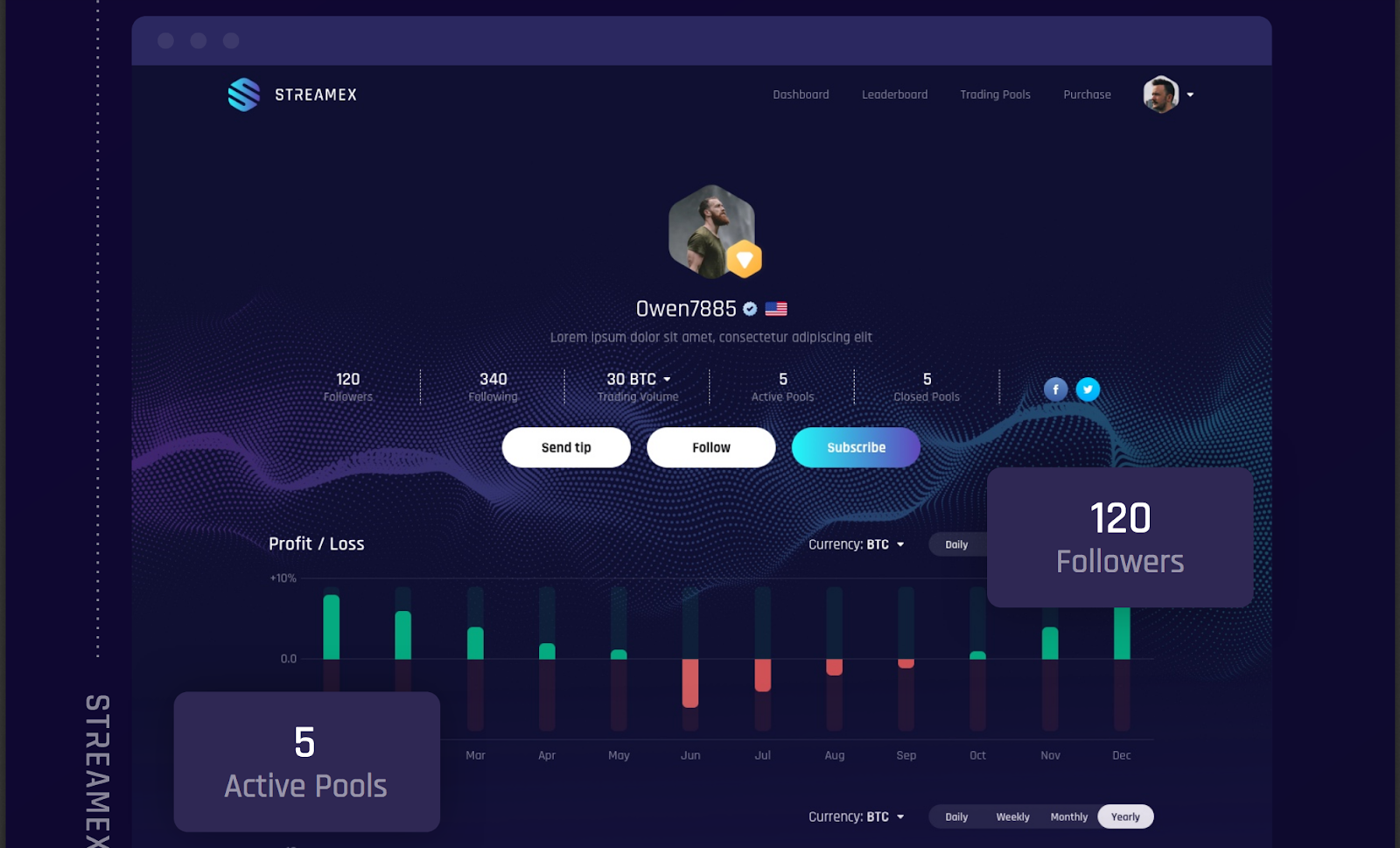 The crypto market continues its extended down period, despite consistent advancement in tech, partnerships and global adoption. While followers of the market speculate on the reasons for this, signs point to barriers between seasoned traders and new entrants to the market as a significant blocker to wide-scale progress.
As existing platforms cater to those already present in the market, Streamex.io is here to do something different. It addresses the issues stopping crypto trading from entering the mainstream, with a range of features to deliver greater levels of both user acquisition and retention. Streamex's fresh new "social trading" platform gives crypto trading what it needs to break out of the bear market, and reach new heights.
Crypto Needs to Embrace Traders of All Levels
Before and during its rise, crypto has seen many traders come from nothing to make huge gains. Yet today's trading platforms offer a high barrier of entry to new traders trying to make their way. So much so that it stunts the industry's growth, only prolonging the bear market.
It's easy to get overwhelmed as a new trader. Trading data is hard to decode, and much of the knowledge is siloed and hoarded by experienced traders. It's not ideal for these high-level traders either. It's in their interest to keep their trading activity to themselves, as there is no clear incentive to share their knowledge with the community. Professional traders and crypto influencers that are able to amass large numbers of social followers have few ways to profit off this.
For crypto to take a step forward, it needs to bring the community together. This is where Streamex.io comes in.
Streamex Bridges the Gap Between Novice and Pro, With a Next-Level Social Trading Platform
Social trading is the initiative that Streamex.io offers the crypto market. Connecting traders in a community setting, this model incentivizes growth in a way no trading platforms have done before.
Streamex allows its users to create profiles, showcasing their trading performance. They can build a following from other Streamex users, send and receive tips and create an additional income stream off of their market knowledge. Newer traders have the ability to follow successful traders, learning from their activity until they can make the same returns.
The other key feature of the platform is community trading pools – benefiting those who want to get into crypto but lack the knowledge or time to devote to trading, as well as those who have the skills but want to put it to use on a larger scale. Any verified trader can create a trading pool, and any user can contribute to that pool. Users get returns proportionate to their contributions, and pool creators get back between 5-30% of the total pool profit.
All this is supported by Streamex's high-frequency matching engine, capable of processing orders at 5,500,000-6,600,000 orders per second – the fastest in the market today. Streamex is a trading platform first and foremost. A fully customizable trading dashboard makes traders feel at home on Streamex.
Social trading features are optional, and with a sleek UI, native iOS and Android apps, USD/EUR fiat gateways and the latest security features, it is more than enough to satisfy the needs of today's trader.
Other features offered by Streamex include:
Trade alerts

Gamification and a global leaderboard of "master traders"

Advanced chart layouts

Reliable 24-hour online support
The exchange's native STE token covers trading fees, offering discounted trading fees, up to 100% discounted on trades in the STE market. STE tokens are also used to allow access to various P2P interactions, such as trading alerts, portfolio insights and community trading.
Streamex Launches Soon
The Streamex platform, as well as the STE token, are set to launch in Q2 of 2019. Private sale and pre-sale begins in Q1. At the time of writing, UX/UI development and initial testing are complete.
Crypto advancement is outpacing the tools available for traders. The Streamex team, lead by Founder and CEO Vedran Sisak, brings us a trading experience that promises to disrupt the industry as it stands today.
Learn more about the project at https://streamex.io/, or by viewing their whitepaper.
How can Ethereum casino improve the online gambling industry?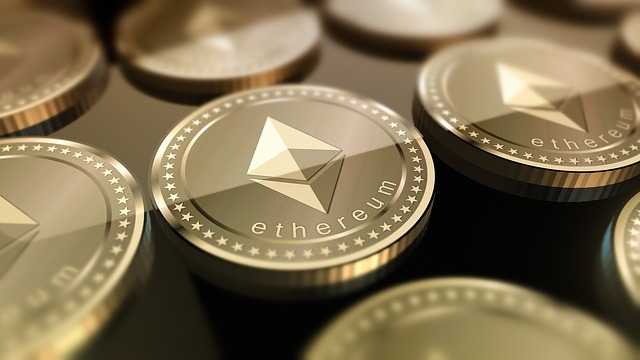 The undisputed king of the cryptocurrency industry is Bitcoin for the moment. This is an undeniable fact, maybe because it was the first and has been around for more than 10 years. But coming in a close second place is the Ethereum that has also been around for quite some time now. When it first emerged, ETH brought some major improvements to the table, most notably even faster speeds of transactions and the smart contract technology. From the get go, crypto casinos noticed the potential of Ethereum and that's how the first ETH Casinos started to emerge. Since then Ethereum Casinos started going full throttle towards the progress of the gambling industry, bringing with themselves a ton of massive improvements that are truly revolutionizing the casino world.
The speed of Ethereum Casino
The first thing that everyone in the casino world notices is the incredible speed of the ETH Casinos. This is due to the fact that Ethereum uses smart contact technology that allows players to deal directly with the casino. This cuts down the time significantly and all processes are completed within a matter of minutes. For example, the classic online casinos take days to finalize the transactions, because they wait for 3-rd party organizations like banks. In case of Ethereum Casino, the deal happens directly, which translates into transfers that are made almost momentarily.
Security and Anonymity of Ethereum…
Manufacturing Blockchain Company Syncfab Featured in NASDAQ Entrepreneurial Center's Event in Times Square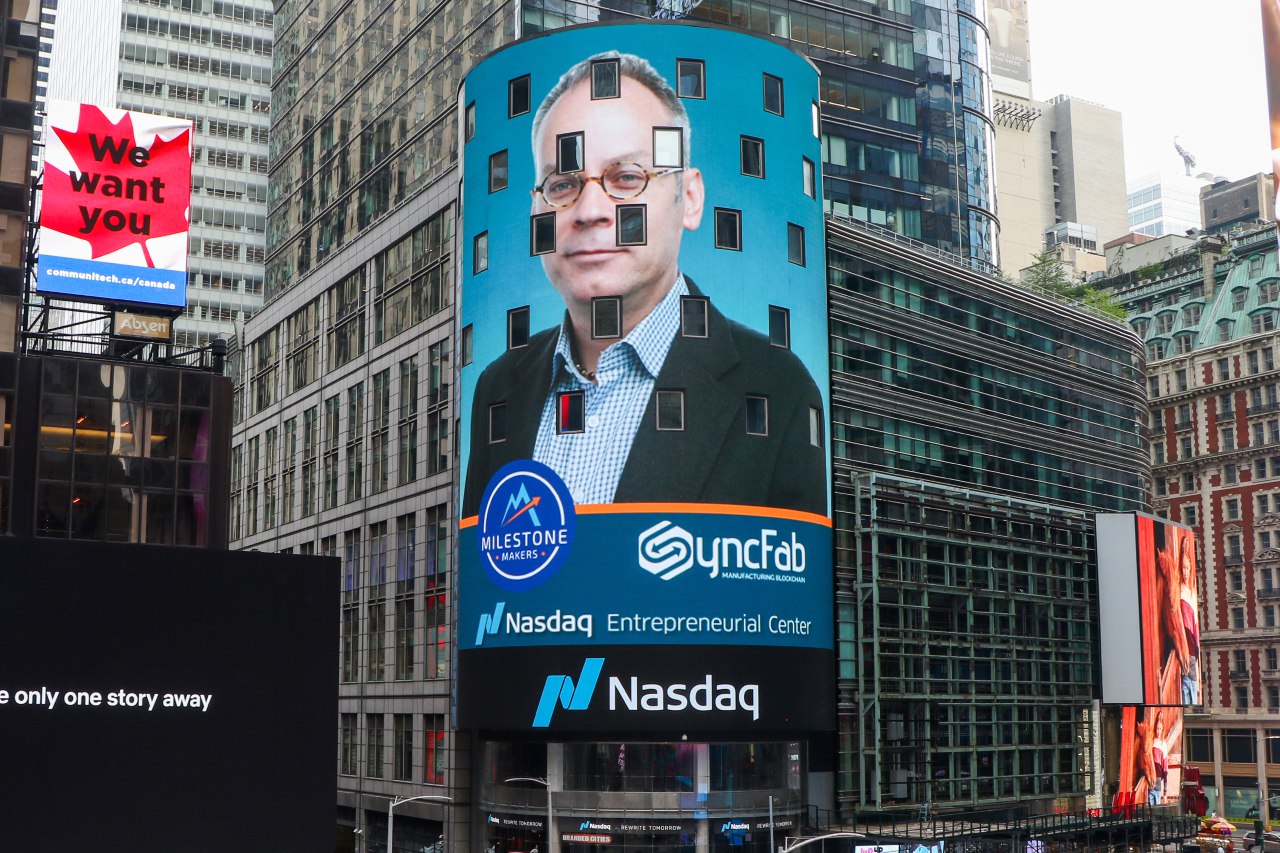 The NASDAQ Entrepreneurial Center hand-picked several advanced projects and companies to provide individualized mentorship and executive coaching in an effort to support tech startups working on various COVID-19 solutions. As part of the program, the NASDAQ Tower in Times Square broadcasted its Milestone Makers COVID-19 Solutions Cohort live last Wednesday.  
Time-tested communications and manufacturing supply chains have been significantly damaged this year due to the pandemic. This is why manufacturing blockchain company SyncFab was one of the headliners at the conference. Supply chains have become all but non-responsive, and innovative solutions are being prioritized.
SyncFab has built and launched an advanced blockchain platform for supporting smart supply chains and allowing users to source, procure, track, secure, and pay for precision spare parts. Led by Forbes Business Council Member Jeremy Goodwin, SyncFab brings real-time capacity savings opportunities alongside addressing the billion-dollar pain points in manufacturing supply chains. It connects automotive, aerospace, and medical manufacturers with more cost-effective suppliers using blockchain-secured transactions.
"In 2020 the time has finally arrived for industry to jettison the limitations of old-fashioned manual procurement processes," said SyncFab CEO Jeremy Goodwin in his presentation during the conference. He added that "looking forward, we [SyncFab] will expand supplier coverage, add new supplier response incentive and purchase order programs, and continue to innovate post-procurement blockchain traceability features" to meet shifting needs in the industry.
…
Ways To Become A Successful Trader

If you want to start trading then you can trade in Forex market where you will find some great trading opportunities and you can take advantage from it if you know how to play the game in this market. At an early stage of trading almost all traders thinks that trading is all about setting up chart and entry and exit points. But if you want to be professional in this industry you must need to have knowledge about trading strategies, money management and should have control over your emotions. Now we are going to talk about a few tip which going to help you to stay alive in the trading game.
Study the Forex market
Having a sound knowledge about Forex trading is must if you want make a living from it. Traders need to know how this market works, the different currency pairs, how they behave, support and resistance and bid-ask price. There is also some complicated concepts like pips, spreads, leverage, slippage, commission etc. about which you need know clearly and able to calculate it without any confusion. You can analyze this market both technically and fundamentally, so you have to learn how to do them. There are lots of financial news publishes every day and a trader must need to understand those announcement and able to find out how the market can react to that news.
Choose…