Streamex Brings Democratized Trading to the Crypto Industry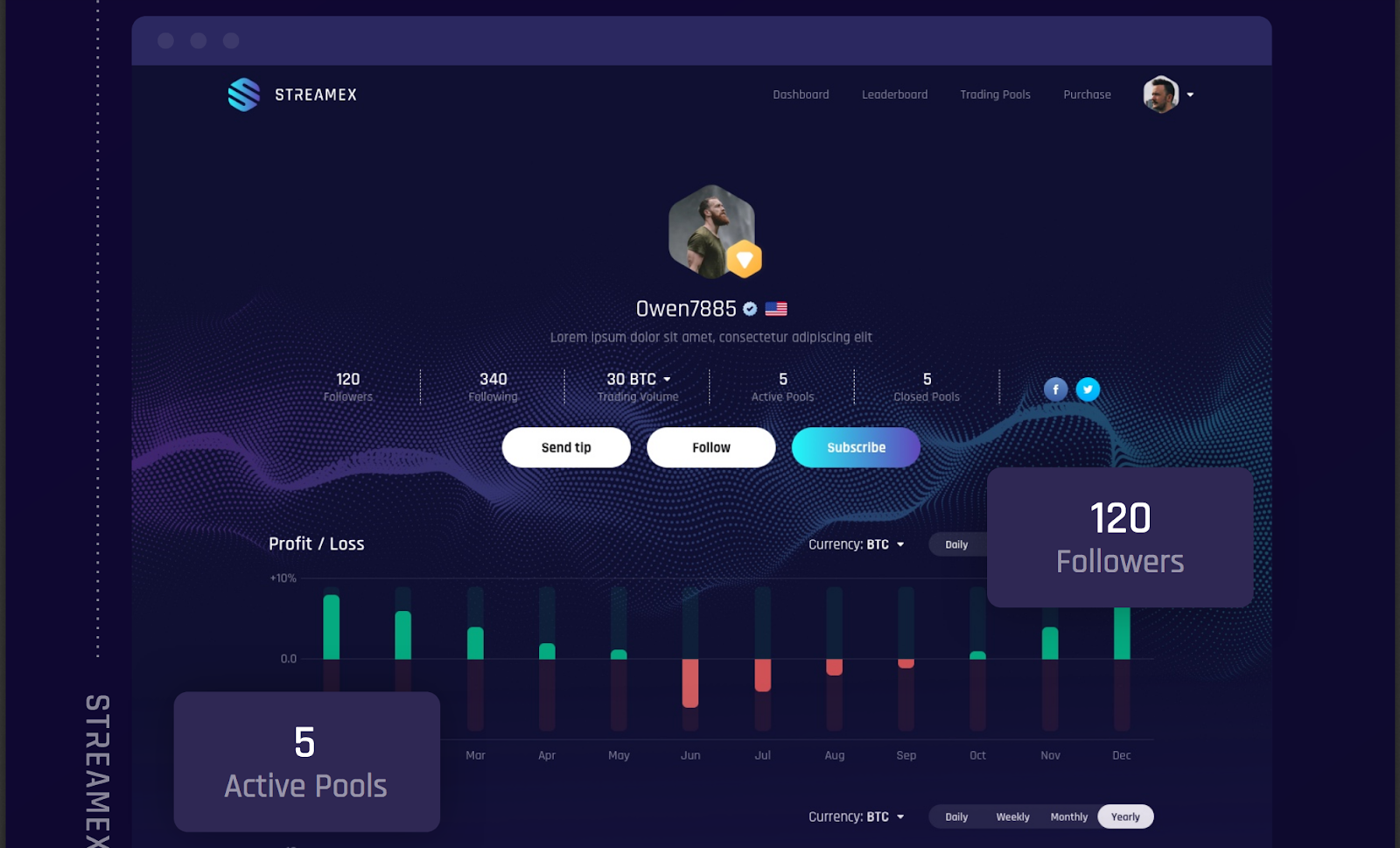 The crypto market continues its extended down period, despite consistent advancement in tech, partnerships and global adoption. While followers of the market speculate on the reasons for this, signs point to barriers between seasoned traders and new entrants to the market as a significant blocker to wide-scale progress.
As existing platforms cater to those already present in the market, Streamex.io is here to do something different. It addresses the issues stopping crypto trading from entering the mainstream, with a range of features to deliver greater levels of both user acquisition and retention. Streamex's fresh new "social trading" platform gives crypto trading what it needs to break out of the bear market, and reach new heights.
Crypto Needs to Embrace Traders of All Levels
Before and during its rise, crypto has seen many traders come from nothing to make huge gains. Yet today's trading platforms offer a high barrier of entry to new traders trying to make their way. So much so that it stunts the industry's growth, only prolonging the bear market.
It's easy to get overwhelmed as a new trader. Trading data is hard to decode, and much of the knowledge is siloed and hoarded by experienced traders. It's not ideal for these high-level traders either. It's in their interest to keep their trading activity to themselves, as there is no clear incentive to share their knowledge with the community. Professional traders and crypto influencers that are able to amass large numbers of social followers have few ways to profit off this.
For crypto to take a step forward, it needs to bring the community together. This is where Streamex.io comes in.
Streamex Bridges the Gap Between Novice and Pro, With a Next-Level Social Trading Platform
Social trading is the initiative that Streamex.io offers the crypto market. Connecting traders in a community setting, this model incentivizes growth in a way no trading platforms have done before.
Streamex allows its users to create profiles, showcasing their trading performance. They can build a following from other Streamex users, send and receive tips and create an additional income stream off of their market knowledge. Newer traders have the ability to follow successful traders, learning from their activity until they can make the same returns.
The other key feature of the platform is community trading pools – benefiting those who want to get into crypto but lack the knowledge or time to devote to trading, as well as those who have the skills but want to put it to use on a larger scale. Any verified trader can create a trading pool, and any user can contribute to that pool. Users get returns proportionate to their contributions, and pool creators get back between 5-30% of the total pool profit.
All this is supported by Streamex's high-frequency matching engine, capable of processing orders at 5,500,000-6,600,000 orders per second – the fastest in the market today. Streamex is a trading platform first and foremost. A fully customizable trading dashboard makes traders feel at home on Streamex.
Social trading features are optional, and with a sleek UI, native iOS and Android apps, USD/EUR fiat gateways and the latest security features, it is more than enough to satisfy the needs of today's trader.
Other features offered by Streamex include:
Trade alerts

Gamification and a global leaderboard of "master traders"

Advanced chart layouts

Reliable 24-hour online support
The exchange's native STE token covers trading fees, offering discounted trading fees, up to 100% discounted on trades in the STE market. STE tokens are also used to allow access to various P2P interactions, such as trading alerts, portfolio insights and community trading.
Streamex Launches Soon
The Streamex platform, as well as the STE token, are set to launch in Q2 of 2019. Private sale and pre-sale begins in Q1. At the time of writing, UX/UI development and initial testing are complete.
Crypto advancement is outpacing the tools available for traders. The Streamex team, lead by Founder and CEO Vedran Sisak, brings us a trading experience that promises to disrupt the industry as it stands today.
Learn more about the project at https://streamex.io/, or by viewing their whitepaper.
Digital Money Defined and How it Works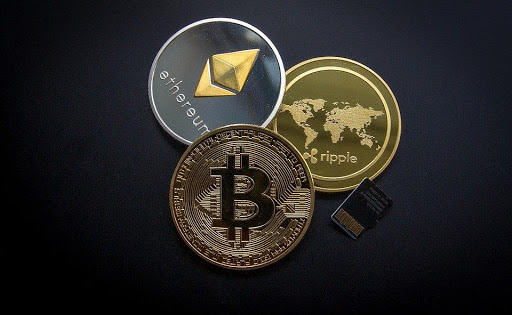 The advancements in modern technology revolutionized the industry such that there emerged digital money. With digital money, international payments are made simpler. The exchange rates are also relatively inexpensive and you are guaranteed with secure payments.
But, What is Digital Money?
In a gist, digital money is an electronic form of payment. Unlike cash, it has no tangible form, and payments or exchanges transpire over computers. Cryptocurrencies such as Bitcoin, Ethereum, and Ripple, are examples of digital money. You can trade in Bitcoin, purchase Ethereum, or buy Ripple through several cryptocurrency exchange platforms. Most of these platforms are relatively easy to use and some even offer a direct link on your electronic wallet accounts.
How Does Digital Money Work?
Blockchain Network
Digital money is created, stored, and exchanged in its individual blockchain network. A blockchain is all about digital information stored in a public database. When a user requests for a transaction, the transaction is broadcast over a peer-to-peer (P2P) network that is composed of computers which are also referred to as nodes. The nodes are integrated with algorithms that can verify the validity of the transactions.
Once the transaction is verified, it is combined with other transactions, which eventually creates a new block of…
BTC Surged Above $9.5K, will it Continue to Explode Towards $10K?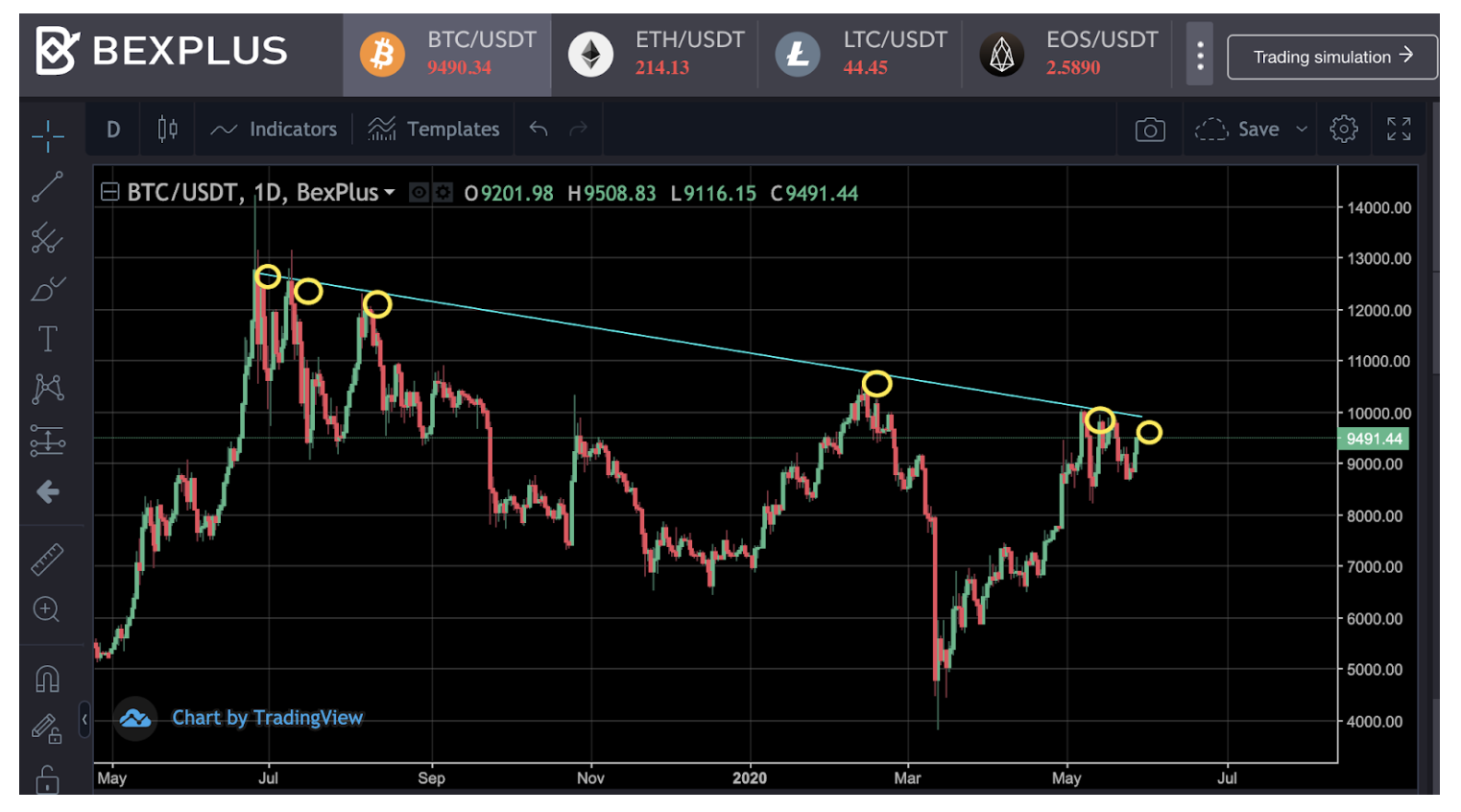 After declining as low as $8,600 on May 25, Bitcoin is currently gathering upward momentum and hit near $9,500, representing a 3.5% gain on 1 day. With the price breaking out once again, there is a confluence of signs suggesting BTC could rally past its monthly high of $10,000 in the near future.
However, Bitcoin has seen six lower highs in a row in the past 12 months, which indicates a bearish cycle spanning over a long period of time. If BTC fails to break above $10,000, it increases the probability of the resumption of a correction.
In addition, BTC may be showing a rough inverse head and shoulders pattern, which is regarded as a textbook bottom indicator. Therefore, if BTC failed to break $10,000 this time, it may drop to at least $6,800 to form the pattern.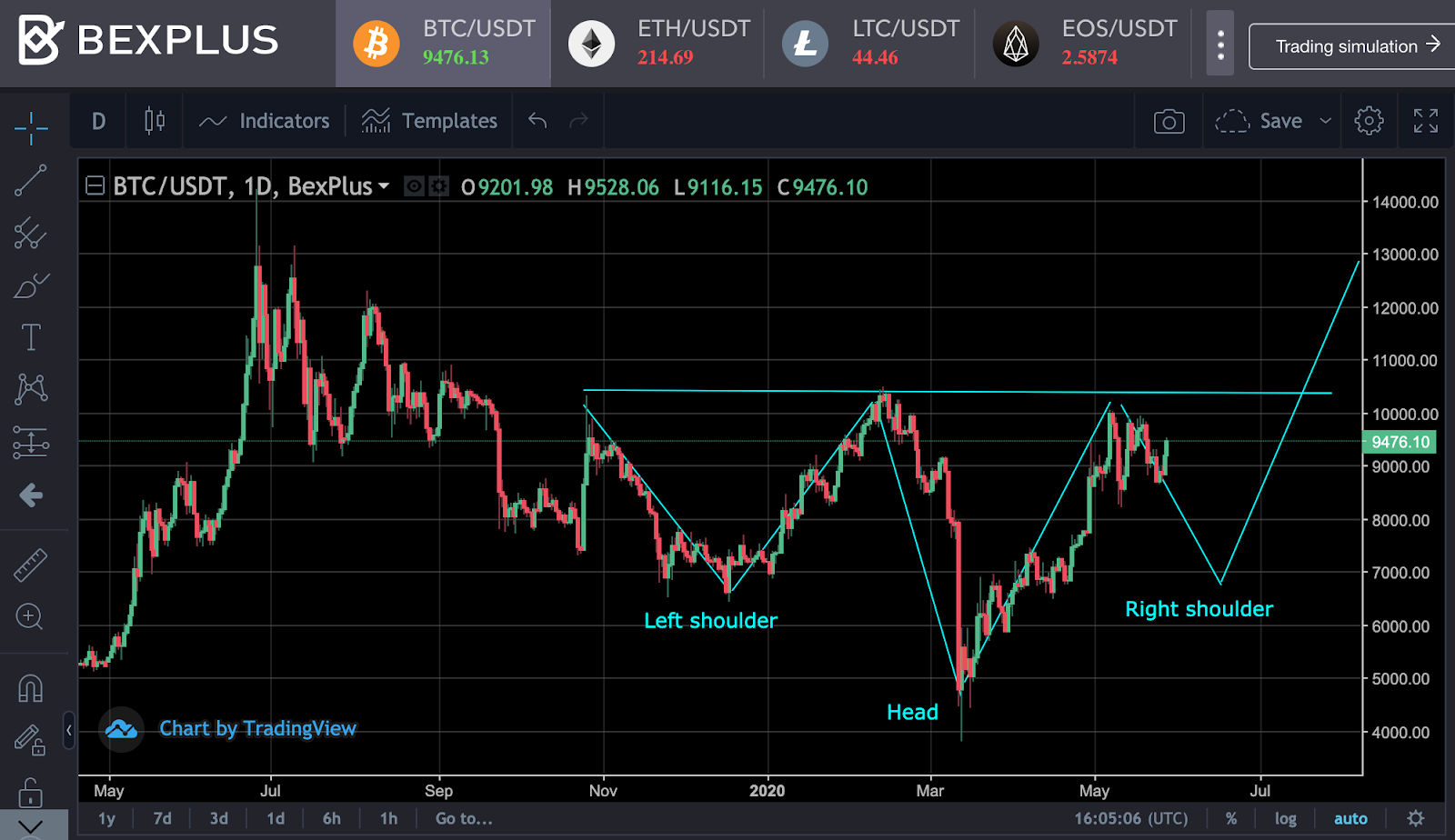 As a result, we can predict that Bitcoin may soon perform a retracement after hitting the $10,000 and change its direction to the upside movement after retesting the support at around $6,800 – $7,100. So how can we profit from the upcoming huge price volatility? BTC futures trading…
Fireblocks Network Adds DigitalBits, Brings Enterprise-Grade Security to Branded Cryptocurrencies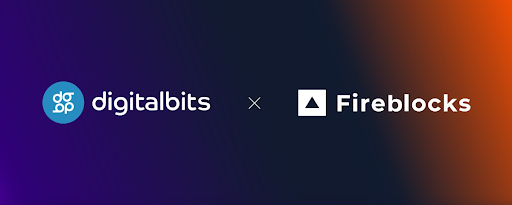 DigitalBits, a blockchain protocol and network layer designed for consumer digital assets, is being added to the Fireblocks Network, the most secure digital asset transfer network for institutions, to deliver a safe and scalable infrastructure for the storage and movement of XDB tokens. Integrating the DigitalBits blockchain with the Fireblocks Network enables enterprise-level security support for branded cryptocurrencies.
Branded currencies, inclusive of loyalty and rewards points, and the emerging subcategory of branded stablecoins, account for billions of dollars in value, and have played a vital role in driving consumer behaviour.  As these assets begin the inevitable shift to tokenization, Fireblocks' novel approach to securing digital assets will prove invaluable to corporate and consumer adoption.
Fireblocks' Network utilizes a defense-in-depth approach to securing digital assets, combining multi-party computation-based cryptography (MPC) with chip-level isolation technology. This removes the single point of failure from the key-management process and enables hardware-based authentication for counterparty transactions.  Fireblocks innovative approach addresses common attack vectors: cyber attacks, internal fraud and human error, while reducing reliance on archaic, time-consuming practices such as test transfers, whitelisting and hardware wallets.    
"DigitalBits is the first blockchain-focused on servicing branded cryptocurrencies to join the Fireblocks Network" stated Michael Shaulov, CEO & Co-Founder at Fireblocks.  "We are looking forward to assisting…