Streamex Brings Democratized Trading to the Crypto Industry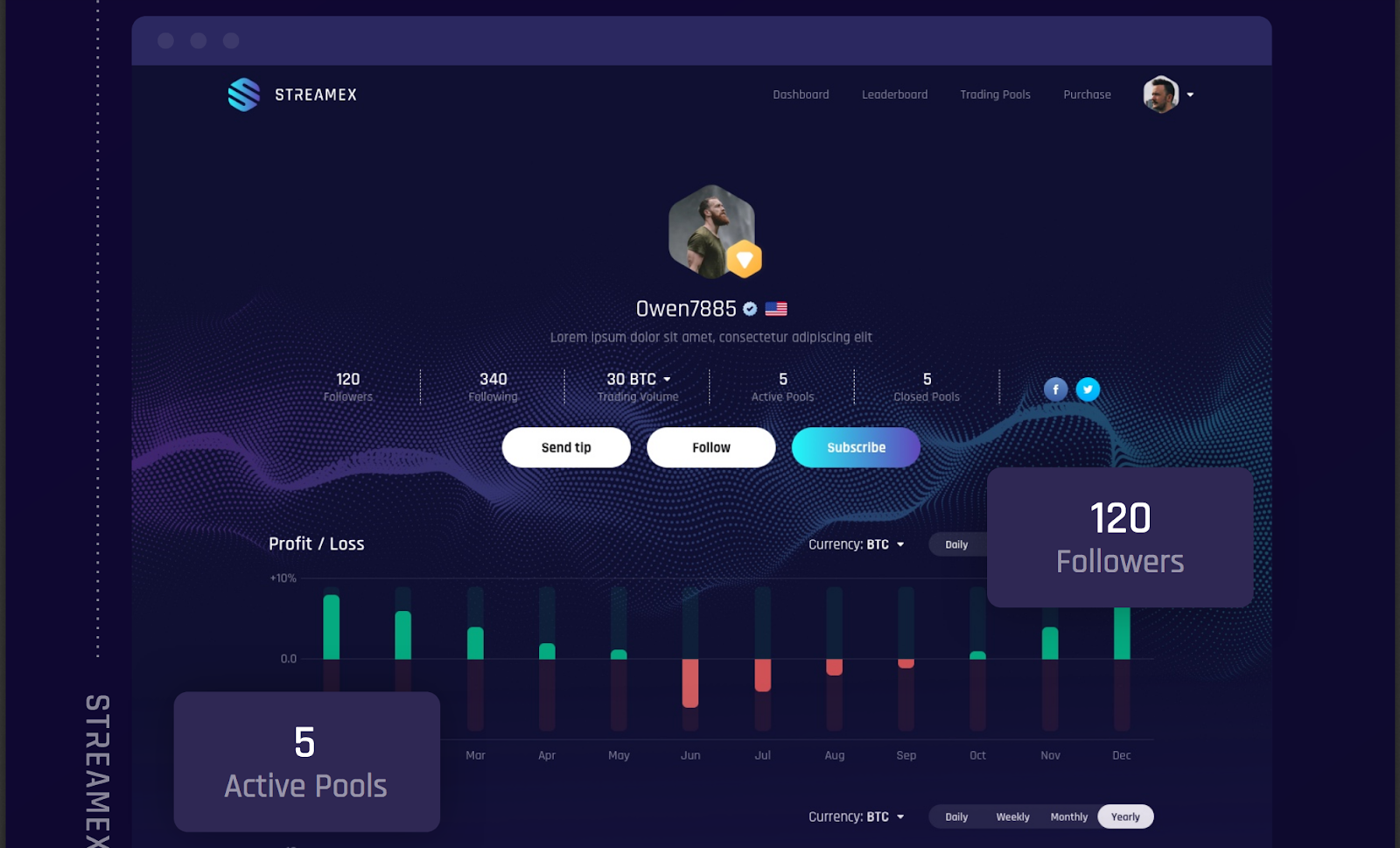 The crypto market continues its extended down period, despite consistent advancement in tech, partnerships and global adoption. While followers of the market speculate on the reasons for this, signs point to barriers between seasoned traders and new entrants to the market as a significant blocker to wide-scale progress.
As existing platforms cater to those already present in the market, Streamex.io is here to do something different. It addresses the issues stopping crypto trading from entering the mainstream, with a range of features to deliver greater levels of both user acquisition and retention. Streamex's fresh new "social trading" platform gives crypto trading what it needs to break out of the bear market, and reach new heights.
Crypto Needs to Embrace Traders of All Levels
Before and during its rise, crypto has seen many traders come from nothing to make huge gains. Yet today's trading platforms offer a high barrier of entry to new traders trying to make their way. So much so that it stunts the industry's growth, only prolonging the bear market.
It's easy to get overwhelmed as a new trader. Trading data is hard to decode, and much of the knowledge is siloed and hoarded by experienced traders. It's not ideal for these high-level traders either. It's in their interest to keep their trading activity to themselves, as there is no clear incentive to share their knowledge with the community. Professional traders and crypto influencers that are able to amass large numbers of social followers have few ways to profit off this.
For crypto to take a step forward, it needs to bring the community together. This is where Streamex.io comes in.
Streamex Bridges the Gap Between Novice and Pro, With a Next-Level Social Trading Platform
Social trading is the initiative that Streamex.io offers the crypto market. Connecting traders in a community setting, this model incentivizes growth in a way no trading platforms have done before.
Streamex allows its users to create profiles, showcasing their trading performance. They can build a following from other Streamex users, send and receive tips and create an additional income stream off of their market knowledge. Newer traders have the ability to follow successful traders, learning from their activity until they can make the same returns.
The other key feature of the platform is community trading pools – benefiting those who want to get into crypto but lack the knowledge or time to devote to trading, as well as those who have the skills but want to put it to use on a larger scale. Any verified trader can create a trading pool, and any user can contribute to that pool. Users get returns proportionate to their contributions, and pool creators get back between 5-30% of the total pool profit.
All this is supported by Streamex's high-frequency matching engine, capable of processing orders at 5,500,000-6,600,000 orders per second – the fastest in the market today. Streamex is a trading platform first and foremost. A fully customizable trading dashboard makes traders feel at home on Streamex.
Social trading features are optional, and with a sleek UI, native iOS and Android apps, USD/EUR fiat gateways and the latest security features, it is more than enough to satisfy the needs of today's trader.
Other features offered by Streamex include:
Trade alerts

Gamification and a global leaderboard of "master traders"

Advanced chart layouts

Reliable 24-hour online support
The exchange's native STE token covers trading fees, offering discounted trading fees, up to 100% discounted on trades in the STE market. STE tokens are also used to allow access to various P2P interactions, such as trading alerts, portfolio insights and community trading.
Streamex Launches Soon
The Streamex platform, as well as the STE token, are set to launch in Q2 of 2019. Private sale and pre-sale begins in Q1. At the time of writing, UX/UI development and initial testing are complete.
Crypto advancement is outpacing the tools available for traders. The Streamex team, lead by Founder and CEO Vedran Sisak, brings us a trading experience that promises to disrupt the industry as it stands today.
Learn more about the project at https://streamex.io/, or by viewing their whitepaper.
Many of the Top Sports Betting Websites for 2020 Can Be Found On Boomtown's Best Betting Page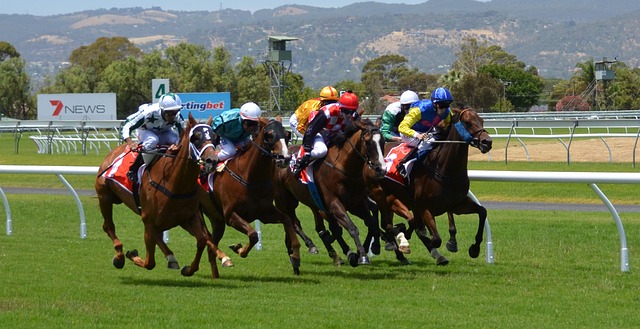 Sports betting is one of the widely known types of online gambling. With a large number of sports fans around the world, this type of gambling is one of the most sought after. The problem usually comes from when gamblers try to find the best sites out of the many available ones. Many new sports betting sites come up daily, thus making the selection process even harder. One of the best places to find top betting websites for sports is Boomtown Bingo. This platform doesn't just give users the best online casino games websites, but they also cover sports betting. As such, boomtown bingo remains a one-stop-shop for everyone who needs the best and the latest online gambling and gaming sites for all types of devices.
Performance
The performance of any website is critical. Users need to find their way around the site easily, and that can be made possible with the site structure and arrangement. Loading time is also essential. A website that always hangs thus pushing the user to refresh every time is no good. These are some of the factors that Boomtown Bingo looks into when selecting the best sites for its users. You can be sure that the new sports betting websites listed on Boomtown's platform have faster loading time, can be used easily by everyone,…
What Prevents Crypto from Becoming the Top Payment Method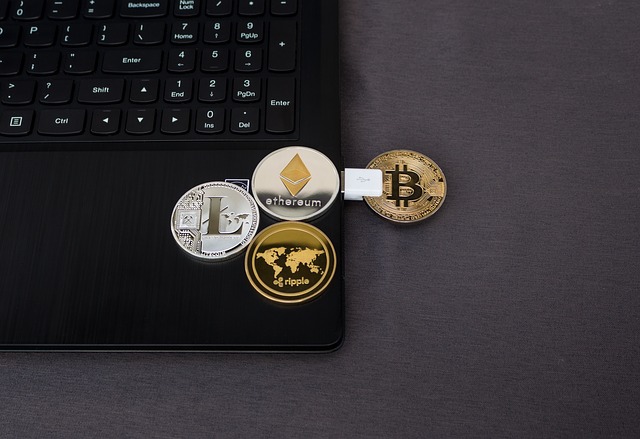 As globalization spreads over the planet, the need for fast and cheap cross-border money transfers is growing rapidly. Cryptocurrency provides exactly that kind of transfers with the added benefits of security and lack of centralization. However, despite being what seems like the perfect solution to the global money transfer problem, crypto has yet to become a major player in the currency arena. It's growing in popularity, that's for sure. But that rate isn't even close to what's needed for crypto to become a recognized and universally accepted payment method.
The question is why?
There can be no doubt that the need for what cryptocurrency can offer is huge. It's most obvious when considering the situation of migrant workers, who are also growing in number due to globalization. The amount of remittances in the world has risen to over $530 billion a year. However, the high cost of these transfers is such a concern that the UN launched a program dedicated to reducing those numbers to, at least, 3% by 2030.
One doesn't need a degree in economy and finances to see what kind of difference cryptocurrency could make for this situation alone. At the moment, migrant workers are losing about $25 billion in money transfer fees. There are still some remittance…
Best Study Resources to Pass CompTIA SY0-501 Exam and How Should You Use Exam Dumps to Prepare?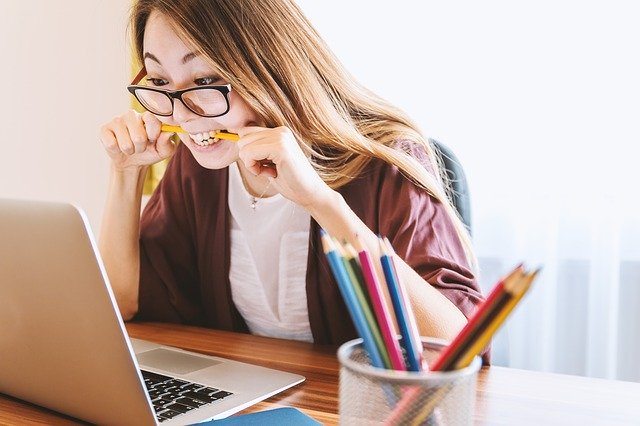 Introduction
Studying for an exam can be a tiring but surely rewarding experience. The thing is that every exam, naturally, has its great objectives, which means that it targets to equip you with the main skills and knowledge, as well as an in-depth understanding of the topics you will be tested on. This process requires energy and concentration from a candidate.
That's why you need the proper study sources in order to enjoy the experience and ensure you don't get disappointed in the end. This article is here to help you know which best tools and tips you can use to prepare for your CompTIA SY0-501 exam. Read on to get this important information and other details for the test leading to your global CompTIA Security+ 220-1002 badge.
Important SY0-501 Exam Technicalities
Testing your core security skills is the purpose of this CompTIA exam. It enables you to understand whether you are able to successfully perform specific cybersecurity-related functions. Deeper, the exam measures your baseline security knowledge and practical skills in a variety of issues. Before sitting for it, you first need to have attained the CompTIA Network+ credential. You also should have experience of 2 years performing IT administrative functions with attention to security. 
When you pass this CompTIA test, you'll confidently gain the CompTIA…