The Highly Acclaimed PayDex, an Advanced Blockchain Payment Platform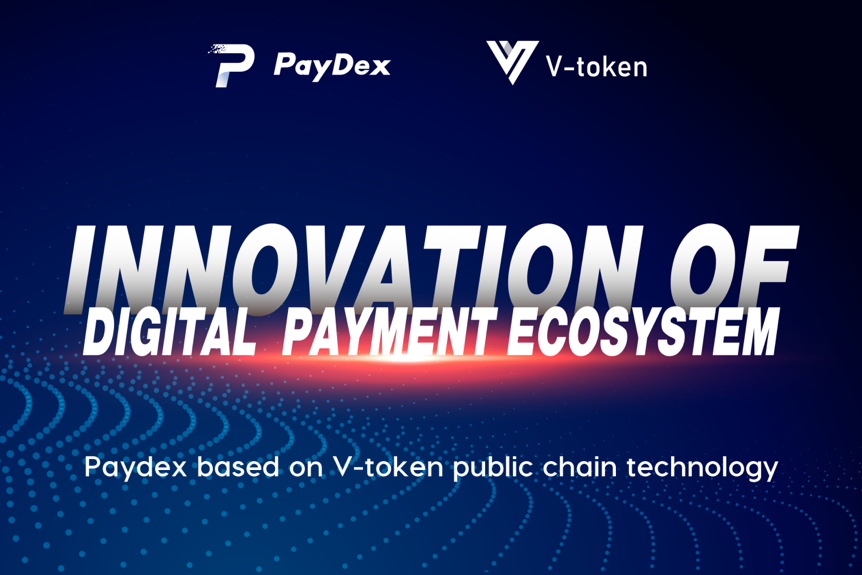 On March 6th, 2019, many celebrities of the blockchain industry were invited to gather together to have a private meeting between a high-end hotel in Cambodia.
There were many people attending this meeting, including Mark Minol, the founder of Paydex (V payment); Yu Lingxiong, the famous entrepreneur tutor, Chandler Guo, the well-known investor, and Yang Linke, the founder of Bitcoin China was also listed.
During the party, when the topic came to "How long does it take for Bitcoin to reach $1 million?", Chandler Guo once again answered this question in the most easy-to-understand language: 'Regardless of other factors, only due to the Bitcoin production was reduced. Starting from the mechanism, it is expected that Bitcoin would reach a million dollar after four times of reducing.
All the guests present here expressed their approval to Chandler Guo's point of view. Paydex's (Vpayment's) founder Mark Minol said that: 'Regarding the future development of Bitcoin, many people will focus on external factors such as macroeconomics and policy environment, but it is easy to overlook one of the most important and core mechanisms of Bitcoin – the underweight mechanism. External factors are endless, uncontrollable and unpredictable, but only by respecting the underlying logic and core design concepts of Bitcoin can we firmly hold Bitcoin and take advantage of the wealth express that is brought by the appreciation in Bitcoin. At the same time, it coincides with his belief in "defending the spirit of decentralization of Bitcoin."
During the party, the guests also had a strong interest in the Paydex (V payment) created by Mark Minol. Mark Mino said that based on the decentralization of the cryptocurrencies pioneered by Bitcoin, and in order to subvert the existing traditional financial approach, he created Paydex (V payment) on account of the Vtoken public chain.
In the traditional financial system, the circulation of money must pass through financial institutions as transfer agents such as banks. Among them, there are problems of low transfer efficiency and high cost. Although the era of "Internet +" has emerged as an alternative to new and developing payment instruments such as Alipay and Paypal, the transfer efficiency under centralization still cannot bring an effective jump, and the reduction of handling fees is negligible.
The "Internet + Blockchain" will completely overturn the existing payment methods. The Vtoken public chain (the basis of PayDex payment) combines Ripple, Stellar and graphene underlying technology. It is a banking-like system with the same trading gateway like Stellar between fiat and the cryptocurrencies. The TPS value (transaction speed) is better than the EOS processing speed and the ultra-low handling fee. Nowadays, many well-known traditional banks have adopted Ripple's underlying transfer technology in the trial of "blockchaining". It seems that the advancement and correctness of Vtoken technology can be imagined. Paydex will provide payment for all cryptocurrencies based on BTC, ETH, VTOKEN, VPC, USDT, VRT, YEC, EOS, LTC and VUST for users and Vtoken families around the world based on the core technology of the public chain. Vtoken will serve as a medium for the exchange of many cryptocurrencies and national currency. More and more people will hold it, and Vtoken will generate great value in circulation.
Most of the current public chain projects are looking for scenes in technology, and Vtokenis a technical implementation and the scene is parallel. PayDex (V payment), as the world's leading cryptocurrencies payment tool, will be used as a starting point for global mobile payment users to create a real-time flexible settlement blockchain payment ecosystem that meets users' needs of payment, and online merchants, shopping, major gaming platform consumption, various blockchain trading media and other application needs. Paydex's goal is to create the world's most credible and efficient decentralized cryptographic payment tool, changing the high traditional mobile payment transaction fee, opaque payment information, default risks and so on, making payment simple and safe, creating a new financial model, and let Vtokengenerate value in circulation!
After listening to the description of Vtoken by Mark Minol, the big shots expressed their affirmations and high evaluations of the advanced nature of Vtoken technology and the concept of Mark Minor. Vtoken is now widely known in Southeast Asia, coupled with its sound development path, solid advancement of the team, Vtoken Ecology and Vtoken's innovative business model will likely to become the leader of the 2019 blockchain circle. Mark Minol added that Vtokenis not the only one in the current public chain project selecting the "blockchain + payment" track, but there are still other competitors competing in this field. Vtoken must adhere to the principle of technology as the core and complete ecological construction as the first, in order to maintain its leading position.
The guests were full of praise for VTOKEN, saying that its disruptive financial innovation has greatly contributed to the blockchain. The combination of technology and scene are self-evident, and guests are very keen to establish strategic partnerships with Vtoken's solid projects to help develop the cryptocurrencies industry in Southeast Asia. At the same time, they will pay close attention to the PayDex (V payment) before the launching in May 2019.
Play CryptoSlots' New Game for Cash Prizes of up to $1,250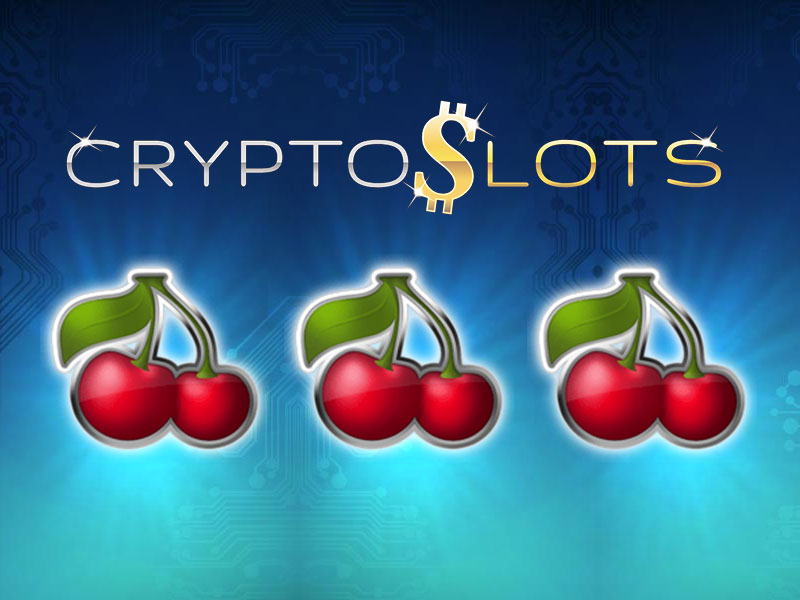 Another game, another cryptocurrency, crypto casino CryptoSlots bring players even more ways to win.
Open Season is their newest release. It boasts bright hunting graphics and bonus extras that pack a punch for online slot hunters. Players trigger big wins by shooting down Free Spins and scoring Mystery Cash Bonuses of up to $1,250.
CryptoSlots is perfect for online players who want to make their gaming easier with cryptocurrencies. Signing up takes seconds – a nice change from the lengthy details required by many casinos online.
Use bonus code MATCH133CTRAFFIC now to match your 1st deposit by 133%! *
This new game coincides with the addition of Monero as an accepted cryptocurrency. Monero is a gift to players who value the highest level of privacy when using crypto online. Transactions are untraceable, and players enjoy fast deposits & withdrawals. CryptoSlots promises all players security and anonymity whenever they play, however much they win.
This online casino launched in summer 2018, by Slotland Entertainment, and gives players a fully Provably Fair casino. This means that any game result on any game can be externally verified as fair. CryptoSlots wants players to have a secure and sure way to win.
Monero joins Bitcoin, Bitcoin Cash, and Litecoin as a deposit and withdrawal option. Deposits…
Rising Star CryptoDozer overtakes CryptoKitties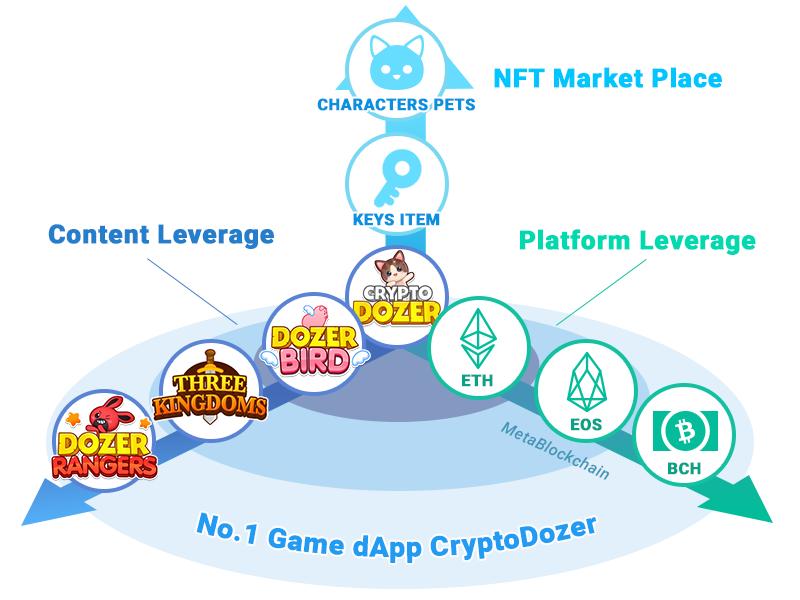 One user has already withdrawn a 70 ETH ($11,000) – value CryptoDoll!
A 4-week-young blockchain game dapp, CryptoDozer, hits record high NFT transactions, averaging 30,000 weekly transactions, eclipsing well-known flagship blockchain game, CryptoKitties. CryptoDozer is a blockchain-powered arcade game with the aim to collect various ETH-valued CryptoDolls by dropping coins. The game has seen thousands of users successfully withdraw ETH since launch. Even the first of CryptoDozer's highest valued CryptoDoll, worth 70ETH, has been successfully won, by a player in Spain last week. The game has seen some serious ETH wins in its first four weeks, such as the college student from Vietnam collecting a 30ETH -valued CryptoDoll, CryptoDozer's second highest prize. As well as the 70ETH – worth approx. $11,000 at the moment – winner, a real-estate worker in Spain. CryptoDozer is converting many users from non-crypto friendly to crypto gamers. In fact, of the four largest winners to date, only one has played Crypto games extensively before playing CryptoDozer.
The team behind the dapp, PlayDapp, is aiming high to ensure sustainable success in the blockchain gaming space. PlayDapp, a team of 20 with former PC and mobile gaming veterans, aims to build a blockchain-powered, open marketplace for individual game enthusiasts and developers. Running CryptoDozer successfully on Ethereum blockchain now, they are also developing their own additional titles and co-developing new dapp games of world-famous traditional game…
Huge promotions, mega-wins, and no withdrawal limits – BitStarz does it all!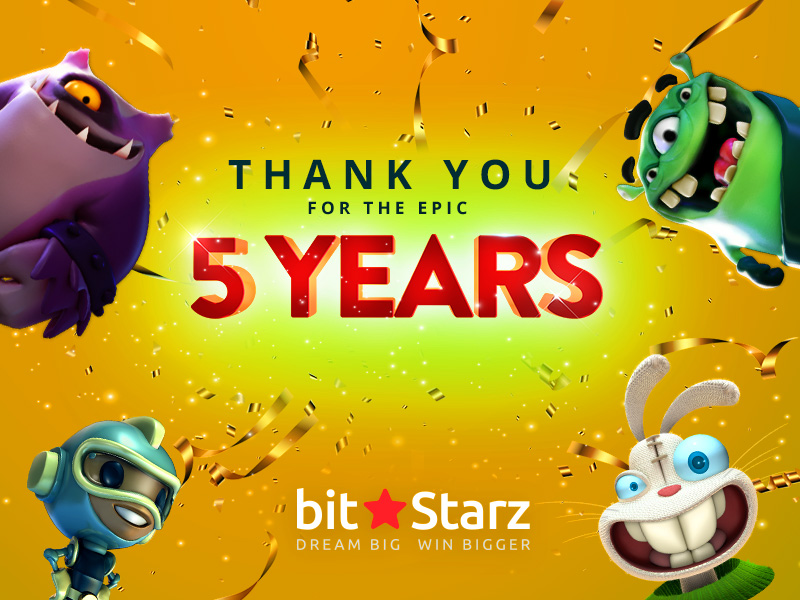 We are almost certain that you know who we are by now, after all, BitStarz is the biggest crypto casino around with the awards to prove it.
2019 has seen us become the only true place to play – no matter the currency you have burning a hole in your pocket – don't believe us? We suggest that you keep reading…
Kick Open the Door
We don't just tempt our players in with some throwaway offer, we let them kick open the doors to a huge welcome bonus that stacks the cash. New players get four – that's right, four – welcome bonuses across our loaded welcome journey. Add everything together, you can rack up 5 BTC and 200 free spins in bonuses.
Let's face it, you won't find a bigger welcome bonus anywhere else – so any high rollers out there are certainly going to want to step this way.
Only the Most Powerful Promotions
The welcome bonus is just the tip of the iceberg when it comes to what BitStarz has to offer. Our promotions have become the stuff of legend amongst online casino punters and for good reason – we go the extra mile. In the past BitStarz has given away Adele tickets, FIFA World Cup final tickets, exclusive BitStarz merchandise, and luxury holidays. Every month, we raise the curtain on a promotion that puts…