The Highly Acclaimed PayDex, an Advanced Blockchain Payment Platform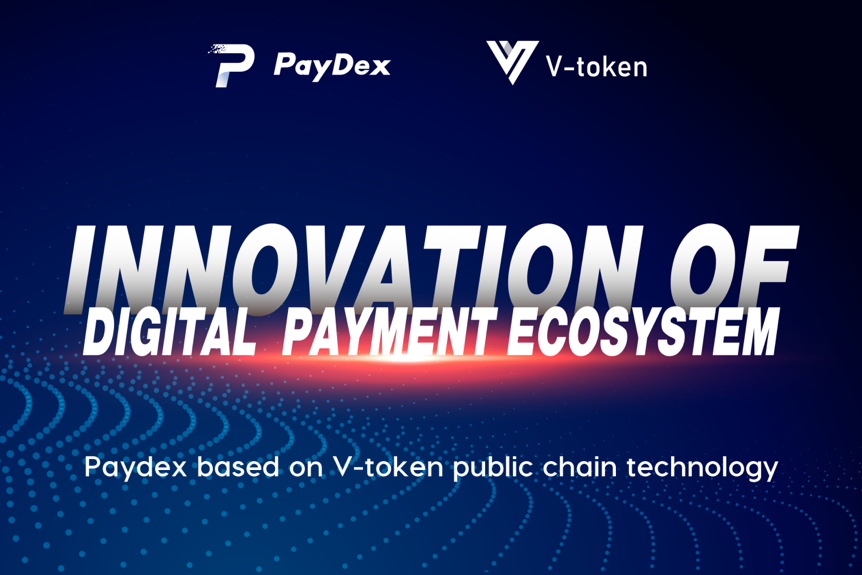 On March 6th, 2019, many celebrities of the blockchain industry were invited to gather together to have a private meeting between a high-end hotel in Cambodia.
There were many people attending this meeting, including Mark Minol, the founder of Paydex (V payment); Yu Lingxiong, the famous entrepreneur tutor, Chandler Guo, the well-known investor, and Yang Linke, the founder of Bitcoin China was also listed.
During the party, when the topic came to "How long does it take for Bitcoin to reach $1 million?", Chandler Guo once again answered this question in the most easy-to-understand language: 'Regardless of other factors, only due to the Bitcoin production was reduced. Starting from the mechanism, it is expected that Bitcoin would reach a million dollar after four times of reducing.
All the guests present here expressed their approval to Chandler Guo's point of view. Paydex's (Vpayment's) founder Mark Minol said that: 'Regarding the future development of Bitcoin, many people will focus on external factors such as macroeconomics and policy environment, but it is easy to overlook one of the most important and core mechanisms of Bitcoin – the underweight mechanism. External factors are endless, uncontrollable and unpredictable, but only by respecting the underlying logic and core design concepts of Bitcoin can we firmly hold Bitcoin and take advantage of the wealth express that is brought by the appreciation in Bitcoin. At the same time, it coincides with his belief in "defending the spirit of decentralization of Bitcoin."
During the party, the guests also had a strong interest in the Paydex (V payment) created by Mark Minol. Mark Mino said that based on the decentralization of the cryptocurrencies pioneered by Bitcoin, and in order to subvert the existing traditional financial approach, he created Paydex (V payment) on account of the Vtoken public chain.
In the traditional financial system, the circulation of money must pass through financial institutions as transfer agents such as banks. Among them, there are problems of low transfer efficiency and high cost. Although the era of "Internet +" has emerged as an alternative to new and developing payment instruments such as Alipay and Paypal, the transfer efficiency under centralization still cannot bring an effective jump, and the reduction of handling fees is negligible.
The "Internet + Blockchain" will completely overturn the existing payment methods. The Vtoken public chain (the basis of PayDex payment) combines Ripple, Stellar and graphene underlying technology. It is a banking-like system with the same trading gateway like Stellar between fiat and the cryptocurrencies. The TPS value (transaction speed) is better than the EOS processing speed and the ultra-low handling fee. Nowadays, many well-known traditional banks have adopted Ripple's underlying transfer technology in the trial of "blockchaining". It seems that the advancement and correctness of Vtoken technology can be imagined. Paydex will provide payment for all cryptocurrencies based on BTC, ETH, VTOKEN, VPC, USDT, VRT, YEC, EOS, LTC and VUST for users and Vtoken families around the world based on the core technology of the public chain. Vtoken will serve as a medium for the exchange of many cryptocurrencies and national currency. More and more people will hold it, and Vtoken will generate great value in circulation.
Most of the current public chain projects are looking for scenes in technology, and Vtokenis a technical implementation and the scene is parallel. PayDex (V payment), as the world's leading cryptocurrencies payment tool, will be used as a starting point for global mobile payment users to create a real-time flexible settlement blockchain payment ecosystem that meets users' needs of payment, and online merchants, shopping, major gaming platform consumption, various blockchain trading media and other application needs. Paydex's goal is to create the world's most credible and efficient decentralized cryptographic payment tool, changing the high traditional mobile payment transaction fee, opaque payment information, default risks and so on, making payment simple and safe, creating a new financial model, and let Vtokengenerate value in circulation!
After listening to the description of Vtoken by Mark Minol, the big shots expressed their affirmations and high evaluations of the advanced nature of Vtoken technology and the concept of Mark Minor. Vtoken is now widely known in Southeast Asia, coupled with its sound development path, solid advancement of the team, Vtoken Ecology and Vtoken's innovative business model will likely to become the leader of the 2019 blockchain circle. Mark Minol added that Vtokenis not the only one in the current public chain project selecting the "blockchain + payment" track, but there are still other competitors competing in this field. Vtoken must adhere to the principle of technology as the core and complete ecological construction as the first, in order to maintain its leading position.
The guests were full of praise for VTOKEN, saying that its disruptive financial innovation has greatly contributed to the blockchain. The combination of technology and scene are self-evident, and guests are very keen to establish strategic partnerships with Vtoken's solid projects to help develop the cryptocurrencies industry in Southeast Asia. At the same time, they will pay close attention to the PayDex (V payment) before the launching in May 2019.
Celebrate BitStarz' Birthday and Win a Tesla Model 3!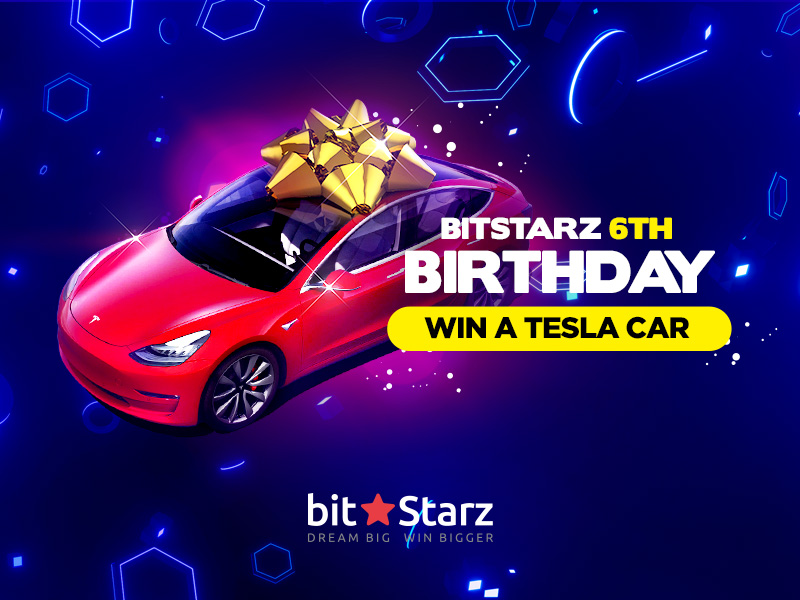 Everyone's favorite online casino is baking a cake, popping the champagne, and inviting you to the biggest and best birthday party of the year. BitStarz is getting ready to celebrate its 6th birthday and we're doing it in style with a promotion that will drive you insane.
If you love cars and casino games, you're in for one epic birthday treat courtesy of BitStarz. When you deposit at BitStarz during the birthday celebrations you will get a ticket (or tickets) that give you entry into the draw for a brand-new Tesla Model 3 – now that's one birthday bash you don't want to miss out on!
Speed Around the Reels and the Race Track
We've all dreamed of owning a Tesla at one point in our lives, and now BitStarz is making this dream a reality. Imagine hurtling from 0-100km/h in as little as 3.4 seconds in your brand-new Model 3, or zooming down the highway at 261km/h in ultimate luxury – we don't recommend doing this, by the way.
It's definitely the only way to travel in 2020, and what's more, you're doing the planet a favor by going electric. Make sure you're in the BitStarz birthday lottery to get your hands on this high-powered and high-tech car.
Entering the Lottery…
Making Your Investment Work: What You Need To Grow Your Crypto Business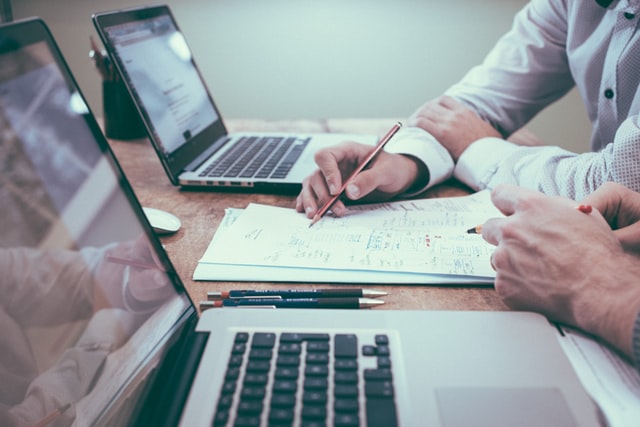 The question of whether or not cryptocurrency is a worthy investment has been answered. It seems that over  61% of Americans have invested in cryptocurrency, according to Finder. That is why establishing a crypto business is a savvy financial move. If you've already got one, the next order of business is to grow it accordingly. So what does your crypto business need to grow?
Added Manpower
One of the top reasons small businesses fail is because of overexpansion, according to the Small Business Administration. So while you're looking to grow your business, make sure it is within suitable means. If your crypto business is looking to take on more clients, it needs more people. Whether you need more programmers, traders, marketing staff, etc. you need to make sure you don't go overboard. The last thing your business needs is being overburdened with additional employees that it cannot afford. So it is recommended that you add people with skills critical to your operational growth.
Suitable Insurance
If your business has a certain number of employees, it will be subject under the Workers Compensation Law that all states passed in 1950. Having workers comp insurance protects your business if an employee becomes injured or ill at work. That type of insurance also covers loss…
Sologenic Lists 30 Securities Exchanges For Stocks Tokenization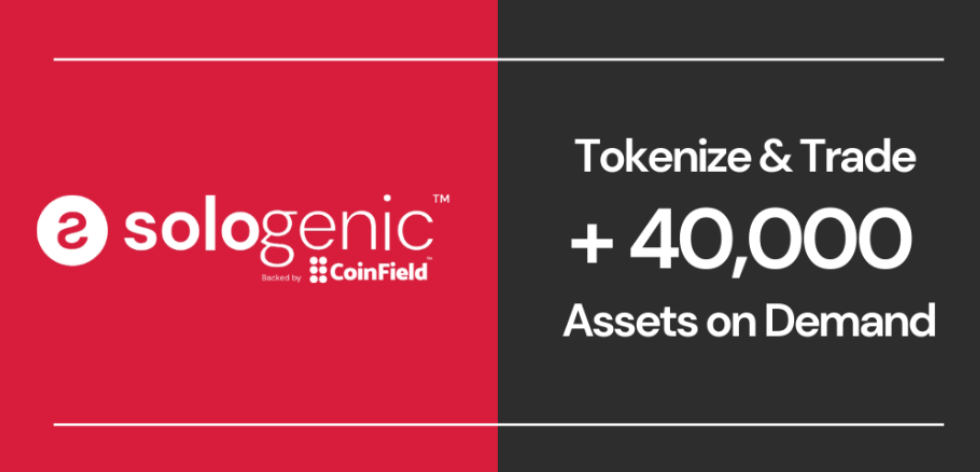 European crypto exchange CoinField is getting closer to the launch date of its ambitious Sologenic project.  This week it announced all of the stock exchanges that will be "compatible" for tokenized assets trading on the XRP Ledger.  Once live, the Sologenic ecosystem will allow trading of 40,000 stocks, ETFs and commodities. These traditional assets will be turned into stablecoins and backed by real-word assets, per Sologenic. 
Here is the complete and very impressive list of traditional stock exchanges that Sologenic is adding to its platform:
NASDAQ
New York Stock Exchange & NYSE MKT
Toronto Stock Exchange
TSX Venture Exchange
Athens Exchange
BME Spanish Exchanges
Deutsche Borse (XETRA)
Irish Stock Exchange
Johannesburg Stock Exchange
London Stock Exchange & IOB
Milan Stock Exchange
NASDAQ OMX Copenhagen, Helsinki and Stockholm
NYSE Euronext Amsterdam AEX, Brussels, Lisbon and Paris
Oslo Stock Exchange
Prague Stock Exchange
SIX Swiss Exchange
Wiener Borse / Vienna Stock Exchange
Warsaw Stock Exchange
Australian Securities Exchange
Hong Kong Exchanges
HK Stock Connect
Singapore Exchange