The Highly Acclaimed PayDex, an Advanced Blockchain Payment Platform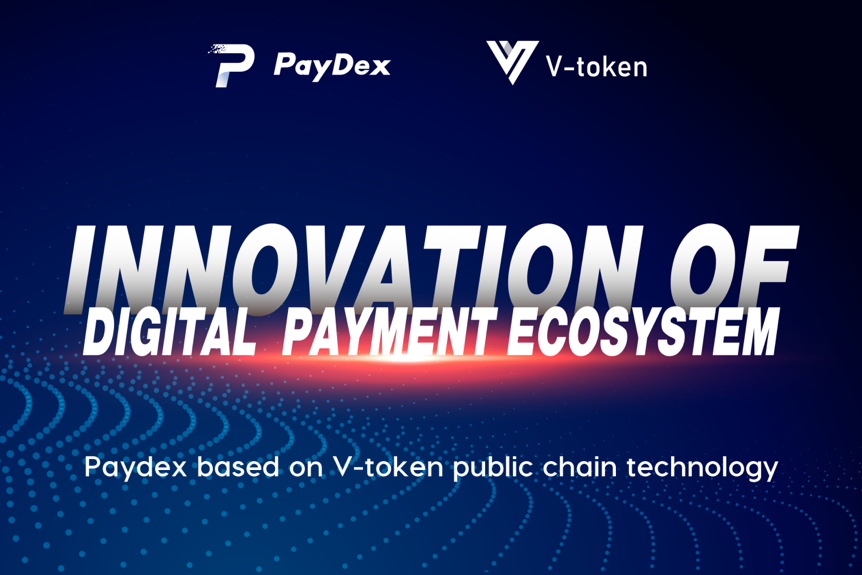 On March 6th, 2019, many celebrities of the blockchain industry were invited to gather together to have a private meeting between a high-end hotel in Cambodia.
There were many people attending this meeting, including Mark Minol, the founder of Paydex (V payment); Yu Lingxiong, the famous entrepreneur tutor, Chandler Guo, the well-known investor, and Yang Linke, the founder of Bitcoin China was also listed.
During the party, when the topic came to "How long does it take for Bitcoin to reach $1 million?", Chandler Guo once again answered this question in the most easy-to-understand language: 'Regardless of other factors, only due to the Bitcoin production was reduced. Starting from the mechanism, it is expected that Bitcoin would reach a million dollar after four times of reducing.
All the guests present here expressed their approval to Chandler Guo's point of view. Paydex's (Vpayment's) founder Mark Minol said that: 'Regarding the future development of Bitcoin, many people will focus on external factors such as macroeconomics and policy environment, but it is easy to overlook one of the most important and core mechanisms of Bitcoin – the underweight mechanism. External factors are endless, uncontrollable and unpredictable, but only by respecting the underlying logic and core design concepts of Bitcoin can we firmly hold Bitcoin and take advantage of the wealth express that is brought by the appreciation in Bitcoin. At the same time, it coincides with his belief in "defending the spirit of decentralization of Bitcoin."
During the party, the guests also had a strong interest in the Paydex (V payment) created by Mark Minol. Mark Mino said that based on the decentralization of the cryptocurrencies pioneered by Bitcoin, and in order to subvert the existing traditional financial approach, he created Paydex (V payment) on account of the Vtoken public chain.
In the traditional financial system, the circulation of money must pass through financial institutions as transfer agents such as banks. Among them, there are problems of low transfer efficiency and high cost. Although the era of "Internet +" has emerged as an alternative to new and developing payment instruments such as Alipay and Paypal, the transfer efficiency under centralization still cannot bring an effective jump, and the reduction of handling fees is negligible.
The "Internet + Blockchain" will completely overturn the existing payment methods. The Vtoken public chain (the basis of PayDex payment) combines Ripple, Stellar and graphene underlying technology. It is a banking-like system with the same trading gateway like Stellar between fiat and the cryptocurrencies. The TPS value (transaction speed) is better than the EOS processing speed and the ultra-low handling fee. Nowadays, many well-known traditional banks have adopted Ripple's underlying transfer technology in the trial of "blockchaining". It seems that the advancement and correctness of Vtoken technology can be imagined. Paydex will provide payment for all cryptocurrencies based on BTC, ETH, VTOKEN, VPC, USDT, VRT, YEC, EOS, LTC and VUST for users and Vtoken families around the world based on the core technology of the public chain. Vtoken will serve as a medium for the exchange of many cryptocurrencies and national currency. More and more people will hold it, and Vtoken will generate great value in circulation.
Most of the current public chain projects are looking for scenes in technology, and Vtokenis a technical implementation and the scene is parallel. PayDex (V payment), as the world's leading cryptocurrencies payment tool, will be used as a starting point for global mobile payment users to create a real-time flexible settlement blockchain payment ecosystem that meets users' needs of payment, and online merchants, shopping, major gaming platform consumption, various blockchain trading media and other application needs. Paydex's goal is to create the world's most credible and efficient decentralized cryptographic payment tool, changing the high traditional mobile payment transaction fee, opaque payment information, default risks and so on, making payment simple and safe, creating a new financial model, and let Vtokengenerate value in circulation!
After listening to the description of Vtoken by Mark Minol, the big shots expressed their affirmations and high evaluations of the advanced nature of Vtoken technology and the concept of Mark Minor. Vtoken is now widely known in Southeast Asia, coupled with its sound development path, solid advancement of the team, Vtoken Ecology and Vtoken's innovative business model will likely to become the leader of the 2019 blockchain circle. Mark Minol added that Vtokenis not the only one in the current public chain project selecting the "blockchain + payment" track, but there are still other competitors competing in this field. Vtoken must adhere to the principle of technology as the core and complete ecological construction as the first, in order to maintain its leading position.
The guests were full of praise for VTOKEN, saying that its disruptive financial innovation has greatly contributed to the blockchain. The combination of technology and scene are self-evident, and guests are very keen to establish strategic partnerships with Vtoken's solid projects to help develop the cryptocurrencies industry in Southeast Asia. At the same time, they will pay close attention to the PayDex (V payment) before the launching in May 2019.
META 1 Coin Trust Announces Commission to Study Global Persecution of Cryptocurrency Projects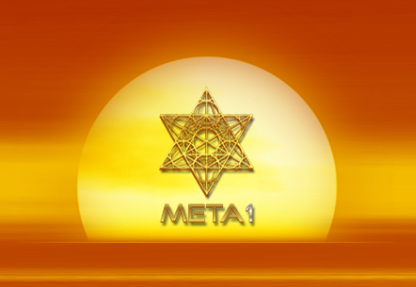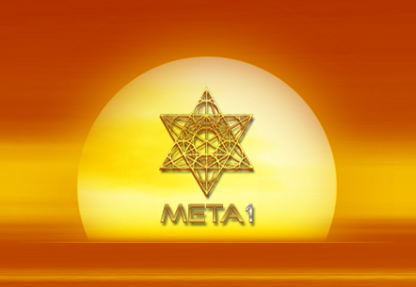 Boca Raton, Florida, 27th October, 2020, // ChainWire //
Collaborating with Other Cryptocurrencies, META 1 Tackles Injustice and Human Rights 
META 1 Coin Trust has announced plans to identify, research and document instances of governmental overreach in cryptocurrency cases globally, as part of its ongoing efforts to advance human rights and individual freedom. 
According to Robert P. Dunlap, Executive Trustee of META 1 Coin Trust, "The malicious attacks on crypto projects globally by overzealous government agencies must be documented and publicized to protect the individual liberties of META 1 Coin holders, as well as issuers and holders of other cryptocurrencies." He added, "The decentralized, non-jurisdictional reality of crypto has left government agencies often unable to fully litigate cases and the general public should not have to continue suffering due to excessive overreach as agencies clamor to save face."
META 1 Coin Trust is led by Robert P. Dunlap and Nicole Bowdler, who are both committed to pushing back against unimpeded global persecution of cryptocurrencies. By calling attention to years of organized efforts by government agencies to specifically target cryptocurrency projects, their hope is that the public will see and demand an end to these unjust violations of individual liberty. 
Specific grievances which motivated this initiative include grave concerns over government agencies' obstruction of individuals' livelihoods, defamation of character, and libelous false accusations which could tarnish the names of individuals for years to come, long after legal actions…
VERTEX EXCHANGE INTRODUCES GLOBAL TRADING PLATFORM TO HELP CRYPTO COMMUNITIES SELL TOKENS AT ALL TIME HIGH PRICES
Hong Kong, October 20, 2020 – Vertex Exchange has announced that its global community-oriented trading platform will be officially launched on October 20, 2020. 
Vertex Exchange aims to be the leading global trading platform that merges all altcoin communities from around the world to form one main crypto community trading with only one native token of its kind – the Vertex Token (VTX). 
Vertex Exchange is built with a mission to merge and unite global altcoin crypto communities and allow users to monetize approved ERC20 tokens by swapping them to VTX at their respective ATH (All Time High) prices, then selling them via a unique trading system that seeks to ensure price stability and liquidity. Since all crypto tokens in various markets have one thing in common, that they are tradable as they have monetary value, the concept of Vertex Exchange was first mooted to allow crypto communities to work together by swapping tokens and performing trades on one unified platform. 
The crypto market is well perceived to be highly volatile. It is not unusual that with every peak price of a crypto token, comes a huge down. To date, many token prices have slumped to a fraction of their peak prices. To help token holders recover their losses, Vertex Exchange's unique trading mechanism will bring about a new breakthrough for all global crypto communities, allowing token owners…
Chainwire Launches Blockchain-Focused Automated Press Release Distribution Service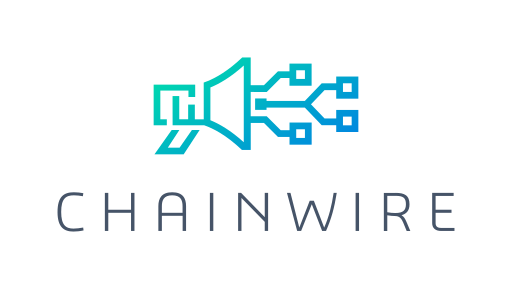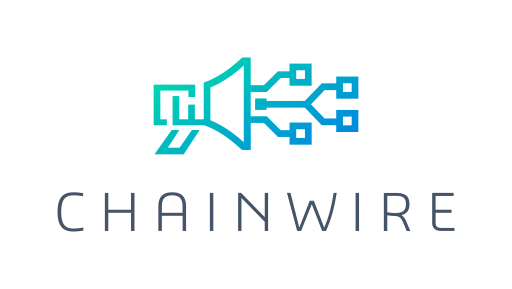 TEL AVIV, Israel, 13th October, 2020, // ChainWire //
MarketAcross, a world leader in blockchain public relations and marketing services, is pleased to announce the launch of Chainwire, an automated press release distribution service which provides guaranteed coverage and in-depth reports. Chainwire will be a one-stop-shop for the distribution of press releases in the cryptocurrency and blockchain sector. The launch marks the first time that advertisers can reach leading publications in the crypto media with the click of a button. 
While most industries have some kind of PR newswire service, the cryptocurrency sector has become a victim of its own rapid pace of growth over recent years. Since the ICO boom of 2017, there has been a proliferation of blockchain and crypto-focused projects, exchanges, investment firms, and marketing agencies, along with niche news and informational content sites. 
However, the infrastructure to connect this complex ecosystem has been slow to come up to speed, meaning that existing newswire services don't reach their target audience. It's estimated that one in five people own cryptocurrencies, so there is currently a significant missed opportunity to reach a massive global readership. 
As a newswire service dedicated to the crypto and blockchain space, Chainwire aims to address this gap. Press releases are distributed to leading publications, offering guaranteed coverage to reach audiences worldwide. The system is integrated with publishers and blogs, enabling accurate reporting via a user-friendly dashboard. It also…