The Bets Are on Blockchain: 1xBit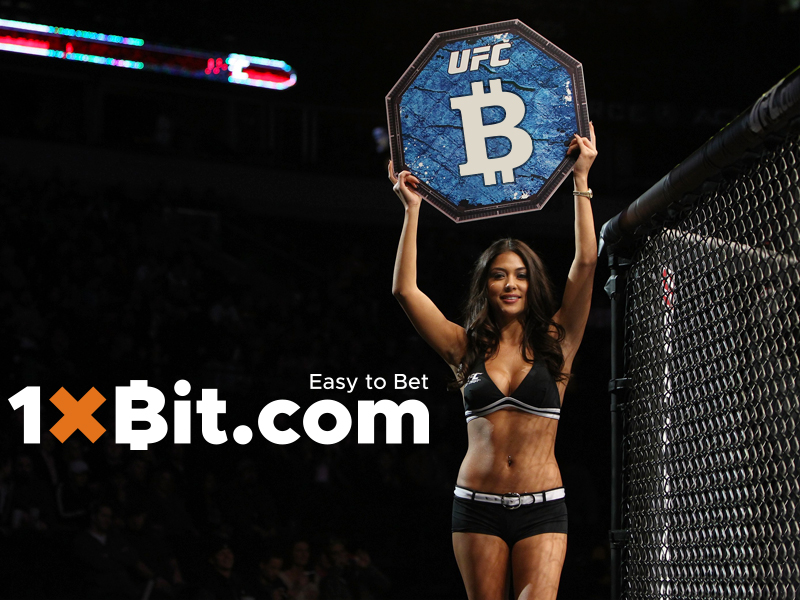 Cryptocurrency has been embraced as a form of payment by various industries and brands. To the joy of crypto enthusiasts that have a knack for wagering, the sports betting scene has also taken a like to digital currencies.
A former fiat sportsbook, 1xBit, converted to Bitcoin payments, instead of just adding the coin to its list of currencies. The platform has the most versed and extensive list of sport and events in the crypto betting market. But this is not a Bitcoin-only bookie, as it's supporting deposits and withdrawals in more than 20 other coins such as Ethereum, Litecoin, and Monero. Each sport features an abundance of betting categories.
In addition to the plethora of sports and betting options, users are also able to live bet on various events. 1xBit features an online casino, virtual games and a lottery, which makes it a versatile platform for any kind of player that wishes to try out his luck or skill by wagering on sports, events, or games.
New UFC Section Now Available on 1xBit
The platform is divided into various betting sections according to the sport of interest, and the latest member to join the family is a section dedicated entirely to UFC. Ultimate Fighting Championship (UFC), a renowned mixed martial arts promoter, has spread even further. This expansion includes TV channels and is reaching entirely new markets in Australia, Asia, Europe, and the UnitedStates. UFC has garnered a great deal of mainstream media coverage for its top fighters and matches. It has attracted the attention of both media and sports fans.
Taking into account this increase, 1xBit created the section to cater to the betting needs of UFC followers.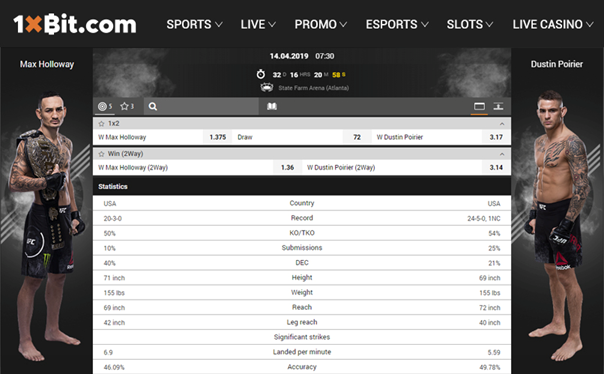 Blockchain Getting Bookies into Shape
Wagering platforms are not always seen as trustworthy or fair by the general community. This is because, in several instances, they have been proven to be unfair and greedy to the point of manipulating the players through fake odds and stats to intentionally make them lose.
Bookies that use distributed ledger technology through the implementation of cryptos can provide a solution to the issues of unfairness and deceit.  Crypto transactions are always recorded on their respective chains, and all the stored data remains there forever, without the possibility of ever being modified or deleted.
Slow transactions can also be remedied by incorporating DLT, as cryptocurrencies midway third parties for financial settling are not in the equation.
The sign-up process with traditional bookies is long, tedious and involves revealing personal information. But registering for an account on 1xBit is the complete opposite. In order to create an account on the platform, the user just has to provide an email address and select the preferred currency account. The are no personal details, no long forms or complicated verification times. Just one click and a password and the user ID will be generated and sent to his/her email.
By enabling the two-factor authentication feature for their account, users do not have to worry about security breaches.
Blockchain can bring a great number of advantages and improvements to a number of problems which are currently in the betting industry.
Crypto Advertising in Sports
Crypto projects first started to branch out by partnering with brands and companies that were somehow close to the technological sector. But why remain confined to only one audience? The world of sports welcomed digital coins and their adoption movement.
Last year, the Litecoin Foundation paired with Ultimate Fighting Championship (UFC) in order to increase the coin's market visibility. This partnership made Litecoin the first cryptocurrency to be included in a UFCfighting ring. Litecoin's contribution to the UFC scene for this year involved sponsoring Ben Askren, a UFC 235 fighter.
1xBit covered in its blog post a similar case on this topic which took place on February 23rd. The Stratis blockchain project offered to sponsor boxer James DeGale in his match for the Super-Middleweight award. Stratis (STRAT) is a platform which is specialized in offering services needed to create and deploy decentralized apps (dApps) for private blockchains.
The blog features a news section for those interested in the latest happenings in blockchain and sports, as well as guides that offer help for various setups or bets.
UFC fans which are also crypto enthusiasts can access the 1xBit site to find out more or to place a bet on their number one contender.
BitStarz Player Smashes Record – Wins $2.4 Million on Azarbah Wishes!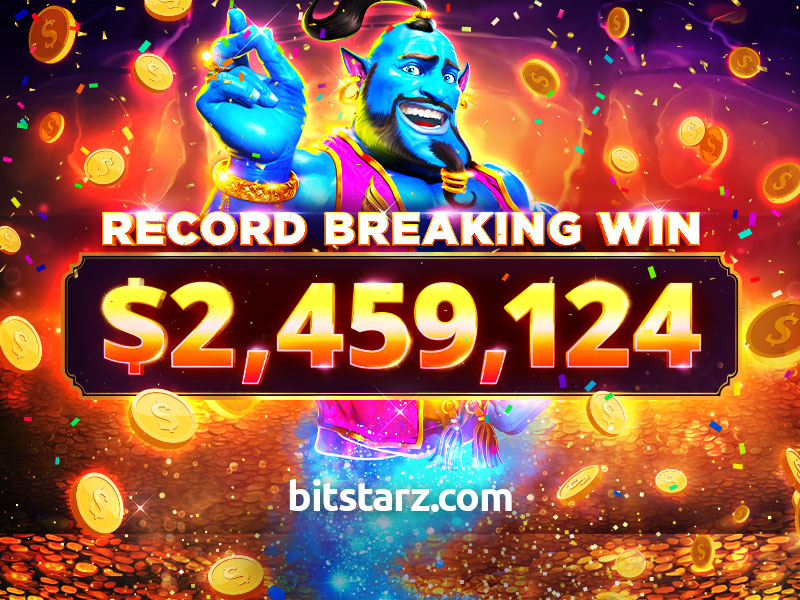 BitStarz is the true home of big wins, but we're sure you know that already. Records are being smashed every month, with the latest big winner blowing away all previous record payouts that have ever come before at the world's leading Bitcoin casino. Scooping an epic $2,459,124 from a single spin on Azrabah Wishes, BitStarz is breaking new ground with the biggest wins around!
From Wishes to Riches
In the past week, Azrabah Wishes has been dishing out huge stacks of cash, with one winner making headlines for all the right reasons. Hot on the heels of collecting a mouthwatering €752,450 from a single spin, the same player then went many times better, this time making the most of the 15,000x max payout to land over $2.4 million. This jaw-dropping win shows that with Azrabah Wishes, your dreams really do come true!
Massive Wins from a Massive Game
Azrabah Wishes is an epic game, jam-packed full of excitement on every spin and thanks to the enormous 15,000x multiplier, the wins don't get much bigger. With heaps of free spins on offer to help you achieve these life-changing wins, it comes as no surprise that we've seen two big wins in the space of two weeks, although we don't often see it with the same player!
The BitStarz Millionaire Club
The BitStarz Millionaire club is one of the…
The Bitcoin Revolution: Everything You Need To Know To Take Profits

Bitcoin is soaring high in the cryptomarket once again, and experts are expecting a return of the bullish trend of 2017. The current Bitcoin price is $7,615 as of 23 May 6:56 AM UTC. This significant jump comes just six months after the Bitcoin price plummeted to a low of $3150 in December 2018. Since then, Bitcoin has experienced steady growth and gain in the market. However, in the last 30 days, the Bitcoin price peaked to $8,320.82, its highest price ever. This phenomenal jump occurred in a span of only 10 days breaking the Bitcoin record so far of significant gains made in short time frames. This positive growth has led to experts forecasting the Bitcoin price to hit the $20,000 mark by the end of this year.
Since entering the market almost 11 years ago, Bitcoin is still at the top of the global cryptocurrencies list. The current circulating supply of Bitcoin is at unbelievable 17,708,875 BTC. The market trend of the Bitcoin price has remained positive even when the currency did not maintain an uptrend. Cryptocurrency researchers believe that Bitcoin has the potential to grow up to a high of USD 50,000 within the next two years.

How to Profit from Bitcoin…
Three of the Best Crypto-Friendly Currency Accounts for 2019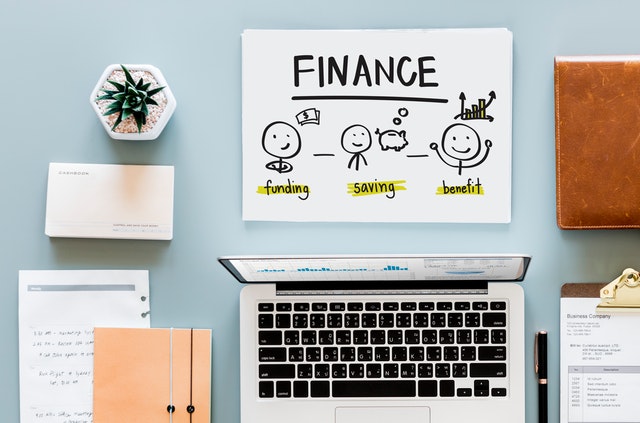 The advent of blockchain and cryptocurrency has seen several industries disrupted like never before, including finance.
Notoriously resistant to change on any real scale, finance has always been seen as a tough industry to bring new ideas into, but blockchain has changed the game in many respects.
Today we're seeing an influx of agile digital challengers to the established names that have dominated banking for so long.
Recently a report was published by consultancy company A.T. Kearney that claims "Not all banks will survive the tide of change as customers increasingly favor digital banks and innovative products and services.
"Branch closures are a short-term fix to steady the books, but it is not enough – traditional institutions need to consider strategic transformation to improve cost and top line and also offer more innovative products and services."
In short, the world of banking is changing, and the following three startups are among the best crypto-friendly banking options for 2019.
Offering customers a VISA card available in three different currencies, Wirex has quickly established itself as one of the most recognized names in crypto finance.
Billed as "crypto and traditional currency accounts that put the power in your hands," Wirex allows customers to take charge of their entire banking needs from one simple to use platform.
You can fund your account using a credit/debit card, bank transfer,…