Tron (TRX): A New Investing Opportunity on the Rise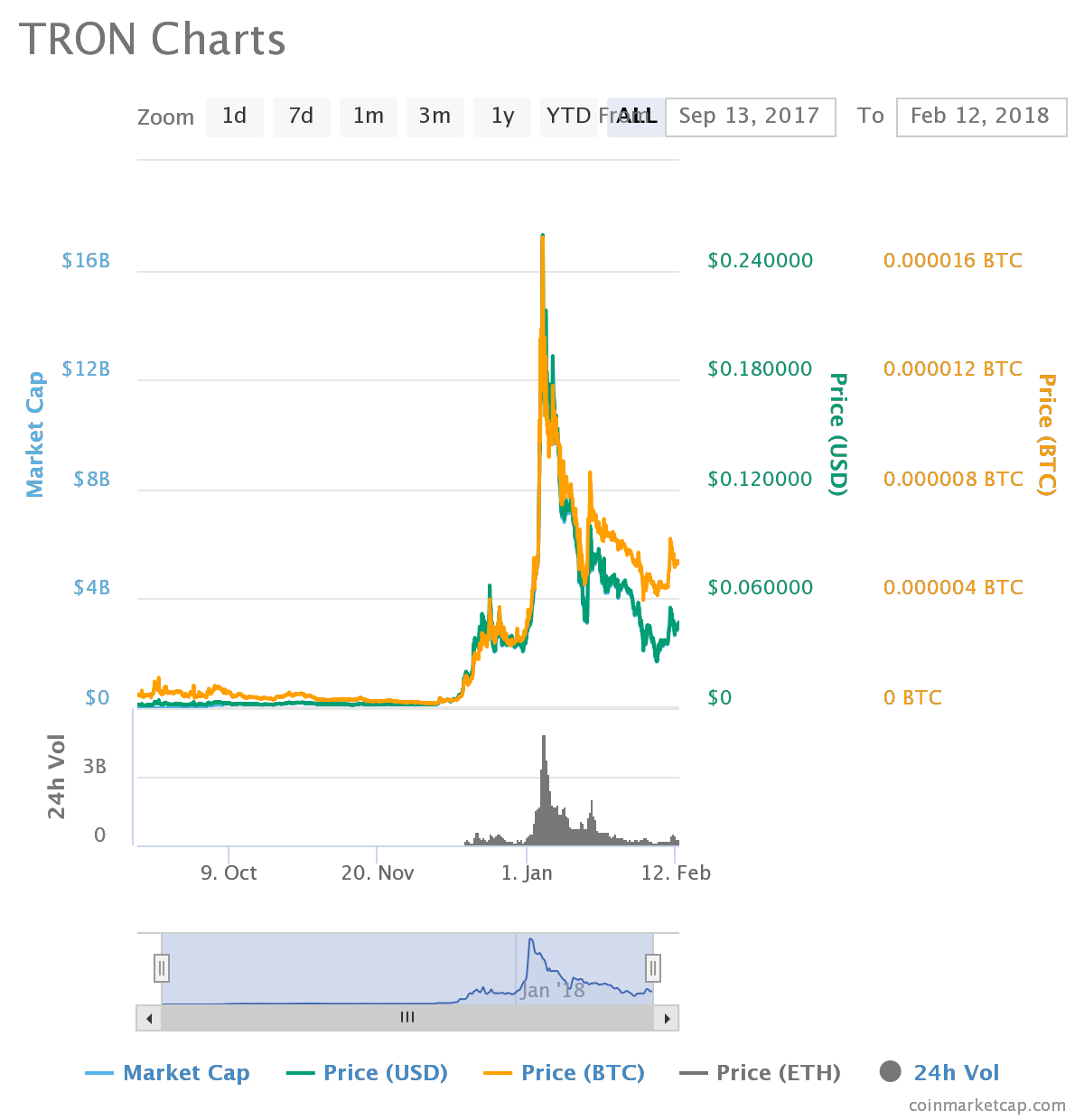 Tron is going lower and lower with its price, experiencing an occasional increase now and then. However, instead of having investors and holders turning against TRX and focusing on another coin, Tron is getting more and more interesting for investors. This is the case because most investors are realizing that "buying when low" isn't just a saying – it is the first commandment in the Bible of trading with cryptocurrencies. Here is why you shouldn't give up Tron just yet.
Do we remember what Tron is?
Although TRX price is dropping, the interest of investors is increasing. This case is potentially promising an increase or two in the following weeks, so let's bring to mind what Tron is all about.
Launched and developed by Justin Sun and his team of developers and programmers, Tron has been around since September 2017, which still makes it a "young" cryptocurrency. So, it's no wonder this currency is taking baby steps towards becoming a big coin, which is the initial idea behind every coin – get more attention, get more investors and get more on price against the dollar, ETH and BTC.
TRX is a coin set on a completely decentralized platform we call TRON, as named by Justin Sun, one of the most influential people in the world of crypto values. With this coin, you can make fast transactions that are completely secure, safe and encrypted in favor of all TRON members. The main idea behind TRX is to promote and support the entertainment industry, being worth 1 trillion dollars at the moment of this writing. So, you may say that Justin Sun made a valuable choice with going for promoting the entertainment industry. The platform was created to enable all members, users, holders, and investors to upload and download different types of media, mostly within the entertainment industry, without the third parties like Google Play Store and similar "middleman" parties.
TRON, as a blockchain platform with unquestionable decentralization of the entire system, is made to help people to access easily, download, upload, use and purchase different content without overpaying or working in favor of small groups that make a profit. The community is said to be made as a non-profit ecosystem that doesn't exist for the purpose of bringing profit to any parties involved.
How Can You Benefit from Tron?
Although this digital coin has suffered from massive decreases in the past week, potential investors still have many things to look forward to. Based on the way Justin Sun is leading his projects, Tron is everything but doomed, so even though its price dizzily is going down, Tron is still keeping up with the competition.
Till recently, Tron even managed to climb on the top 10 global coin ranking list, from where it was soon moved from place number 9 to 11th spot on the list. This case occurred somewhere around the initial first major decrease in Tron's price against the dollar. At this very moment, TRX is holding spot number 15 on the global coin ranking list with the price of 0.03$ per one unit, which is the result of all the decreases that occurred during the last couple of days.
Many people think that having Tron's price decreased is a bad thing, but what many investors are probably missing down the road is the fact that this is the best time possible to buy as much TRX coins as possible and wait for the price to jump up.
Given the fact that Justin Sun has given his best on having TRON created as a fully functional and completely decentralized platform with TRX as its main token of value, really gives hope that Tron is soon the become a huge deal on the crypto market.
You can benefit greatly from this downfall in price as nothing changed with TRON – this digital network is still working in favor of having fast transactions and creating new opportunities within the entertainment industry. That means that Tron might be the most promising coin currently available on the market. How come?
Well, if you give it a thought, you will realize that TRON decentralized ecosystem along with TRX as its digital token, represents a functional blockchain based environment, just like Ethereum or NEO. But, instead of having to invest over 1500$ for purchasing one NEO token and a single ETH, you can buy a flattering number of TRX tokens and get the same functionality for a way lower price.
Afterwards, the only thing left to do would be waiting for Tron's price to jump up. Just remember that time when Bitcoin, LiteCoin, Ethereum and other "successful" crypto tokens that are now worth thousands of dollars per unit, were worth less than a dollar per one coin.
You might have missed that opportunity, but luckily Tron stands for a great opportunity on the rise.
We will be updating our subscribers as soon as we know more. For the latest updates on TRX, sign up below!
Disclaimer: This article should not be taken as, and is not intended to provide, investment advice. Global Coin Report and/or its affiliates, employees, writers, and subcontractors are cryptocurrency investors and from time to time may or may not have holdings in some of the coins or tokens they cover. Please conduct your own thorough research before investing in any cryptocurrency.
Image courtesy of coinmarketcap.com
3 Coins with the Largest Potential in 2019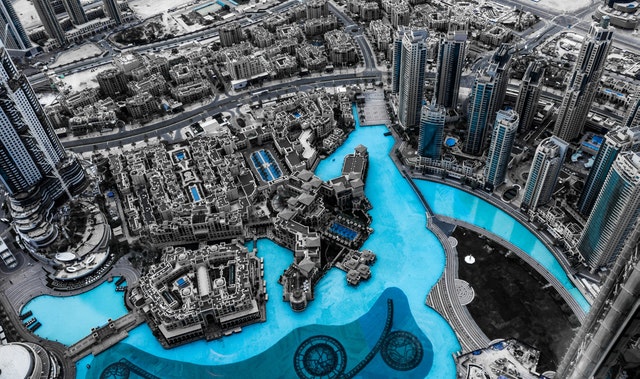 2018 has been a pretty bad year for digital coins, and after the initial market crash that occurred a year ago, everyone was expecting a bull run that will fix things. Obviously, it never arrived, and instead of that, all that crypto market experienced was an entire bearish year and another crash in mid-November.
Now, however, it is a brand new year, and attempts to shake off the bears' grip can be seen even in these first two weeks. The market is still struggling and mostly losing value, rather than gaining, with most coins being in trouble once more. Still, a lot can happen in a year, and most investors remain optimistic regarding 2019. Here are some of the coins that are believed to have tremendous potential, and to be the hope of this year.
Bitcoin (BTC)
Of course, Bitcoin comes first. This is the first cryptocurrency which is still dominating the market, with no other coin being even close to its market cap or price. BTC is the coin that has reached the most prominent heights, and it also lost the most in the previous year. However, there is still hope, as there are several projects and events scheduled for this year that might turn things around for the number one coin.
One thing that is expected is the approval of Bitcoin ETFs…
Do or Die: 3 Crypto Projects that Really Need to Deliver Soon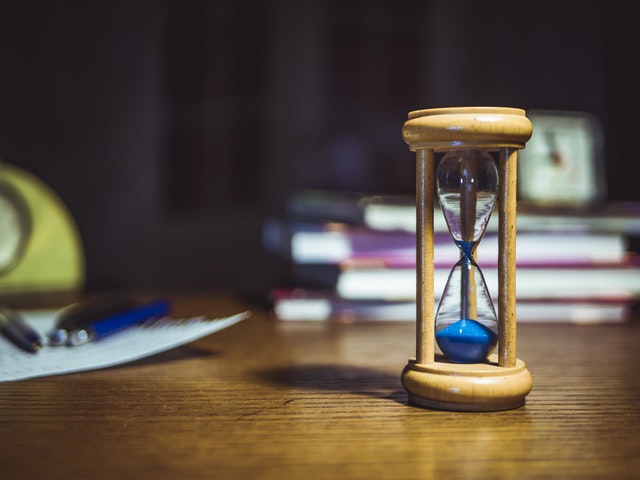 Crypto projects have gone through several crucial periods of development, and while it is fascinating to watch their progress to maturity, a lot of investors are becoming impatient. During the first few years, they were barely known, only talked about in specific groups, among those developers and investors who had the luck to find out about them in the early days.
The next several years, altcoins started appearing, and the voice of cryptocurrency slowly started to spread. Then, there was a period of hype, when crypto exploded, and the entire world finally learned about this new technology that promised to change the world. Naturally, the overhype led to a market crash and price correction that we experienced last year, but the impact was made, and the world is still talking about them on a daily basis.
However, now is the time for cryptos to deliver on their promise, grow up, and start showing results. There are high expectations for many projects, but for various reasons, they have yet to deliver, and many are hoping that 2019 will be the year when they finally do it. Let's see which 3 crypto projects really need to show results, and soon.
1) Ethereum (ETH)
Are you surprised to see Ethereum at the first spot? The project has been a top cryptocurrency for years, why would it be in danger now?…
3 Cryptos To Blow Up In The Next Bull Run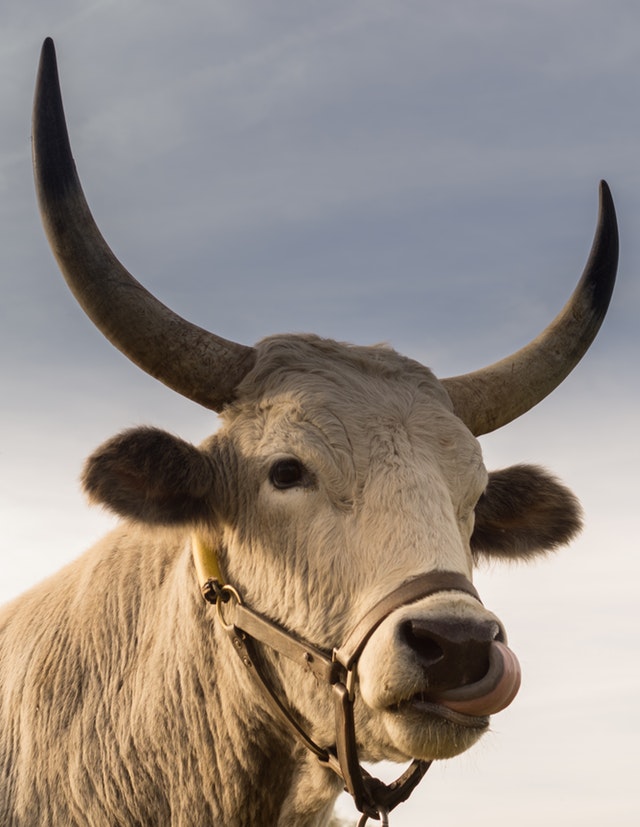 It has been an entire year since the last real bull run in cryptos and most traders and investors are ready to experience the excitement of their favorite coins blowing up once again. Ever since January 2018, all that the crypto market was experiencing were price drops, with minor attempts at recovery, which would only lead to another decline in prices.
However, there are several reasons to believe that this situation might change in 2019. Naturally, many are hoping to see it happen sooner, rather than later. One such reason is the natural progress of the crypto market. According to analysts, the market moves in cycles, which include bearish and bullish behavior alike. With the last bearish trend taking up the entire year of 2018, it is now time for the more positive development to take place.
Another reason includes large projects that have a goal to deal with problems that the crypto market has been facing, such as high volatility, scalability, and alike. If developers were to find solutions to problems like these or at least provide a better alternative to the current situation, this could encourage investors to become even more active within the crypto space, which can lead to a lot of positive development.
Finally, there are projects that aim to bring institutional investors to the crypto market, by solving issues that institutions are most…