What Is 3DT And Why Are Crypto Investors Interested In It?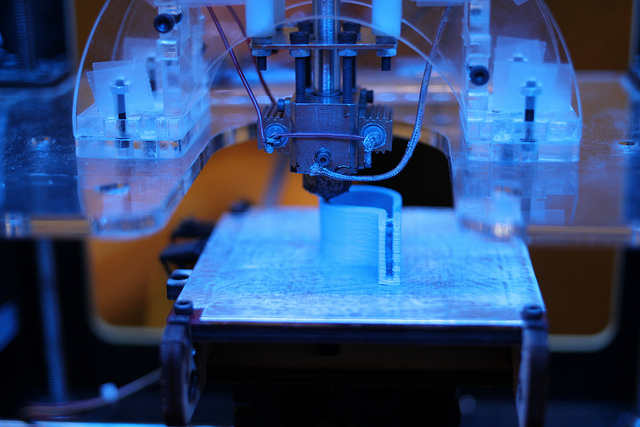 3D-Token (3DT) is a unique project that combines the use of blockchain technology, 3D printing, and just-in-time manufacturing (JIT), a methodology that streamlines the production process.
3DT is backed by a real business that has been live since 2009. Politronica Srl, through its research division, decided that it was opportune to enter the 3D digital just-in-time manufacturing space. The Italian company, which started at the University "Politecnico di Torino," has managed to register three patents and obtain four international R&D awards. Politronica redirected its business after being acquired by London-based Etroninvest Limited back in 2017. Now the company operates a network of about 100 3D printers and plans to reach 3,000 units by 2019, with a production capacity of up to 300 tons of processed bioplastics. By that time, Politronica hopes to grow to 1,000 network members and reach 22 million hours of "Network Robots' Workforce" per year.
The 3D-Token (3DT) project has been created to be an integral part of the blockchain-based network that would comprise thousands of 3D printers. The blockchain technology combined with the JIT methodology will cut production costs for small and medium-sized businesses and will support JIT-oriented projects.
Also, the 3DT project is the core of a new marketplace where clients can exchange their 3DT tokens for digital models to be applied in their innovative projects. 3DTs will trade inside the network at a price of $0.40.
A few details about the 3DT ICO
3D-Token launched its ICO on January 1, 2018, and the event will keep live until Sunday, February 11. At the time of writing, the token sale is going through its Step 3, which is the final stage.
The ICO Step 1 ended on January 14, and investors could benefit from a 40% bonus. The Step 2 ended on January 28 and came with a 30% bonus. Now, here is the good news for you – the current step initially presumed a 25% bonus, but today investors can claim a 50% bonus if they join the project before Ethereum quotation gets back to $1,350. As of today, Ethereum price keeps fluctuating way below $1,000, at around $793, so investors can enjoy the generous bonus and buy the tokens at half-price right now.
To participate in the ICO, you have to consider an essential condition: do not buy 3DT tokens by sending your ETH directly from an online crypto exchange. Instead, you should use ERC20 compatible wallets. Think about one of the following:
MyEtherWallet – web-based;
Mist;
MetaMask – available on Firefox and Chrome browsers;
Parity;
imToken – available for iOS and Android operating systems.
Accordingly, you should avoid using crypto wallets provided by exchanges like Coinbase, Kraken, Bitstamp, and so on. If you keep Ethereum on some of these exchanges, just move the needed funds to one of the accepted wallets, and you're free to take part in the 3DT ICO.
Before the ICO event, 3DT had a presale of its tokens, which started on December 18, 2017. About $1 million was raised during that period. One of the key presale investors was Etherical.io.
What happens when you buy 3DT tokens?
If you participate in the ICO, you buy some of the 150 million 3DT tokens available for sale. The total number of issued 3DTs is 200 million, a quarter of which is distributed to fund the marketing campaign, token holders rewards, and the team, which will keep the tokens frozen for about two years.
So, what can you do with the acquired tokens? Well, you have more options:
You can wait for the end of the ICO and trade your 3DTs on several crypto exchanges where it will get listed. The project has a unique story. Given its strong fundamentals, it might be a success. We may see 3DT price grow soon after getting listed.
You can hold your tokens and receive a share of the network's profits as the project grows.
If you buy 3DTs during the ICO, you get them at a discount price, and you can sell them back to the network at $0.40 per token.
The project has serious In the future, it might go public by conducting an IPO and get listed on a stock exchange. If that happens, you can sell your tokens to claim company shares.
As you can see, there are some significant personal benefits that you can focus on. Besides your own gains, buying 3DT tokens means to contribute to the project.
The proceeds from the ICO event are planned to be allocated as follows:
15% will be allocated to create the infrastructure and the network;
15% to the implementation of the online platforms;
10% to the marketing campaign;
18% to research & development;
20% to overhead costs;
15% to a general provision;
Besides, 7% of the 3DT sale proceeds will be allocated to Forex fees, ICO developments, and consulting fees.
So it's a win-win situation for both the project and the investor. You can watch the ICO live here.
You can also scroll through the whitepaper here.
Disclaimer: This article should not be taken as, and is not intended to provide, investment advice. Please conduct your own thorough research before investing in any cryptocurrency.
Image courtesy of Aigars Mahinovs via Flickr
Elon Musk hits the world of cryptocurrency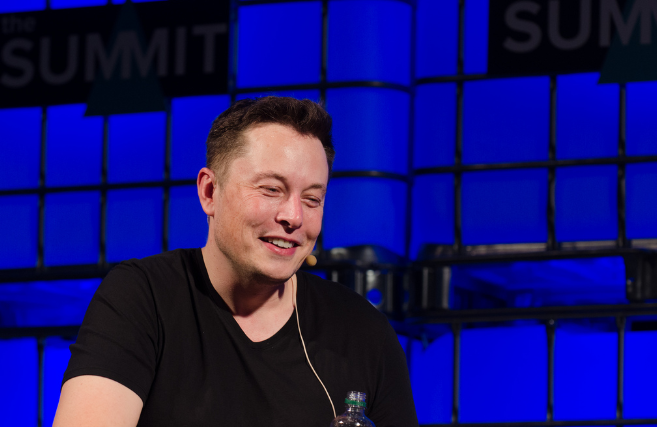 Yesterday, the world woke up to the shocking news that Elon Musk has made a conscious decision to enter into the cryptocurrency world with his startup organization, The Boring Company that now accepts Bitcoin, Bitcoin Cash, Ethereum, and Litecoin.
The Boring Company Brief History
Sometime back in mid-2016, Elon Musk revealed his intentions of taking his latest business idea underground. The young serial entrepreneur who also happens to be the CEO of SpaceX and Tesla revealed his plans in April 2016 for the Boring Company, a business venture that focuses on exploring ways to cut tunneling costs with the intention to alleviate traffic overcrowding on roadways and freeways.
The Boring company was founded in 2016 and is guided by the mission to work tirelessly to eradicate traffic jams by constructing a web of underground tunnels that are meant to facilitate a new way to move from one location to another quickly. With the construction of its first test tunnel in LA, Elon decided to trade a line of unique products that include hats and the now well-known Not-A-Flamethrower, a line of businesses to promote the project.
You can now buy the company's unfamiliar fire-related products using the four leading virtual currencies in the market, in addition to the traditional modes of payment. The Boring Company also selected Coinbase Commerce to be their payment processor for their virtual currencies transactions.
At the time of writing, the flamethrower is exchanging at…
Ripple's David Schwartz: 'The XRP ledger is decentralized'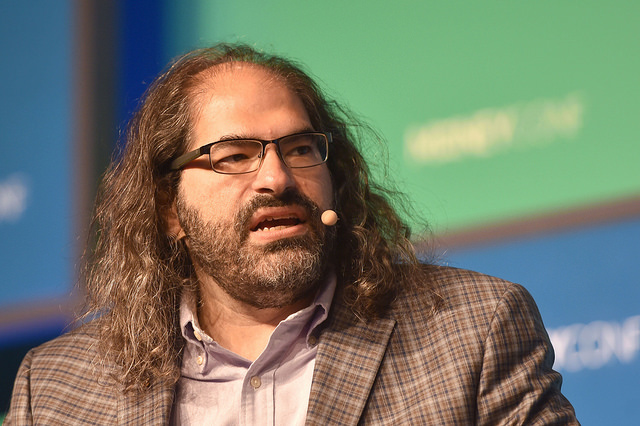 Ripple is a controversial project in the crypto verse. It's designed to make banks more efficient and profitable when it comes to settling international payments, which is opposite to the whole crypto-coin idea: to get rid of all fiat currencies and the world's financial system.
But Ripple is successful in this regard anyway. They are bringing in more partners every week, and the XRP token is about to take over Ethereum as the world's second-biggest in market capitalization.
Despite all that success, Ripple remains controversial (some observers would say unpopular) among crypto enthusiasts. Why? Because this is a coin that was pre-mined in full before it came live. Naturally, the owners of the coins are the people who did the mining, which, in this case, is none other than Ripple Labs.
Ripple owns more than half of the world's supply of XRP (their native token). They have gone out of their way to ensure everybody that they are not going to try to control the coin's supply to manipulate prices.
Ripple placed most of its tokens in an Escrow smart contract that drops a billion coins into the market every month. This ensures that supply can't possibly be short. At the same time, they've kept recruiting new partners that will use XRP to settle international payments so that demand is also relevant.
But this is the cryptosphere so; a central question is still this: if Ripple owns so much…
Tron (TRX) sees the biggest spike in daily transactions on its network, 600k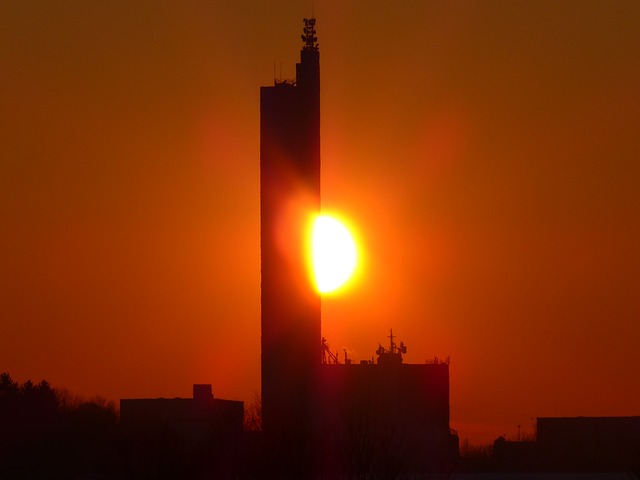 A couple of days ago, Justin Sun, highlighted the strides Tron has achieved so far. Sun said that the accounts on Tron's network (Mainnet account) has surpassed 500,000 and it is still growing by the day. He also emphasized that Tron's Mainnet is just 4-months old and it still has achieved much. Sun said:
"As of October 17th, 19:00(SGT), #TRON mainnet accounts surpassed 500K, the growth speed remains 100K per month since TRON mainnet was launched less than four months. Go #TRON. #TRX $TRX"
Another latest (and a positive one) news on Tron's network is that, on its mainnet, it recorded the highest number of transaction in just one day – about 600,000. According to a tweet by TRXPLORER.io,
"Yesterday, we had the highest spike of transaction on Tron network with almost 600k transaction in a day! 77% of those transactions were Smart Contracts that were triggered!"
So, Tron's single-day transaction has surpassed that of Ethereum – more than 50%. It is important to know that Tron, as a digital currency, is doing very well in terms of decentralization – than its counterparts: Bitcoin and Ethereum. Tron has shown that it is much better than Ethereum, being that it has a strong extensibility, is very scalable, and has no transaction fee.
Tron Officially Partners With Baidu
Lately, there has been exciting news around Tron and this is clearly due to its partnerships with giant companies…