What Is 3DT And Why Are Crypto Investors Interested In It?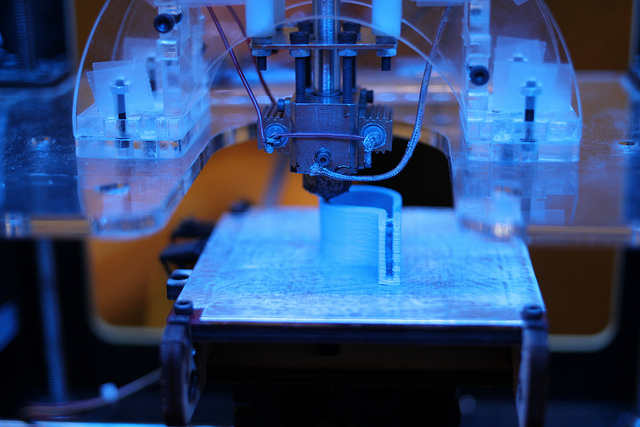 3D-Token (3DT) is a unique project that combines the use of blockchain technology, 3D printing, and just-in-time manufacturing (JIT), a methodology that streamlines the production process.
3DT is backed by a real business that has been live since 2009. Politronica Srl, through its research division, decided that it was opportune to enter the 3D digital just-in-time manufacturing space. The Italian company, which started at the University "Politecnico di Torino," has managed to register three patents and obtain four international R&D awards. Politronica redirected its business after being acquired by London-based Etroninvest Limited back in 2017. Now the company operates a network of about 100 3D printers and plans to reach 3,000 units by 2019, with a production capacity of up to 300 tons of processed bioplastics. By that time, Politronica hopes to grow to 1,000 network members and reach 22 million hours of "Network Robots' Workforce" per year.
The 3D-Token (3DT) project has been created to be an integral part of the blockchain-based network that would comprise thousands of 3D printers. The blockchain technology combined with the JIT methodology will cut production costs for small and medium-sized businesses and will support JIT-oriented projects.
Also, the 3DT project is the core of a new marketplace where clients can exchange their 3DT tokens for digital models to be applied in their innovative projects. 3DTs will trade inside the network at a price of $0.40.
A few details about the 3DT ICO
3D-Token launched its ICO on January 1, 2018, and the event will keep live until Sunday, February 11. At the time of writing, the token sale is going through its Step 3, which is the final stage.
The ICO Step 1 ended on January 14, and investors could benefit from a 40% bonus. The Step 2 ended on January 28 and came with a 30% bonus. Now, here is the good news for you – the current step initially presumed a 25% bonus, but today investors can claim a 50% bonus if they join the project before Ethereum quotation gets back to $1,350. As of today, Ethereum price keeps fluctuating way below $1,000, at around $793, so investors can enjoy the generous bonus and buy the tokens at half-price right now.
To participate in the ICO, you have to consider an essential condition: do not buy 3DT tokens by sending your ETH directly from an online crypto exchange. Instead, you should use ERC20 compatible wallets. Think about one of the following:
MyEtherWallet – web-based;
Mist;
MetaMask – available on Firefox and Chrome browsers;
Parity;
imToken – available for iOS and Android operating systems.
Accordingly, you should avoid using crypto wallets provided by exchanges like Coinbase, Kraken, Bitstamp, and so on. If you keep Ethereum on some of these exchanges, just move the needed funds to one of the accepted wallets, and you're free to take part in the 3DT ICO.
Before the ICO event, 3DT had a presale of its tokens, which started on December 18, 2017. About $1 million was raised during that period. One of the key presale investors was Etherical.io.
What happens when you buy 3DT tokens?
If you participate in the ICO, you buy some of the 150 million 3DT tokens available for sale. The total number of issued 3DTs is 200 million, a quarter of which is distributed to fund the marketing campaign, token holders rewards, and the team, which will keep the tokens frozen for about two years.
So, what can you do with the acquired tokens? Well, you have more options:
You can wait for the end of the ICO and trade your 3DTs on several crypto exchanges where it will get listed. The project has a unique story. Given its strong fundamentals, it might be a success. We may see 3DT price grow soon after getting listed.
You can hold your tokens and receive a share of the network's profits as the project grows.
If you buy 3DTs during the ICO, you get them at a discount price, and you can sell them back to the network at $0.40 per token.
The project has serious In the future, it might go public by conducting an IPO and get listed on a stock exchange. If that happens, you can sell your tokens to claim company shares.
As you can see, there are some significant personal benefits that you can focus on. Besides your own gains, buying 3DT tokens means to contribute to the project.
The proceeds from the ICO event are planned to be allocated as follows:
15% will be allocated to create the infrastructure and the network;
15% to the implementation of the online platforms;
10% to the marketing campaign;
18% to research & development;
20% to overhead costs;
15% to a general provision;
Besides, 7% of the 3DT sale proceeds will be allocated to Forex fees, ICO developments, and consulting fees.
So it's a win-win situation for both the project and the investor. You can watch the ICO live here.
You can also scroll through the whitepaper here.
Disclaimer: This article should not be taken as, and is not intended to provide, investment advice. Please conduct your own thorough research before investing in any cryptocurrency.
Image courtesy of Aigars Mahinovs via Flickr
3 Coins with the Largest Potential in 2019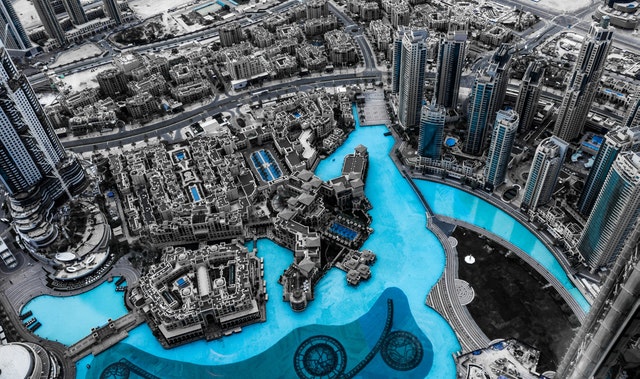 2018 has been a pretty bad year for digital coins, and after the initial market crash that occurred a year ago, everyone was expecting a bull run that will fix things. Obviously, it never arrived, and instead of that, all that crypto market experienced was an entire bearish year and another crash in mid-November.
Now, however, it is a brand new year, and attempts to shake off the bears' grip can be seen even in these first two weeks. The market is still struggling and mostly losing value, rather than gaining, with most coins being in trouble once more. Still, a lot can happen in a year, and most investors remain optimistic regarding 2019. Here are some of the coins that are believed to have tremendous potential, and to be the hope of this year.
Bitcoin (BTC)
Of course, Bitcoin comes first. This is the first cryptocurrency which is still dominating the market, with no other coin being even close to its market cap or price. BTC is the coin that has reached the most prominent heights, and it also lost the most in the previous year. However, there is still hope, as there are several projects and events scheduled for this year that might turn things around for the number one coin.
One thing that is expected is the approval of Bitcoin ETFs…
Do or Die: 3 Crypto Projects that Really Need to Deliver Soon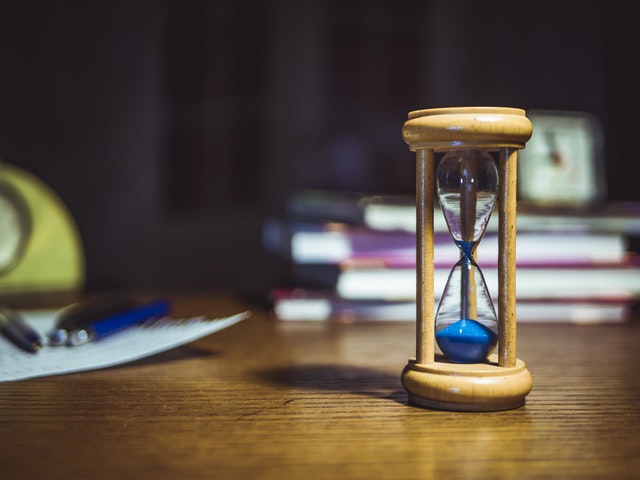 Crypto projects have gone through several crucial periods of development, and while it is fascinating to watch their progress to maturity, a lot of investors are becoming impatient. During the first few years, they were barely known, only talked about in specific groups, among those developers and investors who had the luck to find out about them in the early days.
The next several years, altcoins started appearing, and the voice of cryptocurrency slowly started to spread. Then, there was a period of hype, when crypto exploded, and the entire world finally learned about this new technology that promised to change the world. Naturally, the overhype led to a market crash and price correction that we experienced last year, but the impact was made, and the world is still talking about them on a daily basis.
However, now is the time for cryptos to deliver on their promise, grow up, and start showing results. There are high expectations for many projects, but for various reasons, they have yet to deliver, and many are hoping that 2019 will be the year when they finally do it. Let's see which 3 crypto projects really need to show results, and soon.
1) Ethereum (ETH)
Are you surprised to see Ethereum at the first spot? The project has been a top cryptocurrency for years, why would it be in danger now?…
3 Cryptos To Blow Up In The Next Bull Run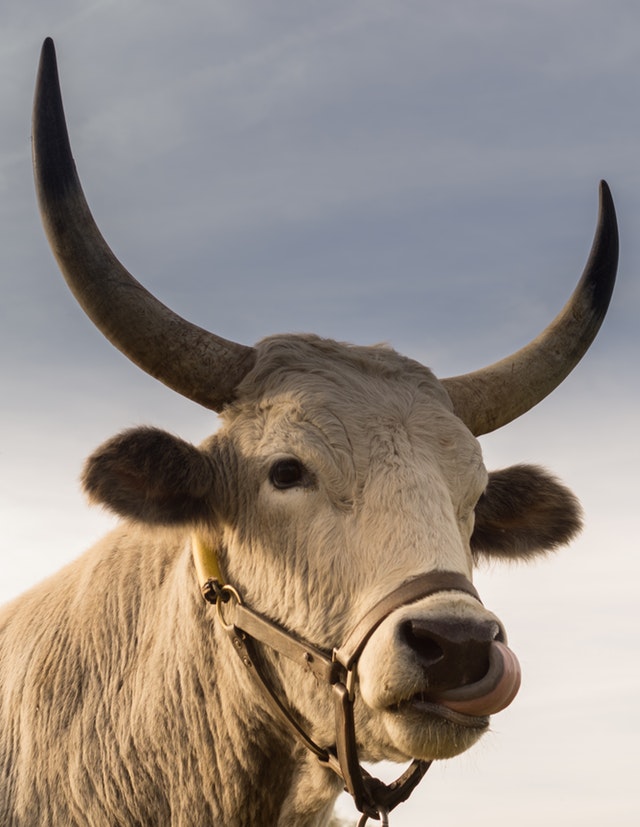 It has been an entire year since the last real bull run in cryptos and most traders and investors are ready to experience the excitement of their favorite coins blowing up once again. Ever since January 2018, all that the crypto market was experiencing were price drops, with minor attempts at recovery, which would only lead to another decline in prices.
However, there are several reasons to believe that this situation might change in 2019. Naturally, many are hoping to see it happen sooner, rather than later. One such reason is the natural progress of the crypto market. According to analysts, the market moves in cycles, which include bearish and bullish behavior alike. With the last bearish trend taking up the entire year of 2018, it is now time for the more positive development to take place.
Another reason includes large projects that have a goal to deal with problems that the crypto market has been facing, such as high volatility, scalability, and alike. If developers were to find solutions to problems like these or at least provide a better alternative to the current situation, this could encourage investors to become even more active within the crypto space, which can lead to a lot of positive development.
Finally, there are projects that aim to bring institutional investors to the crypto market, by solving issues that institutions are most…