Adoption from the grass roots: The reason its just not happening yet!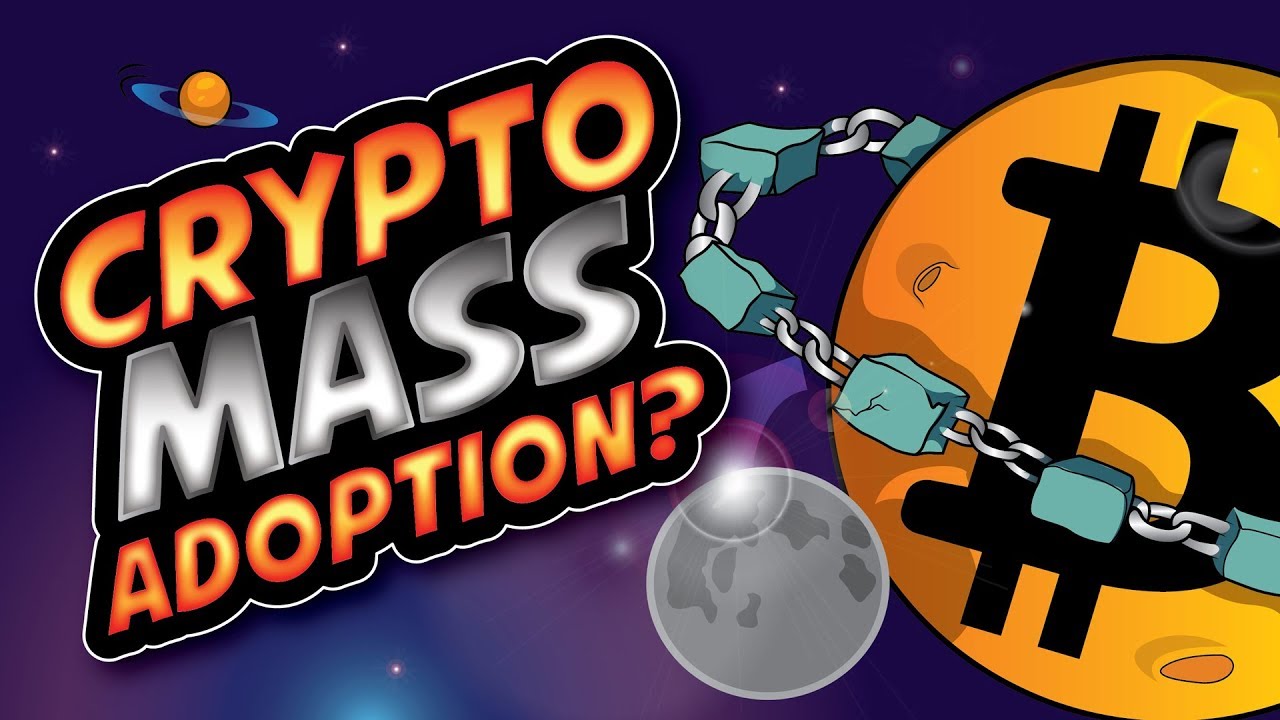 As someone who has been extremely involved in the cryptocurrency space the past 2 years, and 6 as an investor I want to point some things out.
The whole space is full of egomaniacs
When I first got involved as an investor in 2013 buying 2.5 BTC I thought very little of where it could go. It was a small tight group of believers back then. As the space evolved you found there were more and more Craig Wright's. What I mean by that is there were tons of people with massive egos who did not care what others said. It was okay before 2016-2017 as I wasn't so closely following what was going on.
Once I got involved in the space more quit my job and went deep into the space I noticed something. I saw a tom of egomaniacs pretending they really knew what they were talking about, I saw people acting like they knew everything about everything and I saw CEOs who had little to no hope other than big talk and hopium.
In my opinion, we need more humble leaders in the space, people who truly care about it more than making as much money from people as they can. People who aren't showing off watches during a hash war that ended with zero winners, and led us into the longest crypto winter in the spaces history.
The egos need to go in the space and all that big timer, know it all, bickering needs to take the back seat. Guys like Roger Ver, Jimmy Song, and Craig Wright need to stay focused and deliver. How can they do they always competing and putting each other down? It all seems very childish and like the space it is very immature.
2. Scams, Faulty Exchanges, Faulty Volume
The sickening amount of scams I have seen and that still somehow go on have put a serious dent on the goal for adoption. When one thinks deep enough about this they realize that for us to move forward cryptocurrencies can't be seen as a rabbit hole or a giant scam/Ponzi scheme.
There are already options out there like www.trustedintrading.com that make everyone do KYC to be on the platform. They provide insights into projects, they do serious Due Diligence on all projects including (KYC on all members of the team/advisory, Company and business registration checks, location checks etc they verify the company is real. The only issue is many do not even want to do their KYC and that in itself is a bit silly.
Scams are easy to pull off if you have ever been to a network marketing / MLM event you will see how they do them in crypto. My issue is the people are still being scammed into this. Just recently evencoin was saying they partnered with some of Thailands top hospitals, then the hospitals denied it, but for many, it was too late. So this is a huge burden that seems to have a solution ready made that people will soon use. I just think this has really caused adoption to feel like it won't happen as there have been countless exits.
We just saw Quadriga, we have seen Bitgrail, we have seen Mt. Gox and the list goes on. Why does this keep happening and will dex's be the answer in the short term the answer to that is not really, long term potentially. My huge issue is there are so many scam exchanges that currently exist in the space, using bots and market makers to create approximately 87% of the volume in crypto to be fake. We have seen centralized exchange after centralized exchange hacked, lose funds most recently Quadriga is a prime example everyone feels it was an exit scam.
My point here is who wants to put money on a crypto exchange? Most do not have insurance and most are giant scams with less than 100k of daily volume. Many don't feel secure and think if I can lose everything I better stick to fiat then take this risk. The volume issue is bad enough for a report that was recently completed by bitwise to show, really only 10 real crypto exchanges exist, a scary thought for someone thinking to adopt especially the institutions and several traditional investment firms/banks, VCs and Hedge funds.
3. JP Morgan and Other haters
We have seen over time big institutions call Bitcoin a scam over and over. We have need Nouriel Roubini bashing on it and several other institutional investors and also the likes of Warren Buffet. Some of them believe that crypto truly is a scam and that it has very little value for example.
We see guys like Jamie Dimon says things like crypto is a scam, I regret saying that to going on saying that hey guys look at JPM coin within the last 3 years. That alone should tell you something, along with the likes that when Jamie said it was a scam the price dropped almost 25%. What's even more ridiculous is the fact that JP Morgans Asian branch bought 100m worth of BTC after that happens what a nice 25% discount right?
This hurts and helps adoption actually, in one way many think it still is a scam, other people will think hmm if they have bought maybe it isn't so bad. Also, Marc Faber just bought some BTC so this side of things may be improving, but still several people like Roubini and Buffet maintain their stance. We all also know of Jack Dorsey Twitter's CEO buying tons of BTC weekly so sediment might be changing.
I recently spoke at the DS Summit in Bangkok, and I saw something eye-opening. Several people at their first conference ever as we were focused on STOs at this conference. I spoke at this conference and after when I was outside chatting I met several investment banks, credit Swiss VP of Asia and even banks looking to learn about the space. This was about 3 weeks ago and what it showed me was there is a shift among us where digitized assets are being taken seriously.
For this one, it's not all bad, but still tons of growth and education is needed for these players to even entertain the market place, or understand why they should even do it in the first place.
4. People in the space including influencers
This is the big one I'd like to address as I believe this is the biggest issue in the whole blockchain and crypto space. The constant social media keyboard warriors, they know everything, nobody knows better than they do, they won't listen to anyone and when you present good hard facts you are either a fudster or a scammer.
The whole space needs to mature I have seen project argue with users via telegram, I have seen projects argue with people face to face in an environment that was totally unacceptable. I have seen influencers screaming on live feeds at conferences at projects they don't like. Constantly I have seen one after another event happen which totally makes everyone in the space look bad. There's a reason so many call scams in this space and it's mostly to do with the fact that we as investors, influencers, educators, etc need to stop attacking everyone.
When I say this I mean it in the way that I see people make a typo and get crap for it, I see people with good points attacked because someone disagrees I see so much crap every day like this. I have at several times told people how bad this is for outsiders looking in. We all have a responsibility to evolve and mature the space, but right now it feels like a middle school with kids arguing for the sake of it to be right or be cool.
I am so sick of the daily attacks on influencers trying to help for free, this makes it even worse because if you can't even learn without being attacked why would you want to be involved in crypto. I know there are fakers but we all can weed them out together. Why don't we all work together more or at least practice what our moms taught us that if you don't have anything nice to say, say nothing at all? Imagine if people treated each other not with big egos and were truly friendly and wanted adoption to happen how different the landscape would be!
To end I would love to see some real adoption of cryptocurrencies worldwide. I know if we started to really help that and focus less money and more on use cases and creating tools to make it easier to get started that would be beautiful. I have a friend who says let's get the children out of the way and let the adults do the work. I don't agree if we talk about age but I do agree with her because she's talking about just mature adults, not adults acting like children. Let's start truly helping each other, teams, and supporting real exchanges and real projects with use cases for adoption. Let's see the bad projects die off and let's get the space ready for true adoption. It's time to stop arguing and start building the foundation this space truly needs. Without that nobody I have met from the traditional finance world is truly going to consider this other than for monetary reasons.
If you want to connect with me or have any questions please comment below.
Joel – Coach K
PS: I could also go into regulations, taxes and more, but I wanted to focus on some of the things that irk people that many would not even think of if just buying BTC like I was in 2013.
Follow me:
https://twitter.com/JoelKovshoff
https://www.facebook.com/AthenaVIP/
https://www.reddit.com/user/Crypto_edu
http://www.youtube.com/c/AthenaEducation 
Is Unification (UND) XRP 2.0? IEO April 10th at UTC+8 on Bitforex!

Unification is a Hybrid blockchain solution for Enterprise. Above is my interview with CEO Neyma Jahan I explore what is Unification, how does a WRKchain actually work and why is this something people will quickly adopt. What is a really telling story here is that this is one of the few ICO/IEO/ITO etc… that actually is revenue positive which I honestly could not think of many others that were?
Neyma and team come from a background in real business, and they are focused on bringing blockchain adoption to the next level. They decided to go with the WRKchain or better known by some as a permissioned sidechain so that nodes can work together even if they do not like each other.
An example:
In education, we have tons of issues with plagiarism in universities and several, miss this and people write half copied thesis papers and get away with it. Imagine now for papers across Ivy league to Community colleges a system where professors come to a consensus about papers. Now also think of it this way those professors reading this paper all must read it, evaluate it, and come to a consensus. This will take out the professor knowing that student and give an honest overall evaluation. So each professor is basically a node. Then for each paper, there would be a rotation of who uploads those papers/marks to the Mainchain.
Your…
Stablecoins aren't the answer for Crypto!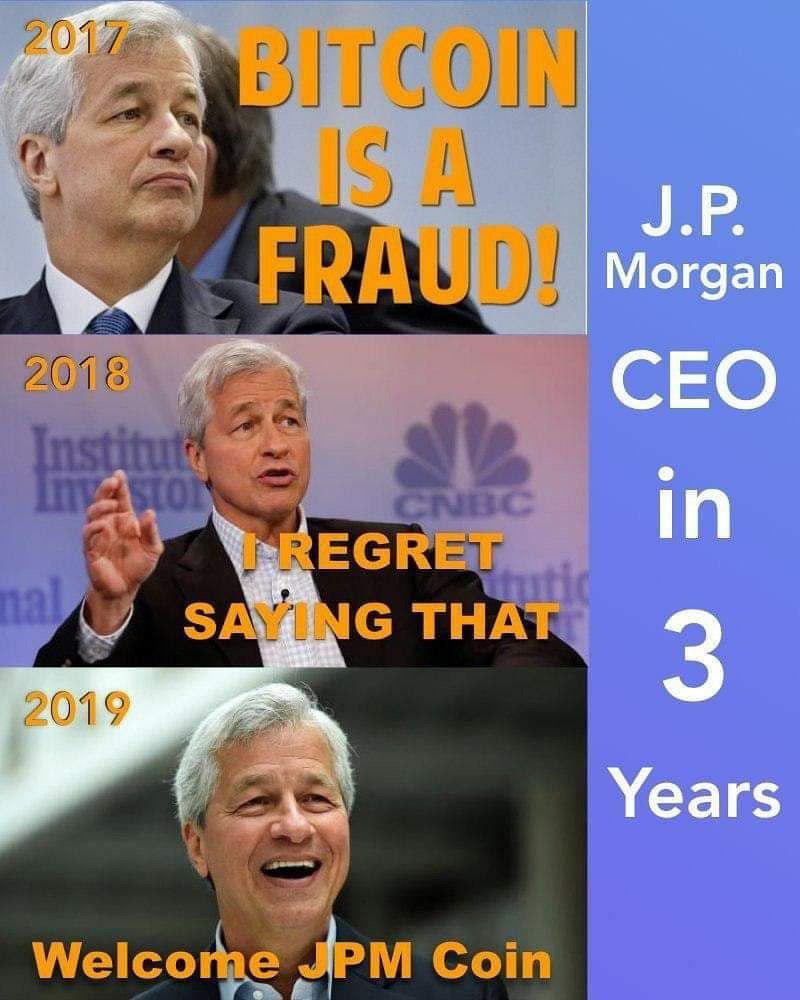 Please Subscribe if you enjoy the video.
Jamie Dimon and Bitcoin
JP Morgan's Jamie Dimon is well known for his hatred of Bitcoin and love for the blockchain. It is understandable that he does not really have any clue what Bitcoin was created for or where its inherent value comes from. In a clip from 2017 at the Institute of International Finance seen HERE.  Jamie Dimon was cautioning people saying bitcoin will one day hurt them, that bitcoin has no value, that blockchain is amazing and he loved it. Its really odd that a man would have such a hate for bitcoin and it was also clear that he did not understand the cash he values so highly loses 2-3% per year from inflation.
Inflation of currencies
To put that last statement into perspective, the USD loses between 2-3 cents of inherent value each year. This means if you leave money in the bank the last 5 years your 1 USD from 5 years ago is now worth only $.90. Yes that actually is true and how inflation works, but with bitcoin if you had bought a dollar in 2013 at say around $100 BTC your 1% of the BTC today would be worth over 35USD today. This is because Bitcoin's price is based on supply and demand economics and it is deflationary.
7 Steps to Recovery from a Crypto Trading Loss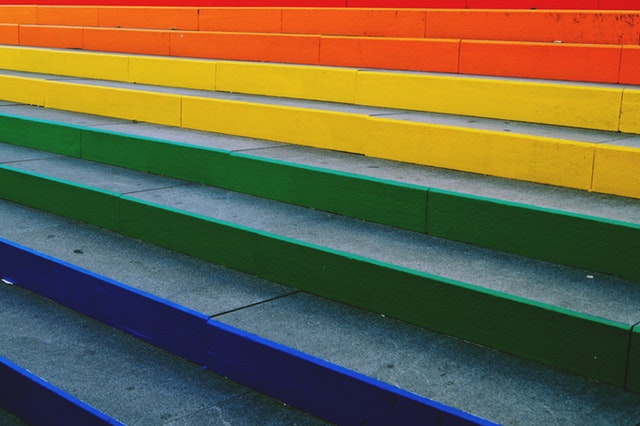 Whether you are a newcomer to the crypto market who mistakenly invested a large amount into the wrong coin, or a professional that made a well-researched decision and something still went wrong, the result it the same — you lost your money to the crypto market. This is a big problem, but also a problem that every crypto trader faces at some point.
The reason may be anything, from simple bad luck to the lack of research. Add to that the fact that the crypto market continues to be extremely volatile, and it is clear that not all of your trades are going to end up successfully.
Whatever the reason is, the fact remains that you experienced a loss and that this is a problem which can affect more than your funds. It can also affect your mind and feelings. Since every successful trade that you have the potential to make in the future depends on you, you have to recover first, and only then should you worry about the funds.
The road to recovery is different for everyone, and it will take a different amount of time and effort. However, there are a few general steps that you can take to recover from a crypto trading loss.
Step 1: Stop and calm down
You have just suffered a major loss. It may have been your mistake, or it may have been bad luck, but the result is the…