Is Unification (UND) XRP 2.0? IEO April 10th at UTC+8 on Bitforex!

Unification is a Hybrid blockchain solution for Enterprise. Above is my interview with CEO Neyma Jahan I explore what is Unification, how does a WRKchain actually work and why is this something people will quickly adopt. What is a really telling story here is that this is one of the few ICO/IEO/ITO etc… that actually is revenue positive which I honestly could not think of many others that were?
Neyma and team come from a background in real business, and they are focused on bringing blockchain adoption to the next level. They decided to go with the WRKchain or better known by some as a permissioned sidechain so that nodes can work together even if they do not like each other.
An example:
In education, we have tons of issues with plagiarism in universities and several, miss this and people write half copied thesis papers and get away with it. Imagine now for papers across Ivy league to Community colleges a system where professors come to a consensus about papers. Now also think of it this way those professors reading this paper all must read it, evaluate it, and come to a consensus. This will take out the professor knowing that student and give an honest overall evaluation. So each professor is basically a node. Then for each paper, there would be a rotation of who uploads those papers/marks to the Mainchain.
Your mind is probably already imagining other ways this can be utilized right? The other really interesting and confusing for some to understand is the masterstaking model with 96 nodes that UND uses. Instead of just giving yearly incentives to secure the network, Unification gives their masterstakers crazy incentives to secure the network. The first and second year it is possible to make 100-400%! I have never seen something so lucrative, but they really want the network secure right from the get-go and what a better way to do this!!
Unification is a project looking to bring the blockchain to real-world businesses as you can see from the video. Their commander-in-chief Neyma Jahan is focused on not being a status quo ICO of 2017 but has a true focus on building a company that is blockchain for enterprises by offering the infrastructure to allow real companies operate on the blockchain at predictable costs and speed unlike our friend Ethereum. For example in a WRKchain you will not really have fees, only when you stamp results on the mainchain will the block be processed using UND.
If you are feeling lost at this point, so did I at one point but the interview we did above really helps to shape this in an easy to understand way for anyone that can grasp.
If you would like to follow me you can see me here:
https://steemit.com/@kovshoff
https://www.linkedin.com/in/cryptocurrencyeducator/
https://twitter.com/JoelKovshoff
https://www.facebook.com/AthenaVIP/
https://www.reddit.com/user/Crypto_edu
Get Athena Trading Bot:
https://athenaproject.trade/
Join my favorite exchange:
https://www.binance.com/?ref=11559083
Property Loans for Foreigners in Singapore That You Must Know About
Intending to invest in a residential or commercial property in Singapore?  
When it comes to foreigners applying for a loan in Singapore, things can be pretty hard regardless of the reason whether you need the property for personal or business purposes.  
In Singapore, buying a property is challenging, whether you are a foreigner or a native, and sometimes applying for a loan is the only way for you to afford it.  
HOW MUCH CAN YOU BORROW FOR A PROPERTY LOAN IN SINGAPORE? 
As for the Foreigner Loans, in Singapore, there is an exact amount of money you can borrow to finance the purchase of a property.  
In this sense, Singapore has the Loan to Value Ratio (LTV).  
The LTV ratio is what determines the exact amount of money you can borrow for a property loan, which changes depending on where you try to obtain the loan:  
If you are applying for a bank loan, you can borrow a maximum of 75% of the value of the property you want to purchase. That means if you are looking for a property that costs $500.000, the maximum amount of money a bank lender can give you like a loan in Singapore is going to be $375.000. 

When you are applying for a loan with a Housing…
CoinField Launches Sologenic Initial Exchange Offering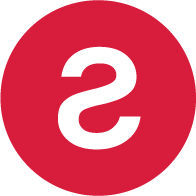 CoinField has started its Sologenic IEO, which is the first project to utilize the XRP Ledger for tokenizing stocks and ETFs. The sale will last for one week and will officially end on February 25, 2020, before SOLO trading begins on the platform.  Sologenic's native token SOLO is being offered at 0.25 USDT during the IEO.   
Earlier this month, Sologenic released the very first decentralized wallet app for SOLO, XRP, and tokenized assets to support the Sologenic ecosystem. The app is available for mobile and desktop via the Apple Store and Google Play.  The desktop version is available for Windows and Mac.
"By connecting the traditional financial markets with crypto, Sologenic will bring a significant volume to the crypto markets. The role of the Sologenic ecosystem is to facilitate the trading of a wide range of asset classes such as stocks, ETFs, and precious metals using blockchain technology. Sologenic is an ecosystem where users can tokenize, trade, and spend these digital assets using SOLO cards in real-time. The ultimate goal is to make Sologenic as decentralized as possible, where CoinField's role will be only limited to KYC and fiat ON & OFF ramping," said CoinField's CEO…
Many of the Top Sports Betting Websites for 2020 Can Be Found On Boomtown's Best Betting Page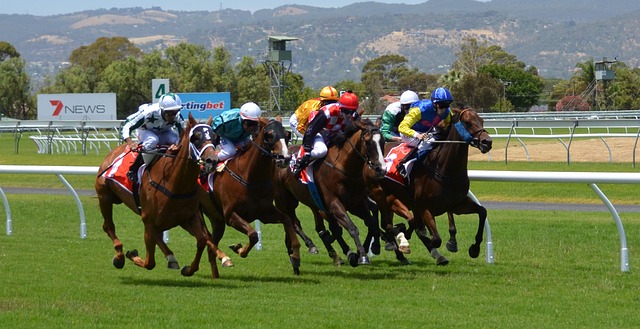 Sports betting is one of the widely known types of online gambling. With a large number of sports fans around the world, this type of gambling is one of the most sought after. The problem usually comes from when gamblers try to find the best sites out of the many available ones. Many new sports betting sites come up daily, thus making the selection process even harder. One of the best places to find top betting websites for sports is Boomtown Bingo. This platform doesn't just give users the best online casino games websites, but they also cover sports betting. As such, boomtown bingo remains a one-stop-shop for everyone who needs the best and the latest online gambling and gaming sites for all types of devices.
Performance
The performance of any website is critical. Users need to find their way around the site easily, and that can be made possible with the site structure and arrangement. Loading time is also essential. A website that always hangs thus pushing the user to refresh every time is no good. These are some of the factors that Boomtown Bingo looks into when selecting the best sites for its users. You can be sure that the new sports betting websites listed on Boomtown's platform have faster loading time, can be used easily by everyone, including those who are trying this betting for the first time.…