3 Altcoins That Can Net You A Fortune In 2019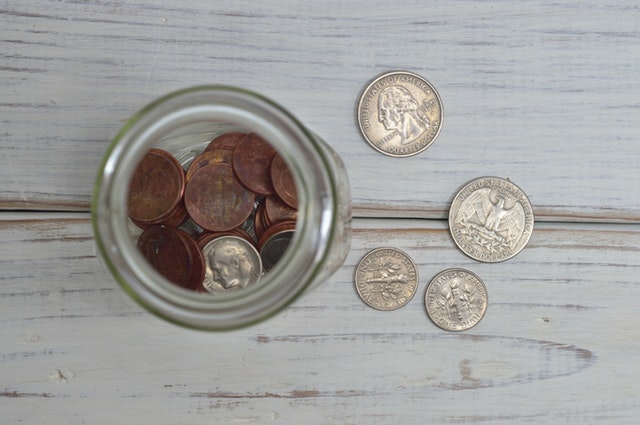 When they hear the term cryptocurrency, most investors think of the highest-ranking altcoins such as Ethereum, Litecoin, or Ripple. Those barely acquainted with the crypto world have still heard of names such as Bitcoin. However, the truth is that there are over 2,000 other altcoins out there. Some of them almost as old as BTC itself, while others have only been around for a few months, or even weeks.
They are still there, however, and some of them are more than just good projects. This is why they are worthy of being mentioned since some of these low cap cryptocurrencies are likely going to become major hits in 2019. A lot of them could have advanced earlier, but they were prevented from doing so due to bear market that has crippled the industry throughout 2018. However, a lot of experts believe that low cap cryptocurrencies will truly shine during 2019. If that is the case, here are a few coins that you might want to pay attention to.
3 Altcoins to pay attention to in 2019
1) Ravencoin (RVN)
Ravencoin (RVN) is a cryptocurrency inspired by a popular show, Game of Thrones. In the show, ravens are known for bringing news from far away places and spreading the truth around Westeros. This is what RVN aims to do as well, only in regards to digital asset ownership.
Ravencoin is based on UTXO (19) model of BTC. It is decentralized, and it aims to provide better and cheaper solutions, but also to eliminate various vulnerabilities that are usually associated with Bitcoin. There are several ways in which this coin is different than BTC. Its block reward time is reduced to 1 minute, it allows users to vote on various issues, it is resistant to ASIC mining, and more. Its main goal is to bring transparency, security, resistance to censorship, and to provide users with full control.
The coin is ranked as 69th, with a market cap of $88.5 million, and a price of $0.041376 per coin at the time of writing.
2) DeepBrain Chain (DBC)
DeepBrain Chain is another project with a lot of potential, and it is currently creating a type of decentralized bazaar for AI properties. Additionally, it represents one of the first ICOs to come from NEO's platform. DBC aims to provide flexible and low-cost computing platforms for private use. To achieve this, it plans to reduce the GPU renting cost for as much as 70%. The same goes for related AI products.
The coin is currently holding a token sale, which will end in a little over 32 days. More about it can be seen here.
Another thing to mention is that DBC currently holds the rank of 343, with a price of $0.007388 and a market cap of $11 million. Interestingly enough, the coin is not trading in the red at the moment, like so many other low cap cryptocurrencies. Instead, it is experiencing a 5.29% increase, which means that there is definitely an interest in this cryptocurrency.
3) Trinity Network Credit (TNC)
TNC is the lowest ranking coin on this list, with a market cap of only $3.39 million, and it holds the rank of 611. While the coin is largely unknown, it is still a coin with a lot of potential. The coin was imagined to be a utility token created to be NEO's off-chain scaling solution, such as Bitcoin Lightning Network.
During its token sale, Trinity managed to raise up to $20 million, which allowed it to survive the bear market up to this point. The coin has a good team behind it, and the project's leader is former NEO developer, Yiling Li. The coin also started working on a new project recently, and in partnership with Ethereum itself. The project is called Decentraland, and a lot of investors have already heard of it earlier.
As for Trinity Network Credit itself, its connection to NEO means that they will likely share the same fate. So, if NEO, as a larger and stronger coin, manages to grow — TNC will definitely follow, and its investors will not regret supporting this coin.
For real-time trade alerts and a daily breakdown of the crypto markets, sign up for Elite membership!
Disclaimer: This article should not be taken as, and is not intended to provide, investment advice. Global Coin Report and/or its affiliates, employees, writers, and subcontractors are cryptocurrency investors and from time to time may or may not have holdings in some of the coins or tokens they cover. Please conduct your own thorough research before investing in any cryptocurrency and read our full disclaimer.
Image courtesy of Pexels
Top 3 Cryptos to Serve as an Alternative to Bitcoin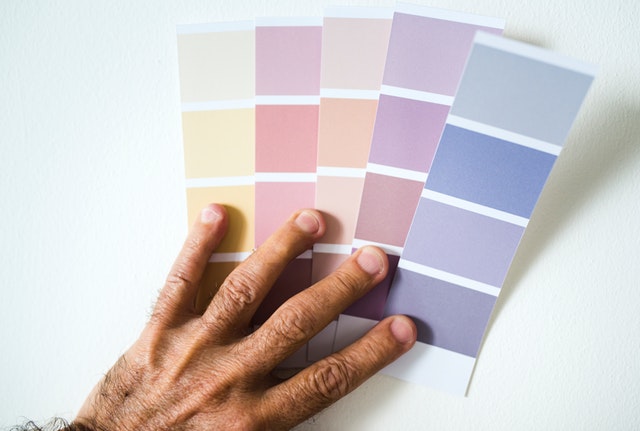 The crypto market continues to struggle on its way of reaching mass adoption, with most people focusing on Bitcoin. However, Bitcoin still has its fair share of problems, a few of which are quite challenging, with no guarantee that they will ever be fully solved.
While Bitcoin is, and has been the largest cryptocurrency from the moment it was created, there is no guarantee that it will remain at the number one spot forever. While this is mostly what skeptics tend to say, it is still a possibility that cannot be ignored. With that in mind, here are top 3 cryptos that might serve as an alternative to Bitcoin in the future, or maybe even now, considering how high its fees are, and how long its waiting periods tend to be.
1. XRP
XRP has become known as a 'remittance coin' due to its goal of providing better, faster, and cheaper international transactions. It was created by a company called Ripple Labs, and so far, it has been one of the best ways for sending money cross-border. It works in combination with Ripple's products such as xRapid, fueling it and allowing for near-instant transactions at low fees.
The company has decided to offer its products to banks around the world, and most of the financial institutions decided to accept the offer. This is their way of trying to…
Why HODLing XRP, BAT, and EOS is a Smart Idea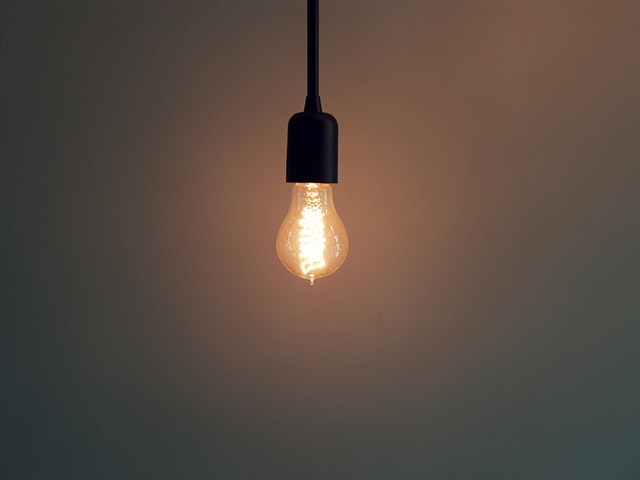 The crypto market continues to grow, even though the prices of its many coins were severely damaged during the so-called 'crypto winter' of 2018. Even so, the market has grown a lot, and it currently features over 2,100 digital currencies, all parts of their own projects, with a goal of making an impact and entering the mainstream.
Of course, it goes without saying that not a lot of these coins have real potential. Many of them came to be during the ICO craze of 2017 and early 2018 when investors were willing to buy just about any coin. As a result, new startups emerged, each offering its own cryptocurrency. Most of these coins are believed to be bad projects with no future, with only a matter of time before they are declared 'dead.'
However, there are several coins out there which are worthy of investing in, as well as HODLing on to them. Three such coins that we will focus on today are XRP, Basic Attention Token (BAT), and EOS.
XRP
Let's start with XRP. This is a coin created by a company called Ripple Labs. As a result, the coin has a strong connection to the company, which many have taken as proof that it is not a real cryptocurrency, that it is centralized, and that it will eventually fade away as a bad project.…
Why XRP is Worth Much Less than What Fans Expect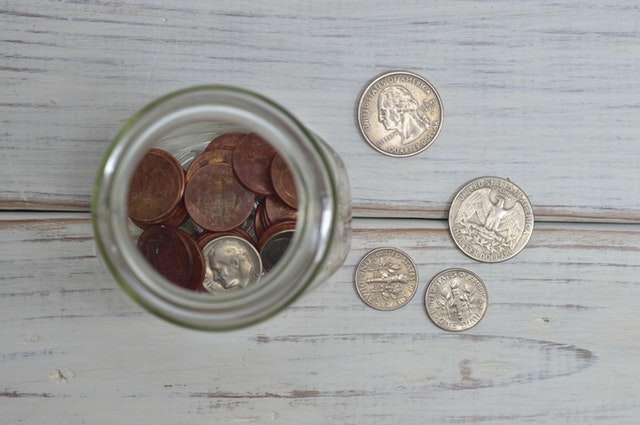 The crypto world is currently facing an uncertain situation as a result of XRP value. Many fans of the digital currency are arguing that the worth should be higher than what it now. A poll taken by Twitter this year showed that 80% of the participants want XRP to be higher than Ethereum. The participant preferred the digital currency to occupy the second largest position against what experts thought. Since XRP has not offered much to improve its reputation, the participant's reaction was surprising indeed.
From what we have seen so far, one question to ask is, why does the cryptocurrency have many supporters? The simple answer is that Ripple focuses on offering remittance services to its fans more than other digital currency. The company offers many products of which one known as xRapid a cross-border payment service impress many supporters.
Why Fans expect an increase in value
Weiss Ratings did not hide the fact that their agency is not supporting Ripple. However, they admitted that the global payment platforms which the cryptocurrency created are commendable. This commendation proves that Ripple has been impactful in that area of blockchain tech application. Also, the players in the community have seen these achievements as well. Therefore, it is not a surprise that they expect an improvement in the market cap and price of XRP
Many people have raised arguments…