As Global Tensions Grow, Bitcoin Price May Go Higher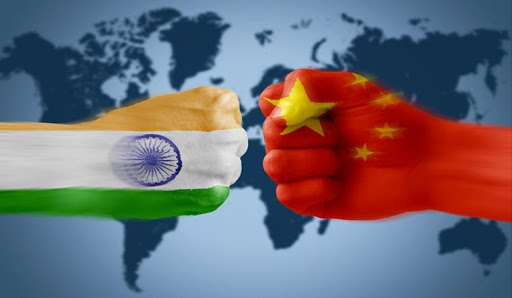 BTC Surged Again as A Safe Haven Asset During Global Tensions
India – China Border Conflict
After weeks of squabbling and brawling along their long-disputed border, hundreds of Indian and Chinese soldiers engaged in a deadly clash Monday in a river valley that's part of the region of Ladakh last week. Troops had massed on both sides of the border in recent months in the northern India region of Ladakh and the southwestern Chinese region of Aksai Chin, causing global concerns of a potential escalation between the two.
North and South Korea Clash
Last Tuesday, North Korea destroyed the liaison office it jointly operates with South Korea in the city of Kaesong, just north of the demilitarized zone that separates the two countries. 
North Korea also said it would send troops to now-shuttered joint cooperation sites on its territory, reinstall guard posts and resume military drills at front-line areas in a violation of separate 2018 deals with South Korea. Jeong said South Korea will take "immediate, swift and corresponding" steps to any North Korean provocation.
The tensions grown in Asia and the potential "second wave" of coronavirus in the United States may add more difficulties to the global economic recovery. Thus, Bitcoin, as a safe haven asset, attracts more investors to buy and hold. 
Due to the uncertainty of the global economy, Bitcoin performed a strong upward movement from $9,400 to $9,700 on Monday, appreciating 3% in past 2 days. Though it declined sharply to as low as $9,000 early today, the daily chart also highlights that BTC may soon manage to break above the $10,500 area. This could propel the cryptocurrency into a major new bullish trend.
Grasp the BTC Fluctuations and Get Bigger Gains
For investors who have a lot of funds to invest in the Bitcoin market, buying a great number of BTC at a low price and selling it at higher price might be the most secure yet profitable trading method. However, for most of us, we don't have not so much money for investment, we can trade BTC futures contracts with 100x leverage. A small capital investment may lead to greater gains.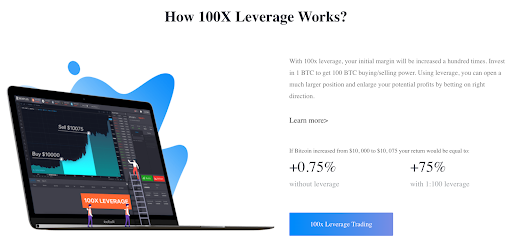 As an example, opening a position with an initial margin of 0.1 BTC with 100x leverage is essentially equivalent to controlling a position size of 10 BTC. If Bitcoin gains in value by 10 percent during this time period, you would have a profit of $10,000 — all while only risking your initial 0.1 BTC margin. Besides, it allows traders to short the market — allowing them to profit even when the market is down. With BTC being such a volatile trading product, margin trading essentially provides much more opportunities to profit compared to one-directional BTC spot trade.
Bexplus is one of the most popular futures exchanges in the cryptocurrency market. It provides a variety of trading pairs including BTC/USDT, ETH/USDT, EOS/USDT, LTC/USDT and XRP/USDT with 100x leverage. By using leverage, cryptocurrency traders can increase their exposure to price movements and turn what would otherwise be small gains when spot trading into extraordinary profits.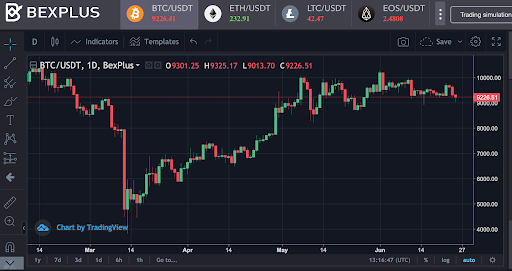 Why Choose Bexplus?
Bexplus allows users to register an account with No KYC required. Users can start trading after easy registration with email without completing any sort of AML/KYC
Users can trade futures contracts on both computers and mobile phones, including iOS and Android. Download the Bexplus app from App stores or Google Play and trade on the go. 
Ultra-fast Deposit & Withdrawal
Deposit and withdrawal are processed at a fast speed. No service charge for the deposit. To withdraw bitcoin, you just need to submit the withdrawal request form and the money will be soon credited in your wallet. No maximum amount limited. 
     Bexplus quote index is weighted average of those from top 5 exchanges, including Bitfines, Binance, Poloniex, Huobi Global and ZB. It also equipped with anti-manipulation mechanism and it can execute 30,000 orders/TPS without latency even during strong market fluctuations
Bexplus provides the trading simulator with 10 free BTC If you are a beginner or inexperienced in crypto futures trading, you can practice trading without losing a penny. You can also use P/L calculator to estimate the profit/loss before entering the trade at a precise price point. 
To deposit BTC in the real account, you can earn 100% BTC bonus, which can also be used to trade futures contracts. The more deposit, the more bonus you will get. You can get up to 10 FREE BTC as bonus!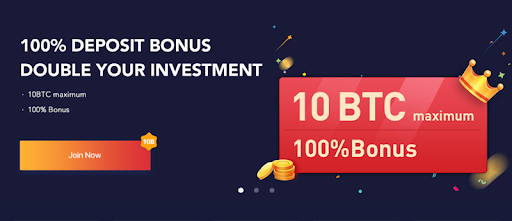 Trade BTC futures contracts with 100x leverage in Bexplus, you will have more chances to make a fortune during the coming bull market. 
Bitcoin Price Outlook Ahead of Powell's Speech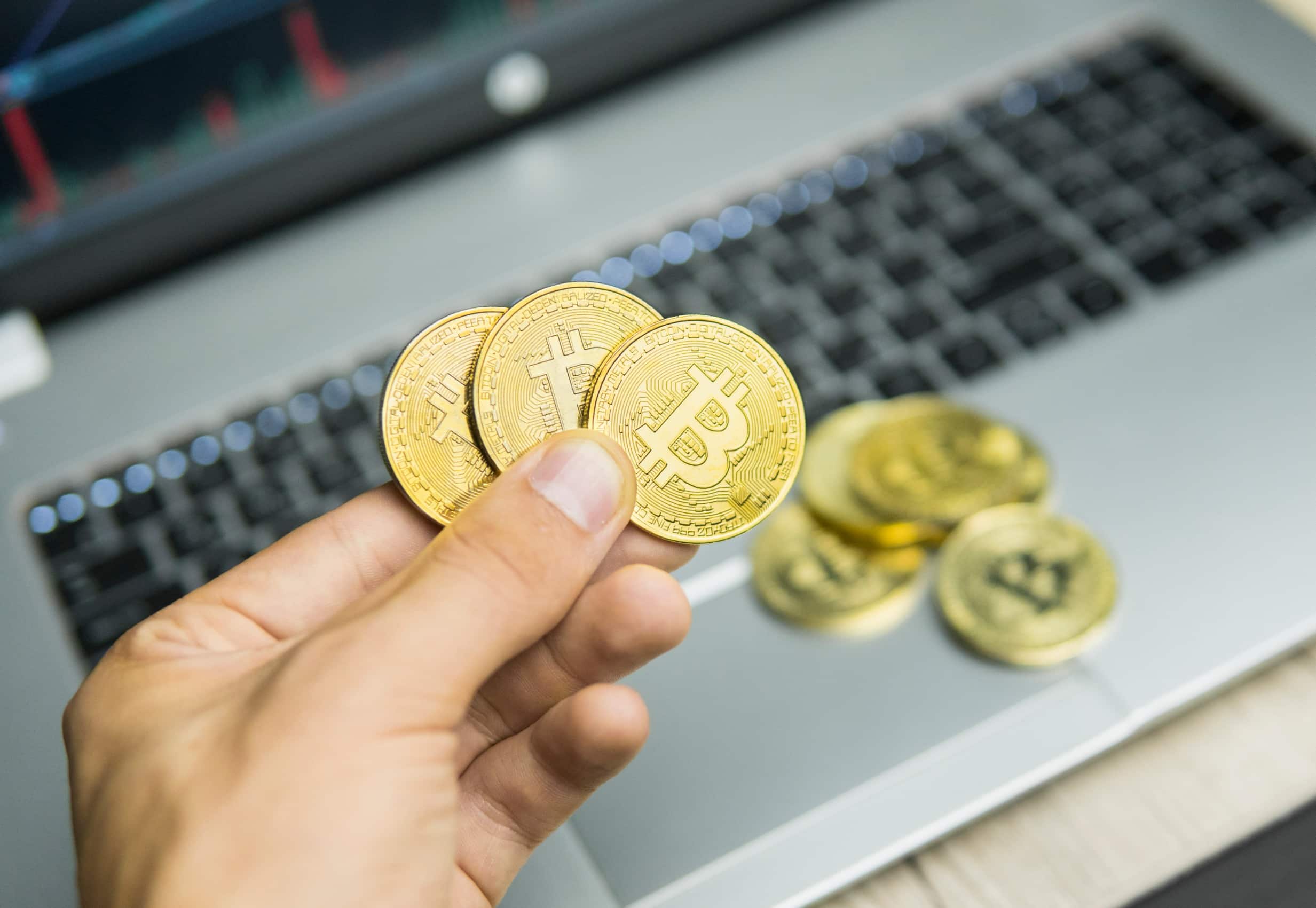 Bitcoin price has been relatively stable over the past few days after volatility picked up during the weekend, pushing the price lower by more than 3%. At the time of writing, the flagship cryptocurrency, Bitcoin, was trading at $26,255.55. As it continues to dominate the crypto market, ranking 1st, its total market capitalization slightly declined over the past day to $5.12 billion. Additionally, the total volume of BTC traded over the same period slumped by more than 32%.
Economic Concerns
Data published on Tuesday showed that the Conference Board Consumer Confidence Index declined in September to 103.0, down from a revised 108.7 in August. This was its lowest level since May 2023 and marked two consecutive months of decline. The Present Situation Index, which measures consumers' assessment of current business and labor conditions, rose slightly to 147.1 from 146.7.
The Expectations Index, which measures the consumers' near-term prospects for business, income, and labor market conditions, dipped to 73.7 in September, down from 83.3 in the prior month. The Expectations Index fell below the crucial level of 80, which signals a recession within the next year. Consumer fears of a looming recession also ticked higher in September amid the short-term economic contraction anticipated in the first half of 2024.
Focus will be on Fed Chair Jerome Powell's speech on Thursday which is likely to add volatility and create a bearish environment for traders. As such,…
Bitcoin Price Climbs Above $27,000 Ahead of the FOMC Monetary Policy Meeting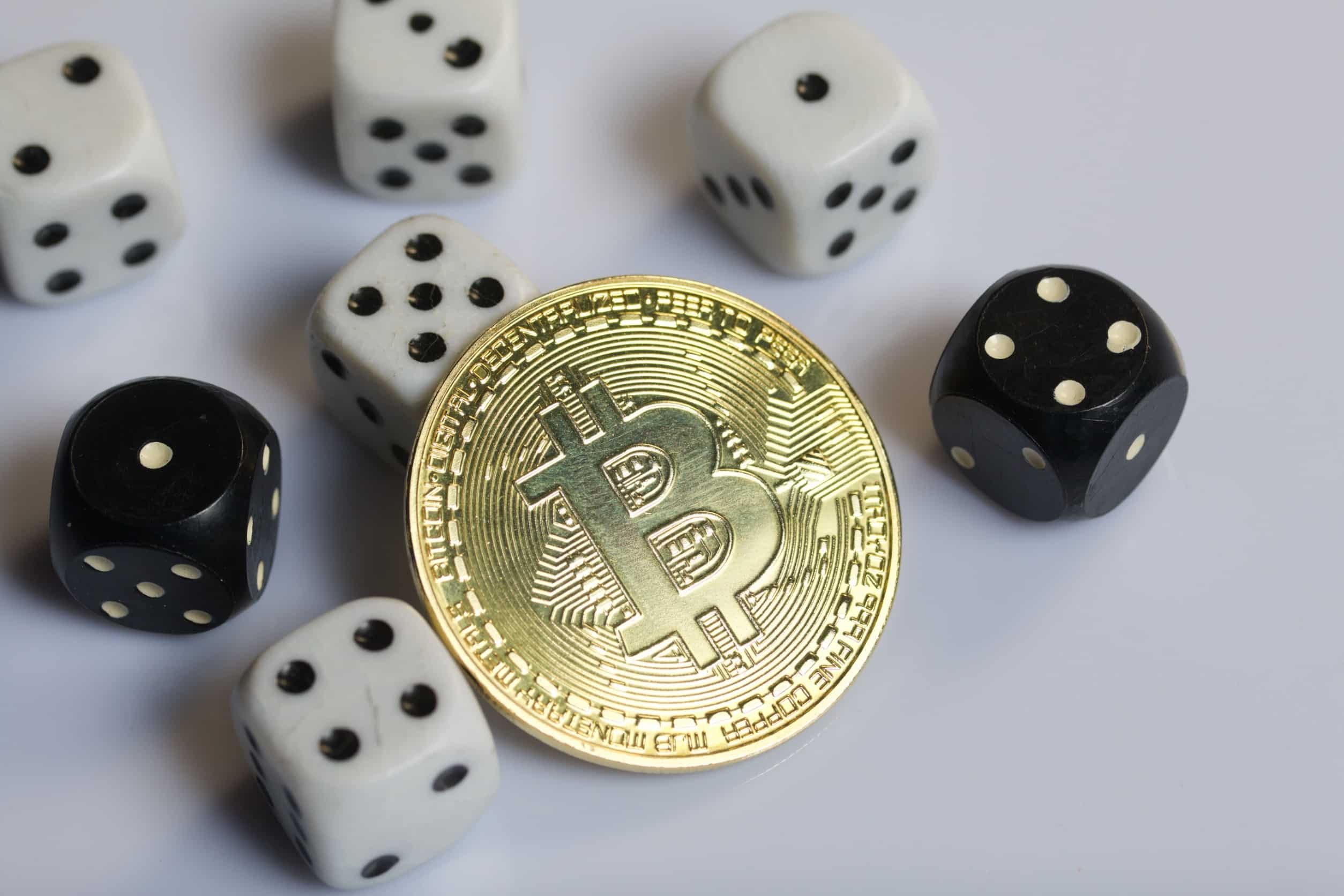 Bitcoin price jumped more than 3% on Monday, hitting its highest level since August 2023 ahead of the highly anticipated FOMC meeting. At press time, the premier cryptocurrency was trading 2.70% higher at $27,244.20. The digital asset has gained nearly 5% in the month to date and 64.71% in the year to date. Bitcoin's total market cap has climbed by 3% over the past 24 hours to $531 billion, while the total volume of the asset traded over the same period increased by almost 100%.
Fundamentals
Bitcoin price was showing signs of recovery on Monday from the losses made in the last cryptocurrency market dip. Bitcoin flipped above the important level of $27,000, while Ethereum held above important support levels. The overall cryptocurrency market was in the green with the global crypto market cap up by 2% to $1.08 trillion for the day, while the total crypto market volume increased by more than 56%.
Even so, the Crypto Fear & Greed Index, which is a major measure of the crypto market sentiment by participants, was in a fear level of 38, almost like last week's reading. This points to a continued decline in risk appetite by investors, which could prompt them to sell further.
Despite Monday's bullish rally, interest rate decisions due later in the week may introduce downward pressure on cryptocurrencies. The US Federal Open Market Committee (FOMC) is slated to commence its…
Bitcoin Price Flips Above $26,500: What's Next?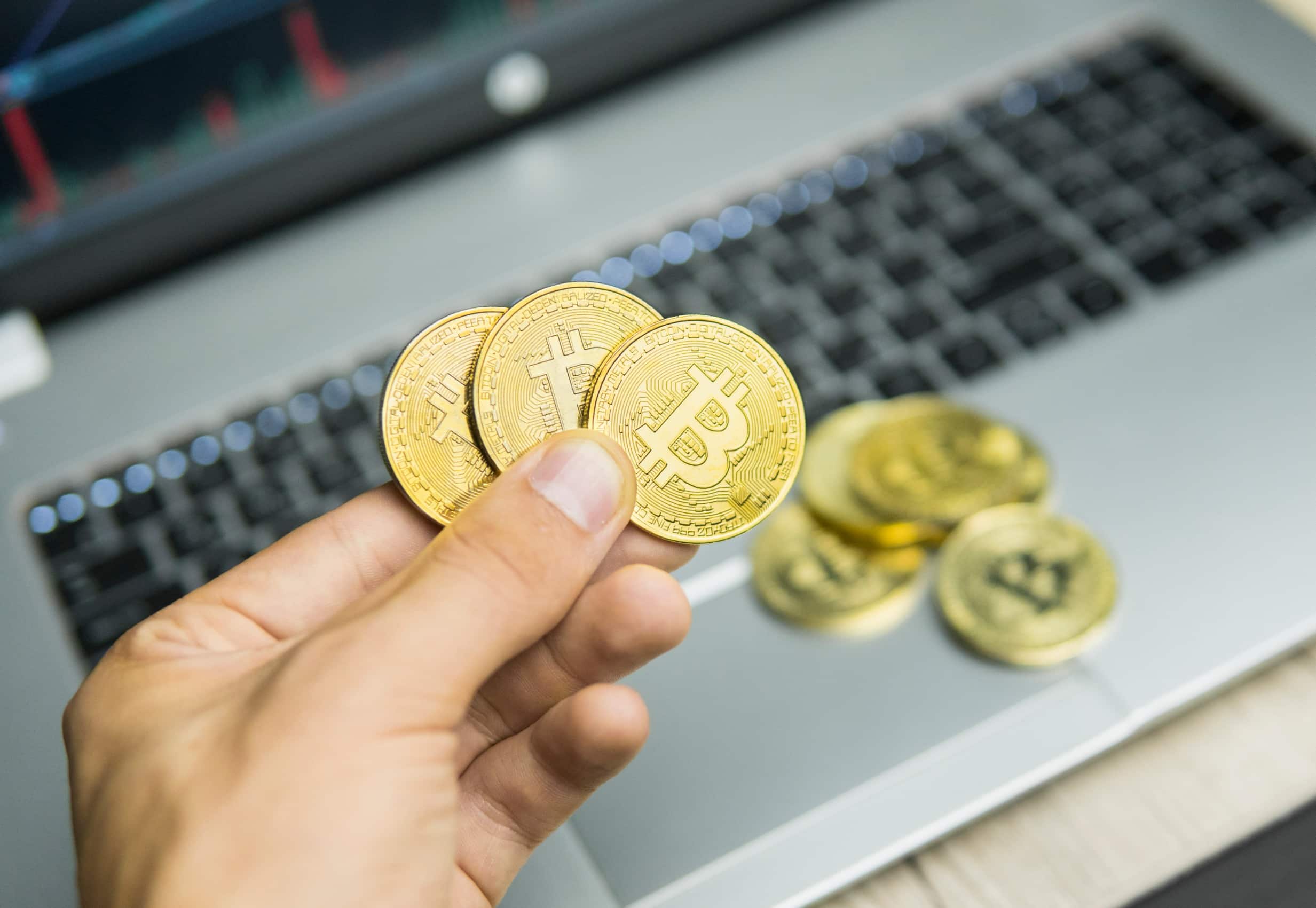 Bitcoin price has been showing signs of a potential short-term recovery over the past few days and even tapped its highest level in two weeks, above $26,500. The premier cryptocurrency has gained nearly 2% over the past week, erasing some of the losses made in the previous days. Even so, the asset remains 9% below in the month to date. Bitcoin's total market cap has climbed by more than 1% over the last day to $518 billion, while the total volume of BTC traded over the same period decreased by more than 9%.
Inflation Concerns
Like most major altcoins, Bitcoin price noted a slight bearish initial response to the US Consumer Price Index (CPI) data published on September 13. Data released by the Bureau of Labor Statistics (BLS) showed headline inflation by the CPI came in at 3.7%, ahead of the predicted 3.6% year-on-year and higher than July's 3.2% rate. Annual core CPI, which excluded food and energy prices, decreased to 4.3% in August, in line with forecasts and down from July's 4.7% reading.
The Producer Price Index (PPI) data released on Thursday suggested bearable levels of inflation following a monthly increase of 0.7% and an annual increase of 1.6% in August. The monthly reading was higher than the estimated 0.4% increase. The core PPI came in at 0.2% for the month, in line with analysts' expectations.
Retail sales data also published on Thursday…