Be the Best in the Skin Gambling Game with Gamdom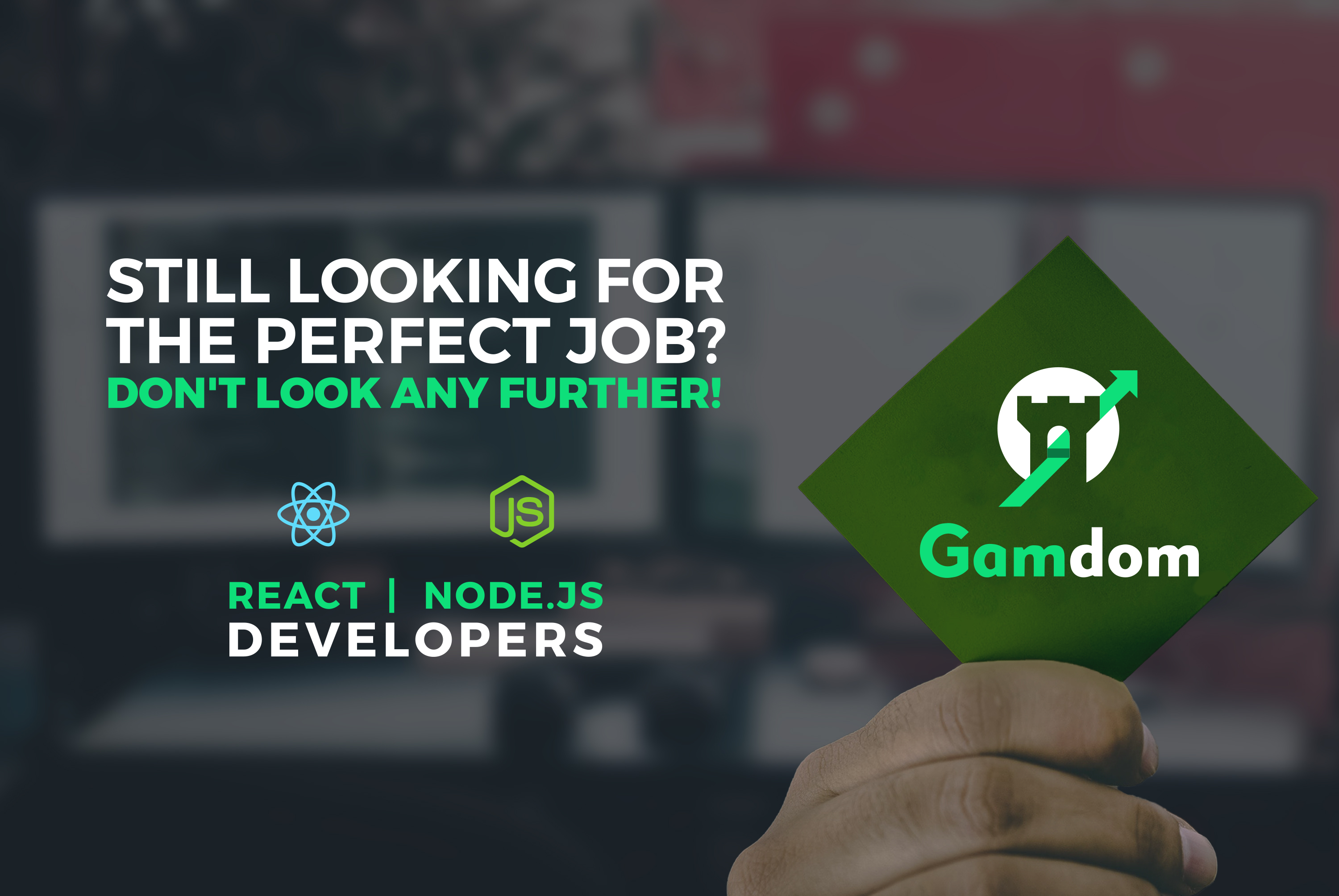 Gamdom.com is one of the most popular casino platforms for DOTA, vIRL, CSGO, and VGO gambling. Players can easily deposit their Bitcoin, CSGO or DOTA skins, as well as trade skins in a safe and secure environment.
Users can completely trust the site as it is fully licensed and all its games follow the provably fair policy, showing that there is no manipulation on Gamdom's part.
The Many Features of Gamdom
What games can you play?
This Bitcoin casino offers players four exciting gambling games: Tradeup, Roulette, Crash, and HiLo. To play the games, users first have to deposit their VGO skins, CSGO skins, and DOTA 2 skins into their account. The items will be instantly converted into Gamdom coins, which can then be used to play the available games.
Cryptocurrency users can also make deposits directly in Bitcoin.
Tradeup allows players to trade skins from Gamdom's marketplace for a certain number of coins. This platform is the best place to play CSGO roulette, Crash, and HiLo, as there are many bonuses players can win.
Provably Fair Platform   
Gamdom is a provably fair gambling platform, and all its games are verified. A separate server creates the SHA 256 hashes which are required to test the fairness of each game. Users are free to check any game by entering its SHA256 hash.
Each game has a chain of 10 million SHA256 hashes generated by the platform. The hashes of the finished games are available for viewing on the site. By making the hashes public, this deters people from selecting an alternative SHA256 chain.
The results of future games are calculated using the SHA256 function's cryptographic distribution. This shows that Gamdom cannot change the outcome in any way.
Rewards, Giveaways, and Bonuses
Rainbot
This skin and VGO gambling site stands out through its Rainbot feature. Rainbot distributes free coins based on an automated system to chat users once every 2-28 minutes. The number of coins received depends on how much the user gambled so far.
Claiming the coins is easy. You just have to click on the blue cloud pop up from your chat once it appears on your screen. The Rainbot bonus can be increased by 50% by attaching "Gamdom.com" to your name.
Daily Rewards
Gamdom gives daily rewards to users that have their accounts verified. The verification process involves sending a text via smartphone. Verified accounts can also receive coins from the Rainbot feature.
The level of your account influences the number of coins you receive in the daily rewards.
Giveaways
On its social platforms, Gamdom offers many challenges, promotions, and giveaways to engage its audience and players. Competing involves undertaking several simple tasks, like following a group or retweeting a post.
Bonus Jackpot Rounds
Players are able to win more when playing Crash, HiLo or Roulette, as Gamdom offers jackpot rounds.
The Crash Jackpot allocates coins to several lucky players. First place winner gets the highest amount of the jackpot, and the other players of the winning round get different shares of the rest of the pot.
CSGO roulette players can also win bonus prizes, similar to the Crash jackpot, but with a slight difference in percentages. The same difference in percentage distribution applies in the HiLo Jackpot.
No-Brainer Withdrawals
Withdrawing with Bitcoin brings more advantages than fiat transfers. Crypto-based transactions are executed at faster speeds and incur no fees at all.
But withdrawing any skins, Bitcoins or items from Gamdom is an easy process. You just need to go to the "Marketplace" and put in how much you want to withdraw after you have met the deposit and gambling requirements.
Customer Support
Gamdom can be contacted through three methods of supports, developed based on the customer's needs: normal support, technical, and marketing support. The team is responsive, knowledgeable, and is quick to help all of its users.
The site also includes an FAQ section that provides a quick way of finding out the answers to common questions regarding Gamdom and its platform.
Gamdom Is Searching for Talented Developers
Always determined to better itself, Gamdom is looking to hire skilled front-end and back-end developers to perfect the multi-functionality of their casino.
React.js and Node.js developers that are fluent in English are welcome to apply for the job. Those that will join the team will help create products and manage technical procedures for a very satisfying income.
If you meet all the above conditions and want to apply, then send an e-mail at the following address jobs@gamdom.com.
Gamdom is the home of safe and fun CSGO, DOTA2 and VGO gambling. This gives punters the chance of winning many bonuses or of multiplying their Bitcoins, skins, or vIRL items.
VERTEX EXCHANGE INTRODUCES GLOBAL TRADING PLATFORM TO HELP CRYPTO COMMUNITIES SELL TOKENS AT ALL TIME HIGH PRICES
Hong Kong, October 20, 2020 – Vertex Exchange has announced that its global community-oriented trading platform will be officially launched on October 20, 2020. 
Vertex Exchange aims to be the leading global trading platform that merges all altcoin communities from around the world to form one main crypto community trading with only one native token of its kind – the Vertex Token (VTX). 
Vertex Exchange is built with a mission to merge and unite global altcoin crypto communities and allow users to monetize approved ERC20 tokens by swapping them to VTX at their respective ATH (All Time High) prices, then selling them via a unique trading system that seeks to ensure price stability and liquidity. Since all crypto tokens in various markets have one thing in common, that they are tradable as they have monetary value, the concept of Vertex Exchange was first mooted to allow crypto communities to work together by swapping tokens and performing trades on one unified platform. 
The crypto market is well perceived to be highly volatile. It is not unusual that with every peak price of a crypto token, comes a huge down. To date, many token prices have slumped to a fraction of their peak prices. To help token holders recover their losses, Vertex Exchange's unique trading mechanism will bring about a new breakthrough for all global crypto communities, allowing token owners…
Chainwire Launches Blockchain-Focused Automated Press Release Distribution Service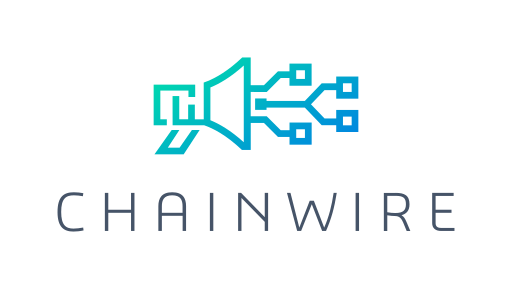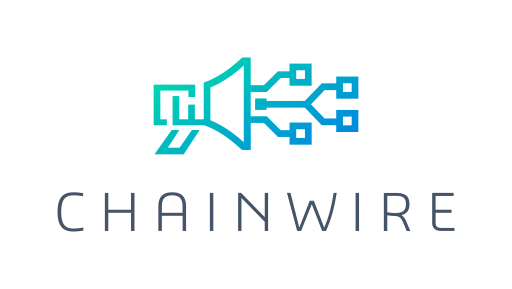 TEL AVIV, Israel, 13th October, 2020, // ChainWire //
MarketAcross, a world leader in blockchain public relations and marketing services, is pleased to announce the launch of Chainwire, an automated press release distribution service which provides guaranteed coverage and in-depth reports. Chainwire will be a one-stop-shop for the distribution of press releases in the cryptocurrency and blockchain sector. The launch marks the first time that advertisers can reach leading publications in the crypto media with the click of a button. 
While most industries have some kind of PR newswire service, the cryptocurrency sector has become a victim of its own rapid pace of growth over recent years. Since the ICO boom of 2017, there has been a proliferation of blockchain and crypto-focused projects, exchanges, investment firms, and marketing agencies, along with niche news and informational content sites. 
However, the infrastructure to connect this complex ecosystem has been slow to come up to speed, meaning that existing newswire services don't reach their target audience. It's estimated that one in five people own cryptocurrencies, so there is currently a significant missed opportunity to reach a massive global readership. 
As a newswire service dedicated to the crypto and blockchain space, Chainwire aims to address this gap. Press releases are distributed to leading publications, offering guaranteed coverage to reach audiences worldwide. The system is integrated with publishers and blogs, enabling accurate reporting via a user-friendly dashboard. It also…
How do cross-chain transaction networks work?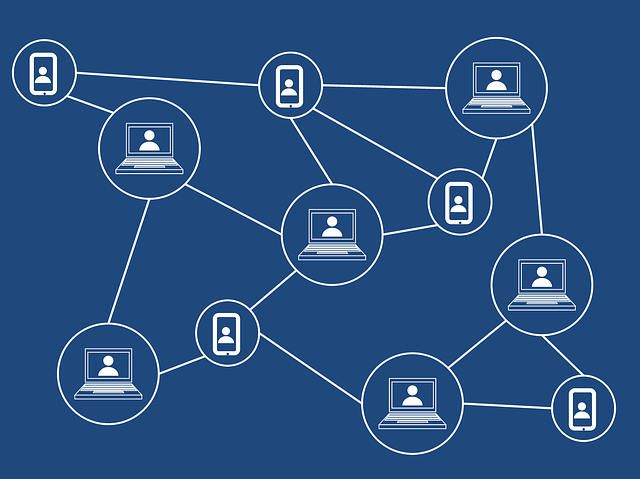 Blockchain technology was initially thought to be an all-in-one solution, where all the transactions would take place on a single chain. However, this idea was deemed impractical with time due to certain limitations and constraints arising within the system scalability area.
If blockchains are to live up to the expectations, then the blockchain technology should allow atomic transactions over various blockchains that are interconnected. A single blockchain may even be split into multiple chains that cooperate.
The concept of cross chains is understood as the ability of two operating blockchains to exchange information with each other in order to form a network to process transactions. Cross-chain transaction networks allow multiple blockchains to pass over information to one another.
The use of blockchain platforms like Bitcoin, Ethereum, and Ripple has highlighted scalability issues over time. These limitations in the present blockchain technology have hindered its full potentials and benefits. Exactly where cross-chain technology comes in to resolve such scalability constraints faced by blockchain technology.
Cross blockchain compatibility
The cross-blockchain compatibility issue arises whenever we talk about multiple blockchains. Incompatibility is because not all of the blockchains use similar protocols. Each blockchain system communicates according to its standards.
The lack of a standardized protocol of intercommunication between the blockchain networks cripples the blockchain technology's scalability, here comes in cross-blockchain compatibility. The concept allows blockchains to communicate without any…