Bitcoin Futures Trading Attracts Strong Volume & Open Interest During the Recent Bearish Trend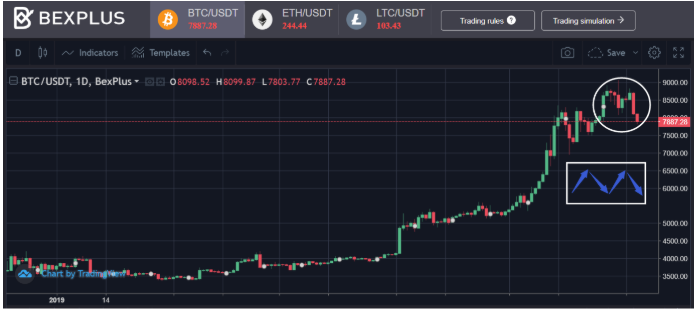 With the Bitcoin Spot market in a stand-still relative to the price upswings of the past months (surging as high as $9,000), BTC futures market is taking the baton, helping traders profit from the strong upward trend as well as the huge downside movement in past 3 days. The XBT products amassed the least average volume in USD at $644.5 million, and open Interest for the derivative product posted a figure of $212 million.
Ever since the recent bull run began, Wall Street has been trading Bitcoin Future contracts in larger volume and despite BTC now sluggish, the trend continues. According to financial markets analyst Alex Krüger, trade volume of XBT futures contracts soared to unimaginable highs owing to the larger price effect and institutional adoption that buoyed the BTC market. It should be noted that, with the price up and down, Bitcoin futures trading seems to be a favorite at Wall Street. In other words, BTC futures contracts might be the most profitable trading method during the recent market trend.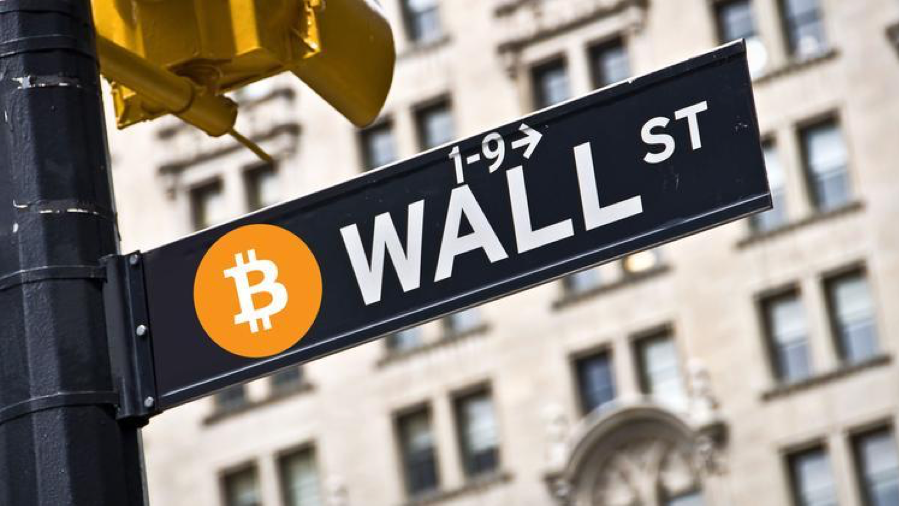 Bexplus Trading Strategies in Bitcoin Futures Contracts
BTC ended its 3-consecutive-day slight recovery and started downside trend since yesterday.
Due to BTC failed to stand stable at $8,500, it once again fell beneath $8,000 amid a sharp sell-off that saw prices drop to as low as $7,500 earlier today. Depending on the near-term performance of bitcoin, if bitcoin price struggles to maintain its momentum at around $7,800 high region, there exists a strong possibility of a larger pullback.
Bexplus exchange provides BTC, ETH and LTC perpetual contracts with 100x leverage. Added 100 times leverage, you can buy 100 BTC contracts with only 1 BTC. One of the reasons why investors like Bexplus is because it has NO spread, which means it allows you to open positions at the exact price you want. In addition, trading simulator with 10 free BTC is available for new registered users, especially beginners in BTC futures market.
Open Long Position
Technical support is around $7,500. If BTC price hasn't broken below this level, it's suggested to buy/up and the resistance will be $8,000.
Open Short Position
If BTC breaks below $7,500, it may plunge greatly as low as $7,000. It's good chance to sell/down BTC and take profits at round $7,100.
Activities to Earn Free BTC on BTC Falling
As Bexplus's bitcoin futures are becoming more popular, activity in the Bitcoin space is also growing.
Deposit and trade in Bexplus now, you can get 100% BTC bonus instantly. At one-time deposit, each user can earn up to 10 free BTC, which will also increase the margin rate in futures trading to avoid position blowup due to the huge market fluctuation.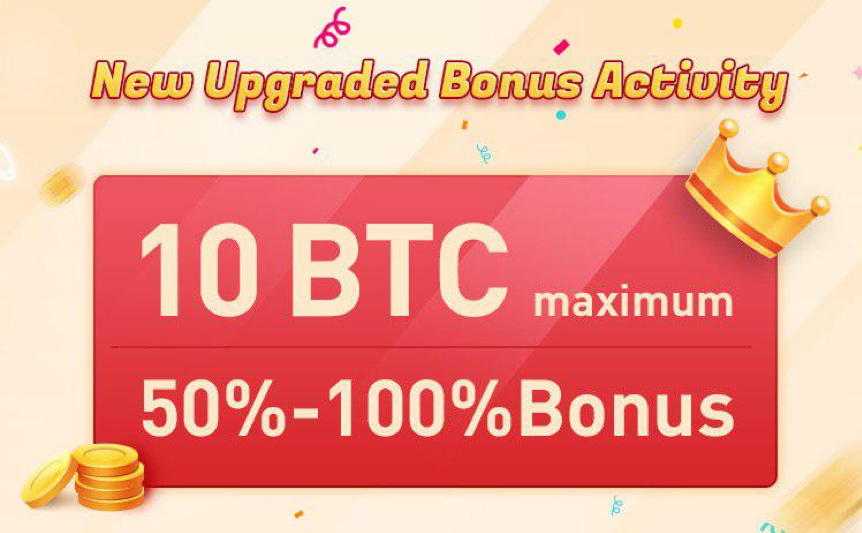 Invite friends to join Bexplus, you have chance to earn up to 50% of your invitees' each deposits. For example, if your invitee deposit 2 BTC, you will get 1 BTC as referral reward. No maximum limited.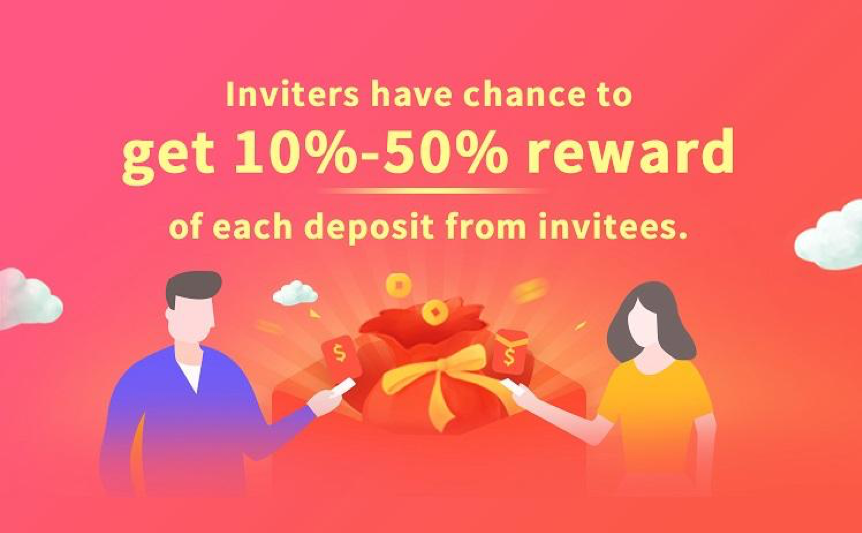 The stance of traders have become cautiously optimistic to cautiously bearish following the overnight drop of bitcoin. It's also a good time for you profit from the short-term bearish run by trading bitcoin futures.
Follow Bexplus on:
Website: www.bexplus.com
Facebook: https://www.facebook.com/Bexplusglobal/
Telegram: https://t.me/bexplusexchange
Twitter: https://twitter.com/BexplusExchange
Reddit: www.reddit.com/u/bexplus
For Business cooperation: business@bexplus.com
Kriptomat Exchange Launches World's First Gamified Blockchain Rewards Program
Estonia, Europe 12th of August –Today, the government-regulated cryptocurrency exchange Kriptomat launched the world's first gamified blockchain rewards program. The unique experience allows users to play games of chance, collect blockchain assets, craft collectibles, and acquire non-fungible tokens that provide discounts and can be played in over 20 different video games. The loyalty program, called The Dragon Riders of Kriptomat, operates on the Enjin Platform and utilizes the new ERC-1155 token standard recently adopted by the Ethereum community.
"We are thrilled to lead the charge when it comes to adopting blockchain for rewards because we honestly believe that on-chain tokens are the most advanced form of digital asset in existence," said Srdjan Mahmutovich, Kriptomat CEO. "Our team always strives to advance personal sovereignty, economic equality, and social equity by building community-centric platforms that offer transparency, opportunity, and self-governance to all who use them. This rewards program is another one of our innovations that will prove to the general public that blockchain is the future of digital proprietary."
In the launch announcement, Kriptomat explains that blockchain assets are far more valuable than ordinary reward points. Users can store blockchain assets securely for a lifetime, sell or trade them for money or cryptocurrency, or use them in a multitude of apps and games.
With the Kriptomat rewards program, the team aspires to provide its customer base with the…
NEXO Token Holders Receive US$2,409,574.87 in Dividends

Nexo is delighted to announce that the Dividend Payment of US$2,409,574.87 to NEXO Token Holders scheduled for August 15, 2019, is now complete.
NEXO Token Holders can simply log in to the Nexo Mobile App to view the dividend that has been credited to their wallets.
The annualized dividend yield is an impressive 12.73%, which surpasses all of the highest dividend-paying stocks in the S&P 500.
Nexo's innovative dividend-distribution methodology rewards long-term investor confidence and also decreases market volatility around ex-dividend dates. It consists of two parts – the Nexo Base Dividend and the Nexo Loyalty Dividend, each making up 50% of the total amount in the current distribution.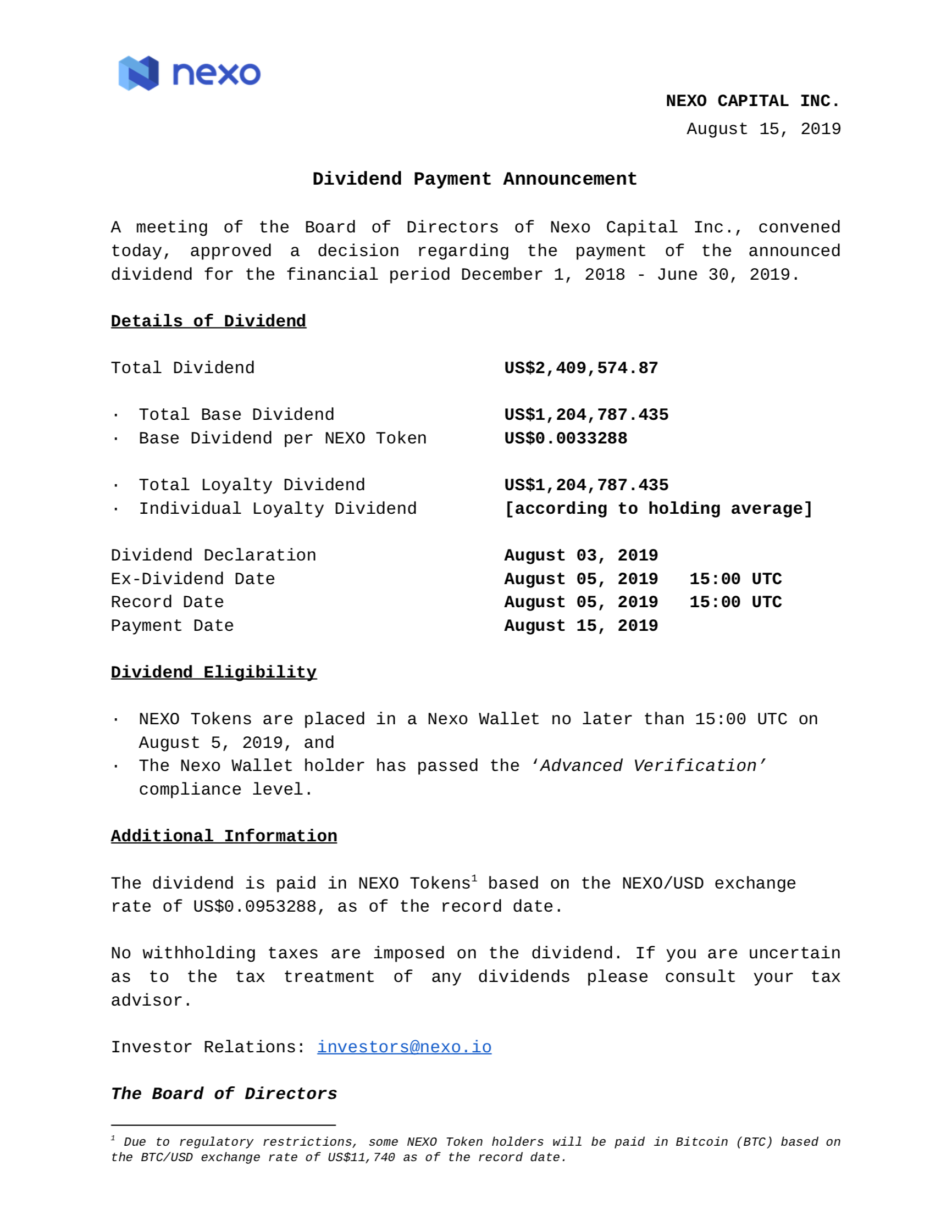 Since the April 2018 launch, Nexo has seen exorbitant growth of the registered user base to 250,000+ and has gained significant market share, making Nexo the market leader in Crypto FinTech.
Nexo's impeccable and innovative marketing strategies, unrivaled customer support, combined with a substantial upswing in crypto asset prices across the board has ensured unprecedented demand for Nexo's signature Instant Crypto Credit Lines™.
This has given us the means to further give back to the community, by allowing investors from around the world to generate 8% with Nexo's
Smart Mixer Unveils Privacy Enhancing Solutions to Keep Your Transactions Anonymous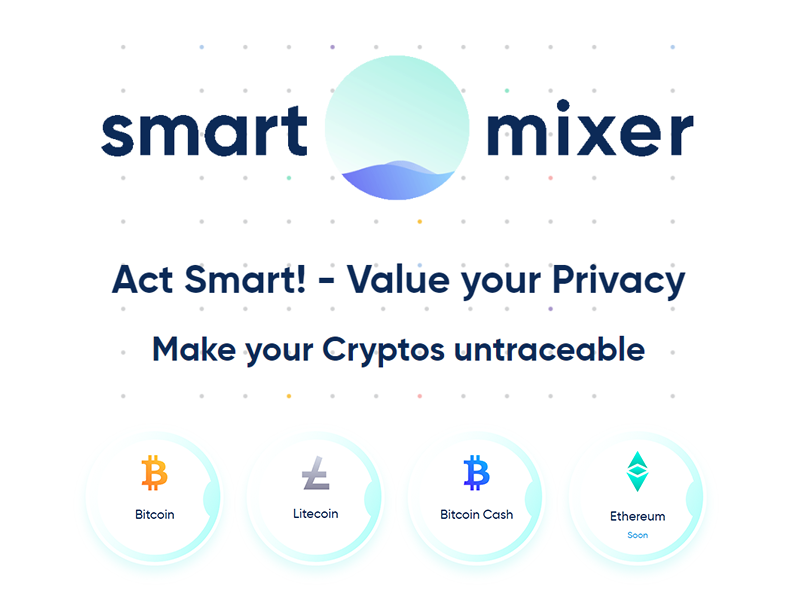 New privacy-enhancing solutions presented by Smart Mixer help users protect their financial privacy by supplying them with a complete service for conducting anonymous blockchain transactions. Smart Mixer provides a differentiated solution that offers full anonymity and proof of mixing to every Smart Mixer user.
SmartMixer, a custom cryptocurrency provider focused on improving an essential service to cryptocurrency users, has unveiled its offering, transaction anonymity.
The SmartMixer solution is an important one that protects the identity and transaction details of the SmartMixer user. The team at SmartMixer realizes that anonymity is a crucial component in a digital era that has stripped all notions of privacy away from the end-user.
Financial privacy is of the utmost importance since the value is transferred from one individual to the other. As such, security, privacy, and non-censorship are fundamental tenets of the financial transaction. While the blockchain may offer compelling solutions in security, accounting, and lack of censorship, anonymity may not be a high priority.
SmartMixer exists to address the crucial problem of the lack of financial transaction anonymity in this digital era.
How Does Smart Mixer Work?
The SmartMixer privacy-enhancing and anonymizing solution is designed with the end-user in mind in each step of the process. Smart Mixer provides simplicity and anonymity throughout the entire process.
To use SmartMixer, enter the recipient's coin address and send coins. Smart Mixer will mix the…