Bitpanda goes global: Announcing the Bitpanda Global Exchange and the IEO for the ecosystem token BEST
Vienna, 5th of June 2019 – Vienna-based fintech Bitpanda will launch the Bitpanda Global Exchange, a global cryptocurrency exchange for experienced traders, professionals and institutions. The Bitpanda platform will also get its own ecosystem token through an Initial Exchange Offering (IEO).  BEST (Bitpanda Ecosystem Token) will offer a range of benefits and incentives to nearly 1 million Bitpanda users.
The Bitpanda Global Exchange allows global crypto-to-crypto and fiat-to-crypto trading
Popular trading pairs including BTC/EUR, BTC/USDT, ETH/EUR, XRP/EUR, MIOTA/EUR, ETH/BTC, XRP/BTC, MIOTA/BTC, PAN/BTC, BEST/BTC, BEST/EUR and BEST/USDT.
Fiat deposits (Euro, Swiss Franc and British Pound) in the majority of European countries; withdrawals available globally
Bitpanda Ecosystem Token (BEST) IEO launches on July 9th, 2019
BEST offers up to 25% trading fee discount plus additional rewards and perks
Growing list of popular trading pairs and funding options
Competitive fee structure
State-of-the-art API
Highest security standards
BEST trading will start on August 7th, 2019
Bitpanda, the Viennese fintech with around 1 million users and more than 100 employees is launching the Bitpanda Global Exchange, a digital asset exchange for experienced traders, professionals and institutions. Bitpanda Global Exchange (Bitpanda GE) builds upon the popular, easy-to-use Bitpanda platform, which is the go-to-place to buy, sell and store digital assets like Bitcoin, Ethereum, digitised gold and more in Europe.
Bitpanda GE is available globally for crypto-to-crypto trading. Verified Bitpanda users within the majority of European countries can also deposit Euro, Swiss Franc and British Pound. Bitpanda GE is closely connected to the Bitpanda platform, which means that users can move funds easily between them. Bitpanda GE launches with popular trading pairs such asBTC/EUR, BTC/USDT, ETH/EUR, XRP/EUR, MIOTA/EUR, ETH/BTC, XRP/BTC, MIOTA/BTC, PAN/BTC, BEST/BTC, BEST/EUR and BEST/USDT and many more to come.
"Offering experienced users, a way to trade digital assets and building the largest Euro exchange is the next logical step for us. Bitpanda has been around since 2014 and we are a key player in Europe. We can build on a lot of synergies and experience," says Bitpanda CEO Eric Demuth.
As part of the Bitpanda Global Exchange launch, Bitpanda is also launching its first Initial Exchange Offering (IEO). The Bitpanda Ecosystem Token (BEST) is the coin of the Bitpanda ecosystem that offers users a wide range of benefits and perks within the Bitpanda ecosystem. The growing community of around 1 million Bitpanda users will be able to benefit from a wide range of rewards and perks. For example, they will get a reduction of up to 25% on Bitpanda trading fees, gain priority access to the upcoming Bitpanda Launchpad, which will be available later and allow the launch of third party IEOs.
"BEST will play a vital role in Bitpanda's global expansion and in making our vision of democratising personal finance and investing. BEST is the fuel of the Bitpanda ecosystem, which means that the Bitpanda platform, the Bitpanda Global Exchange and future products like the Bitpanda Launchpad will make heavy use of incorporating BEST", says Bitpanda CEO Eric Demuth.
About Bitpanda
Bitpanda is a fintech based in Vienna, Austria founded in 2014 by Eric Demuth, Paul Klanschek and Christian Trummer. The company is a firm believer in the innovative power of cryptocurrencies, digitised assets and blockchain technology. Bitpanda's mission is to tear down the barriers to investing and bring traditional financial products to the 21st century. Today, Bitpanda has around 1 million users and more than 100 team members. With a PSD2 payment service provider license, state-of-the-art security and streamlined user experience, Bitpanda has grown into a popular trading platform for newbies and experts alike. Users can currently trade Bitcoin, Ethereum, gold and over 20 other digital assets.
Alpha Capital LLC and OncoGenerix announce a new US-based pharmaceutical factory with tokenized ownership (ONGX Tokens)
Novel and generics pharma producer OncoGenerix and Alpha Capital LLC are launching a new injectable pharmaceutical factory in the US, both companies announced in a press release.  The new production facility will be similar to the one that OncoGenerix already operates in China, the company stated.  Alpha Capital LLC also said it is considering a Georgia Opportunity Zone as the location for the new plant. The output capacity of the new project is expected to reach 20 million vials of injectable oncology products and vaccines. OncoGenerix has recently completed a state-of-the-art pharmaceuticals factory in Mudanjiang Province, China. 
The announcement follows an international capital raise that Alpha Capital, LLC initiated in May.  The offering is a first-of-its-kind digital investment opportunity, which includes tokenized ownership of a pharmaceutical facility. Alpha Capital, LLC said it is offering up to 500 million ONGX Tokens at US $0.12 per token and a US onshore offering of shares in Alpha Capital's special purpose vehicle. The ONGX Tokens are built on the ERC20 blockchain protocol, serve as a SAFE (simple agreement for future equity), and will be exchangeable at the option of the investor for equity-token securities..
"Our joint work with…
Revolutionary Blockchain-Powered Social Media Platform Hyprr Set To Launch In August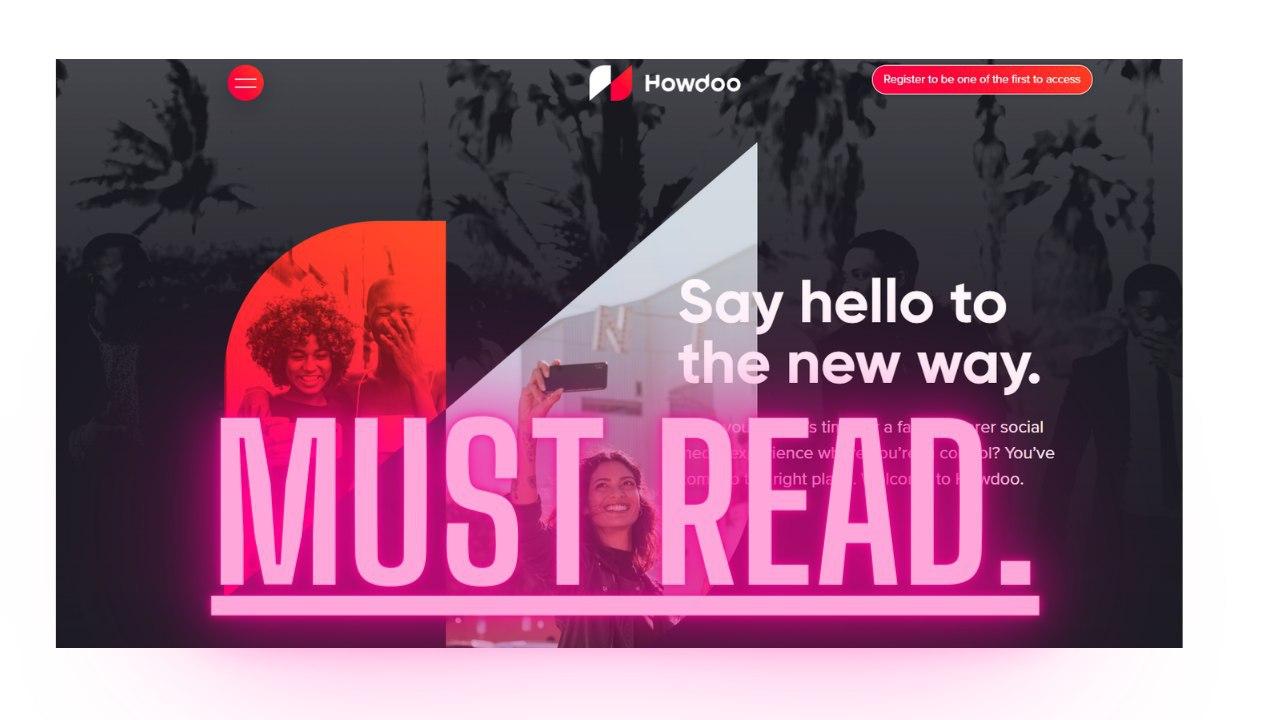 This could be a game-changer as Hyprr (formerly Howdoo) incorporates most of the benefits of other social media platforms and combines them into one. Oh…and it's also on the blockchain, so censorship-resistant you could say. 
HowDoo officially changes its name to Hyprr. The team is pleased to finally announce the launch of their new blockchain-powered social media platform Hyprr going public in August.
Why Hyprr? You may ask.
The answer is simple and straightforward.
The current social media landscape is no longer sustainable. There have been several cases of data breach and unauthorized mining of users' data. The owners of the popular social media platforms wield too much power and take arbitrary decisions. It is really all about them and what they want, when in fact, it should be about the users.
Now is the time for a change. This is why the idea of a social media platform truly powered by blockchain technology is an exciting one. A platform that gives full control and ownership to users, a safe and secure space where users can decide what happens to their information. A social media platform where content creators are duly paid and rewarded for their content. The good news is, a social platform like this already here, it is called Hyprr. Let's say you're a content creator with a few thousand followers, well under youtube's…
Casino Card Games Everyone Should Know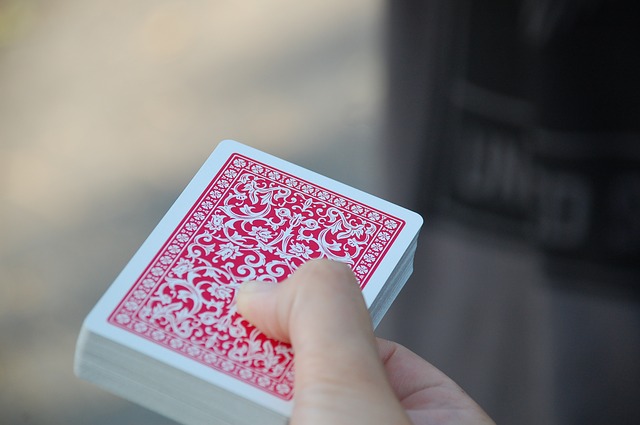 Do you know how to play the most iconic, rewarding, and popular casino games? Surely you thought of roulette and slots first, but you might be surprised how much more lucrative and exciting playing card games can be. 
Ok, we understand that poker takes a lot longer to learn and master than blackjack. But out of this list of the top casino card games, it's definitely a favorite of players all around the world. Card games generally tend to challenge us a little more than the other games like slots and roulette. Perhaps that's the reason why players who love blackjack or baccarat usually stick to them. 
Some card games are based mostly on luck, but the ones that challenge you are a lot of fun as well. Here are the classic card games you'll find in every casino, including online at sites like 888 Casino.
Blackjack – The World's Favorite Casino Card Game
The blackjack table is usually crowded when you visit a casino, that's because blackjack players understand what they can gain. Blackjack has the highest return to player rate out of all the table games. Roughly 99.7% of all the money the casino earns from blackjack goes back to players!
Moreover, with blackjack, you can choose from several different variants, so even if you are a pro, you don't need to feel bored. Plus,…