Bitpanda goes global: Announcing the Bitpanda Global Exchange and the IEO for the ecosystem token BEST
Vienna, 5th of June 2019 – Vienna-based fintech Bitpanda will launch the Bitpanda Global Exchange, a global cryptocurrency exchange for experienced traders, professionals and institutions. The Bitpanda platform will also get its own ecosystem token through an Initial Exchange Offering (IEO).  BEST (Bitpanda Ecosystem Token) will offer a range of benefits and incentives to nearly 1 million Bitpanda users.
The Bitpanda Global Exchange allows global crypto-to-crypto and fiat-to-crypto trading
Popular trading pairs including BTC/EUR, BTC/USDT, ETH/EUR, XRP/EUR, MIOTA/EUR, ETH/BTC, XRP/BTC, MIOTA/BTC, PAN/BTC, BEST/BTC, BEST/EUR and BEST/USDT.
Fiat deposits (Euro, Swiss Franc and British Pound) in the majority of European countries; withdrawals available globally
Bitpanda Ecosystem Token (BEST) IEO launches on July 9th, 2019
BEST offers up to 25% trading fee discount plus additional rewards and perks
Growing list of popular trading pairs and funding options
Competitive fee structure
State-of-the-art API
Highest security standards
BEST trading will start on August 7th, 2019
Bitpanda, the Viennese fintech with around 1 million users and more than 100 employees is launching the Bitpanda Global Exchange, a digital asset exchange for experienced traders, professionals and institutions. Bitpanda Global Exchange (Bitpanda GE) builds upon the popular, easy-to-use Bitpanda platform, which is the go-to-place to buy, sell and store digital assets like Bitcoin, Ethereum, digitised gold and more in Europe.
Bitpanda GE is available globally for crypto-to-crypto trading. Verified Bitpanda users within the majority of European countries can also deposit Euro, Swiss Franc and British Pound. Bitpanda GE is closely connected to the Bitpanda platform, which means that users can move funds easily between them. Bitpanda GE launches with popular trading pairs such asBTC/EUR, BTC/USDT, ETH/EUR, XRP/EUR, MIOTA/EUR, ETH/BTC, XRP/BTC, MIOTA/BTC, PAN/BTC, BEST/BTC, BEST/EUR and BEST/USDT and many more to come.
"Offering experienced users, a way to trade digital assets and building the largest Euro exchange is the next logical step for us. Bitpanda has been around since 2014 and we are a key player in Europe. We can build on a lot of synergies and experience," says Bitpanda CEO Eric Demuth.
As part of the Bitpanda Global Exchange launch, Bitpanda is also launching its first Initial Exchange Offering (IEO). The Bitpanda Ecosystem Token (BEST) is the coin of the Bitpanda ecosystem that offers users a wide range of benefits and perks within the Bitpanda ecosystem. The growing community of around 1 million Bitpanda users will be able to benefit from a wide range of rewards and perks. For example, they will get a reduction of up to 25% on Bitpanda trading fees, gain priority access to the upcoming Bitpanda Launchpad, which will be available later and allow the launch of third party IEOs.
"BEST will play a vital role in Bitpanda's global expansion and in making our vision of democratising personal finance and investing. BEST is the fuel of the Bitpanda ecosystem, which means that the Bitpanda platform, the Bitpanda Global Exchange and future products like the Bitpanda Launchpad will make heavy use of incorporating BEST", says Bitpanda CEO Eric Demuth.
About Bitpanda
Bitpanda is a fintech based in Vienna, Austria founded in 2014 by Eric Demuth, Paul Klanschek and Christian Trummer. The company is a firm believer in the innovative power of cryptocurrencies, digitised assets and blockchain technology. Bitpanda's mission is to tear down the barriers to investing and bring traditional financial products to the 21st century. Today, Bitpanda has around 1 million users and more than 100 team members. With a PSD2 payment service provider license, state-of-the-art security and streamlined user experience, Bitpanda has grown into a popular trading platform for newbies and experts alike. Users can currently trade Bitcoin, Ethereum, gold and over 20 other digital assets.
VERTEX EXCHANGE INTRODUCES GLOBAL TRADING PLATFORM TO HELP CRYPTO COMMUNITIES SELL TOKENS AT ALL TIME HIGH PRICES
Hong Kong, October 20, 2020 – Vertex Exchange has announced that its global community-oriented trading platform will be officially launched on October 20, 2020. 
Vertex Exchange aims to be the leading global trading platform that merges all altcoin communities from around the world to form one main crypto community trading with only one native token of its kind – the Vertex Token (VTX). 
Vertex Exchange is built with a mission to merge and unite global altcoin crypto communities and allow users to monetize approved ERC20 tokens by swapping them to VTX at their respective ATH (All Time High) prices, then selling them via a unique trading system that seeks to ensure price stability and liquidity. Since all crypto tokens in various markets have one thing in common, that they are tradable as they have monetary value, the concept of Vertex Exchange was first mooted to allow crypto communities to work together by swapping tokens and performing trades on one unified platform. 
The crypto market is well perceived to be highly volatile. It is not unusual that with every peak price of a crypto token, comes a huge down. To date, many token prices have slumped to a fraction of their peak prices. To help token holders recover their losses, Vertex Exchange's unique trading mechanism will bring about a new breakthrough for all global crypto communities, allowing token owners…
Chainwire Launches Blockchain-Focused Automated Press Release Distribution Service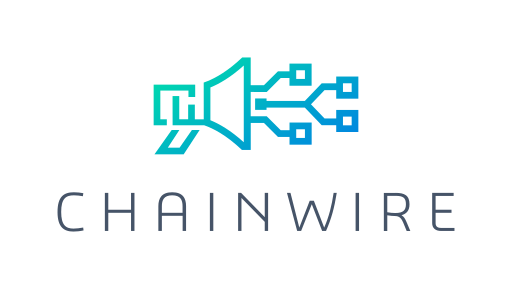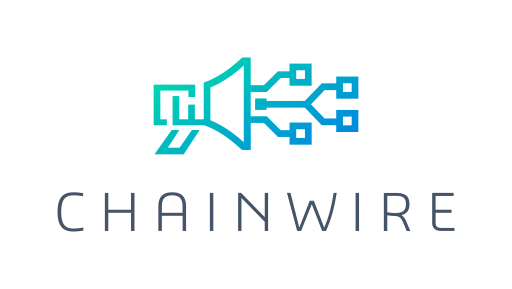 TEL AVIV, Israel, 13th October, 2020, // ChainWire //
MarketAcross, a world leader in blockchain public relations and marketing services, is pleased to announce the launch of Chainwire, an automated press release distribution service which provides guaranteed coverage and in-depth reports. Chainwire will be a one-stop-shop for the distribution of press releases in the cryptocurrency and blockchain sector. The launch marks the first time that advertisers can reach leading publications in the crypto media with the click of a button. 
While most industries have some kind of PR newswire service, the cryptocurrency sector has become a victim of its own rapid pace of growth over recent years. Since the ICO boom of 2017, there has been a proliferation of blockchain and crypto-focused projects, exchanges, investment firms, and marketing agencies, along with niche news and informational content sites. 
However, the infrastructure to connect this complex ecosystem has been slow to come up to speed, meaning that existing newswire services don't reach their target audience. It's estimated that one in five people own cryptocurrencies, so there is currently a significant missed opportunity to reach a massive global readership. 
As a newswire service dedicated to the crypto and blockchain space, Chainwire aims to address this gap. Press releases are distributed to leading publications, offering guaranteed coverage to reach audiences worldwide. The system is integrated with publishers and blogs, enabling accurate reporting via a user-friendly dashboard. It also…
How do cross-chain transaction networks work?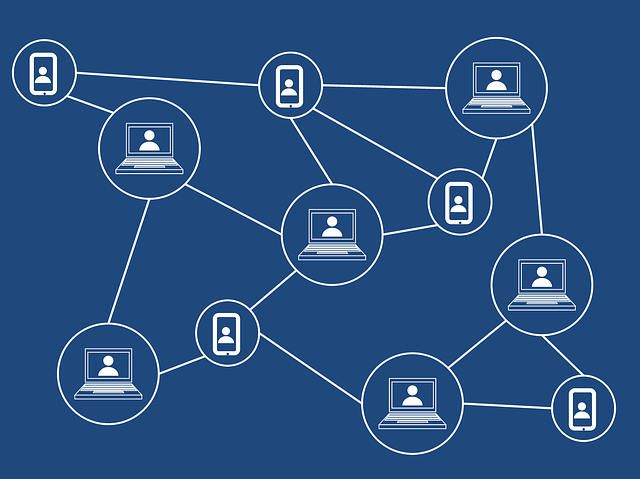 Blockchain technology was initially thought to be an all-in-one solution, where all the transactions would take place on a single chain. However, this idea was deemed impractical with time due to certain limitations and constraints arising within the system scalability area.
If blockchains are to live up to the expectations, then the blockchain technology should allow atomic transactions over various blockchains that are interconnected. A single blockchain may even be split into multiple chains that cooperate.
The concept of cross chains is understood as the ability of two operating blockchains to exchange information with each other in order to form a network to process transactions. Cross-chain transaction networks allow multiple blockchains to pass over information to one another.
The use of blockchain platforms like Bitcoin, Ethereum, and Ripple has highlighted scalability issues over time. These limitations in the present blockchain technology have hindered its full potentials and benefits. Exactly where cross-chain technology comes in to resolve such scalability constraints faced by blockchain technology.
Cross blockchain compatibility
The cross-blockchain compatibility issue arises whenever we talk about multiple blockchains. Incompatibility is because not all of the blockchains use similar protocols. Each blockchain system communicates according to its standards.
The lack of a standardized protocol of intercommunication between the blockchain networks cripples the blockchain technology's scalability, here comes in cross-blockchain compatibility. The concept allows blockchains to communicate without any…