Bitcoin (BTC) Bitcoin Cash (BCH) Ethereum (ETH) Litecoin (LTC) Price Analysis – Where To From Here? Get Ready!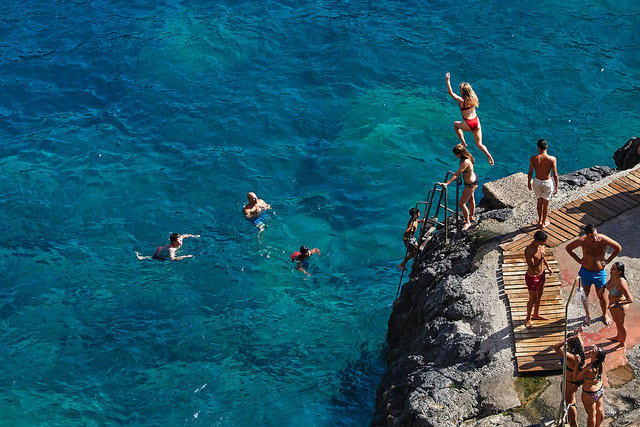 Since printing another leg lower last Friday (6/22) on large volume as well as moving into our previously noted potential support zones, the entire cryptocurrency sphere has been trading in a side-ways grind over the past five sessions with many beginning to form potential inverted Flag formations, yet again.
If this scenario appears familiar, it is, because we've recently seen this movie before as we witnessed similar action on June 10th, whereby we experienced a large move lower on meaningful (large) volume followed by some side-ways grind before resuming the primary trend, which remains lower.
As we can observe from the daily charts below, BTC; BCH; ETH as well as LTC all continue to trade below their 20; 50 and 200-day moving averages with little to zero indications/evidence of turning the tide thus far, which continues to suggest a poor technical posture and unfavorable conditions.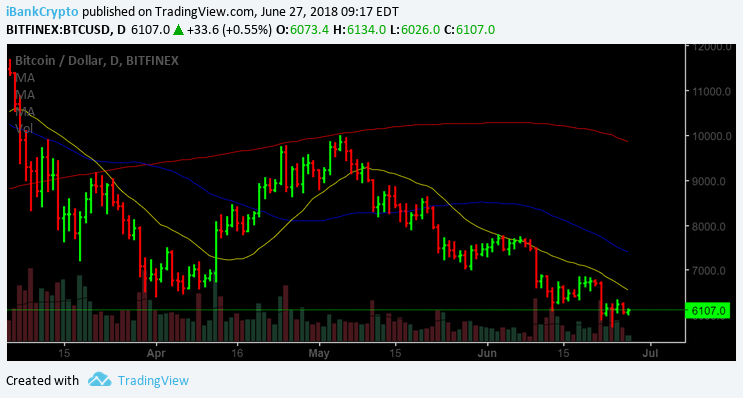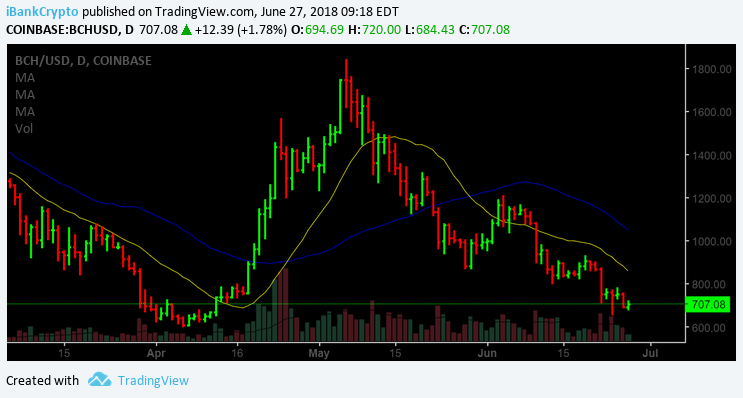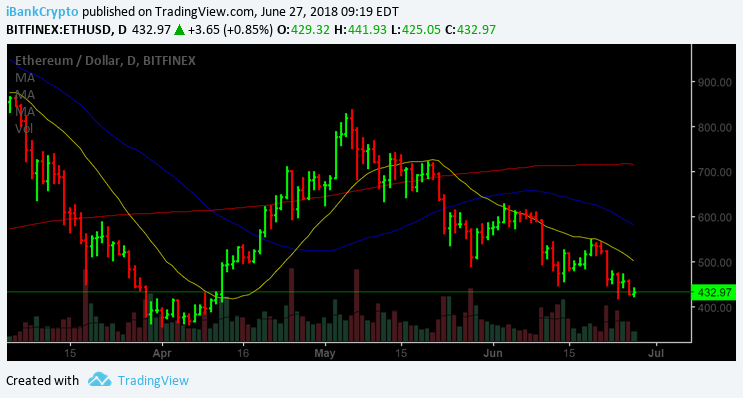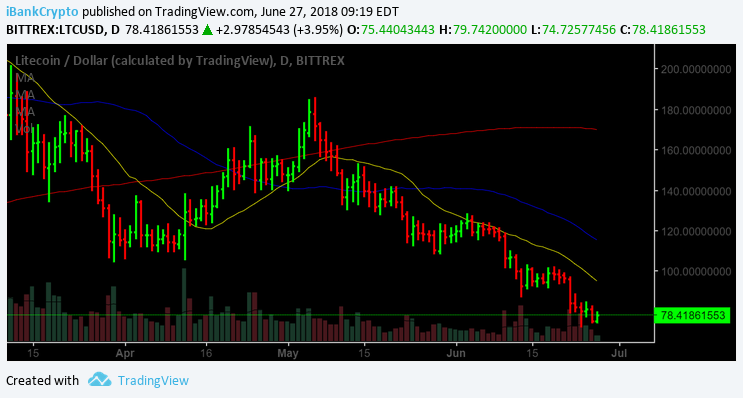 As we can observe from the daily time-frame above, Bitcoin; Bitcoin Cash; Ethereum and Litecoin remain in their prolonged downtrend and continue to display poor technical characteristics.
While we may experience and attempt some upside movement in the days ahead and perhaps flirt with the declining 20DMA (yellow line), we suspect that much like a few weeks ago (6/10-6/21), such move, should it materialize, would most likely be rebuffed before another leg lower ensues.
Thus, where do we go from here?
While the daily time-frames continue to portray potential for lower levels, not everything is bleak.
When zooming-out to both the Weekly and perhaps more specifically, the Monthly time-frame/s, we're nearing an important inflection point from which we suspect that the bleed lower subsides/pauses and in turn, results in a massive counter-trend rally that may begin as early as the next 2-3 weeks.
Nonetheless, we'll cross that bridge when we arrive and in the meantime, continue to keep readers of Global Coin Report apprised of the technical landscape and what may be in store ahead.
The following levels may be utilized as guides as well as providing evidence/clues with respect to the short-term direction moving forward.
BTC – Potential resistance resides at R1 6300; R2 6425; R3 6850-6900, while potential support can be found at S1 5700 (minor); S2 5400; S3 4900-5000 Zone.
BCH – Potential resistance resides at R1 780; R2  800-825; R3 860-875, while potential support can be found at S1 700-750 and S2 600-650 Zone.
ETH – Potential resistance resides at R1 475-500; R2 525-550; R3 575-600, while potential support can be found at S1 420-440 and S2 350-400 Zone.
LTC – Potential resistance resides at R1 85; R2 92; R3 95-100, while potential support can be found at S1 70-73 and S2 50-55 Zone.
Once again, while we suspect another leg lower to ensue, positive developments await nearby, as we also believe that we're rapidly approaching levels as well as Time, where both investors/traders are about to witness a rapid/sharp/vicious counter-trend rally that may catch many off guard/balance and travel to levels far beyond what many may anticipate and or comprehend.
Thus, be prepared and ready as we believe it's only a matter of weeks now before the sea of red subsides and the landscape is littered with green once again.
Happy Trading!!
For the latest cryptocurrency news, join our Telegram!
Disclaimer: This article should not be taken as, and is not intended to provide, investment advice. Global Coin Report and/or its affiliates, employees, writers, and subcontractors are cryptocurrency investors and from time to time may or may not have holdings in some of the coins or tokens they cover. Please conduct your own thorough research before investing in any cryptocurrency and read our full disclaimer.
Image courtesy of Anastos Kol via Flickr
Charts courtesy of tradingview.com
Is Bex500 an alternative to BitMEX?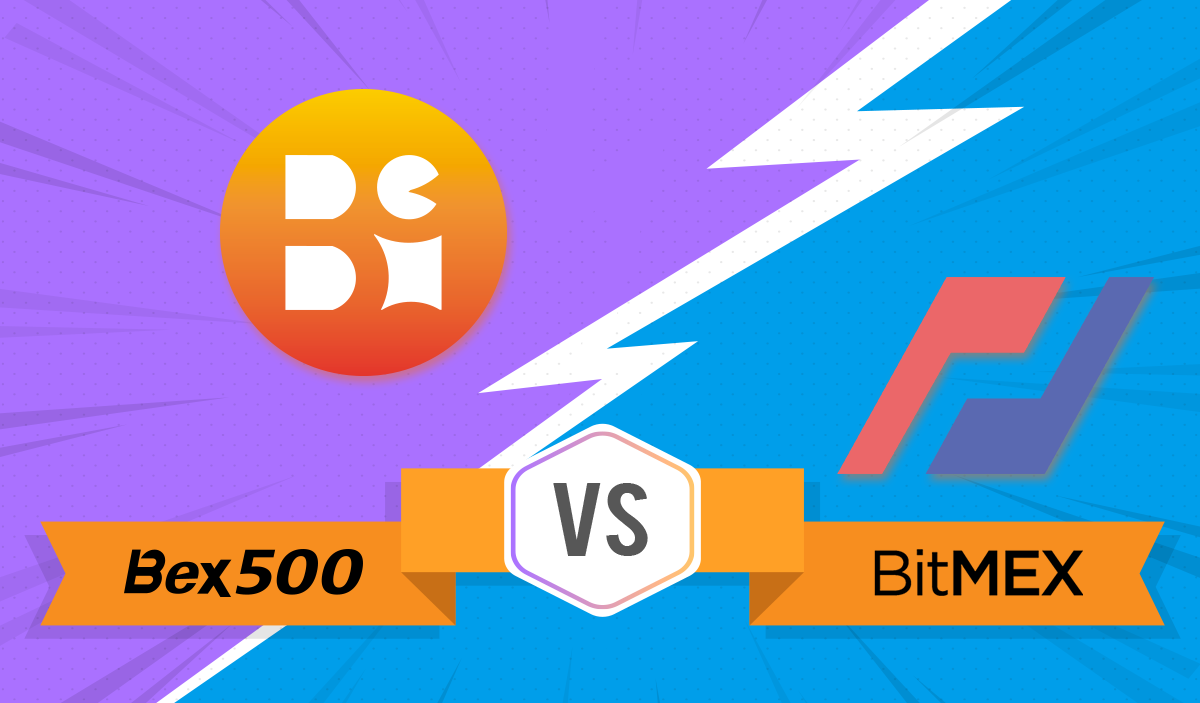 An all around review of Bex500
Bex500 is a young but rapid-growing exchange, less adversarial than BitMEX, but with higher leverage than Binance, Bex500 has enough strings to attract many crypto traders. 
Those dissatisfied with the old exchange, may find Bex500 exchange with a stable system with no manipulation or "overload", pleasant UX, user-friendly tool kits, and around-clock customer service.
Bex500 says they are making crypto margin trading "easier" and giving you a better return. 
Can they really achieve that? We conduct a comprehensive review as below to see if it is a trustworthy exchange
Question 1. What features does Bex500 have?
Bex500 offers perpetual BTC futures as well as three other cryptos including ETH, XRP and LTC, all paired against USDT. You may find Bex500 doing a good job aggregating most important features traders need for a robust trading experience with better return.
-A fair trade with no overload
Many traders are familiar with "overload" problem, which disables placing orders in peak trading times. It is suspected to be insider manipulations by exchanges which can cost users entire portfolios.
Bex500, with its unmatched TPS (claimed to be over 10,000 orders per second), ensures that the trading…
How Bitcoin Has Changed Online Gaming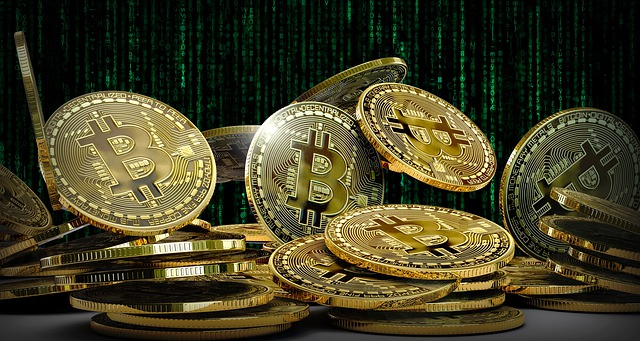 We always hear how Bitcoin is great for the financial industry, how it can remove the middleman and help you save money while you spend money. How it can provide fast transactions at any time to any place, even when you wish to send money to someone on the other side of the world.
While all of that is true, it is important to remember that Bitcoin's impact does not end there. The coin has already changed countless other industries, but one of the first ones that have accepted it with open arms — and therefore one that was changed the most — is the online gaming industry.
Bitcoin's impact on online gaming
The first thing to note here is that digital currencies have found their use in online gaming thanks to microtransactions. However, it goes far beyond simply purchasing an in-game item from another player. Bitcoin's biggest impact, without a doubt, concerns online gambling, sports betting, and similar activities.
Bitcoin brings security and anonymity
Bitcoin casino has become one of the new most popular places for an online gambler to visit, and for numerous reasons. Bitcoin brought increased security — to the financial industry, as well as online games. This is important because security is crucial for anyone who enjoys online gambling. It…
The Crucial Role of Cryptocurrencies & Blockchain in Modernising The Telco Industry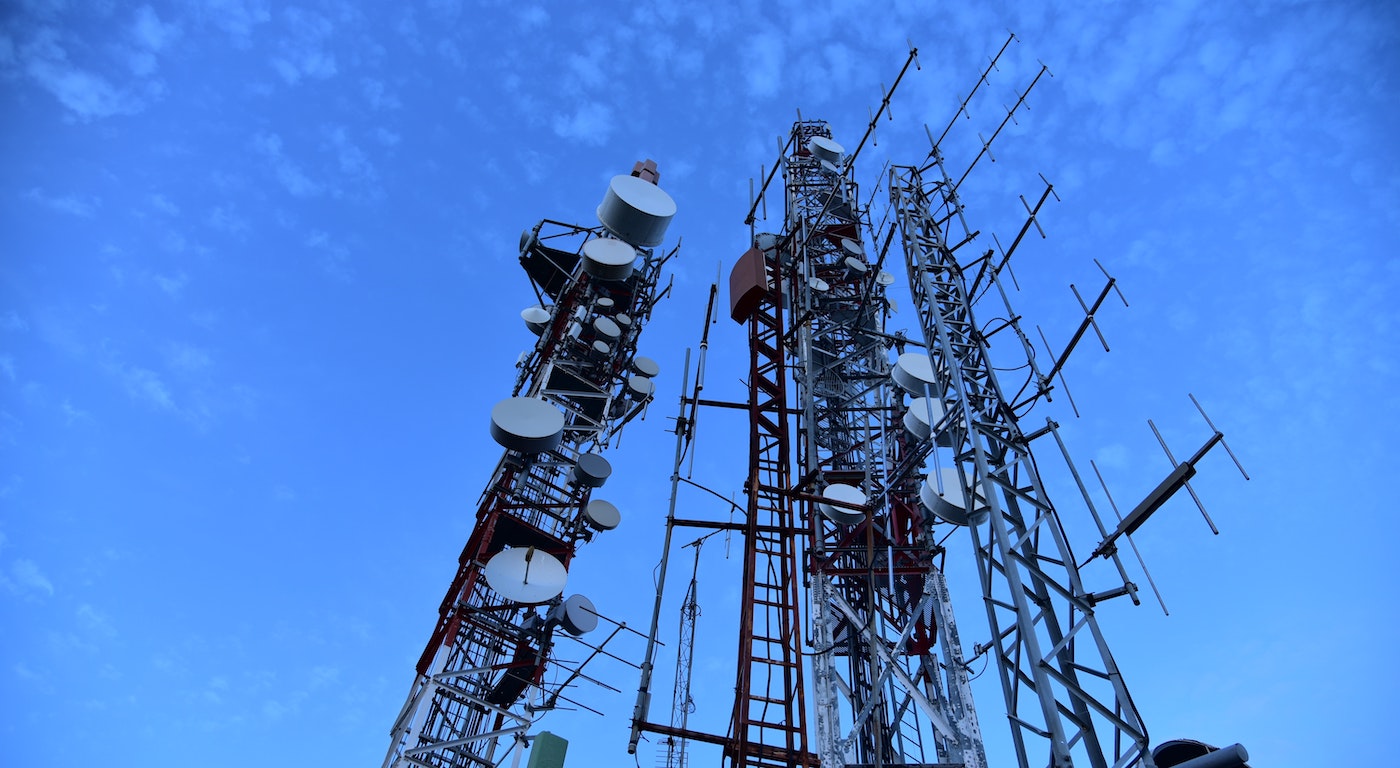 Blockchain has caused quite a stir in recent years. In fact, there's a school of thought that firmly believes the digital ledger technology will prove to be the 21st Century's biggest innovation. 
There are a great many industries braced for the disruptive force of blockchain, and the sweeping benefits it can bring to telecommunications can't be underestimated. 
A blockchain is a decentralised, distributed, public digital ledger that's fundamentally used to record transactions online. Every transaction that takes place is recorded across an extensive array of computers in a way that ensures that any individual record within the chain can't be tampered with or retroactively modified. 
Because of the virtually impregnable security associated with blockchain and the efficiency that comes with a fully decentralised ledger, there's plenty of potential for the technology within the telco industry in particular – especially given the financial flexibility that comes with cryptocurrency transactions beyond borders. 
Let's take a deeper look at the important role that both blockchain and its associated cryptocurrencies can play in modernising and securing the telco industry:
Unprecedented security
The arrival of blockchain is causing a stir at Deloitte. The professional services giant has contributed tens of thousands of words on blockchain within its 'insights' network, and there are…