Bitcoin (BTC) Has Died A Shocking 309 Times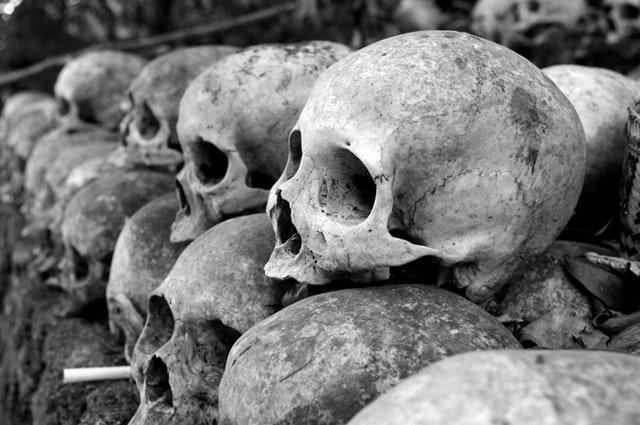 The fake news that Goldman Sachs has shelved plans to open a Bitcoin (BTC) and Crypto trading desk has been solely blamed for the crypto market turmoil that begun on the 5th of September and managed to sort of stabilize on the 9th. Many crypto-traders and enthusiasts were heartbroken that such fake news could be paraded as facts. They felt betrayed. Some pointed out that it was a lesson for thinking Wall Street will take cryptocurrencies to the next market Bull Run. It is with the above turmoil that many had declared Bitcoin is dead once again.
Turns out this is not the first time the King of Crypto has died. Forbes magazine managed to inform us that there is a tracker for the number of times Bitcoin has been declared dead by the media. Turns out that counter is at 309 times as can be seen in the screenshot below.
It is a bit hilarious when you think of it. After the smile, we realize that Bitcoin is not going anywhere. Neither is Ethereum, XRP or any of the other digital assets that have declined by large percentages in the last few days. As a matter of fact, if you are a seasoned trader, the current market decline is a normal occurrence from where you stand.
The author of the Forbes Magazine piece goes on to make light of the situation, for he too is a seasoned veteran of the crypto markets.
"The sense of urgency is everywhere I look. Bitcoin is dying, and it's time to get a new job. The warnings are stark. Bitcoin's price has lost 70% since its $20,000 peak last year, the Securities and Exchange Commission has rejected every bitcoin ETF it's seen so far and Goldman Sachs has delayed its much-touted roll-out of bitcoin trading."
If BTC Can Survive the Mt. Gox Fiasco of 2013/14, It Will Be Fine
Many of us crypto enthusiasts can be blamed for being too nostalgic with regards to last year's Bull run that had BTC touch the sky at levels of $20,000. Yes, we wanted the gains to continue but with every peak in any financial market, there is bound to be a fall in value.
One needs to only look at nature and observe how ocean waves travel. The key in crypto trading is to become one with the market turmoil as a surfer does when he balances his board on a magnificent wave that would scare the living daylights out of any regular person. It is perhaps prudent to refer to ourselves henceforth, as crypto surfers!
Any BTC HODLer who has been around since the Mt. Gox saga of 2013 to 2014, knows that the King of Crypto had declined to as much as $0.01 due to a hack at the exchange in 2011. From April 2013 to early 2014, the exchange was at the top of its game as it was handing up-to 70% of all online BTC trading. But it all came crumbling down due to a news report that the customers of the exchange were experiencing delays in withdrawing funds from the platform. Some even had to wait a few weeks for the transactions to complete. (Where was Ripple back then to complete the transactions in 3 seconds?)
In conclusion, the current market turmoil is not new to Bitcoin and the crypto markets. One needs to look at the number of times Bitcoin has died for you to accept that it will die a few more times in the future as well. With such knowledge, we can easily recover psychologically from each dip rather than musing about totally cashing out and forgetting about that Lambo.
For the latest cryptocurrency news, join our Telegram!
Disclaimer: This article should not be taken as, and is not intended to provide, investment advice. Global Coin Report and/or its affiliates, employees, writers, and subcontractors are cryptocurrency investors and from time to time may or may not have holdings in some of the coins or tokens they cover. Please conduct your own thorough research before investing in any cryptocurrency and read our full disclaimer.
Image courtesy of Pexels
The Bitcoin Revolution: Everything You Need To Know To Take Profits

Bitcoin is soaring high in the cryptomarket once again, and experts are expecting a return of the bullish trend of 2017. The current Bitcoin price is $7,615 as of 23 May 6:56 AM UTC. This significant jump comes just six months after the Bitcoin price plummeted to a low of $3150 in December 2018. Since then, Bitcoin has experienced steady growth and gain in the market. However, in the last 30 days, the Bitcoin price peaked to $8,320.82, its highest price ever. This phenomenal jump occurred in a span of only 10 days breaking the Bitcoin record so far of significant gains made in short time frames. This positive growth has led to experts forecasting the Bitcoin price to hit the $20,000 mark by the end of this year.
Since entering the market almost 11 years ago, Bitcoin is still at the top of the global cryptocurrencies list. The current circulating supply of Bitcoin is at unbelievable 17,708,875 BTC. The market trend of the Bitcoin price has remained positive even when the currency did not maintain an uptrend. Cryptocurrency researchers believe that Bitcoin has the potential to grow up to a high of USD 50,000 within the next two years.

How to Profit from Bitcoin…
3 Altcoins That Are Outperforming Bitcoin and Will Likely Face Consequences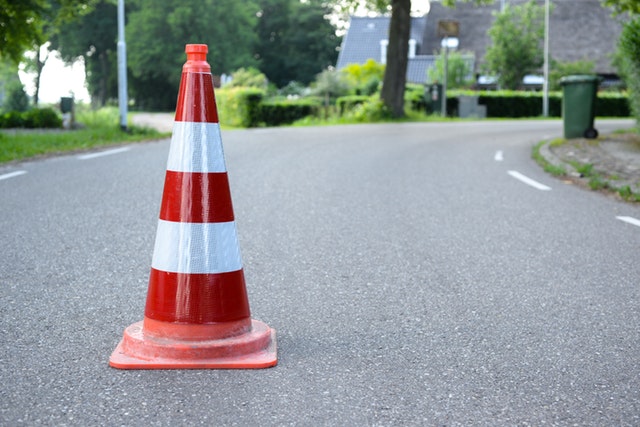 The crypto market is going through a period of massive recovery in the past few months, which has caused the investors' optimism to return. While all eyes are on Bitcoin (BTC), as usual, the largest coin seems to be struggling with a major resistance level at $8,000 at the moment. While this level was breached a few times now, every breach resulted in a correction.
At the time of writing, BTC is approaching this level yet again, with its current price being at $7,985,79, and rising further. The price managed to grow by 1.06% in the last 24 hours, and will undoubtedly hit $8,000 in a matter of hours, if not sooner.
However, while Bitcoin continues to remain volatile and struggles with waves of growth and decline, there are some altcoins that are not following its path. Of course, most of them are performing in pretty much the same manner as BTC, as they always had. But, a few coins have actually managed to outperform Bitcoin in recent months.
While optimists believe that this might lead to decoupling from Bitcoin — something that only Binance Coin (BNB) managed to pull off up to this point — it is likely that there will be consequences for these cryptos. This likely means that a price drop for these specific coins awaits somewhere in the near future, as outperforming BTC…
3 Cryptocurrencies Most Likely to Follow Bitcoin's Performance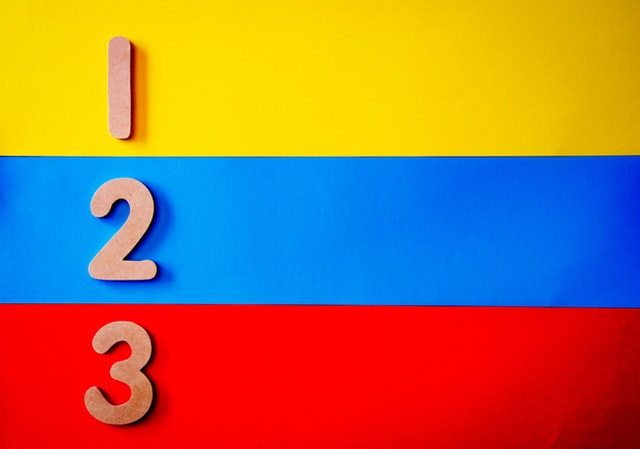 For more than a year, the cryptocurrency market has been dominated by bearish influence, with most coins seeing constant drops, or stagnation, at best. This all changed in the past few months, starting with Bitcoin which once again started leading the market up, bringing one minor rally after another.
BTC itself experienced massive losses in 2018, with its price going down by around 84%. Most other coins among the top 10 mirrored its performance, and some of them experienced even greater losses. However, now that Bitcoin sees gains again, these cryptocurrencies are still following its example, and many of them have seen massive breakouts. Some of the more notable altcoins that followed Bitcoin's recent example are Ethereum (ETH), Stellar (XLM), and Cardano (ADA).
Ethereum performance mirroring Bitcoin's price
As mentioned, Bitcoin led every rally so far, but before it did, its price first went through what is known as an ascending triangle pattern. The pattern held for around five months, which is exceptionally long for the crypto world. However, once the pattern was finally broken — the coin's price skyrocketed, more than doubling itself within only two months.
One thing to note is that Ethereum performed in pretty much the same fashion. After five months of struggle and confusion for investors, the second largest cryptocurrency also managed to break the pattern and skyrocket as well. It…