Bitcoin (BTC) Is Still The Undisputed King Of Crypto: Here's Why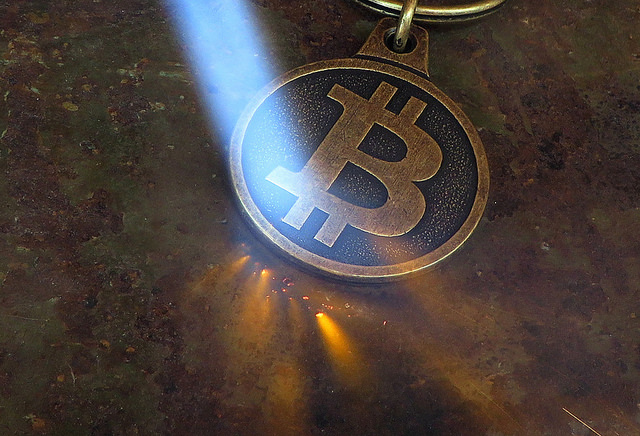 Bitcoin (BTC) has had a tough rap over the last few months. The slowdown in transaction processing times and the increased fees that have come on the back of increased transaction volume (in other words, scalability issue) have exposed the technology's primary flaws and, in doing so, led many to suggest that the flagship coin has had its day.
Well, not so fast.
Sure, bitcoin is down right now. At the time of writing, the price of bitcoin comes in at around $10,400 apiece, giving it a total market capitalization of a little over $175 billion. Sure, so-called competitor coins like Bitcoin Cash (BCH) are trying to muscle in on bitcoin's superiority as a transaction coin. Sure, the potential for Ethereum (ETH) to overtake bitcoin from a market capitalization perspective (the so called Flippening) is increasingly becoming a possibility.
But forget all that for a moment. Bitcoin is going nowhere.
When you look at the current state of bitcoin, the two primary arguments for the flagship digital currency fading away to insignificance are those outlined above – that the transaction times are too slow and that the fees are too high. These are reasonable arguments given what's happening right now on the network but as far as long-term implications are concerned, they are essentially insignificant.
Why?
Because bitcoin is only having scaling issues because it's the only cryptocurrency that has scaled to such a degree that network scalability has become a problem. Let's put that another way:
In order to have scaling issues, a coin has to scale.
None of the other coins (the transaction type coins, that is, for simplicity's sake we'll leave smart contract tokens like ETH out of this discussion going forward) have reached anywhere near the daily volume that bitcoin churns out and so it's practically impossible to compare any one coin with bitcoin as far as issue resolution is concerned.
Roger Ver can host a live stream demonstration comparing BTC to BCH transaction times and fees but it means nothing. Of course the BCH network is going to be faster and cheaper right now – Bitcoin Cash is doing around 6% of the daily transaction volume that bitcoin is.
When BCH reaches $10 billion a day in daily transaction volume, conduct the same like for like comparison and you'll get very different results.
But there's another, more important point to make here.
Above, we said that in order to have scaling issues you've got to scale to a point where these issues become apparent. The same is true for the following:
In order to solve scaling issues, you've got to have scaling issues.
And it's this point in time that bitcoin is at right now. There are numerous solutions being implemented today (SegWit, Lightning and more) that will reduce transaction fees and processing times on the bitcoin network. These solutions aren't going to happen overnight – they are complex technological developments that take time to integrate and, perhaps more importantly, integrate correctly – but the integration is happening right now and it's not going to be long before they are in place.
And once this happens, bitcoin will become the only cryptocurrency not only to have had scalability issues, but to have overcome these issues.
The mainstream interest in bitcoin over the last six months or so has been good in many ways, but it's come at a time when bitcoin is having problems. This has led many new entrants to believe that these problems are permanent, since it's their only experience of the bitcoin network. Other coins (Bitcoin Cash, we're looking at you) are capitalizing on this misinterpretation.
Keep that in mind.
We will be updating our subscribers as soon as we know more. For the latest on BTC, sign up below!
Disclaimer: This article should not be taken as, and is not intended to provide, investment advice. Global Coin Report and/or its affiliates, employees, writers, and subcontractors are cryptocurrency investors and from time to time may or may not have holdings in some of the coins or tokens they cover. Please conduct your own thorough research before investing in any cryptocurrency.
---
Image courtesy of Flickr
Importance of Bitcoin ETFs and Bakkt for the Crypto Space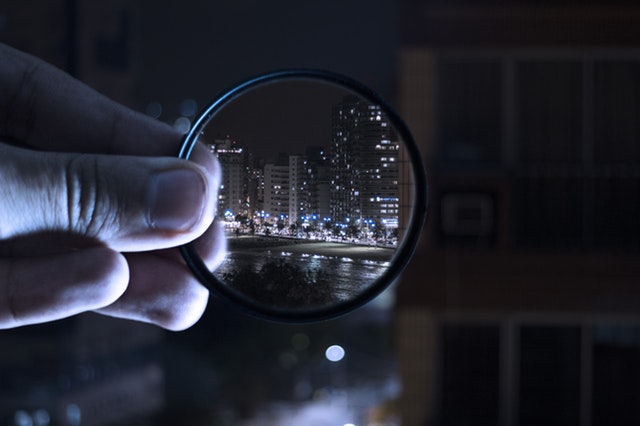 It is no secret that 2018 was a very bad year for cryptocurrencies, at least when it comes to prices and market cap. However, in its brighter moments, this year managed to set the stage for some very important events that are expected to make 2019 very successful and profitable. Two things have attracted the most attention, both of which were expected to occur in 2018, only to be moved for early 2019. Those two are Bitcoin ETF decision by the US SEC, and the launch of Bakkt.
What are Bakkt and Bitcoin ETFs and why are they important?
Let's start with Bakkt first. Bakkt Exchange is a business that is set to launch at the very beginning of 2019. It is a cryptocurrency platform that is set to offer a large number of services, including things such as warehousing and trading. However, there is another thing that makes Bakkt special, and that is the fact that the exchange itself is a product of the same company that has created the New York Stock Exchange.
In addition, Bakkt will be supported by some very influential names, such as Microsoft, BCG, and even Starbucks, to name a few. Furthermore, Bakkt will support crypto-to-fiat conversions. Starbucks will actually be one of the companies that have volunteered to help test the system, as users will be able to convert crypto to USD that can then be used in Starbucks.
Bakkt exchange…
SEC Postpones Bitcoin ETF Decision Once Again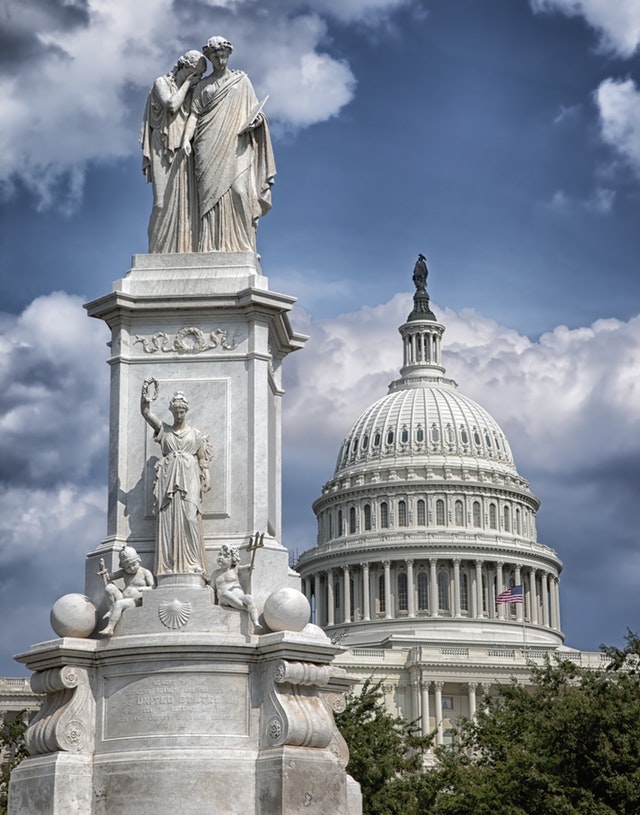 The new announcement by the US SEC (Securities and Exchange Commission) states that the decision regarding the potential approval of several applications for a Bitcoin ETF (exchange-traded funds) is once again postponed. This time, the SEC declared that the decision will be made by February 27th, 2019.
The application requesting that VanExk SolidX BTC fund get s listed on Cboe BZx Exchange that was published on July 2nd needs to be given order by the commission within 180 days. Originally, the deadline for doing so was December 29th. However, the SEC decided to extend the period for another 60 days, effectively moving it to February 27th.
The SEC stated that designating a longer period for making a decision was found appropriate, as more time is needed in order to properly consider the rule change.
Cryptocurrencies need a sufficient monitoring mechanism, claims SEC chairman
Recent reports claim that the SEC received over 1,600 comments after requesting the public opinion regarding the ETF applications issue. In the past, the SEC rejected many such applications, some of which were even submitted by SolidX itself. In addition, they also rejected the applications submitted by Gemini, the exchange owned by Winklevoss twins. Brothers were attempting to gain ETF approval ever since 2013, although to no avail.
Other applications were also submitted by Direxion, ProShares, as well as GraniteShares. The SEC rejected them all, stating that there is a reason to believe that the…
What to Expect in 2019: BTC, BAT, and Steem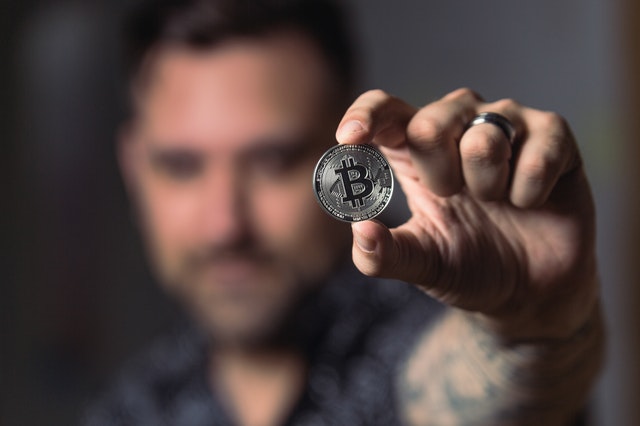 There are only a few weeks of 2018 left, and considering how bearish and crypto-unfriendly this year was, a lot of investors will likely be pleased to see it gone. Many believe that 2019 will be the year that will correct BTC prices and bring forth the period of great recovery.
But what does that mean for digital currencies? Which ones are a good investment right now? This is something that we will, hopefully, be able to answer right now. Here are the top 3 coins that everyone should keep an eye on in 2019.
1. Bitcoin (BTC)
Of course, we have to start with Bitcoin, the first and largest cryptocurrency. Bitcoin has lost a lot in 2018, and its losses are unparalleled by any other coin. In fact, in terms of market cap, Bitcoin has lost as much as the rest of the crypto market put together.
Many believe that its rapid growth, which started in late 2017 and has brought it to its all-time high, is responsible. That the bearish 2018 was only a one large price correction of the last year's price surge. Even if this is true, price corrections, luckily, all end sooner or later, and when this one comes to a close, Bitcoin will likely be ready for a big comeback.
2019 is expected to bring a lot that will serve BTC's rise to dominance. Many of the things expected to arrive are…