Is Facebook About To Adopt Litecoin (LTC)? Here's What's Behind The Rumors.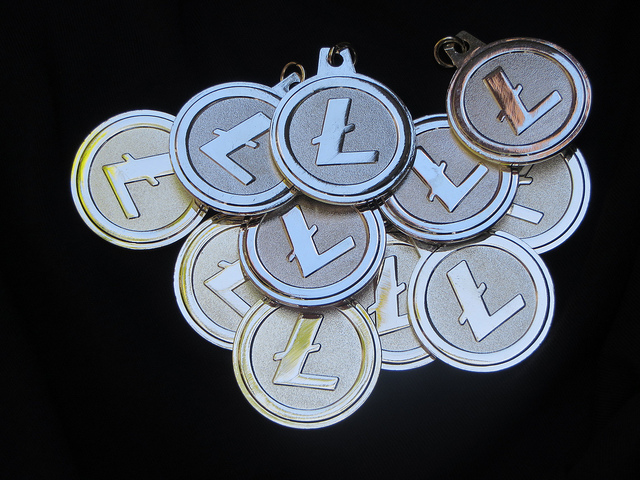 Back in December, Charlie Lee announced on Reddit that he had offloaded his Litecoin (LTC) holdings, citing a potential conflict of interest between his continued behind-the-scenes and public activity in the space and the future of LTC from a price perspective.
Here's what he said:
"So in a sense, it is conflict of interest for me to hold LTC and tweet about it because I have so much influence… or this reason, in the past days, I have sold and donated all my LTC. Litecoin has been very good for me financially, so I am well off enough that I no longer need to tie my financial success to Litecoin's success. For the first time in 6+ years, I no longer own a single LTC that's not stored in a physical Litecoin."
The market response was somewhat mixed to the development. Some suggested that his selling out of his position was a signal of a lack of faith in Litcoin's long-term ability to stand up to some of the emerging coins. Others thought the opposite, suggesting his move was a sensible one and one that would allow Litecoin to develop organically, without the claims that manipulation is rife, as we've seen with many other (much talked about) coins over the last few months.
This author falls into the latter camp – Lee's involvement in Litecoin's growth was a conflict of interest in the purest sense of the phrase, so he had two choices: continue to push for the coin's growth and sell his stake or back away from Litecoin and hold his stake.
The former, this author believes, is much better for the Litecoin community long term.
Anyway, that's not the point of this discussion.
Around the same time that Lee sold his LTC stake, Coinbase announced the appointment of a Facebook executive to its board of directors. The executive is David Marcus, vice president of messaging products at Facebook, and his remit is to bring years of experience in building large-scale mobile products.
This spurred a rumor:
Is the conflict of interest that Lee refers to rooted in Facebook's intentions to take on LTC as an integrated cryptocoin within its platform and if so, did Facebook request that Lee sells his stake so as to remove this CoI ahead of said integration?
Zerohedge put forward this suggestion here.
Since this all happened, Litecoin has had a pretty rough few weeks. Right now, the coin trades for $170 a piece, down nearly 70% on December highs.
The rumors remain in place, however, and, not only are the above factors playing into the suggestion that Facebook is interested in crypto, we actually got word from Zuckerberg himself in his 2018 Facebook mission statement, suggesting that the company will be looking into cryptocurrency and its potential integration with the Facebook ecosystem going forward.
So, is Facebook looking to integrate Litecoin with its platform, and specifically, its mobile messenger platform, near term?
Of course, it's still all rumors at this point and no one can say for sure. With that said, we've seen a conflict of interest sellout from Lee, a Facebook exec (a messenger exec, no less) joining Coinbase (which lists LTC as one of a very select few cryptocurrencies) and Zuckerberg announcing he's interested in crypto as a key focal point of the social network CEO's annual address.
And all of this within the space of a few weeks.
We think that there's more than enough justification for a speculative punt on this development playing out in line with the rumors, given the upside potential for Litecoin if Facebook makes the announcement the LTC community is looking for.
We will be updating our subscribers as soon as we know more. For the latest on LTC, sign up below!
Disclaimer: This article should not be taken as, and is not intended to provide, investment advice. Global Coin Report and/or its affiliates, employees, writers, and subcontractors are cryptocurrency investors and from time to time may or may not have holdings in some of the coins or tokens they cover. Please conduct your own thorough research before investing in any cryptocurrency.
---
Image courtesy of Global Coin Report Acrhives/Flickr
Ethereum Flippening Bitcoin In 5 Years?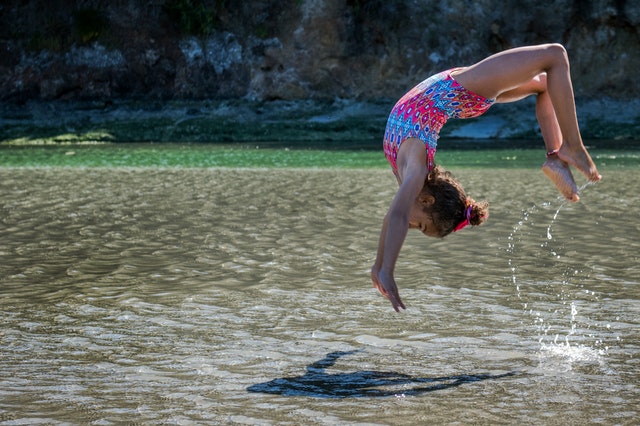 The dominance of Bitcoin (BTC) in the crypto markets due to the bear market, currently stands at 55.2%. Ethereum's dominance is a distant second at 10.8% of the total cryptocurrency market capitalization. This is despite the fact that the value of ETH is still shaky with many traders postulating that it could get worse for the digital asset before it gets better. Ethereum's decline has been blamed on three factors outlined below:
Congestion issues on the network
ICOs cashing out the ETH raised in the ICO boom of last December to late February this year
Traders shorting ETH due to the above two reasons
Ethereum Flippening Bitcoin?
In a tweet on the 18th of September, Weiss Ratings stated that ETH will grab 50% of Bitcoin's market share in 5 years. Doing the math, this means Ethereum flippening Bitcoin in the markets with a dominance that will be around 38%. BTC would be at half its current value, and at 27.6% of the total crypto market cap.
The full tweet from Weiss Ratings would go on to explain why this would happen:
"#Bitcoin will lose 50% of its #cryptocurrency market share to #ETH within 5 years, due to it offering more uses and being backed with superior #blockchain technology. We completely agree – unlike #BTC, which is a one-trick pony, the limit of…
Crypto News: What Happened To Bitcoin?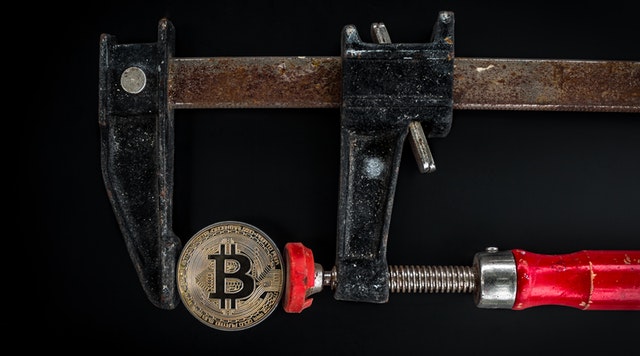 The crypto news of the day is what the heck happened yesterday in Bitcoin? In a matter of 2 hours, we saw the Bitcoin price go from 6320 to 6080 on Bitmex and then rocket higher to 6580. In the process, stops were cleaned out for both longs and shorts.
For all of 2018, Bitcoin has been a perfect vehicle for swing traders. The market has been playing support and resistance levels perfectly. The play has been to buy Bitcoin around the 6000 level and sell above 7000. Until this pattern changes, it's what traders and investors need to keep doing. Yesterday's price action, while crazy and extreme, does still support this strategy.
Why the crazy move in Bitcoin?
There are a number of thoughts as to why Bitcoin made the move that it did. They are technical related and don't involve a fundamental reason. The first is that there are bots on Bitmex that go hunting for stops. The bot utilizes inside knowledge of where the orders are clustered. If the bot can move the market to where the stops are, it can get filled.
The second is that yesterday was the expiration of the CBOE futures contract. I am an ex-futures trader (now crypto) and know that expiration days can see some crazy moves. This is because it's the last day to close a position on that futures contract.
…
XRP Rally Lifts Bitcoin and Ethereum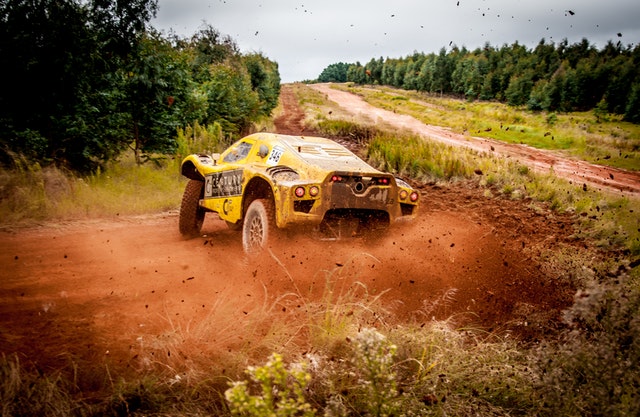 It's quite surprising to be writing this, but the XRP rally lifted Bitcoin and Ethereum off yesterday's lows. As I wrote yesterday in covering Bitcoin, my bullish enthusiasm was dampened by Bitcoin's $300 drop. XRP rising has given renewed hopes that the lows for the year are in and higher prices are ahead.
XRP Rally
The most frustrating part about the XRP rally was the news put out by our competitors. We read the XRP rally was due to xRapid launching soon and also that a major Saudi Arabian bank had joined the Ripple network for international payments. I've been trading cryptocurrencies long enough to know that no one knows the exact reason why something happens in the market. This is a major buy spike that came out of left field.
Bitcoin
I am certainly feeling better about Bitcoin now than I was 24 hours ago. The lack of volume and the price action felt like the market was heading lower. Today, however, we are back around the 6350 levels.
The problem is that it still not enough to make me buy more Bitcoin. We are still in the middle of the range between 6100 and 6500. This neutral zone is not an area that I want to be putting on trades. Yesterday's jump was indeed positive, but need proof that it was not…