Is Facebook About To Adopt Litecoin (LTC)? Here's What's Behind The Rumors.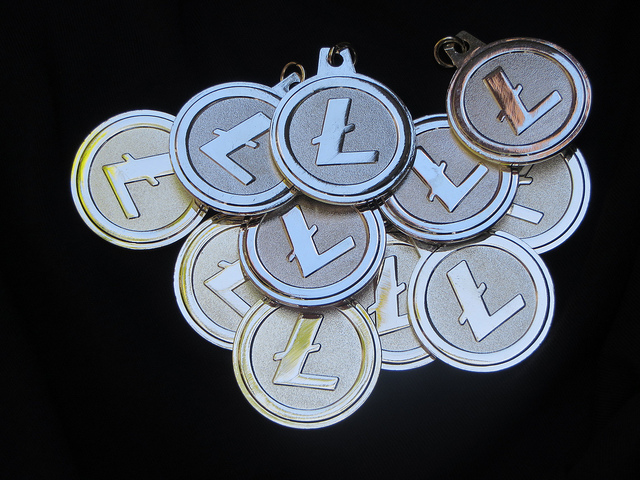 Back in December, Charlie Lee announced on Reddit that he had offloaded his Litecoin (LTC) holdings, citing a potential conflict of interest between his continued behind-the-scenes and public activity in the space and the future of LTC from a price perspective.
Here's what he said:
"So in a sense, it is conflict of interest for me to hold LTC and tweet about it because I have so much influence… or this reason, in the past days, I have sold and donated all my LTC. Litecoin has been very good for me financially, so I am well off enough that I no longer need to tie my financial success to Litecoin's success. For the first time in 6+ years, I no longer own a single LTC that's not stored in a physical Litecoin."
The market response was somewhat mixed to the development. Some suggested that his selling out of his position was a signal of a lack of faith in Litcoin's long-term ability to stand up to some of the emerging coins. Others thought the opposite, suggesting his move was a sensible one and one that would allow Litecoin to develop organically, without the claims that manipulation is rife, as we've seen with many other (much talked about) coins over the last few months.
This author falls into the latter camp – Lee's involvement in Litecoin's growth was a conflict of interest in the purest sense of the phrase, so he had two choices: continue to push for the coin's growth and sell his stake or back away from Litecoin and hold his stake.
The former, this author believes, is much better for the Litecoin community long term.
Anyway, that's not the point of this discussion.
Around the same time that Lee sold his LTC stake, Coinbase announced the appointment of a Facebook executive to its board of directors. The executive is David Marcus, vice president of messaging products at Facebook, and his remit is to bring years of experience in building large-scale mobile products.
This spurred a rumor:
Is the conflict of interest that Lee refers to rooted in Facebook's intentions to take on LTC as an integrated cryptocoin within its platform and if so, did Facebook request that Lee sells his stake so as to remove this CoI ahead of said integration?
Zerohedge put forward this suggestion here.
Since this all happened, Litecoin has had a pretty rough few weeks. Right now, the coin trades for $170 a piece, down nearly 70% on December highs.
The rumors remain in place, however, and, not only are the above factors playing into the suggestion that Facebook is interested in crypto, we actually got word from Zuckerberg himself in his 2018 Facebook mission statement, suggesting that the company will be looking into cryptocurrency and its potential integration with the Facebook ecosystem going forward.
So, is Facebook looking to integrate Litecoin with its platform, and specifically, its mobile messenger platform, near term?
Of course, it's still all rumors at this point and no one can say for sure. With that said, we've seen a conflict of interest sellout from Lee, a Facebook exec (a messenger exec, no less) joining Coinbase (which lists LTC as one of a very select few cryptocurrencies) and Zuckerberg announcing he's interested in crypto as a key focal point of the social network CEO's annual address.
And all of this within the space of a few weeks.
We think that there's more than enough justification for a speculative punt on this development playing out in line with the rumors, given the upside potential for Litecoin if Facebook makes the announcement the LTC community is looking for.
We will be updating our subscribers as soon as we know more. For the latest on LTC, sign up below!
Disclaimer: This article should not be taken as, and is not intended to provide, investment advice. Global Coin Report and/or its affiliates, employees, writers, and subcontractors are cryptocurrency investors and from time to time may or may not have holdings in some of the coins or tokens they cover. Please conduct your own thorough research before investing in any cryptocurrency.
---
Image courtesy of Global Coin Report Acrhives/Flickr
Reasons Behind The New Bitcoin Crash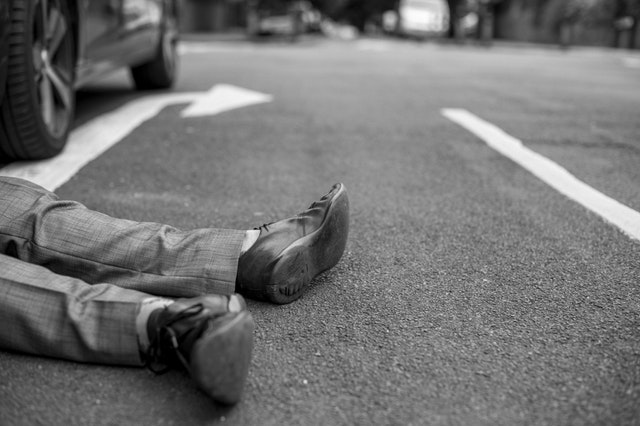 Cryptocurrency investors and supporters experienced quite a shock last week with the latest Bitcoin crash. Almost every single one of top 100 cryptocurrencies trading in the red. Not only that, but most of them experienced massive losses, often larger than 12%, or even 15%.
The event was unexpected and all cryptos, with the exception of a handful of stablecoins, lost a large part of their value. However, as always, Bitcoin is the one receiving the most attention, especially since this is the first time that BTC has dropped below $6,000 in a long while. Right now, Bitcoin is still losing value, with its current price being at $5,503.11 per coin, and a drop of 12.76% in the last 24 hours.
After the initial shock, a lot of investors started wondering and researching the new crash. The main question still remains: Why did this happen?
While this is more than understandable, especially considering how much money, time, and patience people have invested in crypto, the reasons behind the new crash remain obscure to many. Because of that, we are now going to explain two events that are most likely to be causing this situation.
1. The selloff
This is believed to be the main reason for the new crash of Bitcoin. The selloff came as a consequence of the last year's bull run, which has launched BTC and other coins to entirely new heights. Because of that, numerous…
What Will It Take For Bitcoin (BTC) To Rise Again?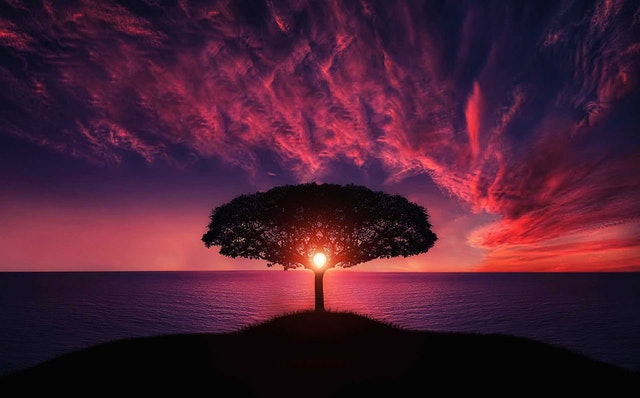 It is no secret that 2018 has been a terrible year for cryptocurrencies when it comes to their value. Things looked so bright during the first few days of this year, with Bitcoin hitting $20,086 per coin, and every altcoin reaching new heights. However, it was not to last, and soon enough, the market crashed, and prices went down.
What followed was months and months of a heavily bearish market that kept pushing the prices further and further down. It prevented any attempt of recovery, although several of them gave it their best shot.
Despite a situation like this, crypto investors never forgot the potential of Bitcoin, and many have been predicting another bull run that would have the same results. Those expectations were quite large, and potentially even unrealistic at first. Now, however, as the year approaches its end, it doesn't seem like anything will happen. The community started to wonder why that is, and what would it take for another bull run to emerge, which is what we will try to answer right now.
What does Bitcoin need in order to have another bull run?
1. Bringing regulation
The crypto space remains highly unregulated in most parts of the world, which is one of the largest reasons why BTC remains dormant. While there are attempts to regulate it, these attempts are made even more difficult due to the fact that the market is constantly changing and…
Forget Bitcoin: 3 Altcoins That Will Double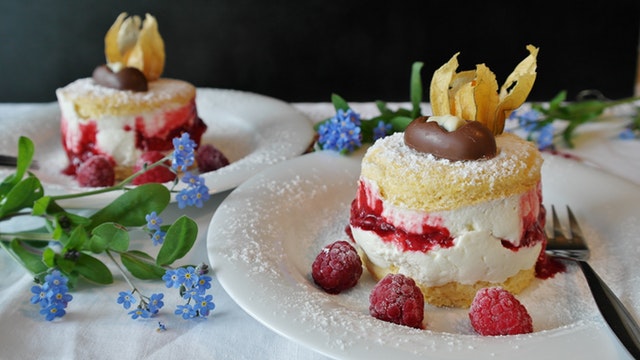 This movie is getting old.
Every day we comb through the news, scour the web, and flip through the feeds on our social media pages. We look for the movement on our favorite coin(s) and we search for solid investment opportunities. Of course, the dominant advice we are fed inevitably leads us back to Bitcoin (BTC).
Is it a good time to invest in Bitcoin (BTC)? Is Bitcoin (BTC) ready to move? The Twitter feeds are sure of it. Any day now, Bitcoin (BTC) is going to go through the roof. And if you don't get in now, your FOMO will leave you waiting for a dip, hoping to join your giddy friends who knew better all along. But when you open your wallet to check the action on your investment, it's always the same thing. The undisputed king of the cryptoverse has traded sideways again.
To be clear, Bitcoin (BTC) is going to come back. And when it does, it will likely double or triple overnight. But you know what? So will a number of altcoins in that time. The question that leaves most of us scratching our heads is, which ones? And while no one knows for sure which coin(s) will pop, what follows is a short list of three great crypto-choices we should be watching while we wait for the king to come back.
Basic Attention Token (BAT)
The first (And most obvious) on my…