ALERT! Bitcoin searches in Google hit the lowest point since may 2017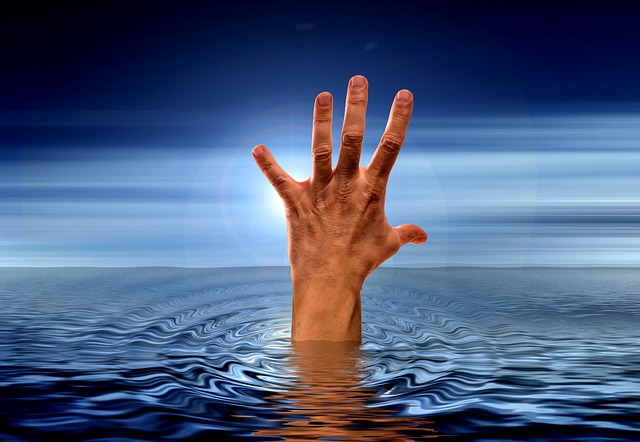 There is no doubt that 2018 has been a tough year for Bitcoin and the rest of the cryptocurrencies. As the price slump continues to take a toll on the price value of various virtual currencies, a research report that was done on Google Trends has disclosed that there is a growing percentage of the general public losing interest in digital assets, including Bitcoin.
Specifically, the researchers made headways that searches for the two top virtual currencies in the crypto market, Bitcoin and Ethereum, has witnessed sharp depreciation in recent months. As per the findings of the research, fewer people are showing interest in searching the word Bitcoin on Google than at any time for about a year. Information gathered from Google Trends indicate that Bitcoin's search term is advancing towards historic low levels of popularity never seen since May 2017.
Search interest for "Bitcoin" down about 30% since we published our market outlook—in line with expectations so far. https://t.co/L6alkUkh9L pic.twitter.com/EY3xl5Pbpf

— Tuur Demeester (@TuurDemeester) October 25, 2018
This comes as a surprise as the market has been flooded by constant streams of price analysis articles that claim Bitcoin fortunes are going to skyrocket to a million dollars at any time while the endless cries to decentralization have been on an all-time high. What the findings of the study done on Google Trend tell us is that the interest in virtual currencies has gone down massively over the past few months.
According to the research findings, Bitcoin searches have depreciated by more than 60 percent since the beginning of 2018, marking their lowest level in recent history. The Google stats story stand to be the same for the second largest virtual currency after Bitcoin in the crypto market, Ethereum.
People are not only searching less for Bitcoin, but they are also venturing less into the trade of cryptocurrency assets. As it was reported in August by many reputed media sources, the graphics-card producer, Nvidia, established that the sale of its cryptocurrency-dedicated graphics card had depreciated from its initial price of 289 million US dollars in Q1 of 2018 to 18 million US dollars in Q2.
Trade volumes have also devalued sharply since the peak milestone that was experienced in the first weeks of January this year. During the early days of January, the market capitalization of the entire cryptocurrency market was equal to just over 835 billion US dollars. Today, the story is different as the whole market cap of the crypto market currently stands at about 210 billion US dollars, an estimated decline of 75%.
Exchanges have not been left behind in the dismal crypto performances recording precipitous declines in trade volumes. For instance, trading on one of the largest and most significant crypto exchanges in the world, Coinbase, recorded alarming trade declines of 83% since January 2018.
Is this the beginning of the end for Bitcoin and cryptocurrencies in general?
There seem to be two ways of looking at the current situation. Pessimists might want to convince us that virtual currencies are set to fall further and fade into obscurity to never come back again. On the other hand, it might be prudent to look at the situation as a stumbling phase for Bitcoin as well as other cryptos following an extended wild-west period of exchange. The virtual currency market is coming into its own.
During the last weeks of 2017 and early 2018, the market witnessed huge price surges in the cryptocurrency market being driven by people trading under the deception of the greater fool theory. Many people invested in cryptos thinking people would continue to purchase after them, driving up the prices and facilitating them to sell.
Up until February, the greater fool theory strategy might have worked. As Bitcoin has been reasonably constant since then, individuals trading using the argument of the greater fool theory would have been either less or totally uninterested in trading.
Although the get rich quick mentality exists in many people who venture into cryptocurrency still lingers on, it has far less than it was 12 months ago and that is a good thing as both the crypto-king Bitcoin and market will only attract individuals and traders who are in it for the long haul.
For real-time trade alerts and a daily breakdown of the crypto markets, sign up for Elite membership!
Disclaimer: This article should not be taken as, and is not intended to provide, investment advice. Global Coin Report and/or its affiliates, employees, writers, and subcontractors are cryptocurrency investors and from time to time may or may not have holdings in some of the coins or tokens they cover. Please conduct your own thorough research before investing in any cryptocurrency and read our full disclaimer.
Image courtesy of Geralt/Pixabay
Why Bitcoin Price Remains Stable Before the Expected Hike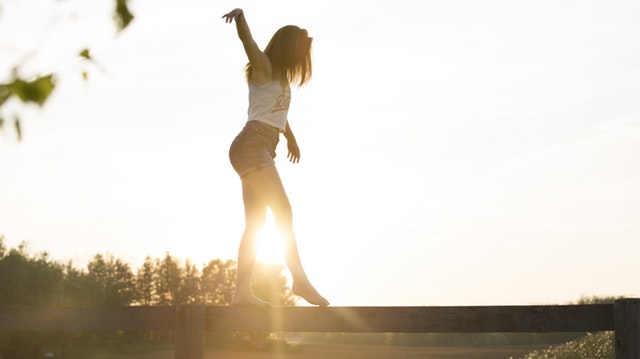 The cryptocurrency rallied a few days back, but now, it has moved closer to 38.2% Fib level. Investors are enthusiastic that as it remains at this level for some time, and stabilize. The next move in Bitcoin price will take it to the 61.8% Fib level. This is when the hike in the price of the cryptocurrency will occur towards $4,200. However, after the surge in price, the upcoming weeks will see the Bitcoin falling swiftly to $3,000.
The truth is that if this move fails to occur, there may not be an improvement in the value of the digital currency. Also, this movement will enable the "bullish gartly pattern" we saw on the BTC/USD 4H chart to become a reality. Also, we are expecting that the Bitcoin price will decline the same way it has been recovering since early February.
Why this week's closing price matters
Presently, Bitcoin price is still trading above what the intrinsic value is showing on larger time frames. However, we can see adequate room to accommodate short-term rallies. The price at which Bitcoin closes this week is very critical. It will be a clear indication as to how the digital currency will move in the coming weeks.
If Bitcoin closes at a price above $4,000, we are hopeful that the correction may come from early next week. On the other hand, any…
Stanford Lecturer praises XRP over Bitcoin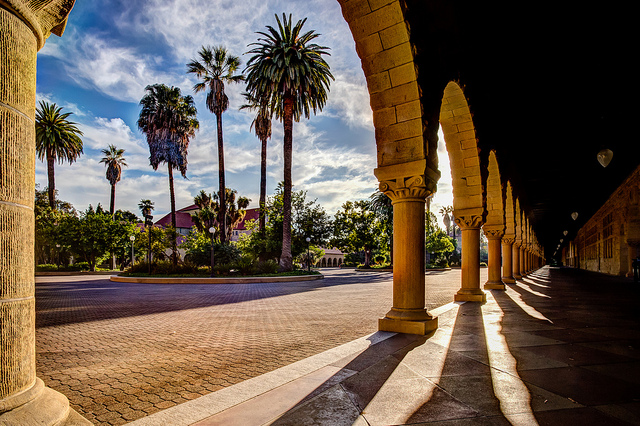 The world of cryptocurrencies continues to cause controversies even now, particularly when it comes to matters such as the superiority of one coin over others. According to recent reports, one student from Stanford University has stated that one of Stanford's guest lecturers — Dr. Susan Athey — bashed the first and largest cryptocurrency, Bitcoin, while praising XRP.
Does guest lecturer go anti-Bitcoin?
In late February, Stanford's student called Conner Brown came out publicly with a claim that Athey described Bitcoin's network and protocol inaccurately, and that she also used the opportunity to make unfounded criticism. Athey, who also sits on Board of Directors at Ripple Labs — XRP's parent company — supposedly also stated that XRP provides solutions to all issues mentioned in regards to Bitcoin.
According to Brown's comments on the matter, the lecture in question took place over a month ago, and after attending it, he wrote an open letter to Standford, explaining the incident. In the letter, Brown claims that Athey inaccurately presented Bitcoin's consensus protocol and overstated several issues, such as the threat of a 51% attack on the coins network, as well as Bitcoin's mining centralization.
However, the main problem with the lecture, as Brown sees it, is the professor's claims that XRP presents a solution to these problems.
The claims caused Dr. Athey to respond publicly via Twitter, stating…
Bitcoin Chasing Green — First Positive Month Since July In Sight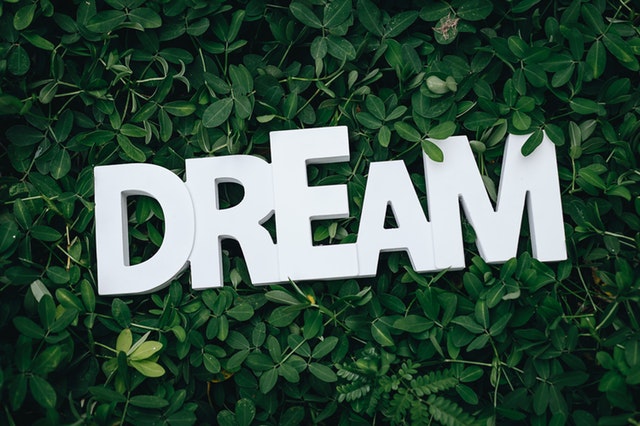 The crypto market has started seeing gains in mid-February, with Bitcoin (BTC) following the bullish trend as well. In fact, the largest coin was on its way of seeing the first positive month since July of the last year. Even though its price was struggling to permanently overcome the major resistance at $4,000, the coin kept trying, and as long as its price doesn't drop below $3,414, this goal can still be achieved
The return of the bearish trend which briefly overtook the market on February 24th caused a lot of damage, although Bitcoin managed to remain above $3,800. Following the crash, BTC started seeing minor gains once again, indicating that the bears have withdrawn for now.
What does the future hold for BTC?
As mentioned, Bitcoin can only complete a positive month if its price remains above $3,500 until the end of February. At the time of writing, the price sits at $3,807 according to TradingView, with an increase of 0.58% in the last 24 hours. As things are right now, it is likely that BTC might succeed in doing this, as its price performed relatively well ever since January 11th, even though it remained between $3,300 and $3,700.
The recently-emerging bullish trend took it beyond this, and while the price…