Litecoin (LTC) gets chosen as a means of exchange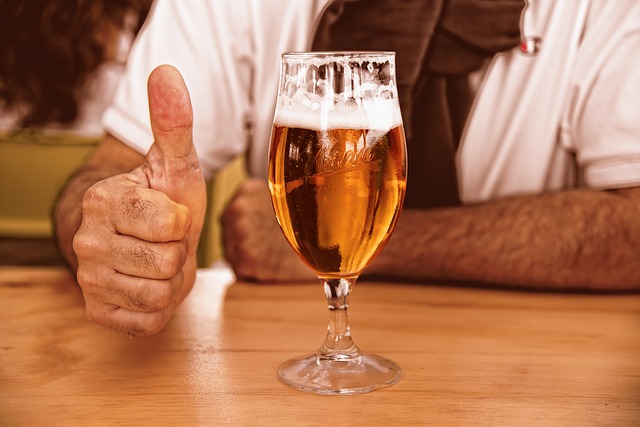 We all know, Litecoin is one of the most significant cryptocurrencies in the market today. It's a digital asset that is poised to take over the banking system by storm by creating a better and faster means of payment. This cryptocurrency has been piped to become the number one means of exchange for the world's financial institutions, as it is fast and cheap; with Litecoin, you can pay for goods at a fast rate with little charges.
Furthermore, it is necessary to know that Litecoin (LTC) is often regarded as the silver coin to Bitcoin. It has also been considered to be very similar or a clone to Bitcoin. Even though Litecoin is similar to Bitcoin, it is much faster and efficient.
The digital asset has been chosen by banks and other financial institutions as a means of exchange, due to its 'Lightning Network' as it is off-chain scaling. It is also necessary to keep in mind that there may be other crypto-coins that may serve as an alternative, but Litecoin is considerably faster and cheaper.
Litecoin has also gotten the backing of the UN as they were present at the recent Litecoin summit which also hosted important dignitaries such as Bill Barhydt, ABRA founder and CEO, Eric Brown, Aliant Payments CEO, Franklyn Richards, Director of Litecoin Foundation, Elizabeth Stark, Co-Founder and CEO of Lightning Labs, Diego Guittiérrez Zaldívar, Adam Draper, Elaine Ou, and Eric Brown.
The Recent Happenings on Litecoin Price
Litecoin is aiming to get cheaper regarding its transactions. LTC is regarded as the 7th most valuable crypto in the crypto-space; the digital asset also declared in a Medium Post that it would "lower network fees by more than half."
Subsequently, Litecoin's developers stated that the critical step was stirred by "last year's run-up in the price of LTC when the tx fees regularly reached up to and over $0.10 on average per transaction and peaking at just over $1."
Litecoin's decision to lower the fees will foster its mass adoption. LTC developers said,
"We're not even close to block limits and the block size on disk is pretty small (20GB) relative to other coins"
We do know that market activities usually determine the charges on cryptocurrencies, but developers have the capability to set these charges to a minimum amount – which is now at 0.001 LTC/ kB.
Earlier on, Litecoin's developers failed to reduce LTC transaction charges during the last LTC bull run, but the Foundation has stated that its transaction charges will stay lower when the next bull-run comes up and not the other way round.
Litecoin's decision to reduce fees is one of its latest actions to stay relevant amidst the big competition it faces from other digital coins such as Ripple's XRP. Even on this fierce competition, Litecoin still has an edge due to the renowned recognition and the listings on notable exchanges. Nonetheless, its Lightning Network is making it more appealing to most financial institutions today.
Lastly, LTC is trading at $52.35 and in the red at the time of writing. The crypto has a market capitalization of $3,082,579,314.
For real-time trade alerts and a daily breakdown of the crypto markets, sign up for Elite membership!
Disclaimer: This article should not be taken as, and is not intended to provide, investment advice. Global Coin Report and/or its affiliates, employees, writers, and subcontractors are cryptocurrency investors and from time to time may or may not have holdings in some of the coins or tokens they cover. Please conduct your own thorough research before investing in any cryptocurrency and read our full disclaimer.
Image courtesy of MabelAmber/Pixabay
Bitcoin, XRP, ETH, Litecoin, XLM – the whole market crashes, why?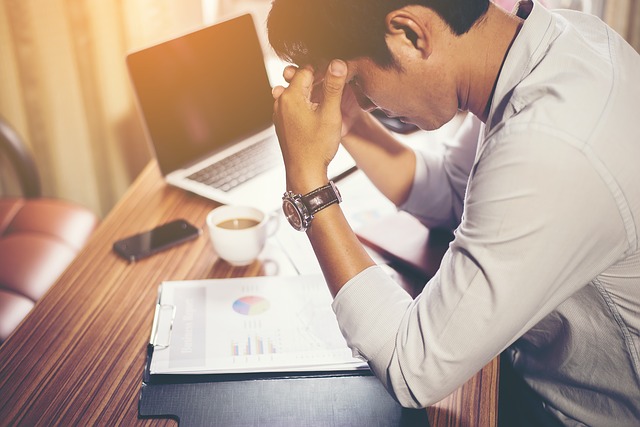 In the past 24 hours, the crypto market has found itself caught in a big bloodbath resulting in the loss of more than $26 billion, making it one of the most extreme losses and daily sell-offs this year.
At Nov 14, 2018, 22:41 UTC, the price of Bitcoin was at $5,525.92 – which is noted to be one more than a 12% loss – it shows the volatility of the crypto-market but in connection to the downside. Continuing with its decline, at the time of writing, BTC has dropped even a bit further to $5,501.
It is important to know that this is the first time in more than a year the total market cap of Bitcoin moved underneath the $100 Billion mark. However, in the last twelve hours, the total market capitalization of cryptocurrencies fell from $210 Billion and it is now at $184 Billion.
Due to the drastic fall of Bitcoin, other cryptocurrencies such as Ethereum (ETH), Ripple (XRP), Bitcoin Cash (BCH), Stellar (XLM), etc., followed suit recording falls of about 10% or more.
In the course of the current cryptocurrency carnage in the market, XRP has overtaken Ethereum by market capitalization as the second largest digital asset in the space by market capitalization, according to coinmarketcap.
Only the stable-coins like Tether are still trading in the green. Tether and other stable-coins have been projected to trade steadily against USD. At the time of writing, USDT is…
Ripple partners leading Malaysian bank CIMB while XRP value plummets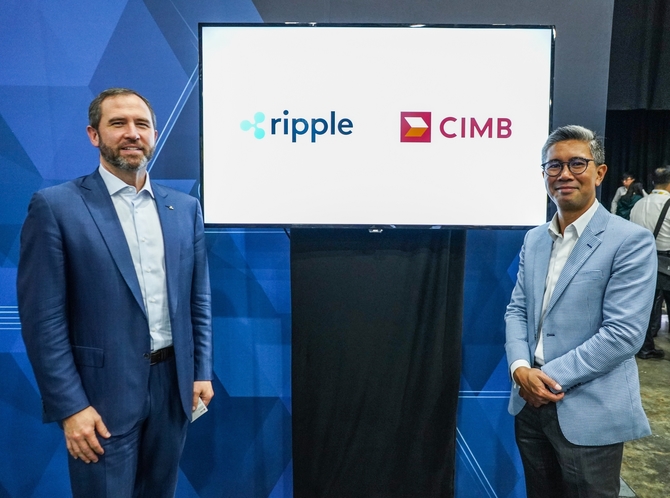 Ripple (XRP) is one of the fastest growing and most reliable blockchain firms and digital assets in the world today. The digital asset, XRP, was not just created for retail purposes alone, but to help global remittances and cross-border payments.
In a bid to change global remittance and cross-border payments, Ripple CEO, Brad Garlinghouse, was recently caught with the head of a leading bank in Malaysia, known as CIMB. Interestingly, the partnership was revealed through an Instagram post from CIMB's CEO, Zafrul Aziz. The Instagram photo featuring both Garlinghouse and Aziz captions:
"ZafrulAziz caught up with @bradxrp from Ripple this afternoon at the #SGFinTechFest. Strategically leveraging on Ripple's blockchain technology has enabled #CIMB to deliver instant cross-border remittances for our customers. Now, our SpeedSend truly lives up to its name! Being the first regional bank in ASEAN to partner with Ripple adds another great milestone in our digital journey! #futureofbanking #valueproposition #forward #CIMB #teamcimb."
It is essential to know that the news was later confirmed through a Reddit post and from a tweet by a member of Ripple's community who wrote,
"@CIMBMalaysia being the first regional bank in ASEAN to partner with @Ripple to deliver instant cross-border remittances via SpeedSend. Thank you, Alan, for the info."
CIMB Group is one of the leading financial institutions in Malaysia. The Group has grown alongside ASEAN – from a merchant bank to a regional banking power-house today. The CIMB…
Coinbase market influence: Stellar and Cardano pumping on listings hope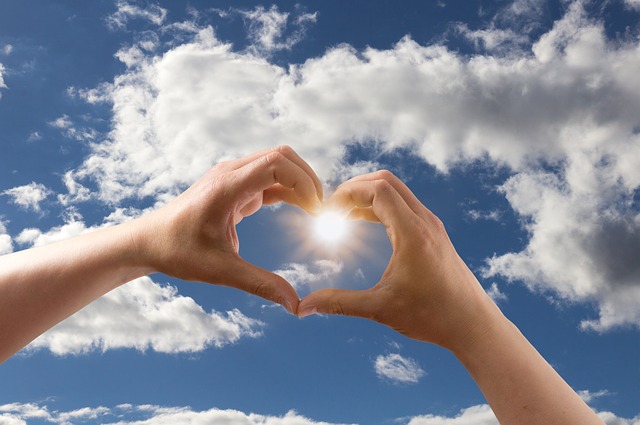 Last weekend was a pretty dull weekend of exchange for the cryptocurrency market with a majority of coins recording depreciating prices across the crypto-board. Following the dismal performances that were experienced throughout the weekend by digital assets, the entire crypto market has depreciated by around 1.8 percent to stand at about $211 billion according to CoinMarketCap currently.
The Dismal Performance of Crypto Market
For the past few days, the crypto market has been experiencing a shortage of crypto news that is generally used to guide prices forcing investors and merchants to rely more on technical analysis.
And with many digital assets trading close to their resistance levels, the prices of these assets have been coming under pressure as the number of people selling them is exceeding those who are willing to buy them.
While that was the scenario for the two leading cryptocurrencies, Bitcoin and Ethereum, Stellar Lumens and Cardano (ADA) have been showing dissimilar trends. The two altcoins have been bullish defying the recent market declines that have been bedeviling the crypto market by surging upwards over the last few weeks.
#BTC #ETH #crypto #SC #cryptocurrency #ADA #BITCOIN #ZCASH
Coinbase is Exploring Cardano, Basic Attention Token, Stellar Lumens, Zcash, and 0x by @coinbase https://t.co/dlYdmWDUCa

— Umesh Khade (@UmeshKhade11) November 13, 2018
The two altcoins have…