Bitcoin Holding its Own Against Widespread Criticism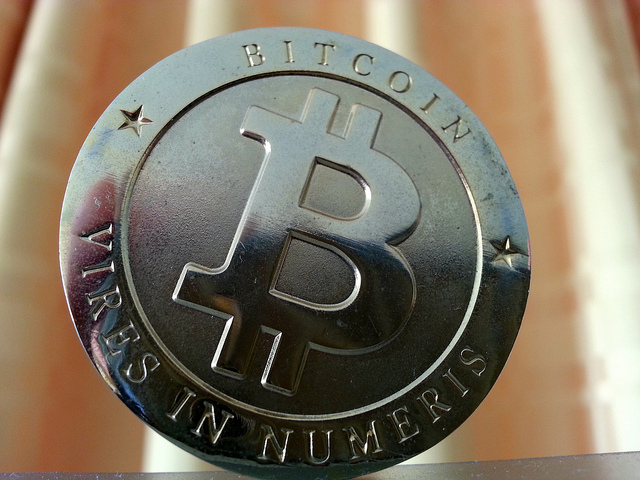 The Cryptocurrency market has always been on the receiving end of criticism, especially from the more traditional and conservative sectors of the economy. Ever since its introduction quite some years ago, the success of Bitcoin has been growing exponentially, with its value expansion termed as one of the biggest value explosions in recent history. However, despite the popularity, widespread adoption and general acceptance of Bitcoin, there are several who criticise the system, citing technological flaws as the main reason.
As with the case of any digital system, past issues and bugs have made some people disenchanted with Bitcoin from the start. This negative sentiment in and around Bitcoin and its perceived regulations around the world severely affects the value of Bitcoin, which at the moment is experiencing a slow but sharp decline. In this article, we aim to discuss the reasons for the negative perception towards Bitcoin, which is fuelled by some interesting developments in the market.
Bitcoin In The News:
Revelations about Bitcoin's Alert System: An interesting development took place on June 25th, where it was revealed that that Bitcoin's age-old alert system was slated to release again after it was discontinued a few years back. For those who don't know, Bitcoin had an alert system which was once used to flash a text warning in case of any danger to the network. The alert system was removed in 2016 when the Bitcoin Developers released a new code without it. A final message was broadcast in January 2017. Bitcoin Core contributor Bryan Bishop in an interview with Coindesk announced his intentions to release the key in the near future. While it remains to be seen how much of substance is attached to his claim, the release of this key poses a threat to all existing altcoins which have used an older version of Bitcoin's code, without disabling the alert key mechanism.
Clem Chambers' and his bearish Stance Against Bitcoin: It is no surprise to see a well-known business entity or personality express their distrust towards the Bitcoin phenomenon with the CEO of ADVFN Clem Chambers predicting "another heavy fall" for Bitcoin in the near future.
According to his statement, "Well, there is such a signal and it's mining rewards. I look at the rewards for the powerful 1080ti Nvidia card to get my guide. Right now it has fallen off the charts. A few weeks back and the card would excavate $3.50 of bitcoin-equivalent altcoins but right now you are lucky to dig $1.50. This is a flashing warning to me as the drop in mining rewards has been faster than the drop in bitcoin's dollar price and is at the lowest end of the range in the last year."
Clem cited the crashes of 2013 and 2014 as key indicators for Bitcoin's fate in the near future.
Brian Kelly's Criticism: CNBC analyst Brian Kelly, in a Segment called "Fast Money" had expressed doubt on Bitcoin's current price action, and believes that it is moving towards the bottom. He cited many reasons as contributing factors towards this decrease, highlighting the recent fiat currency troubles in Iran and Argentina. According to him, "Over the weekend we saw Bitcoin hit new lows […] and then within about 10 or 15 minutes, you had a huge ramp up — one hundred or two hundred points. That's typically the action that Bitcoin has shown at bottoms."
Australian Reserve bank's Mixed Stance towards Bitcoin: On June 26th, Tony Richards, head of payment policies in Australia's Reserve Bank, noted that Bitcoin and Cryptocurrencies in general still have some major weaknesses which discourage centra banks to adopt a similar currency of their own.  In an argument, he compared Bitcoin's processing speed with that of Visa, citing Bitcoin's 4.5 transactions per second being dwarfed by Visa's speed of 65,000 transactions per second.  According to him, this points out the problem with the scalability and governance model of the Bitcoin currency.
Alibaba's Jack Ma Comments: Alibaba's Chairman, Mr. Jack Ma expressed a different opinion towards on cryptocurrencies in general, saying that his company has a positive stance towards Blockchain technology, but advises against investing in Bitcoin. According to him, Bitcoin is a volatile type of currency which makes it a classic example of a "bubble".
Spencer Bogart's Negative comments and FTC Warnings: Blockchain Capital partner Spencer Bogart has also hit out against Bitcoin saying that prices are expected to dip further, taking examples from Bitcoin's position in the summer of 2017. The Federal Trade Commission added fuel to the fire by revealing that consumers lost a total of $532 million in cryptocurrency related scams, that too in the first two months of 2018.  With many in the FTC expecting the figure to rise to $3 billion, the FTC recommends traders and investors to explicitly stay away from cryptocurrencies, especially Bitcoin.
Final Thoughts:
At the time of writing, Bitcoin's price has decreased to $6,069 compared to yesterday's high of $6,241. Analysts believe that even though Bitcoin's prices have dropped, it can still outperform other crypto related assets. It is expected that if Bitcoin closes in on a break below the $6000 mark, it could trigger a risk aversion in the market forcing investors to flock towards Bitcoin again.
For the latest cryptocurrency news, join our Telegram!
Disclaimer: This article should not be taken as, and is not intended to provide, investment advice. Global Coin Report and/or its affiliates, employees, writers, and subcontractors are cryptocurrency investors and from time to time may or may not have holdings in some of the coins or tokens they cover. Please conduct your own thorough research before investing in any cryptocurrency and read our full disclaimer.
Image courtesy of Zach Copley via Flickr
AAX Crypto Exchange Announces Massive Growth Numbers in August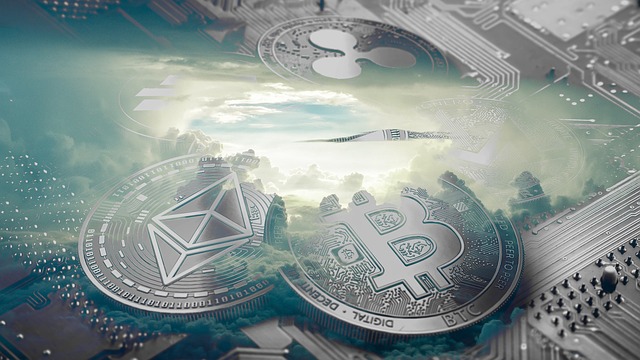 As the crypto market continues to surge, new traders continue to enter the market on a daily basis.  One of the first questions that new traders have is where should they trade crypto.  While there are countless options for buying and selling digital assets, traders need to exercise extreme caution and perform due diligence to avoid scam exchanges as well as places that have limited or no volume.  While the main platforms such as Coinbase, Binance, and Bittrex will always have significant volume, their fees are known to be on the expensive side.  AAX, a next-generation cryptocurrency exchange with the lowest futures fees in the world, represents a compelling alternative that traders should consider.
Growth Announcement
A few of the most important issues to consider when deciding whether to use an exchange are the number of users and the volume.  On August 7, AAX announced that in a little over two weeks, the exchange doubled its user base bringing the grand total of registered users to over 200,000.  At this rate, AAX may surpass the million mark later this year which would be an incredible achievement and is most certainly due to a variety of factors including extremely low fees and revolutionary technology.
Institutional-Grade Exchange
When AAX decided to build its platform, it set out to meet the demands of both institutional and retail investors.  In order to achieve that goal, the exchange operates at the highest possible…
3 Reasons Why WISE Token Could Be a Massive Winner in 2021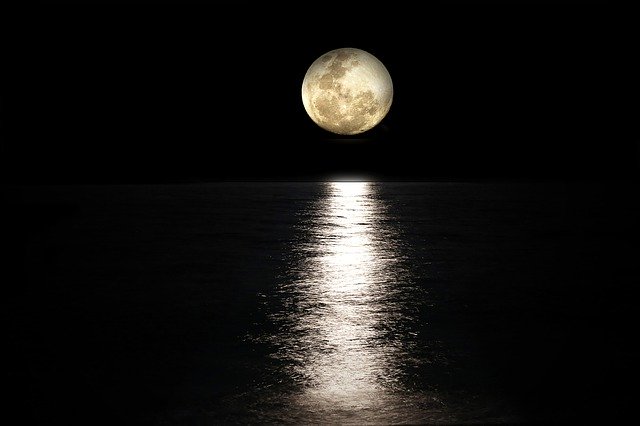 After working in proprietary trading for over a decade, I decided to transition to crypto in early 2017.  Although crypto is significantly different from traditional capital markets, I managed to successfully find a niche for successful and opportunistic trading.  While 2017 was the perfect time to get involved, the past few years have proven to be a bit more challenging as far as generating ROI.
Cryptocurrency traders have spent the past several years searching far and wide for the next big winner.  While the market as a whole hasn't been very bull friendly, one specific area that appears to be gaining traction is decentralized finance, more commonly known as DeFi.  This area generally refers to the digital assets and financial smart contracts, protocols, and decentralized applications (DApps) built on Ethereum.  The reason why so many crypto entrepreneurs are flocking to this space is that it allows them to create traditional financial vehicles in a decentralized network, outside the meddlesome control of foreign governments.
One extremely popular DeFi project is Chainlink (LINK) which is a decentralized oracle network that provides real-world data to smart contracts on the blockchain.  Chainlink has seen its token price increase by more than 300% year-to-date.    Another impressive project in the space is Kyber Network (KNC) which has seen its token soar from $0.20 at the start of the year to more than $1.60 at present.  Kyber Network's on-chain liquidity protocol allows decentralized tokens swaps to be…
The Pros And Cons Of Cryptocurrency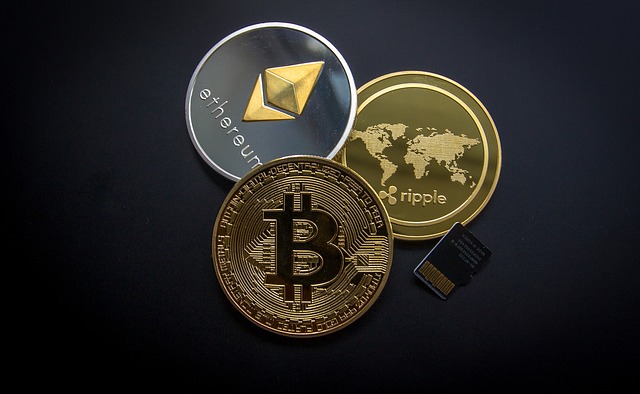 Many facets of our lives are now digitized––money is no exception. 
Have you noticed that paper money is on its way to being obsolete because so many people receive direct deposit and love the simplicity of their debit card? 
Not to mention, cash carries germs, as we've heard lots about during the pandemic. Many businesses have turned to card only options in light of this. 
But what about cryptocurrency?
You probably heard everyone raving about it a few years ago, but the excitement's calmed down quite a bit. That doesn't mean that it's not a viable option you should keep in mind. 
What's Cryptocurrency? 
Let's start with the basic definition of cryptocurrency so we're all on the same page. Cryptocurrency utilizes cryptographic methods and complex coding systems to encrypt sensitive information during data transfers. This protects your funds and personal information on a whole different level. 
These transactions are virtually impenetrable due to the combination of mathematical and technological protocols created and put in place. This aspect of cryptocurrency is what makes it safer. Also, the details of transactions are kept private. No one can see who sent what, etc., because those rigorous mathematical and technological protocols protect it.
The Pros: 
Different From Traditional Banking Transactions
One thing people hate about traditional banks is the fact that they can…