Bitcoin Holding its Own Against Widespread Criticism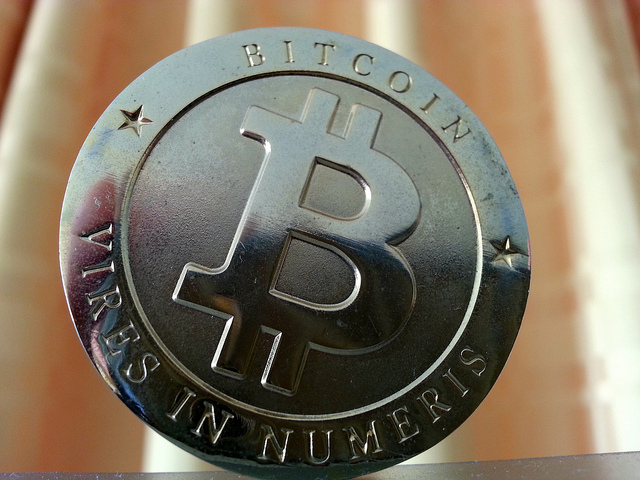 The Cryptocurrency market has always been on the receiving end of criticism, especially from the more traditional and conservative sectors of the economy. Ever since its introduction quite some years ago, the success of Bitcoin has been growing exponentially, with its value expansion termed as one of the biggest value explosions in recent history. However, despite the popularity, widespread adoption and general acceptance of Bitcoin, there are several who criticise the system, citing technological flaws as the main reason.
As with the case of any digital system, past issues and bugs have made some people disenchanted with Bitcoin from the start. This negative sentiment in and around Bitcoin and its perceived regulations around the world severely affects the value of Bitcoin, which at the moment is experiencing a slow but sharp decline. In this article, we aim to discuss the reasons for the negative perception towards Bitcoin, which is fuelled by some interesting developments in the market.
Bitcoin In The News:
Revelations about Bitcoin's Alert System: An interesting development took place on June 25th, where it was revealed that that Bitcoin's age-old alert system was slated to release again after it was discontinued a few years back. For those who don't know, Bitcoin had an alert system which was once used to flash a text warning in case of any danger to the network. The alert system was removed in 2016 when the Bitcoin Developers released a new code without it. A final message was broadcast in January 2017. Bitcoin Core contributor Bryan Bishop in an interview with Coindesk announced his intentions to release the key in the near future. While it remains to be seen how much of substance is attached to his claim, the release of this key poses a threat to all existing altcoins which have used an older version of Bitcoin's code, without disabling the alert key mechanism.
Clem Chambers' and his bearish Stance Against Bitcoin: It is no surprise to see a well-known business entity or personality express their distrust towards the Bitcoin phenomenon with the CEO of ADVFN Clem Chambers predicting "another heavy fall" for Bitcoin in the near future.
According to his statement, "Well, there is such a signal and it's mining rewards. I look at the rewards for the powerful 1080ti Nvidia card to get my guide. Right now it has fallen off the charts. A few weeks back and the card would excavate $3.50 of bitcoin-equivalent altcoins but right now you are lucky to dig $1.50. This is a flashing warning to me as the drop in mining rewards has been faster than the drop in bitcoin's dollar price and is at the lowest end of the range in the last year."
Clem cited the crashes of 2013 and 2014 as key indicators for Bitcoin's fate in the near future.
Brian Kelly's Criticism: CNBC analyst Brian Kelly, in a Segment called "Fast Money" had expressed doubt on Bitcoin's current price action, and believes that it is moving towards the bottom. He cited many reasons as contributing factors towards this decrease, highlighting the recent fiat currency troubles in Iran and Argentina. According to him, "Over the weekend we saw Bitcoin hit new lows […] and then within about 10 or 15 minutes, you had a huge ramp up — one hundred or two hundred points. That's typically the action that Bitcoin has shown at bottoms."
Australian Reserve bank's Mixed Stance towards Bitcoin: On June 26th, Tony Richards, head of payment policies in Australia's Reserve Bank, noted that Bitcoin and Cryptocurrencies in general still have some major weaknesses which discourage centra banks to adopt a similar currency of their own.  In an argument, he compared Bitcoin's processing speed with that of Visa, citing Bitcoin's 4.5 transactions per second being dwarfed by Visa's speed of 65,000 transactions per second.  According to him, this points out the problem with the scalability and governance model of the Bitcoin currency.
Alibaba's Jack Ma Comments: Alibaba's Chairman, Mr. Jack Ma expressed a different opinion towards on cryptocurrencies in general, saying that his company has a positive stance towards Blockchain technology, but advises against investing in Bitcoin. According to him, Bitcoin is a volatile type of currency which makes it a classic example of a "bubble".
Spencer Bogart's Negative comments and FTC Warnings: Blockchain Capital partner Spencer Bogart has also hit out against Bitcoin saying that prices are expected to dip further, taking examples from Bitcoin's position in the summer of 2017. The Federal Trade Commission added fuel to the fire by revealing that consumers lost a total of $532 million in cryptocurrency related scams, that too in the first two months of 2018.  With many in the FTC expecting the figure to rise to $3 billion, the FTC recommends traders and investors to explicitly stay away from cryptocurrencies, especially Bitcoin.
Final Thoughts:
At the time of writing, Bitcoin's price has decreased to $6,069 compared to yesterday's high of $6,241. Analysts believe that even though Bitcoin's prices have dropped, it can still outperform other crypto related assets. It is expected that if Bitcoin closes in on a break below the $6000 mark, it could trigger a risk aversion in the market forcing investors to flock towards Bitcoin again.
For the latest cryptocurrency news, join our Telegram!
Disclaimer: This article should not be taken as, and is not intended to provide, investment advice. Global Coin Report and/or its affiliates, employees, writers, and subcontractors are cryptocurrency investors and from time to time may or may not have holdings in some of the coins or tokens they cover. Please conduct your own thorough research before investing in any cryptocurrency and read our full disclaimer.
Image courtesy of Zach Copley via Flickr
What is Bitcoin IRA and Which Ones to Consider Using in 2019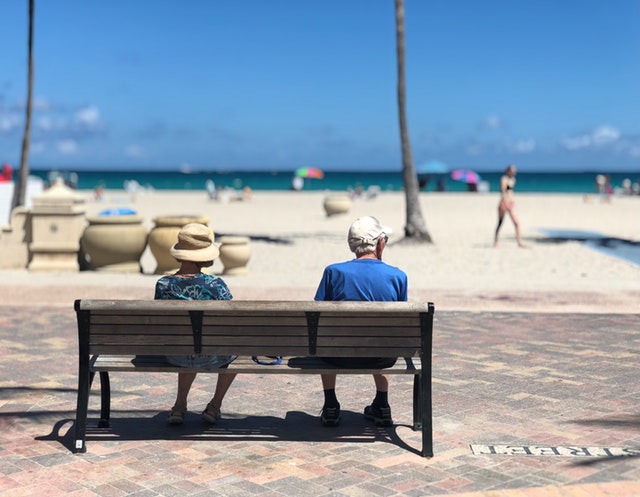 As Bitcoin, and cryptocurrencies in general, continue to advance in the world of modern finances, many are finding new use cases for this form of money. Although cryptocurrencies still have limited use cases, many of them are finding new ways to be useful, which will give them an advantage and secure their long-term survival.
Bitcoin, for example, already has numerous use cases, including purchases of goods and services, crypto trading, loans, savings, and more. Another of its use cases includes individual retirement accounts or IRAs. Simply put, this represents an account that individuals can open at a number of financial institutions, and use it to save money for their retirement.
Many choose to open these accounts due to lower taxes, which allow them to save up more. IRA comes in several types, including traditional IRA, rollover IRA, and Roth IRA. Traditional IRA is as simple as it sounds — users simply open an account and start adding money that they can afford to deduct from their income.
Rollover IRA includes "rolling the money over" from the qualified retirement plan to the IRA, while Roth IRA allows users to deposit after-tax money which can then grow completely tax-free
Bitcoin IRAs work pretty much in the same way, except you deposit Bitcoin instead of traditional currencies. While some of the older, traditional IRAs have decided to expand their businesses in…
Why BlocPal Is the Easiest Way to Accept Cryptocurrency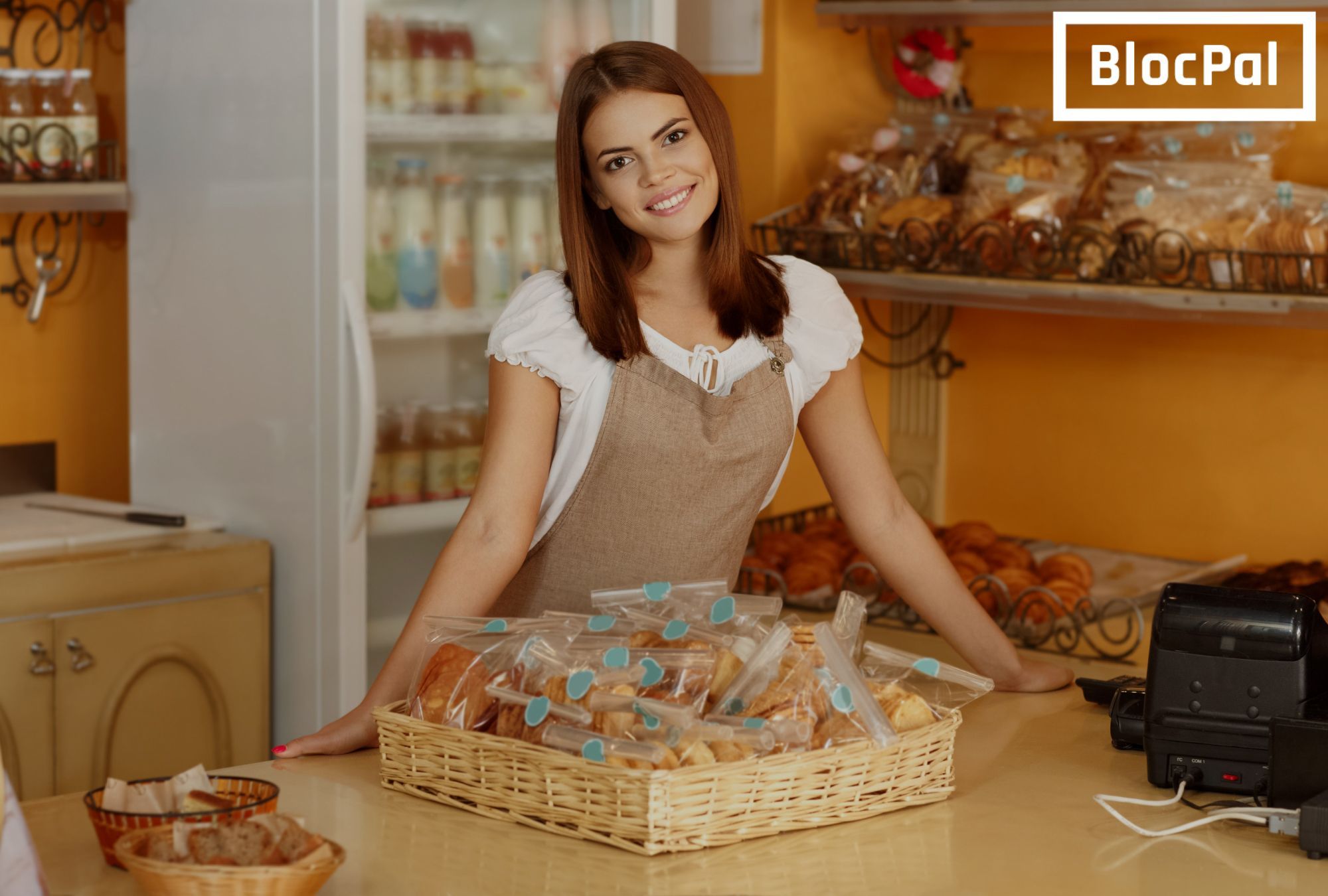 The face of the retail industry is always changing.
E-commerce is one of the fastest growing trends worldwide, and for good reasons.
It's convenient, secure, and is effective at connecting merchants with interested shoppers from across the world.
For this reason, it's no surprise that online shipping is expected to overtake brick-and-mortar stores globally by 2021, making it the world's largest medium for retail. As the industry changes, it's important for retailers to keep up with the latest technology so they're able to accommodate more customers at once. This is where BlocPal comes in.
BlocPal offers business owners an easier way to process payments
BlocPal understands that not every business owner adapts to technology at the same rate. As such, BlocPal has been designed to optimize transactions for both online and brick-and-mortar companies so that every retailer can enjoy the benefits that come with the world's first true multi-currency payment solution.
With BlocPal, business owners can enjoy the following benefits:
The ability to process payments in fiat (USD and CAD) currency as well as Bitcoin, Bitcoin Cash, Bitcoin SV, Litecoin, and Ethereum. Expect more currencies to be added as BlocPal…
Bitcoin Grows Beyond $4,000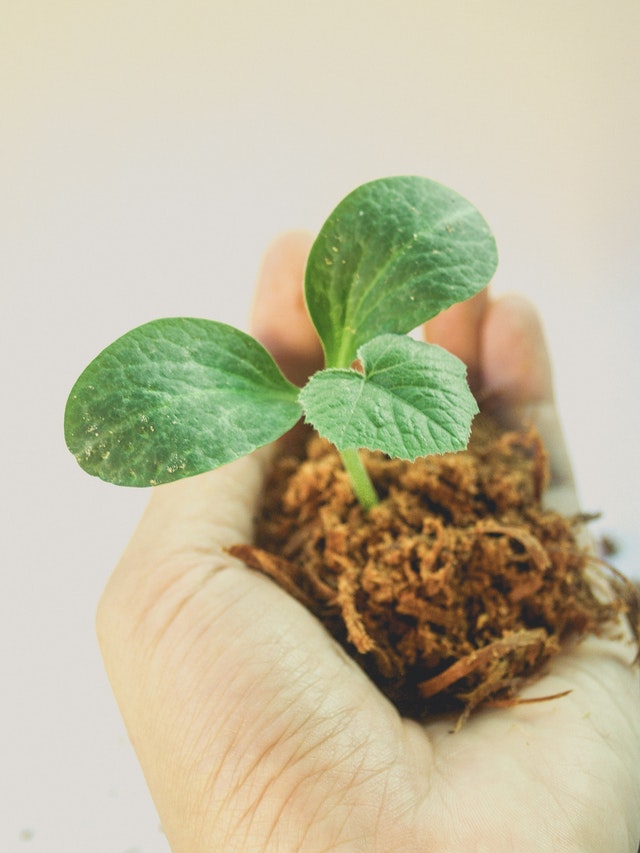 Bitcoin (BTC) is starting to make waves again, and while they are still small, investors around the world are welcoming the positive development. The number one cryptocurrency has just breached the $4,000 mark, and while this is still five times lower price than it was in early January 2018, it is over $800 higher than in early December 2018.
At the time of writing, Bitcoin price is at $4,048.60, after the coin experienced a 5.53% growth in the last 24 hours. Meanwhile, its market cap sits just above $70.5 billion, while the coin's daily trading volume is at $5.7 billion.
Bitcoin has had a rough 2018, just like the rest of the crypto market. In fact, the coin is so influential that it usually dictates the market behavior, whether positive or negative. Right now, the rest of the market follows the positive trend, with all of the top 10 cryptocurrencies currently trading in the green, while only a few among the top 100 coins are experiencing minor losses.
The largest gainers among the top 10 cryptos by market cap are Litecoin (LTC) with a 7.64% growth, and Stellar (XLM), which is growing by 7.27%.
Bitcoin's behavior in the new year has mostly been positive, which is a trend that originally started on December 17th, 2018. After a month and a half of constant losses, which have brought…