Bitcoin refund claims enabled for Mt.Gox corporate creditors now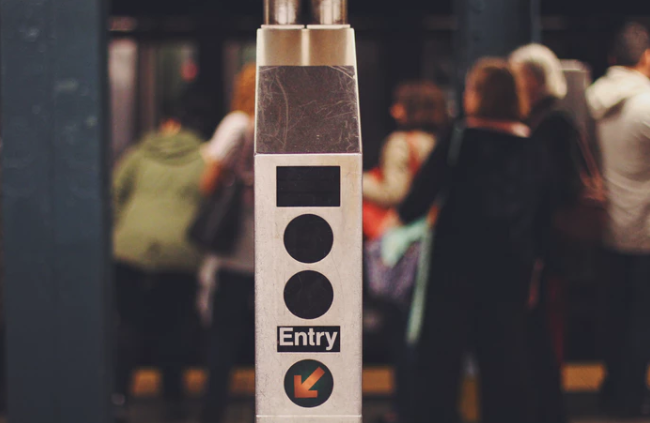 We've come a long way in the crypto world regarding safeness and trustworthiness when it comes to exchanges. In this sense, it is not that scammy exchanges or hacking activities no longer exist, but if we consider the actual probabilities of this happening compared to 5 years ago, the difference is more than notorious.
And that is for sure, a thing for which we all should be happy about. Let's recall it was back in 2014 when the largest Bitcoin exchange by trading volume, Mt.Gox, was hacked, and 744,000 Bitcoin (BTC) were stolen from the accounts of several users, both corporate and individuals.
The event marked without a doubt a significant milestone in the industry, and even for a period, it seemed impossible to believe that users would regain trust in crypto. However, the story is different now.
A few years later of what happened still there are many of which are fighting to get their funds back, and apparently, their prayers have been heard as recently (on Wednesday) an online method for corporate creditors of the extinct exchange to claim their Bitcoin refunds got enabled. Let's see all of the details behind this.
Online filing system for corporate creditors
Ever since the unfortunate event that saw the loss of 744,000 BTC, both corporate and individual users have been trying hard to get back the funds they had before the robbery.
Nonetheless, this has definitely not been an easy task. In fact, Mt.Gox declared in bankruptcy to a court in Tokyo after the scandal that took place in 2014, and this left all of the holders with their hands tied up.
With respect to this, last year a group of creditors got together to fill and sign a petition in which they requested the Tokyo court to dismiss the bankruptcy status of the Mt.Gox, and label the case as a civil rehabilitation. The court decided to approve the request and back in June it was declared as such.
From that moment on, creditors have been waiting for a dictamen of the company, and this actually happened a few days ago but only for individual creditors, and not for the corporate ones. Mt.Gox opened a filling system on August 23 in which individual creditors could request their refund by attaching the appropriate proofs required, a fact that has all of the corporate creditors feeling concerned.
However, the wait is finally over as MT.Gox trustee has declared that the corporate creditors have the chance now to request their Bitcoin refunds by using the filling the system.
The announcement was in charge of Nobuaki Kobayashi, who is the rehabilitation trustee and attorney-at-law for the case, he said on the release:
"We have released an online rehabilitation claim filing system … which allows corporate users to file their proofs of claim by online methods in connection with the civil rehabilitation proceedings."
With relation to this, it was known that the trustee would publish an approval or refusal statement that will be sent to a court in Tokyo for a final decision as soon as the imposed deadline ends; this decision would tentatively be taken at the beginning of the next year.
Check out the new Global Coin Report YouTube channel as we address all the highlights in crypto and the financial markets. With guests from all over the cryptosphere bringing you news, editorial, and of course, money making opportunities.
For the latest cryptocurrency news, join our Telegram!
Disclaimer: This article should not be taken as, and is not intended to provide, investment advice. Global Coin Report and/or its affiliates, employees, writers, and subcontractors are cryptocurrency investors and from time to time may or may not have holdings in some of the coins or tokens they cover. Please conduct your own thorough research before investing in any cryptocurrency and read our full disclaimer.
Photo by Jake Ingle on Unsplash
4 Reasons Why the New Bitcoin Rally Is Unlikely to Stop Now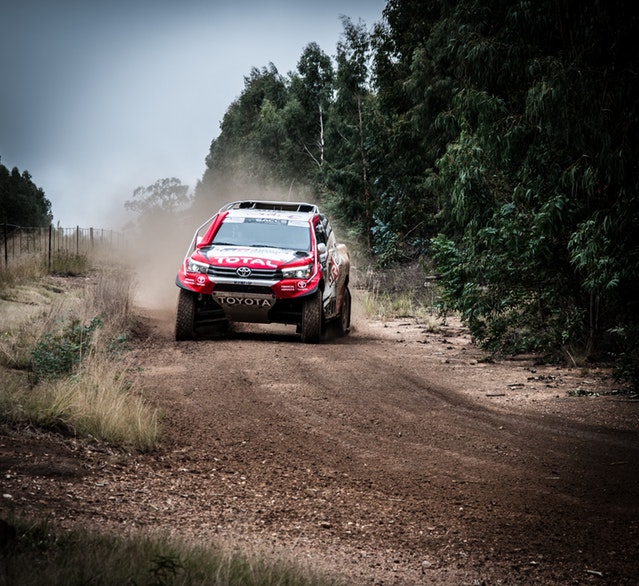 After more than a year of declining prices, the crypto market is finally seeing a period of serious recovery — one that has already brought digital currencies to heights not seen in over half a year now.
Only days ago, Bitcoin surged past several major resistance levels and managed to exceed its yearly high of over $8,000. Already, many skeptics are predicting the soon end of the bull run, and the possibility of yet another sharp decline. However, there are signs that suggest otherwise — that this bull run is only getting started, and that it will not end anytime soon.
There are four reasons why this is the case, and they are as follows:
1) Bakkt
There is the long-awaited Bitcoin futures exchange, Bakkt, which recently announced that the July test date for Bitcoin futures is soon to be set. Bakkt's launch was delayed multiple times already, so the announcement came as quite a surprise. However, it appears that it will happen quite soon, after all.
As soon as its arrival becomes a certainty, Bitcoin will likely skyrocket even further, just like gold did when gold ETF appeared in 2013.
2) Bitcoin completely ignored the hacking of Binance
Binance has been the largest crypto exchange by trading volume for a while now, and as such, many expected that, if anything were to happen to it, Bitcoin…
The New Rally Has Arrived: Crypto Market Cap Goes up by $24 Billion Within a Day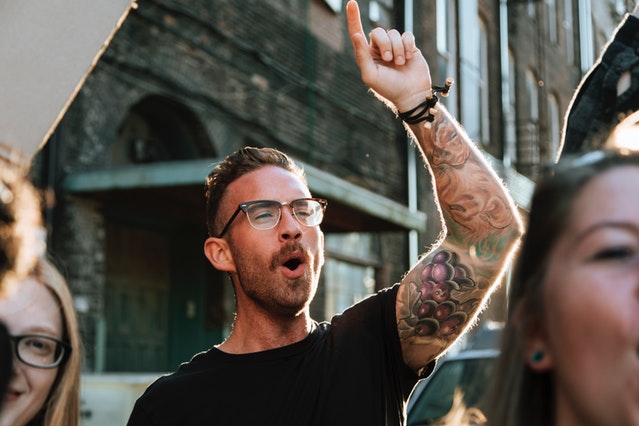 The crypto market's recovery progresses further, and at a rapid pace, at that. Bitcoin has just surpassed the $8,000 mark, which is the first time its price has been that high since July of last year. In addition, the entire crypto market is making billions within hours.
Bitcoin (BTC) sees another serious surge
In the past 24 hours, the total crypto market cap has gone up by around $24 billion. Meanwhile, BTC price has grown by $1,000 within the same period, as the largest coin traded barely above $7,000 on early Monday. At the time of writing, the coin's price sits at $8.014.31, with a 14% growth in the last 24 hours. Meanwhile, the BTC market cap has gone up to $141.85 billion, and even the coin's trading volume surged to over $31 billion.
While many are wondering whether this is a return to the massive heights seen back in 2017 or only a temporary surge which will soon see a correction — no signs of an upcoming decline have been noticed as of yet. In fact, new heights were made and then exceeded multiple times in the past week, with a massive 33% gain during that time. And, with Bitcoin's dominance at 60%, many are expecting that massive altcoin surges are to be expected as well.
The growth of altcoins can already be seen, as Bitcoin…
The Crypto Market Reaction to Bitcoin (BTC) Recent Surge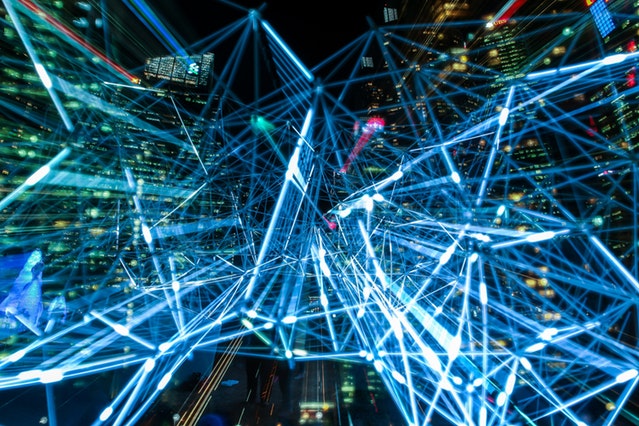 Bitcoin (BTC) is finally back on track, with the world's largest cryptocurrency recently reaching heights that were not seen in over half a year. The coin's last big milestone was $7,100, and while it has gone beyond it, at the time of writing, a slight correction has started taking place.
However, while all of the attention is on BTC, it is also interesting to see how the altcoins are reacting to the new development. The market, as a whole, is looking a lot better these days, and it continues to improve constantly.
Bitcoin dominates the market
Bitcoin is currently once again dominating the market, with the belief that it needs to reach 60% in order to bleed out the overvalued altcoin markets. These days, its dominance is between 58% and 62%, depending on where you get your data from. This provides excellent conditions to try and predict what might happen to the rest of the market, as a similar situation already took place in the past.
Back before the new surges of 2019, and even before the bear market of 2018, and even further back, before  BTC reached its peak — Bitcoin saw similar levels of dominance on December 4th, 2017. Back then, the list of the top 10 largest cryptos by market cap had barely any similarities with the list as it is these days.
However,…