Here's The Most Recent Cardano ADA News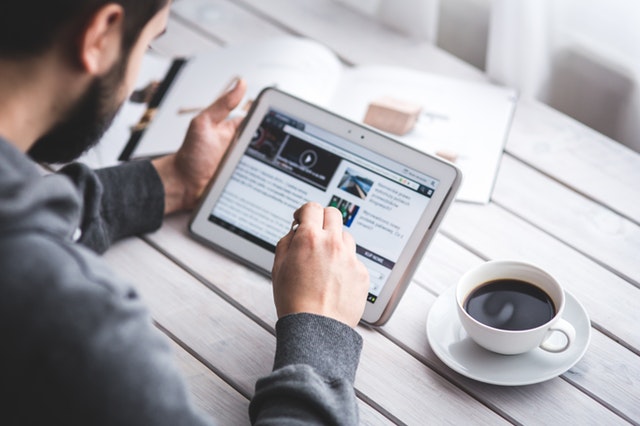 The Cardano ADA project has been making major strides amidst the crypto market turmoil that we have been experienced in the last few weeks. Many of the updates have been made public via Twitter, medium, and Reddit, but it is worth reminding ourselves why we love the project. Therefore, let us look into the recent Cardano ADA news.
Numerous Meetups Around the Globe
The Cardano Global community is constantly growing with a lot of meetups being organized across the world. Below is a list of future meetups. Local Cardano community members are encouraged to attend.
Meetup in Mongolia with Charles Hoskinson – 15th September 2018
Meetup in Colombia – 26th September 2018
Meetup in Palo Alto – 26th September 2018
Cardano ADA news featured on Forbes
The Cardano project was featured on Forbes in a post that was published on the 7th of September. In the article by Yoav Vilner, he described Cardano as one of the best-known blockchain projects due to its research-based approach. He also added that the IOHK team differentiates itself by employing a first principles approach that is driven by peer-reviewed academic research to build the platform from the ground up.
September Technical Updates
The Cardano team released the latest version of the Daedalus Wallet that is now available on the Cardano website. The new wallet fixed a lot of networking issues as well as making the loading of the blockchain much faster and from scratch. Daedalus is currently the only wallet that supports ADA.
The project is currently in the Byron phase and the team is making back-end improvements to the code as well as improving the Daedalus wallet. After the Byron phase is complete, the much awaited Shelley phase will commence which is the decentralization of the network.
Existing smart contract models on the Cardano network are still being worked on by IOHK. The team has increased the allocation of resources to enable its team to embark on parallel tracks of research on the smart contracts in terms of fixing the issues seen in Ethereum smart contracts, as well as improving the general foundational design of the contracts.
A voting system is going to be implemented where the community decides on Cardano Improvement Proposals (CIPs). Details of the voting system will be released soon. The prospects of the community voting on project improvements is a sign that the platform is going to be purely decentralized.
Brief Market Analysis
The crypto markets have once again shown us that they are capable of bouncing back after a massive decline that left many of our cryptocurrency portfolios declining by at least 20%. Checking the charts, the King of Crypto, also known as Bitcoin (BTC) has once again risen to levels above $6,500 and at the moment of writing this. Further looking at Ethereum (ETH), the digital asset had scared many of us when it looked like it was losing its mojo when it had depreciated to new lows of $171. ETH is now valued at $207 and up 20.40% in the last 24 hours.
Further going down the list of the top 20 digital assets, we find Cardano (ADA) ranked 10th according to market capitalization. The digital asset is currently up 10.67% in the last 24 hours and is currently trading at $0.070. One can attribute the massive bounce of ADA in the markets as being due to the recent listing on Bittrex.
With the Cardano roadmap constantly evolving and with the prospects of the community voting system, the Cardano project is setting itself up for a bright future in terms of technical advancements and complete decentralization. These two factors will be crucial in propping the price of the digital asset of ADA to new heights.
Check out the new Global Coin Report YouTube channel as we address all the highlights in crypto and the financial markets. With guests from all over the cryptosphere bringing you news, editorial, and of course, money making opportunities.
For the latest cryptocurrency news, join our Telegram!
Disclaimer: This article should not be taken as, and is not intended to provide, investment advice. Global Coin Report and/or its affiliates, employees, writers, and subcontractors are cryptocurrency investors and from time to time may or may not have holdings in some of the coins or tokens they cover. Please conduct your own thorough research before investing in any cryptocurrency and read our full disclaimer.
Image courtesy of Pexels
5 Reasons Why BAT is A Good Investment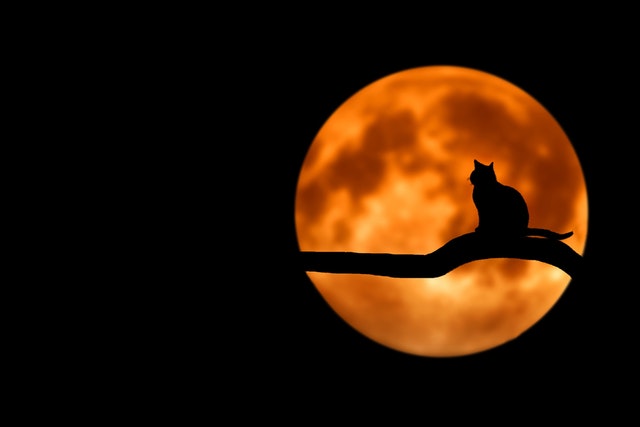 In their search for the next great investment opportunity, people often tend to run into Basic Attention Token (BAT). A lot of investors have developed a significant interest in the coin, and are wondering if things are truly as good as they seem.
With so many scams and fake coins out there, as well as bad investments that seem good at first, it is a good idea to be skeptical. However, in the case of BAT, many agree that the coin is an excellent investment that should not be missed or overlooked. So, today, we will discuss why this is, and why you should add BAT to your investment portfolio.
1. The project's goal
BAT has a goal to solve a problem that all of us are already very familiar with, and that is the issue of online ads. For a lot of people, ads are annoying, often irrelevant, and they tend to pop up in all the wrong moments. No to mention that they are intrusive, advertisers steal or buy your private data in order to process it and target you with more appropriate ads, and more.
Most people choose to deal with this by installing ad block extensions. However, what if there is a better way to go around it?
This is where BAT comes in. The project uses its technology to solve this problem by blocking ads unless users decide to interact with them by…
How and when Electroneum (ETN) mass adoption will catch fire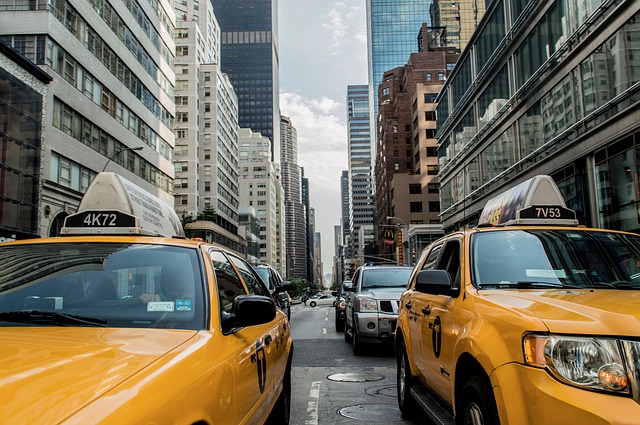 Before we talk about how Electroneum is thriving towards mass adoption, let's take on some basics. What is the meaning of "mass adoption" and what cryptocurrencies could really achieve it? The answer to these two questions will ultimately determine the destiny of the cryptoverse.
Sooner or later some tokens will become useful (and used by) a lot of people in the real world. That will create demand for those tokens and that demand will bring its value up. It will be the point at which the crypto market becomes mature, one that answers to real economic forces (such as supply and demand) instead of being a toy for speculators as it still is today.
So let's start at the beginning. Mass adoption means that, given any kind of technology, product or commodity, at least seven out of ten people know what it and what they can do with it. This definition doesn't take into account if they actually use it, only if they know about it. Think about Facebook, for instance. Not everybody you know has an active account there.
But chances are almost everybody you know understands what it is and that they could start using it anytime they wanted (if they're not using it already) at a rate higher than 70%. Maybe a more explicit example is coffee. The percentage of coffee drinkers in the US is about 83% which is enough to ensure it's mass-adopted. And everybody…
Stellar Lumens and XLM: All you need to know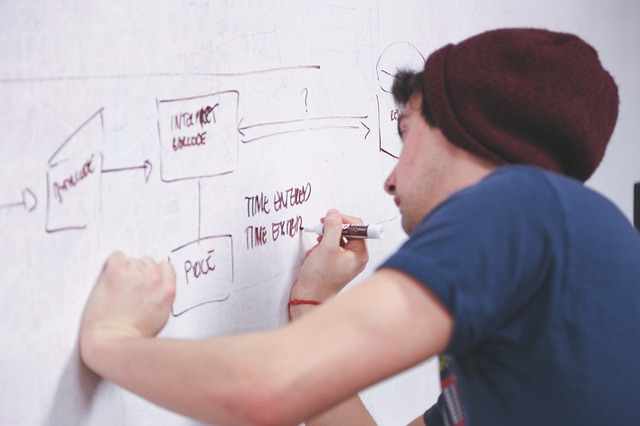 Stellar Lumens is a blockchain project that includes the XLM token. It's meant to connect banks, payments, and people. How? By making money transfers around the world quicker, safer, more efficient, available to people that are usually outside the banking system at a cost so low that it's almost free.
Millions of people are using Stellar already. It's considered to be the closest project to Ripple (hence, its main competitor). But Stellar has found more use cases than Ripple so far and a strategic alliance with IBM. Those two things will end up determining Stellar's success in the long run.
Stellar's leadership, staff, and the team have raised a few doubts in the past. This project was founded by Jed McCaleb who also founded Ripple and eDonkey. The network's governance and centralization could improve regarding transparency as well.
That being said, Stellar's adoption and development have grown exponentially in a short time. It's become one of the leaders regarding blockchain structure. And it's been in the crypto verse's spotlight for several reasons.
With all those successes, Stellar Lumens could do a better job when it comes to decentralized apps. In third-generation blockchain projects, smart contracts and dApps are crucial. This could allow competitors like Tron, Ripple or EOS to gain advantages over Stellar.
But Stellar's versatility is such that it might disrupt many different markets. As a payment tool, it can affect the virtual (and the real-world)…