Cardano (ADA) is determined to beat Ethereum in the smart contract game
Smart contracts are Ethereum's beef. It's smart contracts that drive ETH and not the other way around. They're versatile, safe, and they are why Ethereum became such a significant player in the cryptosphere. It was a pioneering technology at the beginning and, even now, Ethereum's smart contracts remain the standard as they had little significant competition over the last few years. It seems that could change soon.
Cardano is a relatively new blockchain project founded by one of Ethereum's cofounders, no less, with the idea to bring rigorous scientific principles and peer-reviewed research into the cryptosphere. 
It's already considered one of the most promising coins to keep track of in the near future and it has a proprietary smart contract platform that could become Ethereum's worst nightmare. 
Cardano has released a host of use cases for Marlow, which is its very own programming language aimed to create and execute smart financial contracts using Cardano's blockchain and network. 
There's an excellent case for Marlow entering the financial services sector and becoming a killer app which, in turn, would be a threat to Ethereum's dominance and could even render current Escrow transactions and services into things of the past.
And that was the point all along. Marlow was designed precisely to get Escrow's business and create a niche for itself in the global financial environment. IOHK (which is the foundation behind Cardano) released a new report, a few days ago, that explains how Marlow's functionality can be integrated and made to interact with other languages and platforms in a way that every smart contract is efficient, quick, and reliable.
Charles Hoskinson, Cardano's founder, is becoming noisy
When Cardano went live, around a year ago, it failed to capture the cryosphere's attention. It was all the opposite; it created skepticism as very few believed it could bring anything to the table. But Cardano's team commitment to the project and hard work has been proving its worth. 
It's already the ninth coin by market capitalization. Charles Hoskinson, the project's founder, has been leaking some of Cardano's ongoing projects (somehow in the style of Justin Sun) to bolster Cardano's position in the top ten and to increase the brand's momentum.
Mr. Hoskinson aims to make Cardano the leader in third-generation blockchain technology. He's claimed to be developing many "secret projects" in that will become part of Cardano's family and platforms, most notably, Icarus and Yoroi.
Icarus is a "fully open-source code base." It's supposed to bring about a new era in open source software by developing "a range of open-source initiatives" that combine the power of open-source development and third-generation blockchain technology. 
It will offer an arsenal of new weapons for developers to use in the Cardano environment. This should be a wake-up call for Ethereum. Complaints about Ethereum's lack of scalability, slow speeds, and gas prices have become frequent, and it could prompt many organizations and blockchain-based developers, to migrate their technologies to one of Ethereum's new rivals, such as Cardano.
Then there's Yoroi. It is one of Cardano's most recent projects, part of the, more extensive, Emurgo project). It was disclosed a few days ago, and it will be a light client wallet that is already being hailed as the new game-changer. It will run over Cardano's network. It's supposed to be incredibly fast and easy to use, and very secure.
How's that helped with Cardano's price?
It hasn't. But it could.
Most coins have gone seriously down since last December, and Cardano is not the exception. But this very young project has managed to survive the hostile conditions we've seen all year long and become a stable altcoin that has, nevertheless, grown. So its current difficulties with price should be judged in the whole market's context and not as Cardano's fail.
Cardano's stability as a coin as well as the excellent reputation it has achieved so quickly has many forecasters very optimistic about the coin's prospects, and some expect them to reach $10 by next year. 
Besides, they've been able to secure some critical strategic partnerships like Metaps Plus, the giant mobile provider from South Korea. Because of the enormous relevance South Korea holds in the world's cryptosphere, it's expected that when this partnership blooms in full, it's going to turn Cardano's ADA cryptocurrency into a legitimate big player.
Mr. Hoskinson has been quite aggressive about other blockchain projects. He didn't doubt to say that Bitcoin is supposed to be "a payment system and a means of exchange" that fails miserably just as soon as users try to use it. 
He wasn't much kinder about Ethereum. He stated that while Ethereum "claims to be a world computer" it can still be broken by "CryptoKitties." This kind of disdain is not so rare in the cryptosphere. But it remains to be seen if Cardano and Mr. Hoskinson can really back it up with massive adoption and technological successes. But if they do, their confidence will be rewarded.
For the latest cryptocurrency news, join our Telegram!
Disclaimer: This article should not be taken as, and is not intended to provide, investment advice. Global Coin Report and/or its affiliates, employees, writers, and subcontractors are cryptocurrency investors and from time to time may or may not have holdings in some of the coins or tokens they cover. Please conduct your thorough research before investing in any cryptocurrency and read our full disclaimer.
Image courtesy of Pablo Rebolledo on Unsplash
3 Altcoins That Are Outperforming Bitcoin and Will Likely Face Consequences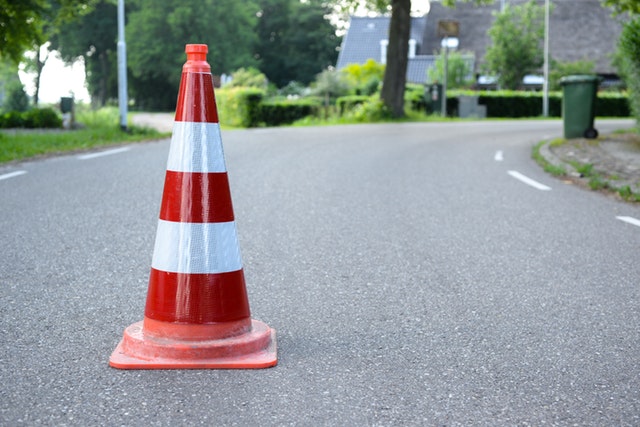 The crypto market is going through a period of massive recovery in the past few months, which has caused the investors' optimism to return. While all eyes are on Bitcoin (BTC), as usual, the largest coin seems to be struggling with a major resistance level at $8,000 at the moment. While this level was breached a few times now, every breach resulted in a correction.
At the time of writing, BTC is approaching this level yet again, with its current price being at $7,985,79, and rising further. The price managed to grow by 1.06% in the last 24 hours, and will undoubtedly hit $8,000 in a matter of hours, if not sooner.
However, while Bitcoin continues to remain volatile and struggles with waves of growth and decline, there are some altcoins that are not following its path. Of course, most of them are performing in pretty much the same manner as BTC, as they always had. But, a few coins have actually managed to outperform Bitcoin in recent months.
While optimists believe that this might lead to decoupling from Bitcoin — something that only Binance Coin (BNB) managed to pull off up to this point — it is likely that there will be consequences for these cryptos. This likely means that a price drop for these specific coins awaits somewhere in the near future, as outperforming BTC…
Why Binance May Be Crucial for Tron (Trx) to Reach $1
TRON (TRX) has been one of the most popular crypto projects in the past year. The coin has received a lot of attention from the entire crypto community, and although the impressions may differ —  the fact is that TRX is one of the most talked-about coins, even today.
However, while the project managed to achieve a lot in less than a year — launch its MainNet, start multiple massive projects, launch dozens of dApps, hundreds of smart contracts, its own DEX, new token, and more — its price remains quite low. Undoubtedly, one of the reasons for this is its massive supply. TRX circulating supply is over 66 billion coins, while the total supply is over 99 billion.
Even so, the coin is believed to be massively undervalued, with its current price sitting at $0.028129, according to TradingView. This price, together with a market cap of $1.88 billion, pushed the coin out of the list of top 10 largest cryptocurrencies, and it currently sits at 11th spot. But, many believe that this is not a permanent position for TRON. In fact, its community believes that it is only a matter of time before TRON rises through the ranks, and its price hits $1. And, the way for the coin to achieve this is believed to be through Binance.
TRON and Binance
Binance is one of the world's…
Why Tron (TRX) Price Won't Remain Low for Long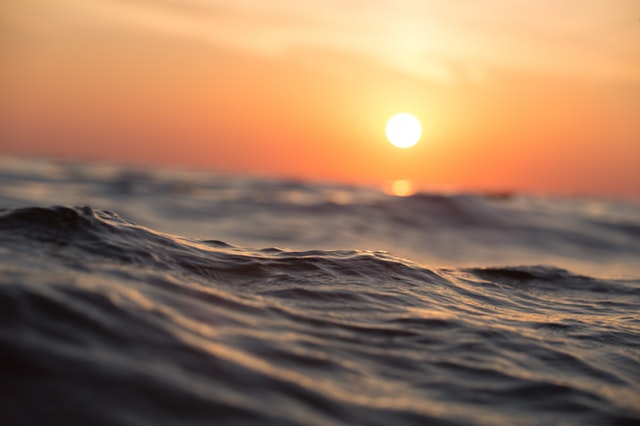 TRON (TRX) has been one of the most popular cryptocurrencies in recent years. The project has achieved a tremendous amount of success in less than a year, and while the first birthday of its MainNet is approaching, TRON certainly continues to impress to this day.
With that said, its price is still noticeably low, and many would agree that the project is heavily undervalued. The low price even allowed other projects to push it out of the top 10 list, with TRX currently being the 11th largest cryptocurrency by market cap. However, it is likely that TRON will not remain undervalued forever, and that its price might soon see a surge that its entire community has been waiting for, for a long time now.
Why TRX might see growth soon
As many undoubtedly know, TRON is a lot more than just a cryptocurrency. It has developed a massive ecosystem, which offers a development platform for coins, smart contracts, and dApps. It also acquired BitTorrent last year for its Project Atlas, which will allow torrent users to earn crypto through participation in content sharing.
For this purpose, it also launched BitTorrent (BTT) token, which saw its launch on January 28, 2019 on Binance Launchpad. This was dubbed the most successful ICO in history at the time, although several coins launched since then have broken its record.
In addition,…