Bitcoin vs Ethereum: Which One is Better for Online Gaming?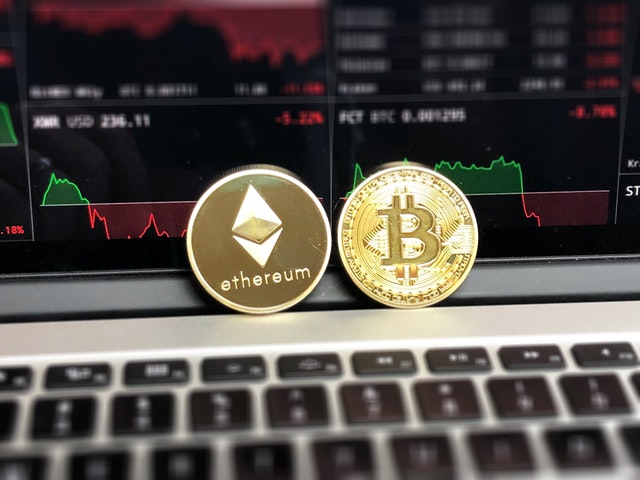 Online gambling starts gaining more and more popularity among virtual players since it offers endless opportunities to enjoy a supreme casino experience without actually leaving your home. Since interactive casinos are becoming a huge industry, they need to be constantly abreast of every new technology that can improve players' web gambling.
Thanks to the constant innovations that appear on the iGaming scene, it was no surprise that Bitcoin has become a payment method which is accepted by numerous online casinos. The concept of Bitcoin was introduced to the public in 2008 and ever since it gained a massive popularity, it started to be used as a deposit and withdrawal solution in various web-based casinos. Such casinos are often listed on big portals like Casino Games Pro.
Although Bitcoin was proclaimed the first cryptocurrency used for managing funds for online players, there have been several interactive casinos that started accepting payments via Ethereum. This fairly new cryptocurrency called Ether has sparked debates about which of the two options is better to be used for online gaming.
Differences Between Bitcoin and Ethereum
Bitcoin introduced a brand new way for online players to fund their gaming balances and withdraw their winnings. Bitcoin virtual casinos offer players the opportunity to create an account without having to provide an e-mail address or another piece of information that will serve as an identity verification. This way players do not have to go through the hassle of providing any copies of scanned utility bills or ID photos.
It is no wonder that plenty of virtual casinos started accepting the popular cryptocurrency as a way of managing players' gaming funds. Since many online players do not feel completely safe when they are asked to provide personal information, Bitcoin casinos have gained quite the popularity as they manage to offer their members a more private gambling experience.
Although Bitcoin is the first cryptocurrency which was accepted in various online casinos, the launching of Ethereum had many virtual gamblers wondering if this payment method is not the future of online gaming. Thanks to the smart contracts that Ethereum has introduced to the public, users can transfer their funds from one wallet to another via a series of programmes which will ultimately negate the need of using third-party companies for the transfer.
In addition to the aforementioned function, smart contracts also allow decentralized applications (DApps) which provide players with plenty of advantages that can easily overshadow the current top cryptocurrency Bitcoin.
Even though the two services are compared with each other, there is a difference between the programming languages they use. While Ethereum uses Turning complete, Bitcoin utilizes stack-based language. There is also a differentiation between the purposes of the two companies. Bitcoin can be considered as an alternative to real money, while Ethereum uses its own currency as a way to help connect contracts and applications.
Advantages and Disadvantages of Bitcoin and Ethereum
As mentioned earlier, Bitcoin has become pretty popular in the recent years. This is why the cryptocurrency started appearing as a payment solution in various online casinos. Thanks to the fact that it has been commonly used by many virtual players, today, there are a handful of web-based casinos that will allow you to manage your gaming balance with the help of the cryptocurrency. If you want to explore a Bitcoin online casino, chances are you will easily find one that is both reliable and fun to play at.
Another advantage of opening an account at a Bitcoin virtual casino is the fact that you will be asked to share very little information. This means that you do not have to worry about providing details that you do not feel comfortable revealing to the interactive casino operator.
Since no country has recognized Bitcoin as a real-money currency this means that it is not subjected to any taxation. This way both withdrawals and deposits via this payment method are very inexpensive since casino patrons do not need to pay any fees to banking institutions or third-party services. However, the UK Gambling Commission does not forbid the usage of digital currencies.
The thing which Bitcoin is lacking, however, is the smart contracts function. Thanks to this feature the winning bets of online players are directly transferred to a smart contract and there is no need for a third-party service for the transaction of the funds. Using Ethereum while playing online is also very cost-effective which is a great advantage for those who decide to utilize it as a payment option.
Even though Ethereum might be starting to gain quite the popularity among virtual players, buying Bitcoins is still easier than buying Ethers. In order to acquire some Ethers, you will first need to buy Bitcoins and exchange the cryptocurrencies. Another disadvantage is the fact that Ethereum is a fairly new way to manage funds in online casinos. This is why Bitcoin web-based casinos are much easier to be found than the ones that accept payments via the Ether cryptocurrency.
Both Bitcoin and Ethereum have their positive and negative sides and virtual players should not overlook the advantages and disadvantages when they choose between the most popular cryptocurrency at the moment and the one that many have predicted as the future of online gaming.
Disclaimer: This article should not be taken as, and is not intended to provide, investment advice. Global Coin Report and/or its affiliates, employees, writers, and subcontractors are cryptocurrency investors and from time to time may or may not have holdings in some of the coins or tokens they cover. Please conduct your own thorough research before investing in any cryptocurrency and read our full disclaimer.
Image courtesy of Pexels
Bitcoin Price is Plummeting: Bulls Need to Clear $28,000 for More Upside
Bitcoin price has been in the red for four consecutive days, starting a fresh decline below the $27,500 support level. At the time of writing, Bitcoin had lost 1.39% to trade at $26,832.20. The cryptocurrency market leader has lost more than 7% in the past four days but remains 62% higher in the year to date. Its total market cap has slipped to $520 billion over the past 24 hours, with the asset's total volume falling further.
Fundamentals
Bitcoin price has been in a freefall for the past few weeks, ending the month of May more than 8% lower, capping its first down month since the start of the year. Bitcoin experienced its worst month in May since November 2022 as optimism around the US debt ceiling rally melted away. Ethereum, the second-largest cryptocurrency by market cap, also fell more than 2% in May, its worst month since December 2022.
The cryptocurrency market has been moving in tandem with major stock averages, which closed lower on Wednesday as investors shifted their focus to the House vote on the US debt ceiling deal. A divided US House of Representatives passed a bill to suspend the US debt ceiling deal to 2025 as agreed by US President Joe Biden and House Speaker Kevin McCarthy.
Focus is now on the Democratic-led Senate as investors closely watch to see how the bill will fare. With only a few…
Bitcoin Price: BTC Bulls Need to Sustain Current Momentum for Further Price Growth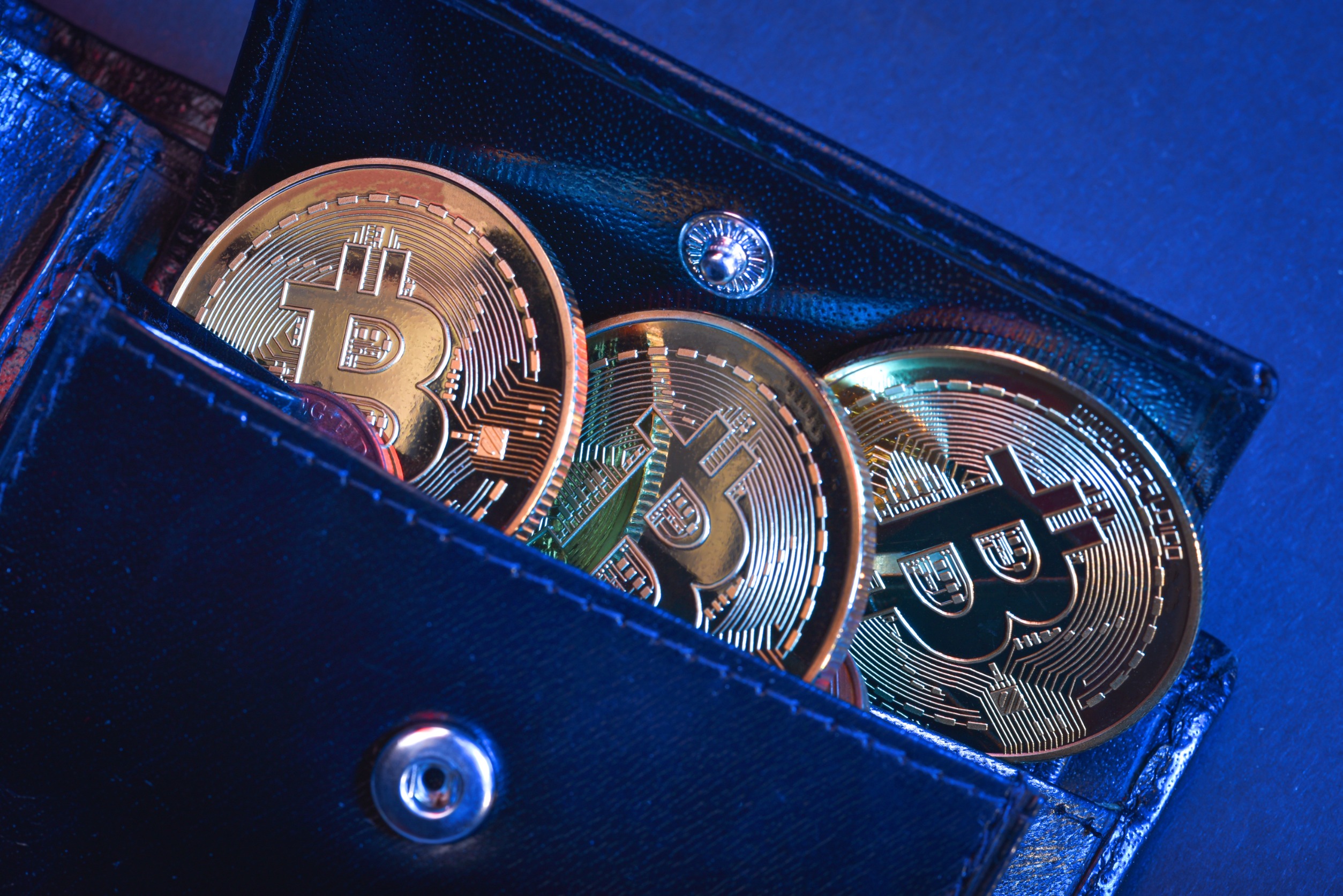 Bitcoin price was trading higher on Tuesday, building on gains made in the previous trading session. At the time of writing, Bitcoin was trading 1.04% at $27,129.92 after clearing the crucial $27,000 level. The coin's market cap has risen higher to $526 billion over the last day, while its total volume edged higher.
Macroeconomic Concerns
Data by Coinmarketcap shows that the global crypto market cap has increased by more than 1% over the last day to $1.13 trillion, while the total crypto volume jumped 20% over the same period. Bitcoin's dominance also increased over the day.
Bitcoin's price was gaining on Tuesday on the back of greenlight of some retail crypto trading by Hong Kong. Hong Kong's Securities and Futures Commission announced on Monday that it would allow retail traders to trade certain crypto assets beginning June 1 on registered platforms. Markets widely anticipated the move amid Hong Kong's broader efforts to become a global crypto hub.
Even so, Hong Kong's new guidelines are in sharp contrast with China's ban on crypto trading in 2021, as well as the continued US regulatory crackdown on cryptocurrencies since the fall of crypto exchange FTX. The Securities and Futures Commission of Hong Kong (SFC) has already licensed two digital asset platforms, Hash Blockchain and OSL.
Despite Hong Kong's move to support crypto assets, concerns about the Federal Reserve's monetary policy outlook have continued to weigh on markets…
Bitcoin Price Retests Crucial Support at $26,500 as Regulatory Concerns Intensify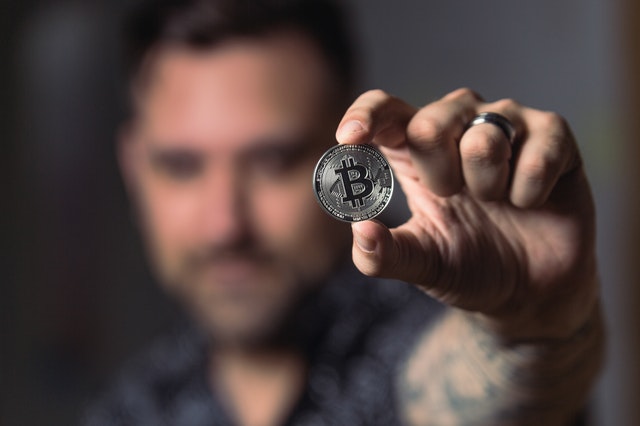 Bitcoin price was headed for its worst week since November 2022 on Friday as volatility, buoyed by low liquidity continued to outweigh crypto markets. Bitcoin has dropped below the crucial support level of $26,500, changing hands at this level. The asset's price has dipped by more than 11% in the past week, while its total market cap inched lower to $516 billion.
Fundamentals
Bitcoin price has been on a downward trend for seven consecutive days amid congestion in the network's system and the regulatory crackdown on cryptocurrencies. The digital coin has been struggling to gain bullish momentum for the past few days. Bitcoin is currently up by 60.54% in the year to date, but its prices have remained volatile.
The crypto market has been battling low liquidity, regulatory crackdown, and macroeconomic concerns. Data by Coinmarketcap shows that the global crypto market cap has slipped to $1.11 trillion, down from $1.27 trillion earlier in March. Bitcoin's dominance has also inched lower in the past few days.
The regulatory crackdown on cryptocurrencies has ramped up since the fall of crypto exchange FTX. Ripple Labs has been in a lawsuit against the US Securities and Exchange Commission (SEC) over the last year over concerns about its native coin XRP. Additionally, SEC recently warned Coinbase over potential securities law violations. Binance, the largest cryptocurrency exchange platform, was recently accused of violating trading rules by the Commodity Futures and…