Bitcoin vs Ethereum: Which One is Better for Online Gaming?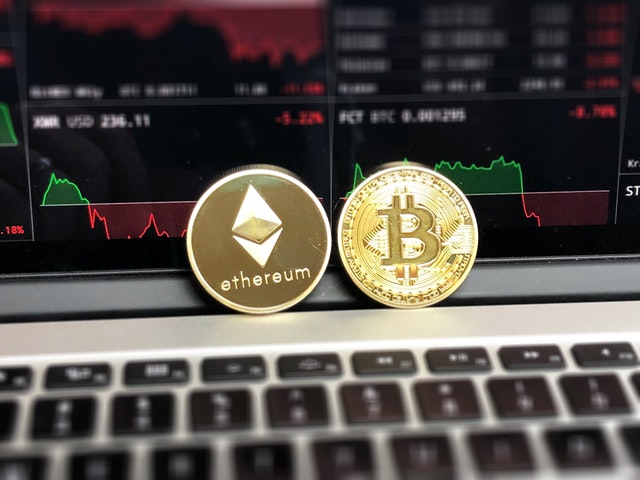 Online gambling starts gaining more and more popularity among virtual players since it offers endless opportunities to enjoy a supreme casino experience without actually leaving your home. Since interactive casinos are becoming a huge industry, they need to be constantly abreast of every new technology that can improve players' web gambling.
Thanks to the constant innovations that appear on the iGaming scene, it was no surprise that Bitcoin has become a payment method which is accepted by numerous online casinos. The concept of Bitcoin was introduced to the public in 2008 and ever since it gained a massive popularity, it started to be used as a deposit and withdrawal solution in various web-based casinos. Such casinos are often listed on big portals like Casino Games Pro.
Although Bitcoin was proclaimed the first cryptocurrency used for managing funds for online players, there have been several interactive casinos that started accepting payments via Ethereum. This fairly new cryptocurrency called Ether has sparked debates about which of the two options is better to be used for online gaming.
Differences Between Bitcoin and Ethereum
Bitcoin introduced a brand new way for online players to fund their gaming balances and withdraw their winnings. Bitcoin virtual casinos offer players the opportunity to create an account without having to provide an e-mail address or another piece of information that will serve as an identity verification. This way players do not have to go through the hassle of providing any copies of scanned utility bills or ID photos.
It is no wonder that plenty of virtual casinos started accepting the popular cryptocurrency as a way of managing players' gaming funds. Since many online players do not feel completely safe when they are asked to provide personal information, Bitcoin casinos have gained quite the popularity as they manage to offer their members a more private gambling experience.
Although Bitcoin is the first cryptocurrency which was accepted in various online casinos, the launching of Ethereum had many virtual gamblers wondering if this payment method is not the future of online gaming. Thanks to the smart contracts that Ethereum has introduced to the public, users can transfer their funds from one wallet to another via a series of programmes which will ultimately negate the need of using third-party companies for the transfer.
In addition to the aforementioned function, smart contracts also allow decentralized applications (DApps) which provide players with plenty of advantages that can easily overshadow the current top cryptocurrency Bitcoin.
Even though the two services are compared with each other, there is a difference between the programming languages they use. While Ethereum uses Turning complete, Bitcoin utilizes stack-based language. There is also a differentiation between the purposes of the two companies. Bitcoin can be considered as an alternative to real money, while Ethereum uses its own currency as a way to help connect contracts and applications.
Advantages and Disadvantages of Bitcoin and Ethereum
As mentioned earlier, Bitcoin has become pretty popular in the recent years. This is why the cryptocurrency started appearing as a payment solution in various online casinos. Thanks to the fact that it has been commonly used by many virtual players, today, there are a handful of web-based casinos that will allow you to manage your gaming balance with the help of the cryptocurrency. If you want to explore a Bitcoin online casino, chances are you will easily find one that is both reliable and fun to play at.
Another advantage of opening an account at a Bitcoin virtual casino is the fact that you will be asked to share very little information. This means that you do not have to worry about providing details that you do not feel comfortable revealing to the interactive casino operator.
Since no country has recognized Bitcoin as a real-money currency this means that it is not subjected to any taxation. This way both withdrawals and deposits via this payment method are very inexpensive since casino patrons do not need to pay any fees to banking institutions or third-party services. However, the UK Gambling Commission does not forbid the usage of digital currencies.
The thing which Bitcoin is lacking, however, is the smart contracts function. Thanks to this feature the winning bets of online players are directly transferred to a smart contract and there is no need for a third-party service for the transaction of the funds. Using Ethereum while playing online is also very cost-effective which is a great advantage for those who decide to utilize it as a payment option.
Even though Ethereum might be starting to gain quite the popularity among virtual players, buying Bitcoins is still easier than buying Ethers. In order to acquire some Ethers, you will first need to buy Bitcoins and exchange the cryptocurrencies. Another disadvantage is the fact that Ethereum is a fairly new way to manage funds in online casinos. This is why Bitcoin web-based casinos are much easier to be found than the ones that accept payments via the Ether cryptocurrency.
Both Bitcoin and Ethereum have their positive and negative sides and virtual players should not overlook the advantages and disadvantages when they choose between the most popular cryptocurrency at the moment and the one that many have predicted as the future of online gaming.
Disclaimer: This article should not be taken as, and is not intended to provide, investment advice. Global Coin Report and/or its affiliates, employees, writers, and subcontractors are cryptocurrency investors and from time to time may or may not have holdings in some of the coins or tokens they cover. Please conduct your own thorough research before investing in any cryptocurrency and read our full disclaimer.
Image courtesy of Pexels
Is Bex500 an alternative to BitMEX?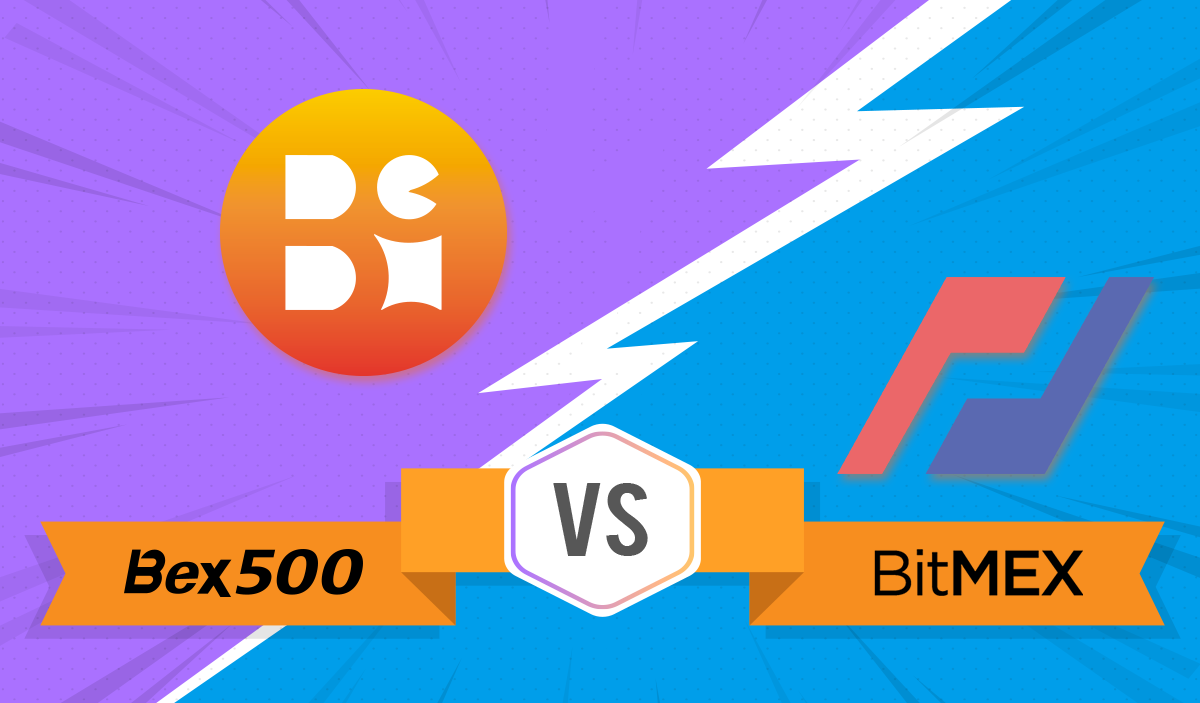 An all around review of Bex500
Bex500 is a young but rapid-growing exchange, less adversarial than BitMEX, but with higher leverage than Binance, Bex500 has enough strings to attract many crypto traders. 
Those dissatisfied with the old exchange, may find Bex500 exchange with a stable system with no manipulation or "overload", pleasant UX, user-friendly tool kits, and around-clock customer service.
Bex500 says they are making crypto margin trading "easier" and giving you a better return. 
Can they really achieve that? We conduct a comprehensive review as below to see if it is a trustworthy exchange
Question 1. What features does Bex500 have?
Bex500 offers perpetual BTC futures as well as three other cryptos including ETH, XRP and LTC, all paired against USDT. You may find Bex500 doing a good job aggregating most important features traders need for a robust trading experience with better return.
-A fair trade with no overload
Many traders are familiar with "overload" problem, which disables placing orders in peak trading times. It is suspected to be insider manipulations by exchanges which can cost users entire portfolios.
Bex500, with its unmatched TPS (claimed to be over 10,000 orders per second), ensures that the trading…
How Bitcoin Has Changed Online Gaming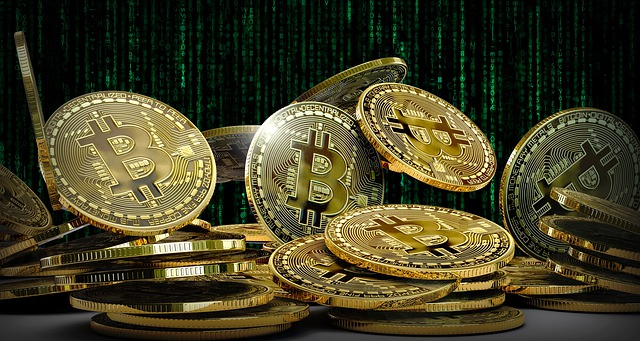 We always hear how Bitcoin is great for the financial industry, how it can remove the middleman and help you save money while you spend money. How it can provide fast transactions at any time to any place, even when you wish to send money to someone on the other side of the world.
While all of that is true, it is important to remember that Bitcoin's impact does not end there. The coin has already changed countless other industries, but one of the first ones that have accepted it with open arms — and therefore one that was changed the most — is the online gaming industry.
Bitcoin's impact on online gaming
The first thing to note here is that digital currencies have found their use in online gaming thanks to microtransactions. However, it goes far beyond simply purchasing an in-game item from another player. Bitcoin's biggest impact, without a doubt, concerns online gambling, sports betting, and similar activities.
Bitcoin brings security and anonymity
Bitcoin casino has become one of the new most popular places for an online gambler to visit, and for numerous reasons. Bitcoin brought increased security — to the financial industry, as well as online games. This is important because security is crucial for anyone who enjoys online gambling. It…
The Crucial Role of Cryptocurrencies & Blockchain in Modernising The Telco Industry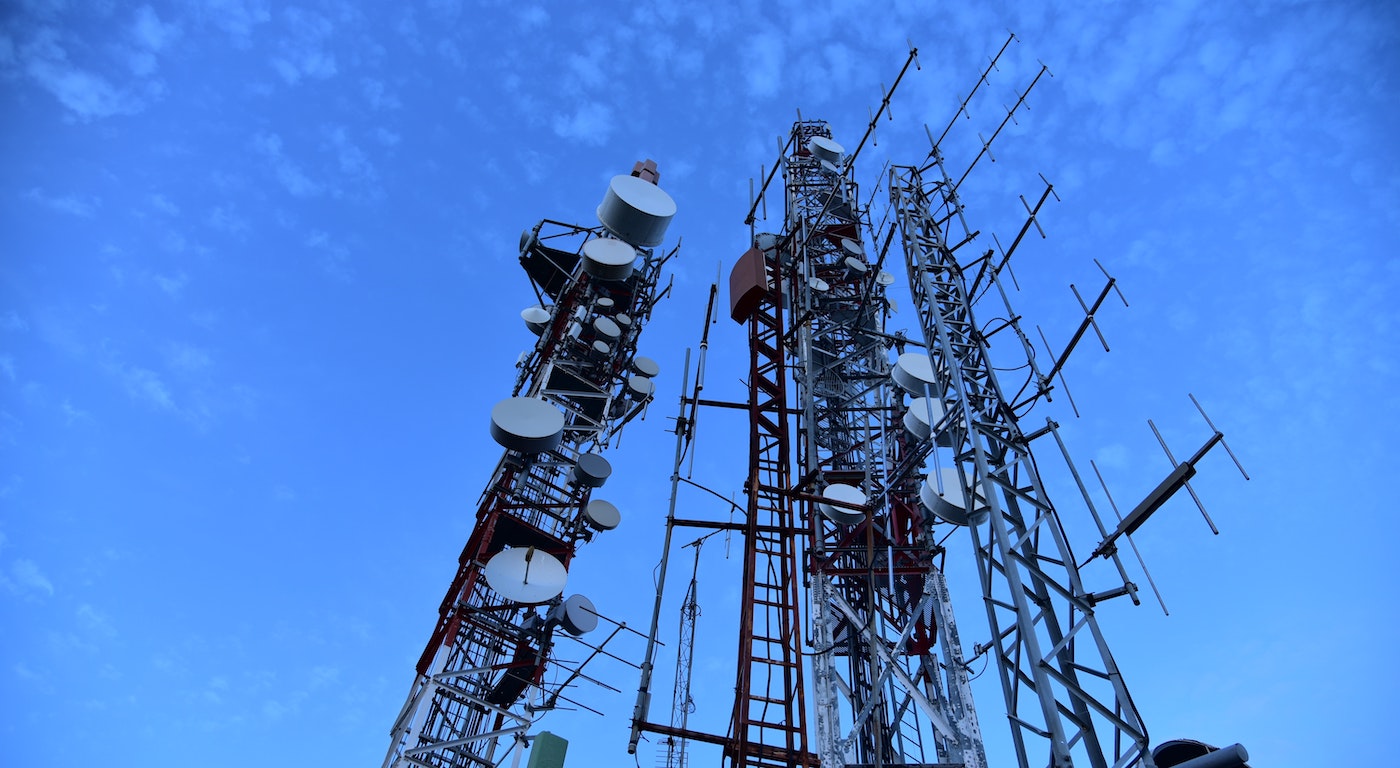 Blockchain has caused quite a stir in recent years. In fact, there's a school of thought that firmly believes the digital ledger technology will prove to be the 21st Century's biggest innovation. 
There are a great many industries braced for the disruptive force of blockchain, and the sweeping benefits it can bring to telecommunications can't be underestimated. 
A blockchain is a decentralised, distributed, public digital ledger that's fundamentally used to record transactions online. Every transaction that takes place is recorded across an extensive array of computers in a way that ensures that any individual record within the chain can't be tampered with or retroactively modified. 
Because of the virtually impregnable security associated with blockchain and the efficiency that comes with a fully decentralised ledger, there's plenty of potential for the technology within the telco industry in particular – especially given the financial flexibility that comes with cryptocurrency transactions beyond borders. 
Let's take a deeper look at the important role that both blockchain and its associated cryptocurrencies can play in modernising and securing the telco industry:
Unprecedented security
The arrival of blockchain is causing a stir at Deloitte. The professional services giant has contributed tens of thousands of words on blockchain within its 'insights' network, and there are…