Meet DEEP AERO – the Blockchain-Oriented Company Providing Drone Technology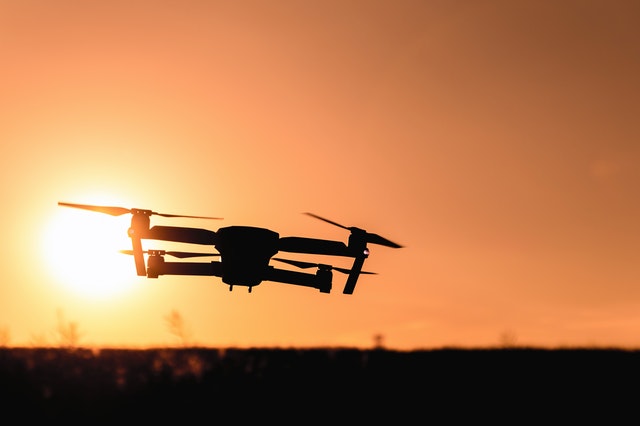 DEEP AERO is releasing DRONE tokens during its initial coin offering (ICO) that started on May 1, 2018. As a potential investor, you would probably be interested to know more about the company's vision and values. In the following lines, you'll get relevant insights about the people behind DEEP AERO and the company's initiatives, which will help you rely your investment decision on strong fundamentals.
DEEP AERO is a company focused on drone technology innovations. It is leveraging artificial intelligence (AI) and blockchain technologies to create game-changing solutions for the drone economy. The company is headquartered in Ajman, United Arab Emirates (UAE), and has offices in Southeast Asia.
At the moment, DEEP AERO is trialing prototype technologies such as dynamic geofencing, airspace design, congestion management, route planning, re-routing, terrain avoidance, separation management, sequencing and spacing, and contingency management among others. The company is implementing the technology in every possible area where drones can provide transformative solutions. With a little creativity, one can note that the drone technology can be adopted by any market sector, such as transport, agriculture, healthcare, insurance, and education among others. Nevertheless, DEEP AERO is particularly interested in transforming the cities' transportation systems by creating aviation and cargo delivery systems.
DEEP AERO Team
The UAE-based company is backed by a talented team that has the ambition to accelerate the drone technology adoption.
The company's executive team is organized as follows:
Chief Executive Officer– Gurmeet Singh
Gurmeet has a Bachelor's degree in Business Administration and Management from Delhi University. He is an early adopter of the drone technology and is confident that it can offer great benefits for consumers, industry and law enforcement.
Chief Financial Officer– Mayank Jain
Mayank has a Bachelor's degree in Commerce from Delhi University and a degree in Accounting and Finance from the prestigious Institute of Chartered Accountants of India (ICAI).
Vice President– Harsh Sharma
Harsh has a Bachelor's degree in Applied Science from the Kirori Mal College and a Master's degree in Business Administration from the European Management Institute. He is also the founder and Director of New Delhi-based ZAP Realtors Pvt Ltd.
DEEP AERO can boast with a skilled technology team:
Principal Technical Architect– Kamaldeep Dhanju
Chief Blockchain Architect– Thomas McLaughlin
Technical Manager– Rushdeep Singh
Blockchain Expert– Navin Kapoor
Technology Consultant– Prabhjeev Narang
Blockchain Consultant– Kamlesh Nagware
Blockchain Engineer– Karthikeyan Thangavel
Blockchain Engineer– Sameep Singhania
Blockchain Researcher– Rajasekhar Guttapalli
Automation Testing Expert– Jagpreet Singh
As you can note from the company's positions, the team is keen to explore the blockchain technology in the context of drone economy.
Blockchain, also called distributed ledger technology (DLT), is a revolutionary technology that revolves around a ledger that is replicated in multiple versions distributed among many servers. Whenever a new update is made in the system, such as a transaction, all the ledger replications validate it based on consensus. The fact that the ledger is stored in multiple servers makes it resistant to hacks. Blockchain ensures transparency, security, and low costs, given that it reduces the need for intermediaries.
The DEEP AERO team is also guided by an experienced group of advisors.
DEEP AERO Products
Despite it being a young company, DEEP AERO has already made a name and came out with several innovative products. Currently, the firm is working to launch three main products:
Passenger & Cargo Drones, which are vertical take-off and landing (VTOL) aircrafts transporting people and goods. If you're new to this, VTOL refers to any aircraft that has the ability to hover, take-off and land vertically. Here is how a passenger drone looks like:
DRONE-UTM, which is a blockchain-based drone traffic management platform that is decentralized, intelligent, self-aware, and autonomous.
DRONE-MP, which is a marketplace for drone-related products and services.
The DRONE-UTM, which derives from unmanned traffic management, is a platform that was presented quite recently.
Commenting on the new system, CEO Gurmeet Singh reportedly said: "The use of unmanned aerial vehicles is increasing exponentially. We're heading towards a future in which millions of drones will fly billions of flights."
"At some point in the not-too-distant future, fleets of commercial drones are expected to swarm across the skies. Current airspace management and air traffic flow management systems don't have the capabilities to handle the type of operations relevant to drones. In addition, the anticipated traffic density of drones is far beyond the capabilities of current air traffic management systems," he added.
DEEP AERO Projects
The company is currently working on the UTM and MarketPlace development, sticking to its roadmap. To create a community and raise funds, DEEP AERO is also conducting an ICO event, releasing its DRONE tokens, which are priced at around 5 US cents.
The pre-sale period started on March 30 and was live until April 15, while the public sale started on May 1 and is arranged in three phases, with different bonus sizes depending on the period. Currently, investors can enjoy the most generous bonuses during Phase 1, which ends on May 15. During this stage, you can get:
25% bonus for investing 100 ETH or more;
20% bonus for investing10-100 ETH;
15% bonus for investing less than 10 ETH.
DEEP AERO aims to launch its MarketPlace product in September 2018. Next year in April, it wants to launch its UTM Beta Version Platform, with the full version being launched by October 2019. In July of the next year, the company hopes to start operating with cargo drones, while in January 2020, it should launch the passenger drone operations.
To support its growth, DEEP AERO partnered with VLK Aerospace, a legal and consultancy firm that provides manned and unmanned aviation-related solutions, and ethoss, a Leipzig-based international service agency.
Disclaimer: This article should not be taken as, and is not intended to provide, investment advice. Global Coin Report and/or its affiliates, employees, writers, and subcontractors are cryptocurrency investors and from time to time may or may not have holdings in some of the coins or tokens they cover. Please conduct your own thorough research before investing in any cryptocurrency and read our full disclaimer.
Image courtesy of Pexels
Ripple XRP Mega Breakout: What's Next?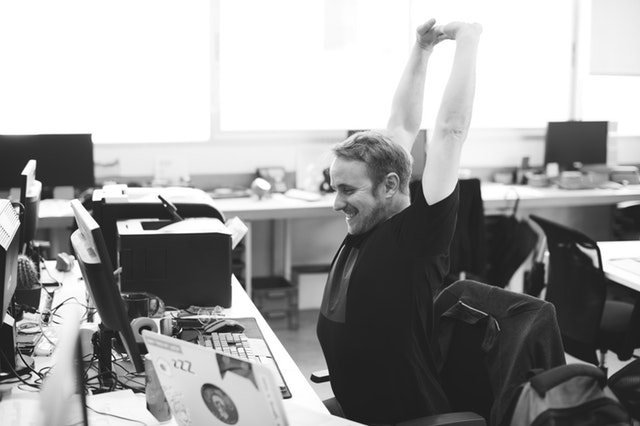 The Ripple XRP mega breakout that we were calling for happened and happened much quicker than anyone expected. As we said yesterday:
Nonetheless, IF, Ripple is capable of going 'topside' of the .38 figure at any point in the days/weeks ahead, such development, should it occur, would likely trigger its next advance into the .42 – .47 zone, representing a 30-40% move from present levels. On the flip-side, the .25 – .26 area should offer short-term potential support.
XRP is now sitting at .51704  as we write this article this morning, representing gains of 61% since we alerted our readers and our Global Elite email newsletter members.
Ripple XRP Mega Breakout
The Ripple XRP mega breakout is significant because it's the first time XRP has been above its 50-day moving average since May. Right now, the RSI is approaching 80, so we are in overbought territory and we expect the price to consolidate around the .42 to .47 level before resuming its uptrend.
While some are looking at this as an opportunity to short XRP, we are not of that camp. While some can book some profits and use a trailing stop, any integration of XRP with xRapid has the ability to create a tremendous move in XRP. As Travis Kling said this week on the Off the Chain podcast with Anthony Pompliano, XRP could be the quickest five-bagger investors…
Litecoin Cash (LCC): The potential mover?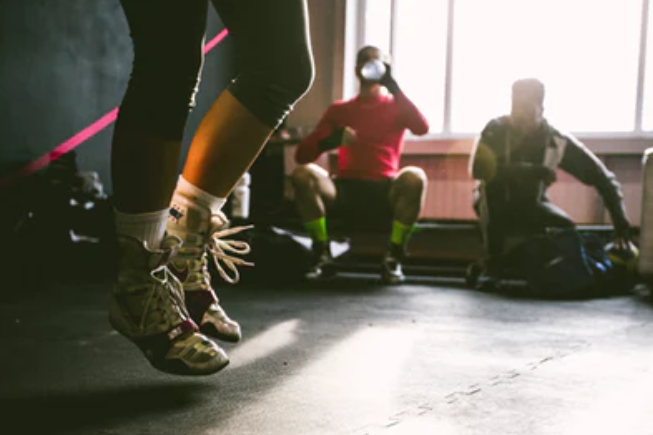 Litecoin underwent a hard fork in the past, and that is what led to the creation of Litecoin Cash. Bitcoin has also experienced a hard fork, which has led to the creation of Bitcoin Cash, so this trend is not necessarily brand new.
Forks have occurred pretty often now in the cryptocurrency community, and the perception is that it probably will continue to, as long as the need (forks are often created to overcome issues faced by the originals) remains there.
While the market has been bearish for most of the year, it has been showing some definite signs of life, especially when we look at the kind of price action that has been happening with Ripple recently. Litecoin is also rising in anticipating of its hard fork, which is to be expected.
For those who are unaware, Litecoin Cash was created earlier this year. 10 Litecoin Cash was given to every investor who had 1 Litecoin – and that one move, it's easy to see, was very massive concerning value.
Charlie Lee, the founder of Litecoin, has come out against LiteCoin Cash, calling it a scam. Many cryptocurrency influencers have come out against Litecoin cash, although there are still others that believe that this is only because the project threatens them.
PSA: The Litecoin team and I are not forking Litecoin. Any forks that you hear about is a scam trying…
The Stage is Set for Stellar XLM vs XRP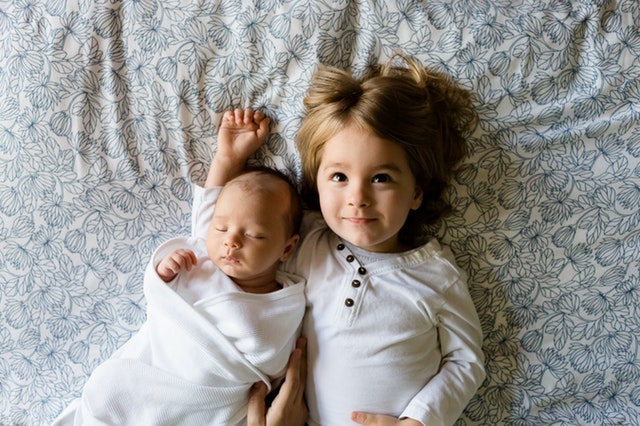 The digital asset of XRP, did something spectacular on the 18th of September when it shocked the crypto-markets by rising in value by 21%. In a time period that was less than 5 hours, XRP spiked from levels of $0.273 to those of $0.332 and has continued rising. The digital asset is currently valued at $0.36.
xRapid Factor
The reason for the sharp increment in value of XRP was news that the Ripple company was going to launch xRapid in the next month or so. This was after the firm's head of Regulatory relations for Asia-Pacific and the Middle East, Sagar Sarabhai, made the following comments during a CNBC interview on the 17th of September:
"I am very confident that in the next one month or so you will see some good news coming in where we launch the product live in production."
Stellar's Cross-Border Payments
The news of Ripple launching xRapid has come 2 weeks after the Stellar project and IBM, announced that they were entering the industry of cross-border payments through their new service known as IBM Blockchain World-Wire. The new payment settlement service has been quoted as being 'near instant' meaning that it will probably rival the transactions time seen in the xRapid pilot tests of 2 – 3 minutes earlier on in the year.
Stellar Acquiring Chain
…