Business incubator GDA Ventures acquires first client MobileGo, introduces MGO Token for blockchain gaming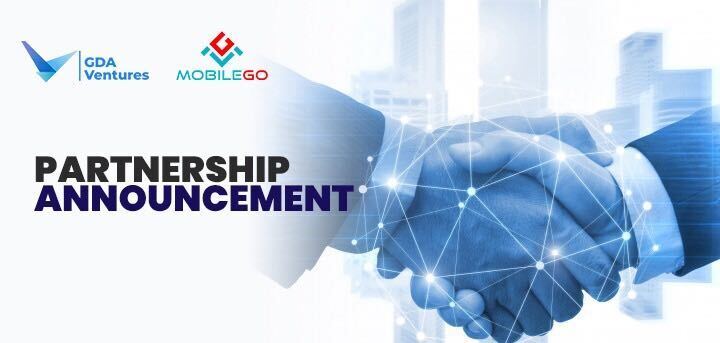 GDA Ventures, a business incubator backed by the GDA Group of companies, has  announced its first client – blockcain gaming platform MobileGo (MGO). The MobileGo project was initially launched in 2016 and focused on gaming, with significant closed partnerships including Unity and Xsolla, the gaming industries leading game engine and one of the most utilized payment processing providers. 
Similar to many early blockchain projects, MGO built a significant community and blockchain offering while securing partnerships with top companies in the industry. The 2018 market crash combined with failed deliverables from various signed partners slowed the project down. Now, as crypto sees a revitalization, MobileGo has engaged GDA Ventures to restructure and revive the MGO project, the two companies announced.
"This is a huge step forward that will continue to bring innovation and originality to the blockchain gaming ecosystem; benefiting developers, gamers and everyone in between. We are very excited to work with GDA Ventures as their experience with venture incubation and development will help take MGO to the original heights set out in 2016, becoming an industry pioneer that bridges the gap between gaming and blockchain," the MobileGo team announced in a statement.
MGO co-founders were some of the first to recognize that peer-to-peer gaming and unique asset ownership within video games has a tremendous potential. The market agreed and at its peak the MGO token had a market capitalization of over $200M and a significant community of participants. 
GDA Ventures' team says they see the potential that digital assets have to revolutionize the gaming industry.  The team also stresses the valuable market positioning and first mover advantage of MGO, as well as the valuable existing community and technology that has been created. In addition to gaming, GDA Ventures hopes that MobileGo can also penetrate the e-sports and metaverse gaming markets, both of which are underserved by existing digital assets at market. 
As a digital asset built on top of the Ethereum blockchain, MGO is using ERC-20 token protocol; creating a fungible and easily transferable token for gamers. On top of the powerful digital asset architecture and functionality built into the MGO digital asset, MobileGo has built several unique technology products that benefit gamers. 
Among them, MGO Tournaments that represent smart contracts architecture to host peer-to-peer tournaments for gamers and their friends. By giving developers direct access to the MGO API suite, this architecture also adds value to developers by cutting down on time, cost, and technical know-how to launch tournaments, making this more accessible to gamers worldwide.  
MGO API allows developers to easily set up secure payment infrastructure so they can get paid directly in MGO with the efficiency, scalability, and reliability offered through the ERC-20 token protocol. 
MGO Metamask Gateway allows gamers to easily buy games and make in-app purchases through metamask eliminating the need to shop through gaming stores and marketplaces, making it faster and easier to begin playing your favorite games.  
MGO Payments Gateway allows game developers to integrate MGO and use it in their games. Users who make payments with MGO will not spend ETH for Gas to make the transaction as gas will be taken with MGO. This is a unique solution for ERC-20 tokens as it makes life easier for any user who wants to make a transaction, GDA Ventures points out.  
MGO Store – a place where gamers can buy their favorite games using MGO, creating a one-stop-shop ecosystem for developers, gamers, and MGO stakeholders. 
With GDA Ventures taking over the restructuring of the project, the MGO co-founders will withdraw their involvement from the project and will instead be working with GDA Ventures to install a new leadership team so the project can achieve the original goals set out in 2016.  
GDA Ventures is a full-suite venture incubation studio specializing in emerging and disruptive technology. GDA Ventures supports disruptive technology startups, helping them launch, scale globally, and solve their industry's greatest challenges through emerging technology. 
SyncFab Helps Restore Disrupted Supply Chains, Gets Recognized Globally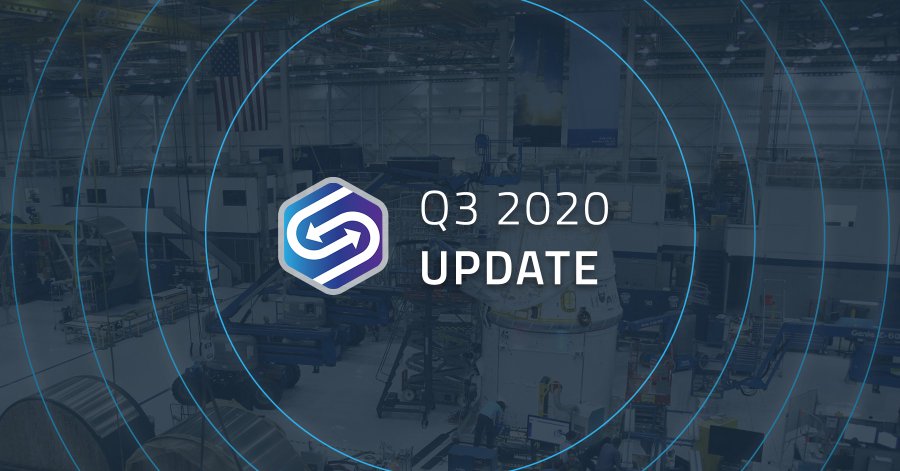 Q3 2020 was a period of exceptional growth for California-based SyncFab.  The manufacturing blockchain company added new partners and was recognized for its accomplishments on a global scale.  
Per Aspera Ad Astra: Hard Work That Blurs All Boundaries
Last month SyncFab officially joined Starburst Aerospace – the world's leading aerospace and defense accelerator with the largest aerospace innovation partnership stakeholder network.  Earlier in August, former CEO of RUAG Swiss Aerospace & Defense Co. Urs Breitmeier joined SyncFab's Advisory Board. "I fully believe in SyncFab's vision for the industry and applaud their early efforts developing the supply chain support system of the future for space and aerospace and I'm honored to be part of the advisory team as it is a natural fit for me," said Breitmeier in a statement. 
Also last month SyncFab was chosen as a Showcase Technology Solution at the AFWERX Flagship Annual Event. To strengthen the aerospace & defense sector, SyncFab's team was joined by USAF Veteran Jason Smith. Smith will be able to apply his experience and industry know-how to the aerospace industry sales cycle. "I help high-growth companies in the aviation and aerospace industry exceed ambitious revenue goals by employing effective consultative and solution selling techniques to win new business opportunities and grow…
12 Peers Capital Markets Purchases DigitalBits XDB Token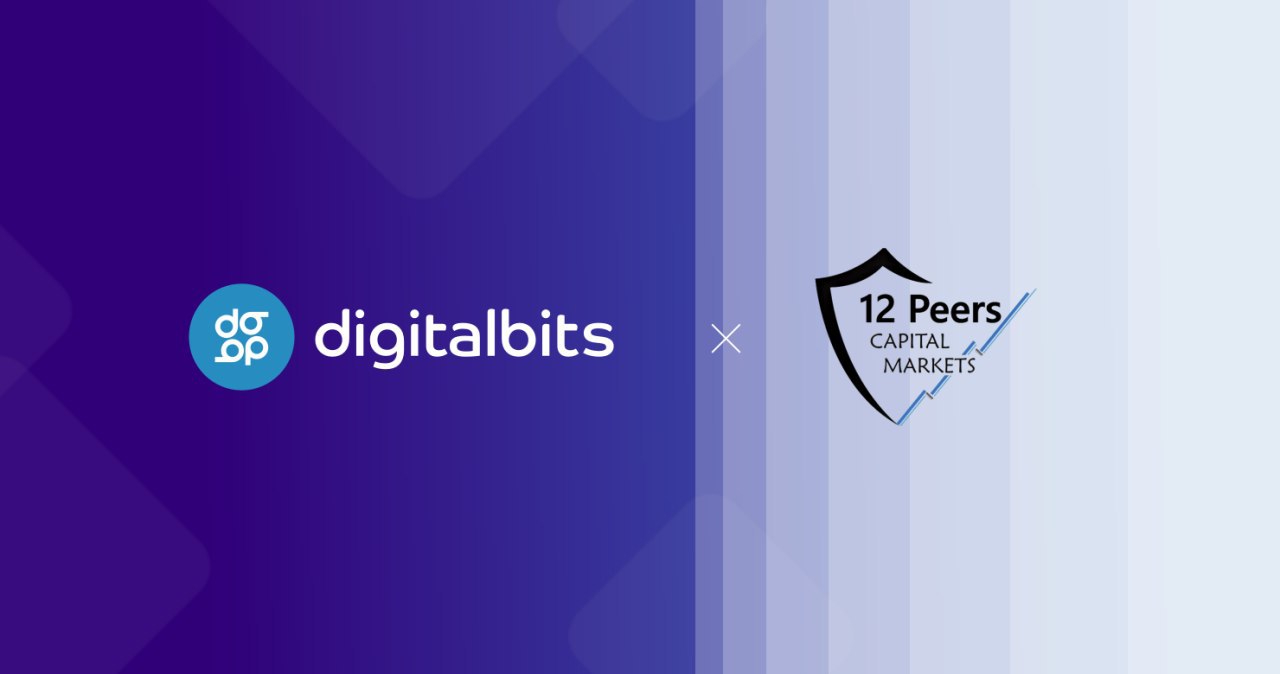 12 Peers Capital Markets , a broker-dealer and capital markets firm has announced its support for DigitalBits, a blockchain protocol focused on consumer digital assets such as loyalty points, rewards, and branded stablecoins.  The traditional market brokerage firm has purchased the DigitalBits XDB token, after recently announcing "a new found investment thesis focused on identifying blockchain projects that improve efficiencies across global markets," it said in today's announcement.
DigitalBits is an enterprise-grade blockchain protocol for supporting consumer digital assets, specifically branded currencies.  The company believes that branded currencies play an integral role in driving consumer behavior, but many of these programs are dated by today's technological standards.  "These limitations have stifled value transfer, resulting in the accumulation of large amounts of idle capital – in 2017 US corporations held in excess of $100 billion in unused points liability," the DigitalBits experts explain.  
The DigitalBits blockchain supports tokenization of existing and new consumer digital assets.  The XDB Foundation, which was formed earlier this year, is a neutral agnostic non-profit organization to enhance the DigitalBits blockchain and ecosystem, engage partnerships and building a robust ecosystem for users. Commenting on the 12 Peers Capital Market announcement, XDB Foundation's Managing Director Michael Gord said that it is great to see traditional firms show interest in blockchain technology. …
Manufacturing Blockchain Company Syncfab Featured in NASDAQ Entrepreneurial Center's Event in Times Square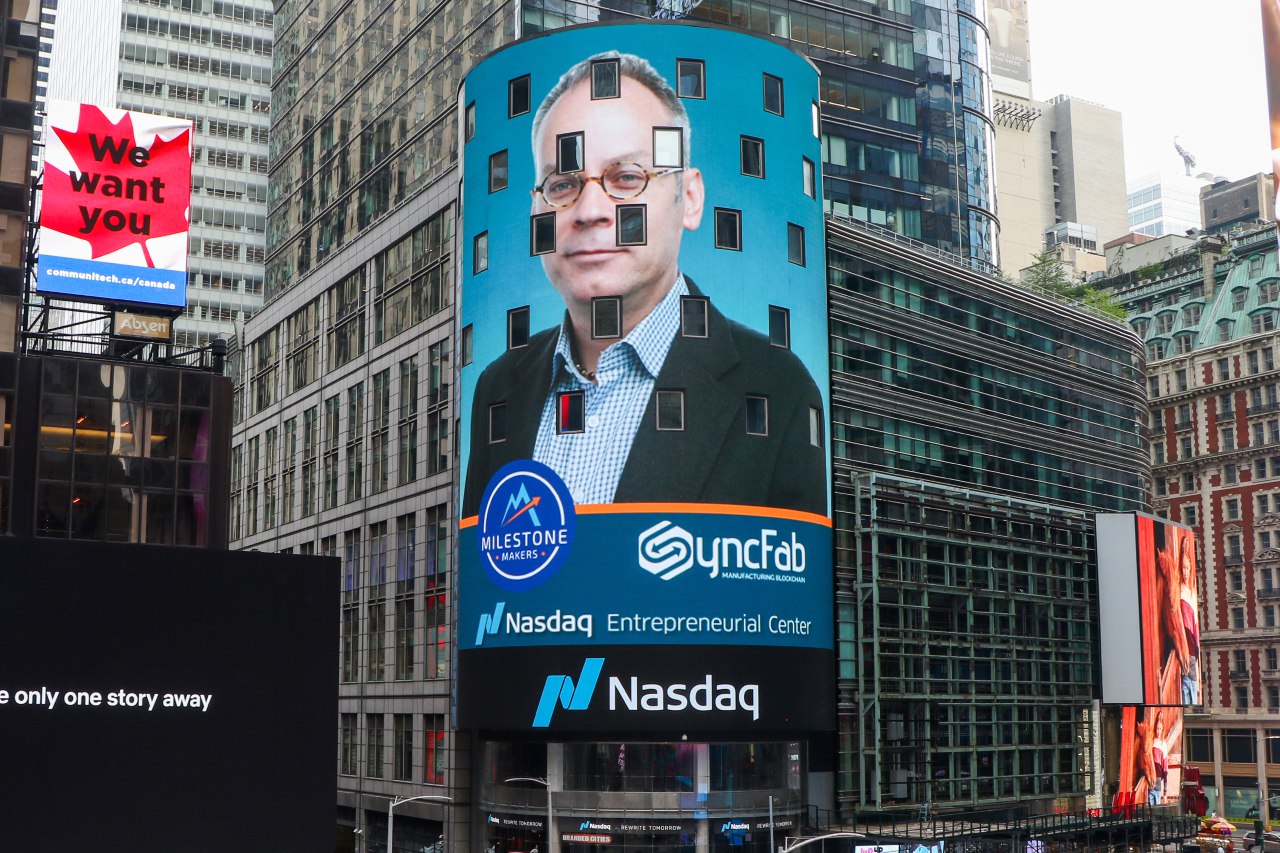 The NASDAQ Entrepreneurial Center hand-picked several advanced projects and companies to provide individualized mentorship and executive coaching in an effort to support tech startups working on various COVID-19 solutions. As part of the program, the NASDAQ Tower in Times Square broadcasted its Milestone Makers COVID-19 Solutions Cohort live last Wednesday.  
Time-tested communications and manufacturing supply chains have been significantly damaged this year due to the pandemic. This is why manufacturing blockchain company SyncFab was one of the headliners at the conference. Supply chains have become all but non-responsive, and innovative solutions are being prioritized.
SyncFab has built and launched an advanced blockchain platform for supporting smart supply chains and allowing users to source, procure, track, secure, and pay for precision spare parts. Led by Forbes Business Council Member Jeremy Goodwin, SyncFab brings real-time capacity savings opportunities alongside addressing the billion-dollar pain points in manufacturing supply chains. It connects automotive, aerospace, and medical manufacturers with more cost-effective suppliers using blockchain-secured transactions.
"In 2020 the time has finally arrived for industry to jettison the limitations of old-fashioned manual procurement processes," said SyncFab CEO Jeremy Goodwin in his presentation during the conference. He added that "looking forward, we [SyncFab] will expand supplier coverage, add new supplier response incentive and purchase order programs, and continue to innovate post-procurement blockchain traceability features" to meet shifting needs in the industry.
…