ONGX – Tokenized Ownership of Pharmaceutical Facility Listed on HOBIT.io

OncoGenerix.io and OGInvest Limited have announced that the ONGX Token will be tradable via the Hobit.io exchange. The ONGX Tokens are built on the ERC20 blockchain protocol, serve as a SAFE (which stands for "simple agreement for future equity"), and will be exchangeable at the option of the investor for equity-token securities.  The ONGX Token offering is a first-of-its-kind digital investment opportunity, the company stated, as it offers tokenized ownership of a pharmaceuticals manufacturing facility. Through ONGX Tokens investors have an opportunity that is typically available only to industry insiders and large investment firms, the company stressed. 
"We are excited to see OncoGenerix.io work with Hobit.io, as we believe it is a strong ecosystem to provide ONGX investors with potential liquidity. We believe ONGX is the pharma industry's largest digital offering to date, as measured by target investment size, underlying valuation, and production capacity of the asset. The ONGX Token brings pharma production investments to a much larger audience and democratizes the pharma investment opportunity," said the president of Hobit.io Mr. K. Holtser.
The OncoGenerix project anticipates to benefit from a combination of the OncoGenerix plant's strategic location, favorable valuations of pharma manufacturers, and continued global pharma market growth. As a novel and generics pharma producer, OncoGenerix specializes in injectable and lyophilized oncology drugs, many of which are in shortage. The ONGX token sale and listing on Hobit.io coincide with OncoGenerix's recent completion of a state-of-the-art pharmaceuticals factory in Mudanjiang Province, China.
OncoGenerix is launching production with a capacity of 30 million vials per annum. OncoGenerix's manufacturing services include technical transfer, process development, scale-up, equipment and process validation, formulation, filling, lyophilization, inspection, labeling, and packaging. OncoGenerix combines sterile drug manufacturing to deliver compliant and cost-effective drug production.
The ONGX token is available to qualified non-US investors through an ongoing digital securities offering of up to 500 million ONGX Tokens priced at $ 0.12 per token for a total offering of up to $60 million. 
As a global provider for the next generation of compliant and high-quality manufacturing services for injectable products, OncoGenerix offers deep experience in high-quality injectable drug product sterile manufacturing, the company website says. OncoGenerix's services represent the entire pharma cycle, from early-stage drug development to global commercial supply. OncoGenerix delivers good manufacturing practices-compliant and cost-effective drug production. 
Hobit.io website states that it is as a "peer-to-peer cryptocurrency trading platform" and a "US-based digital assets custody provider". Hobit.io offers compensation to market makers as part of a limited time offering. The exchange "is set up to provide a user-friendly experience combined with safe, secure, and convenient digital asset trading and management services for millions of users globally", the announcement says. 
Elon Musk Advises Crypto Users To Secure Their Crypto Keys Properly
The crypto community has not gotten over the fact that the world's richest man has now invested in Bitcoin and has been pretty active in the industry.
However, the community is now receiving security tips for storing cryptocurrencies from Tesla's chief executive officer. While pointing the security of cryptocurrencies, Tesla also criticized Freewallet app, a crypto wallet for its slack in security.
He also added that crypto investors should not bother doing business with wallets that don't provide them with private keys.
Users should store their private keys
The unique way cryptocurrencies are stored makes them not redeemable when the keys are lost. Whether the holder stores them with third-party custodians or exchanges, the owner can only claim them when they provide keys to the crypto funds.
That makes securing the keys the most important thing when dealing with cryptocurrencies. As a result, selecting the safest hot or cold wallet is a priority if users want to keep their crypto investments safe.
Elon Musk has come out to advise investors to always store their private keys personally. For a company to receive the attention of the world's richest man is something to take advantage of to grow. However, FreewalletApp's short conversation with Musk is a sort of negative publicity to them.
After the company engaged with Musk about a Dogecoin-related post, the Tesla founder pointed out faults with the firm.
He advised digital asset investors to stay…
Bitcoin Surges After Tesla Bought $1.5 Billion Worth of BTC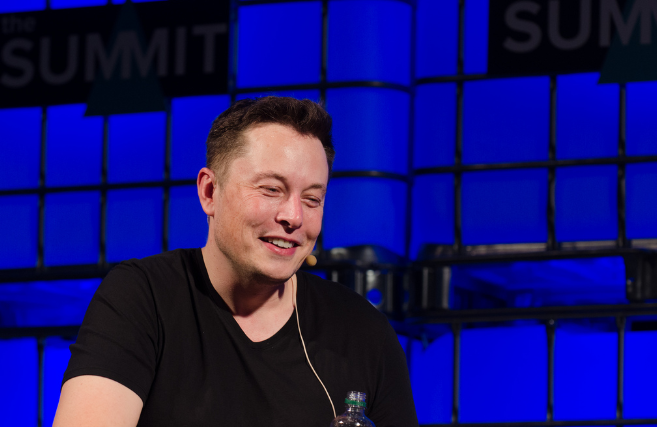 The sudden rise of Bitcoin has been connected to the decision taken by the Tesla electric car company to buy $1.5 billion worth of Bitcoin.
The company explained in a filing with the Securities and Exchange Commission (SEC) that it bought Bitcoin to diversify its cash returns and more flexibility.
Musk's Tweets also impacted Dogecoin's price
Tesla also added that it will start accepting Bitcoin payments for all its products, although this will be based on a limited basis and applicable laws. If the company concludes and starts accepting cryptocurrency, it will make it the first major car manufacturer to accept Bitcoin payments. The company's founder and Chief Executive Officer Elon Musk has developed an interest in Bitcoin and cryptocurrencies.
He has been tweeting severally about the viability of the Dogecoin (DOGE), which doesn't have an important market value attached to it.
ur welcome pic.twitter.com/e2KF57KLxb

— Elon Musk (@elonmusk) February 4, 2021
Few hours after endorsing Dogecoin, the cryptocurrency rose by an impressive 50%. But regulatory authorities are still concerned about the risks in cryptocurrency investments, with several regulatory bodies warning traders and investors they could lose all their money from crypto investments.
But for Tesla, the company decides to diversify its funds and increased its cash returns. However, Tesla also warned investors about the volatility of Bitcoin's price in its SEC filing. According to the SEC…
Aave (AAVE) Exceeds Uniswap (UNI) in both TVL and Market Cap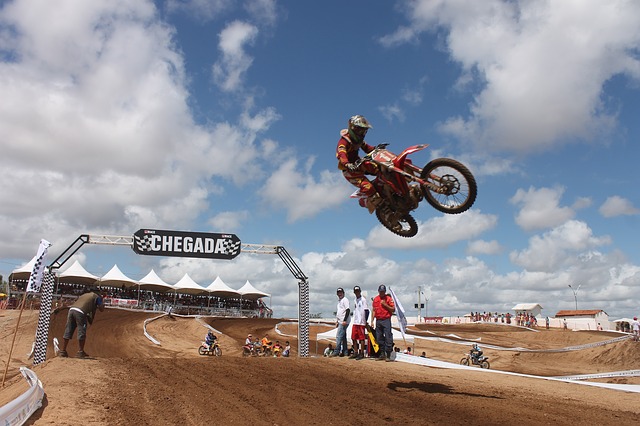 DeFi project Aave saw a major amount of activity recently, during which its price, market cap, and TVL surged enough for it to overtake Uniswap.
Recently, Aave (AAVE) — a DeFi protocol that allows users to lend and borrow money — saw a significant price surge of over 13%. The coin's price surged past $500 as a result, currently sitting at $510. More than that, Aave finally managed to increase its market cap enough to overtake Uniswap (UNI).
Uniswap loses the lead to Aave
Aave has had quite a few profitable days recently. On a weekly basis, the coin went up by over 70%. In the meantime, its market cap climbed up to $6.2 billion, allowing the coin to reach the 14th spot on the list of largest cryptocurrencies by market cap.
Meanwhile, Uniswap (UNI) is the native cryptocurrency of the world's biggest decentralized exchange (DEX). Uniswap used to be the world's largest DeFi project by market cap until now, when Aave overtook that position.
Uniswap is not far behind, however — its market cap is at $5.8 billion. Not only that, but Uniswap price did not drop. In fact, it grew by 5.49% in the last 24 hours, and 9.03% on a weekly basis. The coin currently has a price of $19.38. In other words, Uniswap is performing rather well. It's just that Aave is currently performing better.
Aave is growing to be the leading project in DeFi
…