ONGX – Tokenized Ownership of Pharmaceutical Facility Listed on HOBIT.io

OncoGenerix.io and OGInvest Limited have announced that the ONGX Token will be tradable via the Hobit.io exchange. The ONGX Tokens are built on the ERC20 blockchain protocol, serve as a SAFE (which stands for "simple agreement for future equity"), and will be exchangeable at the option of the investor for equity-token securities.  The ONGX Token offering is a first-of-its-kind digital investment opportunity, the company stated, as it offers tokenized ownership of a pharmaceuticals manufacturing facility. Through ONGX Tokens investors have an opportunity that is typically available only to industry insiders and large investment firms, the company stressed. 
"We are excited to see OncoGenerix.io work with Hobit.io, as we believe it is a strong ecosystem to provide ONGX investors with potential liquidity. We believe ONGX is the pharma industry's largest digital offering to date, as measured by target investment size, underlying valuation, and production capacity of the asset. The ONGX Token brings pharma production investments to a much larger audience and democratizes the pharma investment opportunity," said the president of Hobit.io Mr. K. Holtser.
The OncoGenerix project anticipates to benefit from a combination of the OncoGenerix plant's strategic location, favorable valuations of pharma manufacturers, and continued global pharma market growth. As a novel and generics pharma producer, OncoGenerix specializes in injectable and lyophilized oncology drugs, many of which are in shortage. The ONGX token sale and listing on Hobit.io coincide with OncoGenerix's recent completion of a state-of-the-art pharmaceuticals factory in Mudanjiang Province, China.
OncoGenerix is launching production with a capacity of 30 million vials per annum. OncoGenerix's manufacturing services include technical transfer, process development, scale-up, equipment and process validation, formulation, filling, lyophilization, inspection, labeling, and packaging. OncoGenerix combines sterile drug manufacturing to deliver compliant and cost-effective drug production.
The ONGX token is available to qualified non-US investors through an ongoing digital securities offering of up to 500 million ONGX Tokens priced at $ 0.12 per token for a total offering of up to $60 million. 
As a global provider for the next generation of compliant and high-quality manufacturing services for injectable products, OncoGenerix offers deep experience in high-quality injectable drug product sterile manufacturing, the company website says. OncoGenerix's services represent the entire pharma cycle, from early-stage drug development to global commercial supply. OncoGenerix delivers good manufacturing practices-compliant and cost-effective drug production. 
Hobit.io website states that it is as a "peer-to-peer cryptocurrency trading platform" and a "US-based digital assets custody provider". Hobit.io offers compensation to market makers as part of a limited time offering. The exchange "is set up to provide a user-friendly experience combined with safe, secure, and convenient digital asset trading and management services for millions of users globally", the announcement says. 
Business incubator GDA Ventures acquires first client MobileGo, introduces MGO Token for blockchain gaming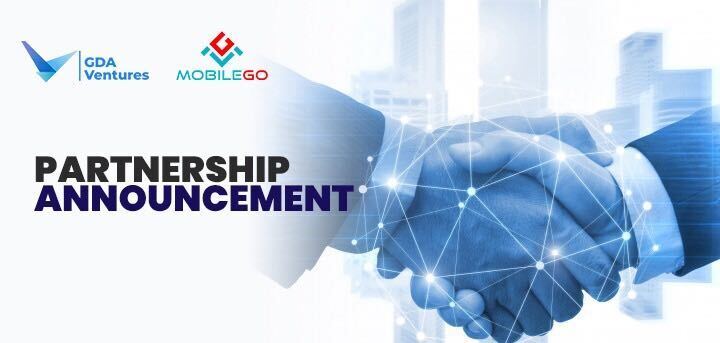 GDA Ventures, a business incubator backed by the GDA Group of companies, has  announced its first client – blockcain gaming platform MobileGo (MGO). The MobileGo project was initially launched in 2016 and focused on gaming, with significant closed partnerships including Unity and Xsolla, the gaming industries leading game engine and one of the most utilized payment processing providers. 
Similar to many early blockchain projects, MGO built a significant community and blockchain offering while securing partnerships with top companies in the industry. The 2018 market crash combined with failed deliverables from various signed partners slowed the project down. Now, as crypto sees a revitalization, MobileGo has engaged GDA Ventures to restructure and revive the MGO project, the two companies announced.
"This is a huge step forward that will continue to bring innovation and originality to the blockchain gaming ecosystem; benefiting developers, gamers and everyone in between. We are very excited to work with GDA Ventures as their experience with venture incubation and development will help take MGO to the original heights set out in 2016, becoming an industry pioneer that bridges the gap between gaming and blockchain," the MobileGo team announced in a statement.
MGO co-founders were some of the first to recognize that peer-to-peer gaming and unique…
SyncFab Boosts Aerospace Division While Strengthening MFG Token Utility
Manufacturing blockchain company SyncFab has been selected as an official showcase solution finalist for the United States Air Force AFWERX program, the company announced this week. AFWERX is a community of innovators devoted to creating a faster and smarter US Air Force. SyncFab showcased its technology enabling agile manufacturing and reverse engineering of mission-critical component parts. 
Additionally, Jason Smith, a veteran in the aerospace industry, joined the SyncFab team recently.  Smith possesses a tremendous knowledge of the industry, having worked with L3 Vertex Aerospace, the United States Air Force, commercial airlines, and government agencies to uncover business opportunities for engineering, maintenance, and repair services. 
SyncFab's advisory board has also welcomed Urs Breitmeirer, former group CEO RUAG Swiss Aerospace Defense CO to boost the blockchain adoption strategy. 67% of space and aerospace executives anticipate the combination of blockchain distributed ledger technology, AI, XR, and quantum computing will have a transformational impact on their organization as reported by Accenture. With thousands of suppliers responsible for delivering advanced and innovative components or materials to Tier 1 suppliers and OEMs, supply chain and logistics have long been critical to the success of every major aerospace and defense program, SyncFab team stated.
This substantial reinforcement of the core team at SyncFab is expected to help boost the aerospace industry…
Blockchain Platform MedsLOCK Set to Have Impact on Tracking COVID-19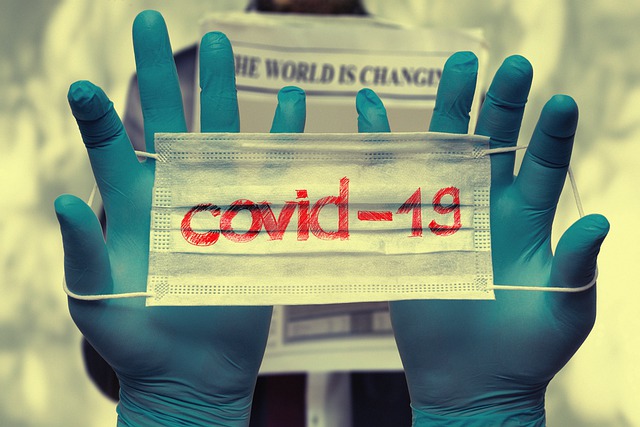 Governments and private firms are scrambling to test the public and identify, localize, and trace COVID-19 cases in their countries. Blockchain can help.
Real-time tracking of cases has widely been cited as the pivotal factor necessary to re-open economies as it would allow active cases to be isolated from the rest of the population. However, governments around the world continue to grapple with precisely how to approach the problem with a standardized model. 
In the US, Johns Hopkins University (JHU) and the CDC provide tracking metrics, but they lack granular details. They also don't account for the supply chain modeling of medical supplies, potential blood donors, or the efforts of non-profits clambering to help. A more efficient and transparent allocation of information is necessary amid all of the current uncertainty. 
In particular, all of that information would be better served if it was funneled into a single interface. That's precisely where blockchain platforms are striving to make an impact, and it's quickly grabbing the attention of some governments. 
A Unified Monitoring & Communication Application 
Combining multiple sets of data into a single interface would enable governments to better trace the trajectory of the pandemic and make swift decisions about resuming economic activity. 
However, there remain some notable hurdles regarding how such vast surveillance systems would be implemented. In…