Cardano (ADA) could leave the bear's hug behind very soon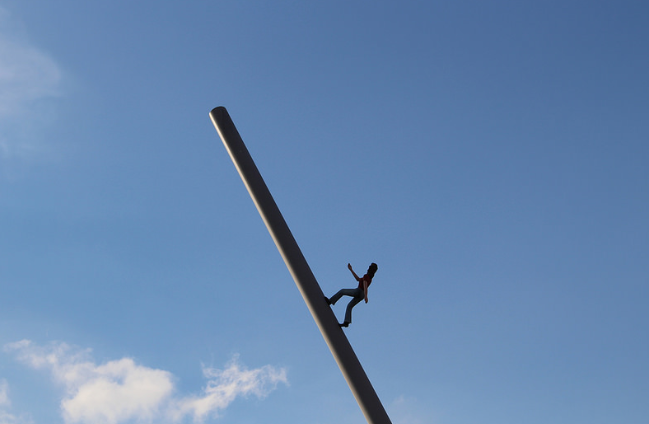 The crypto market has been under a huge bearish pressure since last December and not just Cardano (ADA), but every asset has felt it. Yes, there have been some fluctuations along the year for some particular coins but they've turned out to be utterly irrelevant in terms of promoting a market recovery, and almost all digital assets have been going down for months now. Cardano has not been the exception, but things seem to be changing as we write this.
A technical market analysis of Cardano's ADA's current signal line, along with the project's recent news and achievements, seems to be revealing the signs of an upcoming bullish run that could see ADA go against the market's recent trend and take off spectacularly in this last financial quarter.
As we write this, Cardano is trading in green numbers with a 4.26% increase over the last day. This means ADA is among the most profitable coins right now, it's doing even better than Bitcoin (at 1.29%) or XRP (3.97%) which recently became the world's second cryptocurrency by market capitalization.
Most of the trade volume driving ADA's rise comes from South Korea. And this is no surprise since most of the bullish runs that happen in the cryptosphere start in South Korea, precisely, because many crypto aficionados live there, and are very keen to get into the action early.
But in this case, this is not the only factor. Cardano has achieved a bigger presence in Korea than most other coins, and it seems that's what could be driving the current increase in price. Let's study today's situation in some detail.
Cardano's roadmap announced a partnership with Metaps Plus which is a big player in the South Korean telecom market. The partnership is confirmed and it's scheduled to go live next month already. What this will do for Cardano is nothing short of spectacular.
Both companies will create a prepaid plastic card that will allow users to use their ADA coins to pay for goods and services inside Korea. Citizens in that country will be able to pay using ADA in 33,000 stores.
This is not such an innovative idea. Ripple already has a debit card that can be funded with XRP. Stellar is also pursuing that goal by partnering-up with Europe's biggest remittance service. Litecoin even bought a bank in Germany precisely so they could find a way to issue a plastic card based on its asset.
But there is a very important difference between Cardano's achievement and everybody else's. Cardano managed to get the South Korean market for crypto debit cards before anybody else. This is a huge deal because it's one of the countries in the world with the most enthusiasm about digital assets which means that a lot more people understand the crypto market, are confident to use crypto-coins, and are willing to actually acquire a debit card that runs on the blockchain. This is not something you can say about France or Germany.
Cardano's new partnership will create a higher demand for ADA because it will become a useful coin that you can really spend in any street in Korea. Cardano is already considered the market leader when it comes to blockchain 3.0 technology, and this new development is a huge hit because it will turn ADA into real money, at least in Korea for now.
This is the time to keep an eye on ADA. And, if you've done your research, it could be a good opportunity to buy Cardano while it's still cheap (0.086 USD per token as we write this). As always, do not invest in any cryptocurrency more than what you can afford to lose though.
For the global insights every crypto trader must have, apply for Elite membership!
Disclaimer: This article should not be taken as, and is not intended to provide, investment advice. Global Coin Report and/or its affiliates, employees, writers, and subcontractors are cryptocurrency investors and from time to time may or may not have holdings in some of the coins or tokens they cover. Please conduct your own thorough research before investing in any cryptocurrency and read our full disclaimer.
Image courtesy of Flickr
XRP Continues to Struggle Despite the Bullish Market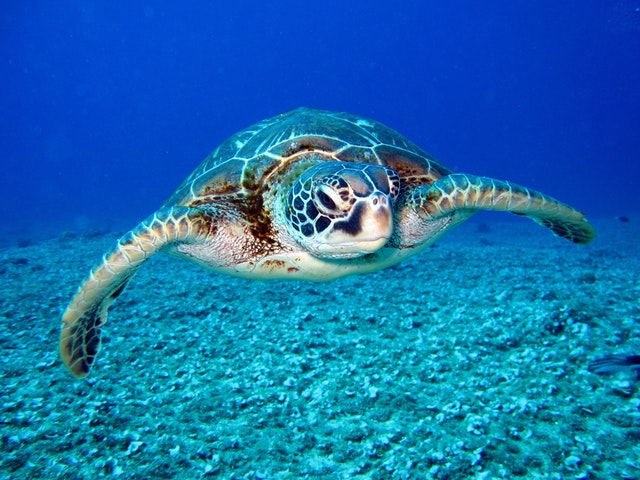 The crypto market, in general, has been seeing a rapid recovery for months now, especially when it comes to top coins. Bitcoin has already surpassed the levels it was seeing before the November 2018 market crash, with the current price of $6.852 at the time of writing.
However, the same is not true for XRP, the third largest cryptocurrency, which is still trading below its largest support. While its price did try to test the resistance at $0.312 several times in the past weeks, the coin saw a rejection each time it approached it. Combine this with the fact that XRP's price against the USD is trading within a descending triangle, and it is easy to understand why many investors are worried.
Is XRP about to start spiraling down?
XRP is a massive coin, despite the fact that its price is low. As such, it has a major impact on the market, and if it were to go down, it is likely that it would take a large portion of the market with it. As mentioned, Bitcoin itself is advancing rapidly. However, historically, such massive uptrends often lead to just as massive potential downtrends.
As things are now, many expect it to come once BTC hits $7,000. However, many are looking for other unfortunate events that might trigger a massive sell-off. Experts have been warning that events…
Justin Sun Bullish On TRX and BTT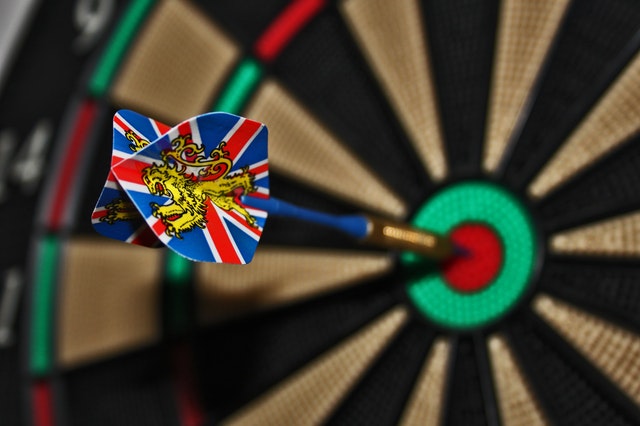 While TRON (TRX) managed to become one of the most popular projects in the crypto history, the coin itself has been in and out of the list of 10 largest cryptos by market cap several times by now. Recently, it got pushed out of the list once again, although not very far. After briefly holding the 10th spot, it got replaced by Cardano (ADA) which is, similarly to TRON, yet another challenger to Ethereum.
Meanwhile, TRON's founder and CEO, Justin Sun, appears not to be worried about the current situation. In fact, he recently stated that he believes TRON will climb back up among the top 10 coins within a month. However, he gave another prediction, and this one appears to be quite bold.
Justin Sun's TRX and BTT predictions
According to Sun, another cryptocurrency that recently joined the TRON ecosystem, BitTorrent (BTT), will soon see a massive surge which will bring it among the top 30 coins. Sun predicts that this will happen at some point during Q2 of this year.
#TRON will be back to Top 10 in June! #BitTorrent will be Top 30 in Q2! Let's wait and see! #BTT $BTT $TRX #TRX

— Justin Sun (@justinsuntron) May 7, 2019
Of course, Sun's bullishness when it comes…
Top 4 Cryptocurrencies That You Won't Find Among the 100 Largest Coins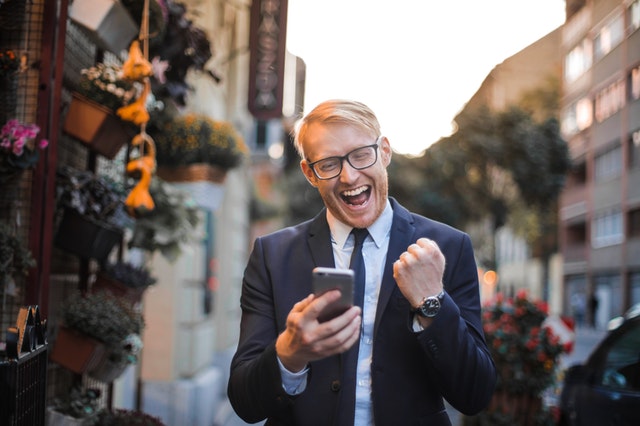 Cryptocurrency investors are always on the lookout for the best investment opportunities, and as such, they follow closely what happens with the smaller coins, as well as the largest. A lot of people have a general rule to only invest in the largest, and well-established cryptocurrencies. This is a good rule that can allow them to avoid scams and increase their chances of getting a decent profit.
However, there are investors who are ready to take the necessary risks in order to become early adopters of future stars of the crypto space. The space is alive, and the top 100 list constantly changes. Even the list of top 10 largest cryptos looks a lot different today than it did a few years ago. Sure, some coins are the same, but they are in the minority.
With all that in mind, we will now take a look at top 4 cryptocurrencies that are not even among the 100 largest coins — but they do seem to have the potential to change that in the future.
Kin (KIN)
As mentioned, coins enter and leave the list of top 100 largest cryptos all the time, and KIN is a perfect example of this. The coin currently has a market cap of $35.98 million, and it ranks as the 120th largest coin at the moment. However, the coin did not sink because…