Tradesprite: The Ultimate Trading Platform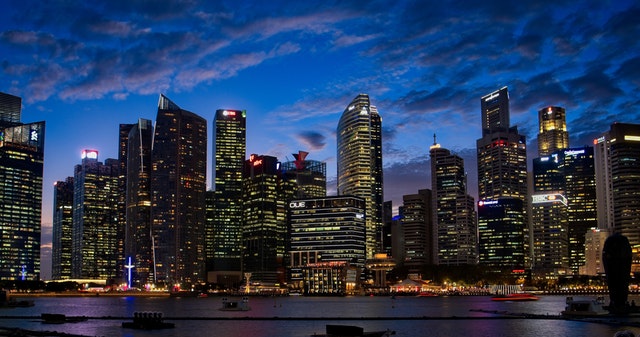 The process of crypto trading can be quite complex, and there are a lot of aspects that would-be traders should focus on. There is the problem of choosing the right coins, knowing when to buy and when to sell, and alike. However, even if the new trader knows how to do all that, there is still a matter of choosing the right trading platform. This is where Tradesprite comes in.
Tradesprite — Netflix for traders
Tradesprite is a cryptocurrency exchange based on a subscription fee model that only accepts one token — CGC. The team behind the exchange has actually managed to create a very stable and efficient platform through a combination of transparency, low trading fees, and high security. Additionally, the platform is also extremely fast and capable of handling as many as 180,000 transactions per second.
The idea behind the design is to allow traders to focus more on actual trading, without feeling the pressure of high fees. They achieved this by creating a subscription model that allows unlimited trading for only 1000 CGC per month. Not only that, but the platform also uses a deep liquidity pool mechanism to allow higher liquidity for coin issuers. This makes Tradesprite platform an ideal place for coin/token issuers.
The subscription fee of 1000 CGC ($25-$30) per month is actually a brilliant move by the platform. The team believes that there is a huge trading community that will be drawn to unlimited trading, especially since a lot of other exchanges have quite high fees. Also, by insisting on the use of CGC tokens, which are issued by Crowd Genie, Tradesprite can also provide traders with further benefits.
Not to mention that the demand for the token will rise, as well as its price. That way, CGC token holders may make a profit without ever using the coin for actual trading. Also, there is also an AirDrop program ongoing. The program will provide 1 million CGC reward for the first 10,000 users on the platform. The details can be seen here. https://tradesprite.com/faq/#signupairdrop
How to get Airdropped 100 CGC:
Sign-up @ – https://alpha.tradesprite.com/
Set your password
Complete your KYC
Join Tradesprite on Telegram– https://t.me/joinchat/FO7IlUXpDgfPtWZO_kFaXw
100 CGC will be airdropped to your CGC wallet. The payout would commence from 10th Oct'18 onwards. Every day 9 am Singapore time payment would be processed.
So far, the deal that Tradesprite is offering seems too good to be true, and many might be wondering whether there are some unspoken fees. While a healthy dose of skepticism is always good to have when dealing with the crypto world, there is no reason to doubt Tradesprite. Its team has shown conviction, and it always delivers on its promises.
The deal is true, and traders that are interested can confirm this for themselves, starting on October 10. This is the date when Tradesprite will go live and will welcome all interested traders and investors that are willing to join. The platform and the team will make trading rewarding and profitable, which is what makes this an opportunity that should not be missed.
About Tradesprite
Incorporated in Singapore being Tier 1 Global Financial Hub. Managed by highly experience team from financial services market.
Social Media Links:
https://twitter.com/tradesprite
https://www.facebook.com/tradesprite/
https://t.me/joinchat/FO7IlUXpDgfPtWZO_kFaXw
Image courtesy of Pexels
How Cryptocurrencies Will Change Online Gambling in the Future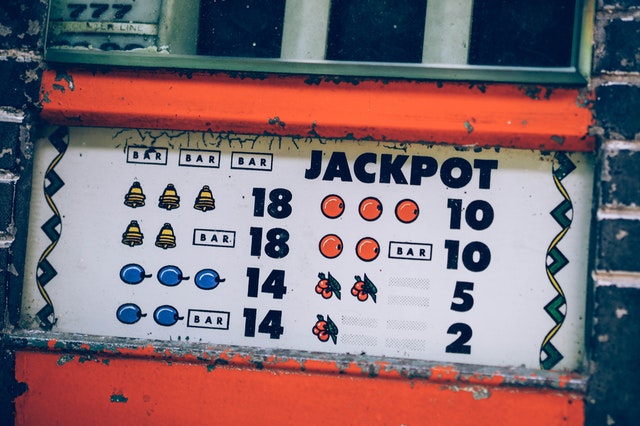 Anyone who has followed online gambling since the beginning can tell you that things don't stay the same for long. One of the reasons for this is that technology improves at such a ridiculously fast pace, and innovators in this industry are able to match up with those technological changes pretty quickly.
An innovation in technology that the Internet gambling industry has really learned from is cryptocurrency, with bitcoin in particular leading the way. We've seen it emerge as an alternative banking method, but it's going to change the industry as a whole in ways that people can't quite understand yet.
A Post-Legality Era
Something that has eluded online gambling since its inception is the idea of a global governing body. As it stands right now, each individual country (and smaller units of jurisdiction) have their own governing bodies that oversee in the industry. A lot of these laws are tied to banking laws, and that's where the legality of playing in bitcoin casinos becomes such an interesting topic.
In the present, we're seeing country-based regulatory bodies from places like Malta, Gibraltar and the United Kingdom start to work together and recognize each other's licenses more and more. That's taking serious steps towards having a global governing entity, and once that happens, the role of bitcoin is going to be even larger than it is now because it'll…
VOLUM (VLM) Announces Commencement of Token Generation Event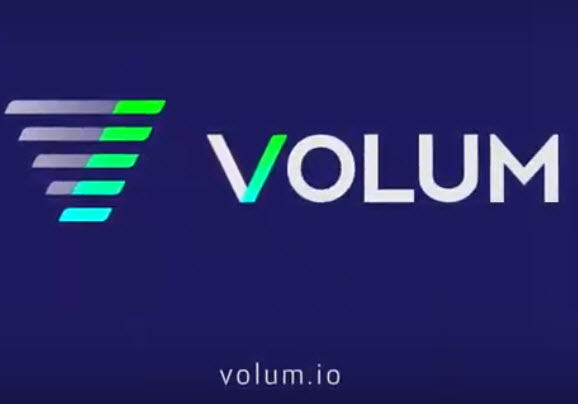 ESTONIA, May 4, 2019 – VOLUM (the "Company"), a multi-dimensional blockchain technology holding company, is thrilled to announce the commencement of the Volum (VLM) Token Generation Event ("TGE") beginning on Saturday, May 4. The VLM utility token is the native cryptocurrency powering the VOLUM supply chain and logistics management platform.
Driven by algorithmically intelligent software tailored to logistics and supply chain management, along with Internet-of-Things ("IoT") integrated functionality, and a backbone of hybrid public and consortium blockchain architecture, the platform is organized around the Volum (VLM) token. The VOLUM TGE will be managed by deploying ERC20 tokens on Ethereum Mainnet to maximize future access to cryptocurrency exchanges.
The VOLUM platform operates as a comprehensive control center for supply chain and logistics management operations. Companies who use this platform will be able to carry out a wide range of blockchain transactions including: Payments, Rewards, Purchase Orders, Legal Contracts, Regulatory Compliance, Taxation, Shipment Management, Letters of Origin, Customs Documents, Inputs/Outputs and Inventory Ordering, Delivery/Parcel Tracking, IoT Monitoring and Reporting, Big Data Analytics, and Inputs and End-Product Tracking/Traceability.
"The total addressable market for a blockchain-based supply chain solution is nearly $54 trillion globally, with the majority of the world's workers playing some part of this equation" noted Arnaldo A. Detrés, CEO of Bengala Technologies, LLC, the principle blockchain developer working to build the VOLUM platform. "However, blockchain solutions have been unable to…
How to Secure Yourself in Relation to Bitcoin: Top VPN Services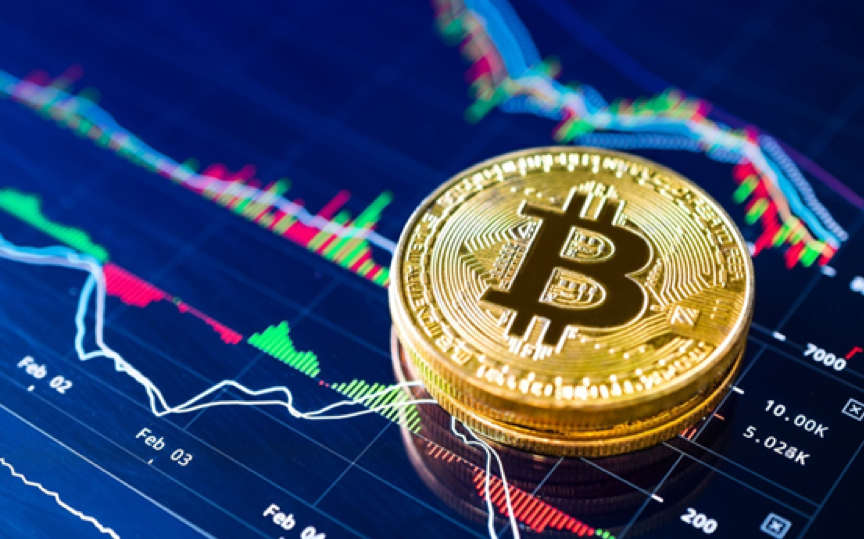 Nowadays, more frequently people opt to use cryptocurrency such as Bitcoin while dealing with financial transactions for its convenience, so its increasing prevalence isn't round-of-the-mill phenomenon but still, its users need to create fully protected cooltechzone to secure their data.
Recently, a great abundance of VPNs have started to accept it as a way of payment and it definitely makes sense: one buys VPN to retain anonymity on the Web, so why not to use the privacy-focused payment method? Paying for a VPN service with Bitcoins or any other cryptocurrency secures personal data from curious eyes leaving no traces.
What is a VPN?
Virtual Private Network (VPN) is generally presented by the group of linked to each other computers via the Internet. VPN boosts protection and provides a high level of anonymity to all types of Internet connections.
Security
While the connection to the ordinary Wi-Fi networks, a user usually gets access to the Internet directly, thus he becomes vulnerable to the hackers and the malware attempting to steal his personal data. On the other hand, applying VPN one transmits and gets data in encrypted form which makes it protected.
Anonymity
Generally, isn't hard to trace an Ip-address of any user and to identify his location with sufficient accuracy. With the help of VPN, the attacker will only get the address of the removed computer. Undoubtedly, the safeguard…