Introducing Interdax: The fastest new crypto trading platform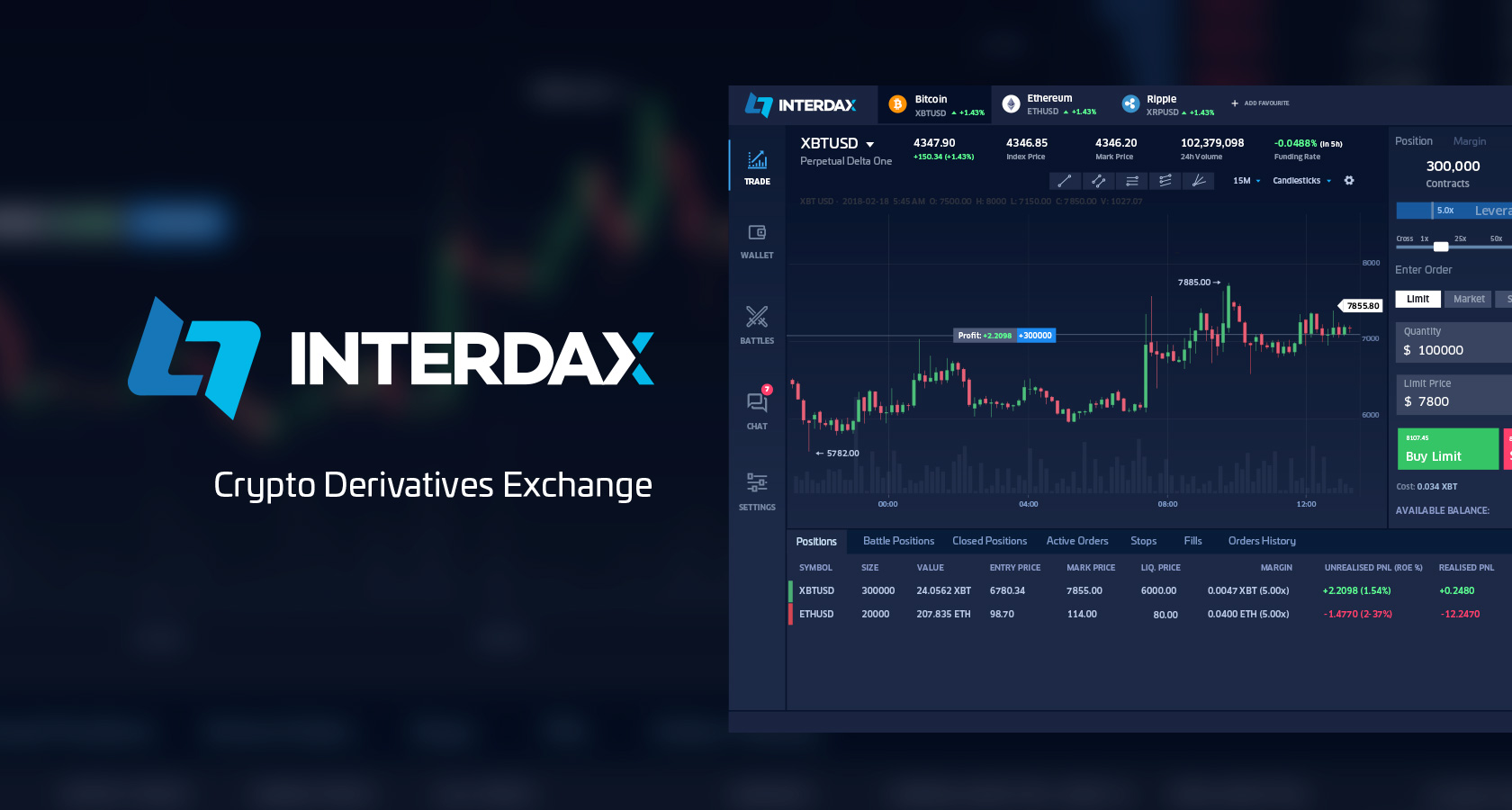 Considering the rapid development of cryptocurrencies, as well as the increase in their popularity and trading volumes, it is also necessary for crypto-related services to advance as well. As modern problems require modern solutions, the newest services can often make quite a difference, if they are done right.
One such service is Interdax — a new, international crypto trading platform that focuses on derivatives, primarily perpetual swaps, and futures. Interdax is a big project that has been under development for over 18 months. After spending so much time working on it, developers are finally ready to push it out of the stealth mode, and into the market.
The platform itself expects to bring massive change to the market through superior technology and innovation. In fact, many believe that Interdax might become a direct competition even to big names such as Bitmex within a few months, mostly due to their excellent offers, such as 100x leveraged perpetual swap contracts with the underlying coin as collateral.
Team & Tech
Interdax aims to become a Wall Street-grade derivatives exchange, and to achieve this, the platform needed to hire a team of experts with a long history in finance and development. The majority of the team members came from well-known financial institutions of the City of London, and even Wall Street itself. This also shows the team members' faith in the project, as they made a decision to leave their former position in order to enter the crypto space.
Some of the companies from which they came from include different exchanges (NYSE, Nasdaq/OMX), Investment and retail banking institutions (JPMorgan, Lloyds, Goldman Sachs, Credit Suisse, HSBC), HFTs (Jump Trading), Asset Management firms (Pimco), Hedge Funds (Citadel), Market Data firms (Bloomberg, ICE), as well as Liquidity providers (Optiver, IMC).
Multiple market makers have called Interdax's team the strongest in the entire crypto exchange industry. Considering the fact that these professionals have a total of over 200 years of experience in creating production trading systems for financial markets, this statement is not an over-exaggeration.
Interdax technology is another strong aspect of the platform, as everything has been manually coded from scratch in highly optimized and sophisticated C++. The platform's engine is capable of handling 300,000 TPS (Transactions Per Second) per each trading pair, When it comes to the entire exchange, this will include millions of TPS in total, which places the company among the fastest services in the market worldwide.
For comparison, Bitmex can only manage around 500 TPS. While some other services may be faster than this, such as Deribit (7,000 TPS), CME (10,000 TPS), and Nasdaq (40,000), none of them comes close to speeds Interdax can offer.
Additionally, Interdax is the second cryptocurrency exchange in the world that uses KDB+/q, which is a high-frequency trading technology, used mostly by the top financial companies. However, Interdax is capable of putting it to better use and allowing this technology to truly reach its full potential.
Interdax brings innovation
While Interdax's team and technology are impressive, the platform has even more to offer, and this time, it is something completely new to the crypto space. The platform aims to deliver a new feature called trading battles, which is essentially a trading competition.
The rules are rather simple, and participants will try to turn their trading slack into more than what their opponents can achieve. All participants will start with the same balance, and each battle will be held on a level playing field. That way, no participant will have an advantage over another. There will also be a fixed time-window to try and trade the balance for the largest possible amount, and those who end up having the highest balance after the end of the battle will be declared winners.
Participants will have the ability to pick different aspects of the battle themselves, including the exact terms, battle name, duration, and size, as well as the trading amount they start with, and the wager amount which will be provided by all participants and distributed to the battle winner. Furthermore, after the battle starts, users will have a unique link, and the battle will become listed publicly on the battle page.
Battle creators will also receive a 1% commission after the battle starts, and this 1% will come from the wager amount. Introducing the battles was confirmed by many to be a very interesting concept, one that may completely revolutionize the trading game. It will also make the market more interesting to traders, and show which participant has better trading skills.
Platform launch celebration tournaments
Those interested in trading battles will be able to enjoy them very soon, as Interdax plans to hold an entire tournament in January 2019 in honor of their TestNet launch. The prize pool will be $100,000, and all that willing participants need to do in order to join the tournament is to pre-sign up.
According to the tournament's terms, each participant will start with 10 demo BTC, and the battle will last for 1 month. After this time, the top 100 balances will receive a total of $100,000, with the top 10 balances receiving the highest amounts. Simply put, those entering the tournament have nothing to lose, but a huge prize to gain if they manage to rank amongst the top 10, or at least top 100 balances.
However, even this tournament is a small event when compared to what the platform will organize for their official launch. The official launch, currently expected to arrive in February or March of 2019, will also last one month, but it will feature a $1,000,000 prize. This tournament will also be different from the first one, as it will now work with the real cryptocurrency.
Participation in this tournament will require no entry fee, but there will be a trading stack requirement. Everyone will, once again, start with the same trading stack, and any UPL made during the tournament will be completely real. This will also be the largest crypto event in the history of cryptocurrencies, and it is expected to increase traffic and liquidity as soon as it starts. All trading on this platform will provide users with the potential to earn a huge prize, which is why traders are urged to consider applying for the tournament as soon as the platform starts receiving applications.
Interdax crowdsale and token
Interdax has also decided to take a different approach to releasing their token instead of going through a traditional ICO. Instead, they were working on the platform and their coin for over a year, and are nearly ready to the official launch. As mentioned, the TestNet will arrive in January, which will be a perfect opportunity to crypto enthusiasts to make sure that the project is real and legitimate.
After providing this proof, the platform will open a pre-crowdsale, open for those who opt to be pre-signed up and enter their waiting list. After completing the pre-crowdsale, the platform will also launch a public crowdsale, which will be open to everyone else.
As for their coin, Interdax Token (IDAX), it will have two big use cases. It will serve as the platform's fee model, which will handle all fees. If the platform user has no IDAX at the time they initiate the trade, the system will market buy the necessary amount in IDAX. In case that the user does hold a certain amount of IDAX, there will be 3 fee structures, depending on the amount owned. In other words, the more IDAX the user owns, the less the fee they will have to pay.
As for the coin's second use case, it will play a significant role in trading battles. The platform will allow users to wager in a battle, but only through the use of their IDAX coins. Through these two use cases, the coin will see significant demand and solid liquidity to the IDAX/BTC trading pair.
The $100,000+ waitlist giveaway
Finally, there is another big event that Interdax has prepared, which is a $100,000 referral competition. The competition has very simple rules — all that interested users need to do is sign up on the platform with their email address, and they will be provided with a unique URL. By sharing this URL on social networks and attracting additional users to the platform, users will gain points.
After the competition ends, the top 10,000 participants with the highest number of points will receive rewards for their efforts.
The user that ranks 1st will receive 10 BTC and 1 million IDAX coins as a reward, while the rest within the top 10 will gain 1 BTC and 100,000 IDAX per user. Users that rank anywhere between 11 and 100 will receive 0.1 BTC and 10,000 IDX per user. Those ranking between 101 and 7,000 will be rewarded with 1,000 IDAX each, and those with the rank between 7.001 and 10,000 will get 100 IDAX per user.
For more information, and regular updates regarding the project and events planned, users can refer to Interdax Twitter and Telegram accounts, as there will be different giveaways from time to time.
Disclaimer: This article should not be taken as, and is not intended to provide, investment advice. Global Coin Report and/or its affiliates, employees, writers, and subcontractors are cryptocurrency investors and from time to time may or may not have holdings in some of the coins or tokens they cover. Please conduct your own thorough research before investing in any cryptocurrency and read our full disclaimer.
The Impact of SEC Regulation and the Crypto Bear Market on Ethereum
Way back in June 2017, it was beginning to look inevitable that the flippening would occur and Ethereum would take over the top spot of cryptocurrency market caps. With smart contract capabilities and an order of magnitude more potential applications than Bitcoin, everybody was keen to jump on the Ethereum bandwagon.
Of course, a lot has changed since then.
The speculation-fueled bull run that culminated at all-time highs in late 2017 for Bitcoin and January 2018 for altcoins was unsustainable. Talk of a global paradigm shift appears laughably premature in hindsight.
Today, prices have collapsed across the entire market, with Ethereum itself breaking below $100 last December after all-time highs of $1.4k just 11 months prior. Although a mini-recovery has ensued in early 2019, the situation continues to look bleak and the reputation of cryptocurrencies for the general public is still far from stellar.
Prominent blockchain expert Peter Du, the founder of Du Capital, recently explained the crux of the problem, saying:

"Cryptocurrencies, which were once the new darling and dream of investors have now taken a backseat, given the current crypto blizzard. To be sure, maintaining hundreds of billions of dollars in valuations supported by unsecured coin issuance was…
Bexplus Trader Expert Sharing: Which Investment in Bitcoin can Make Profits?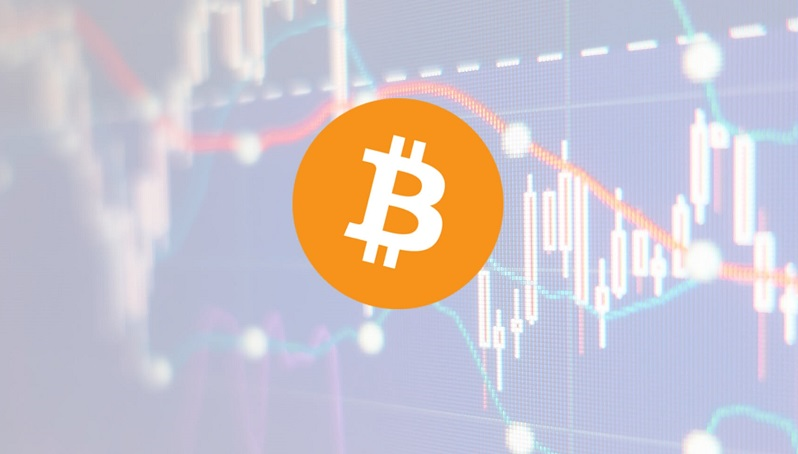 At this time last year, Bitcoin was reaching its all-time high price. However, the whole year past, its price declined by 80% since then. BTC speculators or investors don't seem to be getting tired of its "disruptive" price falling. And a lot of people that missed out on the late 2017 and early 2018 price hike, jump in the crypto world, expecting to make quite a fortune when it hits its former levels. But the story just goes the opposite way. So is it possible to profit from BTC investment? In the following part, we will explore 3 types of profitable BTC investment.
Measure 3 Common Types of BTC Investment
Invest in BTC Spot and Wait for Appreciation
Bitcoin spot trade might be the first transaction type that most investors will opt for when they just entered the cryptocurrency area. Investors can directly buy BTC with fiat currencies. The only way to earn money with BTC spot is waiting for its price rising. Unless you are a BTC believer and willing to wait for its appreciation in several years, you should turn to another type of investment.
Exchange BTC to USDT and Earn the Spread
USDT is the cryptocurrency version of US dollar and also considered as a stable cryptocurrency. Generally speaking, when the BTC, as well as other cryptocurrencies, drop, USDT may perform…
Crypto Venture UpStake is Redefining the Industry with a Proof-of-Burn Stable Coin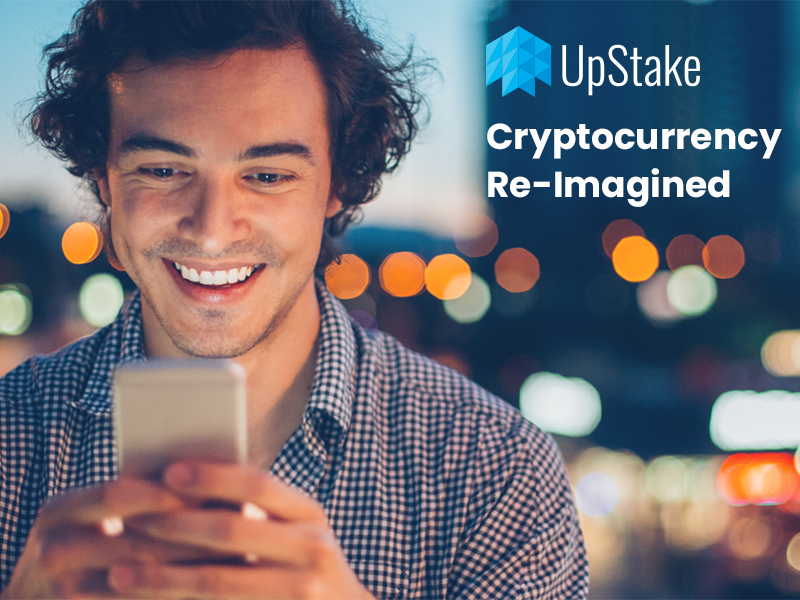 UpStake, an exciting cryptocurrency project officially launched last year, is all set to take the global crypto community by storm. Unlike hundreds of crypto ventures that fail to make any impression, UpStake is dedicated to delivering a stable digital currency that will pave the way for mass adoption around the world.
London, UK – Jan 16, 2019
London-based crypto startup UpStake is well on its way to revolutionising the global cryptocurrency industry by eliminating many of the limitations that have stifled growth for years. Launched in 2018, this promising initiative is focused on ensuring mass adoption of cryptocurrency by providing a usable, stable form of digital currency to the crypto and blockchain communities across the globe.
This proposed blockchain ecosystem is built around UpStake tokens (UPS), the platform's proprietary token. UpStake asserts that these tokens have been designed to increase in value over time, and set the stage to build great products and services which result in better user experiences.
In order to ensure continuous increase in value of UPS over time, UpStake has built a Proof-of-Burn model that burns a certain percentage of tokens sold through their exchange.  This model helps create the value that contributes to the ever-growing price point of the token. It not only enables the token price to…