Introducing Interdax: The fastest new crypto trading platform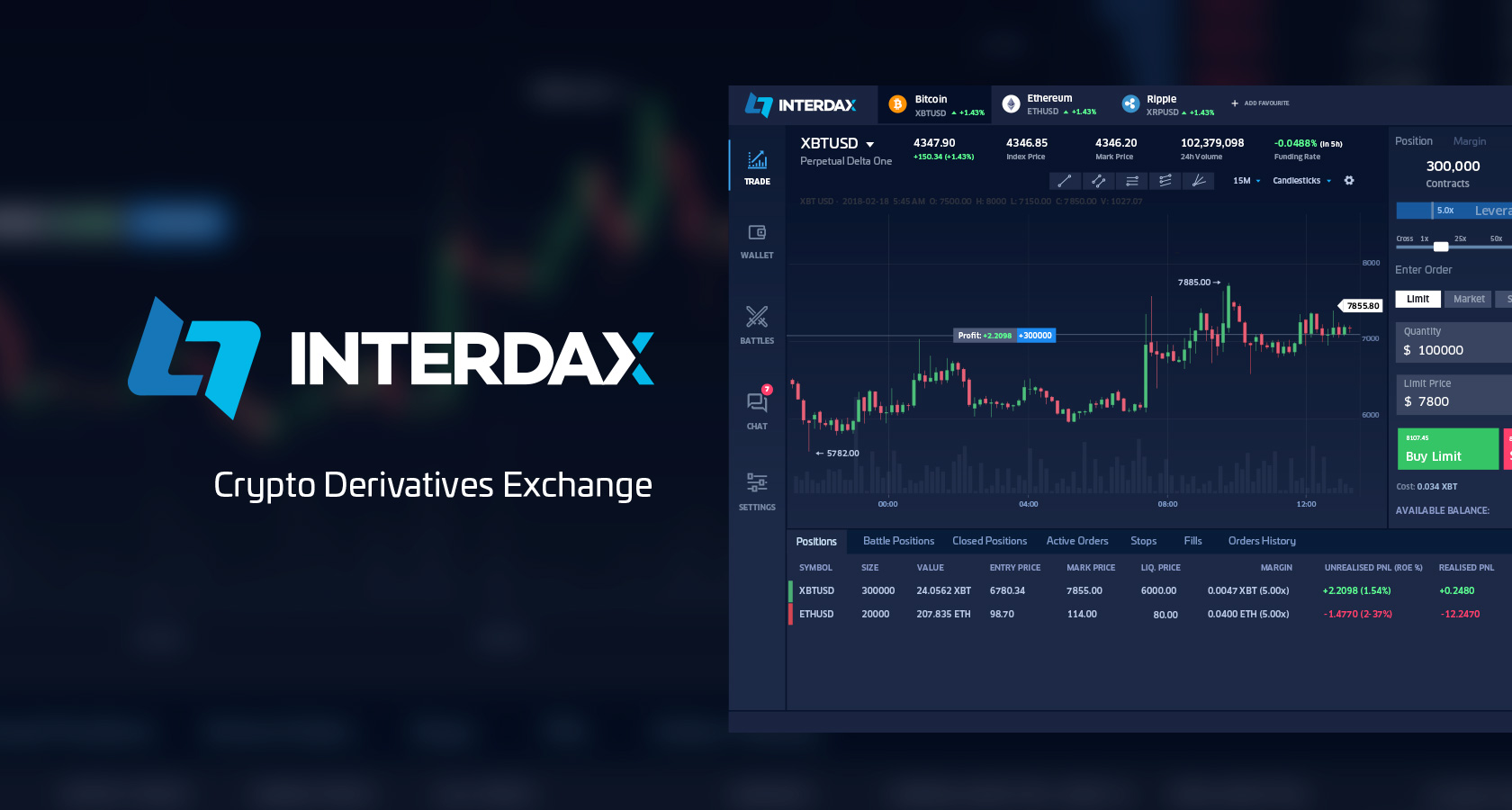 Considering the rapid development of cryptocurrencies, as well as the increase in their popularity and trading volumes, it is also necessary for crypto-related services to advance as well. As modern problems require modern solutions, the newest services can often make quite a difference, if they are done right.
One such service is Interdax — a new, international crypto trading platform that focuses on derivatives, primarily perpetual swaps, and futures. Interdax is a big project that has been under development for over 18 months. After spending so much time working on it, developers are finally ready to push it out of the stealth mode, and into the market.
The platform itself expects to bring massive change to the market through superior technology and innovation. In fact, many believe that Interdax might become a direct competition even to big names such as Bitmex within a few months, mostly due to their excellent offers, such as 100x leveraged perpetual swap contracts with the underlying coin as collateral.
Team & Tech
Interdax aims to become a Wall Street-grade derivatives exchange, and to achieve this, the platform needed to hire a team of experts with a long history in finance and development. The majority of the team members came from well-known financial institutions of the City of London, and even Wall Street itself. This also shows the team members' faith in the project, as they made a decision to leave their former position in order to enter the crypto space.
Some of the companies from which they came from include different exchanges (NYSE, Nasdaq/OMX), Investment and retail banking institutions (JPMorgan, Lloyds, Goldman Sachs, Credit Suisse, HSBC), HFTs (Jump Trading), Asset Management firms (Pimco), Hedge Funds (Citadel), Market Data firms (Bloomberg, ICE), as well as Liquidity providers (Optiver, IMC).
Multiple market makers have called Interdax's team the strongest in the entire crypto exchange industry. Considering the fact that these professionals have a total of over 200 years of experience in creating production trading systems for financial markets, this statement is not an over-exaggeration.
Interdax technology is another strong aspect of the platform, as everything has been manually coded from scratch in highly optimized and sophisticated C++. The platform's engine is capable of handling 300,000 TPS (Transactions Per Second) per each trading pair, When it comes to the entire exchange, this will include millions of TPS in total, which places the company among the fastest services in the market worldwide.
For comparison, Bitmex can only manage around 500 TPS. While some other services may be faster than this, such as Deribit (7,000 TPS), CME (10,000 TPS), and Nasdaq (40,000), none of them comes close to speeds Interdax can offer.
Additionally, Interdax is the second cryptocurrency exchange in the world that uses KDB+/q, which is a high-frequency trading technology, used mostly by the top financial companies. However, Interdax is capable of putting it to better use and allowing this technology to truly reach its full potential.
Interdax brings innovation
While Interdax's team and technology are impressive, the platform has even more to offer, and this time, it is something completely new to the crypto space. The platform aims to deliver a new feature called trading battles, which is essentially a trading competition.
The rules are rather simple, and participants will try to turn their trading slack into more than what their opponents can achieve. All participants will start with the same balance, and each battle will be held on a level playing field. That way, no participant will have an advantage over another. There will also be a fixed time-window to try and trade the balance for the largest possible amount, and those who end up having the highest balance after the end of the battle will be declared winners.
Participants will have the ability to pick different aspects of the battle themselves, including the exact terms, battle name, duration, and size, as well as the trading amount they start with, and the wager amount which will be provided by all participants and distributed to the battle winner. Furthermore, after the battle starts, users will have a unique link, and the battle will become listed publicly on the battle page.
Battle creators will also receive a 1% commission after the battle starts, and this 1% will come from the wager amount. Introducing the battles was confirmed by many to be a very interesting concept, one that may completely revolutionize the trading game. It will also make the market more interesting to traders, and show which participant has better trading skills.
Platform launch celebration tournaments
Those interested in trading battles will be able to enjoy them very soon, as Interdax plans to hold an entire tournament in January 2019 in honor of their TestNet launch. The prize pool will be $100,000, and all that willing participants need to do in order to join the tournament is to pre-sign up.
According to the tournament's terms, each participant will start with 10 demo BTC, and the battle will last for 1 month. After this time, the top 100 balances will receive a total of $100,000, with the top 10 balances receiving the highest amounts. Simply put, those entering the tournament have nothing to lose, but a huge prize to gain if they manage to rank amongst the top 10, or at least top 100 balances.
However, even this tournament is a small event when compared to what the platform will organize for their official launch. The official launch, currently expected to arrive in February or March of 2019, will also last one month, but it will feature a $1,000,000 prize. This tournament will also be different from the first one, as it will now work with the real cryptocurrency.
Participation in this tournament will require no entry fee, but there will be a trading stack requirement. Everyone will, once again, start with the same trading stack, and any UPL made during the tournament will be completely real. This will also be the largest crypto event in the history of cryptocurrencies, and it is expected to increase traffic and liquidity as soon as it starts. All trading on this platform will provide users with the potential to earn a huge prize, which is why traders are urged to consider applying for the tournament as soon as the platform starts receiving applications.
Interdax crowdsale and token
Interdax has also decided to take a different approach to releasing their token instead of going through a traditional ICO. Instead, they were working on the platform and their coin for over a year, and are nearly ready to the official launch. As mentioned, the TestNet will arrive in January, which will be a perfect opportunity to crypto enthusiasts to make sure that the project is real and legitimate.
After providing this proof, the platform will open a pre-crowdsale, open for those who opt to be pre-signed up and enter their waiting list. After completing the pre-crowdsale, the platform will also launch a public crowdsale, which will be open to everyone else.
As for their coin, Interdax Token (IDAX), it will have two big use cases. It will serve as the platform's fee model, which will handle all fees. If the platform user has no IDAX at the time they initiate the trade, the system will market buy the necessary amount in IDAX. In case that the user does hold a certain amount of IDAX, there will be 3 fee structures, depending on the amount owned. In other words, the more IDAX the user owns, the less the fee they will have to pay.
As for the coin's second use case, it will play a significant role in trading battles. The platform will allow users to wager in a battle, but only through the use of their IDAX coins. Through these two use cases, the coin will see significant demand and solid liquidity to the IDAX/BTC trading pair.
The $100,000+ waitlist giveaway
Finally, there is another big event that Interdax has prepared, which is a $100,000 referral competition. The competition has very simple rules — all that interested users need to do is sign up on the platform with their email address, and they will be provided with a unique URL. By sharing this URL on social networks and attracting additional users to the platform, users will gain points.
After the competition ends, the top 10,000 participants with the highest number of points will receive rewards for their efforts.
The user that ranks 1st will receive 10 BTC and 1 million IDAX coins as a reward, while the rest within the top 10 will gain 1 BTC and 100,000 IDAX per user. Users that rank anywhere between 11 and 100 will receive 0.1 BTC and 10,000 IDX per user. Those ranking between 101 and 7,000 will be rewarded with 1,000 IDAX each, and those with the rank between 7.001 and 10,000 will get 100 IDAX per user.
For more information, and regular updates regarding the project and events planned, users can refer to Interdax Twitter and Telegram accounts, as there will be different giveaways from time to time.
Disclaimer: This article should not be taken as, and is not intended to provide, investment advice. Global Coin Report and/or its affiliates, employees, writers, and subcontractors are cryptocurrency investors and from time to time may or may not have holdings in some of the coins or tokens they cover. Please conduct your own thorough research before investing in any cryptocurrency and read our full disclaimer.
How Cryptocurrencies Will Change Online Gambling in the Future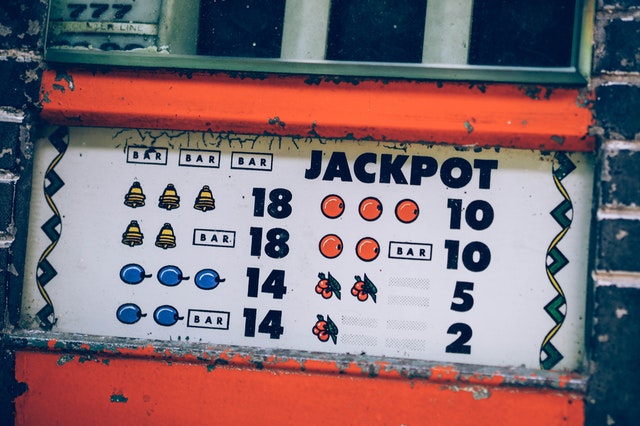 Anyone who has followed online gambling since the beginning can tell you that things don't stay the same for long. One of the reasons for this is that technology improves at such a ridiculously fast pace, and innovators in this industry are able to match up with those technological changes pretty quickly.
An innovation in technology that the Internet gambling industry has really learned from is cryptocurrency, with bitcoin in particular leading the way. We've seen it emerge as an alternative banking method, but it's going to change the industry as a whole in ways that people can't quite understand yet.
A Post-Legality Era
Something that has eluded online gambling since its inception is the idea of a global governing body. As it stands right now, each individual country (and smaller units of jurisdiction) have their own governing bodies that oversee in the industry. A lot of these laws are tied to banking laws, and that's where the legality of playing in bitcoin casinos becomes such an interesting topic.
In the present, we're seeing country-based regulatory bodies from places like Malta, Gibraltar and the United Kingdom start to work together and recognize each other's licenses more and more. That's taking serious steps towards having a global governing entity, and once that happens, the role of bitcoin is going to be even larger than it is now because it'll…
VOLUM (VLM) Announces Commencement of Token Generation Event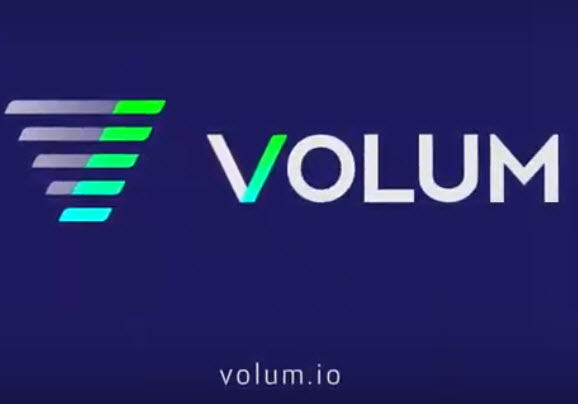 ESTONIA, May 4, 2019 – VOLUM (the "Company"), a multi-dimensional blockchain technology holding company, is thrilled to announce the commencement of the Volum (VLM) Token Generation Event ("TGE") beginning on Saturday, May 4. The VLM utility token is the native cryptocurrency powering the VOLUM supply chain and logistics management platform.
Driven by algorithmically intelligent software tailored to logistics and supply chain management, along with Internet-of-Things ("IoT") integrated functionality, and a backbone of hybrid public and consortium blockchain architecture, the platform is organized around the Volum (VLM) token. The VOLUM TGE will be managed by deploying ERC20 tokens on Ethereum Mainnet to maximize future access to cryptocurrency exchanges.
The VOLUM platform operates as a comprehensive control center for supply chain and logistics management operations. Companies who use this platform will be able to carry out a wide range of blockchain transactions including: Payments, Rewards, Purchase Orders, Legal Contracts, Regulatory Compliance, Taxation, Shipment Management, Letters of Origin, Customs Documents, Inputs/Outputs and Inventory Ordering, Delivery/Parcel Tracking, IoT Monitoring and Reporting, Big Data Analytics, and Inputs and End-Product Tracking/Traceability.
"The total addressable market for a blockchain-based supply chain solution is nearly $54 trillion globally, with the majority of the world's workers playing some part of this equation" noted Arnaldo A. Detrés, CEO of Bengala Technologies, LLC, the principle blockchain developer working to build the VOLUM platform. "However, blockchain solutions have been unable to…
How to Secure Yourself in Relation to Bitcoin: Top VPN Services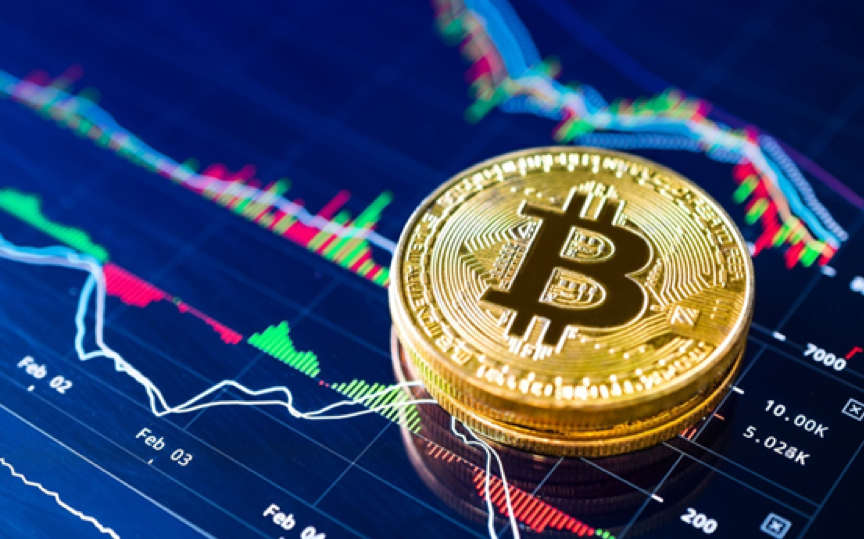 Nowadays, more frequently people opt to use cryptocurrency such as Bitcoin while dealing with financial transactions for its convenience, so its increasing prevalence isn't round-of-the-mill phenomenon but still, its users need to create fully protected cooltechzone to secure their data.
Recently, a great abundance of VPNs have started to accept it as a way of payment and it definitely makes sense: one buys VPN to retain anonymity on the Web, so why not to use the privacy-focused payment method? Paying for a VPN service with Bitcoins or any other cryptocurrency secures personal data from curious eyes leaving no traces.
What is a VPN?
Virtual Private Network (VPN) is generally presented by the group of linked to each other computers via the Internet. VPN boosts protection and provides a high level of anonymity to all types of Internet connections.
Security
While the connection to the ordinary Wi-Fi networks, a user usually gets access to the Internet directly, thus he becomes vulnerable to the hackers and the malware attempting to steal his personal data. On the other hand, applying VPN one transmits and gets data in encrypted form which makes it protected.
Anonymity
Generally, isn't hard to trace an Ip-address of any user and to identify his location with sufficient accuracy. With the help of VPN, the attacker will only get the address of the removed computer. Undoubtedly, the safeguard…