Make Profit in the Bear Market? Recommend the 1st Cryptocurrency Futures Exchange – Bexplus
In 2018, Bitcoin has declined from $20,000 to $3100. Is $3100 the bottom of BTC and will the bull come in 2019? I don't think there will be a bull in the cryptocurrency market next year. Instead, it may keeps "steady" price fluctuation, which means Bitcoin price goes up and down but hard to rebound to $20,000 in 2019. So is it possible to earn money during the cryptocurrency bear market? Absolutely YES!
If you've traded BTC spot before, you must know that you can only make profits when its price rises. Different from the spot trading, Bitcoin futures contract as well as other altcoins futures trading are popular among investors, because it gives investors chance to earn money even during the bear market.
What is Cryptocurrency Futures Trading?
Cryptocurrency futures contract enables you to enter a larger trade with a small number of assets that you possess. You can earn money in both directions. For example, buy/long BTC means that speculator can place a "bet" on BTC rising. On the contrary, sell/short BTC means to "bet" on BTC falling. Besides, with X times leverage added, investors can enter a large trade though they hold a smaller amount of BTC. Some investors, especially the beginners may think that futures trading is relatively high risk. But different from the traditional futures contract, Perpetual contract allows you to set stop-profit and stop-loss point, which helps you control the risks.
Read up here, you may be interested in investing Bitcoin futures contract. But which exchange offers crypto futures trading? Is it safe? These are the questions may come to you now. Owing to the popularity of crypto futures trading, more and more exchanges apply futures contract for different types of tokens. As for me, I traded 100x leverage BTC futures in Bexplus and I recommend it to you.
Why Choose Bexplus Exchange?
Bexplus exchange is a relatively new cryptocurrency futures exchange, established in late 2017. Different from some other common exchanges, Bexplus only offers Bitcoin, Ethereum
and Litecoin perpetual contracts with 100x leverage. With 100x leverage added, if you open a short position with 1 BTC, you will get 100 BTC if the price of BTC drops 1%; And if you open a long position with 1 BTC, you will also get 100% profits when BTC rises 1%.
Besides offering cryptocurrency futures trading, investors in Bexplus can also enjoy the investment consultant service, from where you can get some trading signals and tips. Before getting into the real-time trade, investors can try it in the trading simulator with 10 BTC preset. These are helpful services, especially for beginners. That's also why Bexplus has gained thousands of millions of users just in one-year. In addition, it provides a P/L calculation which supports you to measure the profit before opening an order.
Latest Activities ongoing in Bexplus
There are two activities are available in Bexplus.
Deposit Activity to Earn 50% BTC Cashback
To deposit BTC in the Bexplus account, you can earn 50% BTC bonus, which can also be used to trade futures contract and withdrawn. The more deposit, the more bonus you will get!
Read more: https://www.bexplus.com/en/cash_back
Invite Friends to Register to Get 30% Commission
Invite friends to register and trade in Bexplus, you can get 30% of your invitees' transaction fee. In addition, both you and your invitees can enjoy 10% OFF service charge.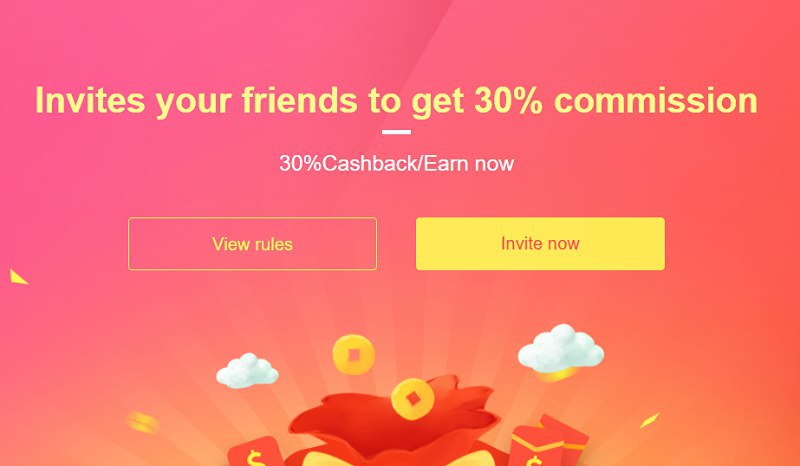 Read more: https://www.bexplus.com/en/account/activity_show
Before you trading cryptocurrency futures contract, suggest you understand more about it. You can also try it in the Bexplus trading simulator with 10 BTC preset and enjoy the fun of making great profit more easily.
Register with invitation code PCDfB to enjoy 10% OFF charge fee.
Follow Bexplus on:
Website: www.bexplus.com
Facebook: https://www.facebook.com/Bexplusglobal/
Twitter: https://twitter.com/bexplus
Telegram: https://t.me/bexplusexchange
Reddit: www.reddit.com/u/bexplus
For Business cooperation: business@bexplus.com
AZ FundChain Offers a Compelling Alternative to Traditional Crowdfunding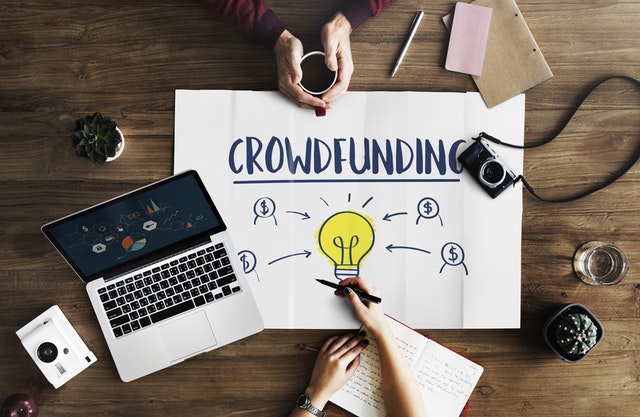 Although many tokens have collapsed during the ongoing altcoin apocalypse, the future remains bright for applications with real world usage.  Because of the ongoing bear market and limited trading opportunities, analyzing businesses with the potential to experience real world adoption should be the priority.  Part of that analysis should include looking at industries that need improvement.  During my analysis, one area that quickly popped up is the field of traditional crowdfunding and money circles.  And, as it turns out, AZ FundChain application offers a compelling alternative.
Problems with Traditional Crowdfunding
President Obama's JOBS Act essentially laid the ground work for crowdfunding.  This legislation was passed in 2012 and included a provision for large groups of anonymous investors to fund startups.  It essentially gets around the dreaded "qualified investor" requirement that created a barrier for so many potential participants.  Crowdfunding is a great way for non-traditional businesses to raise funds for operating capital.  It certainly beats having to beg a bank for a loan, or, even worse, a loan shark.
But, as the common cliché goes, no good deed goes unpunished.  Traditional crowdfunding and money circles certainly have their fair share of problems.  The biggest problem is trust.  There are essentially very little checks and balances when it comes to how these companies will use the money that is raised.  Companies can promise the world but may not deliver…
Why no one should be using banks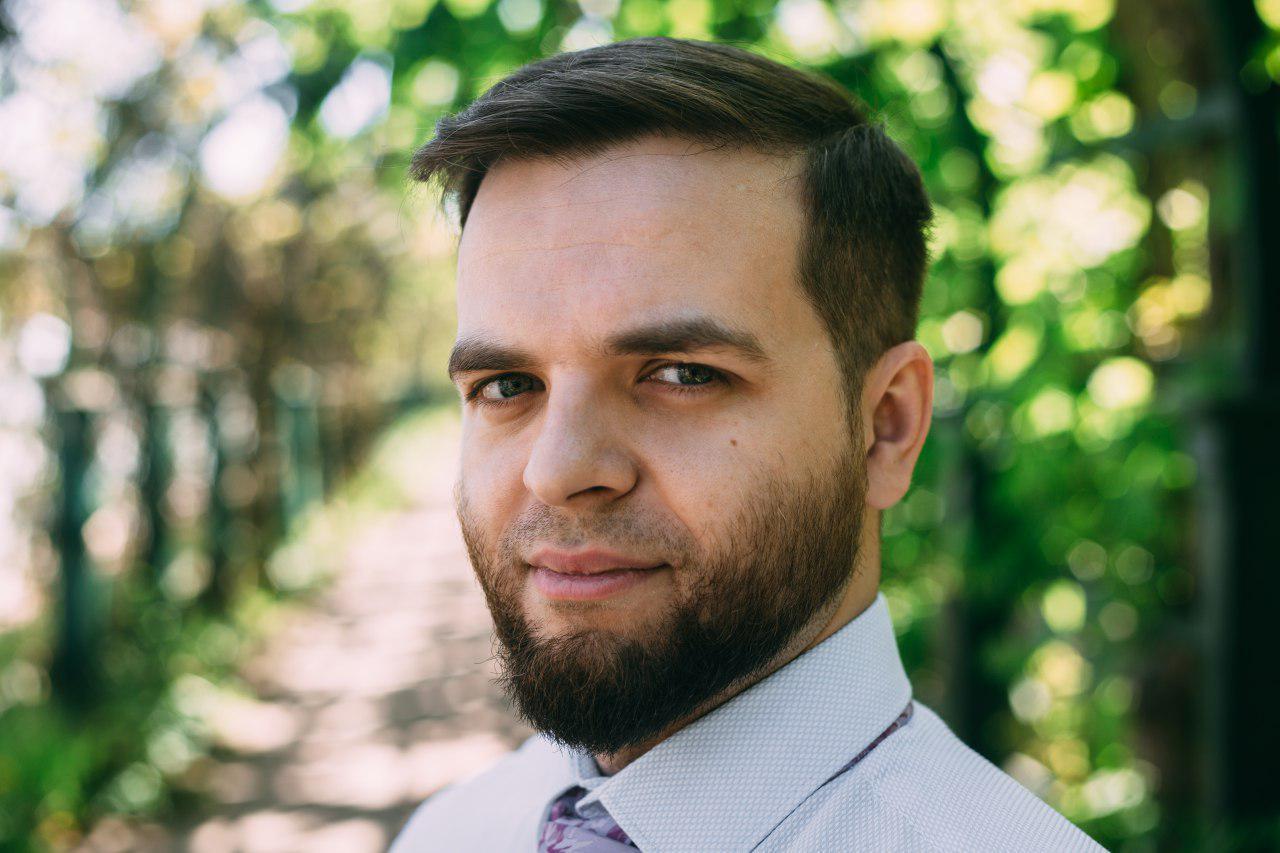 If government is the devil, the bank is a demon.
It's not your money anymore.
The moment you put your money on your bank account it becomes the property of the bank. Legally speaking you have just lend your money for minuscule interest. And since the money is not your, terms do apply, so you cannot withdraw all of them in one day, if the amount is high.
Government will know everything
Today banks are obligated to tell the authorities everything they know about you, including how much money you have, how you got it and where you spend it. The golden age of bank secrecy is over. Of course if you are a law abiding citizen, you might think that you have nothing to hide, but it's not about hiding stuff. It's about basic human right, and rightness for private life. The government should not be allowed to watch you.
Banks ask too many stupid questions
It's your money, you rightfully earned them, but still you need to explain to the bank where you got it from and be shamed by them. The funny part is that after long and painful due diligence process the bank may still decline in providing service for you.
They can legally suspend your account or even steal your money
Laws are not made to protect people, they are made to protect the…
Neteller to Launch a Crypto Exchange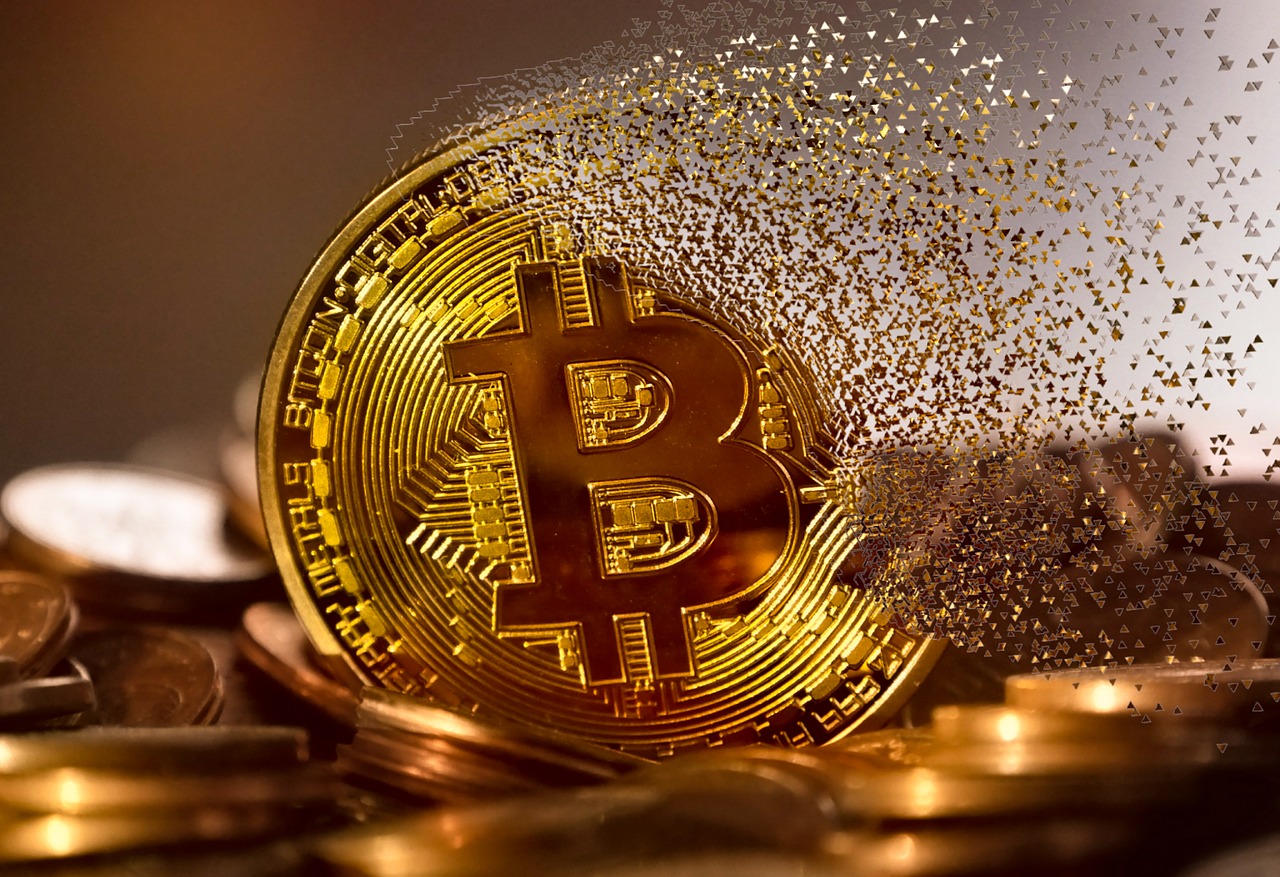 The way to make sure that the cryptocurrency momentum continues and that cryptocurrency credibility occurs is when big companies begin offering services based around cryptocurrency and other features of blockchain. This was certainly the case when Neteller recently announced it will offer a cryptocurrency exchange service in addition to its digital wallet services. The company announced that the 28 currencies compatible with the fiat wallet were able to buy, sell, and hold cryptocurrencies – including Bitcoin, Bitcoin Cash, Ethereum, Ethereum Classic, and Litecoin. It makes sense to begin with Bitcoin and Ethereum as they are seen as the originators of what cryptocurrency and blockchain can do and also the future of how blockchain can be used, despite news that Ripple may be set to topple them all. Neteller's move into cryptocurrency shows it has its sights set on a bright future of cryptocurrency and making it more accessible. But where do they stand now?
Neteller and Cryptocurrency
Neteller are optimistic about the exchange features of the digital wallet, claiming that they plan to add more cryptocurrencies in the near future. Neteller's benefit is the ease at which one can begin their cryptocurrency trading journey. Not only do a range of banks offer services to fund the wallets and exchanges, but so do a variety of online payment options. This helps remove the barrier to entry that exists in…