ISBG-Bengala Blockchain Project Introduces Its 'Commitment to Sustainability' in Supply Chain Management
LAS VEGAS, NV, December 31, 2018 – International Spirits and Beverage Group Inc. (OTCQB:ISBG) ("ISBG" or the "Company"), a top-tier brand incubator in the Global Wine & Spirits market, and Bengala Technologies LLC, ("Bengala"), a development firm specializing in tailored technology solutions with expertise in blockchain and distributed ledger technology – together, the ISBG-Bengala Blockchain Project (the "Project") – are proud to introduce the Project's Commitment to Sustainability as an embedded principle driving our logistics and supply chain management platform.
Our philosophy in managing supply chains includes, at its center, the idea of creating value directly for the local economies that serve as raw input sources as well as those involved in the transformation, distribution, and sale of those raw inputs and their related products.
This is at the heart of how we intend to support and power additional growth in the communities that sit at the root of the supply base.
'Shared value' is a durable and irreplaceable asset in a business relationship. And this ethical principle extends to all of our relationships and ultimately drives sustainability. This supports the creation of value for individuals in those communities, as well as businesses and society at large. That value is the best assurance of sustainability at the environmental, social, and economic levels.
Our process has been built from the ground up to respect the impact made by every step of the supply chain process, from farmers and raw input production to transformation, distribution, and at the final end-market interface.
We will also integrate into our platform critical environmental and social sustainability measures because our platform users will see a clear commercial benefit in being on the right side of that equation in all of their endeavors.
One of our project leaders, Arnaldo A. Detrés, CEO of Bengala Technologies, LLC, commented, "We have technology and a philosophy that allows us to help our raw product suppliers in maintaining a certain level of efficiency and quality in their services by providing aid with promising technologies that help to strengthen the whole."
To ensure we are able to achieve these goals, we will pursue the following steps:
Meeting Local Standards. Integrated into our processes will be an assessment system built to enhance supplier sustainability and productivity in a manner that respects the impact that operations have in the local community. This includes integration with local standard-bearing institutions.
Creating Better Partners. When necessary, we will administer programmatic help to encourage and educate local suppliers in the direction of more sustainable practices and processes.
Supporting Local Businesses. We believe in the unequivocal value of the "Win-Win" relationship when it comes to local supplier relationships and the impact supply chains have on local communities.
Building a Foundation for Success. Woven throughout this commitment, one principle guides our philosophy above all others: the best logistics operations actively ensure their own survival and prosperity over the long run by working with nature, communities, and business partners so that all facets of the equation advance together.
Sustainable agricultural practices ensure the long-term success of a supply chain in terms of its raw inputs. The best way to achieve that sustainability is to partner with local farmers and their communities. This promotes economic, environmental, and social sustainability and serves as a foundation for success.
We further plan to join the Sustainable Agriculture Initiative Platform (SAI), the main food and drink industry initiative supporting the development of sustainable agriculture worldwide. This will serve as a primary point of contact with our collaborators and peers as we work together to ensure a sustainable and prosperous future for all of our partners, suppliers, friends, and fellow human beings.
ABOUT ISBG-BENGALA BLOCKCHAIN PROJECT
The Project is a blockchain and Fintech company that represents the partnership between ISBG and Bengala Technologies LLC, ("Bengala"), a development firm that specializes in tailored technology solutions with expertise in blockchain and distributed ledger technology. The platform consists of a marriage between the Internet-of-Things and the Blockchain to produce a comprehensive product management solution for the beverage industry. The company is creating a single, functionally-integrated, decentralized system designed to streamline all steps from farmer to bartop or countertop, including logistics and marketing.

ABOUT ISBG
International Spirits and Beverage Group (ISBG) is an authorized importer, licensor, and marketer of premium beverage brands, with sales of innovative products and brands worldwide. Based in Nevada, the Company's expertise lies in the strategic development and aggressive early growth of its brands and the establishment of these brands as viable and profitable as an incubator. ISBG intends to nurture emerging brands through critical stages of market development, including conceptualization, go-to-market strategy, supply chain and logistics engineering, integrated marketing, and distribution. In addition, ISBG has now established itself as a health and wellness company with a focus on reshaping the CBD products market through state-of-the-art nanotechnology processes, developing a wide range of nano-infused CBD gummies and beverages formulations. These products will be sold through the Company's website, as well as through established wholesale and retail distribution channels. The company has also partnered with Bengala Technologies to develop and commercialize enterprise and B2B software technology products targeting the logistics and supply chain marketplace.
ABOUT BENGALA TECHNOLOGIES, LLC
Bengala Technologies is a Blockchain engineering firm that specializes in tailored technology solutions with particular expertise in blockchain and distributed ledger technology. The Company has achieved excellence in the field of blockchain and data efficiency by creating and deploying custom decentralized blockchain apps in partnership with select clients, producing reliable, secure, and transparent identities and operational platforms for businesses in a range of different industries and markets. For more information, go to info@bengalatech.io
FORWARD-LOOKING STATEMENTS
This press release may contain forward-looking statements that involve risks and uncertainties. These statements relate to future events or our future financial performance. In some cases, you can identify forward-looking statements by terminology including "could", "may", "will", "should", "expect", "plan", "anticipate", "believe", "estimate", "predict", "potential" and the negative of these terms or other comparable terminology. While these forward-looking statements, and any assumptions upon which they are based, are made in good faith and reflect our current judgment regarding the direction of our business, actual results will almost always vary, sometimes materially, from any estimates, predictions, projections, assumptions or other future performance suggested in this report. Except as required by applicable law, we do not intend to update any of the forward-looking statements so as to conform these statements to actual results. Investors should refer to the risks disclosed in the Company's reports filed from time to time with OTC Markets (www.otcmarkets.com).
Contact:
For additional investor information:
International Spirit & Beverage Group, Inc.
info@isbg.global
Bexplus Trader Expert Sharing: Which Investment in Bitcoin can Make Profits?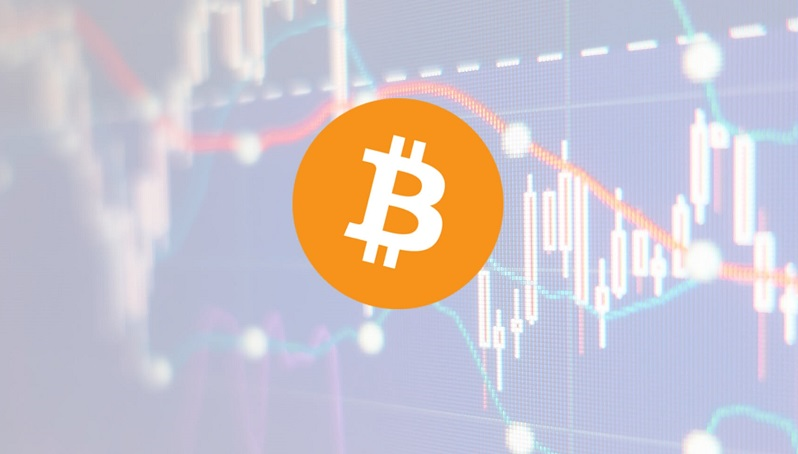 At this time last year, Bitcoin was reaching its all-time high price. However, the whole year past, its price declined by 80% since then. BTC speculators or investors don't seem to be getting tired of its "disruptive" price falling. And a lot of people that missed out on the late 2017 and early 2018 price hike, jump in the crypto world, expecting to make quite a fortune when it hits its former levels. But the story just goes the opposite way. So is it possible to profit from BTC investment? In the following part, we will explore 3 types of profitable BTC investment.
Measure 3 Common Types of BTC Investment
Invest in BTC Spot and Wait for Appreciation
Bitcoin spot trade might be the first transaction type that most investors will opt for when they just entered the cryptocurrency area. Investors can directly buy BTC with fiat currencies. The only way to earn money with BTC spot is waiting for its price rising. Unless you are a BTC believer and willing to wait for its appreciation in several years, you should turn to another type of investment.
Exchange BTC to USDT and Earn the Spread
USDT is the cryptocurrency version of US dollar and also considered as a stable cryptocurrency. Generally speaking, when the BTC, as well as other cryptocurrencies, drop, USDT may perform…
Crypto Venture UpStake is Redefining the Industry with a Proof-of-Burn Stable Coin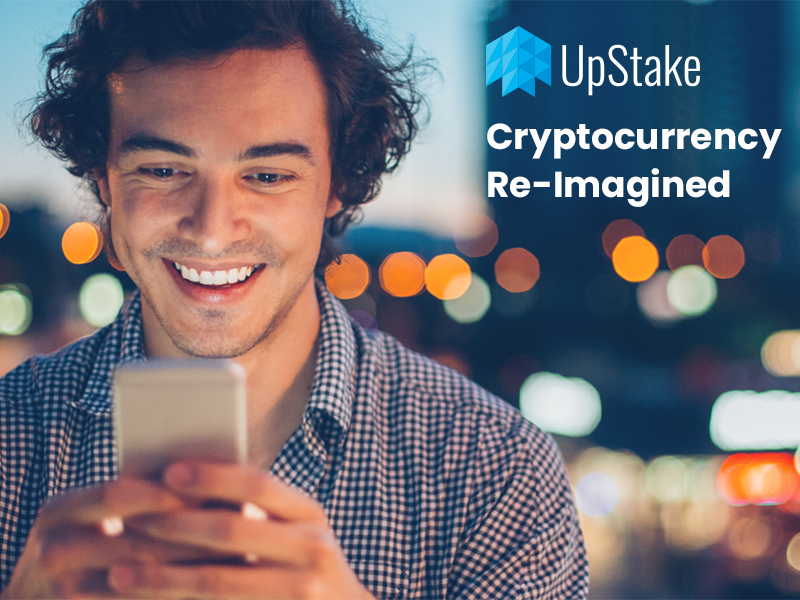 UpStake, an exciting cryptocurrency project officially launched last year, is all set to take the global crypto community by storm. Unlike hundreds of crypto ventures that fail to make any impression, UpStake is dedicated to delivering a stable digital currency that will pave the way for mass adoption around the world.
London, UK – Jan 16, 2019
London-based crypto startup UpStake is well on its way to revolutionising the global cryptocurrency industry by eliminating many of the limitations that have stifled growth for years. Launched in 2018, this promising initiative is focused on ensuring mass adoption of cryptocurrency by providing a usable, stable form of digital currency to the crypto and blockchain communities across the globe.
This proposed blockchain ecosystem is built around UpStake tokens (UPS), the platform's proprietary token. UpStake asserts that these tokens have been designed to increase in value over time, and set the stage to build great products and services which result in better user experiences.
In order to ensure continuous increase in value of UPS over time, UpStake has built a Proof-of-Burn model that burns a certain percentage of tokens sold through their exchange.  This model helps create the value that contributes to the ever-growing price point of the token. It not only enables the token price to…
Lost Money When BTC Plunged? Here is How I Earned Back!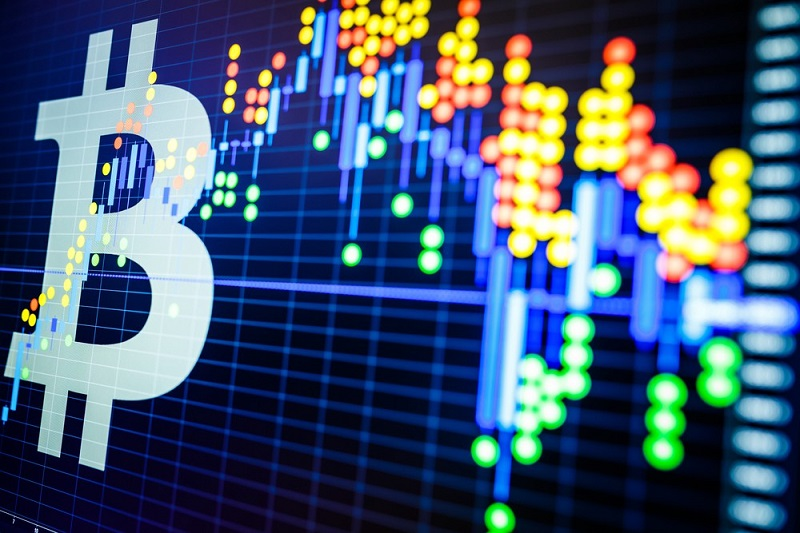 Bitcoin has keep downtrend for 13 months since the last bullish market in December 2017. Price has found support at the $3,600 area, though, and a pullback is taking place. Speculators, who want to make great profits on the BTC investment in a short period, have their funds locked up in the BTC spot market.
Investors worldwide are increasingly opting for BTC futures contract. Compared to the spot market, BTC futures trading can be an advantage for investors since it is a fast and cost-effective way to hedge BTC spot trades. With the price of BTC fluctuates repeatedly, BTC futures trading is much better for investors to profit from the price movements. And the leverage also allows investors to control a large contract value with a relatively small amount of BTC hold.
How to Trade Bitcoin Futures Perpetual Contract in Bexplus?
Bexplus is a promising Bitcoin futures exchange, providing BTC, ETH and LTC perpetual futures with up to 100x leverage. Different from the weekly or quarterly cycle which has expiration, perpetual futures enables traders to end the contract anytime at any price they want. And they can trade both sides of the market, i.e. getting long when they predict the BTC may rise or going short assuming the price may come down in short or medium-term in the future. 100x leverage can seem risky, but when used properly…