Wirex adds WAVES to its Platform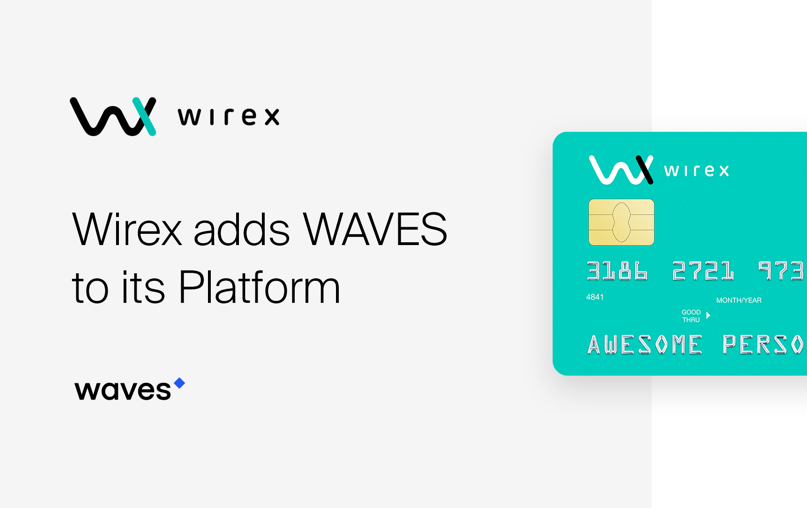 London UK, January 10th2018 – Wirex, the UK FCA-licenced digital money platform that facilitates the seamless conversion of cryptos and traditional currency, has joined forces with Waves to add the in-demand WAVES token to its platform. The WAVES token holds a unique place in the cryptocurrency spectrum because its underlying utility addresses some critical hurdles that hinder the mainstream adoption of blockchain technology, such as scaling, interoperability, and security.
Sasha Ivanov, CEO and Founder of Waves Platform, says, "We see Waves as the bridge that will facilitate the transition from web 2.0 to web 3.0. The goal of our team is to put tools in place that will allow both enterprise and individuals to easily implement their own blockchains while improving the UX of DApps and blockchain infrastructure."
Like Wirex, the Waves Platform was purpose-built, and since its launch in 2016, Waves has become one of the fastest, most secure and user-friendly public blockchain platforms available.
In terms of its underlying protocol Waves is closer to Ethereum than Bitcoin. Ethereum is used to develop various DApps, but it can be expensive due to its Smart Contract language complexity and Gas fees that can grow dramatically over time. Waves Smart Contracts are simplified – they are a plug-and-play solution with fixed fees. Another improvement is the Waves-NG protocol with throughput of up to 1000 TX/s.
Pavel Matveev, CEO and Co-founder of Wirex, comments," While the Waves Platform is a bridge between the web and blockchain, we are a bridge between traditional and digital currencies. Together we solve many pain points in the industry. Our platform provides extra liquidity for cryptocurrencies and gives investors the ability to convert and spend their crypto instantly with our Wirex Visa card. Investors who buy WAVES through our platform will know they are with a safe, agile, cost-effective service. In addition, our existing users will have another strong and popular token to add to their portfolios."
 The Waves Platform also has benefits for miners. Individuals who want to mine WAVES tokens don't have to run a node themselves; rather, they can lease their wallet balance to someone who does. It basically offers built-in mining pool functionality that gives users even more flexibility.
Dmitry Lazarichev, CEO and Co-founder of Wirex, says, "With our aim to collaborate with the best companies to produce innovative solutions in the crypto space, we recognised Waves as a highly professional and cutting-edge project and look forward to growing the relationship."
About Wirex
Wirex is a UK based, FCA-registered international digital money payment platform that forged new rules in the digital money arena. They are a payment platform that offers five cryptocurrency wallets – BTC, ETH, XRP, LTC, and WAVES, as well as traditional currencies. They gave the world their first ever Wirex Visa card that lets users convert and spend cryptocurrency instantly – from USD to Bitcoin, from XRP to Sterling. Wirex also launched Cryptoback™ – the world's first Bitcoin rewards programme. It pays users 0.5% of their transactions back in Bitcoin, every time they tap, swipe or use their card at a point of sale. Now Wirex has over 2 million customers in 130 countries.
About Waves
Waves is a global blockchain platform launched in 2016. Waves' mission is to build a blockchain ecosystem that allows users to address a wide range of real-world problems. The Waves team is creating a blockchain infrastructure with easy-to-use tools for individuals, developers, and businesses. In April, 2017, Waves successfully launched its DEX (decentralised exchange), a fast and safe tool for trading the most popular cryptocurrencies. In late 2017 Waves-NG protocol was activated, enabling unprecedented throughput of up to 1,000 tx/s, whilst reducing transaction confirmation times to just seconds. In September 2018, Smart Accounts became available on the Waves Platform as the first stage of Waves Turing complete Smart Contracts launch.
# # #
CONTACTS
Samantha Robb
PR and Campaigns Manager, Wirex
Email: [email protected]
Sergey Maslennikov
PR Director, Waves Platform
Email: [email protected]
Property Loans for Foreigners in Singapore That You Must Know About
Intending to invest in a residential or commercial property in Singapore?  
When it comes to foreigners applying for a loan in Singapore, things can be pretty hard regardless of the reason whether you need the property for personal or business purposes.  
In Singapore, buying a property is challenging, whether you are a foreigner or a native, and sometimes applying for a loan is the only way for you to afford it.  
HOW MUCH CAN YOU BORROW FOR A PROPERTY LOAN IN SINGAPORE? 
As for the Foreigner Loans, in Singapore, there is an exact amount of money you can borrow to finance the purchase of a property.  
In this sense, Singapore has the Loan to Value Ratio (LTV).  
The LTV ratio is what determines the exact amount of money you can borrow for a property loan, which changes depending on where you try to obtain the loan:  
If you are applying for a bank loan, you can borrow a maximum of 75% of the value of the property you want to purchase. That means if you are looking for a property that costs $500.000, the maximum amount of money a bank lender can give you like a loan in Singapore is going to be $375.000. 

When you are applying for a loan with a Housing…
CoinField Launches Sologenic Initial Exchange Offering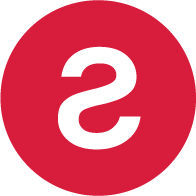 CoinField has started its Sologenic IEO, which is the first project to utilize the XRP Ledger for tokenizing stocks and ETFs. The sale will last for one week and will officially end on February 25, 2020, before SOLO trading begins on the platform.  Sologenic's native token SOLO is being offered at 0.25 USDT during the IEO.   
Earlier this month, Sologenic released the very first decentralized wallet app for SOLO, XRP, and tokenized assets to support the Sologenic ecosystem. The app is available for mobile and desktop via the Apple Store and Google Play.  The desktop version is available for Windows and Mac.
"By connecting the traditional financial markets with crypto, Sologenic will bring a significant volume to the crypto markets. The role of the Sologenic ecosystem is to facilitate the trading of a wide range of asset classes such as stocks, ETFs, and precious metals using blockchain technology. Sologenic is an ecosystem where users can tokenize, trade, and spend these digital assets using SOLO cards in real-time. The ultimate goal is to make Sologenic as decentralized as possible, where CoinField's role will be only limited to KYC and fiat ON & OFF ramping," said CoinField's CEO…
Many of the Top Sports Betting Websites for 2020 Can Be Found On Boomtown's Best Betting Page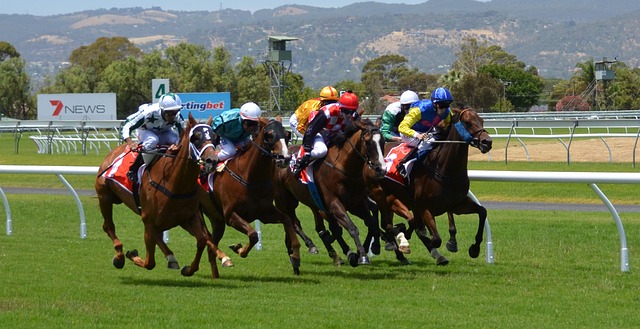 Sports betting is one of the widely known types of online gambling. With a large number of sports fans around the world, this type of gambling is one of the most sought after. The problem usually comes from when gamblers try to find the best sites out of the many available ones. Many new sports betting sites come up daily, thus making the selection process even harder. One of the best places to find top betting websites for sports is Boomtown Bingo. This platform doesn't just give users the best online casino games websites, but they also cover sports betting. As such, boomtown bingo remains a one-stop-shop for everyone who needs the best and the latest online gambling and gaming sites for all types of devices.
Performance
The performance of any website is critical. Users need to find their way around the site easily, and that can be made possible with the site structure and arrangement. Loading time is also essential. A website that always hangs thus pushing the user to refresh every time is no good. These are some of the factors that Boomtown Bingo looks into when selecting the best sites for its users. You can be sure that the new sports betting websites listed on Boomtown's platform have faster loading time, can be used easily by everyone, including those who are trying this betting for the first time.…