Wirex adds WAVES to its Platform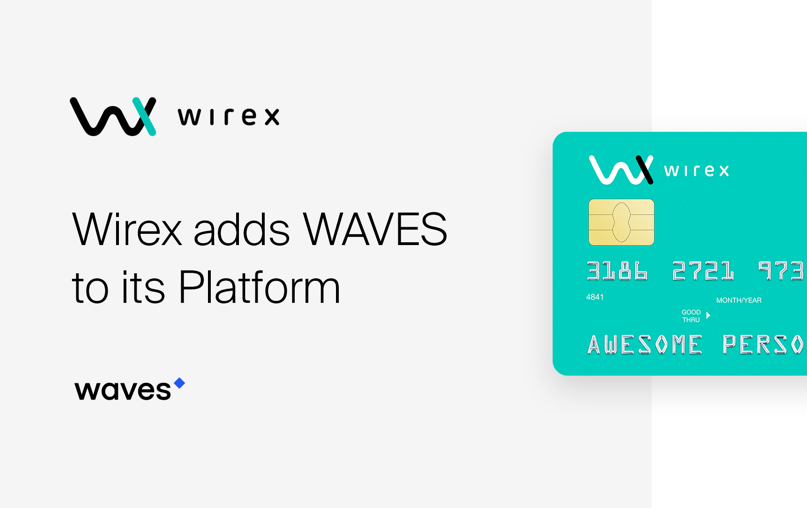 London UK, January 10th2018 – Wirex, the UK FCA-licenced digital money platform that facilitates the seamless conversion of cryptos and traditional currency, has joined forces with Waves to add the in-demand WAVES token to its platform. The WAVES token holds a unique place in the cryptocurrency spectrum because its underlying utility addresses some critical hurdles that hinder the mainstream adoption of blockchain technology, such as scaling, interoperability, and security.
Sasha Ivanov, CEO and Founder of Waves Platform, says, "We see Waves as the bridge that will facilitate the transition from web 2.0 to web 3.0. The goal of our team is to put tools in place that will allow both enterprise and individuals to easily implement their own blockchains while improving the UX of DApps and blockchain infrastructure."
Like Wirex, the Waves Platform was purpose-built, and since its launch in 2016, Waves has become one of the fastest, most secure and user-friendly public blockchain platforms available.
In terms of its underlying protocol Waves is closer to Ethereum than Bitcoin. Ethereum is used to develop various DApps, but it can be expensive due to its Smart Contract language complexity and Gas fees that can grow dramatically over time. Waves Smart Contracts are simplified – they are a plug-and-play solution with fixed fees. Another improvement is the Waves-NG protocol with throughput of up to 1000 TX/s.
Pavel Matveev, CEO and Co-founder of Wirex, comments," While the Waves Platform is a bridge between the web and blockchain, we are a bridge between traditional and digital currencies. Together we solve many pain points in the industry. Our platform provides extra liquidity for cryptocurrencies and gives investors the ability to convert and spend their crypto instantly with our Wirex Visa card. Investors who buy WAVES through our platform will know they are with a safe, agile, cost-effective service. In addition, our existing users will have another strong and popular token to add to their portfolios."
 The Waves Platform also has benefits for miners. Individuals who want to mine WAVES tokens don't have to run a node themselves; rather, they can lease their wallet balance to someone who does. It basically offers built-in mining pool functionality that gives users even more flexibility.
Dmitry Lazarichev, CEO and Co-founder of Wirex, says, "With our aim to collaborate with the best companies to produce innovative solutions in the crypto space, we recognised Waves as a highly professional and cutting-edge project and look forward to growing the relationship."
About Wirex
Wirex is a UK based, FCA-registered international digital money payment platform that forged new rules in the digital money arena. They are a payment platform that offers five cryptocurrency wallets – BTC, ETH, XRP, LTC, and WAVES, as well as traditional currencies. They gave the world their first ever Wirex Visa card that lets users convert and spend cryptocurrency instantly – from USD to Bitcoin, from XRP to Sterling. Wirex also launched Cryptoback™ – the world's first Bitcoin rewards programme. It pays users 0.5% of their transactions back in Bitcoin, every time they tap, swipe or use their card at a point of sale. Now Wirex has over 2 million customers in 130 countries.
About Waves
Waves is a global blockchain platform launched in 2016. Waves' mission is to build a blockchain ecosystem that allows users to address a wide range of real-world problems. The Waves team is creating a blockchain infrastructure with easy-to-use tools for individuals, developers, and businesses. In April, 2017, Waves successfully launched its DEX (decentralised exchange), a fast and safe tool for trading the most popular cryptocurrencies. In late 2017 Waves-NG protocol was activated, enabling unprecedented throughput of up to 1,000 tx/s, whilst reducing transaction confirmation times to just seconds. In September 2018, Smart Accounts became available on the Waves Platform as the first stage of Waves Turing complete Smart Contracts launch.
# # #
CONTACTS
Samantha Robb
PR and Campaigns Manager, Wirex
Email: samantha.robb@wirexapp.com
Sergey Maslennikov
PR Director, Waves Platform
How Cryptocurrencies Will Change Online Gambling in the Future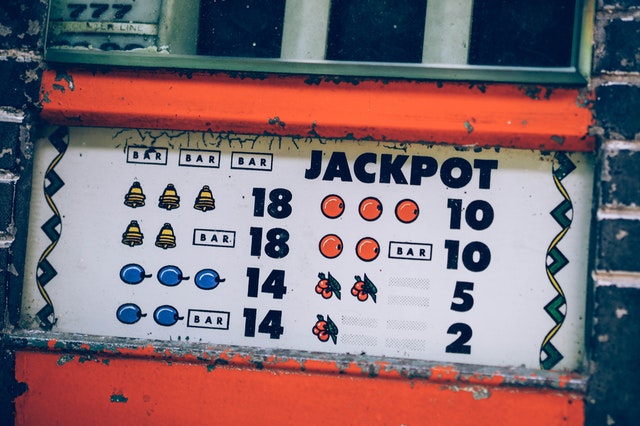 Anyone who has followed online gambling since the beginning can tell you that things don't stay the same for long. One of the reasons for this is that technology improves at such a ridiculously fast pace, and innovators in this industry are able to match up with those technological changes pretty quickly.
An innovation in technology that the Internet gambling industry has really learned from is cryptocurrency, with bitcoin in particular leading the way. We've seen it emerge as an alternative banking method, but it's going to change the industry as a whole in ways that people can't quite understand yet.
A Post-Legality Era
Something that has eluded online gambling since its inception is the idea of a global governing body. As it stands right now, each individual country (and smaller units of jurisdiction) have their own governing bodies that oversee in the industry. A lot of these laws are tied to banking laws, and that's where the legality of playing in bitcoin casinos becomes such an interesting topic.
In the present, we're seeing country-based regulatory bodies from places like Malta, Gibraltar and the United Kingdom start to work together and recognize each other's licenses more and more. That's taking serious steps towards having a global governing entity, and once that happens, the role of bitcoin is going to be even larger than it is now because it'll…
VOLUM (VLM) Announces Commencement of Token Generation Event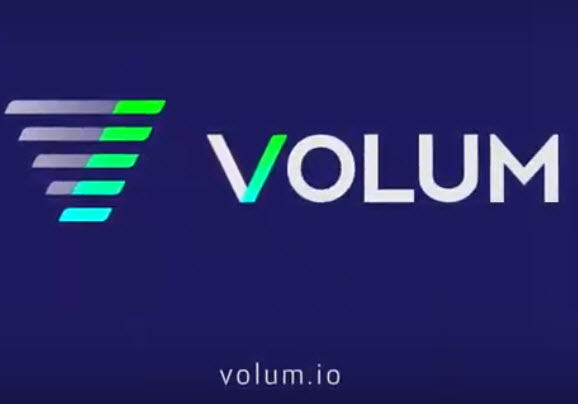 ESTONIA, May 4, 2019 – VOLUM (the "Company"), a multi-dimensional blockchain technology holding company, is thrilled to announce the commencement of the Volum (VLM) Token Generation Event ("TGE") beginning on Saturday, May 4. The VLM utility token is the native cryptocurrency powering the VOLUM supply chain and logistics management platform.
Driven by algorithmically intelligent software tailored to logistics and supply chain management, along with Internet-of-Things ("IoT") integrated functionality, and a backbone of hybrid public and consortium blockchain architecture, the platform is organized around the Volum (VLM) token. The VOLUM TGE will be managed by deploying ERC20 tokens on Ethereum Mainnet to maximize future access to cryptocurrency exchanges.
The VOLUM platform operates as a comprehensive control center for supply chain and logistics management operations. Companies who use this platform will be able to carry out a wide range of blockchain transactions including: Payments, Rewards, Purchase Orders, Legal Contracts, Regulatory Compliance, Taxation, Shipment Management, Letters of Origin, Customs Documents, Inputs/Outputs and Inventory Ordering, Delivery/Parcel Tracking, IoT Monitoring and Reporting, Big Data Analytics, and Inputs and End-Product Tracking/Traceability.
"The total addressable market for a blockchain-based supply chain solution is nearly $54 trillion globally, with the majority of the world's workers playing some part of this equation" noted Arnaldo A. Detrés, CEO of Bengala Technologies, LLC, the principle blockchain developer working to build the VOLUM platform. "However, blockchain solutions have been unable to…
How to Secure Yourself in Relation to Bitcoin: Top VPN Services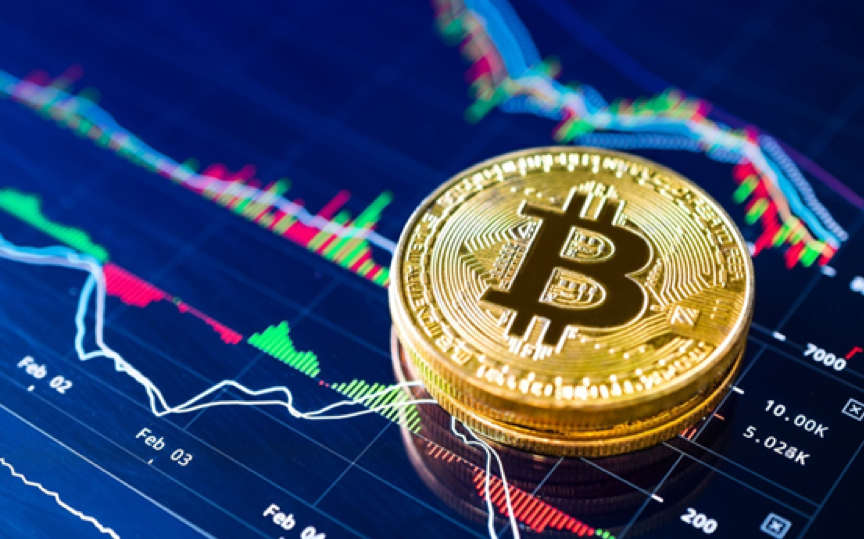 Nowadays, more frequently people opt to use cryptocurrency such as Bitcoin while dealing with financial transactions for its convenience, so its increasing prevalence isn't round-of-the-mill phenomenon but still, its users need to create fully protected cooltechzone to secure their data.
Recently, a great abundance of VPNs have started to accept it as a way of payment and it definitely makes sense: one buys VPN to retain anonymity on the Web, so why not to use the privacy-focused payment method? Paying for a VPN service with Bitcoins or any other cryptocurrency secures personal data from curious eyes leaving no traces.
What is a VPN?
Virtual Private Network (VPN) is generally presented by the group of linked to each other computers via the Internet. VPN boosts protection and provides a high level of anonymity to all types of Internet connections.
Security
While the connection to the ordinary Wi-Fi networks, a user usually gets access to the Internet directly, thus he becomes vulnerable to the hackers and the malware attempting to steal his personal data. On the other hand, applying VPN one transmits and gets data in encrypted form which makes it protected.
Anonymity
Generally, isn't hard to trace an Ip-address of any user and to identify his location with sufficient accuracy. With the help of VPN, the attacker will only get the address of the removed computer. Undoubtedly, the safeguard…