Wirex adds WAVES to its Platform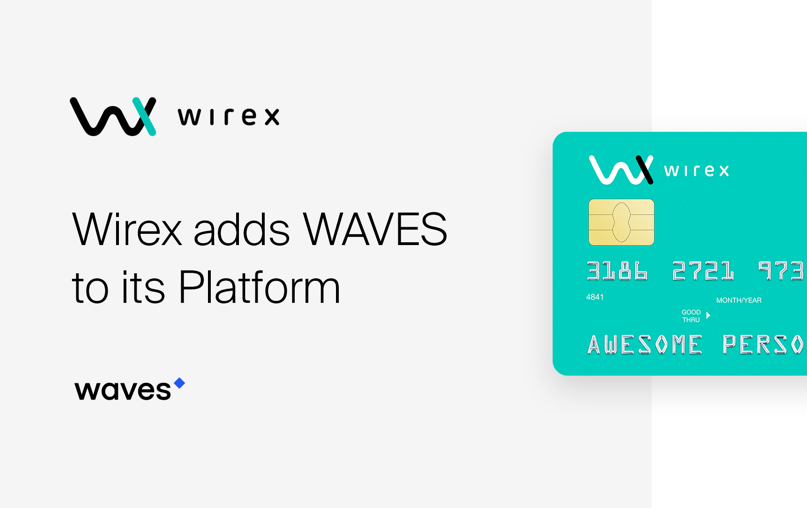 London UK, January 10th2018 – Wirex, the UK FCA-licenced digital money platform that facilitates the seamless conversion of cryptos and traditional currency, has joined forces with Waves to add the in-demand WAVES token to its platform. The WAVES token holds a unique place in the cryptocurrency spectrum because its underlying utility addresses some critical hurdles that hinder the mainstream adoption of blockchain technology, such as scaling, interoperability, and security.
Sasha Ivanov, CEO and Founder of Waves Platform, says, "We see Waves as the bridge that will facilitate the transition from web 2.0 to web 3.0. The goal of our team is to put tools in place that will allow both enterprise and individuals to easily implement their own blockchains while improving the UX of DApps and blockchain infrastructure."
Like Wirex, the Waves Platform was purpose-built, and since its launch in 2016, Waves has become one of the fastest, most secure and user-friendly public blockchain platforms available.
In terms of its underlying protocol Waves is closer to Ethereum than Bitcoin. Ethereum is used to develop various DApps, but it can be expensive due to its Smart Contract language complexity and Gas fees that can grow dramatically over time. Waves Smart Contracts are simplified – they are a plug-and-play solution with fixed fees. Another improvement is the Waves-NG protocol with throughput of up to 1000 TX/s.
Pavel Matveev, CEO and Co-founder of Wirex, comments," While the Waves Platform is a bridge between the web and blockchain, we are a bridge between traditional and digital currencies. Together we solve many pain points in the industry. Our platform provides extra liquidity for cryptocurrencies and gives investors the ability to convert and spend their crypto instantly with our Wirex Visa card. Investors who buy WAVES through our platform will know they are with a safe, agile, cost-effective service. In addition, our existing users will have another strong and popular token to add to their portfolios."
 The Waves Platform also has benefits for miners. Individuals who want to mine WAVES tokens don't have to run a node themselves; rather, they can lease their wallet balance to someone who does. It basically offers built-in mining pool functionality that gives users even more flexibility.
Dmitry Lazarichev, CEO and Co-founder of Wirex, says, "With our aim to collaborate with the best companies to produce innovative solutions in the crypto space, we recognised Waves as a highly professional and cutting-edge project and look forward to growing the relationship."
About Wirex
Wirex is a UK based, FCA-registered international digital money payment platform that forged new rules in the digital money arena. They are a payment platform that offers five cryptocurrency wallets – BTC, ETH, XRP, LTC, and WAVES, as well as traditional currencies. They gave the world their first ever Wirex Visa card that lets users convert and spend cryptocurrency instantly – from USD to Bitcoin, from XRP to Sterling. Wirex also launched Cryptoback™ – the world's first Bitcoin rewards programme. It pays users 0.5% of their transactions back in Bitcoin, every time they tap, swipe or use their card at a point of sale. Now Wirex has over 2 million customers in 130 countries.
About Waves
Waves is a global blockchain platform launched in 2016. Waves' mission is to build a blockchain ecosystem that allows users to address a wide range of real-world problems. The Waves team is creating a blockchain infrastructure with easy-to-use tools for individuals, developers, and businesses. In April, 2017, Waves successfully launched its DEX (decentralised exchange), a fast and safe tool for trading the most popular cryptocurrencies. In late 2017 Waves-NG protocol was activated, enabling unprecedented throughput of up to 1,000 tx/s, whilst reducing transaction confirmation times to just seconds. In September 2018, Smart Accounts became available on the Waves Platform as the first stage of Waves Turing complete Smart Contracts launch.
# # #
CONTACTS
Samantha Robb
PR and Campaigns Manager, Wirex
Email: samantha.robb@wirexapp.com
Sergey Maslennikov
PR Director, Waves Platform
The Impact of SEC Regulation and the Crypto Bear Market on Ethereum
Way back in June 2017, it was beginning to look inevitable that the flippening would occur and Ethereum would take over the top spot of cryptocurrency market caps. With smart contract capabilities and an order of magnitude more potential applications than Bitcoin, everybody was keen to jump on the Ethereum bandwagon.
Of course, a lot has changed since then.
The speculation-fueled bull run that culminated at all-time highs in late 2017 for Bitcoin and January 2018 for altcoins was unsustainable. Talk of a global paradigm shift appears laughably premature in hindsight.
Today, prices have collapsed across the entire market, with Ethereum itself breaking below $100 last December after all-time highs of $1.4k just 11 months prior. Although a mini-recovery has ensued in early 2019, the situation continues to look bleak and the reputation of cryptocurrencies for the general public is still far from stellar.
Prominent blockchain expert Peter Du, the founder of Du Capital, recently explained the crux of the problem, saying:

"Cryptocurrencies, which were once the new darling and dream of investors have now taken a backseat, given the current crypto blizzard. To be sure, maintaining hundreds of billions of dollars in valuations supported by unsecured coin issuance was…
Bexplus Trader Expert Sharing: Which Investment in Bitcoin can Make Profits?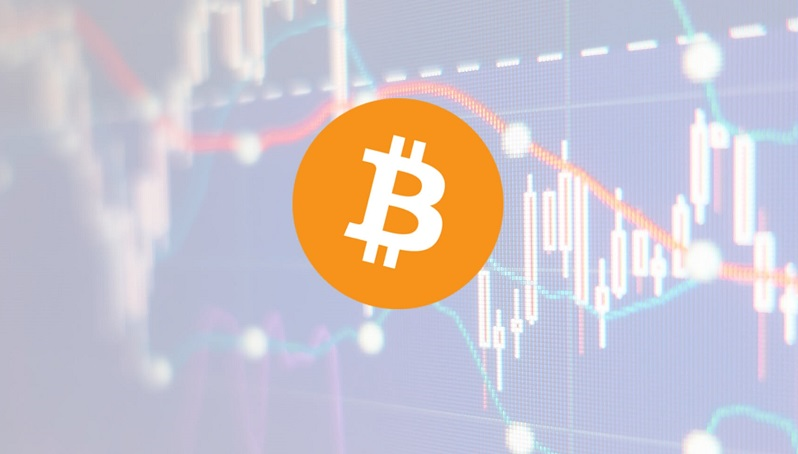 At this time last year, Bitcoin was reaching its all-time high price. However, the whole year past, its price declined by 80% since then. BTC speculators or investors don't seem to be getting tired of its "disruptive" price falling. And a lot of people that missed out on the late 2017 and early 2018 price hike, jump in the crypto world, expecting to make quite a fortune when it hits its former levels. But the story just goes the opposite way. So is it possible to profit from BTC investment? In the following part, we will explore 3 types of profitable BTC investment.
Measure 3 Common Types of BTC Investment
Invest in BTC Spot and Wait for Appreciation
Bitcoin spot trade might be the first transaction type that most investors will opt for when they just entered the cryptocurrency area. Investors can directly buy BTC with fiat currencies. The only way to earn money with BTC spot is waiting for its price rising. Unless you are a BTC believer and willing to wait for its appreciation in several years, you should turn to another type of investment.
Exchange BTC to USDT and Earn the Spread
USDT is the cryptocurrency version of US dollar and also considered as a stable cryptocurrency. Generally speaking, when the BTC, as well as other cryptocurrencies, drop, USDT may perform…
Crypto Venture UpStake is Redefining the Industry with a Proof-of-Burn Stable Coin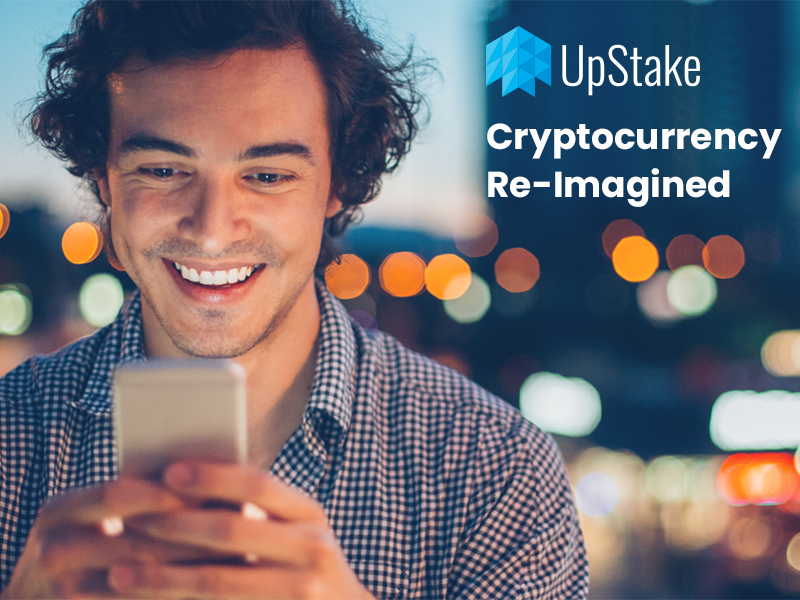 UpStake, an exciting cryptocurrency project officially launched last year, is all set to take the global crypto community by storm. Unlike hundreds of crypto ventures that fail to make any impression, UpStake is dedicated to delivering a stable digital currency that will pave the way for mass adoption around the world.
London, UK – Jan 16, 2019
London-based crypto startup UpStake is well on its way to revolutionising the global cryptocurrency industry by eliminating many of the limitations that have stifled growth for years. Launched in 2018, this promising initiative is focused on ensuring mass adoption of cryptocurrency by providing a usable, stable form of digital currency to the crypto and blockchain communities across the globe.
This proposed blockchain ecosystem is built around UpStake tokens (UPS), the platform's proprietary token. UpStake asserts that these tokens have been designed to increase in value over time, and set the stage to build great products and services which result in better user experiences.
In order to ensure continuous increase in value of UPS over time, UpStake has built a Proof-of-Burn model that burns a certain percentage of tokens sold through their exchange.  This model helps create the value that contributes to the ever-growing price point of the token. It not only enables the token price to…