Cardano (ADA) research manager meets with Brazil representatives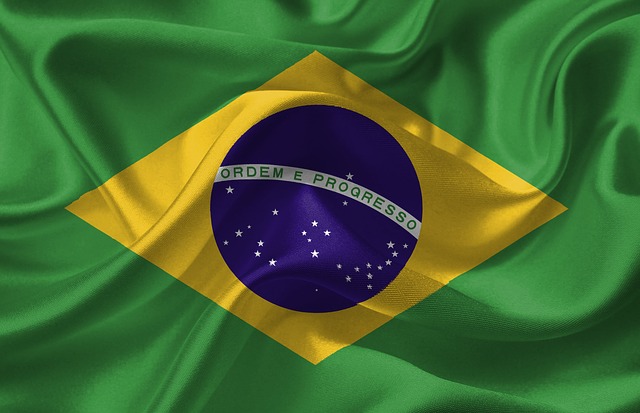 Cardano is one of the top crypto assets in the market today. With its visionary team, it has become robust in creating projects that not only benefit its blockchain but the world.
Its CEO, Charles Hoskinson, also the founder of IOHK, has also been focused on making sure Cardano's utility spreads across countries. It is important to know that IOHK, the team that has developed Cardano's blockchain was created in 2015.
IOHK is a reputable digital company that is poised in making use of peer-to-peer innovations to provide financial services to more than 3 billion people that don't really have access to them.
As part of the plans by the Cardano's team to provide great innovations for providing financial services to people worldwide, and empower countries across the world, Cardano's research manager, Mario Larangiera, met with Mario Borges, the President of the Brazilian National Council for Scientific and Technological Development (CNPq) in the Brazilian Embassy in Tokyo, in Japan, to talk about the future of Brazil.
Mario Larangiera tweeted on his Twitter page:
"Meeting with Mario Borges the president of the Brazilian National Council for Scientific and Technological Development (CNDq) in the Brazilian Embassy in Tokyo. In Japan but thinking about the future of Brazil."
Moving forward, it is important to note that Cardano is poised in making great systems for financial services of the world, and it is taking a wise approach with its collaborations. About two months ago, Cardano visited Africa and partnered with the government of Ethiopia to create a training center and employ talents in the country to be part of Cardano.
Cardano's potential partnership with Brazil has lots of reasons: Cardano is aiming to offer training and rewards to local developers in Brazil and also foster scientific and technological development in the country. Countries like Brazil have the potential to have high demands for blockchain applications in the future, and hence, Cardano's partnership with Brazil will also help to foster the development of blockchain in the country.
Cardano (ADA) Shelley Project Update
In a recent video released on Tuesday, Liz Bancroft Turner, a member of Cardano's Science and Engineering team, gave more insights on Cardano's recent project: Shelley. She also talked on the review plan used to track the Shelley Project's success. Liz stated that this Cardano project is highly decentralized and self-governing. Turner states,
"For incentives, this is about encouraging stakeholders to follow the protocol and assure that the system runs smoothly for delegation this is about allowing users to hand over their right to sign blocks to a third party and for networking it's about enabling the infrastructure to support decentralization"
Also in the clip, she stated that there are 3 aspects (tests) of the project which are, test management, test strategy, and test execution strategy.
Turner further emphasized that the test strategy would come on how several tests will be carried on the project; it will include when these testing will begin and end, too. On the other hand, the test execution strategy would give more details concerning the tests and how they will be accomplished.
For the global insights every crypto trader must have, apply for Elite membership!
Disclaimer: This article should not be taken as, and is not intended to provide, investment advice. Global Coin Report and/or its affiliates, employees, writers, and subcontractors are cryptocurrency investors and from time to time may or may not have holdings in some of the coins or tokens they cover. Please conduct your own thorough research before investing in any cryptocurrency and read our full disclaimer.
Image courtesy of DavidRockDesign/Pixabay
A matter of time before TRON (TRX) achieves mass adoption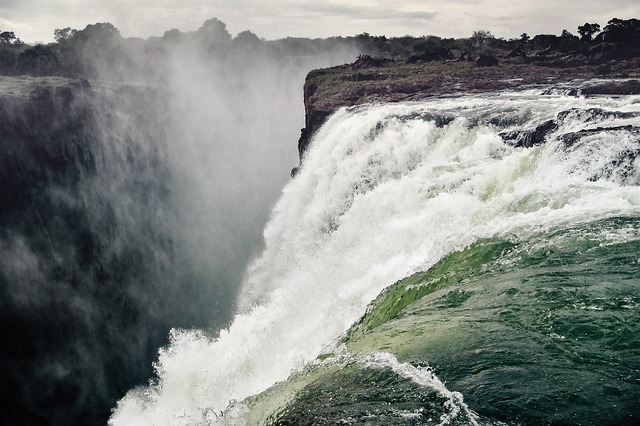 Tron (TRX) has all its eyes on decentralizing the internet, or rather content-sharing to ensure that creatives, artists, musicians, and authors can all release their content without the need of middle companies. As it seems, Tron's founder hopes that the coin will challenge the globe's major content providers like Facebook and YouTube.
The coin has undoubtedly made progress since its launch from a coin offering on the Ethereum ledger platform to now a native coin present on the official Tron Mainnet. If you think launching the independent MainNet is all Tron wanted to achieve, you are mistaken.
The aim is towards mass adoption as well as creating a decentralized web. Yeah, it is a  fact that in the past weeks TRX has experienced price declines, but currently, the cryptocurrency is riding 5.37% hike against the USD in the last 24 hours (remember most of the other top coins including Bitcoin are in red).
It's also continued succeeding in attaining quality listings such as the Bittrex (to name one of the most recent ones). Therefore, it seems as every step TRON makes is a sign of progress to make the decentralized web a reality.
How TRON (TRX) is Making Mass Adoption a Reality
The primary objective for TRON (TRX) is to create a decentralized web which will be a representation of the internet's next generation. Therefore, in making that a reality, the largest file-sharing platform, BitTorrent that has over 100M global…
Hyperion-Stellar Partnership Finalized — Support For Stellar's Crypto Assets Trade About To Arrive
Hyperion and Stellar: A new partnership
According to a recent announcement by Global Blockchain Technologies Corp., it would seem that the known crypto exchange Hyperion has finally made an agreement with Stellar (XLM). The new partnership is to allow Stellar's own crypto assets to be traded on Hyperion's platform. This move is expected to significantly impact Stellar's price and spread awareness of the coin and its goal even further.
Hyperion uses an alternative trading system (ATS), which was licensed by the SEC. As a part of this arrangement, previously attained via investment in DBOT (Delaware Board of Trade), Hyperion has permission to also operate as a broker-dealer. It is also expected to become North America's first advanced security token exchange.
As many are already aware of, Stellar is a trading protocol that is used for issuing, exchanging, and transferring digital assets. It works with several other cryptocurrencies, but also with fiat currencies like the USD. Additionally, Stellar also works even with some commodity assets, like gold.
Stellar's goal is similar to that of Ripple, at least when it comes to enabling faster and better cross-border transactions. While Ripple focuses on providing its services to banks and financial institutions, Stellar aims to provide these services to individual investors. Thanks to this, Stellar has received a lot of attention and praise from individual investors, as the general interest in cryptocurrencies grew.
Why is this partnership important?
By joining Hyperion's…
TRON TRX: A Perfect Way To Bring Games To Blockchain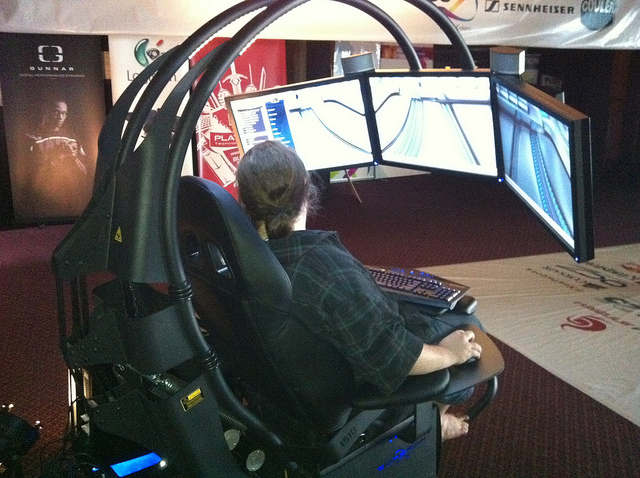 Ever since it was launched, TRON TRX cryptocurrency has had large plans for changing the web as we know it. Even in its initial whitepaper, TRON was planning to decentralize and revolutionize the entire entertainment industry. Since those initial plans were published, TRON TRX has had a long journey ahead of it, before it could even think to start making these plans into reality.
Despite numerous obstacles, however, everything that TRON TRX did so far was dedicated to making this goal possible. The first step was its expansion and reaching as many exchanges and partners as possible. Next, TRX had to leave Ethereum's network and settle in on its native blockchain. After that came its Super Representative election, as well as numerous other projects, such as the launch of TRON VM, purchase of BitTorrent, and the announcement of Project Atlas.
With most of these goals either already being completed, or well on their way to completion, TRON TRX can finally begin its mission to change the entertainment industry. Naturally, this also includes games, as the gaming industry managed to grow to the unbelievable proportions in the last decade.
TRON TRX plans to bring games to blockchain
While PC and console gaming are booming with each new game release, mobile gaming is not far behind. With that in mind, TRON has put a lot of effort into entering partnerships with gaming companies, promising them a unique method of bringing…