Strategic Accounts Head of Ripple on how XRP will play a key role in liquidity provisioning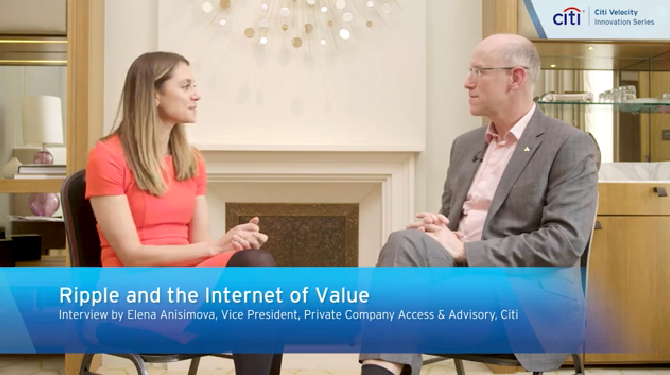 In today's world, technology and intense rivalries play a vital role in the invention of new things that are refining the way digital money move from place to place. However, growing customers' expectations and anticipations are also changing the outlook of digital commerce today. That's exactly what Ripple has been doing lately (causing headache to the competitors).
Nonetheless, one question happens to come to the mind and that is, which of the financial transactions – be it cross-border transactions, government and customers' disbursements – have the greatest possibility to be digitized? This has been one of the key points of the recent Citi Digital Money Symposium organized by Citi Bank.
It is important to know that banks of the future were also discussed and if the global financial world needs banks or just banking services. During the course of the Digital Money Symposium, Marcus Treacher, Ripple's Global Head of Strategic Accounts, was interviewed by Elena Anisimova, the VP, Private Company Access & Advisory at Citi Bank.
As we know, Ripple is a digital asset and a real-time cross settlement platform created on an open-source internet protocol. Also, Ripple enables fast and secured cross-border remittances, which are almost free. However, Treacher also purports the fact that Ripple is making sure money transfer is changed. During the interview, he said:
"What we (Ripple) are trying to do is to re-work how banks move value between each other and we always work with banks. We have a strong partnership with the largest banks in the world which we are using to work with us to really build-out our solution to benefit the banks and Ripple."
Blockchain technology has the ability to change money transfer. Even though this technology hasn't been adopted as it should be, due to the fact that it is still in its juvenile stage, but many people are beginning to acknowledge its ability to change the world.
With that in mind, banks are more concerned about blockchain than cryptocurrency itself, and Ripple's Treacher had this to say during the interview:
"Banks are focused on blockchain because that's where the increase of the value that can be provided for their end customers in terms of efficiency, speed, accuracy, and awareness. It all kicks in using blockchain technology and in Ripple's case, its net of value version of that creates a significant value of proposition for their customers worldwide."
Strategic Accounts Global Head of Ripple further went on to say that,
"The digital asset element really comes into play in the financial services contacts for managing liquidity and flows between different value stores in different fiat currencies. What I mean to say is that, if you are moving Dollars to Euro, both currencies are very high liquid currencies and can move very quickly."
Marcus Treacher continued,
"If you happen to fund a currency which is 'illiquid', then that's a difficult proposition for a company which happens to buy goods in that country or pay people in that country. In that case, using a digital asset to fund these accounts when required – ready for payments to happen, is a difficult proposition."
Concerning how digital asset (XRP) will play a major role in providing liquidity, Treacher concluded:
"So there are two levels of value, one is the immediate payment, which is the blockchain value. While the second is the delivery of liquidity, which is really where we see one of the major value of propositions for the digital asset in the future."
For the global insights every crypto trader must have, apply for Elite membership!
Disclaimer: This article should not be taken as, and is not intended to provide, investment advice. Global Coin Report and/or its affiliates, employees, writers, and subcontractors are cryptocurrency investors and from time to time may or may not have holdings in some of the coins or tokens they cover. Please conduct your own thorough research before investing in any cryptocurrency and read our full disclaimer.
[Photo, Elena Anisimova of Citi Bank (left) with Marcus Treacher of Ripple (right). Source, citibank.com/icg/sa/digital_symposium/2018]
Reasons To Invest In Electroneum In 2019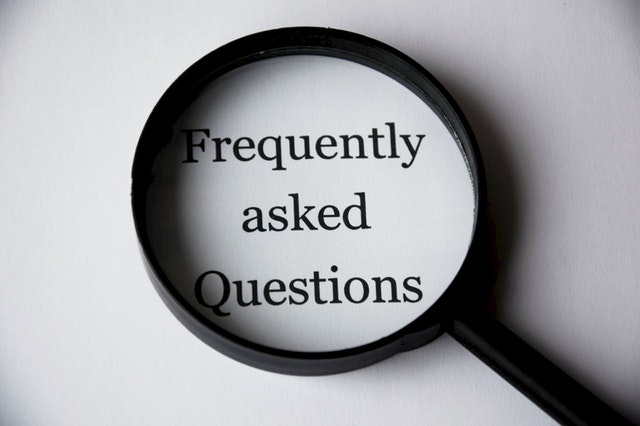 2018 has been quite a rollercoaster for the crypto space. Coins went up and down more times than anyone could have guessed, not to mention two massive market crashes. However, in a few short weeks, the year will be over, and a new, positive period for the crypto world is expected to arrive.
While there are many predictions for 2019, today we are only interested in one thing — Electroneum (ETN). A lot of people quickly took notice of this coin, and many believe that it is among the coins of the future. Indeed, it has received a lot of attention, and many are interested in why that is, and why investing in it is a good idea. So, let's take a look at a few reasons why you should invest in ETN in 2019.
1) It is fast
Speed and precision of any service have always been very important to people. This importance is even greater when making a profit depends on it. Electroneum developers were aware of this when they created it, and the coin is up to 5 times faster than Bitcoin. This means that ETN transactions can be confirmed much faster, which in turn reduces fees and waiting time.
Furthermore, there are also plans to create Electroneum Virtual Currency Exchange, which will allow the project to act as an exchange. However, the even…
SEC Postpones Bitcoin ETF Decision Once Again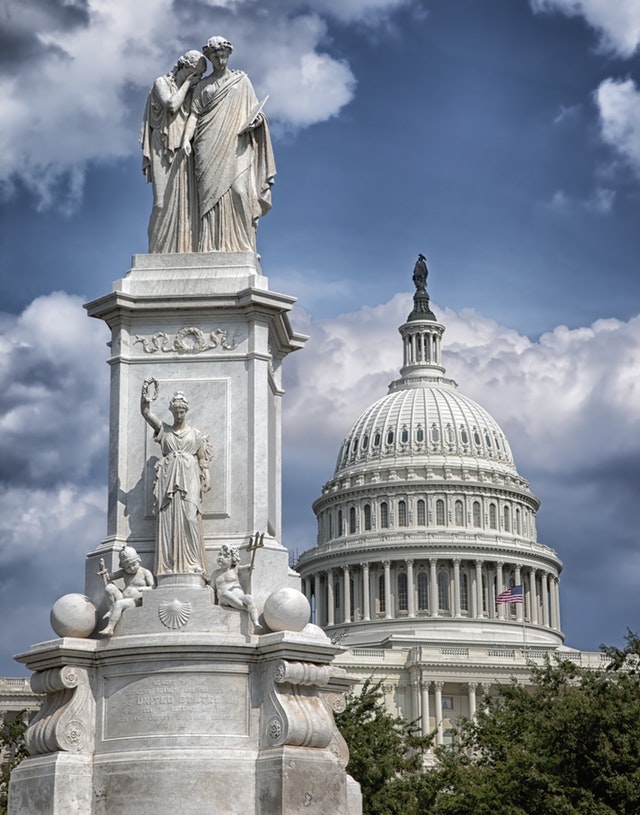 The new announcement by the US SEC (Securities and Exchange Commission) states that the decision regarding the potential approval of several applications for a Bitcoin ETF (exchange-traded funds) is once again postponed. This time, the SEC declared that the decision will be made by February 27th, 2019.
The application requesting that VanExk SolidX BTC fund get s listed on Cboe BZx Exchange that was published on July 2nd needs to be given order by the commission within 180 days. Originally, the deadline for doing so was December 29th. However, the SEC decided to extend the period for another 60 days, effectively moving it to February 27th.
The SEC stated that designating a longer period for making a decision was found appropriate, as more time is needed in order to properly consider the rule change.
Cryptocurrencies need a sufficient monitoring mechanism, claims SEC chairman
Recent reports claim that the SEC received over 1,600 comments after requesting the public opinion regarding the ETF applications issue. In the past, the SEC rejected many such applications, some of which were even submitted by SolidX itself. In addition, they also rejected the applications submitted by Gemini, the exchange owned by Winklevoss twins. Brothers were attempting to gain ETF approval ever since 2013, although to no avail.
Other applications were also submitted by Direxion, ProShares, as well as GraniteShares. The SEC rejected them…
TRON (TRX) Back In The Crypto Top 10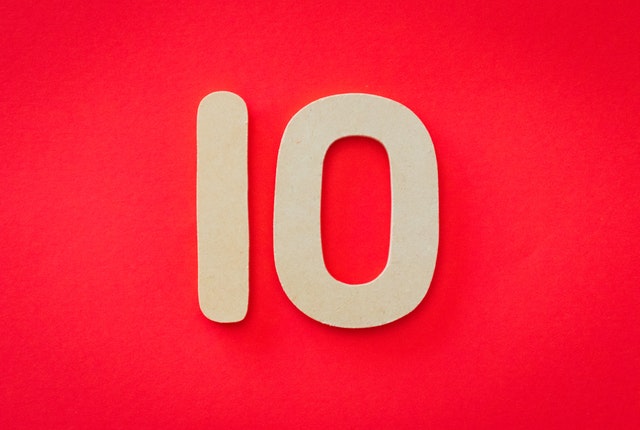 For three weeks now, the crypto market was in a free fall. There was one moment when it seemed like the coins are finally bouncing back, and Bitcoin managed to climb back to $4,200. However, this uptrend was only temporary, and the coins dropped once again as December started.
Not a lot of coins are doing well these days, and almost every single one is trading in the red. Bitcoin is currently priced at $3,864, and the total market cap of the crypto space is barely over $123 billion. As expected by many, the bearish trend is still active, and seemingly at full strength. However, there are a few coins in the vast crypto space that are actually managing to grow in these unfriendly conditions, with the most notable one being TRON.
TRON on the rise
At the time of writing, TRON is also trading in the red. Although, only hours ago, this was not the case. Even now, TRX is losing only around 0.50% of its value, while all other coins around it are dropping by 4-5% on average.
TRON's increase, while it lasted, was not big. However, considering the current state of the market, it was easily enough for the coin to make a big step, and actually improve its position on the list of largest cryptos. After months of waiting at the 11th spot,…