Could The Rise of Yearn Finance Harm the Long Term Viability of Bitcoin?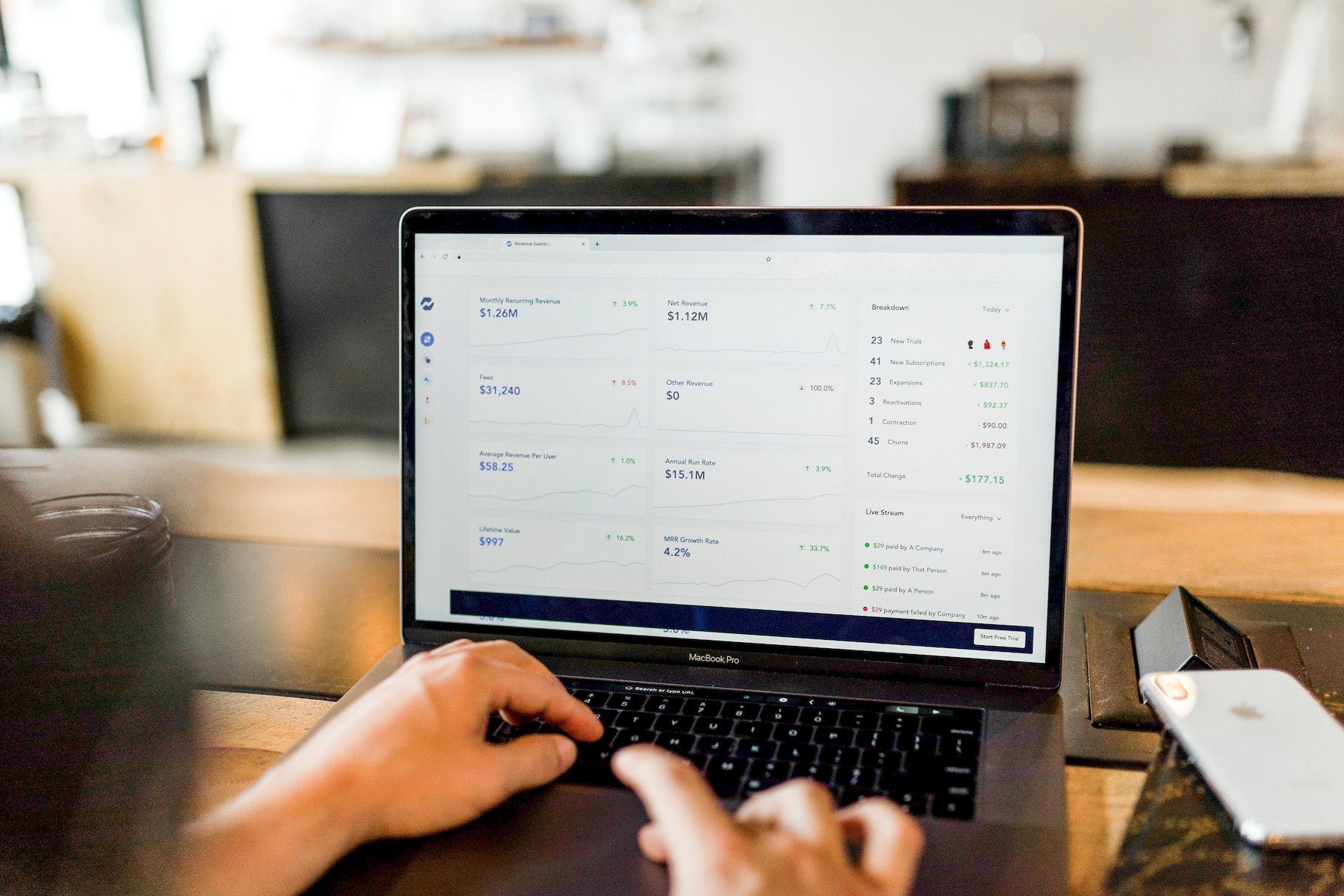 Even in the highly unpredictable world of crypto, 2020 has made for an exceptionally volatile year so far. 
The summer months have been punctuated the unprecedented rise of the decentralized finance (DeFi) movement followed by heavy falls across the cryptocurrency landscape. 
The jewel in the crown of DeFi, yearn.finance, was catapulted to values upwards of $38,300, and a market cap of over $1.1 billion just months after its launch. Backed by advanced and practical DeFi applications like smart contracts and blockchain-based insurance, DeFi tokens like YFI are supported by exciting and tangible technology.
Given their advanced frameworks, could this mean that the DeFi boom for yEarn and its counterparts will harm the long term viability of more speculative traditional cryptocurrencies like Bitcoin? Or could the world's oldest and most famous cryptocurrency push back against the brave new world of decentralized finance?
Why Yearn.Finance is Different
YFI is certainly a cryptocurrency with a difference. Writing for Forbes, Joseph Young has attributed the rise of Yearn.Finance to four major components: a unique supply, an active community, a respected developer, and innovative products. 
Significantly, yearn.finance developer, Andrew Cronje, rebranded and relaunched yearn.finance with a suite of new and cutting-edge products. He also released YFI with no premine, a significantly limited supply of just 30,000 tokens, and no founder reward. 
These factors made the launch of yearn.finance seem extra-special to would-be investors. The levels of transparency offered by the developer, who made it clear that he wouldn't have any tokens reserved for himself, rapidly established a level of trust among investors. 
Another key factor behind the early success of yEarn can be found in its willingness to innovate with new and ambitious features. At the end of August, yEarn launched an insurance incentive for major DeFi tokens. Cronje explained: "The next step is insured tokens (fidDAI, fidUSDT, etc) that allow 1:1 value protection. To accomplish those, however, we first needed to protect against black swan events."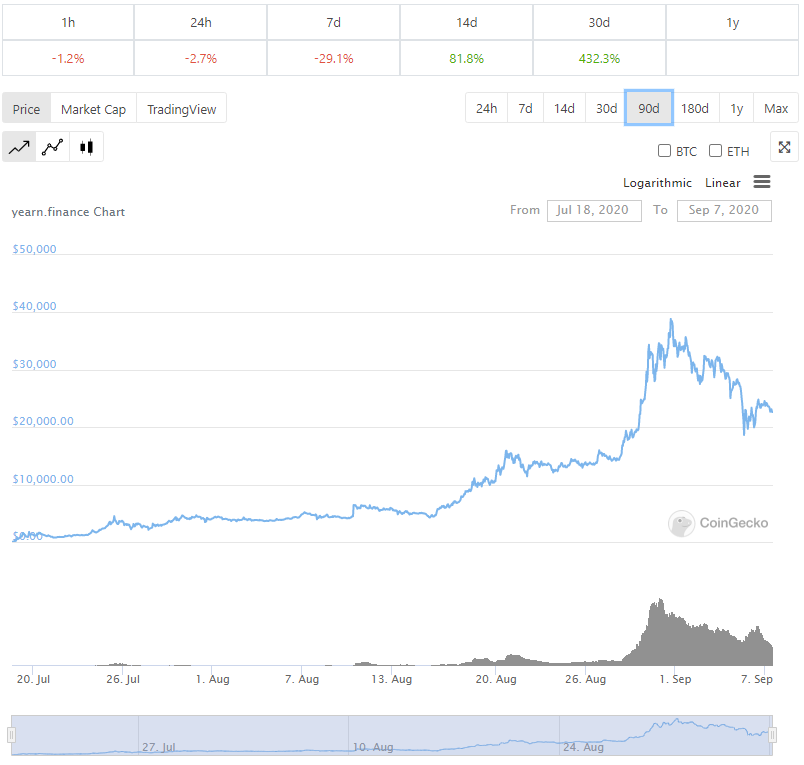 (Image: CoinGecko)
As the chart above illustrates, YFI's rise has been meteoric. From an opening day value of around $52 dollars on July 18th, it took little over a month for the DeFi token to see a peak just shy of $40,000. Since its peak, a drop has occurred – leaving YFI's 30-day value percentage at +432.3%. 
The Rise of DeFi
So, what is DeFi and why could it be a threat to traditional cryptocurrencies? Well, the arrival of cryptocurrencies some 10 years ago came with the promise of universally seamless payments across the world for all users. In 2020, the DeFi movement arrived pledging to take this notion one step further. 
Through DeFi, we're challenged to imagine an open alternative to just about any financial service in use today, from savings, loans and trading, to insurance, business contracts and much more, all readily available without any external influence. 
Smart contract blockchains, like the long-term understudy to Bitcoin, Ethereum, have made it possible for individuals to take out complex financial services without the involvement of banks, lawyers or just about any other middleman. 
Smart contracts exist as programs running on a blockchain that can be automatically executed when certain pre-determined conditions are met. This enables developers to create much more sophisticated financial constructs beyond the realm of simply transferring crypto. 
Fundamentally, DeFi looks to position itself as a logical evolution in the functionality of cryptocurrencies. The success of yEarn has illustrated the widespread excitement for the arrival of decentralized finance, but could the advanced technology really hurt Bitcoin?
Uncharted Territory
Firstly, it's important to note that there will always be a place for cryptocurrencies as an investment tool and storage of value. For investors, different currencies can help to forge an escape from ailing fiat currencies and economic uncertainty.
Cryptocurrencies are a straightforward way of holding digital wealth, and non-KYC crypto exchanges have made it easier than ever to simply build a wallet without having to rely on the whims of domestic financial markets to consolidate wealth. 
However, the fact remains that 2020 has been a testing year for Bitcoin, and the cryptocurrency market as a whole, the Bitcoin halving event in May this year failed to have the impact that some investors had hoped for, and September has seen the values of coins across the board fall drastically.
While much of the falling values can be attributed to tumbling values within traditional financial markets, the arrival of DeFi has pushed the whole of the cryptocurrency landscape into uncharted territory. 
Speaking to CoinDesk, BeQuant head of research, Denis Vinokourov said: "The explosive growth that decentralized exchanges (DEXs) and all things DeFi has finally reached levels that begin to impact on the sentiment across its centralized exchange (CEX) counterparts."

(Image: DeFi Pulse)
The total value locked in DeFi has exploded from ~$1bn to almost $10bn in the space of three months. Its fall backwards to a total value of $7.87bn at the time of writing represents a drop in the ocean for the burgeoning movement, but its large-scale sell-off has played a role in upsetting the crypto markets. 
Yearn.finance has exploded on to the cryptocurrency scene, achieving the sorts of values that eclipse Bitcoin's famous 2017 rally. Along with yEarn, the promise of pragmatic DeFi has caused widespread excitement that blockchain-based financial solutions have finally entered the market. 
While Bitcoin has shown time and again that it's capable of adapting to shifting landscapes, the likes of YFI possess a great deal of intelligent technology. Because DeFi is intrinsically linked to the Ethereum blockchain, the arrival of decentralized finance could herald a watershed moment for the world of crypto. While there will always be a place for Bitcoin in the world of speculative trading, it's becoming increasingly apparent that the grand old cryptocurrency will need to learn how to co-exist in the brave new world of advanced decentralized finance.
12 Peers Capital Markets Purchases DigitalBits XDB Token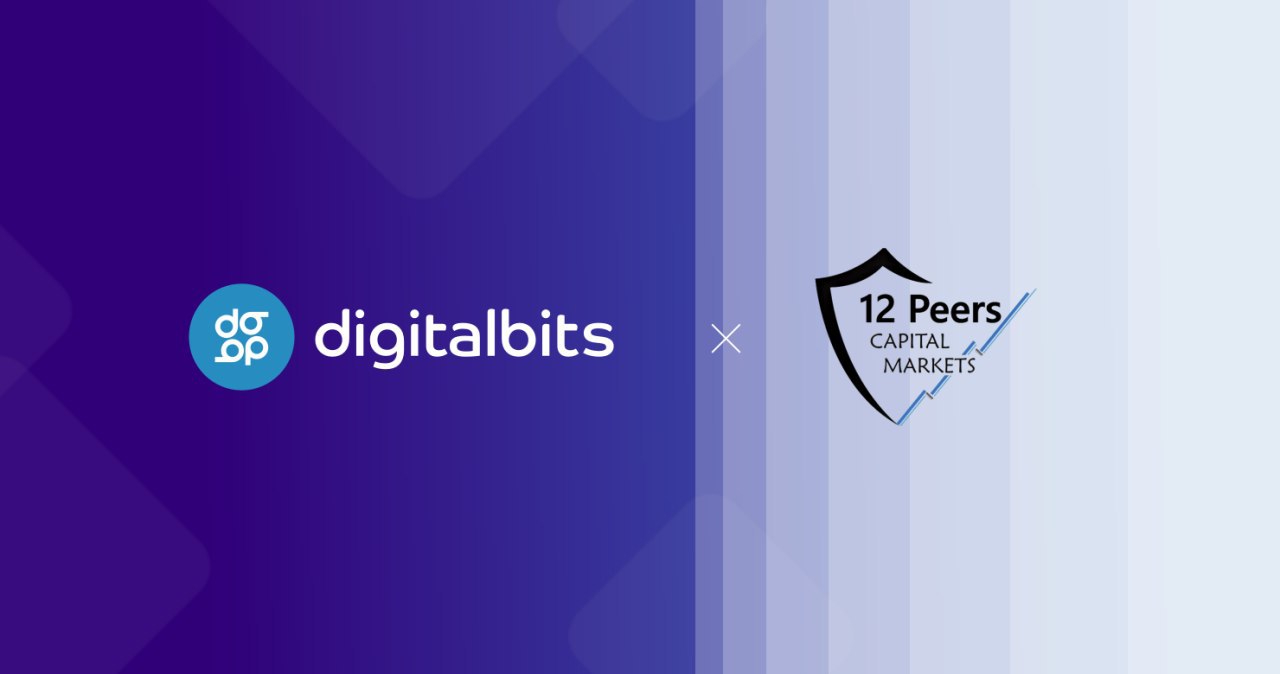 12 Peers Capital Markets , a broker-dealer and capital markets firm has announced its support for DigitalBits, a blockchain protocol focused on consumer digital assets such as loyalty points, rewards, and branded stablecoins.  The traditional market brokerage firm has purchased the DigitalBits XDB token, after recently announcing "a new found investment thesis focused on identifying blockchain projects that improve efficiencies across global markets," it said in today's announcement.
DigitalBits is an enterprise-grade blockchain protocol for supporting consumer digital assets, specifically branded currencies.  The company believes that branded currencies play an integral role in driving consumer behavior, but many of these programs are dated by today's technological standards.  "These limitations have stifled value transfer, resulting in the accumulation of large amounts of idle capital – in 2017 US corporations held in excess of $100 billion in unused points liability," the DigitalBits experts explain.  
The DigitalBits blockchain supports tokenization of existing and new consumer digital assets.  The XDB Foundation, which was formed earlier this year, is a neutral agnostic non-profit organization to enhance the DigitalBits blockchain and ecosystem, engage partnerships and building a robust ecosystem for users. Commenting on the 12 Peers Capital Market announcement, XDB Foundation's Managing Director Michael Gord said that it is great to see traditional firms show interest in blockchain technology. …
AllianceBlock Completes TGE, Lists ALBT Token on Uniswap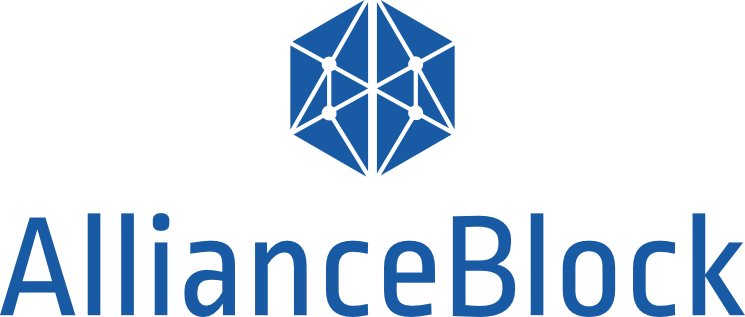 Big day for the Dutch-based AllianceBlock project today. After more than two years in development, the stealth mode is finally off.  AllianceBlock announced its completion of the Token Generation Event (TGE) . The newly generated AllianceBlock token (ALBT) was also instantly available on Uniswap – an automated liquidity protocol that has been gaining traction recently. Unlike centralized and most decentralized exchanges that match buy and sell orders to determine prices and execute trades, Uniswap uses a simple math equation and token pools, plus ETH to execute trades.
Just weeks ago AllianceBlock reported wrapping up its private sale, which was 1,200% oversubscribed and helped raise $0.5 million. The next step for AllianceBlock is coding the platform and expanding the ecosystem.  The team is gearing up for the mainnet launch, which is set for the second quarter of 2021. The AllianceBlock platform is based on the Prometheus Protocol, which is a multi-layered architecture designed to solve some of the biggest problems of the traditional finance (TradFi) industry while funneling potentially trillions of dollars of traditional capital into the DeFi industry, the company says.
AllianceBlock is raising the bar high – it is building a "globally compliant decentralized capital market" by utilizing a blend of several decentralized technologies. To help bridge traditional markets and DeFi, the company is focusing on three cornerstone issues — compliance, security, and user experience, which are…
XDB Foundation announces DigitalBits (XDB) will be available on Uniswap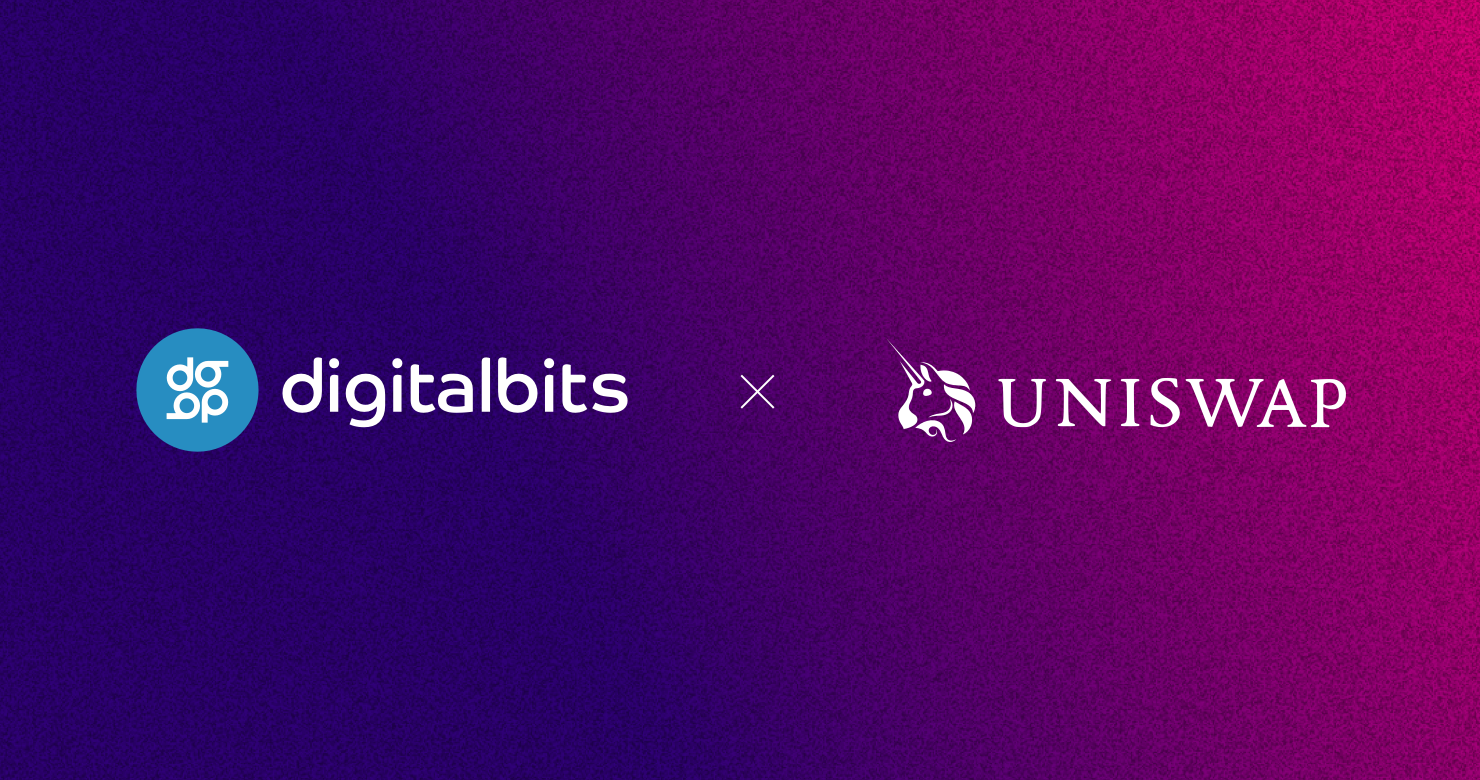 The XDB Foundation has announced that DigitalBits (XDB) will now be available on Uniswap.  Uniswap is a popular decentralized exchange for ERC 20 tokens, and has experienced significant success alongside the recent surge in decentralized finance.  On August 30, 2020, for the first time ever, Uniswap's daily volume ($441 million) exceeded that of Coinbase Pro ($373 million), Decrypt.co reports.  This is a particularly interesting development, considering that decentralized applications have generally lagged behind their centralized counterparts.
Contributing to the liquidity of XDB on Uniswap will be considered within the XDB Ambassador Program for rewards, which was announced by the XDB Foundation just a few days ago.  In addition to increasing availability of the XDB token to the community, "the XDB Foundation views this as another symbolic step into decentralized finance," the company announced in a statement.  At the World Stablecoin Summit last week, the XDB Foundation presented the case for branded stablecoins – citing efficiencies that the emerging asset class could add to branded ecosystems, and the potential for the provision of financial services in decentralized environments.
The XDB Foundation was formed earlier this year to support the DigitalBits open-source ecosystem. Its mission is community adoption, developer evangelism, enterprise transformation, ecosystem governance and accelerated integration of DigitalBits worldwide.  The foundation is led by serial blockchain…