Cryptocurrency, Blockchain and the Future of Finance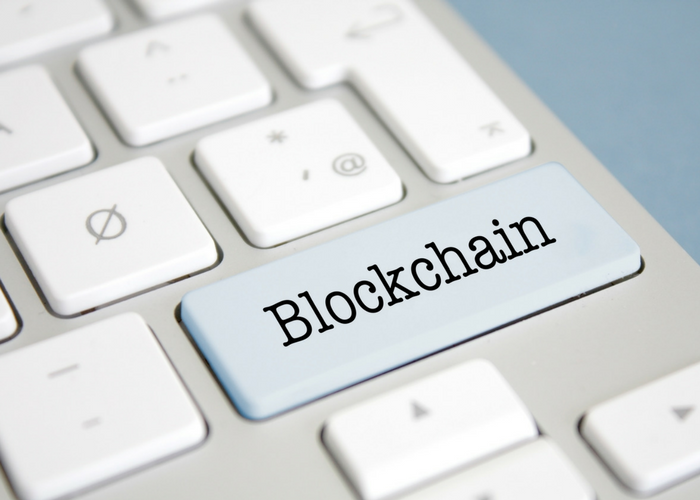 The price of the world's largest digital currency, bitcoin (BTC), reached an all-time high of $19,500 this month on Coinbase's GDAX exchange. While the price has fluctuated wildly since that time, a trend that investors expect to continue for at least several weeks, the cryptocurrency's rise in value shows the new technology is here for the long-term. The price, which has increased over 1,800 percent since the beginning of the year, reflects investors' increasing confidence that these new forms of payment will become a permanent fixture of the financial system.
Global Blockchain – A Platform for Crytpocurrency Futures Trading
In total, the combined market value of all cryptocurrencies is at record highs around $500 billion. Financial analysts predict the launching of bitcoin futures trading and the development of new software tailored exclusively for cryptocurrencies will push the value of cryptocurrencies even higher. With cryptocurrencies' infiltration into mainstream finance now unstoppable, established financial firms are scrambling to assess the risks and opportunities of not only cryptocurrencies, but also the proliferation of financial firms who have tailored their expertise to the emerging opportunities provided by the borderless currencies.
A prime example of this new approach to finance is Global Blockchain Technologies Corp., or more simply Global Blockchain (US OTC: BLKCF). The Canadian company exists at the intersection of a financial firm, a startup incubator, and a service provider.
Global Blockchain provides investors exposure to both established and upcoming cryptocurrencies and technologies. According to President and COO Shidan Gouran, the company's investment portfolios are generally held by a wide assortment of cryptocurrencies. This effectively spreads the risk of cryptocurrencies' notoriously volatile price fluctuations.
New Cryptocurrencies in Development
However, Global Blockchain's business approach to cryptocurrencies does not stop at what Gouran calls the "basket approach" to investing. Global Blockchain has aggressively invested in emerging technologies and cryptocurrencies that will power the next generation of finance.
The company is involved in developing new cryptocurrencies. According to Gouran, Global Blockchain assists in development, compliance and initial coin offerings for new cryptocurrencies for several reasons. First, it allows the company to mold the development of the new cryptocurrency by, for example, implementing stronger security protocols. Second, it allows the company to assess the strengths and weaknesses of new currencies, giving it a leg-up against its competitors.
Driving Emerging Cryptocurrency Investment
Global Blockchain also actively invests in emerging cryptocurrencies. According to Gouran, the company assists in development, compliance, and the initial coin offering process. In addition to helping further develop new cryptocurrencies, it also allows the company to assess the strengths and weaknesses of each digital currency.
In 2017, Global Blockchain acquired Coinstream Mining Corp., a distributed mining technology company. Through the acquisition, the company hopes to "create partnerships with numerous technology vendors" that can harness the computing power of common household devices. According to Global Blockchain, Coinstream Mining Corp. works by utilizing "Distributed Mining" which pays individuals for downloading software that allows their electronics to help "mine" the currency. Global Blockchain hopes to harness the computing power of basic household devices like smart appliances and gaming systems to help "mine" the currency. The purchase of Coinstream Mining will reduce transaction costs for Global Blockchain itself while also providing another revenue stream for the company.
Influencing the Future of Financial Markets
Global Blockchain's multi-pronged approach to harnessing the power of cryptocurrencies allows the company to focus on a volatile and unregulated asset class while also diversifying enough to reduce its institutional risk. The company's investment portfolios with diversified sets of cryptocurrencies, its recently purchased blockchain mining company, and its incubator for emerging cryptocurrencies make Global Blockchain well positioned to become a dominant player in finance. Global Blockchain's wide embrace of cryptocurrencies balanced with diversified revenue streams and diversified portfolios will likely represent the future of finance. 

Blockchain Platform MedsLOCK Set to Have Impact on Tracking COVID-19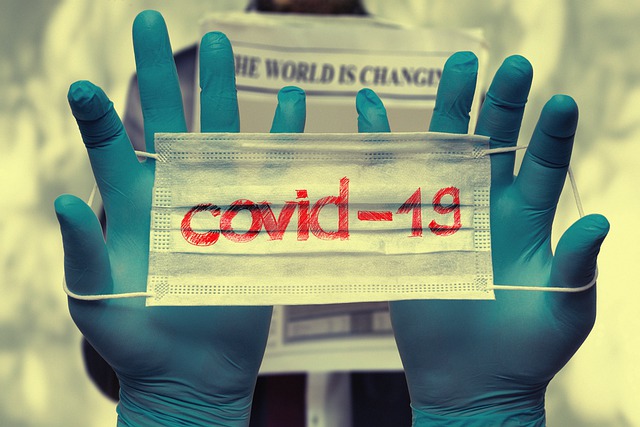 Governments and private firms are scrambling to test the public and identify, localize, and trace COVID-19 cases in their countries. Blockchain can help.
Real-time tracking of cases has widely been cited as the pivotal factor necessary to re-open economies as it would allow active cases to be isolated from the rest of the population. However, governments around the world continue to grapple with precisely how to approach the problem with a standardized model. 
In the US, Johns Hopkins University (JHU) and the CDC provide tracking metrics, but they lack granular details. They also don't account for the supply chain modeling of medical supplies, potential blood donors, or the efforts of non-profits clambering to help. A more efficient and transparent allocation of information is necessary amid all of the current uncertainty. 
In particular, all of that information would be better served if it was funneled into a single interface. That's precisely where blockchain platforms are striving to make an impact, and it's quickly grabbing the attention of some governments. 
A Unified Monitoring & Communication Application 
Combining multiple sets of data into a single interface would enable governments to better trace the trajectory of the pandemic and make swift decisions about resuming economic activity. 
However, there remain some notable…
Cryptocurrency Fraud is Evolving; Bitcoin ATMs Mitigate Risk 
In one of the more overlooked aspects of the crypto ecosystem, it appears that the bulk of illicit activities are shifting from hacks and thefts to cryptocurrency fraud and scams.
CipherTrace, the crypto-surveillance, and analysis firm released a report at the end of Q4 2019 that revealed hacks and thefts had decreased by 66 percent in 2019 while fraud and misappropriation of funds surged by 533 percent. And beneath the COVID-19 hysteria of 2020, hacks in the crypto sector have been eerily isolated. 
Outside of a few exploited flaws in P2P exchanges and DeFi flash loan vulnerabilities, the headline-grabbing hacks of exchanges for hundreds of millions of dollars have been absent so far this year. Is the industry due for another massive hack, or are stringent KYC/AML processes, regulatory crackdowns, better security practices, and blockchain surveillance working? 
KYC/AML Improvements Are Reducing the Appeal of Crypto Exchange Laundering 
2020 is far removed from the no-KYC wild west days of the early-mid 2010s where anonymous altcoin casinos preponderated and the Dark Underbelly of Cryptocurrency Markets thrived. 
Today, bitcoin and the crypto ecosystem is becoming institutionalized with a surfeit of derivatives (e.g., options, futures, perp swaps, etc.) available on…
Top 7 AI and Software Development Companies For Startups and SMEs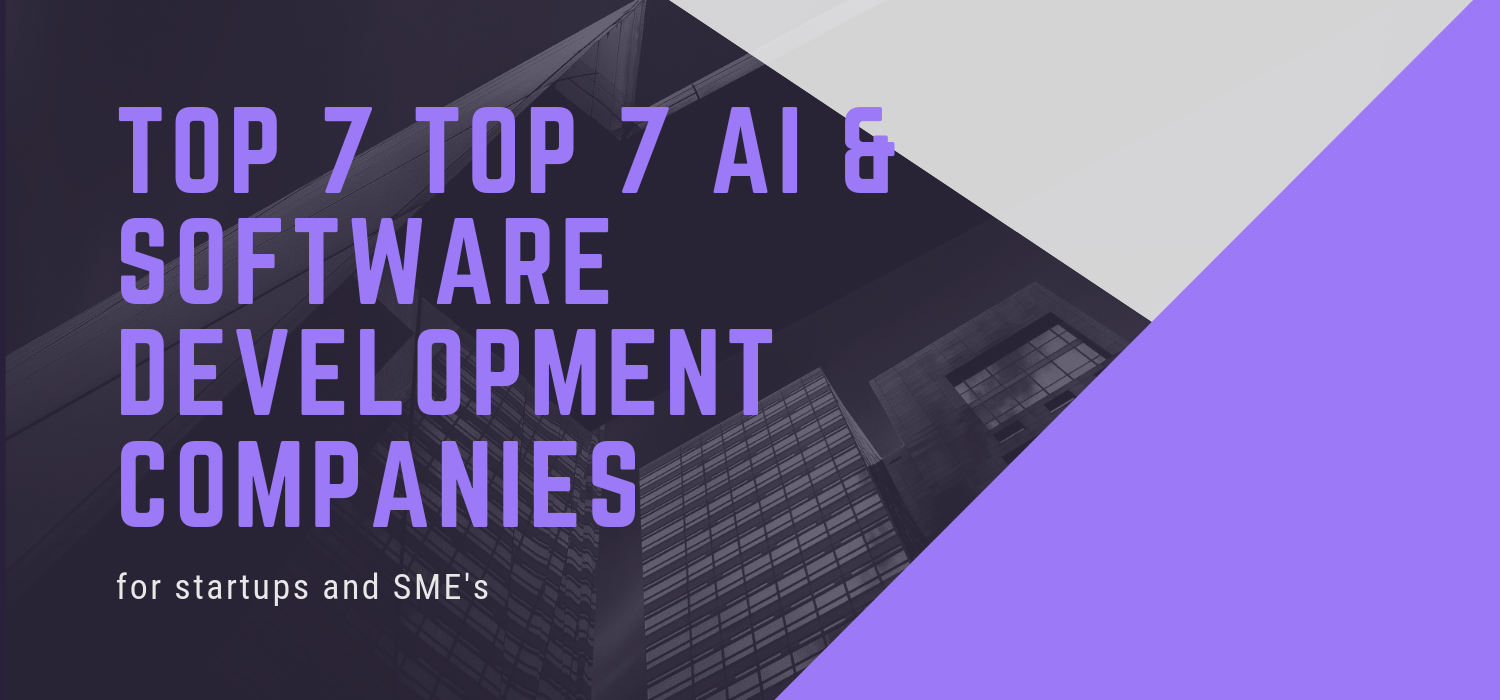 Top software development companies are tasked with proffering digital solutions to practical problems by producing innovative software programs, apps, and websites. The industry has grown into a huge force and with a revenue of over $481 billion. While some companies focus on certain software solutions such as web development, mobile app development, artificial intelligence, etc., others are all-purpose. 
This is a digital age, as you already know. Therefore, the success of your company would depend a lot on digitizing your services and providing your customers with high-quality software and websites. 
Today, it is much easier in that you can simply outsource your software needs to a custom software development company. You have a lot of options to choose from, but the best firms are reputable and experienced, have a highly skilled workforce, and uses the best processes and tools to ensure maximum satisfaction. 
This list contains some of the best software development companies you can find around, especially those focused on artificial development needs for startups and SMEs.
TopDevz 
TopDevz is a multi-award winning software development company that has rightly earned its place as one of the fastest-growing companies in the US. Its unique model is flexible, cost-saving, on-demand and easily scalable and the company has a 96% retention rate. With…