How Marketing Dynamics are Changing for the Better
Digital marketing has been in a constant state of transition since its inception, evolving more rapidly than traditional media in its short lifespan. From banner ads and pop-ups to PPC and SEO, digital marketing strategies must rapidly adapt to a changing online landscape. Nevertheless, the industry is often left playing catch-up to shifting consumer preferences.
The current paradigm is quickly changing the focus from the group to the individual. This transition is evident with the increased use of messaging and direct communication as tools to drive engagement in lieu of spamming web surfers with advertisements and videos whose returns are quickly diminishing Apart from creating a more direct conversation, it oftentimes helps to humanize companies and develop better two-way interactions that lead to more positive outcomes for both businesses and consumers.
Traditional Ads Are on the Way Out
With the heavy bombardment of advertising most Internet users suffer daily, it's not surprising that banner ads and pop-ups continue to deliver worse results every year. Aside from being perceived as intrusive, it's not just consumers that are looking less favorably on these tactics. The summer announcement from multinational Procter & Gamble publicizing their move to cut more than $100 million in digital advertising spending is just one of many signs that oversaturation is causing real problems.  Furthermore, the company noted that the reduced expenditures had absolutely no impact on growth, highlighting the problem of casting wide nets that may end up collecting clicks from non-human traffic. 
Even so, the one benefit derived from this occurrence is the innovative new strategies that are being used to improve overall engagement.  One of the most touted shifts is coming from social media giant Facebook which is a crucial driver of the coming transition.  The Messenger application is emerging as a new method for more direct communication between companies and customers, helping personalize the message and making targets feel more unique about the interaction.  The conversational dynamic not only helps engagement but also communicate brand value without the need for a "hard sell."
New Methods Push More Dynamic Relationships
Just as the marketing industry is starting to focus on creating more long-term funnels designed to raise awareness of a brand and improve awareness instead of going straight for conversion, new methods of engagement are sprouting up.  Ultimately the goal is incentivizing users to buy products or services rather than attempting to trick them with clickbait that offers little value. 
Aside from the obvious tack taken by Messenger to reach consumers more directly, marketers are pushing for more dynamic strategies that focus more attention on engagement than eyeballs reached. New models prioritize creating self-sustaining ecosystems that encourage consumers to be continuously engaged.  Major companies are already making this transition, with many experiencing significant success.
However, for local businesses without the available resources to take a risk on an ambitious Messenger marketing funnel, there is a significant void.  Current advertising giants like Facebook and Google suffer from inefficiencies that can prove costly for these small companies.  Merchants find themselves receiving limited data pertaining to who saw the ads, who clicked, and who was converted.  Furthermore, the interests of these major corporations are generating advertising revenue, putting them at odds with the needs of their customers.
Just like Messenger opened a whole new window of opportunity to build better interactions, gamification is delivering better engagement that is cost effective and relevant for businesses of all shapes and sizes.  Newer advertising networks like HotNow are proving that both merchants and consumers can better fulfill each party's needs by incentivizing collaboration and participation that rewards contributions.
Creating a New Model for Interaction
Connecting the online and offline worlds has been a longstanding quagmire facing internet marketers.  Despite the distance, HoToken by HotNow is busily bridging the gap by combining blockchain and gamification to improve results for merchants and help consumers uncover discounts for their favorite goods and services.  The company has built an ecosystem that revolves around HoToKeN, token consumers earn for participating whether by promoting a merchant via social media, bringing friends, or playing mission-based games.  These tokens can then be used to unlock promotions and discounts from merchants involved in the ecosystem.
By design, this model breaks the stranglehold of the advertising giants by promoting a real value proposition for both consumers and merchants.  Consumers gain access to discounted goods and services by contributing value to merchants whereas merchants collect valuable user data and convert online traffic into an offline business by rewarding consumers for their assistance.  In this ecosystem, both parties win without the need for a middleman. 
Furthermore, instead of a one-time boost delivered by Groupon-like strategies, this microeconomy help build loyalty and forge lasting relationships between stakeholders.  Moreover, thanks to greater access to data due to the blockchain's data recording abilities, merchants can quickly identify strategies that aren't working and pivot, giving them better control over advertising budgets instead of feeling like ad-spend is a never-ending expense black hole.
The Demand to Evolve or Face Extinction
Just as Procter & Gamble decided to shift tactics and abandon strategies that were not delivering effective results, marketers must be willing to embrace new methodologies instead of throwing more money at a problem hoping for a solution.  The more outdated models of quick conversions and short funnels are giving way to more direct engagement that is about driving awareness and displaying the value-added attributes of a brand in lieu of pushing products and services. 
With strategies like deploying chatbots to Messenger campaigns and gamifying services to incentivize ecosystem participation, creative marketers have many new channels at their disposal to focus on developing more loyal users that are eager to be brand advocates and share their positive experiences. Tapping into that sentiment is the key to unlocking the true potential of online marketing over the long-term.
Disclaimer: This article should not be taken as, and is not intended to provide, investment advice. Please conduct your own thorough research before investing in any cryptocurrency.
Stellar (XLM) Primed to Dominate Crypto Markets Moving Forward
Earlier on in the year, the team at Stellar (XLM) anticipated that the number of transactions on the network was going to increase in volume. This is an indicator that they probably had expected good developments with IBM such as the cross-border payments that aim to become near-instant thanks to the Stellar blockchain.
For Stellar to keep up with the demand of a high throughput on its network, the team at the foundation have plans to implement the Lightning protocol by December 1st this year. The need to scale is in tandem with the foundation's goal of wanting Stellar to become the world's digital payment rail thus setting the stage for a Stellar vs. Ripple showdown in the remittance industry.
Scaling through Lightning 
Lightning was originally proposed for the Bitcoin blockchain, but it has found its uses also on the network of Litecoin and Stellar by this December. Lightning works by allowing users to make off-chain payments through routers and hubs. This then means that Lightning can support cross-protocol payments from one blockchain to another. A user in the Bitcoin network can send to a receiver who wishes to receive XLM on the Stellar Network.
The developers at Stellar have been busy creating payment channels on other blockchains beyond Bitcoin. They include those of Ethereum and ZCash.
Stellar is Superior to Ethereum
In…
The Many Unanswered Questions about BitMEX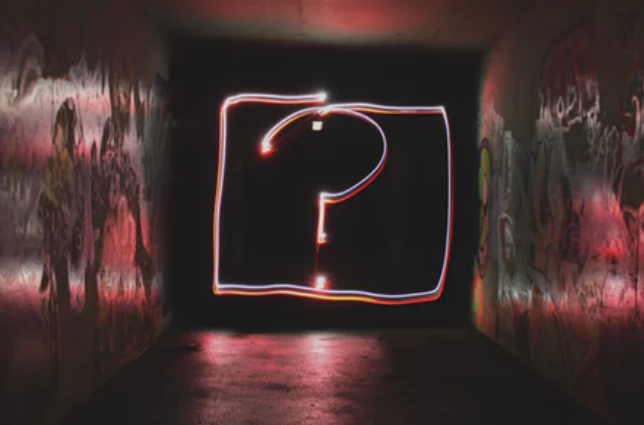 As most crypto exchanges are having a hard time retaining business, BitMEX is posting record profits that are yet to be declared but will be highlighted below. Looking at the recent analysis of Coinbase, we find that the popular American exchange is having a hard time maintaining a customer base during a bear market. The exchange has experienced a plunge in the volume of 83% since the highs of December and January.
According to recent reports, Coinbase's volume in July was around $3.9 Billion in trades as compared to $21 Billion back in January during the crypto bull run.
The only exchange that has partially survived the bear market from the above report is Binance. The exchange's numbers in July stood at $11.3 Billion in July and those of OKEx reaching levels of $2.9 Billion. We can blame the general decline in trade volume on regulatory uncertainty, constant FUD, ETF blues as well as a natural market decline after an impressive rally.
BitMEX
BitMEX was launched in 2014 but did not become popular in the crypto-verse up until around June this year, when traders realized they could make a killing shorting Bitcoin (BTC). The exchange offers perpetual contracts as well as futures contracts. The continuous contracts do not have an expiring date and have a funding rate that occurs every 8 hours. Futures contracts on…
Over 40,000 Content Creators Turn to ZEN and Blockchain to Take Back Control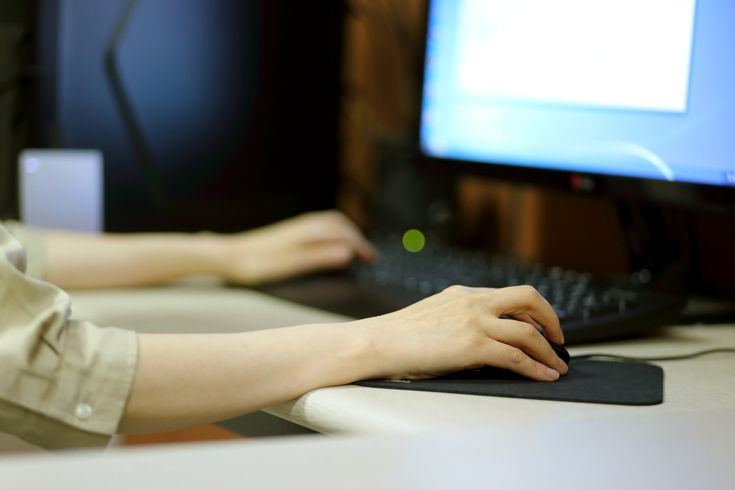 ZEN is disrupting viral video on the blockchain, tapping into passionate fandoms while empowering and protecting teen content creators.
Social media platforms exploit teen influencers for profit: the most influential contributors get a little financial stake and no say, while new users barely stand a chance at success.
This is why even today's biggest influencers try profiting from their audiences by navigating a dangerous landscape of underground marketplaces: shadowy corners of the web where shoutouts and accounts are bought and sold. The result? Fraud, stolen accounts, and worse.
Pushing Back on the Status Quo
ZEN overturns these tired, exploitative models. With their short-form viral video app, influencers create and share exactly the gaming, anime, sports, and other fandom videos they want while authentically engaging audiences. And in ZEN's revolutionary, integrated ad marketplace, brands, and influencers participate in a completely new ecosystem where audience access, virtual goods, and digital services are bought and sold on the blockchain.
Founder and CEO Frank Erik Banks is a black entrepreneur who didn't take no for an answer when VCs told him social media was dead. His vision has surpassed expectation: ZEN is attracting hundreds of everyday investors with its clear mission, easy on-ramp, and low minimum investment. They also stand out as one of the world's first SEC-compliant pre-ICOs, using a StartEngine Reg…