The North American Bitcoin Conference Is A Platform From Which CLOUT Could Take Off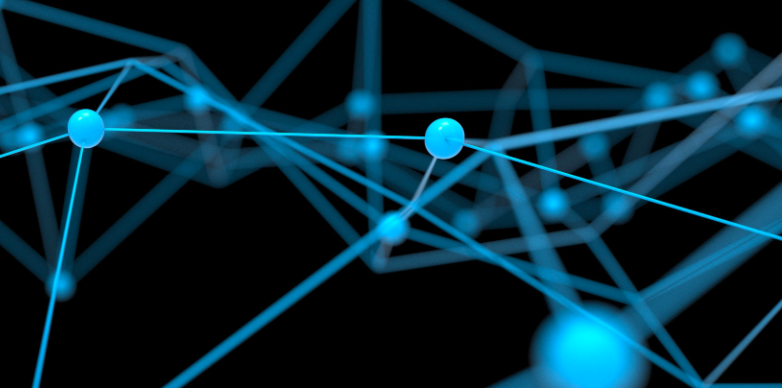 Thousands of companies applied to sponsor and subsequently set up a booth and what will almost certainly prove to be one of the biggest, if not the biggest, bitcoin and blockchain events of the year – the North American Bitcoin Conference Miami Beach, set to take place January 18 & 19, 2018.
Against a backdrop of all-time high interest in the potential of blockchain technology to change the way the world works, attendance is expected to reach similarly all-time high levels and – likely for the first time – the crowd of attendees won't just be crypto enthusiasts.
This is a mainstream space now.
It's no surprise, then, that the above mentioned large number of companies wanted to set up and have the opportunity to show the world what they are each working on and where their respective offerings fit into the global economy. For those with strong offerings, the upcoming Bitcoin Conference could be a game changer.
One company that managed to beat out the competition and now has a chance to use the conference a platform from which to take off is CLOUT.
Some readers might already be familiar with the guy who founded CLOUT – Sean Kirtz. For anyone that's not, he's the guy behind Bitcoin Day Traders, a leading social cryptocurrency enthusiast community, and it was his experience as part of this community that led him to found CLOUT. Basically, members wanted reliable, regular and usable knowledge relating to the blockchain and cryptocurrency spaces – but they couldn't find it.
From a media perspective, the space was so fragmented, or certain outlets had conflicts of interest that led to bias, that any information that was available couldn't be relied upon to (at that time) make solid trading decisions.
For Kirtz and his community, CLOUT was the answer.
The platform is currently being developed having just sold out an ICO presale and it's designed as a network across which users can create, share and publish content relating to the cryptocurrency and blockchain spaces.
And here's the smart bit – the platform is set up to incentivize and reward quality and reliability using a proprietary token called CLC. Users can reward others in CLC if they think that a bit of content is good and also receive CLC for sharing quality content.
This means that, without the input of a third party (which might have a vested interest in a particular piece of content, for example), the quality information rises to the top of the pile organically, based on the wisdom of the crowd.
It's a great idea and it's one that some of the industry's biggest names are putting their weight behind – Toni Lane Casserly of Cointelegraph fame and Henry Wang, Founder and President of International Blockchain Application Federation (IBAF), to name just two of many instantly recognizable pioneers in this space.
So the event takes place mid-January and things will move pretty fast once Miami shuts its doors and the CLOUT booth packs away. The company's tokens will list on big-hitter exchange HitBTC on February 1, followed closely by Coinbene, a leading Asian exchange, on February 15.
If all runs smoothly and, with a team like the one behind CLOUT, there's no reason to suggest anything otherwise, especially given the recent successful funding, the company will launch a public Beta of the CLOUT platform on March 31, 2018.
Bottom line is this: The Miami conference is going to be an inflection point for many of the companies in attendance and that's why the demand to have a presence there was so strong. CLOUT is one of a handful of companies that made the cut and there's a good chance that this is just the beginning of an extended period of growth for both the company and its platform.
We're going to be watching this one closely.
For a sneak-peak of what to expect, and a platform demo, take a look at CLOUT's website here.
Cryptocurrency Fraud is Evolving; Bitcoin ATMs Mitigate Risk 
In one of the more overlooked aspects of the crypto ecosystem, it appears that the bulk of illicit activities are shifting from hacks and thefts to cryptocurrency fraud and scams.
CipherTrace, the crypto-surveillance, and analysis firm released a report at the end of Q4 2019 that revealed hacks and thefts had decreased by 66 percent in 2019 while fraud and misappropriation of funds surged by 533 percent. And beneath the COVID-19 hysteria of 2020, hacks in the crypto sector have been eerily isolated. 
Outside of a few exploited flaws in P2P exchanges and DeFi flash loan vulnerabilities, the headline-grabbing hacks of exchanges for hundreds of millions of dollars have been absent so far this year. Is the industry due for another massive hack, or are stringent KYC/AML processes, regulatory crackdowns, better security practices, and blockchain surveillance working? 
KYC/AML Improvements Are Reducing the Appeal of Crypto Exchange Laundering 
2020 is far removed from the no-KYC wild west days of the early-mid 2010s where anonymous altcoin casinos preponderated and the Dark Underbelly of Cryptocurrency Markets thrived. 
Today, bitcoin and the crypto ecosystem is becoming institutionalized with a surfeit of derivatives (e.g., options, futures, perp swaps, etc.) available on…
IE Option – 91% Profit on BTC Fluctuations in Every 60s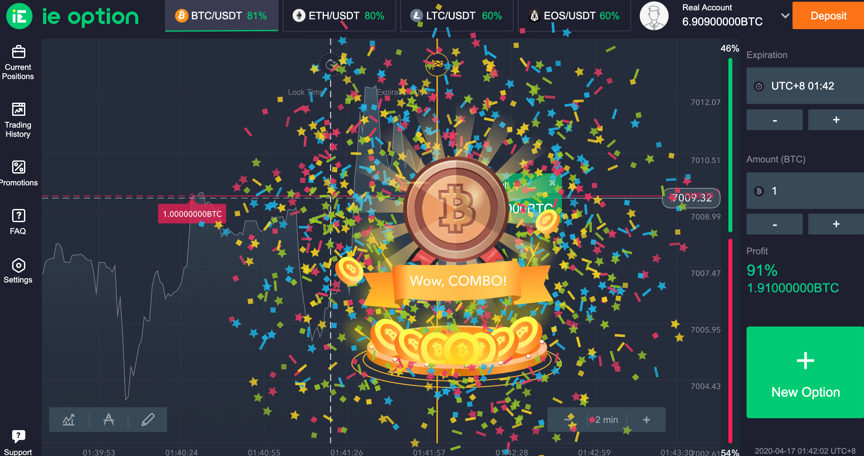 On Thursday, Bitcoin price broke below $6,700 and hit the weekly low to $6,480. Then, it rebounded back above $7,000 again with an increasing rate of 5%. At press time, based on the incomplete statistics, more than $720 million worth cryptocurrency futures contracts have been liquidated in this week. During the strong market fluctuation, investors are learning a hard lesson about the downside of cryptocurrency futures trading with leverage. 
Since we know that we cannot make money by investing in BTC spot trade during the bear market, and we notice the high risks of liquidation by trading leveraged bitcoin futures contracts, how can we hedge the loss in spot trade and profit from the BTC market volatility? 
BTC Option is a profitable trading product that you can turn to!
What is Option?
Option is a type of crypto derivative contract which enables investors to make speculative bet on price rising and falling. Call option means that trader long BTC at a given strike price, while Put option allows trader to short BTC at a given strike price. 
For example, if you predict that BTC price may surge, you can buy a call option. Suppose that you buy a call option at $7,000. As long as price exceeds $7,000, you can make profit. 
IE Option – Get…
4 things you should know about bitcoin casinos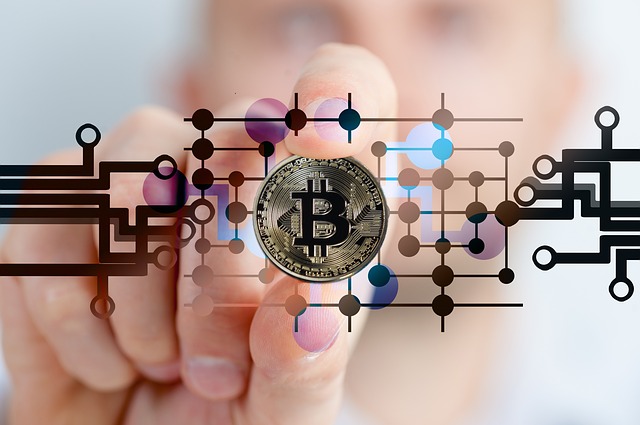 Bitcoin Casinos are the ideas of innovation, firmly moving towards the goal of disrupting the whole Gambling Industry. Best Bitcoin Casinos are the true trailblazers of the new era of gambling. Their creators quickly recognized all the immense potential that blockchain and cryptocurrencies contained within themselves. Most of the top Crypto Casinos started operating in the first half of the past decade and are quickly moving towards being the dominant force, when it comes to online gambling. There are a couple of key characteristics and advantages that elevate BTC Casinos above the rest of the competition on the market.  
Trusted casinos have fast withdrawals
Only the Best Bitcoin Casinos offer players the benefits that come with using cryptocurrencies as the main source of finance. One of the biggest advantages that BTC Casinos have over the rest of the competition is speed. When using cryptocurrencies, players can deposit and most importantly withdraw their money with blistering speeds. Thanks to blockchain technology, all the financial transactions are completed within the minutes of request. Alternatively, standard online casinos operating under the guidance of classical banking intuitions, need several days to complete the same procedures.
In BTC Casinos anonymity matters 
Another amazing benefit of Bitcoin Casinos is the ability to stay completely anonymous during the transactions and gameplay. Thanks to the…