Here's Why TRON (TRX) Is Only Just Getting Started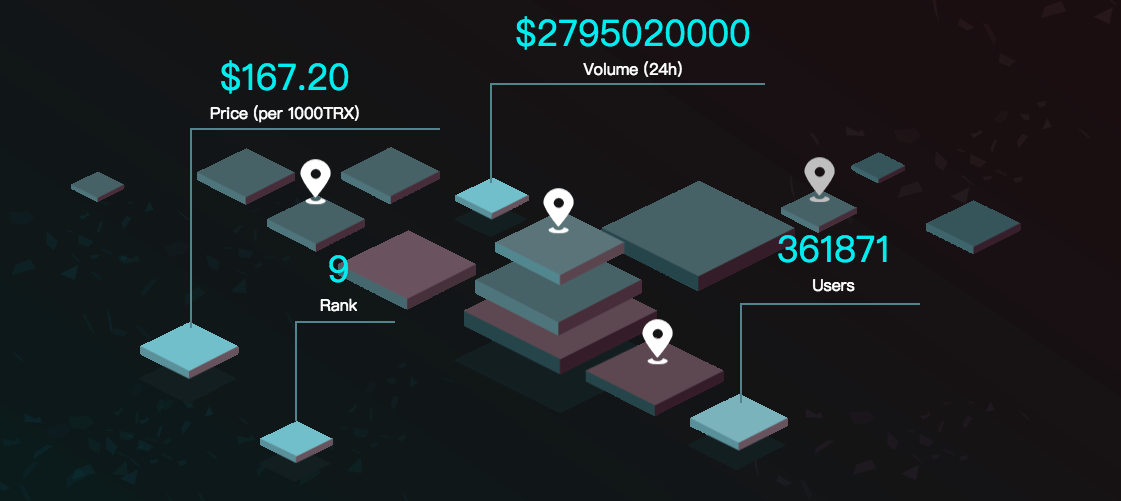 As the cryptocurrency market continues to gain strength and recover from the slight dip we saw at the end of December, many of the major coins are giving way to an increased amount of interest in alternative, small market capitalization cryptocurrencies. Inevitably, this increased interest in coins that fall further down the pecking order from a market capitalization perspective is translating into some upside momentum in tokens that, just last month, would've been considered very much off the radar from a mainstream market standpoint.
This isn't to say that the upside in the coins in question isn't justified, just that they need to be in the spotlight in order to gain strength and, finally, the spotlight is now on them.
One such coin is TRON (TRX).
This one is an interesting one.
At the start of December, TRX was trading for $0.002 a share. At its most recent close, the coin went for $0.16 – a close to 8000% increase in a little over four weeks. To put this in perspective, bitcoin (BTC) gained around 1500% during the whole of 2017.
24-hour volume for TRX hit $2.8 billion this week and the total market capitalization sits at just shy of $11 billion, which is, again, up dramatically from the $150 million market capitalization recorded on December 1.
So what's driving the action and what's next?
That's the golden question, of course, and it's one that we are going to try and answer below.
So, what's TRON?
Here's the blurb: TRON is a world-leading blockchain-based decentralized protocol that aims to construct a worldwide free content entertainment system with the blockchain and distributed storage technology.
That seems pretty vague but the system and the technology behind it isn't overly complicated. It's basically a digital content ledger that allows for the free transfer and storage of secure, time-stamped digital content, and the TRX cryptocoin is the token associated with fees etc. on the blockchain.
And why is it running up now?
Well, aside from the fact that the entire cryptocurrency space (weighted towards the altcoin space) is getting a lot of attention at the moment, as outlined above, TRON has picked up quite a few fundamental developments over the past couple of weeks and is pitching to release further advancement news near term.
The company is developing a decentralized messaging app which, in the wake of the recent situation in Iran, has a very firm use case in place as and when it hits the shelves. Further, at the end of December last year, the former data mining chief at AliBaba, Zhao Hong (Marcus) Joined TRON. That's validation of the company's positioning in this space.
And that's not all. Reports of NASDAQ listed companies with more than 100 million users wanting to partnership with TRON are circulating (and are rooted in official company Tweets) ahead of the main-net release, which is slated for this quarter.
There is also a strategic partnership in place with Game.com, again, serving to validate the company's authority in its target niche.
The bottom line here is relatively simple.
Many of the smaller cryptocurrencies are running up on nothing more than increased speculative attention. In contrast, TRON is running, yes, and to a degree, it's based on increased speculative attention, but, at the same time, there are solid fundamental developments in place to support the gains. This means that when the wider market corrects, TRON will likely just consolidate and, in turn, push higher as the year matures.
Throughout 2018, then, our thesis on TRON is very much a bullish one.
Let's see how things play out.
We will be updating our subscribers as soon as we know more. For the latest on TRON, sign up below!
Disclaimer: This article should not be taken as, and is not intended to provide, investment advice. Please conduct your own thorough research before investing in any cryptocurrency.
---
Image courtesy of Tron.
4 Reasons Why the New Bitcoin Rally Is Unlikely to Stop Now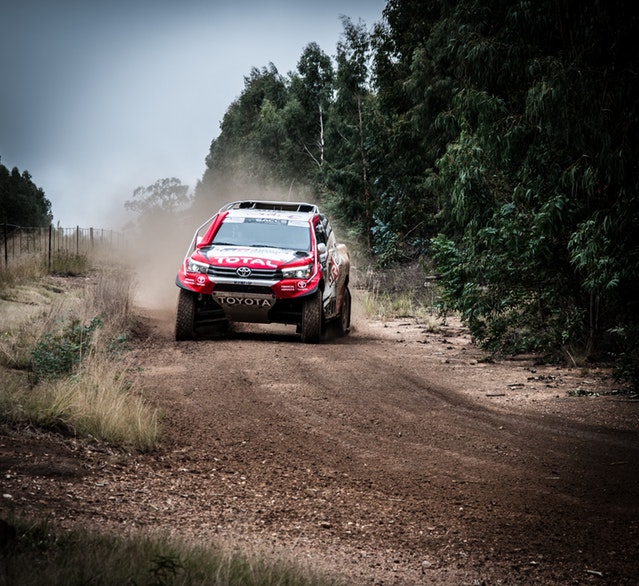 After more than a year of declining prices, the crypto market is finally seeing a period of serious recovery — one that has already brought digital currencies to heights not seen in over half a year now.
Only days ago, Bitcoin surged past several major resistance levels and managed to exceed its yearly high of over $8,000. Already, many skeptics are predicting the soon end of the bull run, and the possibility of yet another sharp decline. However, there are signs that suggest otherwise — that this bull run is only getting started, and that it will not end anytime soon.
There are four reasons why this is the case, and they are as follows:
1) Bakkt
There is the long-awaited Bitcoin futures exchange, Bakkt, which recently announced that the July test date for Bitcoin futures is soon to be set. Bakkt's launch was delayed multiple times already, so the announcement came as quite a surprise. However, it appears that it will happen quite soon, after all.
As soon as its arrival becomes a certainty, Bitcoin will likely skyrocket even further, just like gold did when gold ETF appeared in 2013.
2) Bitcoin completely ignored the hacking of Binance
Binance has been the largest crypto exchange by trading volume for a while now, and as such, many expected that, if anything were to happen to it, Bitcoin…
The New Rally Has Arrived: Crypto Market Cap Goes up by $24 Billion Within a Day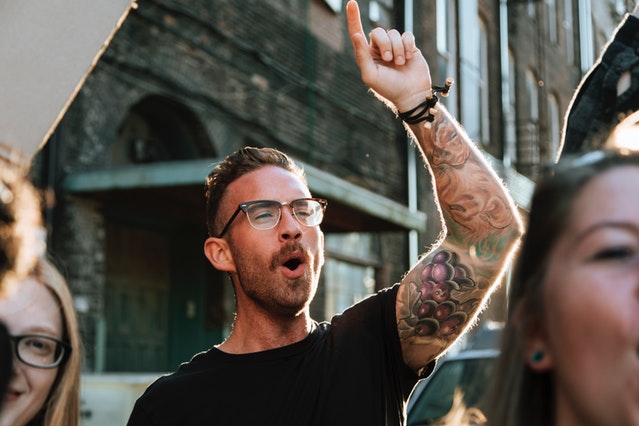 The crypto market's recovery progresses further, and at a rapid pace, at that. Bitcoin has just surpassed the $8,000 mark, which is the first time its price has been that high since July of last year. In addition, the entire crypto market is making billions within hours.
Bitcoin (BTC) sees another serious surge
In the past 24 hours, the total crypto market cap has gone up by around $24 billion. Meanwhile, BTC price has grown by $1,000 within the same period, as the largest coin traded barely above $7,000 on early Monday. At the time of writing, the coin's price sits at $8.014.31, with a 14% growth in the last 24 hours. Meanwhile, the BTC market cap has gone up to $141.85 billion, and even the coin's trading volume surged to over $31 billion.
While many are wondering whether this is a return to the massive heights seen back in 2017 or only a temporary surge which will soon see a correction — no signs of an upcoming decline have been noticed as of yet. In fact, new heights were made and then exceeded multiple times in the past week, with a massive 33% gain during that time. And, with Bitcoin's dominance at 60%, many are expecting that massive altcoin surges are to be expected as well.
The growth of altcoins can already be seen, as Bitcoin…
The Crypto Market Reaction to Bitcoin (BTC) Recent Surge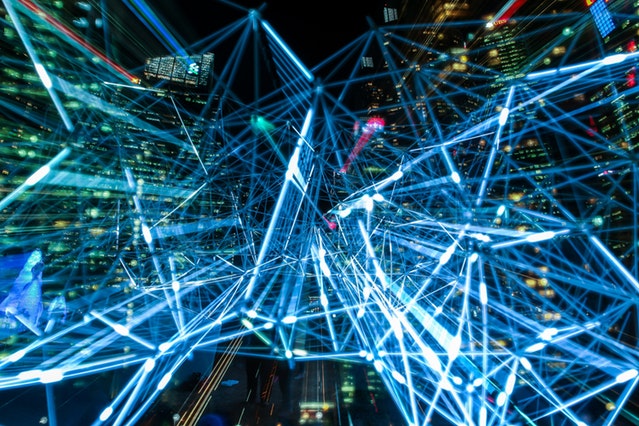 Bitcoin (BTC) is finally back on track, with the world's largest cryptocurrency recently reaching heights that were not seen in over half a year. The coin's last big milestone was $7,100, and while it has gone beyond it, at the time of writing, a slight correction has started taking place.
However, while all of the attention is on BTC, it is also interesting to see how the altcoins are reacting to the new development. The market, as a whole, is looking a lot better these days, and it continues to improve constantly.
Bitcoin dominates the market
Bitcoin is currently once again dominating the market, with the belief that it needs to reach 60% in order to bleed out the overvalued altcoin markets. These days, its dominance is between 58% and 62%, depending on where you get your data from. This provides excellent conditions to try and predict what might happen to the rest of the market, as a similar situation already took place in the past.
Back before the new surges of 2019, and even before the bear market of 2018, and even further back, before  BTC reached its peak — Bitcoin saw similar levels of dominance on December 4th, 2017. Back then, the list of the top 10 largest cryptos by market cap had barely any similarities with the list as it is these days.
However,…