Cryptocurrency Universe Technical Analysis – Nvidia (NVDA) Unleashes A Sea-Of-Red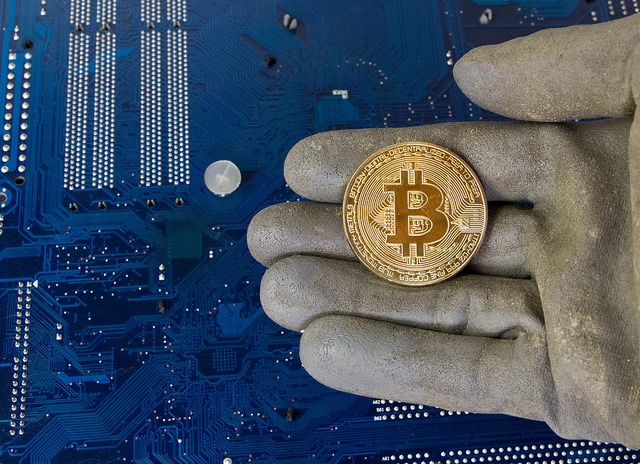 Mid-yesterday afternoon, the entire cryptocurrency universe found itself under selling pressure with rumors that large blocks of Bitcoin (BTC) were being unloaded once again by the Mt. Gox custodian, which forced prices lower across the board, yet soon thereafter, prices started to stabilize.
However, after stabilizing throughout afternoon trade, a second wave of selling hit the entire cryptocurrency landscape when Nvidia (NVDA) announced their quarterly results after the 4PM bell and disclosed that while quarterly sales had topped expectations, it was also revealed that a greater portion of their demand for its powerful graphic processors (GPU) were derived from the cryptocurrency space (non news event in our view as such has been known for quite some time).
Nevertheless, it appears that what NVDA had to say next is more than likely what triggered the sharp selling pressure, which persists as we presently stroke the words on the keyboard.
The company (NVDA) stated, that while it generated $289M (excellent number) in sales to Miners during its quarter, CFO Colette Kress also noted that the company expects cryptocurrency related sales to fall 65% to roughly $100M in its next quarter, which lit the wick for yet the second wave of selling, which continues to act as a drag on the entire space.
Whether both (Mt. Gox suspicions or Nvidia news) events are worthy and or justifiable reasons/contributors for the resulting sea of red throughout the cryptocurrency universe, it appears nonetheless, that both investors/traders have responded via activation of the sell button as we can observe via the charts below: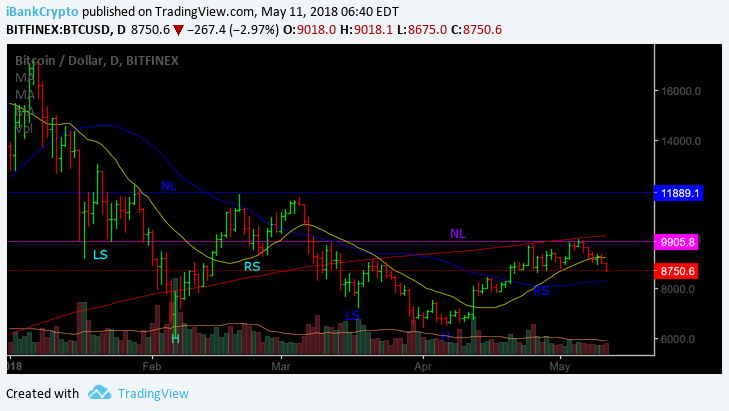 As we can observe from the action in Bitcoin (BTC) above, BTC now finds itself flirting with important short-term support located at the 8650-8750 zone. This area of potential support will more than likely need to hold/sustain in order to corral any additional selling.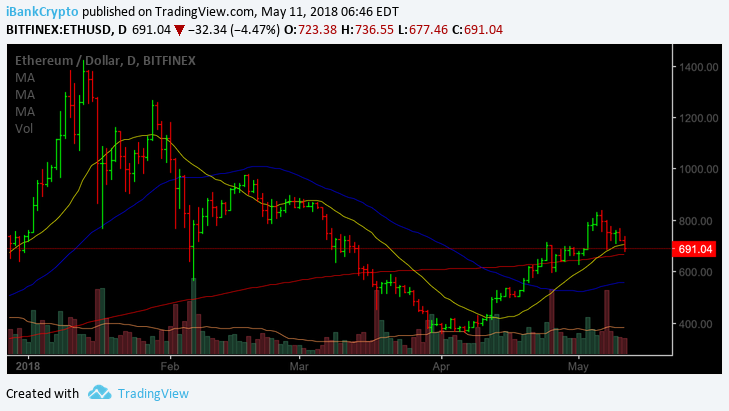 Looking at the chart of Ethereum (ETH) above, while ETH presently finds itself in a favorable technical posture – for now, we can also witness that ETH is finding its way back to its 200DMA (red line) located at roughly the 660 level where both investors/traders may want to monitor closely for signs of potential support.
The current selling pressure has taken its toll on IOTA (IOT) as we can observe above, whereby IOT was shaping-up and acting as a recent leader from a technical perspective and now finds itself violating its 200DMA (red line). Additional meaningful potential support resides in the 1.60-1.70 zone.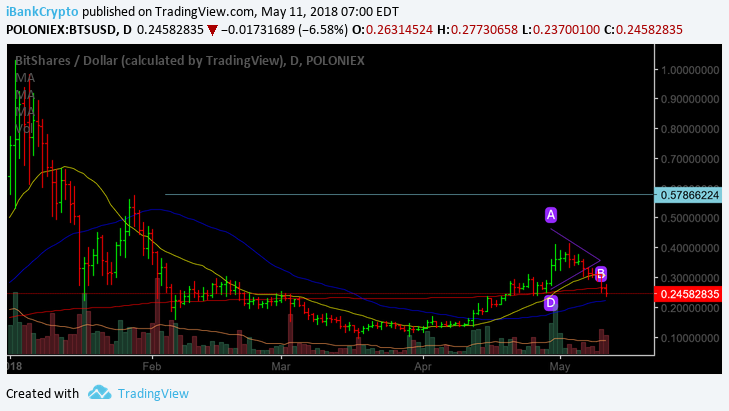 BitShares (BTS) has broken beneath its triangle pattern as well as its 200DMA (red line) as can be observed above and now finds itself flirting with critical potential support at the .238-.24 level and will need to hold in order to stem the tide.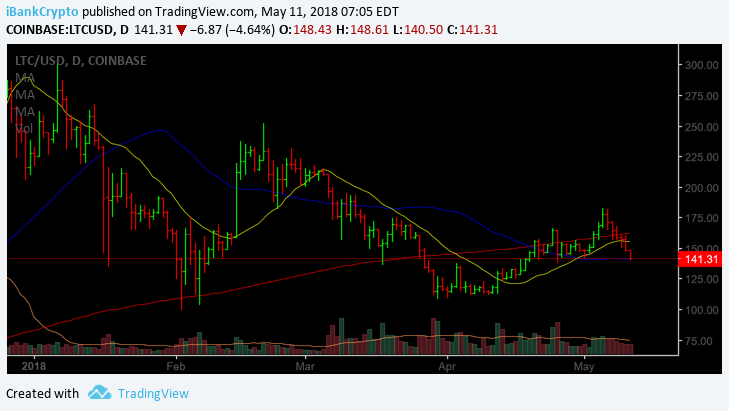 Taking a glance at Litecoin (LTC), we can observe that LTC is now resting on its 50DMA (blue line) and testing its potential support zone in the 138-142 local. This level will need to hold or, LTC may just find the slope slippery down to its next potential level of support located at the 124 level.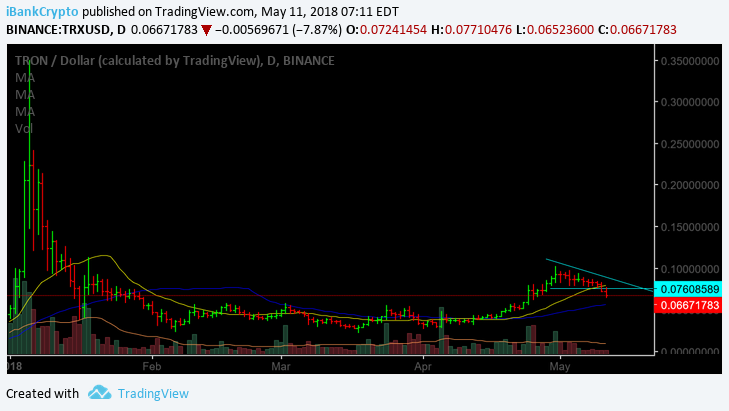 Observing the chart above of Tron (TRX), we can see that TRX has violated its triangle pattern to the downside and as many of the previously noted names, it too also finds itself flirting with meaningful potential support located in the .062-.065 range.
Needless to say, the past eighteen hours have wrecked havoc throughout the entire cryptocurrency universe from both a price and technical perspective whereby, we now find many names and or technical levels at a critical juncture from a short-term perspective. Let's see if a bid materializes throughout and puts a halt to the sea of red or if we're to treated to additional pressure moving forward.
Happy Trading!!
For the latest cryptocurrency news, join our Telegram!
Disclaimer: This article should not be taken as, and is not intended to provide, investment advice. Global Coin Report and/or its affiliates, employees, writers, and subcontractors are cryptocurrency investors and from time to time may or may not have holdings in some of the coins or tokens they cover. Please conduct your own thorough research before investing in any cryptocurrency and read our full disclaimer.
Image courtesy of Marco Verch via Flickr
Chart courtesy of tradingview.com
Importance of Bitcoin ETFs and Bakkt for the Crypto Space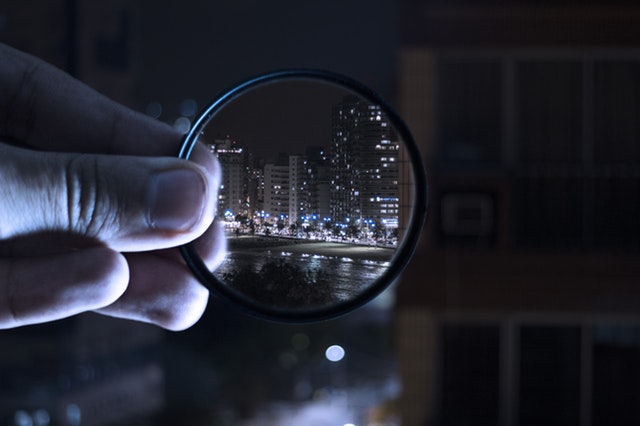 It is no secret that 2018 was a very bad year for cryptocurrencies, at least when it comes to prices and market cap. However, in its brighter moments, this year managed to set the stage for some very important events that are expected to make 2019 very successful and profitable. Two things have attracted the most attention, both of which were expected to occur in 2018, only to be moved for early 2019. Those two are Bitcoin ETF decision by the US SEC, and the launch of Bakkt.
What are Bakkt and Bitcoin ETFs and why are they important?
Let's start with Bakkt first. Bakkt Exchange is a business that is set to launch at the very beginning of 2019. It is a cryptocurrency platform that is set to offer a large number of services, including things such as warehousing and trading. However, there is another thing that makes Bakkt special, and that is the fact that the exchange itself is a product of the same company that has created the New York Stock Exchange.
In addition, Bakkt will be supported by some very influential names, such as Microsoft, BCG, and even Starbucks, to name a few. Furthermore, Bakkt will support crypto-to-fiat conversions. Starbucks will actually be one of the companies that have volunteered to help test the system, as users will be able to convert crypto to USD that can then be used in Starbucks.
Bakkt exchange…
SEC Postpones Bitcoin ETF Decision Once Again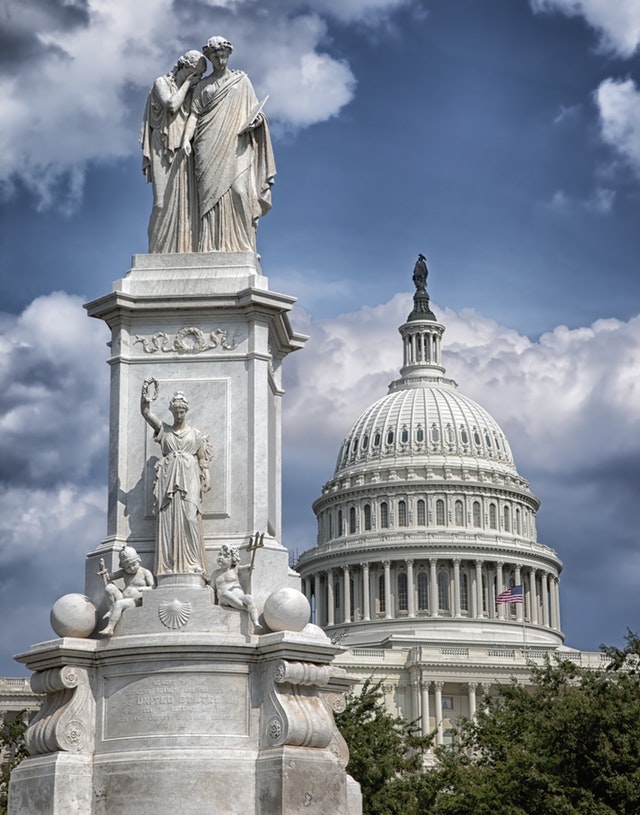 The new announcement by the US SEC (Securities and Exchange Commission) states that the decision regarding the potential approval of several applications for a Bitcoin ETF (exchange-traded funds) is once again postponed. This time, the SEC declared that the decision will be made by February 27th, 2019.
The application requesting that VanExk SolidX BTC fund get s listed on Cboe BZx Exchange that was published on July 2nd needs to be given order by the commission within 180 days. Originally, the deadline for doing so was December 29th. However, the SEC decided to extend the period for another 60 days, effectively moving it to February 27th.
The SEC stated that designating a longer period for making a decision was found appropriate, as more time is needed in order to properly consider the rule change.
Cryptocurrencies need a sufficient monitoring mechanism, claims SEC chairman
Recent reports claim that the SEC received over 1,600 comments after requesting the public opinion regarding the ETF applications issue. In the past, the SEC rejected many such applications, some of which were even submitted by SolidX itself. In addition, they also rejected the applications submitted by Gemini, the exchange owned by Winklevoss twins. Brothers were attempting to gain ETF approval ever since 2013, although to no avail.
Other applications were also submitted by Direxion, ProShares, as well as GraniteShares. The SEC rejected them all, stating that there is a reason to believe that the…
What to Expect in 2019: BTC, BAT, and Steem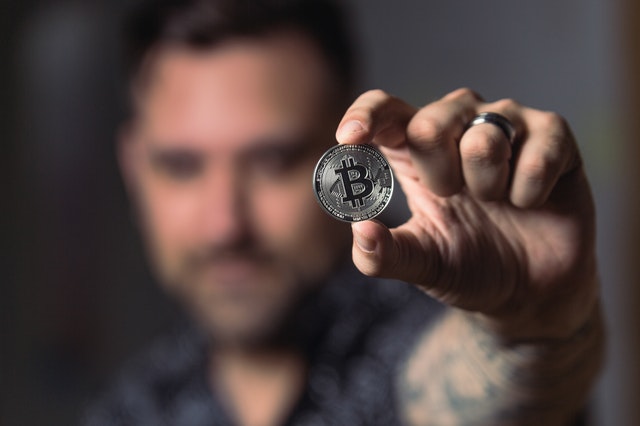 There are only a few weeks of 2018 left, and considering how bearish and crypto-unfriendly this year was, a lot of investors will likely be pleased to see it gone. Many believe that 2019 will be the year that will correct BTC prices and bring forth the period of great recovery.
But what does that mean for digital currencies? Which ones are a good investment right now? This is something that we will, hopefully, be able to answer right now. Here are the top 3 coins that everyone should keep an eye on in 2019.
1. Bitcoin (BTC)
Of course, we have to start with Bitcoin, the first and largest cryptocurrency. Bitcoin has lost a lot in 2018, and its losses are unparalleled by any other coin. In fact, in terms of market cap, Bitcoin has lost as much as the rest of the crypto market put together.
Many believe that its rapid growth, which started in late 2017 and has brought it to its all-time high, is responsible. That the bearish 2018 was only a one large price correction of the last year's price surge. Even if this is true, price corrections, luckily, all end sooner or later, and when this one comes to a close, Bitcoin will likely be ready for a big comeback.
2019 is expected to bring a lot that will serve BTC's rise to dominance. Many of the things expected to arrive are…