Crystal Token (CYL) Enables Holders to Generate Passive Income Via Virtual Staking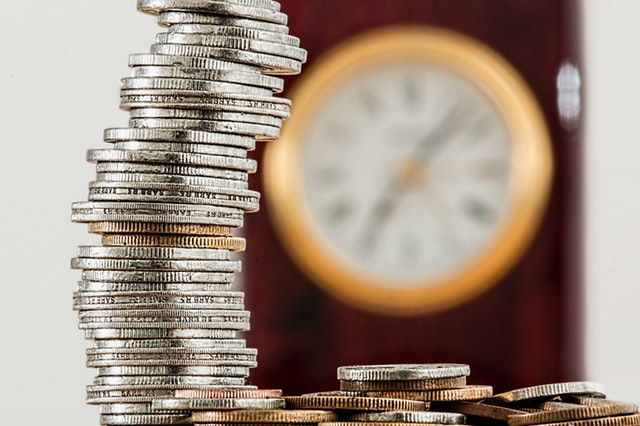 Let's face it — cryptocurrencies and blockchain technology are much more than just a promise of revolutionizing transactions and decentralization — they also represent a once-in-a-lifetime opportunity to financial freedom.
However, those who have invested into digital currencies will know firsthand that the early adopter phase can be anything but steady. In fact, since both public and private capital hit fever pitch this January (pushing the total market cap of cryptocurrencies above $700b), the market has been rife with volatility and bearish sentiment that can cost investors if they are not careful.
This is where Crystal Token (CYL) comes in — a multi-purpose utility token designed specifically for passive income generation. The team behind Crystal Token has developed a working concept that utilizes a cutting-edge AI-based trading bot and the concept of virtual staking to reward token holders with a steady source of income.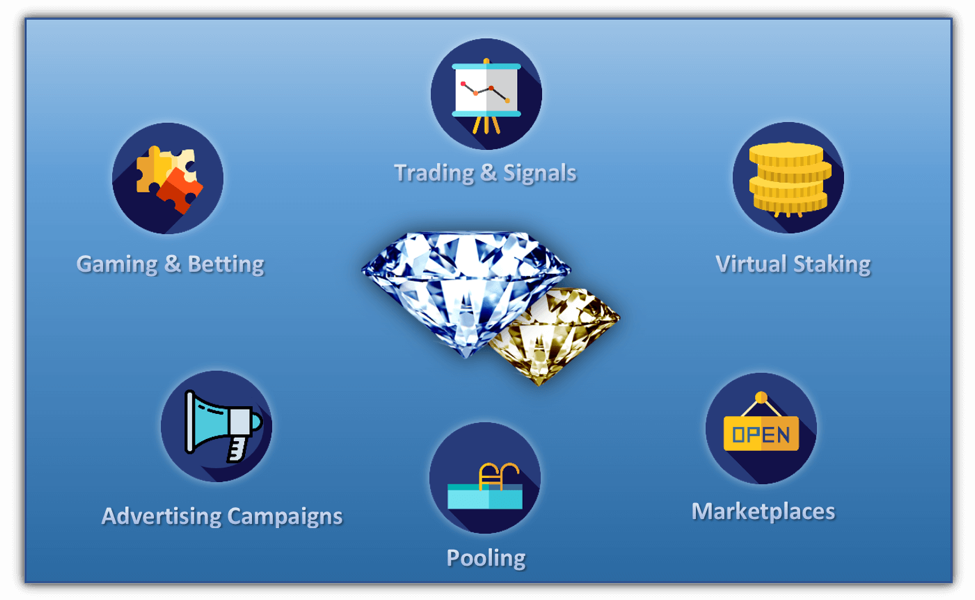 Here's how it works.
Crystal's Multi-currency Trading Bot Allows Anyone to Earn During Market Volatility
Compared to the huge cryptocurrency market gains of 2017 and early 2018 — much of this year has been dominated by the bearish sentiment which has made profit-earning from market trading all the more difficult.
However, anyone familiar with Wall Street and trading bots know that the most skilled traders can still turn a profit during down times.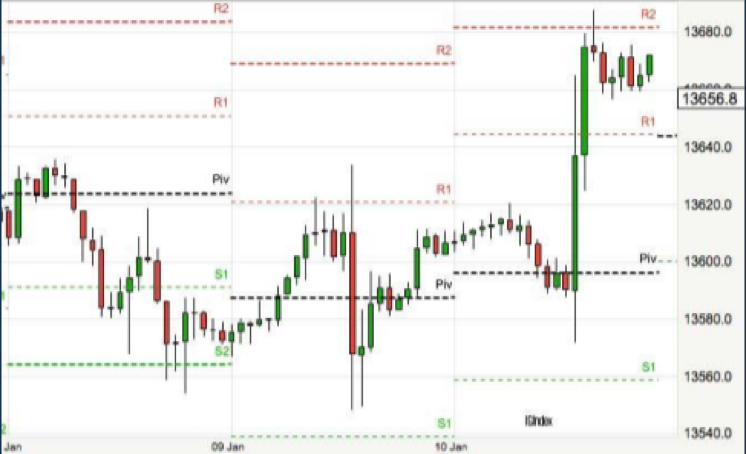 This is why Crystal Token is developing a fully-functional trading bot that will be offered to Crystal token-holders as a service. Crystal's multi-currency trading bot is powered by:
Advanced machine-learning techniques that can learn and optimize trades for the most profit, even in a bear market, removing human emotion and error from the equation
Will buy and sell multiple digital currencies
Utilizes trailing stop and other trading techniques to minimize risk and lock in profits whenever possible
Neural network models, tree-based models, and time series forecasting methods able to predict accurately and make profits even in a bearish market
Crystal's trading bot will incorporate some of the best features available to any public investor. For more information on the AI and trading mechanisms involved in Crystal Token's auto trading program, you can read page 7 of the Crystal Token whitepaper here and the specific leaflet about the trading bot.
The Full-Benefits Virtual Staking Program
In addition to trading-as-a-service, Virtual Staking will be offered to Crystal token holders as another form of passive income. Crystal's Virtual Staking program consists of several staking plans, each tailored to the unique interests of the investor.
Two different tokens will be used to reward investors that participate in this program: Crystal (CYL) tokens and VCYL tokens.
The original Crystal (CYL) tokens will only be available during the ICO and for exchanging at a later date and will be required to open a virtual staking contract.
VCYL tokens are additional token used within the Crystal economy to pay investors for staking and referrals and will have its value tied to 0.001 ETH.
The nature of the VCYL staking rewards means that they will grow more valuable as Ethereum increases in value (Ethereum was valued at $7 USD last January — it is now worth over $700 USD).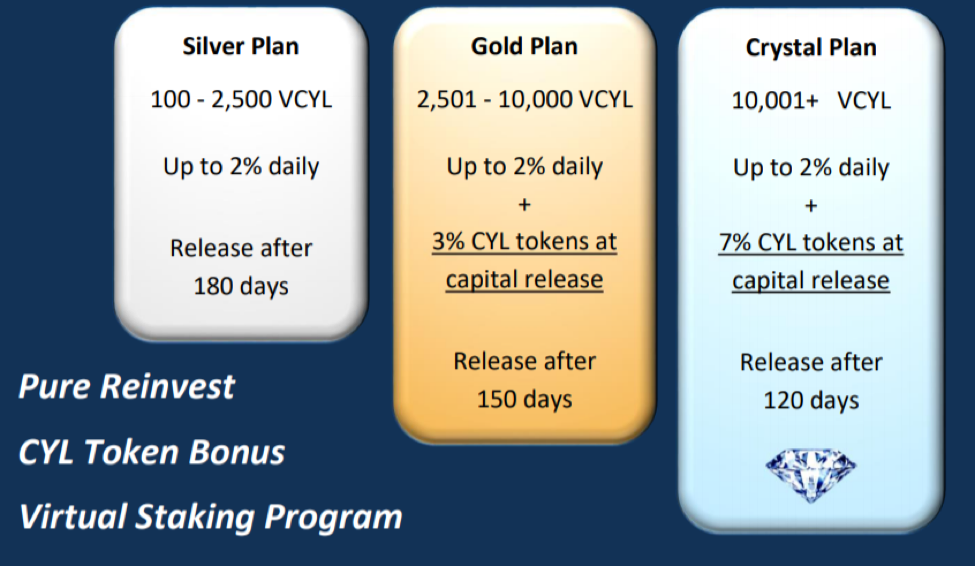 Crystal's whitepaper provides an example of how their lucrative staking program works to the benefit of their community:
For example, customers who invest more than 2,500 VCYL will receive 3% of their initial invested tokens in CYL; customers who invest more than 10,000 VCYL will receive 7% of their initial invested tokens in CYL. For example, if a user opens a contract of 1,000 CYL worth 1.5 VCYL each, the contract value will be 1,500 VCYL, according to which daily interests will be paid.
At the end of the contract, he will receive the capital back (1,000 CYL) plus 30 CYL tokens at their current value, which could also worth 10 times the initial invested capital. This reward represents the ultimate solution to the contrasting strategies adopted by professional cryptocurrency traders, who always must decide whether hold their tokens or opening a contract in a platform.
For those that want a faster plan with slightly smaller returns, Crystal Token has a short-term staking plan for token releases at 30, 60, and 90 days.
The Crystal Token ICO
For early investors that want to participate in Crystal's innovative project, there is currently a public token sale underway.  The presale has been sold out, but there is a limited amount of Crystal Tokens (750,000) available in Stage 1 currently.
Here are the Crystal Token ICO details:
Token Type: ERC-20
Crystal Token (CYL) Total Supply: 28m
ICO Supply: 7m
Team Supply: 6m
Marketing Supply:2M
Stage 1 CYL Price: Starts at 0.001 ETH = 1 CYL — will increase to 0.0014 ETH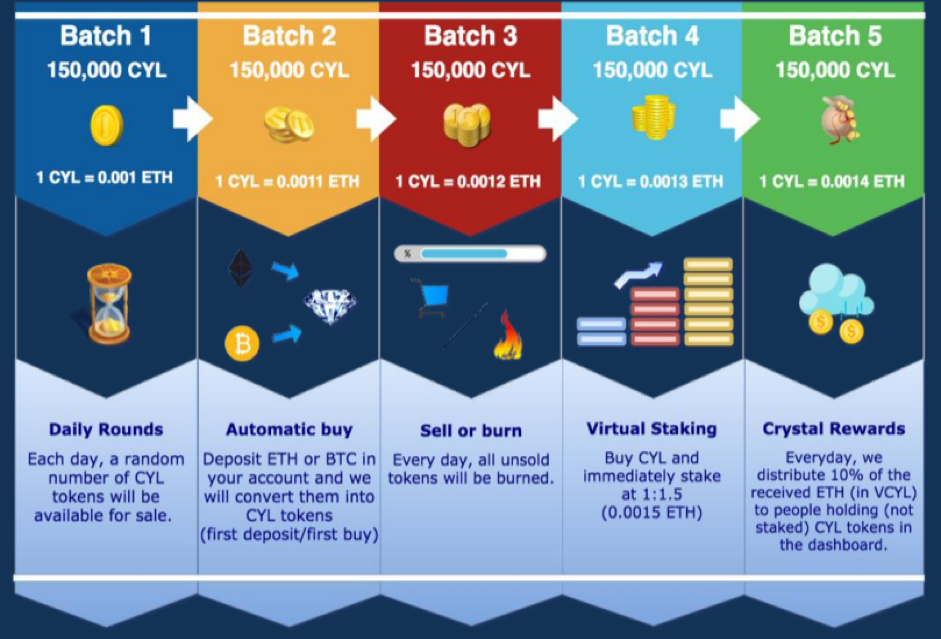 For those looking to take advantage of passive income during an unpredictable market, you can get involved in the token sale during the next stage here.
As always, do your own diligence and research before investing. If you want to learn more about Crystal Token, check out the following links below.
Crystal Token Homepage: https://crystaltoken.co/
White Paper: https://crystaltoken.co/assets/whitepaper/CrystalToken_WhitePaper.pdf?v2
Disclaimer: This article should not be taken as, and is not intended to provide, investment advice. Global Coin Report and/or its affiliates, employees, writers, and subcontractors are cryptocurrency investors and from time to time may or may not have holdings in some of the coins or tokens they cover. Please conduct your own thorough research before investing in any cryptocurrency and read our full disclaimer.
Image courtesy of Pexels
Neteller to Launch a Crypto Exchange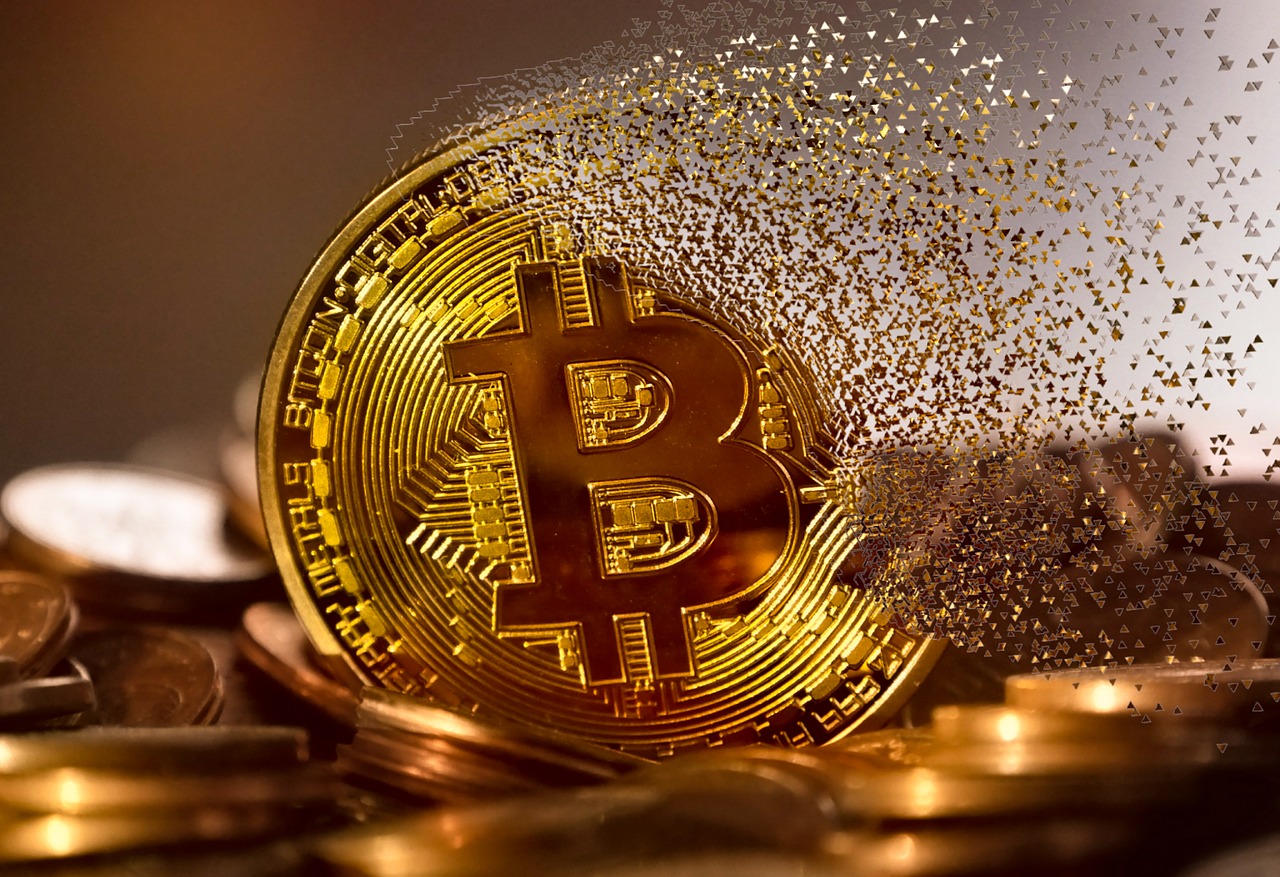 The way to make sure that the cryptocurrency momentum continues and that cryptocurrency credibility occurs is when big companies begin offering services based around cryptocurrency and other features of blockchain. This was certainly the case when Neteller recently announced it will offer a cryptocurrency exchange service in addition to its digital wallet services. The company announced that the 28 currencies compatible with the fiat wallet were able to buy, sell, and hold cryptocurrencies – including Bitcoin, Bitcoin Cash, Ethereum, Ethereum Classic, and Litecoin. It makes sense to begin with Bitcoin and Ethereum as they are seen as the originators of what cryptocurrency and blockchain can do and also the future of how blockchain can be used, despite news that Ripple may be set to topple them all. Neteller's move into cryptocurrency shows it has its sights set on a bright future of cryptocurrency and making it more accessible. But where do they stand now?
Neteller and Cryptocurrency
Neteller are optimistic about the exchange features of the digital wallet, claiming that they plan to add more cryptocurrencies in the near future. Neteller's benefit is the ease at which one can begin their cryptocurrency trading journey. Not only do a range of banks offer services to fund the wallets and exchanges, but so do a variety of online payment options. This helps remove the barrier to entry that exists in…
MGO Will Likely Generate Substantial Gains During 2019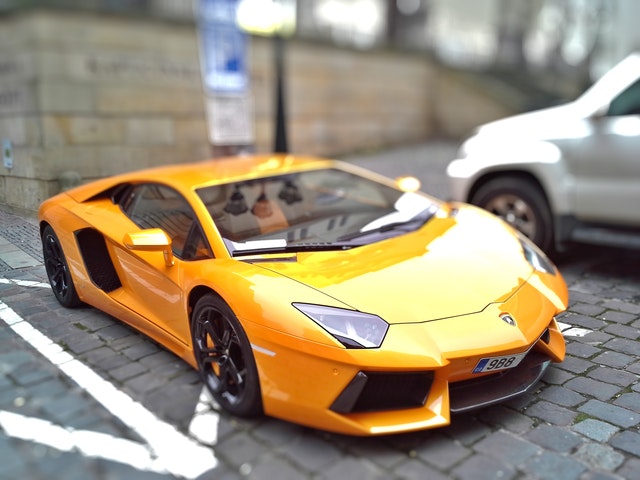 My new year's resolution is to put the past year behind me and start fresh.  This means to stop worrying about past losses and focus on all the exciting projects that blockchain technology has made possible.  When analyzing new projects, I tend to look for projects that have 2 advantages; growing industry and lack of competition.  Companies with these advantages have always done well in the equity markets and there is no reason to believe they won't do well in the crypto markets.  MobileGo (MGO) is one such project that will be one of the biggest winners during the next 12 months.
MobileGo's currency, MGO, performed better than nearly every other token during the past 12 months.  While most altcoins were plunging by more than 90%, MGO is only down about 50%.  And, since September, the MGO token has exploded by more than 200%.  These trading gains can be attributed to increasing adoption rates of the MGO token, most notably on the Xsolla platform.
Xsolla is a global powerhouse within the gaming industry.  It's a gaming platform that provides developers with critically important services such as marketing, billing, distribution, payment processing, and fraud prevention.  Xsolla's pay station allows for every developer in the world to monetize by providing 700+ payment types.  The company also has a global presence that is unmatched by reaching 200+ geographies, utilizing…
BlockchainDefender Reports on a Lack of Trust in the Crypto Industry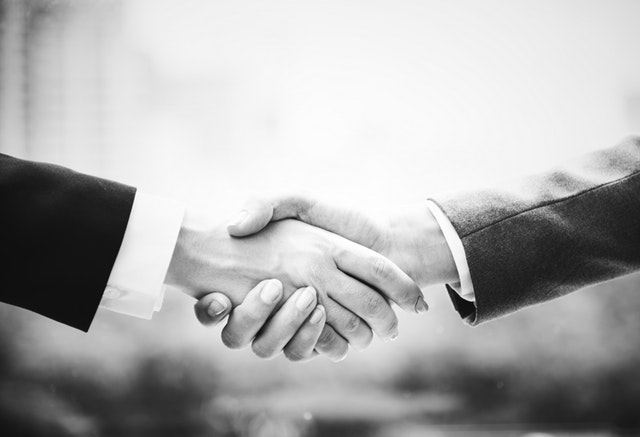 The cryptocurrency industry reached its peak market capitalisation in January 2018, nearly reaching $800 billion. However, even with such a large market capitalisation the industry faces a lack of trust.
BlockchainDefender recently released a report examining this lack of trust.
Questions Answered in the Report
Within the report, BlockchainDefender clearly outlines its goals. The first question to answer lines up with the title of the report and asks how market sentiment affects the market capitalisation of a cryptocurrency. The report also aims to determine which digital currencies have the best and worst online reputations, spot variations in digital currencies' reputations by countries, and see where the online negativity most frequently gets published. The second section of the report compares the online reputation of traditional trading exchanges with crypto exchanges, and the final section explores the impact of a crisis on a cryptocurrency's price.
Market Sentiment, Trends, and Capitalisation: Study One
The first study of the BlockchainDefender report begins by confirming that the number of searches for cryptocurrency and the online sentiment regarding digital currencies correlate with the global market capitalisation of the crypto market. This is confirmed via ups and downs in all values from January 2017 to July 2018, all clearly displayed on an easy-to-read graph.
To examine differences in online sentiment towards cryptocurrency in various countries, BlockchainDefender used search results and analysis in each country's native language.…