ExoLover – A Simple Approach to Sophisticated Technology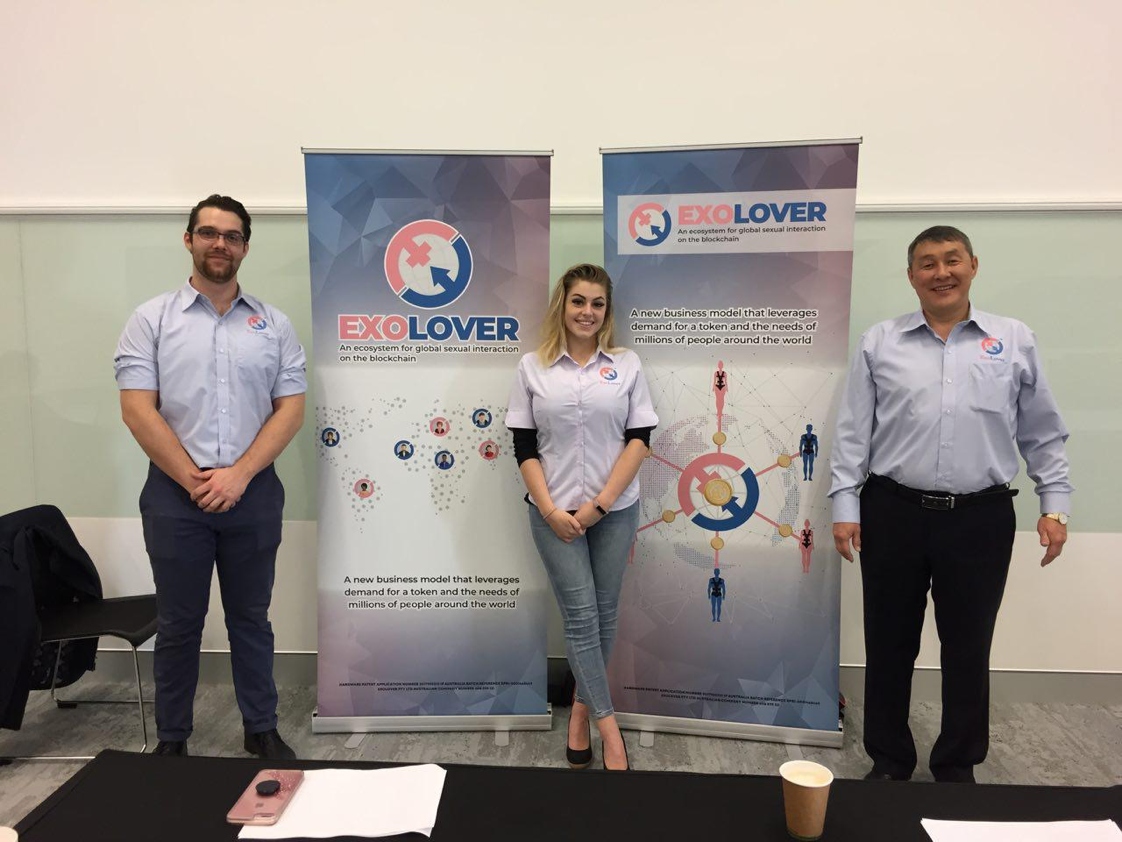 ExoLover initiates an ICO with an ambitious project, promising to seriously alter the scope of the sex industry. At first glance, this statement does not differ from hundreds of others, where the teams promise to create a revolution in many areas from "smart glasses" to various ranges of remote-controlled pleasure objects, which include internal vibrators, beads, bullet vibrators and even toys for men such as prostate stimulators.
Today sex toy market has all sorts of products from radio wave controlled devices to remote controlled sex toys with sense motion technology which react to hand movements and synchronize stimulus. All these delightful technological advancements are incomparable to what ExoLover plans to bring to market.
So let's look at what ExoLover is going to do and whether it can change the rules of the game in this sex industry niche.
What is the point of innovation?
Two different types of devices designed for men and women and simulating a full-fledged sexual encounter remotely. We are talking about reciprocating movements when a woman feels frictions, similar to the movement of male phallus inside her. The men, in turn, will experience the sensation of a real female vagina stimulating the penis. All this without the use of hands. Such leaps in the field of facilitating sex pleasure online are quite unique and groundbreaking. This is a really big step forward in comparison with customary and long familiar toys in the form of vibrators and dildos.
However, the new devices represent only the tip of the iceberg of this startups ambitions. ExoLover creates an integrated ecosystem with a blockchain based platform at its heart. The platform offers access to two main features:
People in any part of the world could be able to connect with each other via the Internet and satisfy themselves by seeing another person on a computer monitor or smartphone. Each user can feign any look while remaining completely anonymous. For example, a resident of China may appear as a blonde from California, and a shy student appears as a self-confident alter ego.
The platform allows users to choose from thousands of images and use them to appear before a selected partner and to completely switch their image in subsequent sessions when connected on the ExoLover blockchain platform. Users can also choose to use their real avatars and yet remain completely anonymous since they don't have to have a conventional profile as currently on many dating apps.
The ability to receive any content placed on the platform while using the device – from erotic stories to high-quality adult movies. It's no secret that about 1 billion people on the Earth regularly watch porn and many of are engaged in self-satisfaction. ExoLover changes this habitual process by making it possible to enjoy a remote sexual encounter with other live partners on the platform.
This content is placed on the ExoLover platform by third-party vendors who pay the commission fee. We no longer need hands, we can completely concentrate on viewing content, for example, such as relaxing in bed while the ExoLover devices provide an experience which gives complete satisfaction in a fun and realistic way.
Why are we talking about blockchain?
Blockchain serves as the link between users and the platform. Every connection between two people or the use of the content is paid for using EXO tokens. The minimum cost is 10 cents. Content providers can choose their own pricing tiers depending on the quality and they have an option to earn more tokens if the content is highly rated by platform users which incentivizes adult content providers who have suffered losses due to piracy on traditional web adult content platforms. The success of this project will enable ExoLover to continue developing their line of sex devices including a suite of products to enhance the online sexual experience. For women, the modular ExoSuit allows users to add or remove different attachments. The ExoWand simulates the movement of the penis and wearing two at once enables both anal and vaginal sex at the same time. But this suit offers more than penetration. The ExoTator attachment applies rotational movements to the clitoris, while the ExoTouch's mini manipulators mimic embraces and caresses as well as compression and spanking.
The male ExoSuit consists of the ExoThrust, which simulates the feeling of a lover's vagina. It can also incorporate the ExoWand for anal penetration and the ExoTouch's haptic touch sensations.
Users can also enjoy the ExoFeel handglove which makes controlling the intensity of sensations easier and does not interrupt the natural flow of sensual pleasure. The ExoBeat module will also capture and send partners' heartbeats and breathing sounds.
To top it off, ExoLover plans to introduce ExoVirtual, a device that acts as a neural interface that will immerse users into computer-generated scenarios in the realm of ExoReality. As an added security measure, all of ExoLover's high-tech adult devices will be equipped with electronic chips that will only work when connected to the EXO platform. The blockchain system should also guard against piracy of adult content since it can only be obtained using EXO tokens.
What else do you need to know?
Exolover is one of the few companies in the world entering the ICO with a registered patent. The ICO is not an idea implementation raise but for the purposes of furthering the already established project. The company was is registered in Australia and is developing innovative sex toys.
What do we get?
This is really a new look at the long-established industry. What ExoLover offers today, no one does at this time. As you know, when launching innovative devices in the market, the first-mover entities take the lion's share of profits and with their unique business model, this is a project that warrants our support.
Exolover's pre-ICO starts on May 29, and we will closely follow it.
For further updates visit the official website: https://exolover.io/ or read the White Paper.
You can also join Exolover in social networks:
https://www.facebook.com/exoloverofficial/
https://www.linkedin.com/company/exolover-pty-ltd/
Disclaimer: This article should not be taken as, and is not intended to provide, investment advice. Global Coin Report and/or its affiliates, employees, writers, and subcontractors are cryptocurrency investors and from time to time may or may not have holdings in some of the coins or tokens they cover. Please conduct your own thorough research before investing in any cryptocurrency and read our full disclaimer.
Zeex Expands Through Multiple New Partnerships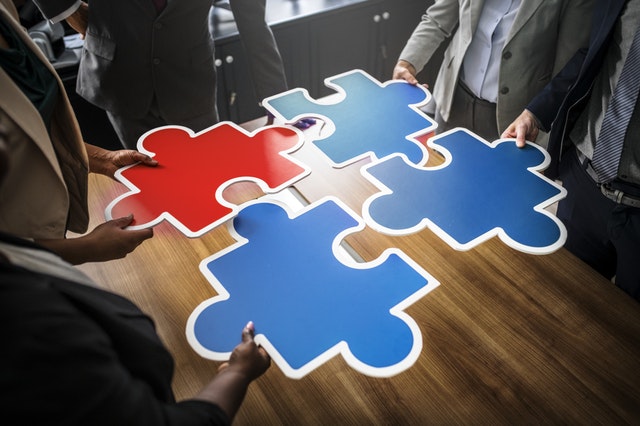 Zeex has inked a series of new deals with crypto wallet providers as a central element in the company's move to revolutionize the wallet marketplace with its new proprietary gift card liquidity mechanism. Zeex has now signed deals with Bancor, Hooxi, Coinwall, Ginco, Sirin, and BreadWallet (BRD). 
Introducing Zeex
Zeex is a platform that confronts the most limiting obstacle in the crypto space: utility as a medium of exchange with a marketplace comprised of traditional products and services and traditional modes of commerce. Zeex offers users the ability to skip over the fiat currency step and make purchases by converting cryptocurrency into "corporate currency" through the Giftcard channel.
What's the Big Deal?
At this stage, there are no truly effective means to circumnavigate the fiat step and utilize gift card exchange liquidity directly from cryptocurrency. While Coinbase has anointed the "Prepaid Crypto Giftcard" concept, this is a relatively recent development and the market has yet to comprehensively adjust.
Zeex has seized the initiative and emerged as the leading player on this front, with support from its non-blockchain sister, Zeek. Zeex has already lined up a series of blue-chip corporate brands, including Nike, ASOS, XBOX, Reebok, and Amazon, and is already pushing its minimum viable product iteration into late-stage production.
This is the…
Supporting with Five Highlights, the New Generation of ColdLar Wallet Pro 3 Shocked Release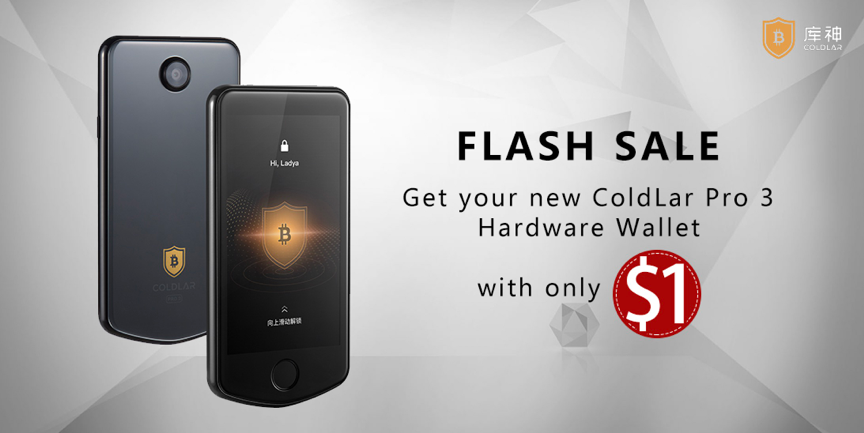 The new generation of ColdLar Wallet Pro 3 has been released, which makes a great step to become the Guardian for the Blockchain Assets.
Most of the experienced customers of cryptocurrency circle have known about ColdLar Wallet for a long time. However, the beginners also can understand its concept though this article.
ColdLar Wallet is not only an intelligent hardware cold wallet product, but also a full set of security storage solutions for blockchain assets. ColdLar Wallet adopts the ideal of "Dimension Reduction Protection", and it is composed of cold end wallet device and hot end APP.
The cold end is a hardware device, which looks like a cell phone without requiring a network connection, mainly responsible for building transactions and signing transactions. And the hot end APP need to connect to a network with broadcast transactions and query balances as its main tasks.
The unique structure of "Hardware Device Plus Mobile App" ensures that the private key will never connect to the network. The full set solution transmits the encrypted information by encrypted two-dimensional code or NFC, which can guarantee the absolute security of transactions.
The security storage solution of ColdLar is based on the security structure of ColdLar wallet. And it takes the secure storage and algorithm of the private key as its core, as well as relies on the strong research and development capability of ColdLar, for completely isolating the hacker attacks.
Humaniq Doubles Number of Nations Where it Brings Global Unbanked Better Options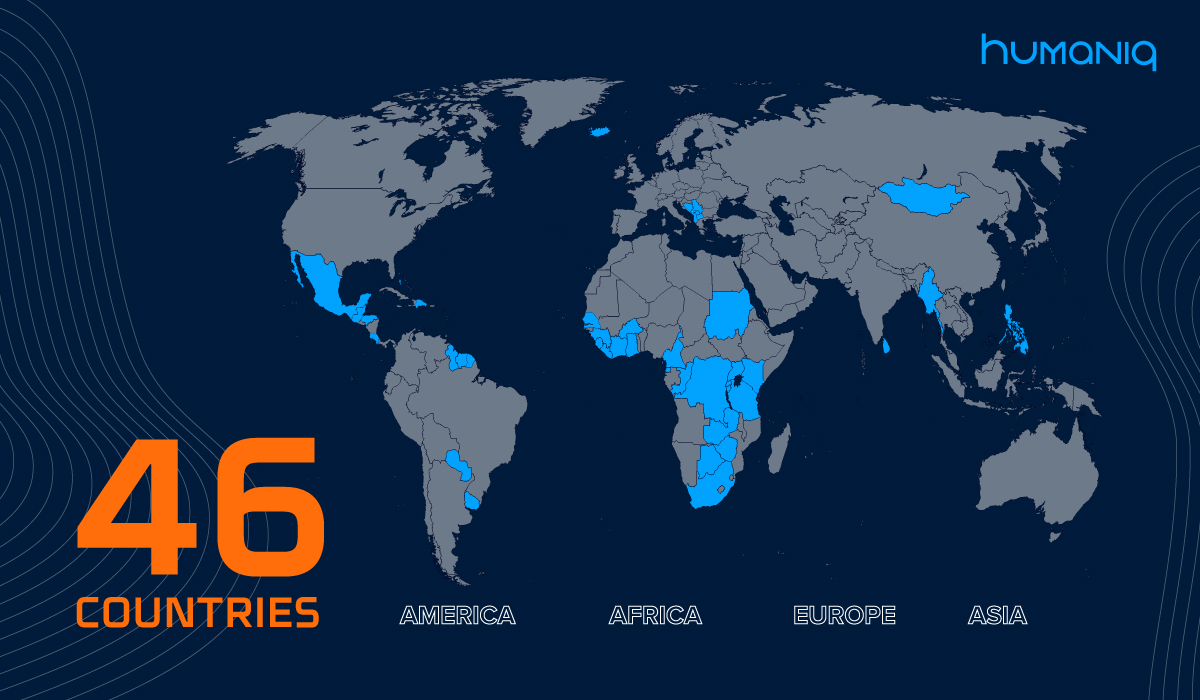 London, September 20, 2018 – International FinTech company Humaniq today expands its global reach by launching the Humaniq app with full functionality –  wallet & crypto emissions – in a further  24 countries. The launch, from Asia to Latin America,  takes the total list of nations Humaniq App operates into 46. The expansion will provide both social and financial empowerment to the global unbanked population and widen the horizon for financial inclusion initiatives.
Launching the app in new continents with already close to half a million users onboard after less than a year Humaniq is ready for further rapid growth and achievements. As of today, the Humaniq App can be downloaded in 24 new countries: Republic of the Philippines, Myanmar, Sri Lanka, Papua New Guinea, Mongolia, Seychelles, Belize, Dominican Republic, The Bahamas, Guatemala, Honduras, Costa Rica, Venezuela, Guyana, Suriname, Paraguay, Oriental Republic of Uruguay, México, Albania, Montenegro, Macedonia, Republic of Serbia, Bosnia and Herzegovina, Republic of Iceland.
It is no coincidence that there are Southeast Asia and Latin American countries in the list of nations Humaniq now operates in. Humaniq will fill in the gaps in financial inclusion, bringing knowledge and skills that will help people to use financial products and services effectively and with a greater awareness of their rights and responsibilities in financial markets.
Today, there are approximately 1.7 billion people without any access to financial accounts, according to the World Bank's Global Findex Database 2017 (Findex).…