ExoLover – A Simple Approach to Sophisticated Technology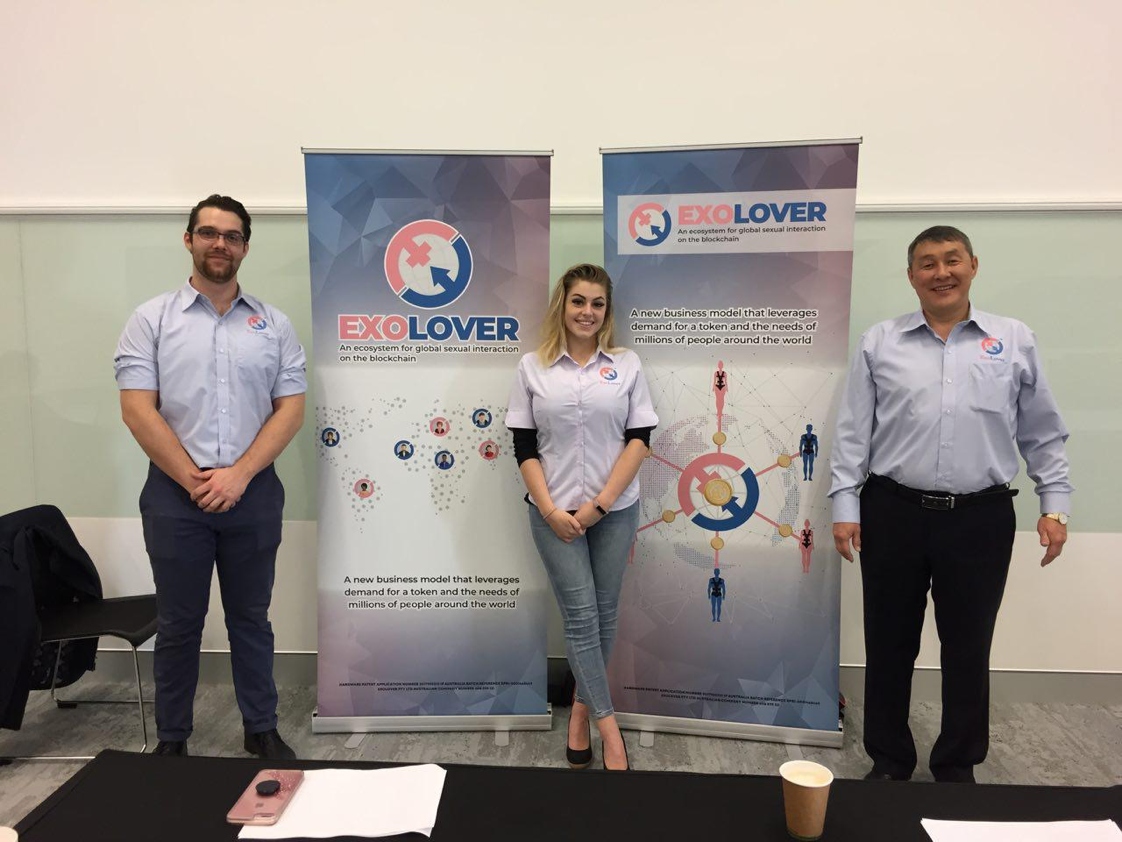 ExoLover initiates an ICO with an ambitious project, promising to seriously alter the scope of the sex industry. At first glance, this statement does not differ from hundreds of others, where the teams promise to create a revolution in many areas from "smart glasses" to various ranges of remote-controlled pleasure objects, which include internal vibrators, beads, bullet vibrators and even toys for men such as prostate stimulators.
Today sex toy market has all sorts of products from radio wave controlled devices to remote controlled sex toys with sense motion technology which react to hand movements and synchronize stimulus. All these delightful technological advancements are incomparable to what ExoLover plans to bring to market.
So let's look at what ExoLover is going to do and whether it can change the rules of the game in this sex industry niche.
What is the point of innovation?
Two different types of devices designed for men and women and simulating a full-fledged sexual encounter remotely. We are talking about reciprocating movements when a woman feels frictions, similar to the movement of male phallus inside her. The men, in turn, will experience the sensation of a real female vagina stimulating the penis. All this without the use of hands. Such leaps in the field of facilitating sex pleasure online are quite unique and groundbreaking. This is a really big step forward in comparison with customary and long familiar toys in the form of vibrators and dildos.
However, the new devices represent only the tip of the iceberg of this startups ambitions. ExoLover creates an integrated ecosystem with a blockchain based platform at its heart. The platform offers access to two main features:
People in any part of the world could be able to connect with each other via the Internet and satisfy themselves by seeing another person on a computer monitor or smartphone. Each user can feign any look while remaining completely anonymous. For example, a resident of China may appear as a blonde from California, and a shy student appears as a self-confident alter ego.
The platform allows users to choose from thousands of images and use them to appear before a selected partner and to completely switch their image in subsequent sessions when connected on the ExoLover blockchain platform. Users can also choose to use their real avatars and yet remain completely anonymous since they don't have to have a conventional profile as currently on many dating apps.
The ability to receive any content placed on the platform while using the device – from erotic stories to high-quality adult movies. It's no secret that about 1 billion people on the Earth regularly watch porn and many of are engaged in self-satisfaction. ExoLover changes this habitual process by making it possible to enjoy a remote sexual encounter with other live partners on the platform.
This content is placed on the ExoLover platform by third-party vendors who pay the commission fee. We no longer need hands, we can completely concentrate on viewing content, for example, such as relaxing in bed while the ExoLover devices provide an experience which gives complete satisfaction in a fun and realistic way.
Why are we talking about blockchain?
Blockchain serves as the link between users and the platform. Every connection between two people or the use of the content is paid for using EXO tokens. The minimum cost is 10 cents. Content providers can choose their own pricing tiers depending on the quality and they have an option to earn more tokens if the content is highly rated by platform users which incentivizes adult content providers who have suffered losses due to piracy on traditional web adult content platforms. The success of this project will enable ExoLover to continue developing their line of sex devices including a suite of products to enhance the online sexual experience. For women, the modular ExoSuit allows users to add or remove different attachments. The ExoWand simulates the movement of the penis and wearing two at once enables both anal and vaginal sex at the same time. But this suit offers more than penetration. The ExoTator attachment applies rotational movements to the clitoris, while the ExoTouch's mini manipulators mimic embraces and caresses as well as compression and spanking.
The male ExoSuit consists of the ExoThrust, which simulates the feeling of a lover's vagina. It can also incorporate the ExoWand for anal penetration and the ExoTouch's haptic touch sensations.
Users can also enjoy the ExoFeel handglove which makes controlling the intensity of sensations easier and does not interrupt the natural flow of sensual pleasure. The ExoBeat module will also capture and send partners' heartbeats and breathing sounds.
To top it off, ExoLover plans to introduce ExoVirtual, a device that acts as a neural interface that will immerse users into computer-generated scenarios in the realm of ExoReality. As an added security measure, all of ExoLover's high-tech adult devices will be equipped with electronic chips that will only work when connected to the EXO platform. The blockchain system should also guard against piracy of adult content since it can only be obtained using EXO tokens.
What else do you need to know?
Exolover is one of the few companies in the world entering the ICO with a registered patent. The ICO is not an idea implementation raise but for the purposes of furthering the already established project. The company was is registered in Australia and is developing innovative sex toys.
What do we get?
This is really a new look at the long-established industry. What ExoLover offers today, no one does at this time. As you know, when launching innovative devices in the market, the first-mover entities take the lion's share of profits and with their unique business model, this is a project that warrants our support.
Exolover's pre-ICO starts on May 29, and we will closely follow it.
For further updates visit the official website: https://exolover.io/ or read the White Paper.
You can also join Exolover in social networks:
https://www.facebook.com/exoloverofficial/
https://www.linkedin.com/company/exolover-pty-ltd/
Disclaimer: This article should not be taken as, and is not intended to provide, investment advice. Global Coin Report and/or its affiliates, employees, writers, and subcontractors are cryptocurrency investors and from time to time may or may not have holdings in some of the coins or tokens they cover. Please conduct your own thorough research before investing in any cryptocurrency and read our full disclaimer.
Ludos Protocol Makes a Strong Case for Investors in Blockchain Gaming
As games migrate to the blockchain and become increasingly complex, Ludos Protocol is set to capture this new market. It's creating a solid ecosystem of DApps and toolboxes that provide Blockchain as a Service for developers to build and maintain sidechains.
Ludos Protocol solves one of the biggest issues that has given investors qualms about blockchain gaming: scalability. An overcrowded mainchain is a perennial problem that has hindered the progress of even the best-funded blockchain gaming applications. Thanks to a hybrid of Proof-of-Work and Proof-of-Stake consensus algorithms, Ludos Protocol is able to implement a multi-sidechain system. This allows any populated game to deploy its own sidechain of transactions while keeping the mainchain throughput at a minimum.
This is why Ludos Protocol has attracted investment from fund behemoth Softbank, whose previous ventures include Uber and Alibaba. Ludos Protocol is the fund's third-ever foray into blockchain.  
Industry trends attest to Softbank's interest in Ludos Protocol. Gaming produced a global revenue of over $200 billion in 2017, according to the latest report by Digi-Capital. It is a figure that is expected to grow to $300 billion by 2021, making the industry one of the most lucrative in the digital economy. It is also one of the ripest for change by blockchain technology. The development of a comprehensive blockchain infrastructure that suits the evolving needs of the…
Why Investors Should Closely Follow the Earnings Season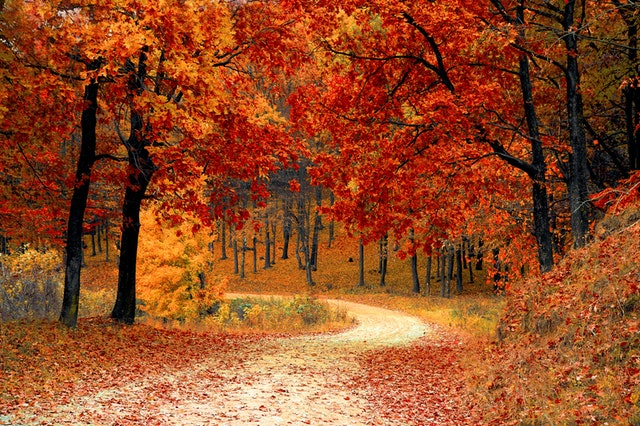 The earnings season has arrived, and investors around the world are excited to see what reports are companies going to publish. This is important as these reports contain companies' earnings for the current year, which can provide investors with some valuable insight.
No matter what announcements the company has made throughout the year, it is the earnings report that indicates the firm's true performance. As such, it often has a significant impact on its public image, the price of its stocks, as well as investors' interest.
Earnings reports can open up new opportunities
When it comes to the cryptocurrency markets, 2018 has brought both, volatility and stability. Most of the time, prices were relatively stable, but this state was only reached after a harsh drop in January 2018. Since then, several smaller price surges, followed by just as large price drops, hit the market once again.
As a result, crypto traders were prompted to look for alternative investments. Earnings seasons often present numerous opportunities for resourceful investors. Analysts claim that earning reports managed to significantly impact prices of shares (by over 5%) since 2001.
It is expected that a lot of companies will try to take advantage of the earnings season in order to make a comeback, especially after the hit that markets suffered back in October. Various firms will also likely show insight into how the market behavior affected their profits and business, in general.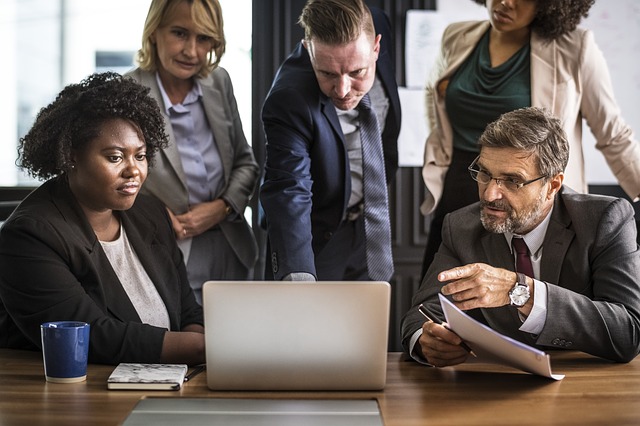 Ever since the cryptocurrency sphere was met with the news of the partnership between Litecoin Foundation, TokenPay, and Verge (XVG), the idea of them coming together has been among the most controversial news to ever surface in the cryptocurrency world.
The collaboration managed to even draw the attention of one of the most renowned crypto-influencer and bitcoin campaigner, Tone Vays. In his usual style, Tone took to Twitter handle on hearing the news, tweeting and expressing his disapproval while criticizing the creators of the three cryptocurrencies for allowing such a move to occur.
In retaliation to the attacks from Tone, Charlie Lee, the MD, and founder of Litecoin (LTC) posted his clarification on Reddit on the 17th July in regards to the partnership. Litecoin's CEO started by explaining the dissimilarities between Litecoin as a currency and Litecoin as a company.
In his remarks, he said that Litecoin as a blockchain and crypto network is a decentralized network, whereas Litecoin Foundation as a company is a centralized non-profit institution whose goal is to ensure Litecoin (LTC) is developed, adopted, and used. Charlie also mentioned that Litecoin's cryptocurrency and blockchain technologies did not require his direct services at the moment hence his concentration on Litecoin Foundation.
Charlie Lee made his remarks known saying:
"If Litecoin Foundation (LF) is exposed to not doing a good job, nothing should prevent another organisation to step in and do a better job. This is…