ExoLover – A Simple Approach to Sophisticated Technology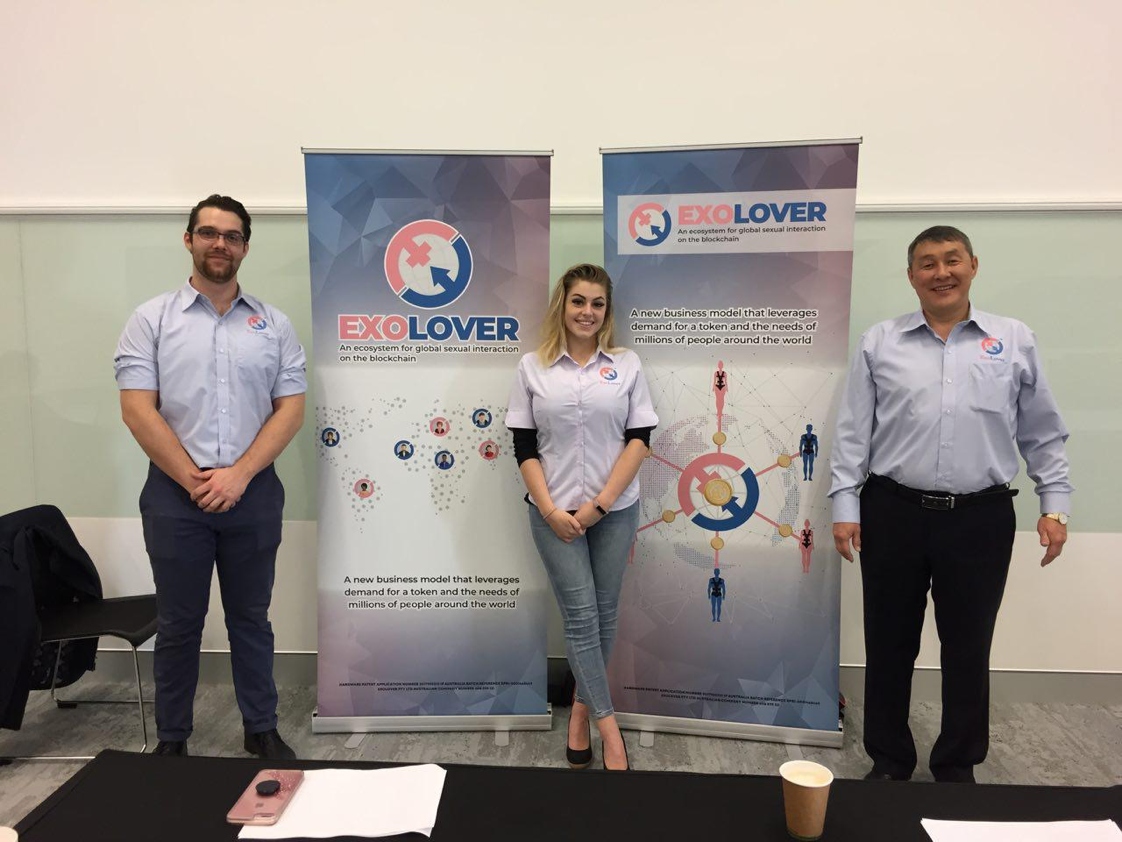 ExoLover initiates an ICO with an ambitious project, promising to seriously alter the scope of the sex industry. At first glance, this statement does not differ from hundreds of others, where the teams promise to create a revolution in many areas from "smart glasses" to various ranges of remote-controlled pleasure objects, which include internal vibrators, beads, bullet vibrators and even toys for men such as prostate stimulators.
Today sex toy market has all sorts of products from radio wave controlled devices to remote controlled sex toys with sense motion technology which react to hand movements and synchronize stimulus. All these delightful technological advancements are incomparable to what ExoLover plans to bring to market.
So let's look at what ExoLover is going to do and whether it can change the rules of the game in this sex industry niche.
What is the point of innovation?
Two different types of devices designed for men and women and simulating a full-fledged sexual encounter remotely. We are talking about reciprocating movements when a woman feels frictions, similar to the movement of male phallus inside her. The men, in turn, will experience the sensation of a real female vagina stimulating the penis. All this without the use of hands. Such leaps in the field of facilitating sex pleasure online are quite unique and groundbreaking. This is a really big step forward in comparison with customary and long familiar toys in the form of vibrators and dildos.
However, the new devices represent only the tip of the iceberg of this startups ambitions. ExoLover creates an integrated ecosystem with a blockchain based platform at its heart. The platform offers access to two main features:
People in any part of the world could be able to connect with each other via the Internet and satisfy themselves by seeing another person on a computer monitor or smartphone. Each user can feign any look while remaining completely anonymous. For example, a resident of China may appear as a blonde from California, and a shy student appears as a self-confident alter ego.
The platform allows users to choose from thousands of images and use them to appear before a selected partner and to completely switch their image in subsequent sessions when connected on the ExoLover blockchain platform. Users can also choose to use their real avatars and yet remain completely anonymous since they don't have to have a conventional profile as currently on many dating apps.
The ability to receive any content placed on the platform while using the device – from erotic stories to high-quality adult movies. It's no secret that about 1 billion people on the Earth regularly watch porn and many of are engaged in self-satisfaction. ExoLover changes this habitual process by making it possible to enjoy a remote sexual encounter with other live partners on the platform.
This content is placed on the ExoLover platform by third-party vendors who pay the commission fee. We no longer need hands, we can completely concentrate on viewing content, for example, such as relaxing in bed while the ExoLover devices provide an experience which gives complete satisfaction in a fun and realistic way.
Why are we talking about blockchain?
Blockchain serves as the link between users and the platform. Every connection between two people or the use of the content is paid for using EXO tokens. The minimum cost is 10 cents. Content providers can choose their own pricing tiers depending on the quality and they have an option to earn more tokens if the content is highly rated by platform users which incentivizes adult content providers who have suffered losses due to piracy on traditional web adult content platforms. The success of this project will enable ExoLover to continue developing their line of sex devices including a suite of products to enhance the online sexual experience. For women, the modular ExoSuit allows users to add or remove different attachments. The ExoWand simulates the movement of the penis and wearing two at once enables both anal and vaginal sex at the same time. But this suit offers more than penetration. The ExoTator attachment applies rotational movements to the clitoris, while the ExoTouch's mini manipulators mimic embraces and caresses as well as compression and spanking.
The male ExoSuit consists of the ExoThrust, which simulates the feeling of a lover's vagina. It can also incorporate the ExoWand for anal penetration and the ExoTouch's haptic touch sensations.
Users can also enjoy the ExoFeel handglove which makes controlling the intensity of sensations easier and does not interrupt the natural flow of sensual pleasure. The ExoBeat module will also capture and send partners' heartbeats and breathing sounds.
To top it off, ExoLover plans to introduce ExoVirtual, a device that acts as a neural interface that will immerse users into computer-generated scenarios in the realm of ExoReality. As an added security measure, all of ExoLover's high-tech adult devices will be equipped with electronic chips that will only work when connected to the EXO platform. The blockchain system should also guard against piracy of adult content since it can only be obtained using EXO tokens.
What else do you need to know?
Exolover is one of the few companies in the world entering the ICO with a registered patent. The ICO is not an idea implementation raise but for the purposes of furthering the already established project. The company was is registered in Australia and is developing innovative sex toys.
What do we get?
This is really a new look at the long-established industry. What ExoLover offers today, no one does at this time. As you know, when launching innovative devices in the market, the first-mover entities take the lion's share of profits and with their unique business model, this is a project that warrants our support.
Exolover's pre-ICO starts on May 29, and we will closely follow it.
For further updates visit the official website: https://exolover.io/ or read the White Paper.
You can also join Exolover in social networks:
https://www.facebook.com/exoloverofficial/
https://www.linkedin.com/company/exolover-pty-ltd/
Disclaimer: This article should not be taken as, and is not intended to provide, investment advice. Global Coin Report and/or its affiliates, employees, writers, and subcontractors are cryptocurrency investors and from time to time may or may not have holdings in some of the coins or tokens they cover. Please conduct your own thorough research before investing in any cryptocurrency and read our full disclaimer.
Is it legal to gamble in Bitcoin casino?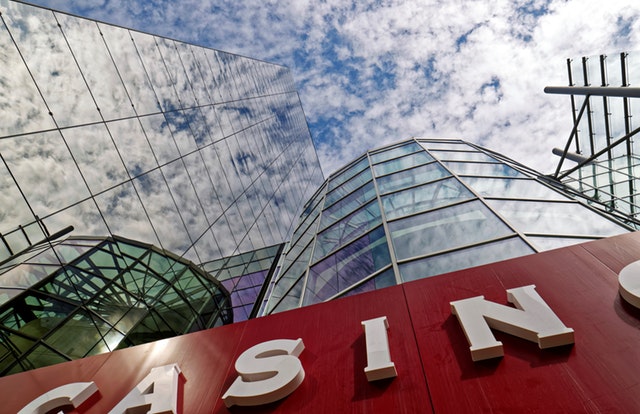 Bitcoin entered the world in 2009 and immediately begun a revolution on the cryptocurrency market. Presently, there are more than 700 different digital currencies, but Bitcoin still remains the most used one. However, despite the large business activity around Bitcoin, there is still no international legal law to regulate it.
Key facts on Legality in Bitcoin casinos
Laws and obligations concerning online gambling legislation vary from country to country. There are many jurisdictions that can issue gambling licenses to online casinos. But, these licenses are issued only after the online casino business meets the requirements of the chosen jurisdiction.
The necessity of Gambling License for Bitcoin casinos
In order to make it clean and clear, a reliable online casino will obtain an online gambling license. Among other things, it allows running a legal activity and assures the casino operator's trustworthy behavior, fair gaming policy and transparency in business operations and gaming software offered to customers. A representative of this kind of casino, such as FortuneJack for example, will have good reviews and reputation, and stable business that is constantly growing and expanding throughout the years. You can also feel the stability by checking the website, and important details such as casino withdrawal time and the number of games offered for playing, as you can examine on Fortunejack.
There is a difference between Bitcoin and Bitcoin gambling legality. There are countries…
How to Reach 100% Security of Online Transactions?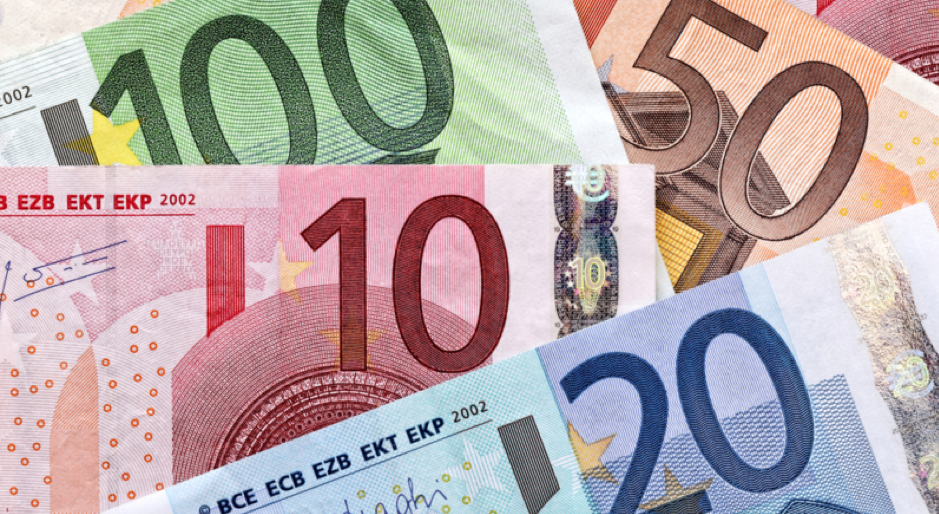 The use of the global network for e-commerce operations requires ensuring an adequate level of security for all financial transactions carried out online. Each payment system uses the most convenient methods based on its capabilities and technical specifications. However, this doesn't mean that you should only trust the system without adhering to general safety rules. For example, using ExpressVPN vs NordVPN or performing e-commerce operations or online trading in private networks will be a very good idea.
Online Security as It Is
The concept of information security means its resistance to accidental or deliberate impacts, the inadmissibility of destruction, distortion or disclosure to third parties, which can lead to material damage to the information owner. Here are some of the basic requirements that are to be adhered to:
Confidentiality – protection of information from unauthorized access is often provided by data encryption – conversion of text data into digital form, which can not be read without a special algorithm and a key;
Authentication – unique identification of the user. This often uses a login (domain name) and password, as well as additional confirmation, including one-time passwords or secret codes that are printed in a single copy for a given user password;
EDS – for the best data protection, electronic digital signatures (EDS) are used, which unambiguously determine that this information was received from a particular person who…
Is Unification (UND) XRP 2.0? IEO April 10th at UTC+8 on Bitforex!

Unification is a Hybrid blockchain solution for Enterprise. Above is my interview with CEO Neyma Jahan I explore what is Unification, how does a WRKchain actually work and why is this something people will quickly adopt. What is a really telling story here is that this is one of the few ICO/IEO/ITO etc… that actually is revenue positive which I honestly could not think of many others that were?
Neyma and team come from a background in real business, and they are focused on bringing blockchain adoption to the next level. They decided to go with the WRKchain or better known by some as a permissioned sidechain so that nodes can work together even if they do not like each other.
An example:
In education, we have tons of issues with plagiarism in universities and several, miss this and people write half copied thesis papers and get away with it. Imagine now for papers across Ivy league to Community colleges a system where professors come to a consensus about papers. Now also think of it this way those professors reading this paper all must read it, evaluate it, and come to a consensus. This will take out the professor knowing that student and give an honest overall evaluation. So each professor is basically a node. Then for each paper, there would be…