Facebook has launched a white paper today for it's planned cryptocurrency – Libra

11 things you need to know:
Libra's mission is to enable a simple global currency and financial infrastructure the empowers billions of people.
Libra is a stablecoin which will launch in H1 2020. This will be fully backed by a reserve of real assets (a basket of bank deposits and short-term government securities). The balance of the basket can be changed if needed to offset major price fluctuations.
Facebook won't control Libra. They get one vote like other founding members of the independent Libra Association headquartered in Switzerland. This provides a level of decentralization and they hope to have 100 well geographically distributed and diverse members by launch. Other founding members include MasterCard, Visa, PayPal and Uber as well as not-for-profits such as Women's World Banking and academic institutions. They have all invested $10million each.
It is built on the Libra blockchain which is open-source and any developer can build smart contracts using the Move code language. Move was created to prevent assets from being cloned, to facilitate exchange into fiat and to make it easier to write blockchain code that follows an author's intention without introducing unintended bugs. The prototype of the blockchain – the testnet – launched today so it's in beta mode until the launch in H1 2020.
The Libra blockchain is managed by nodes, which are servers that help operate the blockchain. Each founding member operates a validator node. The blockchain follows a Byzantine Fault Tolerance (BFT) consensus approach which means that only two thirds of the nodes need to come to consensus that the transaction is legitimate and for it to be executed and written in the blockchain. Transactions incur a tiny cost to pay for 'gas' that covers the cost of transferring funds – similar to Ethereum.
Currently, the Libra blockchain is 'permissioned' i.e. only entities that fulfil certain requirements can participate in the group that governs the blockchain. The goal is to move to a permission-less system in 5 years based on proof-of-stake. This will protect against attacks by distributing control, facilitating competition and lowering the barrier to entry. The aim is for 20% of votes in the Libra Association to come from node operators based on how much Libra they hold rather than being founding members.
Facebook has launched a new subsidiary called Calibra. It's first product will be a digital wallet so people can save, send and spend Libra. The wallet will be available in Messenger, WhatsApp and as a standalone app. It is expected to launch in 2020.
Facebook has said that they will ensure that Calibra protects users' privacy by never mingling Libra payments with Facebook data so it cannot be used for ad targeting etc.
The Libra Association will encourage the listing of Libra on multiple regulated electronic exchanges around the world.
The Libra Association will also work to sign up businesses to accept Libra for payment and will work on programmes to encourage more developers and merchants to work with them. It plans to use incentives – probably Libra coins – to pay node operators when they sign up people to use Libra. Companies earning these incentives can either keep them or pass them onto their users in the form of free Libra coins or discounts.
You will spend and own Libra through Libra wallets such as Facebook's own Calibra wallet, but also we expect others to build compatible wallets including Association members like PayPal or Spotify. Their goal is to make sending or paying money as easy as sending a Facebook message.
eToro's view:
This is a seismic moment for global finance.
It is the first time that we have seen a tech giant and one of the FAANGS make a significant move into finance using crypto by launching a decentralized, blockchain, which will be available to billions of people.
We are pleased to see that it is open source and decentralized.
We look forward to listing Libra on eToroX, our crypto exchange, and eToro.com our trading and investment platform with over 11 million registered users across 140 countries.
We believe that this is just the beginning. We expect other tech giants to follow suit helping to realize the potential for blockchain to disrupt traditional financial services.
eToro will continue to play a key role in this revolution as we work to open up money to everyone around the world.
With over 2.5 billion people unbanked in the world, and the majority of the global population using less liquid or inefficient local currencies, there is a great technological opportunity to connect billions of people to one economy through a currency powered by technology.
With 2 billion users, Facebook has the potential to create one of the largest financial platforms in the world.
Crypto adoption is about more than money. It's about global and local politics and the separation of state and money. It can be a powerful tool – hopefully for good.
Facebook's Libra could mean greater financial inclusion and greater access to the digital economy.
Libra's mission echoes that of eToro's GoodDollar. The difference is that GoodDollar will distribute money using the principle of universal income (UBI). GoodDollar is 100% not for profit.
A remaining weakness of the crypto ecosystem is the usability and user experience (UX) which is still quite technical. There are a lot of startups working on creating a better UX for crypto and we expect this to evolve quickly as we move closer to mass adoption.
eToro first to give retail investors financial exposure to Facebook's Libra project

eToro, the multi-asset investment platform, today announces the launch of its latest portfolio, offering investors the opportunity to take a stake in the companies involved in Facebook's Libra project.
Yoni Assia, CEO and Co-founder of eToro, comments:"The Facebook Libra project presents a seismic shift for global finance as it is the first time we are seeing a tech giant make a move into finance using crypto. We want to give people the opportunity to take a stake in it as in the past, only the private companies and individuals involved in these historic developments have benefitted from them. We want to change that. 
"eToro's mission is to open up global markets for everyone and is the only place retail investors can get exposure to developing technologies such as the Libra Coin, via a managed and regulated investment product for free." 
The portfolio comprises of the 13 publicly-traded companies involved in the Libra Association and as more companies join it, eToro will look to rebalance the portfolio, where possible. The minimum investment is just $2,000.
Yoni Assia added:"Our range of portfolios are about making it as easy as possible for investors to access the assets they want across a range of themes and ideas that they're passionate about. That could be anything from renewable energy to big tech, from cyber security to the medical cannabis industry. Given the importance of…
First wave of 120 ERC-20 tokens added to eToro wallet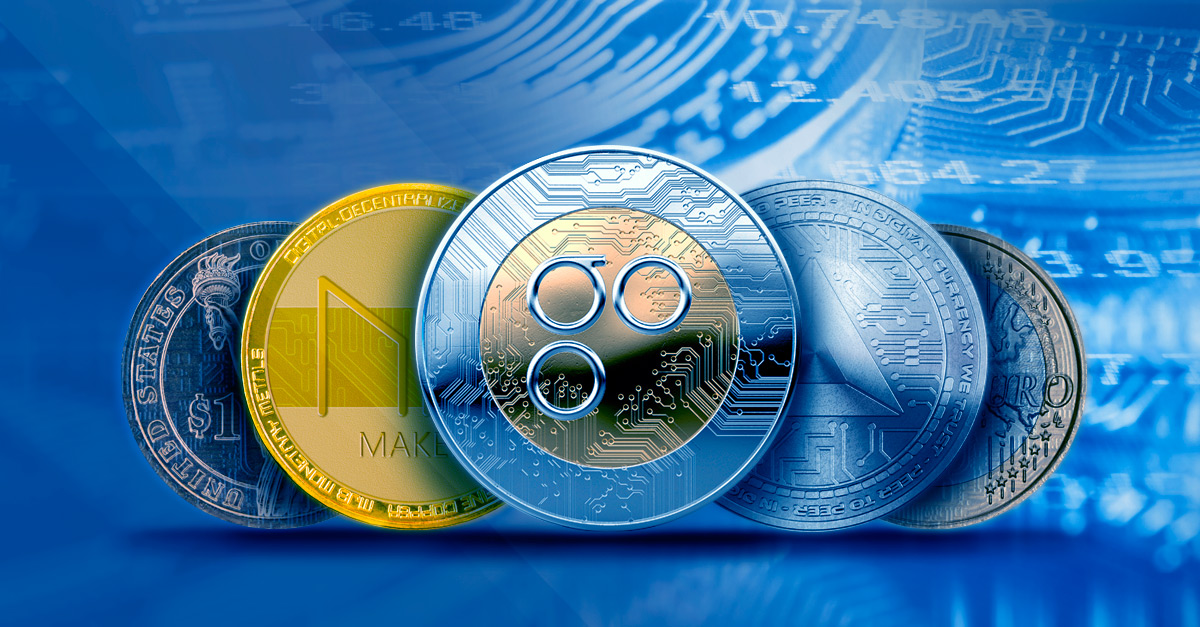 New tokens include two eToro stablecoins
eToroX, the blockchain subsidiary of global investment platform eToro, today announces it will add 120 ERC-20 tokens to its multi-crypto on-chain wallet.
The first 5 of the 120 tokens added to the wallet today are 3 cryptoassets: Maker (MKR), Basic Attention Token (BAT), OmiseGO (OMG) and two eToro stablecoins: eToro EuroX (EURX) and eToro US DollarX (USDX).
Doron Rosenblum, Managing Director of eToroX, comments: "Adding 120 ERC-20 tokens to the eToro wallet is further evidence of our belief that one day all investable assets will be tokenized. One of the main barriers to mass adoption of cryptoassets is lack of access. Making these first 5 tokens available enables more people to transfer and hold them into a secure and regulated wallet. The next step will be adding more ERC-20 tokens to our exchange, which we plan to do in the near future." 
ERC-20 tokens are used solely on the Ethereum blockchain network and must follow a set of rules so that they can be shared, exchanged for other cryptoassets or transferred to a crypto wallet.
The eToro wallet is a mobile application available via Google Play and the Apple App Store. It provides an easy to use customer interface and enhanced security. Multi-signature* security gives users the ability to see their on-blockchain transactions and balances without the fear of losing their private…
ETOROX DEVELOPS CODE TO TOKENIZE ASSETS ON LIBRA BLOCKCHAIN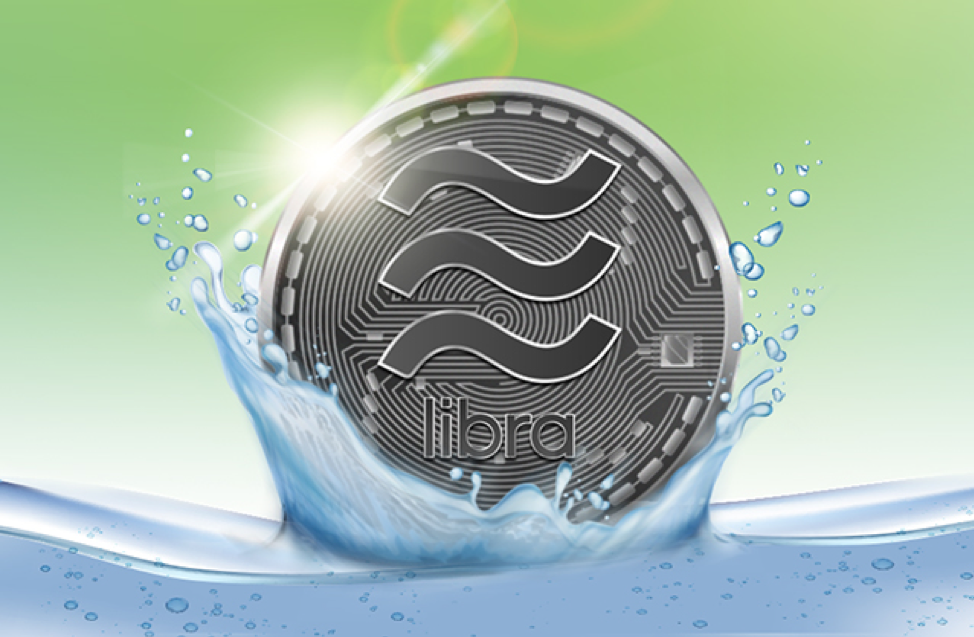 Thursday 20 June 2019
Facebook's Libra project marks a seismic moment for global finance. As the dust begins to settle after Tuesday's announcement, both the crypto and traditional finance industry are busy grappling with the challenges and opportunities presented by Libra.
eToroX Labs Blockchain Science team, comprising Chief Blockchain Scientist Dr. Omri Ross, Peter Emil Jensen, and Johannes Rude Jensen, was quick off the mark to investigate how eToro's tokenized assets (and the technology behind them) would work on Libra's initial prototype, and how well it suited the existing specification.
Dr. Omri Ross, eToro's Chief Blockchain Scientist, comments: "The prototype of the Libra blockchain – the testnet – launched on Tuesday and is in beta mode until the launch in H1 2020. We were excited to explore a test implementation of eToro's tokenized assets on Libra in Move IR."
By exploring Libra's capabilities, and using Move IR (the intermediate representation of what will eventually be the final programming language), they successfully managed to implement an initial version of eToros tokenized assets on the Libra Network.
Using a previous specification targeting the Ethereum blockchain, the team wrote and executed a basic implementation for creating digital assets (tokenization capabilities) on Libra.
Top two takeaways:
In Move, resources (data structure types) cannot be moved or copied — an extremely constructive and beneficial capability, especially for digital assets, since it prevents accidental duplication…