GeeksHosted Web Hosting Platform Enables Crypto Payments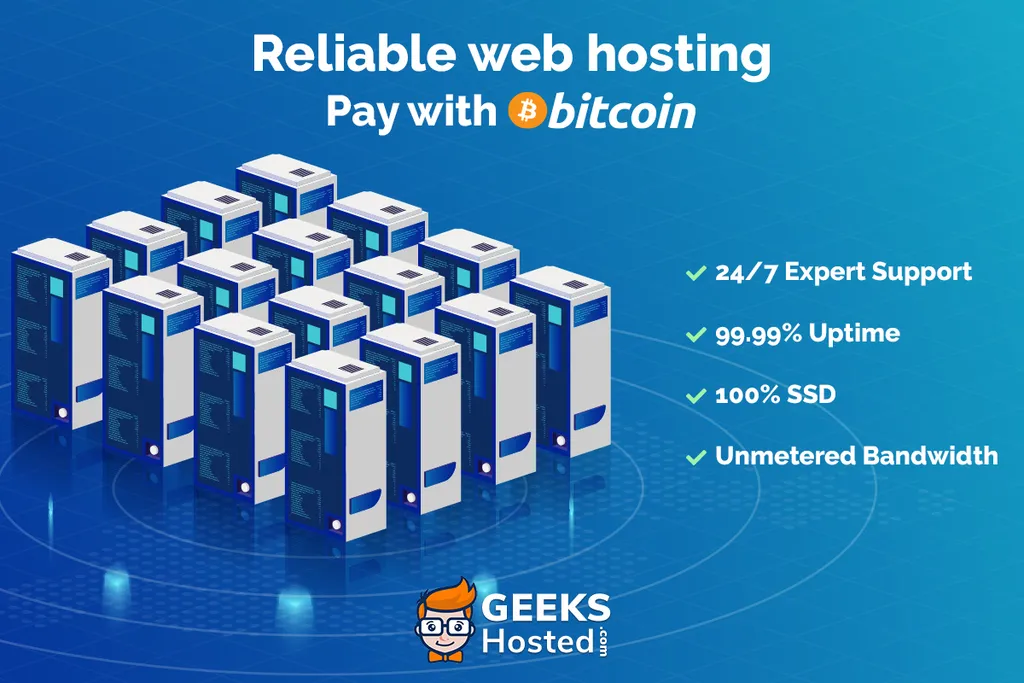 Premiere web hosting service provider GeeksHosted, the household name in serving web hosting services to the tech-savvy community, is now cementing its reputation by accepting crypto payments. This extends their services to individuals who place a high value on privacy and control over their own money, and who are more inclined to these forms of digital payments.
New Payment Option
Cryptocurrencies have changed the way digital payments are viewed and have introduced healthy competition in the digital payment ecosystem, as they now allow for transactions to be conducted across the globe in the most direct and efficient way possible.
A growing awareness of crypto-payments and their potential to revolutionize the internet economy places GeeksHosted at a strategic position in the web industry. They now have new extensive payment options – which includes Bitcoin payments and a host of 50 other cryptocurrencies such as ETH, XRP, LTC, BCH, DASH, a few Stablecoins and others.
Outstanding Performance
GeeksHosted's latest development comes hot on the heels of the successful launch of its state-of-the-art data center, designed to offer affordable high-performance dedicated servers to its clients. With 15,000 businesses calling GeeksHosted their home for hosting, the growth of its clientele is all the more surprising given that the company has only relied on word-of-mouth advertising.
Its formula of customer-centric principles appears to have worked wonders for growth, surprising even the team members themselves. GeeksHosted's Catalin Florica shared:
"We didn't expect it. Our customers are buying our cheap dedicated servers in large numbers. We can hardly keep up with the orders. It was actually quite a nice surprise."
Service Features
GeeksHosted offers discounted dedicated servers with 2 months off and an additional 20% discount for the first month when subscribers pay for a whole year's worth of subscription. The value-for-money premium hosting plans covering web hosting, WordPress hosting, VPS hosting, and dedicated servers that rival with top players in the industry.
The company also offers cut-rate reseller hosting services as well as shared bandwidth service to cater for those who need microservices.
Overall, the platform offers quality services with 99.99% uptime and affordable premium web hosting plans that start as low as $1.95 per month from which their customers can leverage the opportunity to run web applications on a high-performance dedicated server at a considerably lower price.
To learn more about the platform visit the website https://www.geekshosted.com/
Revealed: The Mental Skills Required to Be a Successful Trader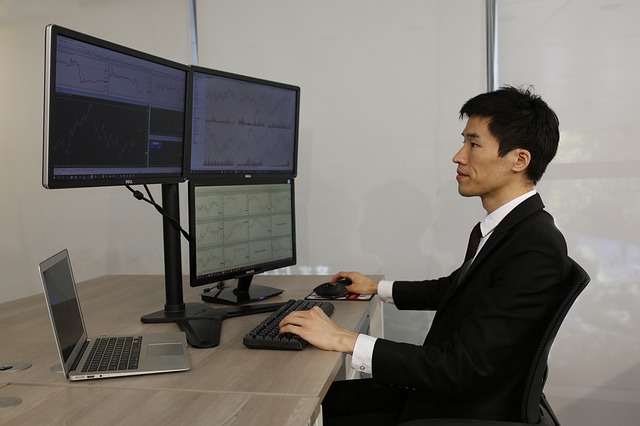 The world of financial trading, be it investing in cryptocurrencies on the market or trading stocks, can be an unforgiving one. Only the very best are able to rise to the top and turn their trading regimen into a seven-figure income, meaning that total dedication to your craft is a prerequisite. Ask any successful trader, and they'll tell you that having the right mindset is the key to success.
A clear mind with laser-sharp focus and serious endurance will be able to see the bigger picture, spot the most profitable trades, keep track of the market, reduce risk, and compete with the best of the Wall Street pros. In many ways, successful trading is a lot like being a successful poker player.
You need to be able to play the long game, make the most of your luck, and know exactly when to strike to become a high roller. All of these require a strong arsenal of mental skills. Here are the mental skills you need to build in order to become a successful trader.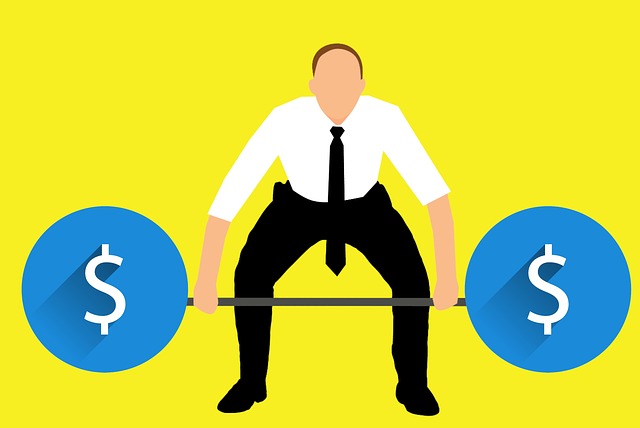 Source: Pixabay 
Caption: Successful trading in the financial market requires mental strength, resilience, and endurance. 
…
SFUNDING – The Leading Utility Blockchain platform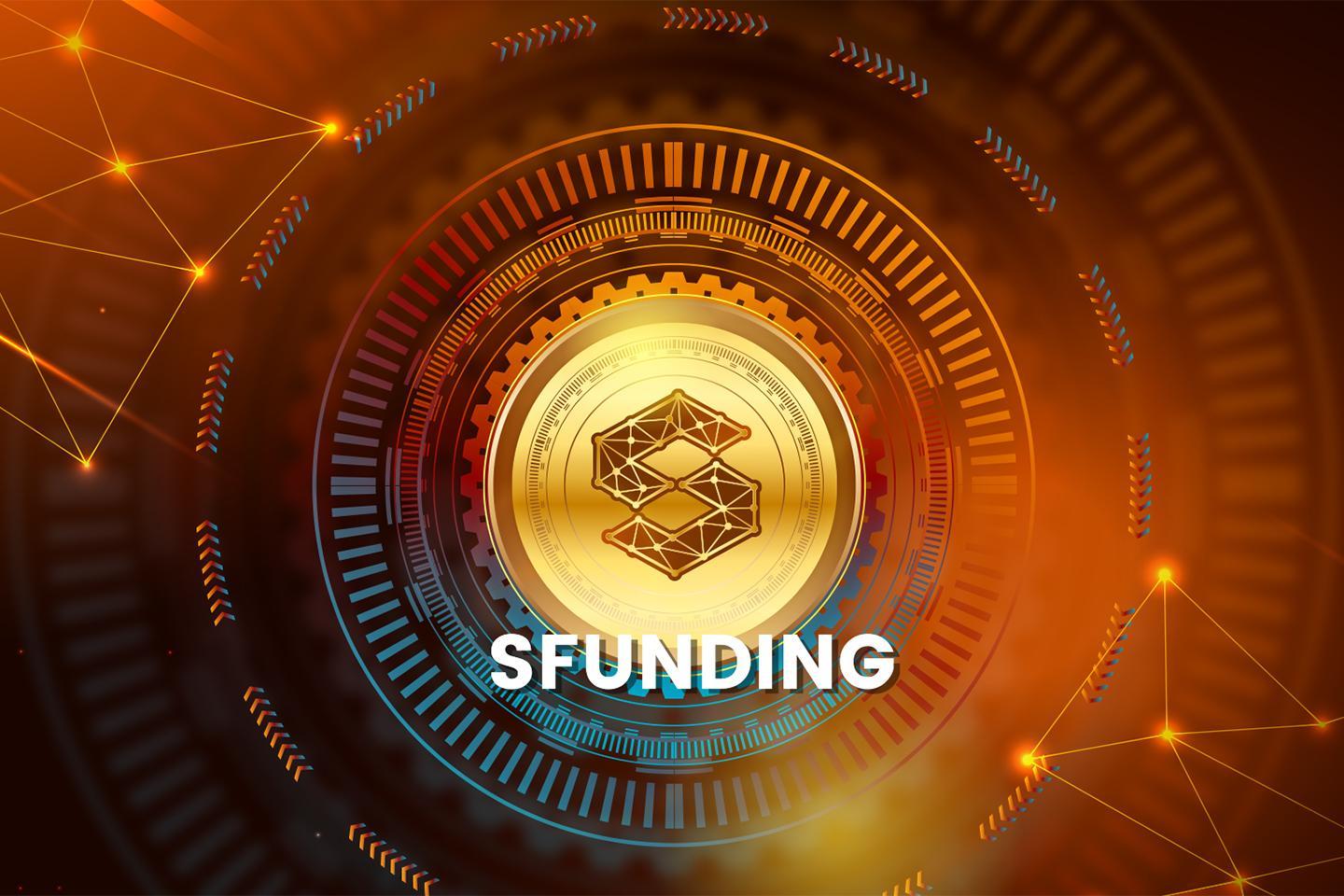 Integrating Smart Contract feature, SFUNDING was launched as a pioneering Utility Blockchain platform project. It offers a favourable environment for Dapps and decentralized entertainment services as well as ensuring transparency, fairness, and optimal user experience.
SFUNDING envisions to be the leading Utility Blockchain platform that offers a favourable environment for Dapps and decentralized entertainment services as well as ensuring transparency, fairness, and optimal user experience.
Blockchain-based games developed by SFUNDING provide users with numerous outstanding features.
Track and validate ownership of digital assets.

Offer a secure payment system

Increase competitiveness by applying innovative technology

Trade digital assets easily with high liquidity
Operating model
SFUNDING system is empowered by Blockchain technology, which brings optimal freedom for the user through an open-source, decentralized, independent, and intermediary-free platform. All user data are securely encrypted and not controlled by any parties control, including SFUNDING Developer Team. 
The launch of SFUNDING has opened up a new era of freedom and privacy where user rights and benefits are always the top priority. As an open-source platform, SFUNDING allows everyone to participate in information verification as well as the overall development of the platform.
Transaction information is always public and…
Why is Crypto Futures Trading So Easy Today?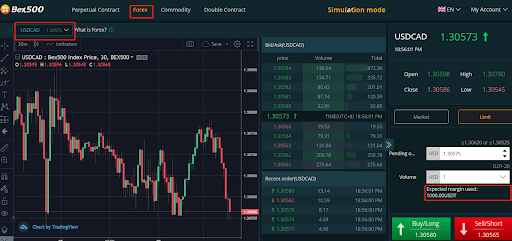 -One-on-one interview with CEO of BEX500
Bitcoin futures trading is the most efficient way to engage yourself in bitcoin market without having to acknowledge the ownership and storage responsibilities.
Some users say, crypto futures trading has never been easier with BEX500 exchange.
Can we trust BEX500 with our bitcoin? Today, we invited Anna Myshustina (Anna), CEO of BEX500 to dig more into that.

Q: hey, Anna, thank you for joining us. You were a successful trader in futures and options, what motivated your innovation in crypto industry?
Anna: My pleasure. I have been in derivatives for 8 years. As a trader, I found many crypto futures exchanges too complicated for beginners, but not efficient for the experienced.
So, we'd like to make a change. We are the first crypto exchange to introduce [ONE Account for Live & Demo]. You can login https://www.bex500.com and register for once and for all, and it will be for both live & demo trading.
While, traders in other competitors are still forced to login live and demo with 2 different accounts in 2 addresses for "live" and "testnet".
Continue Reading