This globetrotting investor explains why he chose to invest in some of eToro's CopyPortfolios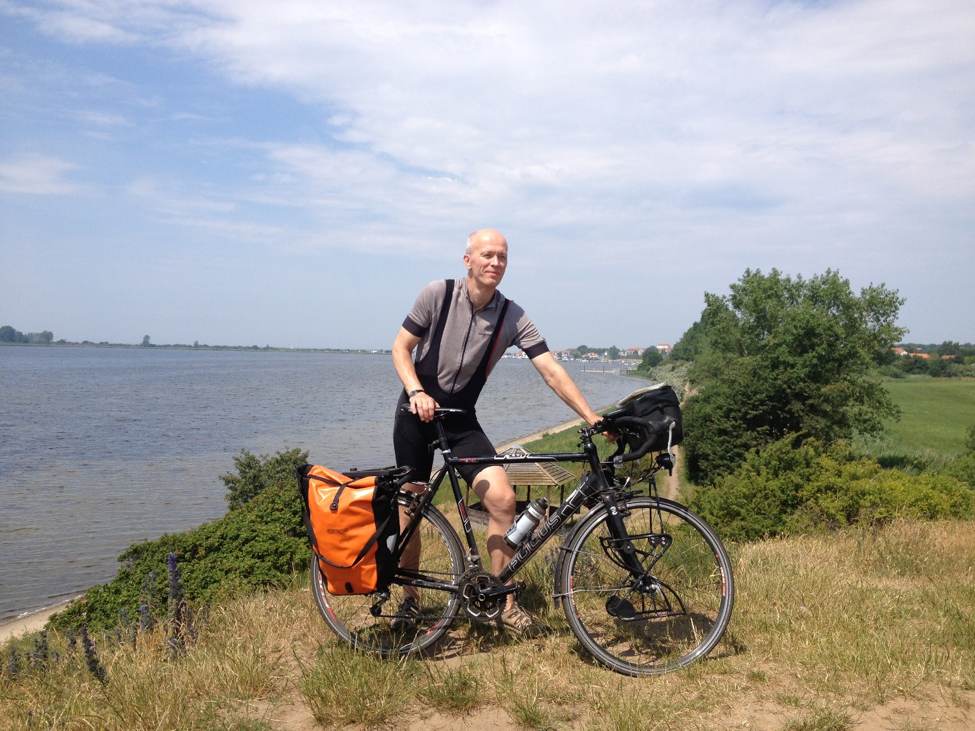 Klass (@oroumann) is an experienced investor who has worked in various fields and owned businesses in several countries. After spending some time on eToro, he discovered CopyPortfolios and started investing through them, as a long-term, complementary investment option to his day-to-day trading portfolio. Check out our interview with him below:
This is not investment advice. Past performance is not an indication of future results. Your capital is at risk.
Tell us a little bit about yourself?
My bio is everything but linear. After finishing school in Germany I moved to Mexico, where I did an apprenticeship with the customs broker TRANSUNISA SA. At the tender age of 21 I became the manager of one of their subsidiaries and only later decided to study economics.  At 30 I became the director of the Danish subsidiary of a German graphic peripherals distributor and later set up their Swedish and UK operations. My family members have multiple nationalities – so I guess we "think we are from everywhere" and that's how I invest.
How did you end up leading FotoInsight?
While studying an MBA in 2003 and with two children in independent schools in Cambridge, I was heading for financial meltdown. A large photo lab that I knew well was going digital. We set-up "FotoInside" to sell their photobooks, prints and calendars. But most internet connections were not providing sufficient bandwidth, so it wasn't going anywhere. Even worse: Intel was threatening us with their claim over the word "Inside," which frightened the partners away. I ended up with the whole business and rebranded it as "FotoInsight." Actually, the Intel threat provided benign press coverage – you could say Intel powered FotoInsight's European expansion.
As well as being an entrepreneur you have been investing in the financial markets. How did you get into the field?
In my twenties, I used to invest clients' deposits for duty payments in the stock market, basically investing other people's money for a few weeks at a time. Mexico had a 150% annual inflation, which meant that you could cream off phenomenal profits, though risk prevention and diversification were still paramount for me.
Today, apart from dealing in shares, often of smaller companies below the market-cap required for eToro, I also look after my family's estate and shares, though neither of the banks' online trading systems are as engaging as eToro's. I also occasionally blog about my trades.
Why did you then decide to invest on eToro?
After a ten-year growth streak and with a frenetic twitterer in the White House occasionally shocking investors, stock markets have become jittery. To counter this, I like to trade some Contract for Difference (CFDs) sell positions. Several platforms offer CFD trades and thereby the option to sell (or short) a stock. I came to eToro because trading on its platform is particularly fast and easy and the international range of stocks and marketplaces is larger than most. eToro covers the main cryptocurrencies too, as well as offering managed investment strategies, CopyPortfolios. I have stayed with eToro, because trading on a social platform is more engaging and you learn a lot.
You mention CopyPortfolios, which ones are you investing in?
I tend to hold a diverse range of mainly European stocks, often in companies I know from the inside. I currently complement my portfolio with two US focused Copyportfolios designed by eToro:  'BigTech' and the very interesting  'OutSmartNSDQ' Portfolio. Both require an investment in excess of $5,000 each.
How long do you plan to invest in these Portfolios?
I am into 'OutSmartNSDQ' and 'BigTech Companies' for the long term. Even though these CopyPortfolios have so far outperformed the market, they tend to go up or down when the stock market does. I will close these investment positions if I foresee a sharp decline on Wall Street. I would also consider redistributing my investment if I came to the conclusion that eToro has designed a new, more attractive investment strategy.
In regards to new CopyPortfolios, are there any specific ones that you would like to see on the platform?
While most pharmaceuticals are suffering from rapidly increasing development costs and a shrinking pipeline of new medicines, there are areas like CRISPR and Medical Marijuana I would like to invest more in, possibly through a CopyPortfolio.
I feel that we have come through a correction in the valuation of Renewable Energy and Artificial Intelligence (AI)  and would welcome international funds covering these. Fashion stocks like Luxottica, Kering, Inditex, Hermès and Adidas have been growing and would present an interesting international portfolio option in the consumer goods sector.
Female traders are in the minority. That several female popular investors have a lower risk score suggests that they invest differently. So I would like to add an 'eToro female popular investors CopyPortfolio' to my wishlist.
As the US stock market's valuation is second to none, most funds include mainly Wall Street stocks. But I would love to see a EuroStocks fund and, while probably difficult, a German "Maschinenbauer" Portfolio.
On the other extreme of my wish list would be a kind of penny stocks fund, covering devalued companies where there is still substance left, e.g. Spanish engineering group Abengoa, the Italian 'Banca Monte dei Paschi di Siena' or international furniture group Steinhoff International Holdings NV.
What do you think differentiates CopyPortfolios from investing elsewhere?
I am keeping an eye on the strategies of eToro's most popular investors and CopyPortfolios and regularly update my blog post about their performance. Once I have analysed interesting options, keeping a part of my investment in a successful, managed portfolio saves time, allowing me to focus on my other trading positions.
Because the Portfolios follow criteria different from my own, they include stocks that help to diversify. Some Market Portfolio's allow investors to diversify into specific industries, where they might not otherwise feel comfortable: CRISPR, CryptoPortfolio or PanicMode (when its time comes) spring to mind.
What are your hobbies/interests?
I am interested in politics and blog and tweet about it. I also campaign for sustainable transport and cycling and love cycle touring. I used to clock up a few thousand miles per year riding my touring bike, though since I have a larger garden now, I have had less time for cycling. Lacking time, I try to build exercise into my schedule, and sometimes, I even hop on my bike after trade fairs or meetings to cycle back home over hundreds of miles.
Please share links to some of your online activity:
My investment blog: http://exactresults.com/wp/profit/
My political blog: http://counter-offensive.blogspot.com/
FotoInsight UK: http://fotoinsight.co.uk/
LinkedIn: https://www.linkedin.com/in/klaasbrumann/
Twitter profile: https://twitter.com/iitm
CFDs are complex instruments and come with a high risk of losing money rapidly due to leverage. 65% of retail investor accounts lose money when trading CFDs with this provider. You should consider whether you understand how CFDs work and whether you can afford to take the high risk of losing your money.
This is not investment advice. Past performance is not an indication of future results.
eToro first to give retail investors financial exposure to Facebook's Libra project

eToro, the multi-asset investment platform, today announces the launch of its latest portfolio, offering investors the opportunity to take a stake in the companies involved in Facebook's Libra project.
Yoni Assia, CEO and Co-founder of eToro, comments:"The Facebook Libra project presents a seismic shift for global finance as it is the first time we are seeing a tech giant make a move into finance using crypto. We want to give people the opportunity to take a stake in it as in the past, only the private companies and individuals involved in these historic developments have benefitted from them. We want to change that. 
"eToro's mission is to open up global markets for everyone and is the only place retail investors can get exposure to developing technologies such as the Libra Coin, via a managed and regulated investment product for free." 
The portfolio comprises of the 13 publicly-traded companies involved in the Libra Association and as more companies join it, eToro will look to rebalance the portfolio, where possible. The minimum investment is just $2,000.
Yoni Assia added:"Our range of portfolios are about making it as easy as possible for investors to access the assets they want across a range of themes and ideas that they're passionate about. That could be anything from renewable energy to big tech, from cyber security to the medical cannabis industry. Given the importance of…
First wave of 120 ERC-20 tokens added to eToro wallet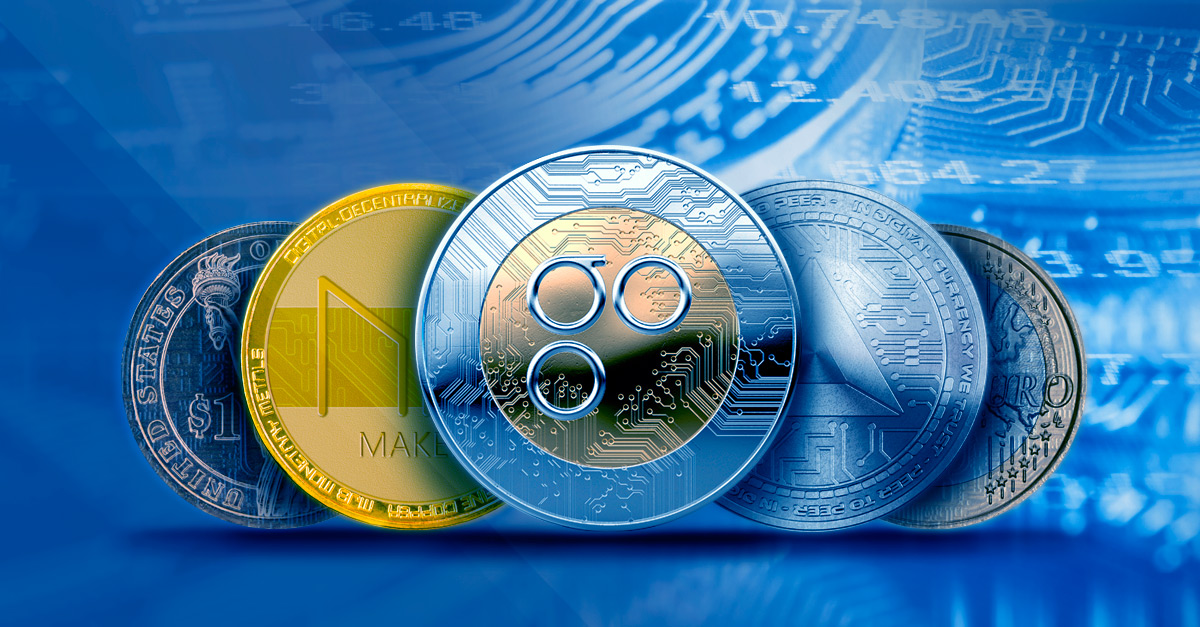 New tokens include two eToro stablecoins
eToroX, the blockchain subsidiary of global investment platform eToro, today announces it will add 120 ERC-20 tokens to its multi-crypto on-chain wallet.
The first 5 of the 120 tokens added to the wallet today are 3 cryptoassets: Maker (MKR), Basic Attention Token (BAT), OmiseGO (OMG) and two eToro stablecoins: eToro EuroX (EURX) and eToro US DollarX (USDX).
Doron Rosenblum, Managing Director of eToroX, comments: "Adding 120 ERC-20 tokens to the eToro wallet is further evidence of our belief that one day all investable assets will be tokenized. One of the main barriers to mass adoption of cryptoassets is lack of access. Making these first 5 tokens available enables more people to transfer and hold them into a secure and regulated wallet. The next step will be adding more ERC-20 tokens to our exchange, which we plan to do in the near future." 
ERC-20 tokens are used solely on the Ethereum blockchain network and must follow a set of rules so that they can be shared, exchanged for other cryptoassets or transferred to a crypto wallet.
The eToro wallet is a mobile application available via Google Play and the Apple App Store. It provides an easy to use customer interface and enhanced security. Multi-signature* security gives users the ability to see their on-blockchain transactions and balances without the fear of losing their private…
ETOROX DEVELOPS CODE TO TOKENIZE ASSETS ON LIBRA BLOCKCHAIN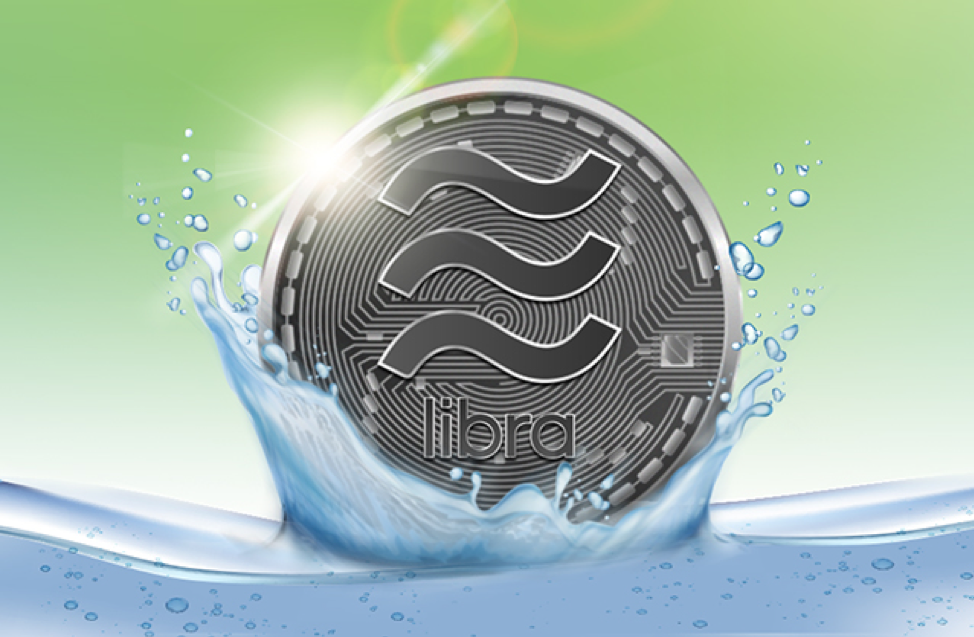 Thursday 20 June 2019
Facebook's Libra project marks a seismic moment for global finance. As the dust begins to settle after Tuesday's announcement, both the crypto and traditional finance industry are busy grappling with the challenges and opportunities presented by Libra.
eToroX Labs Blockchain Science team, comprising Chief Blockchain Scientist Dr. Omri Ross, Peter Emil Jensen, and Johannes Rude Jensen, was quick off the mark to investigate how eToro's tokenized assets (and the technology behind them) would work on Libra's initial prototype, and how well it suited the existing specification.
Dr. Omri Ross, eToro's Chief Blockchain Scientist, comments: "The prototype of the Libra blockchain – the testnet – launched on Tuesday and is in beta mode until the launch in H1 2020. We were excited to explore a test implementation of eToro's tokenized assets on Libra in Move IR."
By exploring Libra's capabilities, and using Move IR (the intermediate representation of what will eventually be the final programming language), they successfully managed to implement an initial version of eToros tokenized assets on the Libra Network.
Using a previous specification targeting the Ethereum blockchain, the team wrote and executed a basic implementation for creating digital assets (tokenization capabilities) on Libra.
Top two takeaways:
In Move, resources (data structure types) cannot be moved or copied — an extremely constructive and beneficial capability, especially for digital assets, since it prevents accidental duplication…