Popular Investor Sergejs Kovalonoks talks about his methodical investment habits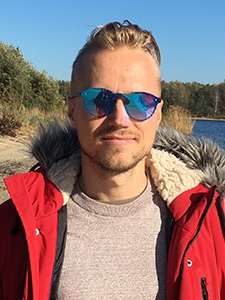 Sergejs (@BalanceAM) from Latvia is a Popular Investor who likes to keep his Risk Score low. He has been with eToro since late 2017, and if you check out his stats, you'll see he says he has 8 years of trading experience. His strategy involves rotating his portfolio at the end of each quarter, and he often uses short positions as a diversification tool. We asked him a few questions about his trading habits on eToro:
65% of retail investor accounts lose money when trading CFDs with this provider. You should consider whether you can afford to take the high risk of losing your money.
Past performance is not an indication of future results. This is not investment advice.
1. Tell us a little bit about yourself
I'm 30 years old, living in Riga, Latvia. My passion for markets emerged when I first saw an ad of a brokerage firm on a billboard in my university, on the Economics and Business Administration building, which stated "start trading FX and become financially independent." A couple of days later I found myself in the library surrounded by a pile of books about forex trading. These were ancient books, with too many charts and indicators, and I had no idea what it all was about (though I still enjoyed to read them), and it was the only occasion in which I was reading books at university during the evening. Cutting a long story short, after finishing my studies, I quickly entered the asset management industry where I continue to study and work as a financial analyst for almost 9 years now.
2. Did you have previous experience with financial investments before joining eToro?
Before joining eToro, I already had plenty of experience in managing money and a necessary fundamental knowledge of working with various financial instruments. However, eToro's social component was something entirely new to me, and in the beginning, it was difficult to figure out what people value the most and what they want to see from an adequate Popular Investor. I'm still in the process of adjusting the way I present the data and explain my decisions so that everybody knows exactly what's going on. Sometimes it feels like an unending process.
3. Why did you choose to join eToro?
Honestly, I think it is the by far the best option at the moment to bring institutional management expertise into the broader retail market. eToro offers not only a reliable and easy-to-use platform, but also the support of a highly dedicated team that responds with interest and enthusiasm on any new ideas brought forth by the wide range of traders/investors globally. Also, the compensation structure was attractive too, and I really liked that it is linked to the quality of a Popular Investor's decisions and performance. Lastly, the fact that the whole environment is so transparent gives assurance that your skills and values will not be missed.
4. What are the three key benefits of using eToro?
In my view, the primary advantage of the eToro platform is its simplicity, and that it does not limit portfolio managers in complexity. The way things are organised gives many people an easy way to connect with markets and asset managers around the world. The second component is undoubtedly the possibility always to have an open line of communication. Here you can get feedback from investors almost instantly, especially if you did something wrong, which helps to correct the decision-making process and learn much quicker. The third element is the fact that the company is run by a CEO who has a clear vision of the future of the finance industry and an obsession with making it more accessible to those who need it the most.
5. How has eToro changed the way you trade?
Everything changes us in some way, and the investment process is not isolated from things surrounding us. By having exposure to eToro, I think I became even more dedicated to making the investment process more agile and plausible for a wide range of audience.
6. What is your type of trading strategy and what is it focused on?
To navigate through the different type of cycles, whether it is credit, business or economic, investors should have an attitude of "I know nothing about the future, but I will do my best to navigate through anything that comes". My investment process is straightforward and based on the fact that companies with a higher spread between returns and the cost of capital, in the long-term, are rewarded the most. I cannot give you specific criteria and measurements, but I can say that every potential investment should survive my four different layers of screening before it can get into the portfolio.
The first layer is based on volume and price analysis. The second one is purely fundamental analysis driven, with criteria being automatically adjusted based on the incoming data. The third one helps to make a vital allocation decision. Finally, the last step involves finding the evidence that your initial case is wrong. This is probably one of the most important ones, and I spend most of the time finding factors that could significantly deteriorate the prime case scenario.
I also deploy the concept that things should be in balance and not overstretch in any direction for an extended period of time. It means that I don't want to have exposure to growth, value, core, longs or shorts in a way that limits my ability to respond to growing risk in various pockets of the financial markets. The balance means finding a point in which you bear a risk that is more than compensated in a scenario that is most likely to happen. It's never the same thing, but the principles that move you closer to the balance are always reliable and rarely change.
7. What are the benefits of being a Popular Investor and what is your long-term goal as one?
Being a Popular Investor creates a deep sense of responsibility and care for the people who decided to stick with you. My goal is to continuously improve my strategy so that it can withstand multiple cycles and make people a little bit happier financially.
8. Do you have any advice for your copiers/users considering copying you?
I wrote a post once for helping people decide who to copy. It included many things, but I will say the most important one: You are the king when it comes to rewarding/punishing investor for great efforts or negligence, and all that you need to do is to start or stop copy. Period. For your financial well-being, it's essential to have exposure to the stock market, to make sacrifices regarding short-term pleasures which in turn saves you more money that you can put to work. Never save money that you can spend now and upgrade your performance in the markets. Be highly attentive to these things. Maybe a new iPhone is not really necessary for you right now; maybe your old TV is still ok – don't throw money left and right just for the sake of 1-5 days pleasure. If you decided to copy me, don't fall into the trap that I will be able to make you rich. Yes, I will do the best I can, but you should also make a lot of efforts both emotionally and physically to stick to the plan and fight for your financial independence.
9. What are your hobbies?
Apart from being overly engaged with the markets, sometimes I enjoy playing tennis with my friends, having a simple walk in nature with my dog and family, playing the guitar or reading a good book. You also need to challenge yourself constantly, so sometimes I also enjoy risky activities such as snowboarding, climbing or dirt bike riding.
65% of retail investor accounts lose money when trading CFDs with this provider. You should consider whether you can afford to take the high risk of losing your money.
Past performance is not an indication of future results. This is not investment advice.
eToroX launches gold and silver stablecoins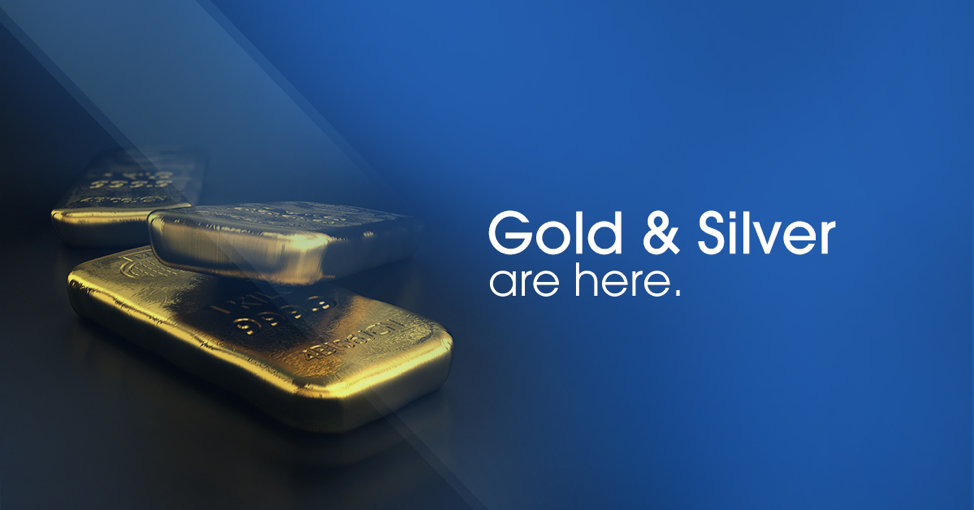 – Broadens range of assets available on their secure, regulated exchange –
eToroX, the blockchain division of global investment company eToro, has today announced the addition of two commodity-stablecoins – eToro Gold (GOLDX) and eToro Silver (SLVX), two further fiat-stablecoins – eToro Ruble (RUBX) and eToro Yuan (CNYX) – plus 15 fiat pairs to its crypto exchange.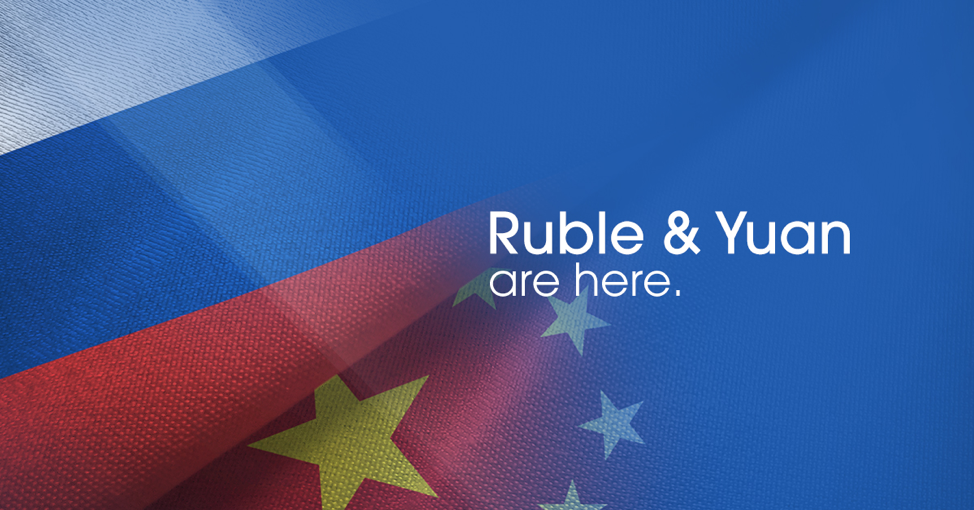 Commenting on the news, Yoni Assia, Co-founder and CEO of eToro, said: "The blockchain brings transparency and a new paradigm for asset ownership. We believe this is the future of finance and we'll see the greatest transfer of wealth ever onto the blockchain.
"One of the key obstacles that cryptoassets need to overcome for mainstream adoption is price stability. Stablecoins largely eliminate this hurdle, creating a more user-friendly way to interact with the blockchain. By adding eToro Gold and eToro Silver and expanding our fiat-stablecoin range to 10, we are demonstrating the vast potential offered by tokenized assets."
The new instruments added to the eToroX exchange are:
2 commodity-stablecoins: eToro Gold (GOLDX) and eToro Silver (SLVX)
2 new fiat-stablecoins: eToro Ruble (RUBX) and eToro Yuan (CNYX)
17 fiat pairs: USDEX-EURX, USDEX-GBPX, USDEX-JPYX, USDEX-CHFX, USDEX-AUDX, USDEX-NZDX, USDEX-CADX, USDEX-RUBX, USDEX-CNYX, EURX-GBPX, EURX-JPYX, EUR-CHF, EURX-AUDX, EURX-NZDX, EURX-CADX, GOLDX-USDEX…
Simplicity, transparency and low risk: Here's why Popular Investor Enmanuel Bautista chose eToro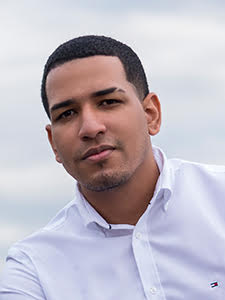 Enmanuel (@big-profits) from the Dominican Republic has been in finance for all of his adult life. After reviewing several online trading platforms, he decided to focus on eToro, because of the platform's ease of use and transparency. We asked him a few questions about his trading habits and strategies:
66% of retail investor accounts lose money when trading CFDs with this provider. You should consider whether you can afford to take the high risk of losing your money.
Tell us a little bit about yourself
I am Enmanuel Bautista from the Dominican Republic, owner of a leading online Latin loan company. I dedicate myself to the business of finance (personal loans) and trading. Since I was a child, one of my goals has been to be independent, and eToro has helped me achieve this goal. I have never been an employee and I have been in the financial business since I was 17.
Did you have previous experience with financial investments before joining eToro?
Yes, I used to make investments in local banks and local exchanges. In 2010, I began buying my local currency pairs EUR/DOP and USD/DOP without leverage. After that, in 2012, I tested some online brokers (3 including eToro) with binary options and trading with leverage. Following a large loss with high risk trading…
Basic Income Earth Network welcomes GoodDollar into community as first blockchain-based project at UBI-Nordic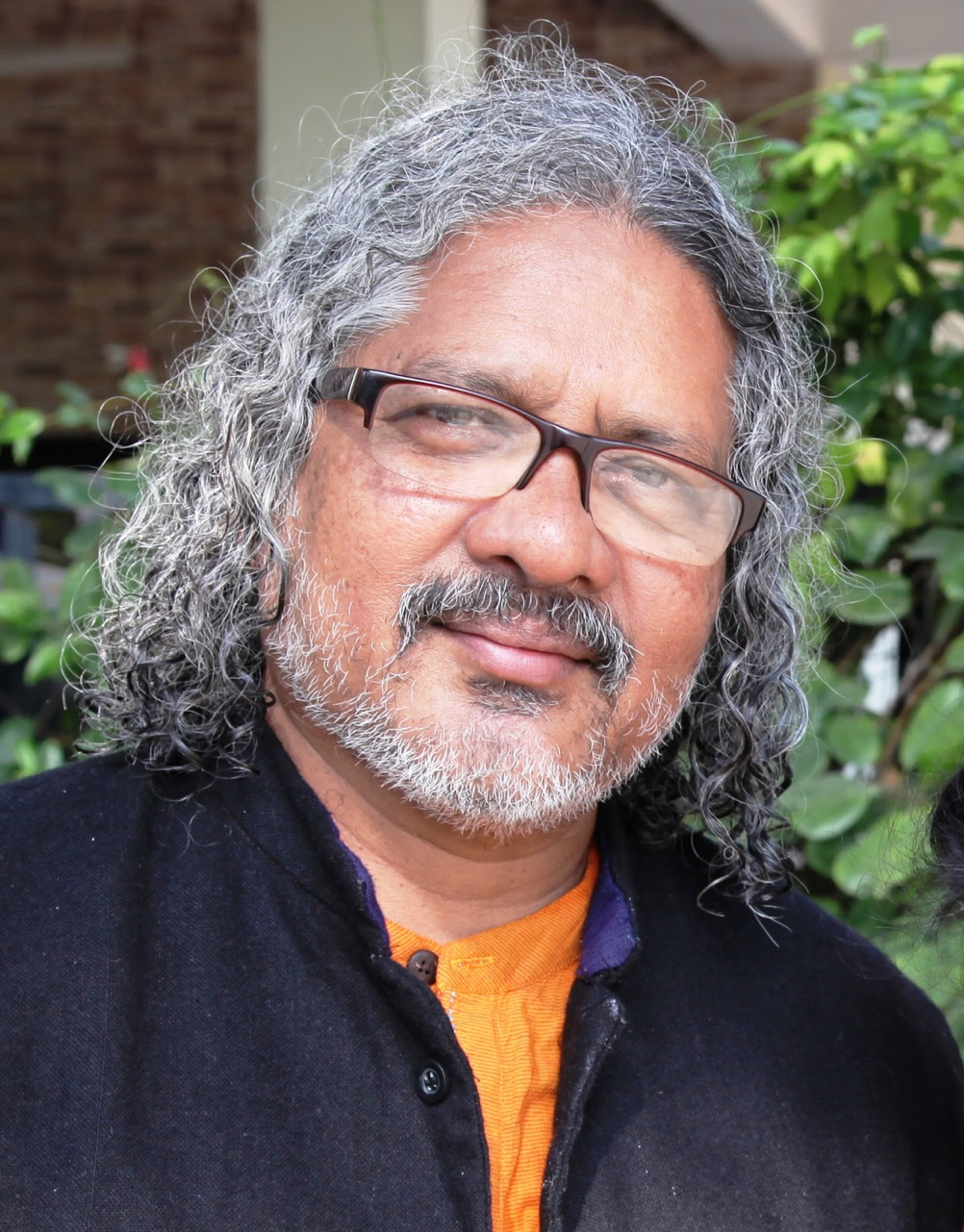 GoodDollar reached a key milestone in early April by becoming the first blockchain-based project to present at an international Basic Income Earth Network(BIEN) event. The general reaction at UBI-Nordic 2019, held in Oslo between April 5 and 7 and hosted by BIEN Norway, was encouraging, according to Dr. Sarath Davala, Vice Chairman of BIEN.
"I believe it was the first time anyone from outside our regular basic income community made a presentation about blockchain and universal basic income (UBI)," he said of GoodDollar's appearance at the three-day summit, a key event in the UBI calendar.
Strong starting point: Dr. Sarath Davala, Vice President of BIEN, said that GoodDollar's presentation at UBI-Nordic was encouraging
BIEN was established in London in 1986 by Belgian political economist Philippe Van Parijs, and for over three decades its group of progressive-minded academics has promoted the idea of UBI.
That GoodDollar was invited to speak at UBI-Nordic and introduce itself to the basic income community, was a landmark moment for the not-for-profit research hub, which explores how decentralized cryptocurrencies and blockchain technology may enable models based on UBI.
Like most members and affiliate projects within the basic income community, GoodDollar's driving aim is to reduce wealth inequality – yet using a global-first approach. Dr Davala, the coordinator for India Network for…