Popular Investor Sergejs Kovalonoks talks about his methodical investment habits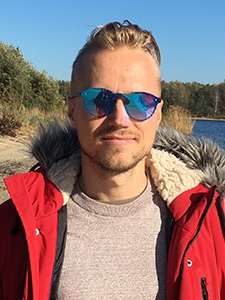 Sergejs (@BalanceAM) from Latvia is a Popular Investor who likes to keep his Risk Score low. He has been with eToro since late 2017, and if you check out his stats, you'll see he says he has 8 years of trading experience. His strategy involves rotating his portfolio at the end of each quarter, and he often uses short positions as a diversification tool. We asked him a few questions about his trading habits on eToro:
65% of retail investor accounts lose money when trading CFDs with this provider. You should consider whether you can afford to take the high risk of losing your money.
Past performance is not an indication of future results. This is not investment advice.
1. Tell us a little bit about yourself
I'm 30 years old, living in Riga, Latvia. My passion for markets emerged when I first saw an ad of a brokerage firm on a billboard in my university, on the Economics and Business Administration building, which stated "start trading FX and become financially independent." A couple of days later I found myself in the library surrounded by a pile of books about forex trading. These were ancient books, with too many charts and indicators, and I had no idea what it all was about (though I still enjoyed to read them), and it was the only occasion in which I was reading books at university during the evening. Cutting a long story short, after finishing my studies, I quickly entered the asset management industry where I continue to study and work as a financial analyst for almost 9 years now.
2. Did you have previous experience with financial investments before joining eToro?
Before joining eToro, I already had plenty of experience in managing money and a necessary fundamental knowledge of working with various financial instruments. However, eToro's social component was something entirely new to me, and in the beginning, it was difficult to figure out what people value the most and what they want to see from an adequate Popular Investor. I'm still in the process of adjusting the way I present the data and explain my decisions so that everybody knows exactly what's going on. Sometimes it feels like an unending process.
3. Why did you choose to join eToro?
Honestly, I think it is the by far the best option at the moment to bring institutional management expertise into the broader retail market. eToro offers not only a reliable and easy-to-use platform, but also the support of a highly dedicated team that responds with interest and enthusiasm on any new ideas brought forth by the wide range of traders/investors globally. Also, the compensation structure was attractive too, and I really liked that it is linked to the quality of a Popular Investor's decisions and performance. Lastly, the fact that the whole environment is so transparent gives assurance that your skills and values will not be missed.
4. What are the three key benefits of using eToro?
In my view, the primary advantage of the eToro platform is its simplicity, and that it does not limit portfolio managers in complexity. The way things are organised gives many people an easy way to connect with markets and asset managers around the world. The second component is undoubtedly the possibility always to have an open line of communication. Here you can get feedback from investors almost instantly, especially if you did something wrong, which helps to correct the decision-making process and learn much quicker. The third element is the fact that the company is run by a CEO who has a clear vision of the future of the finance industry and an obsession with making it more accessible to those who need it the most.
5. How has eToro changed the way you trade?
Everything changes us in some way, and the investment process is not isolated from things surrounding us. By having exposure to eToro, I think I became even more dedicated to making the investment process more agile and plausible for a wide range of audience.
6. What is your type of trading strategy and what is it focused on?
To navigate through the different type of cycles, whether it is credit, business or economic, investors should have an attitude of "I know nothing about the future, but I will do my best to navigate through anything that comes". My investment process is straightforward and based on the fact that companies with a higher spread between returns and the cost of capital, in the long-term, are rewarded the most. I cannot give you specific criteria and measurements, but I can say that every potential investment should survive my four different layers of screening before it can get into the portfolio.
The first layer is based on volume and price analysis. The second one is purely fundamental analysis driven, with criteria being automatically adjusted based on the incoming data. The third one helps to make a vital allocation decision. Finally, the last step involves finding the evidence that your initial case is wrong. This is probably one of the most important ones, and I spend most of the time finding factors that could significantly deteriorate the prime case scenario.
I also deploy the concept that things should be in balance and not overstretch in any direction for an extended period of time. It means that I don't want to have exposure to growth, value, core, longs or shorts in a way that limits my ability to respond to growing risk in various pockets of the financial markets. The balance means finding a point in which you bear a risk that is more than compensated in a scenario that is most likely to happen. It's never the same thing, but the principles that move you closer to the balance are always reliable and rarely change.
7. What are the benefits of being a Popular Investor and what is your long-term goal as one?
Being a Popular Investor creates a deep sense of responsibility and care for the people who decided to stick with you. My goal is to continuously improve my strategy so that it can withstand multiple cycles and make people a little bit happier financially.
8. Do you have any advice for your copiers/users considering copying you?
I wrote a post once for helping people decide who to copy. It included many things, but I will say the most important one: You are the king when it comes to rewarding/punishing investor for great efforts or negligence, and all that you need to do is to start or stop copy. Period. For your financial well-being, it's essential to have exposure to the stock market, to make sacrifices regarding short-term pleasures which in turn saves you more money that you can put to work. Never save money that you can spend now and upgrade your performance in the markets. Be highly attentive to these things. Maybe a new iPhone is not really necessary for you right now; maybe your old TV is still ok – don't throw money left and right just for the sake of 1-5 days pleasure. If you decided to copy me, don't fall into the trap that I will be able to make you rich. Yes, I will do the best I can, but you should also make a lot of efforts both emotionally and physically to stick to the plan and fight for your financial independence.
9. What are your hobbies?
Apart from being overly engaged with the markets, sometimes I enjoy playing tennis with my friends, having a simple walk in nature with my dog and family, playing the guitar or reading a good book. You also need to challenge yourself constantly, so sometimes I also enjoy risky activities such as snowboarding, climbing or dirt bike riding.
65% of retail investor accounts lose money when trading CFDs with this provider. You should consider whether you can afford to take the high risk of losing your money.
Past performance is not an indication of future results. This is not investment advice.
Cybersecurity took center stage in 2018 and could present an exciting investment opportunity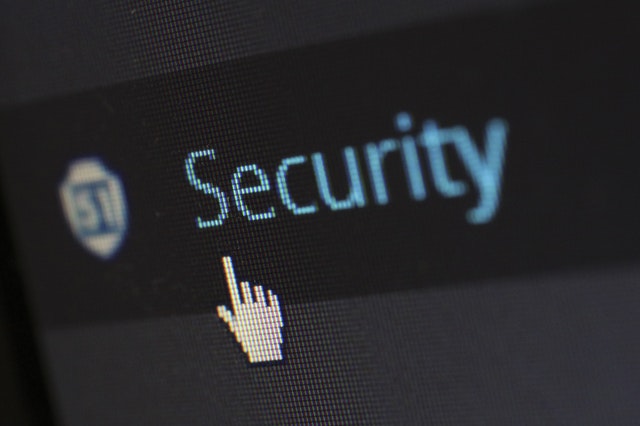 Cybersecurity has always been a topic of importance for both enterprises and individuals. However, 2018 was riddled with events that highlighted just how crucial an issue it is, following privacy breaches such as the Cambridge Analytica Facebook scandal. With renewed interest in online safety and privacy, cybersecurity stocks are attracting increasing attention in the investment world.
2018 – the year of the hack
The attention to online privacy reached new heights in 2018, following the Cambridge Analytica scandal, which jeopardised the data of some 87 million Facebook users¹. The scandal put in question many of Facebook's user privacy practices, resulting in Founder and CEO Mark Zuckerberg testifying before Congress. A month later, the General Data Protection Regulation (GDPR) came into effect in the EU, applying new restrictions on any entity that collects personal data.
The dynamics of online security
One of the reasons cybersecurity is, and will remain, a hot topic is the ever-changing nature of the online world. With so much sensitive information being stored in the cloud and on computer networks, the risks are ever growing and the need for effective cyberdefenses is ever present. From "simple" risks, such as phishing scams, to complex ransomware programs and crypto mining bots, each person and enterprise with an online presence is in danger of falling victim to a cyber attack.
The cybersecurity industry is huge, estimated at more than…
Mobile payments is a big market – and it's about to get much bigger
In recent years, mobile payment has become a key method of online shopping and other forms of eCommerce. With more members of Generation Z, who grew up in a world where smartphones were not an innovation, but a reality, this segment of the financial space is expected to grow tremendously in coming years. With more smartphones in people's pockets and an increasing number of countries shifting towards cashless economies, it is no surprise that many of the leading payment technology companies in the world are constantly working to introduce new and improved payment solutions.
In 2016, the mobile payment market was valued at $601 billion¹. By 2017, it grew to nearly $720 billion², and it is expected to cross the $1 trillion milestone in 2019³. Forecasts suggest that it will continue to grow, reaching anywhere between $2.7 and $4.5 trillion by 2023. This growth will be prompted by many catalysts, which will both get more people to use mobile payments and make it easier for existing users to conduct more of their transactions with mobile devices.
Going mobile
The introduction of mobile internet and smartphones placed mobile payment at the fingertips of billions around the world. As the industry grew, more users started using mobile payments, due to its seamless, frictionless nature. Moreover, using an application for making payments gives the user more transparency and control over their finances,…
Big banks, big opportunity? Earnings season kicks off

Each quarter, publicly listed companies share their earnings reports with their investors and the general public. These reports provide insights into each company's performance and more often than not, impact their stock prices. Over the next six weeks, companies will be sharing their reports for the fourth quarter of 2018 (Q4), with major banks kicking off the earnings season.
Reporting earnings in a challenging market
This earnings season has a very meaningful backdrop, as Wall Street has been heavily impacted by external forces recently. Firstly, the Fed's drive to hike rates over the past year, with four rate hikes in 2018, has put pressure on the market.
Perhaps the most important factor causing Wall Street to struggle recently has been the rising yield of 10-year bonds. These bonds, issued by the US Treasury, present a relatively low-risk investment option and produce steady returns twice a year. When the interest produced by these bonds is high, it could push investors away from the stock market, as the safer option is now also high yielding. Recently, 10-year bond yields have been giving investors interest rates of 2.73%.
Entering this earnings season, many companies face the challenge of remaining a lucrative investment option for their shareholders. For some companies in the financial sector, this season might be especially crucial, as they have to recover from less-than-impressive results last quarter.
Banking on earnings
…