OpenUBI Ecosystem Launched by GoodDollar and Partners in Berlin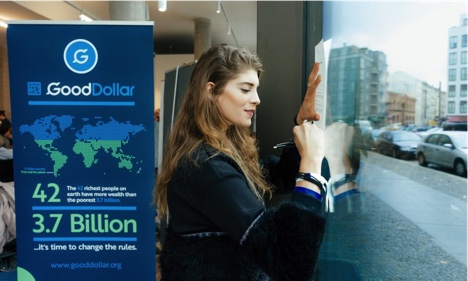 At Web Summit 2018, in early November, Yoni Assia, Chief Executive of eToro, announced the launch of GoodDollar: an ecosystem-led project that explores how cryptocurrency and blockchain technology may reduce inequality through models based on universal basic income (UBI).
Less than two weeks later, on November 19, GoodDollar's first community event took place, in Berlin, and was designed to establish an OpenUBI ecosystem. The day-long conference, titled OpenUBI in the Crypto Age, gathered like-minded people seeking to reduce wealth inequality from around the globe.
The event, held at the office of amatus. in the north of the German capital, attracted numerous leading lights in this space from all over the world. It was part of Revision Summit 2018, a social-impact technology conference, and sponsored by eToro, the leading global social trading and investing platform that is funding $1 million towards GoodDollar.
The OpenUBI community has been formed to encourage collaboration and discussion around UBI and its technological implementation. "Anyone can join because we are building a decentralised community," says Gilad Barner, GoodDollar's community and operations manager.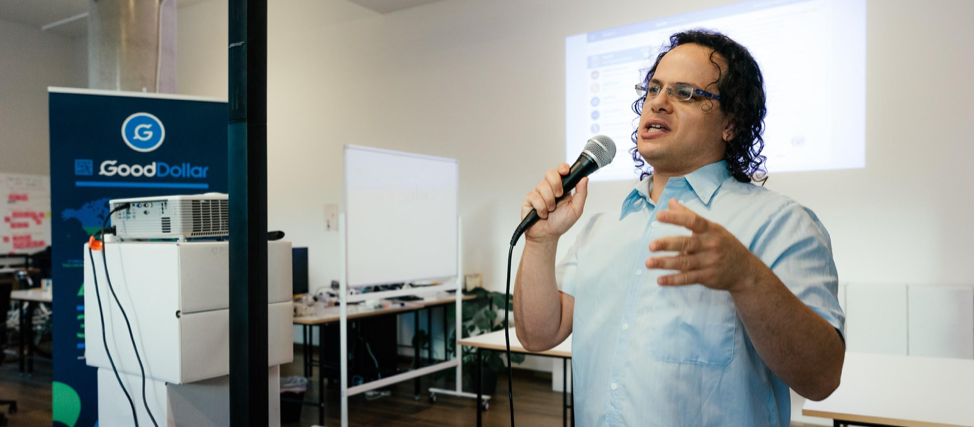 He traveled from Tel-Aviv and organized the launch event in Berlin, along with Anna Blume and Christian Hildebrand, founders of Value Instrument, an organization designed to stimulate economic activity in communities. During the event, an interactive demonstration of the Value Instrument alpha product was held, which illustrated an unusual approach of digital UBI via a chat application.
"Berlin has a very vibrant, pioneering, UBI-aware community," continues Mr. Barner. "There are a lot of projects happening in this space in the city."
For example, one project is Circles, an electronic cryptocurrency that aims to create and distribute a globally accessible UBI. Julio Linares and Karenina Schröder, from the Berlin-based organization that utilizes a network of enthusiasts and volunteers, provided lectures on their work. Karenina's enlightening talk focused on the rise of women in blockchain and specifically the OpenUBI space.
Two afternoon panel sessions – discussing governance and identity challenges of both crypto and UBI – particularly sparked debate, and ideas. Panelists talked about how individuals and groups should work together in this area. Moreover, project leaders left the conference with a much better idea of how to collaborate, and who with.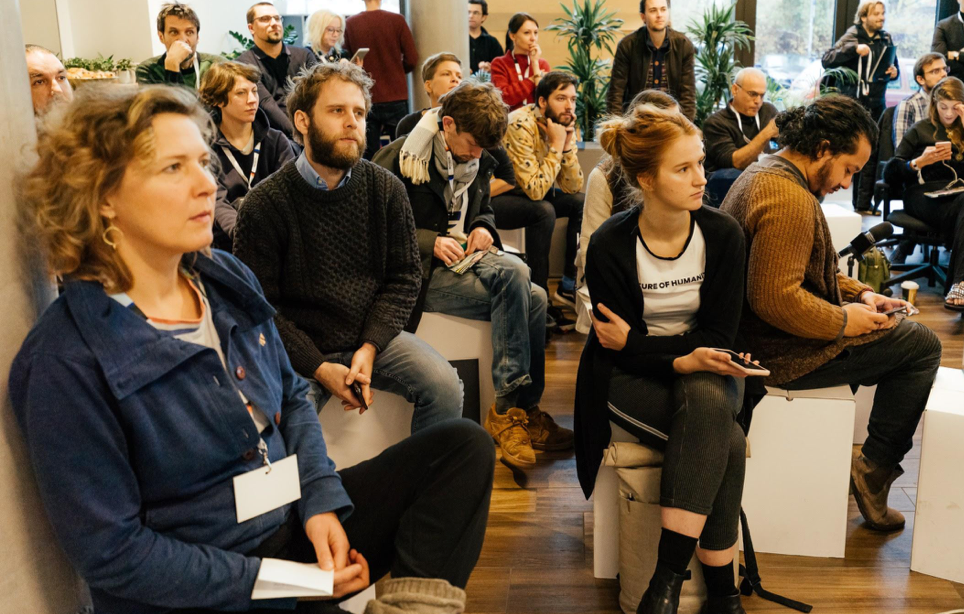 One delegate, Kingsley Advani, founder and partner at Chainfund Capital, said: "We have never had such an opportunity or a platform to be able to provide UBI at scale. In this day and age we have the technology, and with the blockchain, companies like GoodDollar can provide UBI to those with the greatest need. We also have the potential to audit UBI. We can track if a family in Africa has received UBI and in the future, we can follow what they use the proceeds for."
Cem Dagdelen, Founder at Horatii Partners, agreed and said: "UBI is a design space where you can actually create future economic systems. [Karl] Marx only had his pen and paper while designing [UBI], and now we have this beautiful design space where we can create autonomous entities, economic systems. UBI fits here perfectly."
Another attendee, meditation facilitator Thorsten Wiesmann, was similarly enthusiastic about OpenUBI. "Evolution of humanity goes to a direction where we need to be conscious of our choices on an ethical level, much more than ever before, with artificial intelligence and other developments. Cryptocurrencies and UBIs, these are tools, or playgrounds, you might call them, to find out solutions that work for everyday life and for the society as a whole," he said.
"The first get-together event was very well received and very successful," continues Mr. Barner. "People were hugely excited to meet one another, and itching to start collaborating on projects. It was great to see attendees realising there truly is an ecosystem. It was proof that this is possible."
"Many individuals, all around the world, are coming to the conclusion that UBI solutions need to be explored. There is no reason why they should not work together, and if they do it will be much more efficient. A lot of meetings were generated from the conference."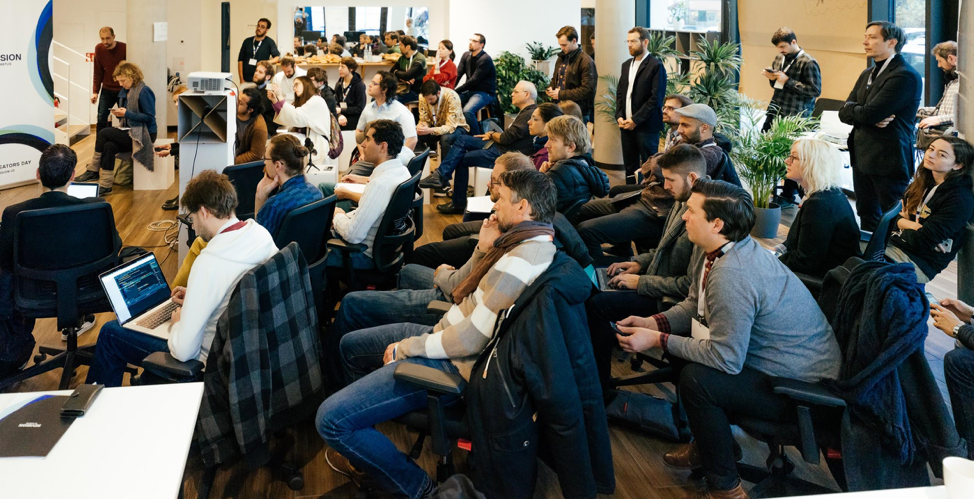 Mr Assia was also greatly encouraged by the OpenUBI event in Berlin. He hopes this movement will encourage communication and collaboration within this space, and be the catalyst for GoodDollar and other UBI projects to be developed, which is the ultimate goal. "I was excited to see the ecosystem collaborating, and feel confident that OpenUBI will lead to significant breakthroughs and the creation of amazing products in this space," he says.
The Berlin conference marked the first cornerstone of the OpenUBI community, according to Mr. Barner. He will be in London later on this week, on December 13, moderating a GoodDollar panel at The Next Web's Hard Fork summit. "I hope everyone can come along to this event, which will indicate how active the ecosystem is in London, and what projects are happening" he adds. "The OpenUBI movement is just starting, and I want to see this sort of activity happening in every city in the world."
Join GoodDollar. The project needs builders, scientists, and experts in identity, privacy, and financial governance, as well as philanthropists and ambassadors. Email GoodDollar at hello@gooddollar.org, contact us via our social media channels (Twitter and Telegram) or join the OpenUBI movement.
Cryptocurrency Exchange Analysis: eToroX Exchange Review June 2019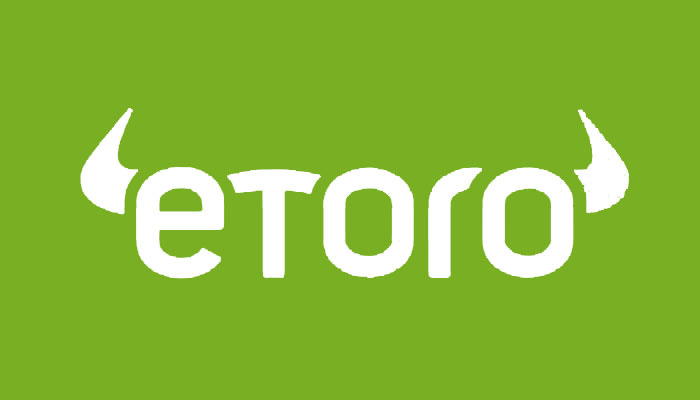 eToroX is a crypto exchange that is a subsidiary of eToro social trading platform. eToroX has been granted a distributed ledger technology (DLT) licence from the Gibraltar Financial Services Commission (GFSC). eToroX represents a bridge between the traditional investing and the new digital world.
Supported currencies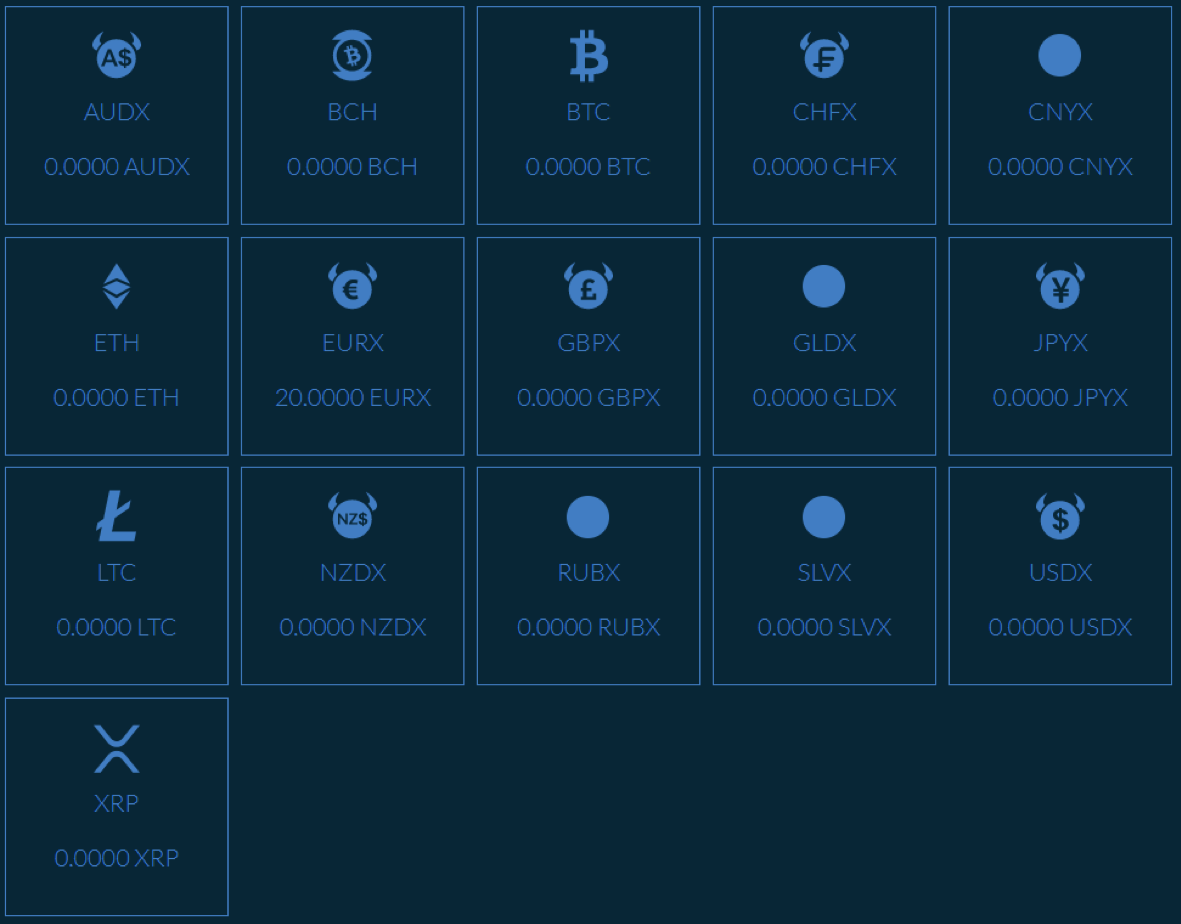 eToroX offers 17digital assets: 5 cryptocurrencies and 10 Tokenized Assets. eToroX is in the midst of creating numerous variations of tokenized and digital assets. Seems like eToroX added the most popular cryptocurrencies to the current listings on its platform. The same strategy has also been used by other exchanges, in their early stages. eToroX's current range of trading pairs and tokenized assets is surprisingly sizable, considering it was only released recently.
eToroX exchange Fees & Limits

Trading fees refer to the actual cost of carrying out a trade (buying/selling) on eToroX exchange. The fees associated with a cryptocurrency exchange play an important role for users in evaluating the cost of trading relative to other exchanges in the market. Exchange fees currently are:

Withdrawal…
eToro sponsors Moto2 team American Racing KTM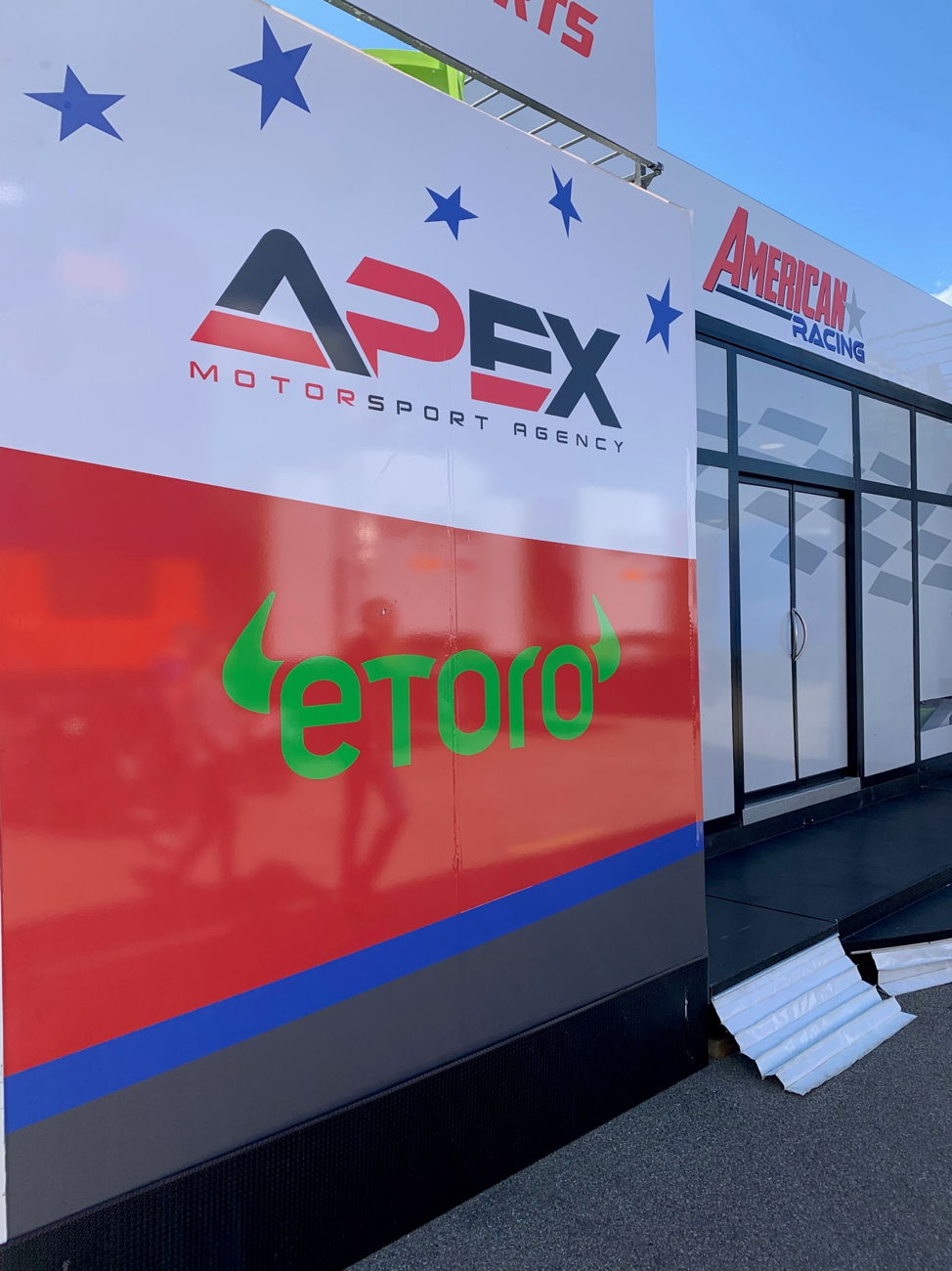 – Announcement is the latest stage in eToro's sports sponsorship programme, following landmark deal with 7 Premier League clubs in 2018/19
eToro, the global multi-asset investment platform, today announced its latest sponsorship deal, signing on as a partner with Moto2 team, American Racing KTM. eToro will become an Official Sponsor to the team and its two promising young riders, Iker Lecuona (@ikerlecuona_27) and Joe Roberts (@joerobertsracer) for the rest of the 2019 season.
Moto2 is part of the internationally renowned MotoGP World Championship, with races held in nearly 20 locations across the world each year. Races are attended by around 100,000 spectators each round, with an online fan base of up to 100 million viewers per event. As a team sponsor, eToro will gain further exposure for its brand through an extensive range of marketing opportunities, including bike and team clothing branding, hospitality and digital rights.
Yoni Assia, CEO and Co-founder of eToro, said: "Moto2 is just like us. Fast, exciting and full of young talent on the way up. It's a great opportunity to contribute to the development of this team, and particularly its two young stars, Iker and Joe. MotoGP has an incredibly passionate, devoted fan base which is part of the reason this partnership appealed to us so much. We're going to enjoy working with everyone and supporting them across the season."
Eitan Butbul, Principal Owner…
Blockchain Leaders Must Collab-orate For Humanity's Sake – And Provide Real-World Solutions For The Four Billion People In The Developing World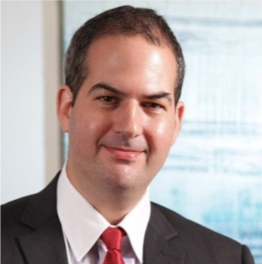 By Ziv Keinan, Legal Lead, GoodDollar
Given the developing world has a population of around four billion – and counting – there is an enormous opportunity to use blockchain technology for the betterment of humanity. We should embrace this chance to be a force for good, to fight poverty and provide financial inclusion to as many people in the world. However, to achieve meaningful success for the largest possible number of people, tech solutions must solve real-world challenges, be inexpensive for the user, and – most crucially – be deployable at speed and at scale.
This was the hard-hitting conclusion of the Global Solutions Summit, which took place at the United Nations headquarters in New York City on May 13, a day before the United Nations Science and Technology and Innovation Forum (UN STI), on the first day of New York Blockchain Week 2019. I was one of approximately 500 delegates, and welcomed GSS Chairman Alfred Watkins' straight talking.
The developing world is going to be the engine of humanity in the coming years, and many young people are ready and willing…