Gooddollar presents a vision for global Universal Basic Income cryptocurrency at the OECD forum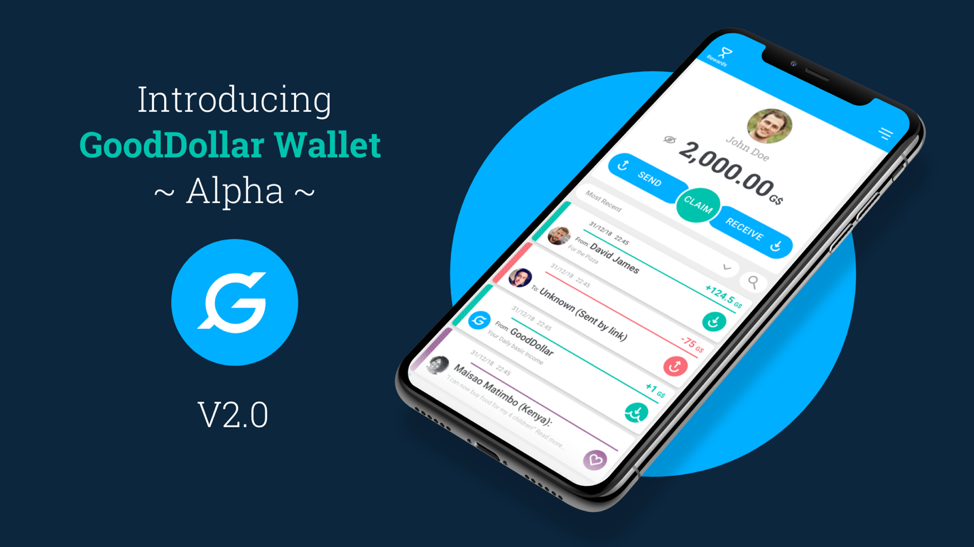 Yoni Assia, Chief Executive of multi-asset trading platform eToro, took the stage at the second Global Blockchain Policy Forum, recently hosted by the Organisation for Economic Co-operation and Development (OECD), to present the not-for-profit GoodDollar project.
The blockchain ecosystem is moving fast with pressure on governments and institutions to keep abreast of the latest innovations. At the prestigious event, held in Paris, the OECD gathered industry leaders together for the second year in a row to discuss the hype around cryptocurrencies and the possibilities that the technology brings to make social impact and lasting change.
Mr Assia told delegates that GoodDollar is launching a decentralised cryptocurrency – also called GoodDollar, or G$ – powered by blockchain, in a bid to reduce global wealth inequality and "fix one of the biggest problems in the world".
"Today, 94 per cent of the wealth in the world is actually held by the top 20 per cent," he said. "An even more mind-blowing number is that the richest 26 people in the world have more wealth than the lower 3.8 billion."
"A lot of very smart and very wealthy people understand that this is a big issue and they understand the responsibility of the elite, or top percentiles, to make sure that we fix this problem before it becomes too significant."
Mr Assia explained that because of the development of cryptocurrencies and blockchain technology in the last decade, there is "a new opportunity" to rebalance wealth distribution. GoodDollar has been created on using universal basic income (UBI) principles, whereby every one of its members receives daily income to create more inclusive economies and help reduce global wealth inequality.
He delved into the implications and opportunities for global change and outlined how GoodDollar is able to work with relevant stakeholders to bring about economic progress on a global scale.
"We are seeing a paradigm shift: new opportunities with new currencies that are not national, government-led currencies, but people use those currencies both as a unit of account as a medium of exchange and as a store of value," continued Mr Assia, who first shared the idea of addressing wealth inequality a decade ago in an article published on November 2008 entitled The Visible Hand. "That is, in my opinion, a great paradigm shift in the history and future of money.
"In addition to that, blockchain technology also enables us to use smart contracts or actually write code into money and create out of money something that is programmable, something that we can agree on, via code."
Many other organisations realise this unique chance, but also want to work alongside like-minded teams. GoodDollar facilitated the establishment of the OpenUBI community to encourage collaboration and discussion around UBI and its technological implementation. There has been a number of OpenUBI events all around the world since its inception in November 2018.
"We have found about 30 different teams working on what we call OpenUBI," Mr Assia said. "As you can imagine, with these being non-profit companies, there is a lot of collaboration."
The GoodDollar team is part of the emerging community working to build a community to define and share best practices in public blockchain initiatives across the world. The goal is to create a coalition between private and public sectors via partnerships that encourage adoption of not only the technology but the economic expertise.
Not only is the presentation of a unique, reliable financial infrastructure likely to promote economic activity, but the openness and transactability may also introduce consumers in unbanked regions to already existing solutions for microfinancing or local development loans, Mr Assia argued.
"It is, from our point of view, a very long-term project – so it can happen in three years, or 30 years," he added of GoodDollar. "But we do believe that with a crypto rally and organisations like the OECD doing blockchain events that this is the right time to think about these concepts."
CTA: Visit the GoodDollar website and test version of our digital wallet and coin with built-in basic income. https://community.gooddollar.org/alpha/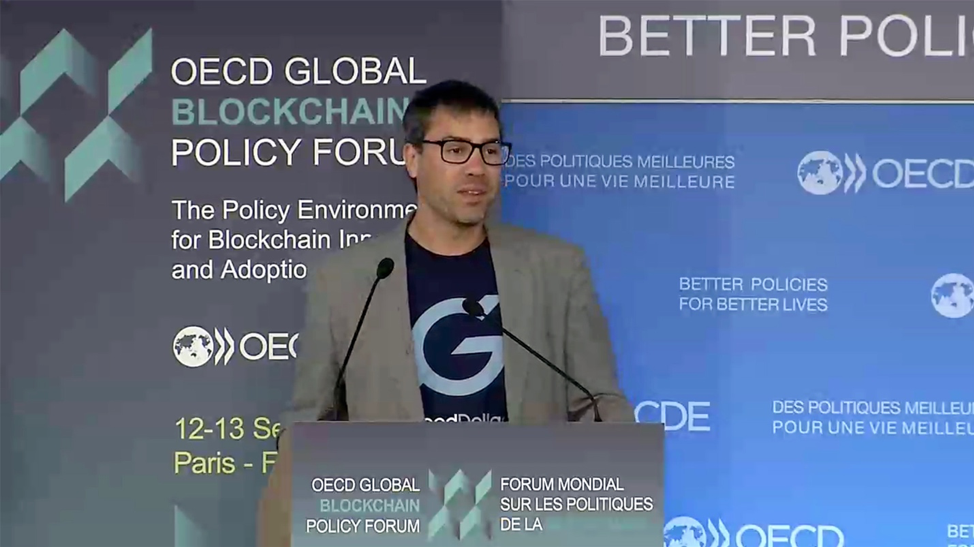 eToro Launches Sentiment-Based Portfolio for Crypto Investors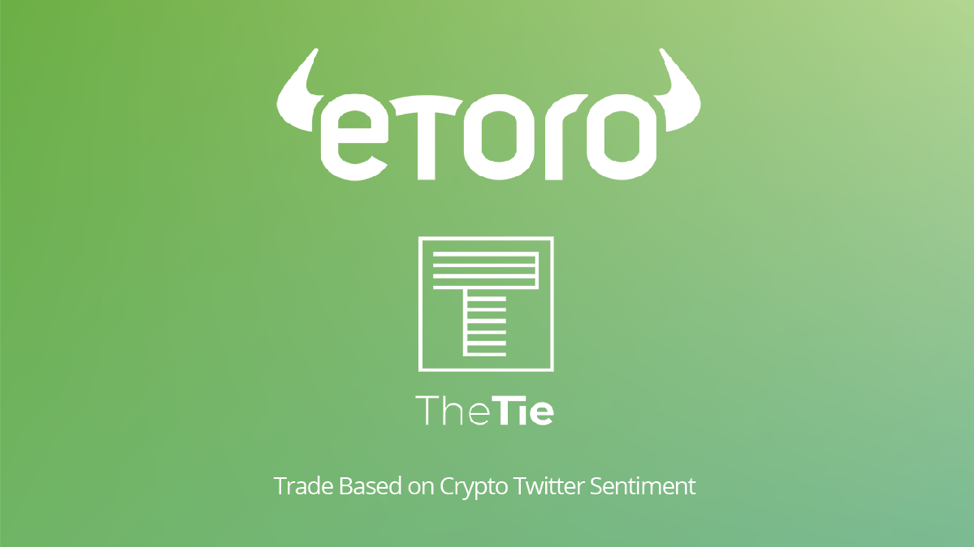 eToro users can now invest in a professional-grade algorithmic strategy from The TIE
October 15, 2019 —  eToro, the leading global investment platform, announces the launch of TheTIE-LongOnly CopyPortfolio, offering users access to a sentiment-based, AIgo-driven investment strategy from The TIE, a cryptocurrency data analytics platform trusted by some of the largest traditional quantitative hedge funds as well as crypto-specific funds.
Guy Hirsch, US Managing Director of eToro, said: "In traditional markets, retail investors have historically lagged behind the 'smart money' when it comes to the data and tools available to them. This puts individual investors at a major disadvantage. In the spirit of crypto and decentralized technology, we believe that offering institutional-grade tools to every investor will level the playing field and democratize investing." 
Cryptocurrency fundamentals are still maturing. They have no revenue, dividends or debt. As a result, social sentiment — people's positive or negative perceptions — is a significant indicator of crypto asset  price movement. The Tie's proprietary machine learning and language processing models ingest 850 million tweets per day, quantifying the positive and negative tone of conversations on Twitter. TheTIE-LongOnly CopyPortfolio strategy allocates based on positive sentiment, algorithmically rebalancing once per month.
Joshua Frank, CEO of The TIE, said: "eToro is well-known as a community where some of the smartest crypto traders share insights and strategies. We're proud to offer investors of…
Version 2.0 of eToro's open-source programming language Lira developed to write options contracts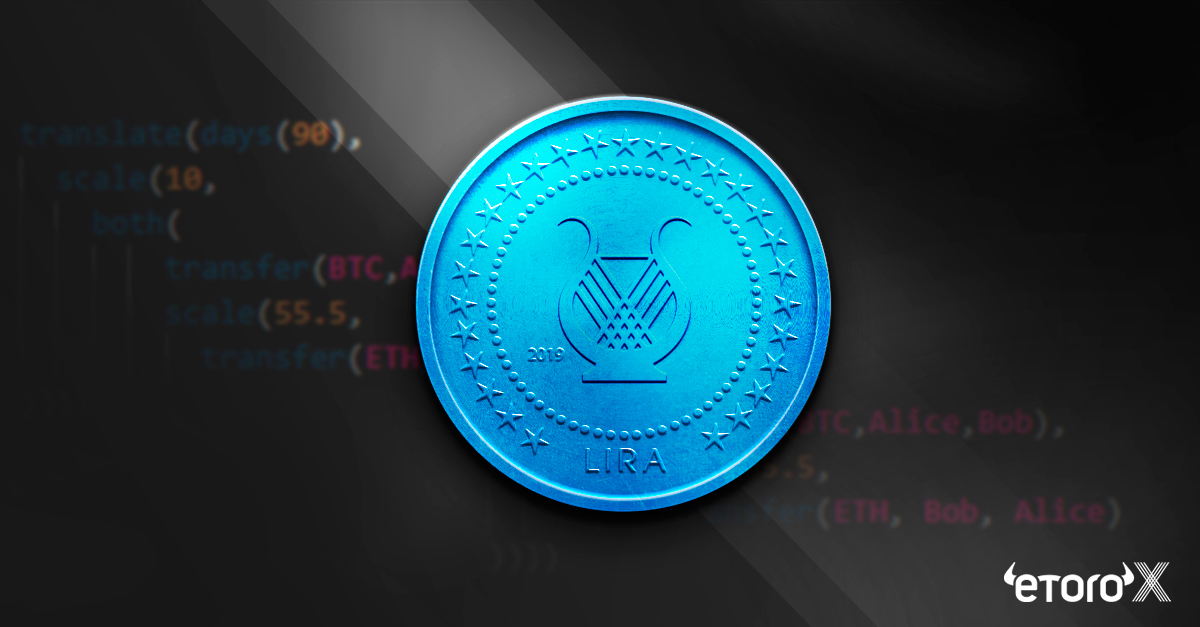 8 October 2019: eToro, the global multi-asset investment company, has announced that Lira, the open-source programming language developed by eToroX Labs, has evolved to write options contracts on the Ethereum Blockchain for the OTC derivatives market.
Announced at a workshop at Devcon V, Osaka, on 8th of October 2019, Dr Omri Ross, eToro's chief blockchain scientist demonstrated Lira 2.0's new features, including writing options contracts. The Lira programming language, recently referred to* as one of the "most imaginative things happening in DeFi today" is one of only two such open source solutions on the market, and is all the more exclusive since it is formally verified.
Responding to the announcement, eToro CEO Yoni Assia commented: "eToro has long held the belief that we will eventually see all tradable financial assets tokenized. Lira, our open source programming language, is a step towards making this a reality, enabling the entire community to write and deploy secure financial contracts on Ethereum. The workshop where this was announced was a central event at Devcon, which is significant in demonstrating how the blockchain community shares our vision for open finance."
Dr. Ross commented: "I am delighted to see the excitement of the community in response to this project. Developers will now be able to…
Planning on joining the crypto revolution? What does it take to be a successful trader?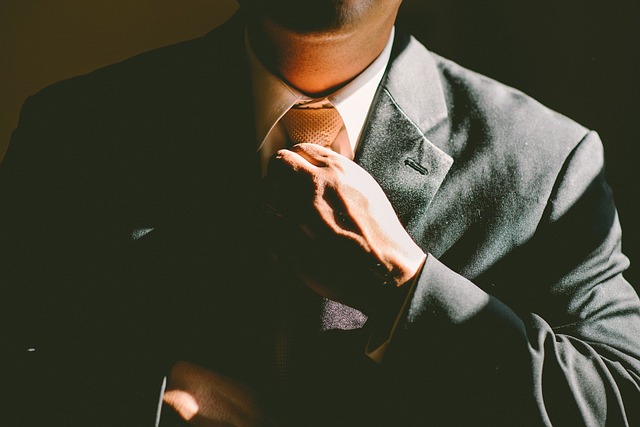 The potential rewards that can result from successful crypto trading have led to a whole new type of trader entering the fray. Amateur and hobby traders have always been part of the market, but till recently, they constituted an insignificant minority. Yet a combination of new online trading tools becoming available and Bitcoin hitting the headlines for its meteoric rise in value a couple of years ago led to the world and his wife wanting a slice of the pie.
Fools rush in where angels fear to tread, and inevitably, many got their fingers burnt and withdrew a little wiser, and often a lot poorer. That's not due to any inherent fault on the part of the markets – we all know they can go down as well as up. It's simply a case of inexperienced traders making poor decisions.
As with anything in this world, doing a successful job demands the right tools. Here, we take a look at what an amateur trader needs at his or her disposal in order to hit the ground running and avoid those early mistakes that can be so costly. We will also look at one particular provider, eToro, which has recently entered the US market and seeks to provide a one-stop-shop that delivers everything you will need. 
Information
Crypto trading is all…