Here's Why $1.00 Is Just The Start For SmartCash (SMART)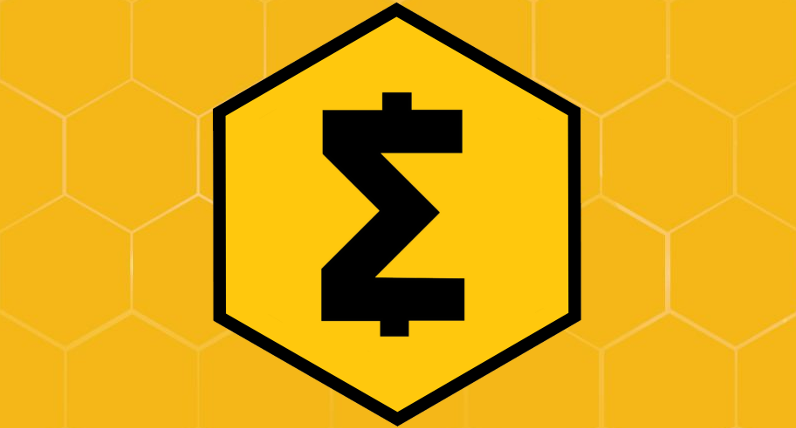 SmartCash (SMART) is attracting a substantial amount of attention in the markets this week. The coin, SMART, just reached the magical one-dollar threshold and, in doing so, has boosted its market capitalization to more than half a billion dollars ($578 million as things stand).
24-hour volume came in at just shy of $2 million, suggesting that it doesn't take much to move this coin considerably.
When you consider that SMART traded for around five cents apiece to the beginning of December 2017, current price (which represents a more than 1300% premium) shows just how far this one has come in such a short period of time.
So, the question now becomes, what's next? Can the coin continue to run against a backdrop of weak market sentiment across the more established coins, or is this nothing more than a spike?
Let's take a look.
First up, what's this coin all about?
SmartCash was forked from the zcoin project and launched mid-2017, and bills itself a community governance, cooperation & growth focused blockchain based currency & a decentralized economy. That's a bit jargony, but it basically means that this is a cryptocurrency that breaks down its rewards (i.e., those batches of coins that normally go to miners and coins like bitcoin and Litecoin) and allocates each portion to a few different groups.
Specifically, 80% of the block reward goes to fund SmartHive (which is the dev community for the coin) community proposals as well as the Hive Teams (which are the devs that comprise the SmartHive). 20% of the remaining block reward goes to the miners (amounting to 5% of the remaining 20%) and SmartRewards (which accounts for the remaining 15%).
The idea, then, is that by putting the community first and by concurrently putting a large portion of the company's focus on making sure­ the coin is secure and private, SMART can solve many of the problems commonly associated with the more established coins.
So what's driving action of late?
In our eyes, a few things are pushing this coin up.
First, the fact that many of the more established coins are running into trouble based on scalability and, at the same time, are also experiencing community dispute issues, is leading crypto enthusiasts to seek alternatives – alternatives that aren't likely to suffer from similar issues as they mature.
SmartCash very much falls into this latter category.
Second, while we would expect a coin that's focused on community to have a strong following, very few are as dedicated from both a development and an awareness perspective as that of SmartCash.
It seems that a decentralized community that is frequently rewarded with SmartRewards is the way to go as far as building up brand loyalty is concerned and SmartCash has done a great job of doing exactly that, which is something that could prove pivotal as the coin moves from its current number 66 ranking in the cryptocurrency charts and towards the hallowed top 20 bracket.
So let's get back to the initial question, what do we think comes next from this one?
From a momentum perspective, things look incredibly strong right now for SmartCash. The coin is picking up strength on relatively low volume and, as it rises further, speculative volume is only going to increase, meaning we could see something of a perfect storm catapult SMART above and beyond the current one-dollar threshold.
Keep in mind that we may see a retest of one dollar near-term and, potentially, maybe even a break back down below this level as shorter-term operators pull profits off the table.
Outside of this correction, however, our bias remains firmly to the upside.
We will be updating our subscribers as soon as we know more. For the latest on SMART, sign up below!
Disclaimer: This article should not be taken as, and is not intended to provide, investment advice. Please conduct your own thorough research before investing in any cryptocurrency.
---
Image courtesy of SmartCash
ONGX – Tokenized Ownership of Pharmaceutical Facility Listed on HOBIT.io

OncoGenerix.io and OGInvest Limited have announced that the ONGX Token will be tradable via the Hobit.io exchange. The ONGX Tokens are built on the ERC20 blockchain protocol, serve as a SAFE (which stands for "simple agreement for future equity"), and will be exchangeable at the option of the investor for equity-token securities.  The ONGX Token offering is a first-of-its-kind digital investment opportunity, the company stated, as it offers tokenized ownership of a pharmaceuticals manufacturing facility. Through ONGX Tokens investors have an opportunity that is typically available only to industry insiders and large investment firms, the company stressed. 
"We are excited to see OncoGenerix.io work with Hobit.io, as we believe it is a strong ecosystem to provide ONGX investors with potential liquidity. We believe ONGX is the pharma industry's largest digital offering to date, as measured by target investment size, underlying valuation, and production capacity of the asset. The ONGX Token brings pharma production investments to a much larger audience and democratizes the pharma investment opportunity," said the president of Hobit.io Mr. K. Holtser.
The OncoGenerix project anticipates to benefit from a combination of the OncoGenerix plant's strategic location, favorable valuations of pharma manufacturers, and continued global pharma market growth. As a novel and generics pharma producer, OncoGenerix specializes in injectable…
Business incubator GDA Ventures acquires first client MobileGo, introduces MGO Token for blockchain gaming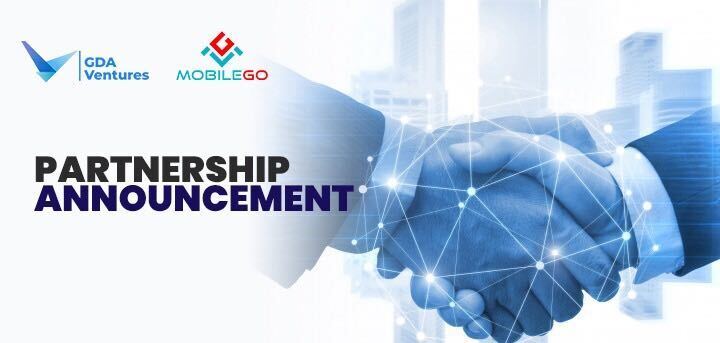 GDA Ventures, a business incubator backed by the GDA Group of companies, has  announced its first client – blockcain gaming platform MobileGo (MGO). The MobileGo project was initially launched in 2016 and focused on gaming, with significant closed partnerships including Unity and Xsolla, the gaming industries leading game engine and one of the most utilized payment processing providers. 
Similar to many early blockchain projects, MGO built a significant community and blockchain offering while securing partnerships with top companies in the industry. The 2018 market crash combined with failed deliverables from various signed partners slowed the project down. Now, as crypto sees a revitalization, MobileGo has engaged GDA Ventures to restructure and revive the MGO project, the two companies announced.
"This is a huge step forward that will continue to bring innovation and originality to the blockchain gaming ecosystem; benefiting developers, gamers and everyone in between. We are very excited to work with GDA Ventures as their experience with venture incubation and development will help take MGO to the original heights set out in 2016, becoming an industry pioneer that bridges the gap between gaming and blockchain," the MobileGo team announced in a statement.
MGO co-founders were some of the first to recognize that peer-to-peer gaming and unique…
SyncFab Boosts Aerospace Division While Strengthening MFG Token Utility
Manufacturing blockchain company SyncFab has been selected as an official showcase solution finalist for the United States Air Force AFWERX program, the company announced this week. AFWERX is a community of innovators devoted to creating a faster and smarter US Air Force. SyncFab showcased its technology enabling agile manufacturing and reverse engineering of mission-critical component parts. 
Additionally, Jason Smith, a veteran in the aerospace industry, joined the SyncFab team recently.  Smith possesses a tremendous knowledge of the industry, having worked with L3 Vertex Aerospace, the United States Air Force, commercial airlines, and government agencies to uncover business opportunities for engineering, maintenance, and repair services. 
SyncFab's advisory board has also welcomed Urs Breitmeirer, former group CEO RUAG Swiss Aerospace Defense CO to boost the blockchain adoption strategy. 67% of space and aerospace executives anticipate the combination of blockchain distributed ledger technology, AI, XR, and quantum computing will have a transformational impact on their organization as reported by Accenture. With thousands of suppliers responsible for delivering advanced and innovative components or materials to Tier 1 suppliers and OEMs, supply chain and logistics have long been critical to the success of every major aerospace and defense program, SyncFab team stated.
This substantial reinforcement of the core team at SyncFab is expected to help boost the aerospace industry…